Flashback: Knights No-Hitters
Four No-Hitters Thrown in Franchise History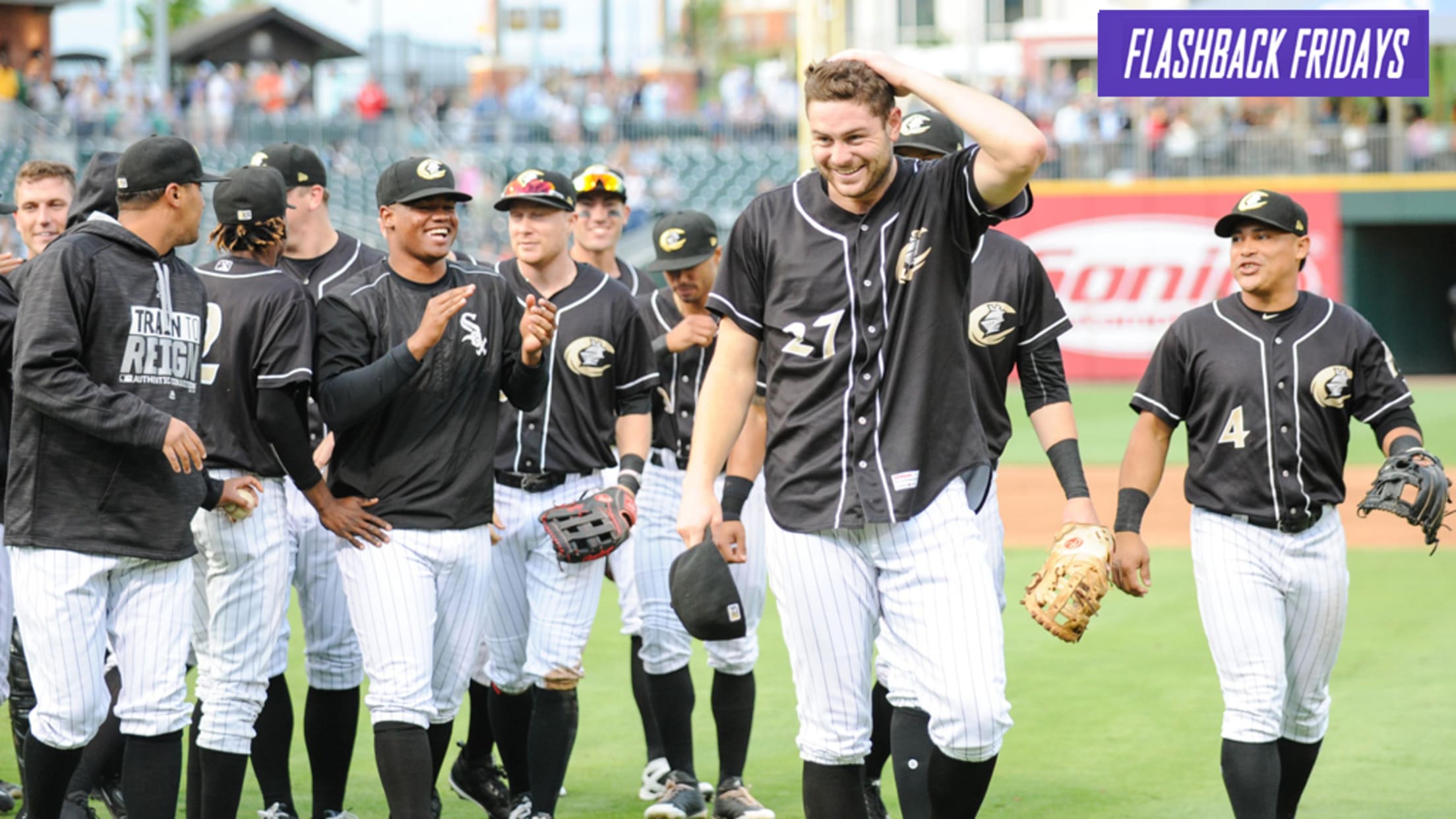 Lucas Giolito tossed the first no-hitter in BB&T Ballpark history. (Laura Wolff/Charlotte Knights)
After the 1987 season, the Charlotte O's of the Southern League had new ownership and a new name. The franchise, which played its first season as the Charlotte O's in 1976, became known as the Charlotte Knights for the 1988 season. After just one season in Charlotte (1988), the Knights
After the 1987 season, the Charlotte O's of the Southern League had new ownership and a new name. The franchise, which played its first season as the Charlotte O's in 1976, became known as the Charlotte Knights for the 1988 season. After just one season in Charlotte (1988), the Knights moved to Fort Mill, SC for 25 seasons (1989-2013). In 2014, the franchise moved back home to Uptown Charlotte. Over the course of 32 seasons as the Knights, the team has four no-hitters to their credit -- with one being a perfect game.
NO-NO KNIGHTS
On May 25, 2017, RHP Lucas Giolito tossed a seven-inning no-hitter in game one of a doubleheader against the Syracuse Chiefs at BB&T Ballpark. It was the first no-hitter in Charlotte Knights franchise history since July 25, 2013 when RHP Andre Rienzo threw a seven-inning no-hitter in game one of a doubleheader against the Indianapolis Indians from Knights Stadium in Fort Mill. Before that, RHP Carlos Torres threw a five-inning perfect game on June 18, 2009 in Pawtucket, RI and RHP Tetsu Yofu tossed a nine-inning no-hitter on August 1, 2004 for the Knights against the Durham Bulls at Knights Stadium.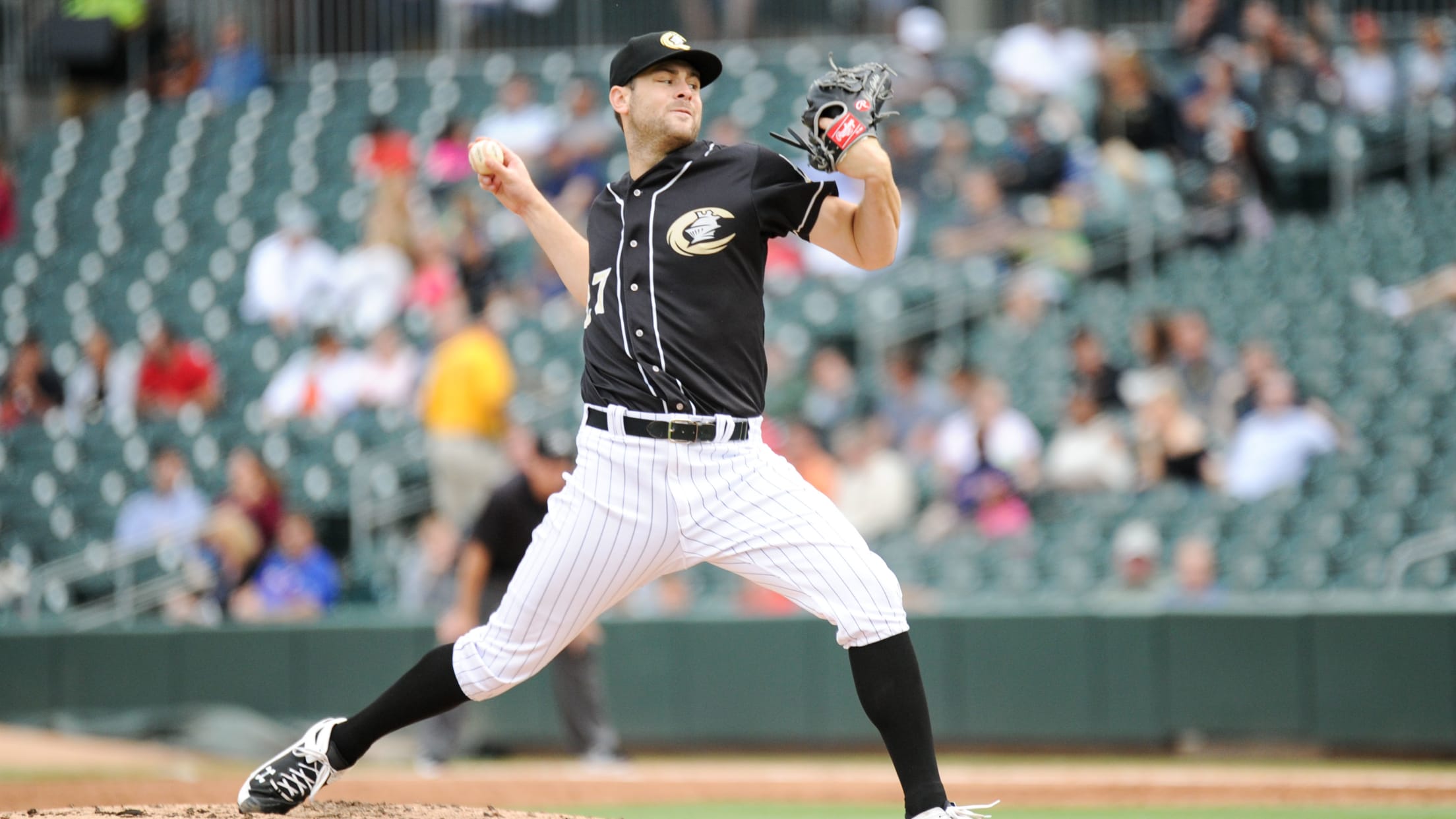 GIO NO-NO
Taking the ball for the Knights in game one of a doubleheader on Thursday, May 25, 2017 at BB&T Ballpark, RHP Lucas Giolito was ready to face his former team for the first time since being traded in the offseason. Giolito, who was drafted by the Washington Nationals in the first round (16th overall) of the 2012 MLB June Amateur Draft, was traded to the Chicago White Sox organization on December 7, 2016 along with RHP Reynaldo López and RHP Dane Dunning in exchange for outfielder Adam Eaton.
Giolito, who entered the 2017 season with the Knights ranked by Baseball America as the second-best prospect in the Chicago's system, took the mound on that special May day at BB&T Ballpark with a 1-5 record and a 6.41 ERA. On that day, Giolito began a solid stretch, one that would eventually get him to the big leagues with Chicago later that year.
Overall on May 25, Giolito threw 87 pitches (50 for strikes) and allowed just three walks over seven hitless innings. He struck-out three and faced a total of 24 batters. He ended up with the fourth no-hitter in Charlotte Knights franchise history and the first in BB&T Ballpark history. In 2018, the Knights commemorated his no-hitter with a bobblehead giveaway to fans.
INTERNATIONAL LEAGUE PITCHER OF THE WEEK
For his efforts on the mound that day, Lucas Giolito was named as the International League's Pitcher of the Week for the period of May 22-28 (2017), as announced by the International League of Professional Baseball Clubs, Inc.
2017 SEASON
For the season, Giolito went 6-10 with a 4.48 ERA in 24 games (all starts). He tossed a total of 128.2 innings pitched and struck-out 134 batters – fourth-best in the IL in 2017. He also finished second in the IL in shutouts (2).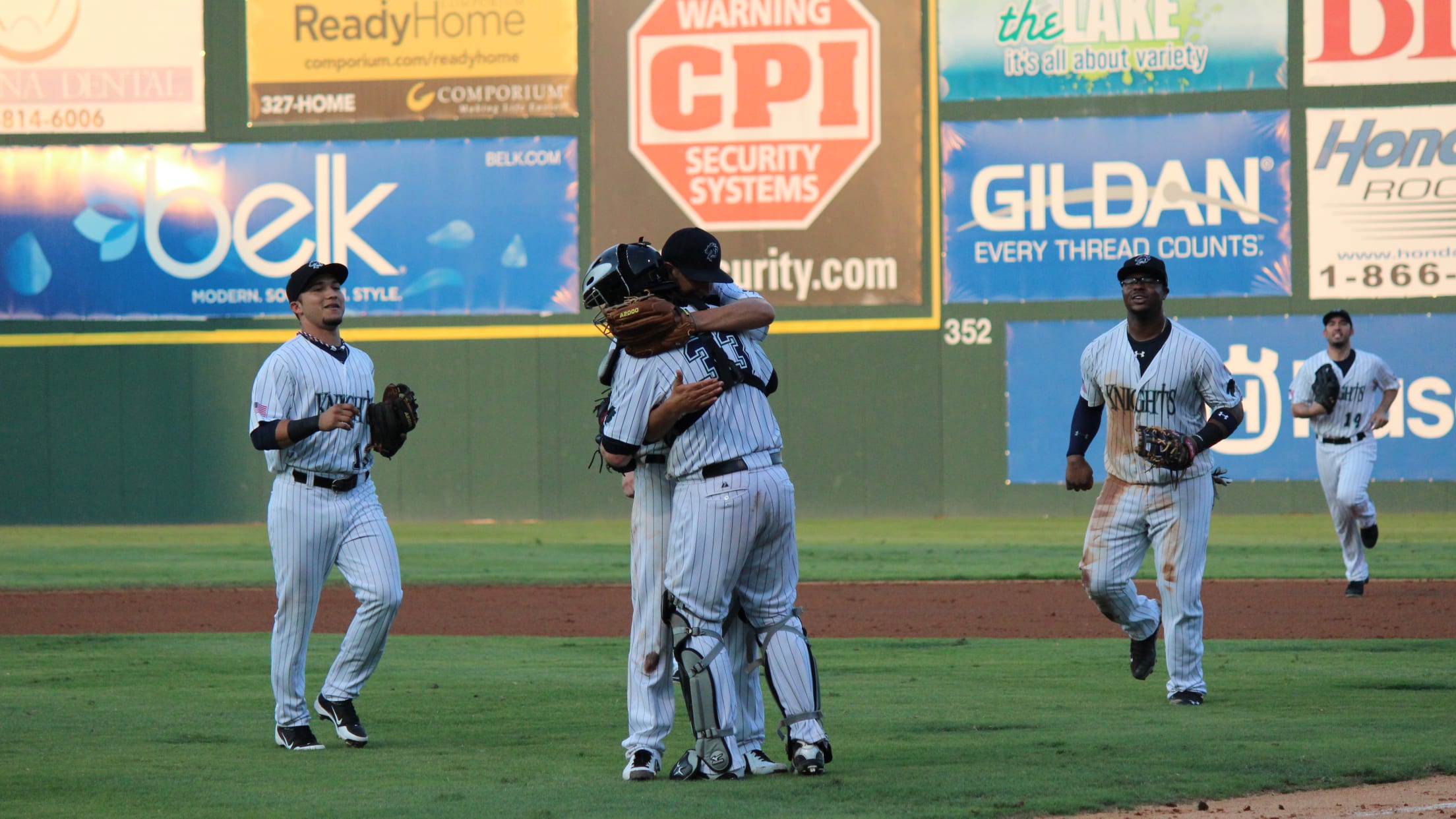 RIENZO NO-NO
RHP Andre Rienzo will forever be known for his "Christmas in July" performance on July 25, 2013 at Knights Stadium in Fort Mill. On that day, the Knights hurler tossed a seven-inning no-hitter against the Indianapolis Indians. He struck-out a career-high 11 batters in game one of a doubleheader to become the third pitcher in franchise history to toss a no-hitter.
Overall on that epic evening in Fort Mill, Rienzo allowed just five baserunners en route to Charlotte's second-straight win over first-place Indianapolis. He walked four batters and had one batter reach on an error. In all, Rienzo threw 112 pitches – 69 for strikes.
Charlotte's only run of the game came on an Andy Wilkins RBI single in the bottom of the second inning off Indians starter Stolmy Pimentel (2-3, 2.60).
AFTER THE NO-NO
Rienzo was promoted to the White Sox on July 30 — just five days after his no-hitter. At the time of his promotion, the Brazilian native was leading the International League in strikeouts (113), and also tied for the league lead in complete games (three), and second in shutouts (1). He made his Major League debut later that night and became the first Brazilian-born pitcher in Major League Baseball history — second Brazilian-born player to Cleveland's Yan Gomes (who he faced in the game).
WITH THE KNIGHTS
Rienzo went 8-6 with a 4.06 ERA in 13 games (all starts) in 2013. He also represented the White Sox organization that year at the 2013 MLB Futures Game. Rienzo went 1-4 with a 4.05 ERA in 10 games (nine starts) in 2014 -- his final year in the organization. On December 11, 2014, the Sox traded him to the Miami Marlins for LHP Dan Jennings.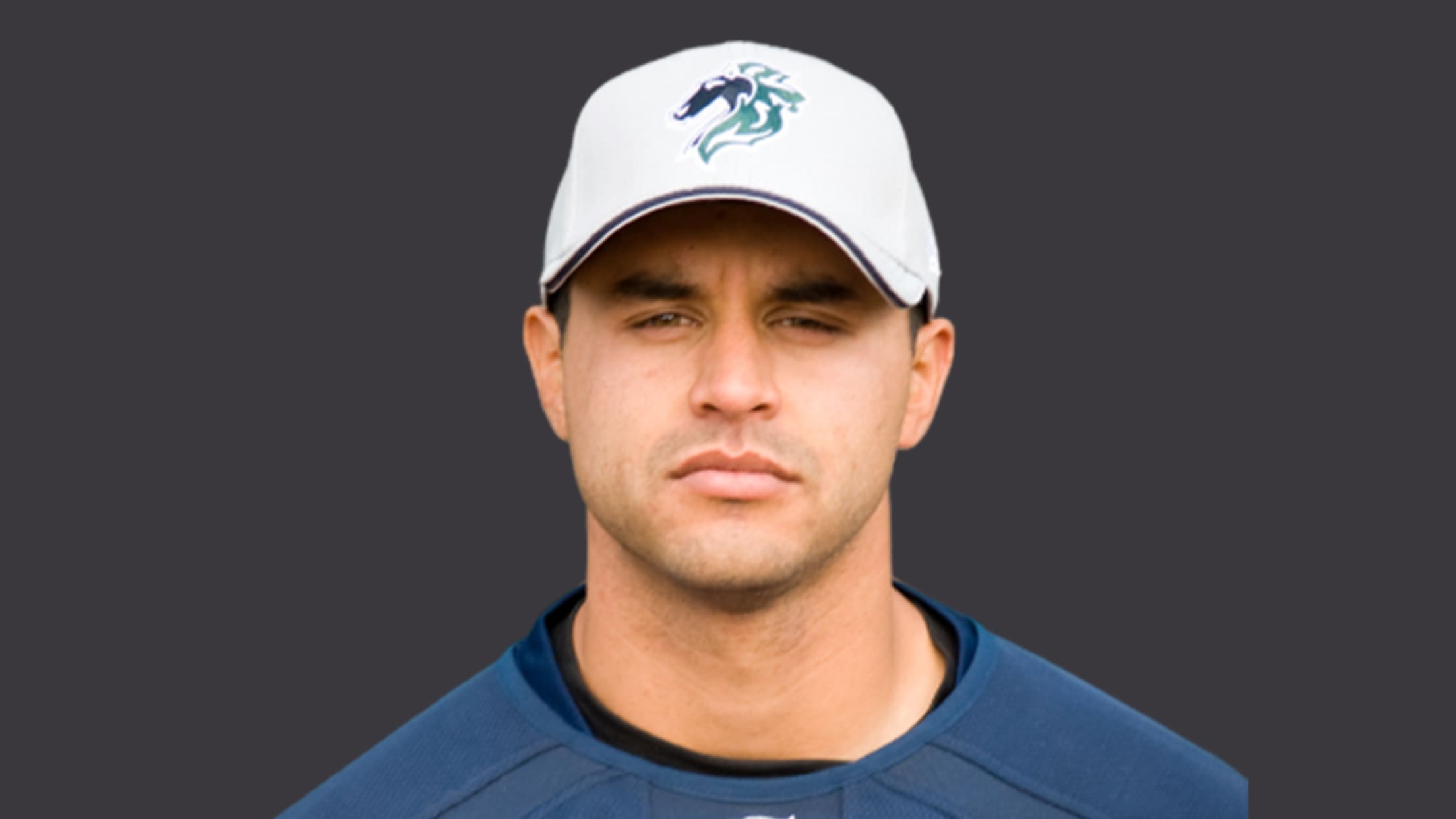 LOS IS MORE
Tossing a perfect game is one of the rarest feats in baseball. On June 18, 2009, RHP Carlos Torres accomplished the feat -- in five innings. On that day, Torres threw a five-inning perfect game to lead the Knights to a 5-0 rain-shortened, five-inning win over the Pawtucket Red Sox from Pawtucket, RI. The perfect game by Torres was the first and so far, only perfect game in Charlotte Knights franchise history.
Torres retired all 15 batters he faced in order with five strikeouts, five groundouts and five fly-outs. He threw 58 pitches (41 strikes). Torres became the first IL pitcher to throw a five-inning no-hitter since Mariano Rivera accomplished the feat for the Columbus Clippers against the Rochester Red Wings on June 26, 1995.
TORRES WITH THE KNIGHTS
Originally drafted by the Chicago White Sox in the 15th round of the 2004 MLB June Amateur Draft, Torres spent parts of three seasons with the Knights from 2008-2010. He appeared in just eight games with the team in 2008 and went 0-0 with a 4.58 ERA over 19.2 innings pitched. A year later, he went 10-4 with a 2.39 ERA in 23 games (20 starts) for the Knights in 2009. The California native also had two complete games and a shutout that season. He was back with the team at the start of the decade and he posted a 9-9 record with a 3.42 ERA in 27 games (25 starts) in 2010. Overall, his 3.07 Knights career ERA is third best all-time in franchise history. He also ranks eighth in franchise history in strikeouts with 249. He was an IL All-Star in 2009 and 2010.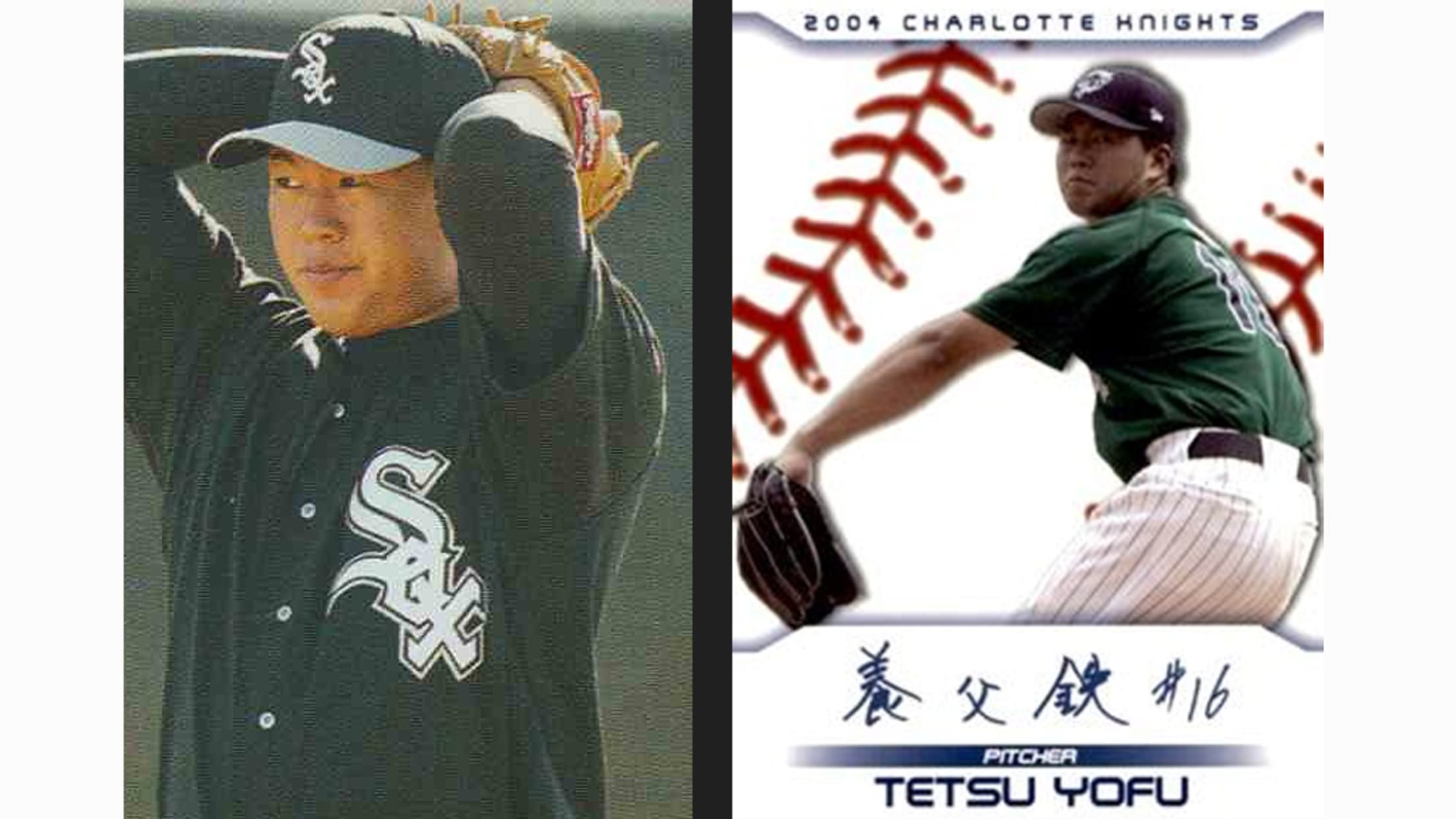 A TETSU YOFU NO-NO
On August 1, 2004, RHP Tetsu Yofu was summoned to start on short rest. The 31-year-old came through when his team needed it most and he did so against a red-hot team. Tossing a total of 144 pitches, Yofu threw the first nine-inning no-hitter in Charlotte Knights franchise history in a 5-0 win over the Durham Bulls at Knights Stadium in Fort Mill, SC. The win snapped Durham's 11-game winning streak and it helped the Knights when the team needed a solid pitching performance. Although the bullpen was up from the fourth inning on, Yofu never needed their help.
YOFU CAREER
A native of Kanagawa, Japan, Yofu spent parts of three seasons in the minors from 2003-2005. After a brief run with the Knights in 2003 (three games), Yofu made 21 appearances with the team in 2004. He made 17 starts for the team and posted a 5-4 record with a 4.62 ERA in 113 innings pitched (111 strikeouts). Yofu will forever be known by Knights fans for his miraculous day on the mound that season.