Flashback Fridays: MLB Rehab Assignments
Hall of Famers & All-Stars Have Rehabbed With Knights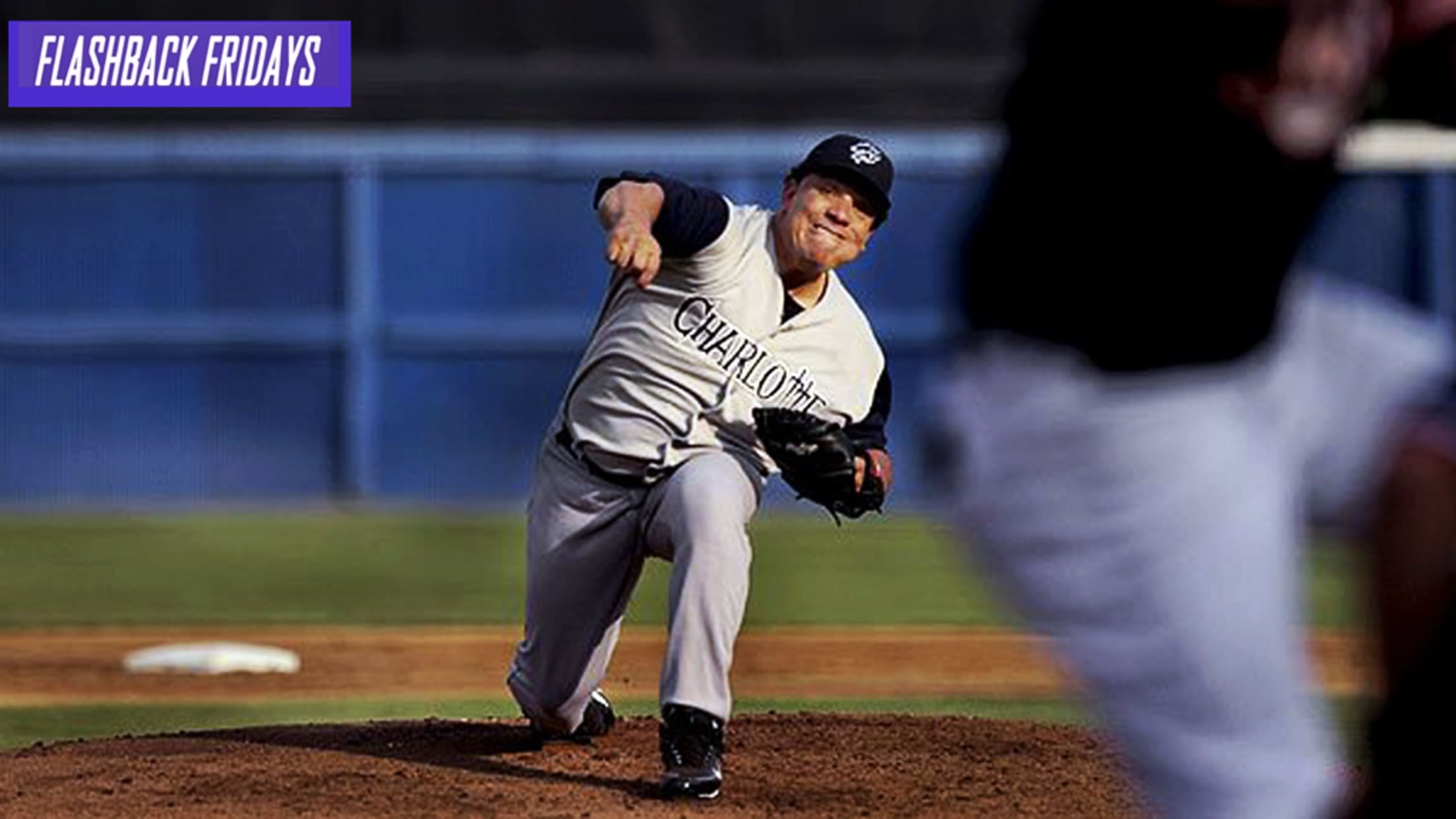 Bartolo Colon made two rehab starts for the Knights in 2009. (L. Todd Spencer | The Virginian-Pilot)
Over the course of 30+ seasons as the Charlotte Knights (1988 to present), the franchise has welcomed many major league players on rehab assignments. Some of those rehabbing players were already All-Stars at the time of their appearance, some were stars later in their careers, and some went on to
Over the course of 30+ seasons as the Charlotte Knights (1988 to present), the franchise has welcomed many major league players on rehab assignments. Some of those rehabbing players were already All-Stars at the time of their appearance, some were stars later in their careers, and some went on to be elected to the National Baseball Hall of Fame in Cooperstown, NY.
While it has always been something special to see a player on their way up to the majors -- and their way up to becoming a star -- there is also something special to see an already established star play for the Knights as they rehab their way back to the big leagues. Charlotte's first season as a Triple-A franchise came in 1993 when the Knights were affiliated with the Cleveland Indians. Since that time, the franchise has seen its fair share of recognizable names.
HALL OF FAMERS
Before they wrapped up their Hall of Fame careers, Harold Baines, Frank Thomas, and Jim Thome all donned a Charlotte Knights uniform as part of a major league rehab assignment from the Chicago White Sox. Baines, who was elected to the National Baseball Hall of Fame by the Veterans Committee in 2019, appeared in two games with the Knights in 2001 – his final season on the diamond.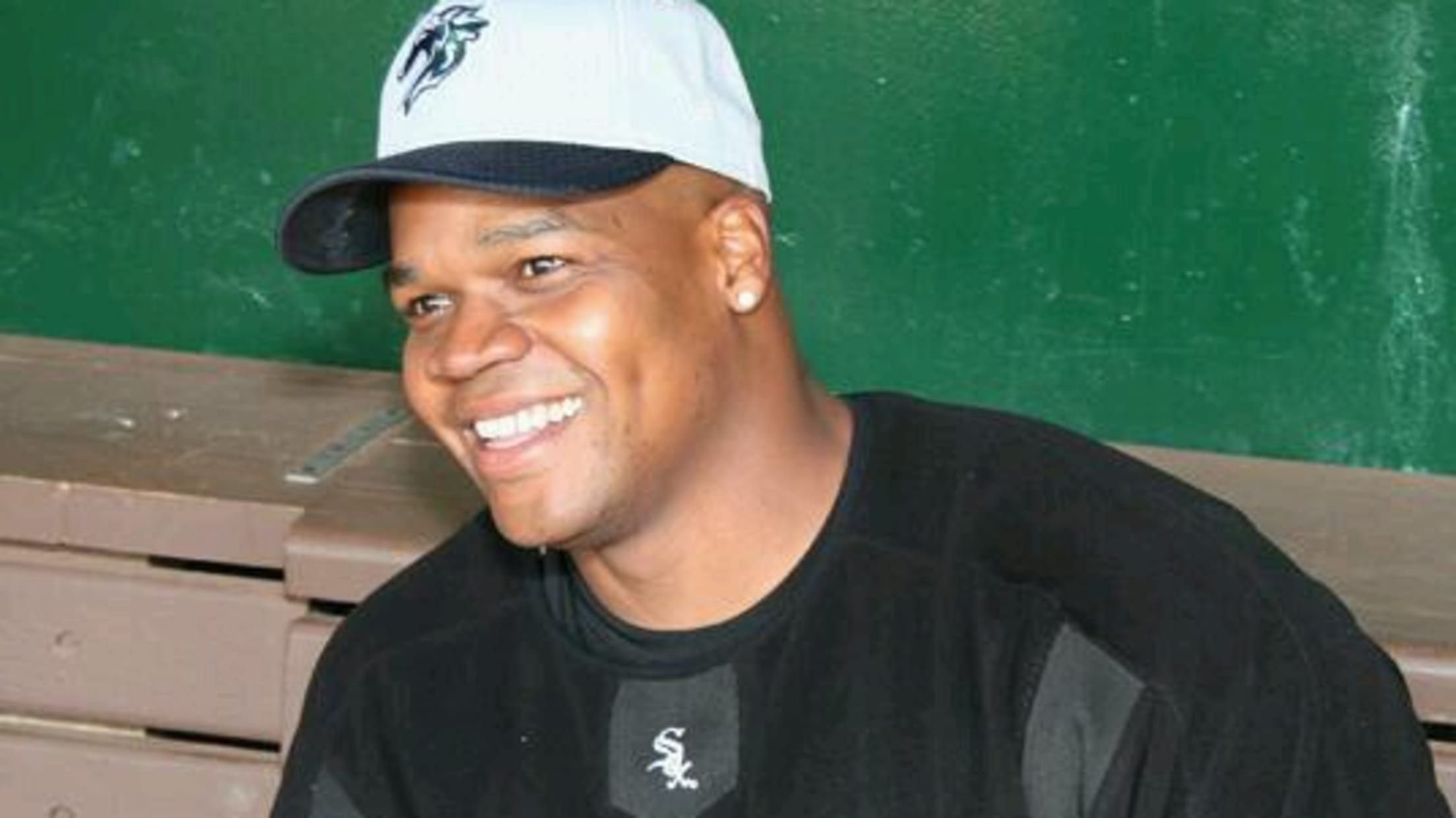 FRANK THOMAS
Over the course of his Hall of Fame career, Thomas rehabbed just one time in the minors — 2005 with the Knights. He made his "Triple-A debut" on May 17, 2005 in Ottawa as the Knights took on the Lynx on the road. In his first game with the Knights, Thomas went 2-for-3 with two runs scored, a double, and a walk. The "Big Hurt" played the entire series against Ottawa (four games), before continuing his rehab in Buffalo against the Bisons (three games).
On May 25, 2005, Thomas began a three-game stretch with the Knights at Knights Stadium. There was a media session and there were autograph seekers. Thomas handled both very well. He also handled himself at the plate very well — hitting a three-run home run off Indianapolis starter Zach Duke in the first inning of a Knights 3-1 win over the Indians (May 27, 2005).
On January 8, 2014, Thomas (83.7 percent) was voted into the National Baseball Hall of Fame. Thomas finished with a lifetime batting average of .301 to go along with 521 home runs and 1,704 RBIs. A five-time American League All-Star, and two-time MVP Award winner, played 19 Major League seasons, also finished his career with 2,468 hits, 495 doubles, 1,494 runs scored, 1,667 walks — all impressive numbers.
JIM THOME
Thome was featured in last week's edition of Flashback Fridays for his outstanding 1993 season with the Knights and his Hall of Fame career. Before his career came to an end, however, he made his way back in 2007 and wore a Knights uniform for the first time in 14 years. He appeared in five games on the rehab assignment and had three hits and five RBIs in 14 at-bats. He was inducted into the Charlotte Baseball Round Table of Honor in 2016 and the National Baseball Hall of Fame in 2018.
ALL-STARS
All-Stars such as Sandy Alomar Jr. (1993), Omar Vizquel (1994), James Baldwin (2001), Orlando Hernández (2005), Darin Erstad (2007), Paul Konerko (2008), José Contreras (2008), Bartolo Colón (2009), A.J. Pierzynski (2011), Chris Sale (2014), Adam Eaton (2014), Justin Morneau (2016), Tim Anderson (2019), Eloy Jiménez (2019), and Yoán Moncada (2019).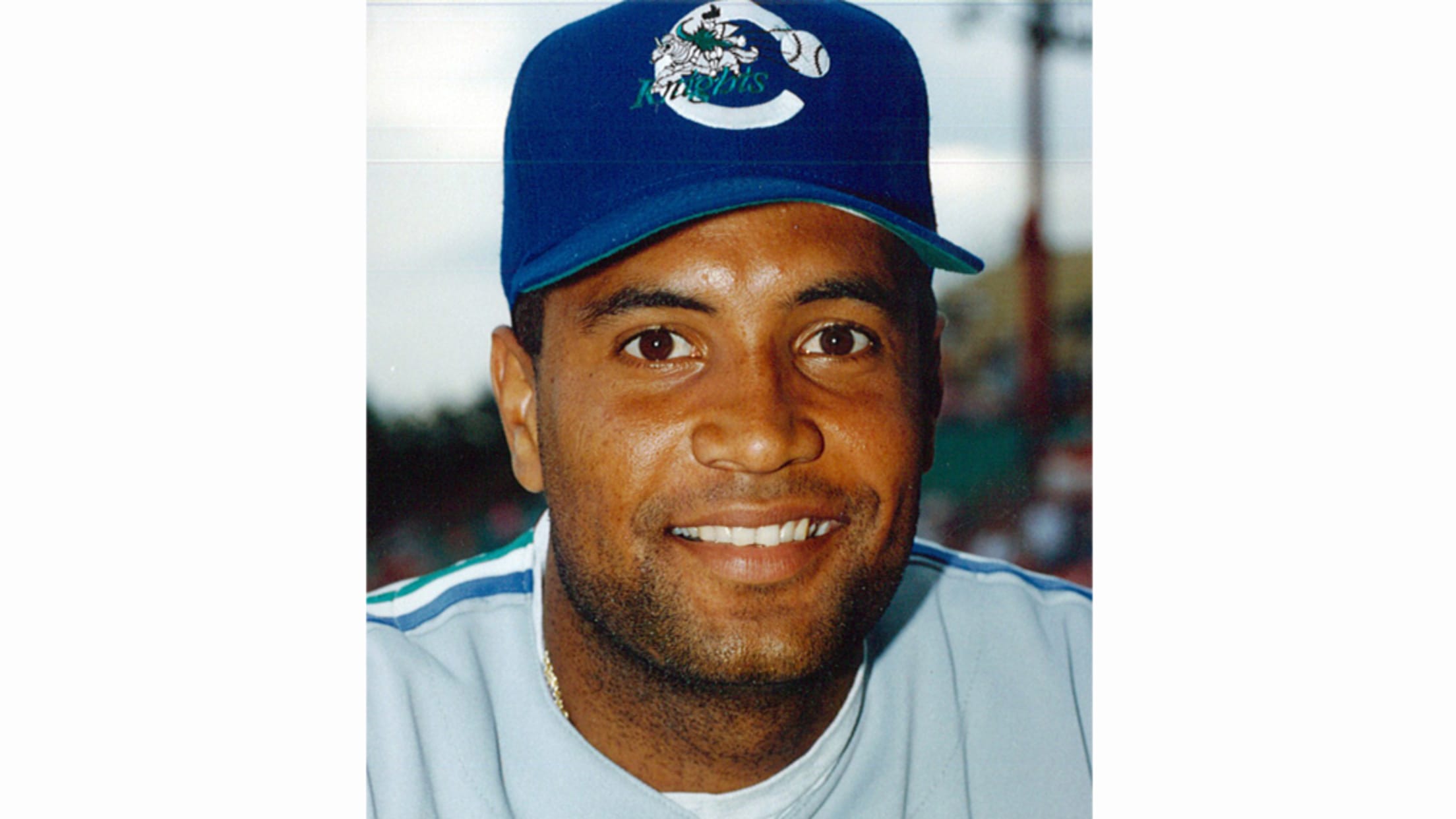 SANDY ALOMAR JR.
Before 1993, the Charlotte Knights were a Double-A team affiliated with the Baltimore Orioles (1988) and Chicago Cubs (1989-1992). Over that time, the franchise welcomed just a handful of rehab assignments over that five-year span. In 1993, when the Knights moved to Triple-A and became affiliated with the Cleveland Indians, the team welcomed catcher Sandy Alomar Jr. for a rehab stint. At that point, Alomar Jr. already had accomplished a number of notable feats. In 1990, he earned a Rawlings Gold Glove and was named the American League Rookie of the Year. He was also already a three-time All-Star (1990-1992). In 12 games with the Knights on rehab, he hit .364 (16-for-44) with one home run and eight RBIs. Years later, Alomar Jr. signed with the Chicago White Sox and ended up making rehab appearances with the Knights in 2002 and 2003.
OMAR VIZQUEL
In December 1993, the Seattle Mariners traded Gold Glove-winning shortstop Omar Vizquel to the Cleveland Indians. During the first full month of the 1994 season with his new team, Vizquel sustained a sprain of the medial collateral ligament in his right knee in a 7-3 loss at Texas (April 22, 1994). The injury occurred when Ivan Rodriguez slid into Vizquel's knee at second base while attempting to break up a possible double play. Later that year, Vizquel spent time on a rehab assignment with the Knights. He appeared in seven games and hit .269. Vizquel went on to become one of the finest defensive infielders in MLB history. He won 11 Rawlings Gold Glove Awards over the course of his 24-year major league career.
PAUL KONERKO
In 2008, Paul Konerko landed on the disabled list for the first time in his career. Konerko, who was a two-time American League All-Star at that time as well as a World Series champion with the White Sox in 2005, appeared in four games with the Knights during his rehab stint in 2008. In those four games, Konerko, who was recovering from an oblique strain, hit .455 (5-for-11) with two doubles and three RBIs.
BARTOLO COLÓN
Before he was known to the world as "Big Sexy", Bartolo Colón was already putting together a solid big league career. Years after his impressive six-year run with the Cleveland Indians, in which he notched 75 wins, Colon made his way around the majors with a number of teams. After a successful 2003 campaign with the Chicago White Sox, Colon was back in the organization in 2009 and made a brief stop with the Knights on a major league rehab assignment. At the age of 36 years old, the two-time American League All-Star and 2005 American League Cy Young Award winner made two starts for the Knights in 2009 -- one at Knights Stadium in Fort Mill, SC and one at Harbor Park in Norfolk, VA. He went 1-1 with a 3.75 ERA in 12 innings pitched.
2014 MAJOR LEAGUE REHAB ASSIGNMENTS
In 2014, the Charlotte Knights were just getting used to their brand new digs in Uptown Charlotte. The team returned home to Charlotte from Fort Mill, SC after 25 seasons and opened BB&T Ballpark on April 11, 2014. Early on that year, the Knights welcomed two recognizable players to their roster on major league rehab assignments -- Chris Sale and Adam Eaton.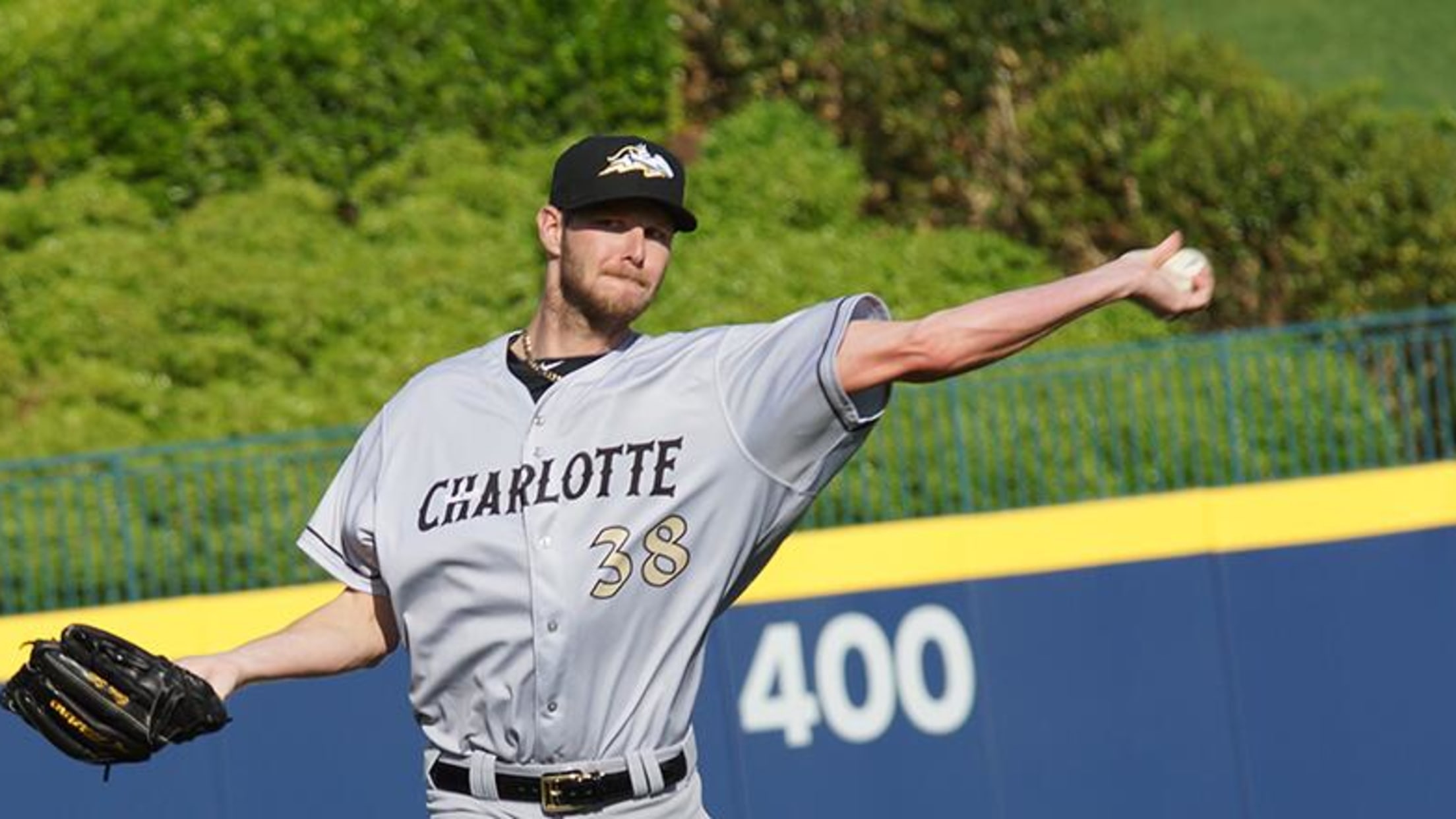 CHRIS SALE
Before achieving success at the major league level with the Chicago White Sox, Chris Sale made his journey through the team's minor league system. In 2010, Sale made seven appearances with the Knights as a 21-year-old and posted an impressive 2.84 ERA with 15 strikeouts in just 6.1 innings pitched. An American League All-Star in 2012 and again in 2013, he made his way to the Knights on a rehab assignment in 2014. After initially scheduled to take the mound of May 15, 2014 (game was postponed due to rain), Sale made a rehab start for the Knights at Durham, NC on May 16 against the Bulls in game one of the doubleheader that day. The left-handed hurler tossed four shutout innings and struck-out 11 batters. That was his only rehab stint with the Knights as he was back with the White Sox shortly after. Sale, who is now a member of the Boston Red Sox and a World Series champion with the team (2018), is a seven-time American League All-Star.
ADAM EATON
Adam Eaton also rehabbed with the Knights in 2014 and played in the same game as Chris Sale on May 16 at Durham. In fact, Eaton played the hero as his single in the final inning of the doubleheader proved to be the difference and lead the Knights to a 2-1 win over the Bulls that day. Eaton eventually continued his rehab assignment and made his way to BB&T Ballpark. Overall, he appeared in four games on rehab and hit .313 (5-for-16).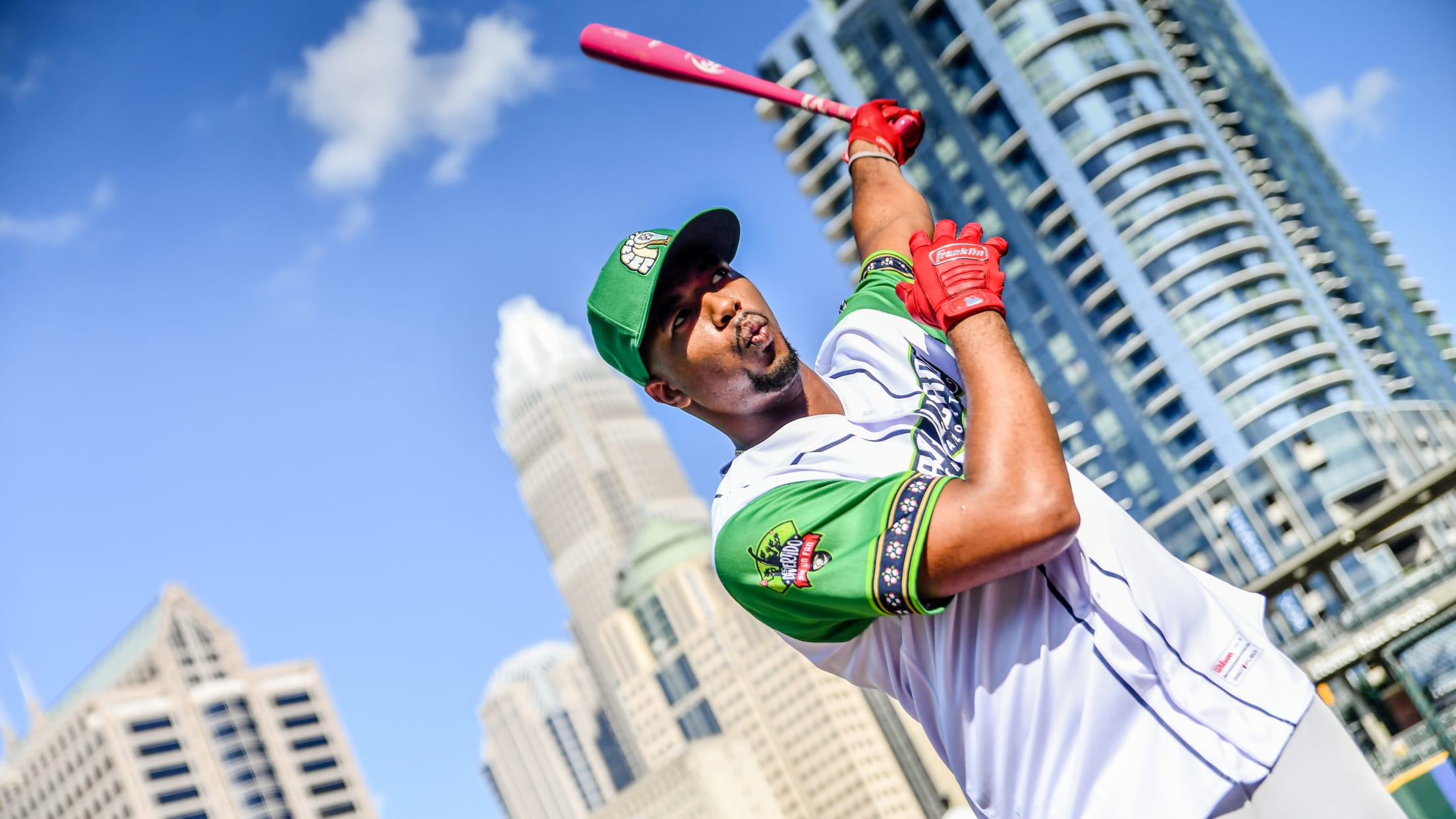 ELOY JIMÉNEZ
Chicago White Sox outfielder Eloy Jiménez began his rehab assignment on Tuesday, May 14, 2019 with the Charlotte Knights and hit .318 (7-for-22) with a home run and an RBI in five games on the assignment. On Friday, May 17, the 22-year-old slugger launched a home run -- a solo shot in the third inning.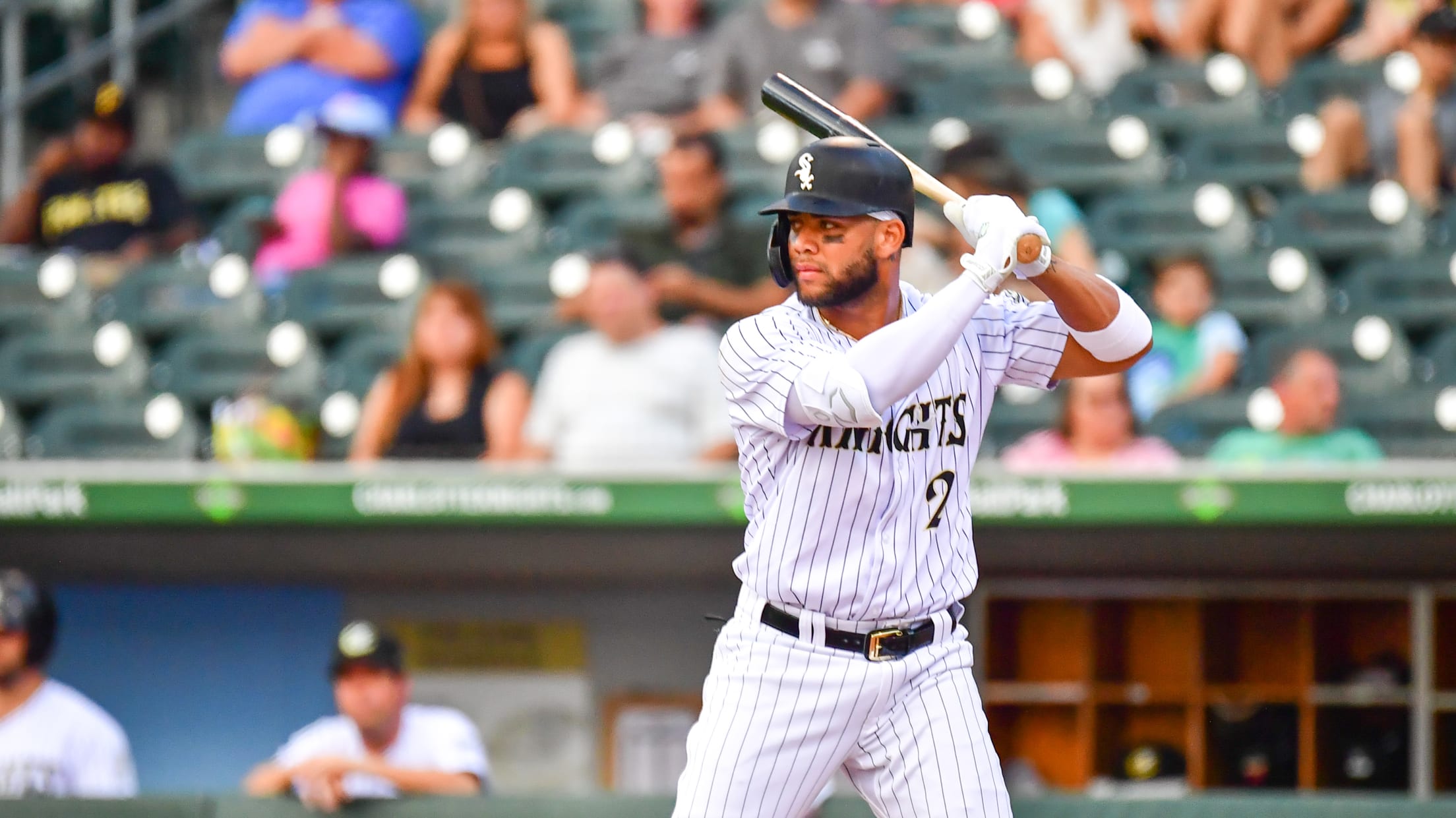 YOÁN MONCADA
Back for the first time with the Charlotte Knights since his solid 2017 season with the club, Moncada appeared in five games with the Knights in 2019 on major league rehab and hit .409 (4-for-12) with six runs scored, two home runs, and six RBIs.