Bulls Beat Tides to Take Series
Bonifacio, Perez lead Durham to 8-4 win in finale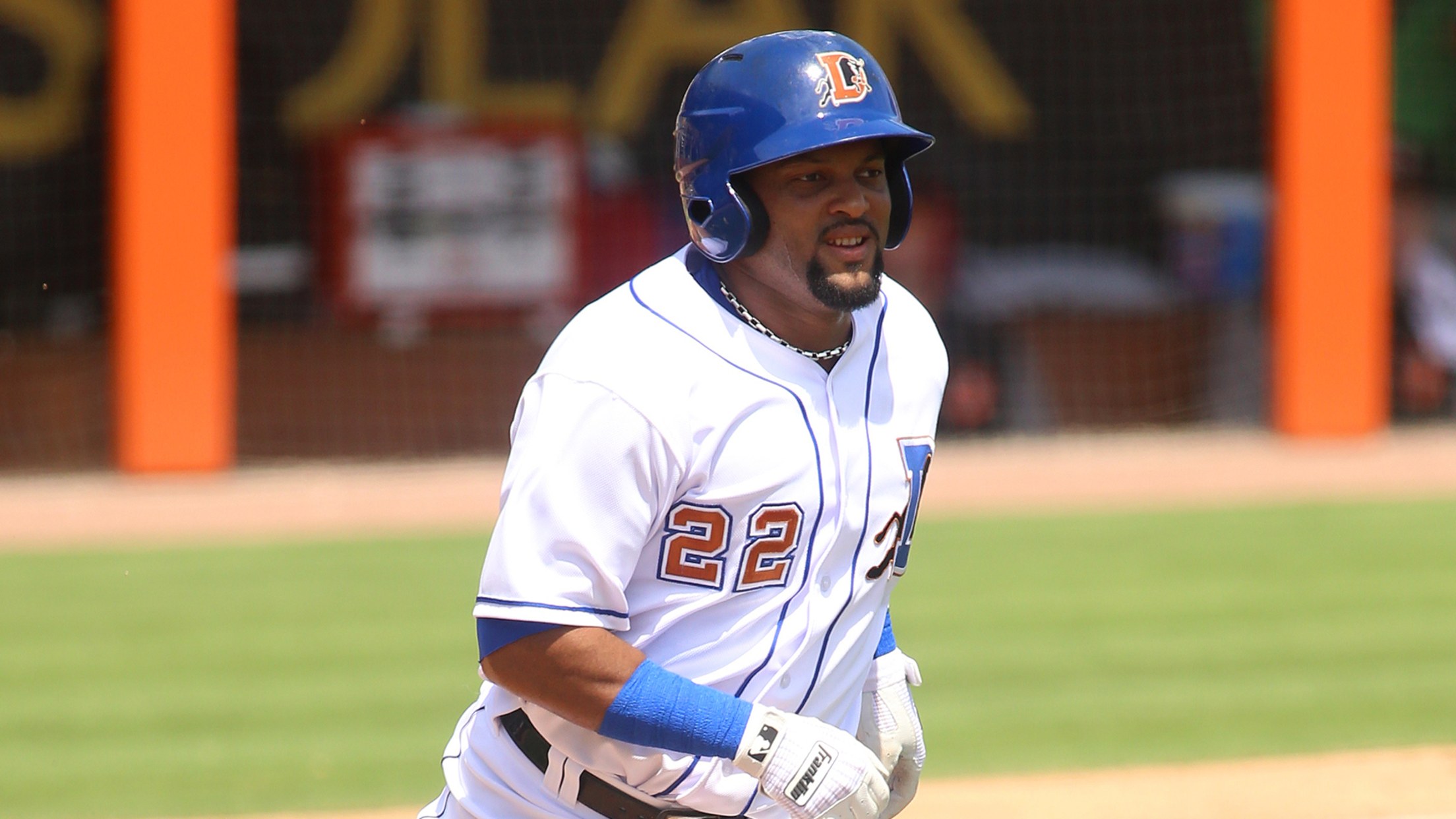 Emilio Bonifacio finished 2-for-5 with an RBI as Durham took the series finale over Norfolk Sunday (BrianFlemingPhotography.com)
DURHAM, NC - The Durham Bulls rode a four-RBI performance from Michael Perez to secure an 8-4 victory over the Norfolk Tides Sunday at the DBAP, winning the four-game series three games to one. José De León (1-1) recorded the victory for the Bulls, while Luis Ysla (3-6) suffered the
DURHAM, NC - The Durham Bulls rode a four-RBI performance from Michael Perez to secure an 8-4 victory over the Norfolk Tides Sunday at the DBAP, winning the four-game series three games to one. José De León (1-1) recorded the victory for the Bulls, while Luis Ysla (3-6) suffered the loss for the Tides.
The first inning provided immediate theatrics, beginning with a solo home run by Tides left fielder DJ Stewart to take a 1-0 lead. The Bulls immediately responded with an RBI double from Emilio Bonifácio, followed by a sacrifice fly by Perez to take a 2-1 advantage.
More runs would follow for the Bulls, thanks to two consecutive sacrifice flies by Anthony Bemboom and Mac James to take a 4-1 lead. Perez provided the clincher with a three-run home run to right field in the fourth inning to extend the Bulls lead to 7-1.
The Bulls and Tides exchanged runs throughout the remainder of the game. Anderson Feliz cut the Tides deficit to five with an RBI double in the fifth, but James reestablished the lead with an RBI single of his own two innings later to make it 8-2. Ryan Mountcastle and Jace Peterson hit back-to-back solo home runs in the eighth inning to make it 8-4, but the Bulls bullpen held on to the victory.
The Bulls open a four-game series in Toledo Monday night, before traveling to Indianapolis for a three-game set. They will return home on July 23 to begin a three-game series against the Pawtucket Red Sox.