Bulls Win Drive-By In Charlotte, 7-3
Pinto, McCarthy, James Shine In Road Trip Finale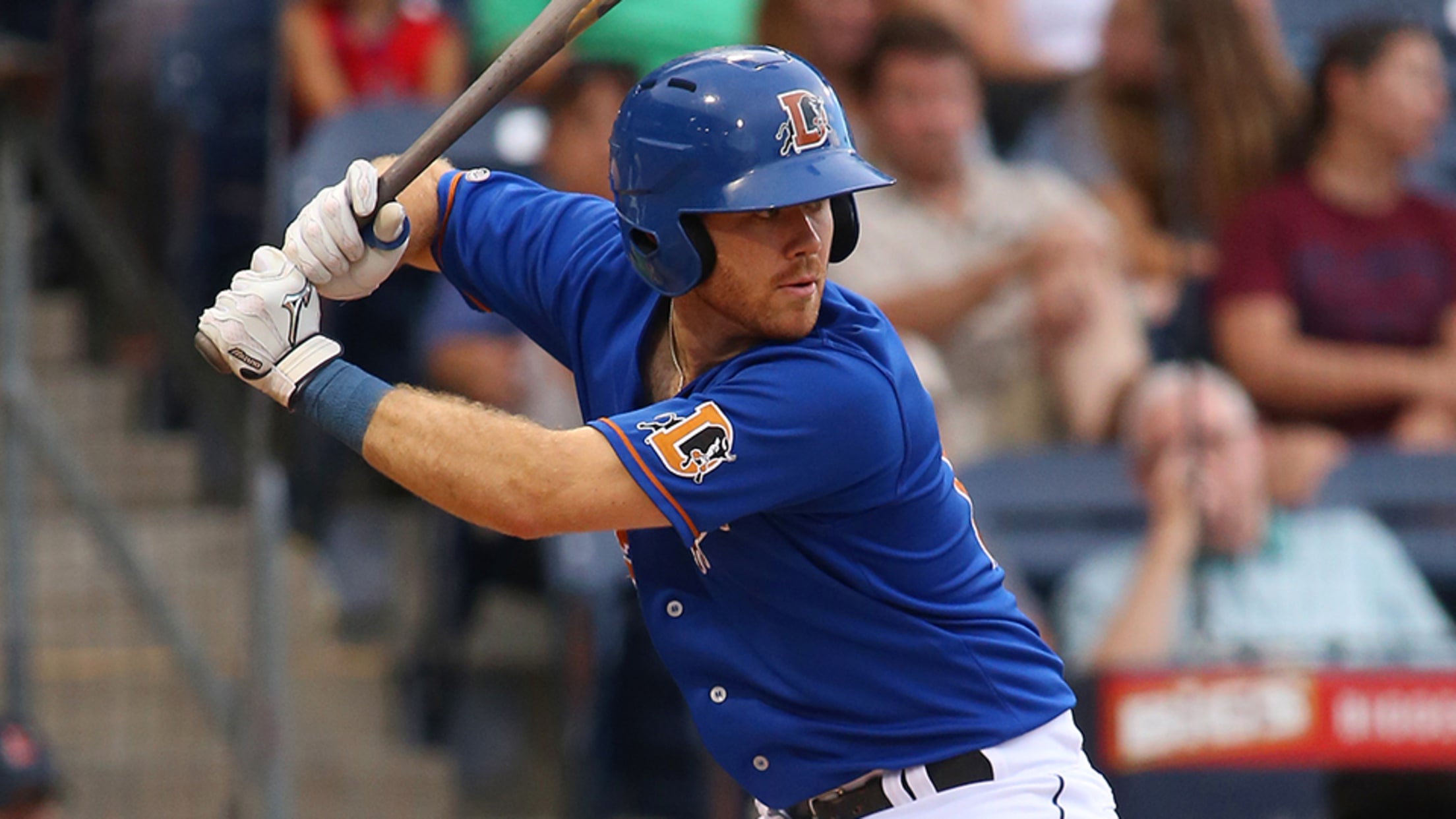 Charlotte, NC --- The Durham Bulls closed their road trip with a 7-3 victory over the Charlotte Knights, strengthening their grip on the South Division lead on Monday night.Ricardo Pinto (W, 3-2) worked five solid innings to earn the win after Luis Santos pitched the first three innings. Andrew Kittredge
Charlotte, NC --- The Durham Bulls closed their road trip with a 7-3 victory over the Charlotte Knights, strengthening their grip on the South Division lead on Monday night.
Ricardo Pinto (W, 3-2) worked five solid innings to earn the win after Luis Santos pitched the first three innings. Andrew Kittredge recorded the final three outs of a game that was originally scheduled for late August.
Joe McCarthy highlighted a four-run first inning with a three-run homer against Knights starter Jordan Guerrero, his first home run since Game 5 of the Governors Cup Finals last September.
Mac James hit a 3-0 pitch for an opposite-field home run in the second inning as the Bulls (37-26) grabbed a 6-0 lead over the Knights (35-27).
Durham closed its trip 3-1 with one game against Gwinnett lost to rain, and heads back 1 1/2 games up on both the Stripers and Knights.
A six-game, six-day homestand starts Tuesday night against the Toledo Mud Hens at 7:05 PM ET.