Durham Falls as RailRiders Force Decisive Game 5
Scranton/WB's early runs too much to overcome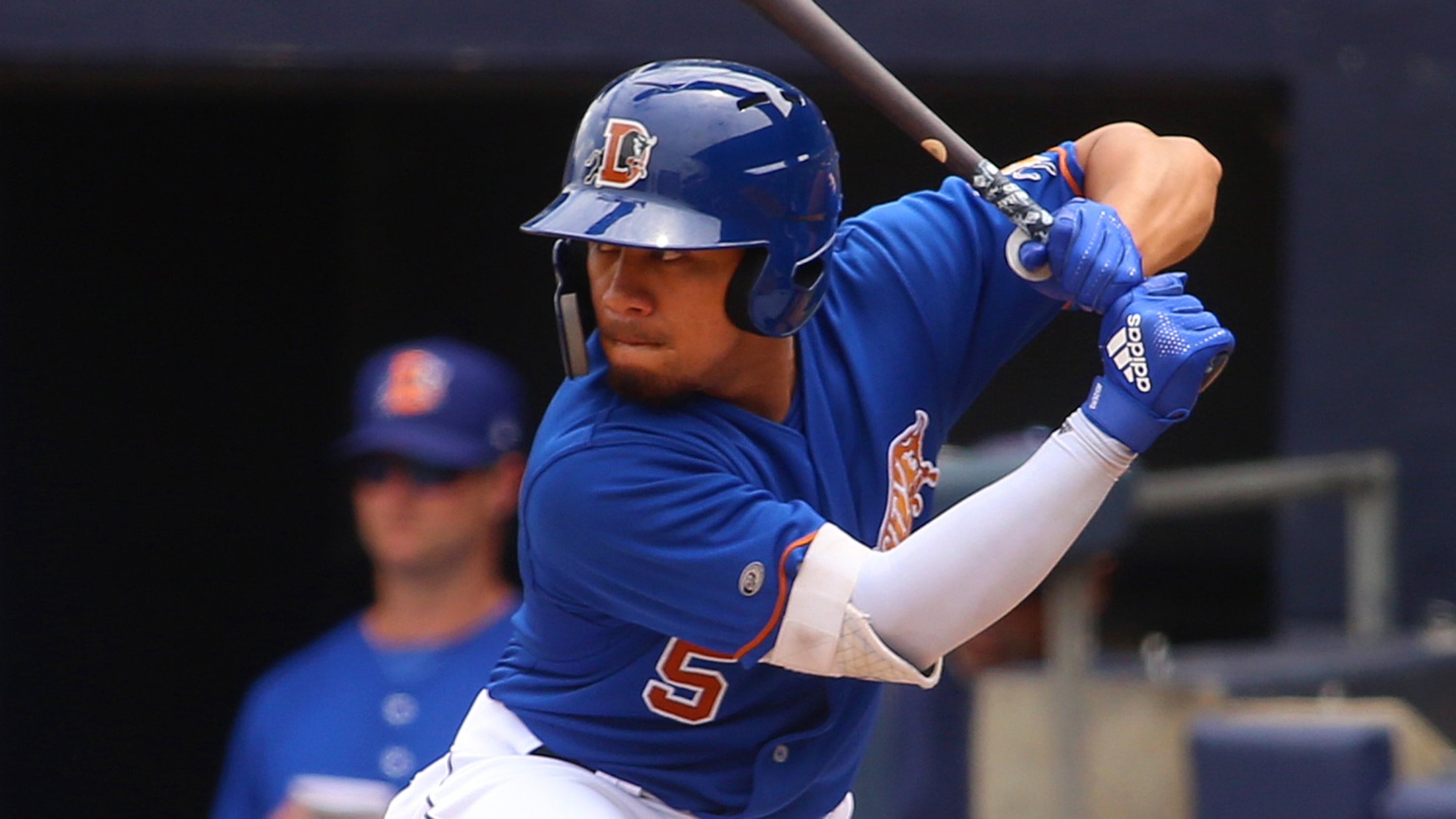 Kean Wong had two hits as the Bulls fell to the RailRiders 5-2 in Game 4 Friday night (BrianFlemingPhotography.com)
MOOSIC, PA - The Scranton/Wilkes-Barre RailRiders kept their season alive Friday night at PNC Field, beating the Durham Bulls 5-2 in Game 4 of the Governors' Cup Finals to force a decisive Game 5.The RailRiders took the lead in the top of the first inning when Gio Urshela lifted a
MOOSIC, PA - The Scranton/Wilkes-Barre RailRiders kept their season alive Friday night at PNC Field, beating the Durham Bulls 5-2 in Game 4 of the Governors' Cup Finals to force a decisive Game 5.
The RailRiders took the lead in the top of the first inning when Gio Urshela lifted a solo home run. Two innings later, Mike Ford's sacrifice fly scored Shane Robinson, giving Scranton/WB a two-run advantage.
In the fifth the RailRiders opened up their lead as Ford struck again, this time with a three-run home run for a 5-0 lead.
The Bulls got on the board in the seventh inning, as Kean Wong's two-out single scored Jake Cronenworth. An inning later Nate Lowe ripped a single to left field, scoring Joe McCarthy and cutting the deficit to three runs. That was as close as the Bulls would come though, as the loss forced a winner-take-all scenario in the best-of-five series.
Ryan Bollinger earned the win for Scranton/WB, tossing 5.2 scoreless innings and striking out six. Zach Lee took the loss after allowing two runs in 3.1 frames. Yoel Espinal shined in relief for the Bulls, striking out four and allowing just one hit over 3.1 frames. Joe Harvey earned the save, recording the game's final five outs and allowing just one hit.
Kean Wong and Rob Refsnyder each finished with two hits for the Bulls, who finished the evening 2-for-10 with runners in scoring position and left 10 men on base.
The Bulls and RailRiders meet in the decisive Game 5 Saturday at 4:05 p.m. at PNC Field. Neither team has named a starter for Saturday's contest.