Erie Extends Win Streak to Season-High Six Games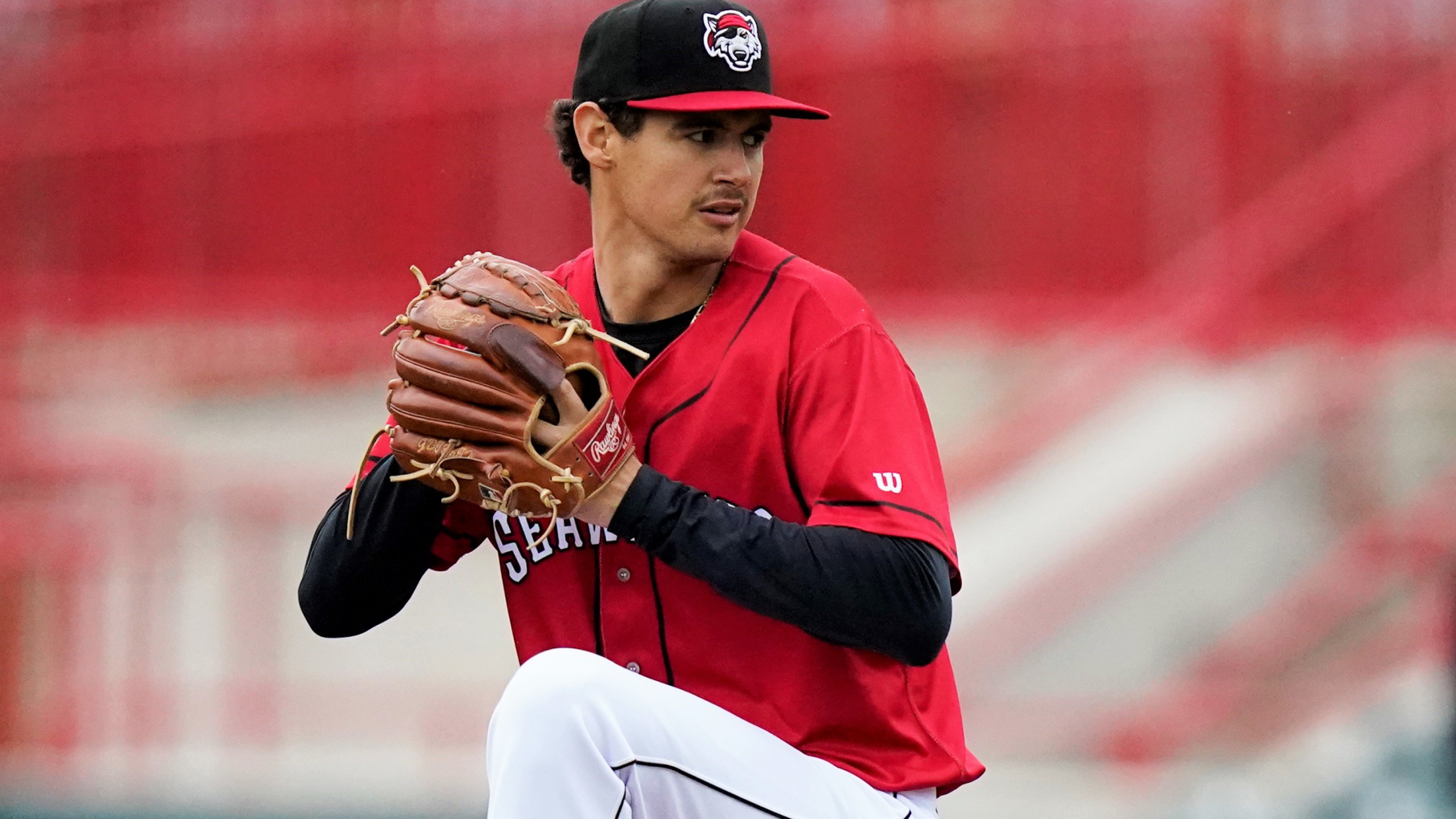 (Mike Godlewski Photography)
The Erie SeaWolves defeated the Reading Fightin Phils 5-2 at UPMC Park on Saturday. The SeaWolves have won six straight games for the first time since May 31 to June 4 in 2017. Erie and Reading traded home runs in the first couple of innings. Johan Rojas began the game
The Erie SeaWolves defeated the Reading Fightin Phils 5-2 at UPMC Park on Saturday. The SeaWolves have won six straight games for the first time since May 31 to June 4 in 2017.
Erie and Reading traded home runs in the first couple of innings. Johan Rojas began the game with a leadoff homer against Austin Bergner in the first. Dillon Dingler tied the game 1-1 with a solo blast. It was his third long ball of the series and the 11th of the season.
The SeaWolves took the lead in the fourth. Dingler worked a one-out walk. Michael De La Cruz grounded out to second which advanced Dingler 90 feet over. Gage Workman laced an RBI single to right to give Erie a 2-1 lead.
Bergner received the no-decision. He hurled five innings, allowing one run on three hits, walking none for the second straight start, and striking out seven.
AJ Graffinino greeted Joe Navilhon with a bloop double in the fifth. Rojas laid down a sac bunt to move Graffanino to third. Wendell Rijo lifted a sac fly to knot the game 2-2.
McKinley Moore entered the game in the sixth and hit the first man he saw in Andrew Navigato. Navigato moved to second on an error from Moore. Dingler reached on a missed catch error from Aldrem Corroder to put the runners at the corners. De La Cruz plated Navigato with an RBI single and brought Dingler to third. De La Cruz advanced to second on a wild pitch and Daniel Cabrera delivered a two-run single to pull the SeaWolves ahead, 5-2.
Navilhon (6-0) earned the win. He went two innings, allowing one run on two hits, walking none, and striking out one.
Moore (4-4) was tagged with the loss. He allowed three runs, one earned in two-thirds of an inning.
Zac Houston picked up his fourth save after striking out Vito Friscia, the only batter he faced in the ninth. It was his first save since June 19.