Sox Sock It To The Canadians, Win 10-0
The Best Of Five Championship Series Tied At 1-1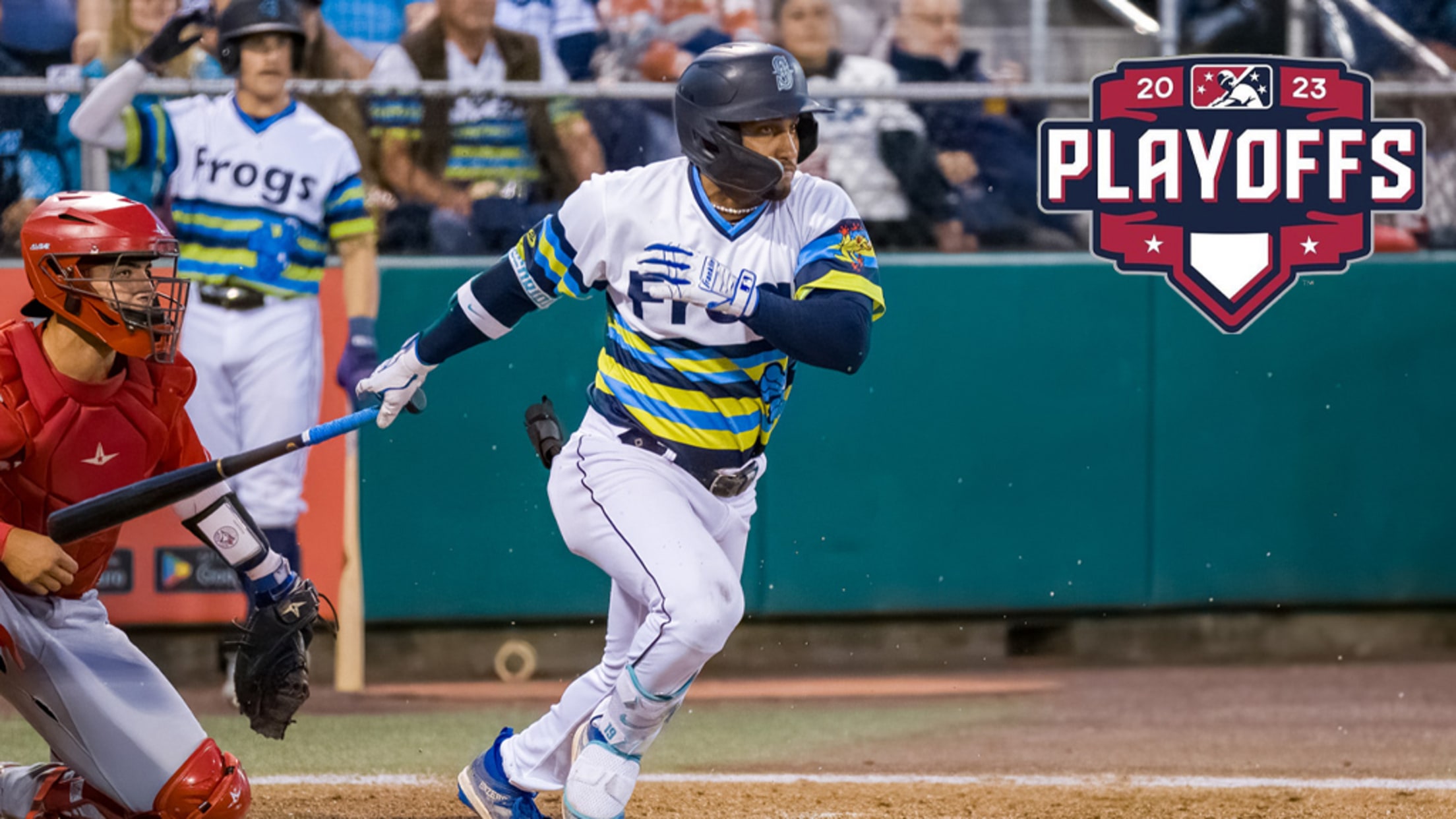 EVERETT, WA: The Everett AquaSox needed a win on Wednesday night. Going into Vancouver down 2-0 seemed like an almost insurmountable deficit. Fortunately, the Frogs not only responded, Everett dominated game two, scoring 10 runs and shutting out the Canadians' offense. Everett immediately showed they would not get shut out
EVERETT, WA: The Everett AquaSox needed a win on Wednesday night. Going into Vancouver down 2-0 seemed like an almost insurmountable deficit. Fortunately, the Frogs not only responded, Everett dominated game two, scoring 10 runs and shutting out the Canadians' offense.
Everett immediately showed they would not get shut out in game two like they were in game one. Ben Ramirez, the man who hit the home run to get the AquaSox into the playoffs, came through again with a three-run home run in the bottom of the first inning to put Everett up 3-0.
The AquaSox scored another in the bottom of the second on a Blake Rambusch sacrifice fly to make it 4-0. It looked like this lead was going to be enough with the way Raul Alcantara was pitching early. The Everett lefty sailed through three innings of shutout ball, striking out five.
The offensive onslaught for the AquaSox continued into the third. Everett scored two runs in the inning with nobody out before Vancouver was forced to go to a new pitcher. Devereaux Harrison gave up six runs in two innings and left the bases loaded with nobody out for his replacement, Cooper Benson.
This set up Victor Labrada to set the entire crowd into a frenzy when he destroyed a grand slam that blew the game wide open at 10-0 Everett. It was Labrada's first home run in the regular season or the playoffs, and it could not have come at a better time.
Meanwhile, Alcantara continued to mow down Vancouver hitters. He finished after five innings of shutout ball with eight strikeouts. Meanwhile, the Frogs were playing picturesque defense. Labrada put up a second personal highlight in the fifth inning, making a leaping catch at the center field wall.
No one scored the rest of the game. The Everett bullpen combination of Bernie Martinez, Jarod Bayless, Peyton Alford, and Leon Hunter threw a scoreless inning each from the sixth through the ninth, giving up a total of three hits and striking out six.
Everett will now take the international road trip to Vancouver, as they try to win two of the next three games and win the Northwest League Championship. Game three is scheduled for Friday.
AquaSox win 10-0 to tie the NWL Championship series up at one.

🐸⚾️📸 @ShariSommerfeld pic.twitter.com/Zvw9nIwkOn

— Everett AquaSox (@EverettAquaSox) September 14, 2023
PICTURED ABOVE: Victor Labrada
PHOTO CREDIT: Shari Sommerfeld
ABOUT THE EVERETT AQUASOX: The Everett AquaSox are the High-A affiliate of the Seattle Mariners. Everett is a member of the Northwest League and has been a Mariners affiliate since establishing the AquaSox moniker in 1995. For updates on the 2023 season, community initiatives and Webbly appearances follow the Frogs on Facebook, Twitter, Instagram, TikTok or visit our website, AquaSox.com. Group and picnic outings can be purchased by calling (425) 258-3673 or visiting the AquaSox Front Office at 3802 Broadway in Everett.