AquaSox Announce Exhibition Game With EvCC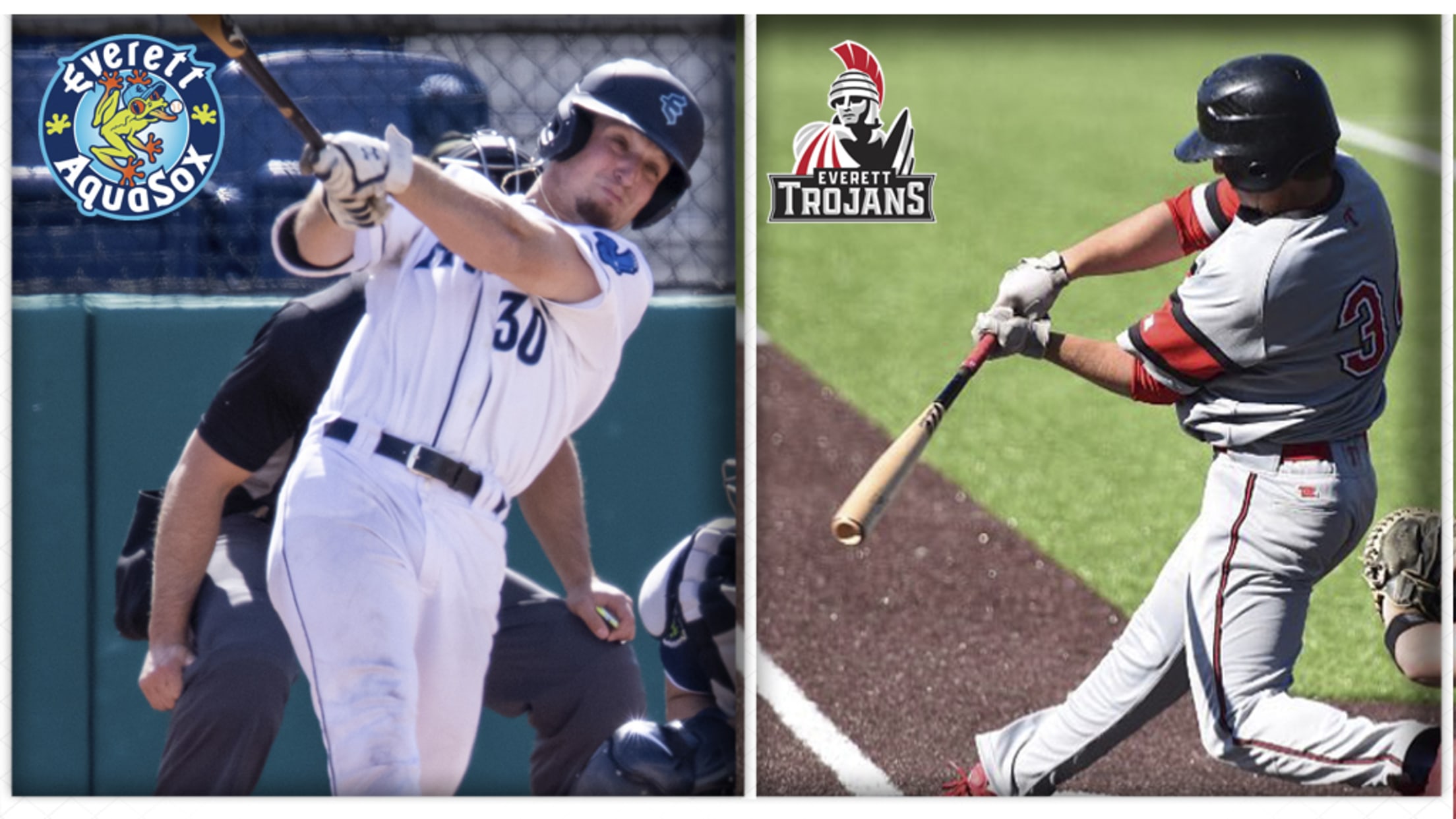 The Everett AquaSox, in conjunction with Everett Community College, announced that the two teams will play an exhibition game at Funko Field on Wednesday, April 5 at 7:05 PM, gates open at 6:05 for all fans. This is the first-ever matchup between the AquaSox and the Trojans. CLICK HERE TO
The Everett AquaSox, in conjunction with Everett Community College, announced that the two teams will play an exhibition game at Funko Field on Wednesday, April 5 at 7:05 PM, gates open at 6:05 for all fans. This is the first-ever matchup between the AquaSox and the Trojans.
CLICK HERE TO PURCHASE TICKETS
The exhibition game will prepare the AquaSox for the upcoming 132-game season which begins April 7th when they take on the defending Northwest League champions Eugene Emeralds.
"It will be a fun game for the community. It allows our players and staff to get ready for the regular season and it's also a great experience for the local college players to compete against professionals," said AquaSox General Manager, Danny Tetzlaff.
The Trojans are one of the most successful junior college programs in the Northwest and are led by first-year head coach and former major league pitcher, Keith Hessler. In the past 10 seasons, Everett has won seven North Region championships, and was three-time NWAC runner-up, while winning the championship in 2013. Since the inception of the program in 2001, they have produced several draft choices and five major league players (Aaron Cunningham, Stephen Fife, Mason Tobin, Keone Kela, and Riley O'Brien).
Full 66-game AquaSox season ticket holders will receive free tickets to the game. Diamond Club seats will be $10.00, Field Reserved are $8.00 and Upper Reserved are $7.00. Tickets are on sale now online!
Pictured: Trent Tingelstad – Everett CC and Everett AquaSox alumni.
ABOUT THE EVERETT AQUASOX:
The Everett AquaSox are the High-A affiliate of the Seattle Mariners. Everett is a member of the Northwest League and has been a Mariners affiliate since establishing the AquaSox moniker in 1995. For updates on the 2023 season, community initiatives and Webbly appearances follow the Frogs on Facebook, Twitter, Instagram, TikTok or visit our website, AquaSox.com. Season tickets, ticket plans, group outings and picnics outings can be purchased by calling (425) 258-3673 or visiting the AquaSox Front Office at 3802 Broadway.