LaBerry Named NWL Athletic Trainer of the Year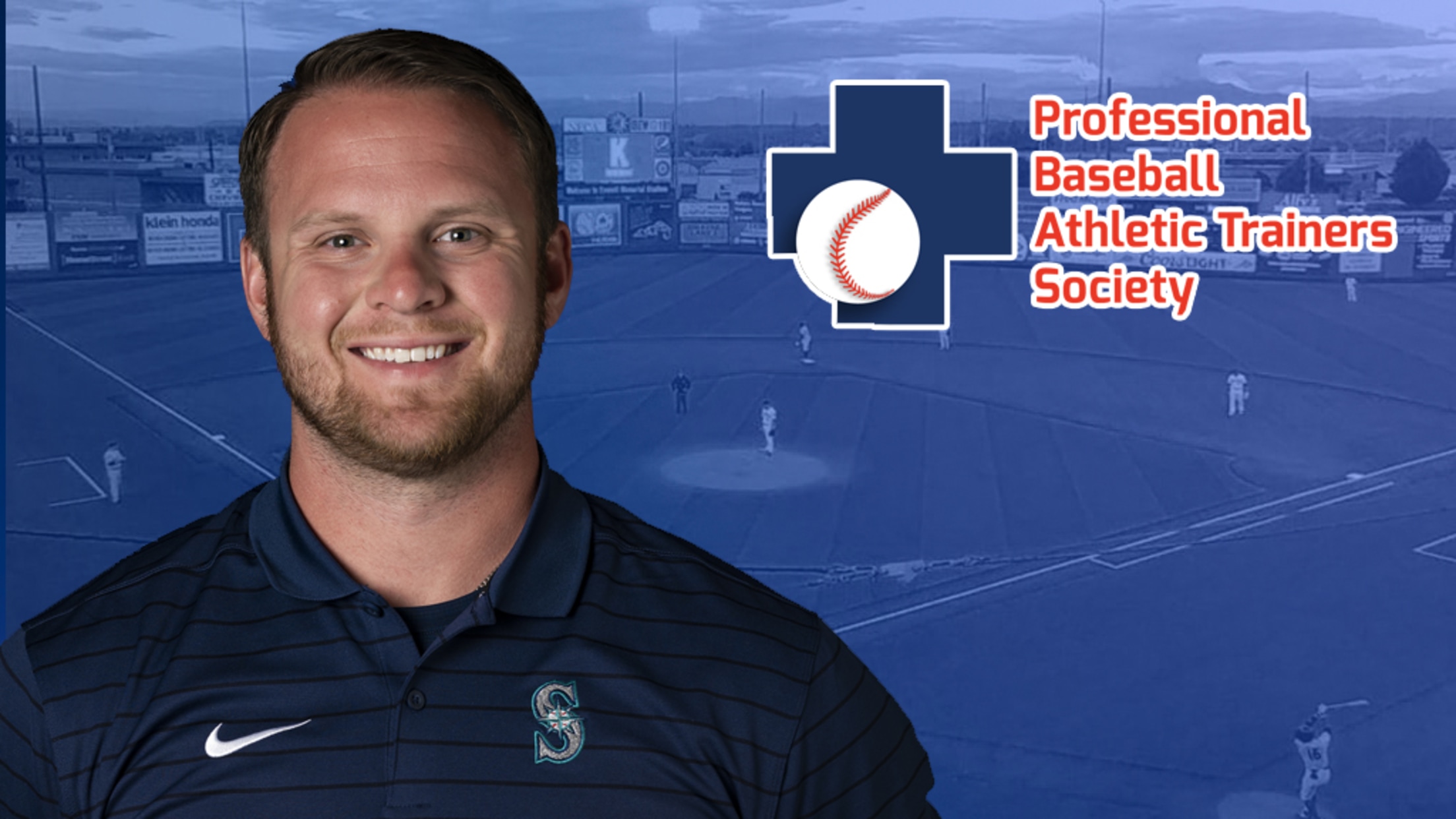 President Ron Porterfield of the Professional Baseball Athletic Trainers Society (PBATS) today announced that Dan LaBerry has been named the Northwest League Athletic Trainer of the Year for the 2023 baseball season. LaBerry joined the AquaSox in 2023 after serving as the athletic trainer in the previous two seasons with
President Ron Porterfield of the Professional Baseball Athletic Trainers Society (PBATS) today announced that Dan LaBerry has been named the Northwest League Athletic Trainer of the Year for the 2023 baseball season.
LaBerry joined the AquaSox in 2023 after serving as the athletic trainer in the previous two seasons with the Modesto Nuts. He previously interned with the Atlanta Braves and the Northwestern University football program. LaBerry graduated with his M.S. in Sports Administration from Valparaiso University in 2020 and completed his B.S. in Athletic Training from North Central College in 2018.
The PBATS Minor League Baseball awards are given annually to one member of each of the 14 leagues in Minor League Baseball. An additional award is given to the Minor League Coordinator of the Year.
"I'm happy to announce PBATS' 2023 Minor League Athletic Trainers of the Year," Porterfield said. "This extremely talented group of athletic trainers have made an impact across their organizations and leagues, at every level, and will continue to do so for years to come. This award is voted on by fellow athletic trainers in Minor League Baseball making it a fantastic accomplishment for all of the deserving winners. These men and women all deserve huge congratulations from PBATS membership and their respective organizations."
"I also want to recognize the efforts of Frank Neville of the Milwaukee Brewers, who leads the PBATS committee which oversees the voting process for the Minor League Baseball athletic training awards. Their efforts never go unnoticed and are greatly appreciated," added Porterfield.
All 15 winners are eligible for the prestigious Minor League Athletic Trainer of the Year award to be voted upon by the full membership of PBATS at the 2023 MLB winter meetings in Nashville, Tennessee.
2023 MINOR LEAGUE ATHLETIC TRAINING AWARD WINNERS:
Coordinator: Nate Brooks (Oakland Athletics)
International League: Jeffrey Paxson (Nashville Sounds + Milwaukee Brewers)
Pacific Coast League: Jonathan Fierro (Salt Lake Bees + Los Angeles Angels)
Eastern League: Coy Coker (Hartford Yard Goats + Colorado Rockies)
Southern League: Seth Clapp (Tennessee Smokies + Chicago Cubs)
Texas League: Alex Wolfinger (Springfield Cardinals + St. Louis Cardinals)
Florida State League: Brandon Hammerstrom (Dunedin Blue Jays + Toronto Blue Jays)
California League: Masa Koyanagi (Inland Empire 66ers + Los Angeles Angels)
Carolina League: Nevan Dominguez (Columbia Fireflies + Kansas City Royals)
Midwest League: Paden Eveland (Peoria Chiefs + St. Louis Cardinals)
South Atlantic League: Carson Wooten (Winston-Salem Dash + Chicago White Sox)
Northwest League: Dan LaBerry (Everett AquaSox + Seattle Mariners)
Arizona Complex League: Cody Derby (ACL Padres + San Diego Padres)
Florida Complex League: Brianna Spence (FCL Astros + Houston Astros)
Dominican Summer League: Jorge Rodriguez (DSL Dodgers + Los Angeles Dodgers)
ABOUT PBATS: The mission of the Professional Baseball Athletic Trainers Society (PBATS) is to serve as an educational resource for the Major League and Minor League Baseball athletic trainers. For more information, please visit www.pbats.com
ABOUT THE EVERETT AQUASOX: The Everett AquaSox are the High-A affiliate of the Seattle Mariners. Everett is a member of the Northwest League and has been a Mariners affiliate since establishing the AquaSox moniker in 1995. For updates on the 2023 season, community initiatives and Webbly appearances follow the Frogs on Facebook, Twitter, Instagram, TikTok or visit our website, AquaSox.com. Season tickets, ticket plans, group outings, and picnics outings can be purchased by calling (425) 258-3673 or visiting the AquaSox Front Office at 3802 Broadway.