Weidner Named NWL Strength Coach Of the Year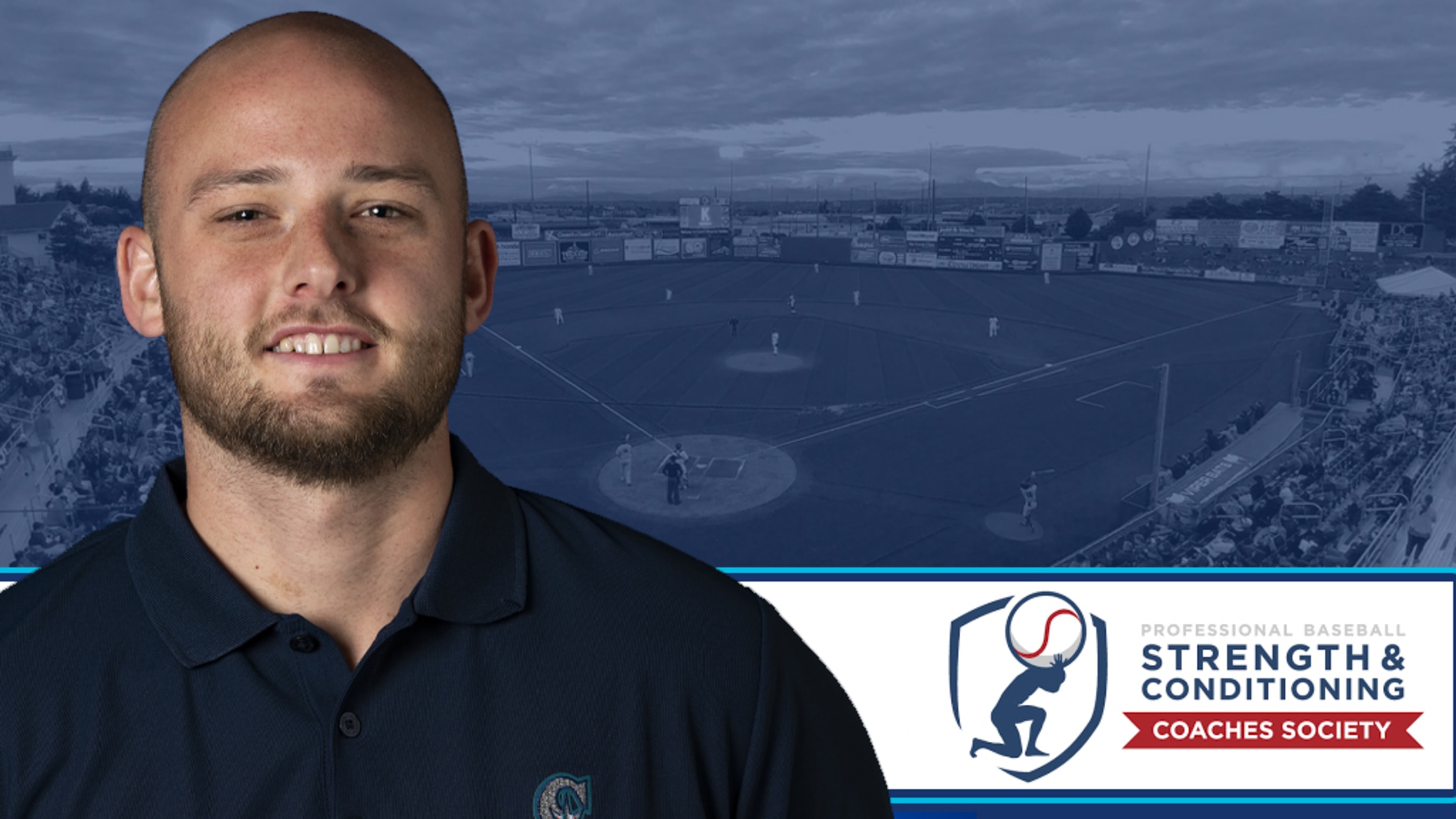 Drew Weidner, the strength and conditioning coach for the Everett AquaSox, has been selected as the PBSCCS Northwest League Strength and Conditioning Coach of the Year for 2023. The PBSCCS (Professional Baseball Strength and Conditioning Coaches Society) was founded by Major League Baseball in 1996 to advance strength and conditioning
Drew Weidner, the strength and conditioning coach for the Everett AquaSox, has been selected as the PBSCCS Northwest League Strength and Conditioning Coach of the Year for 2023.
The PBSCCS (Professional Baseball Strength and Conditioning Coaches Society) was founded by Major League Baseball in 1996 to advance strength and conditioning and enhance athletic performance in baseball across all levels.
Drew received this honor through a vote by his peers in the Northwest League. The award is given annually to the strength and conditioning coach who "exemplified professionalism and character at the position."
A native of Minnesota, Drew attended Gustavus Adolphus College and spent the 2022 season as the strength and conditioning coach for the ACL Mariners.
ABOUT THE EVERETT AQUASOX: The Everett AquaSox are the High-A affiliate of the Seattle Mariners. Everett is a member of the Northwest League and has been a Mariners affiliate since establishing the AquaSox moniker in 1995. For updates on the 2023 season, community initiatives and Webbly appearances follow the Frogs on Facebook, Twitter, Instagram, TikTok or visit our website, AquaSox.com. Season tickets, ticket plans, group outings, and picnics outings can be purchased by calling (425) 258-3673 or visiting the AquaSox Front Office at 3802 Broadway.