FredNats and Red Sox rained out on Sunday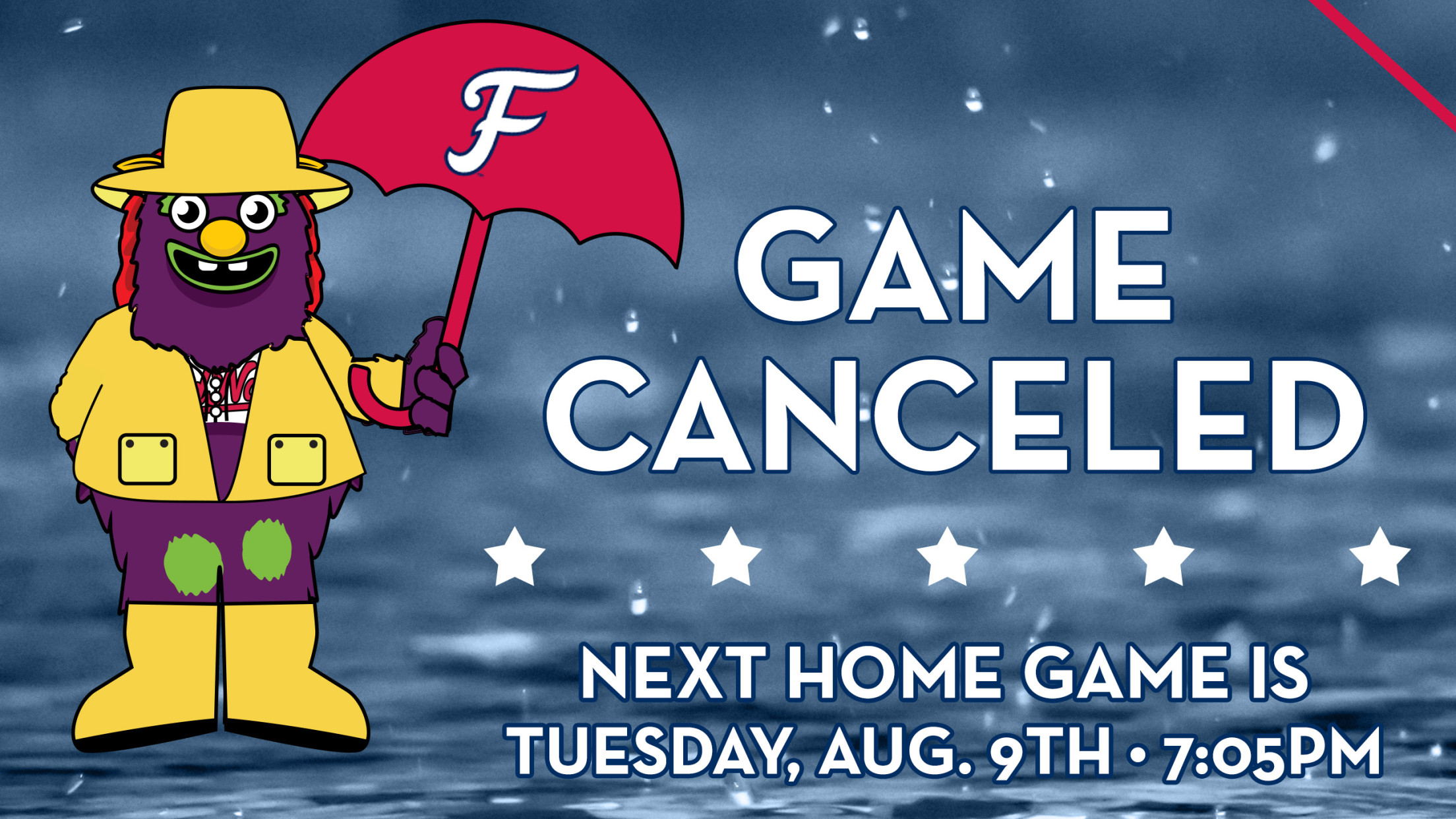 FREDERICKSBURG, VA - The Sunday game between the FredNats and Salem Red Sox has been canceled. The game will be made up when the FredNats travel to Salem in September. Fans who had tickets to today's game can exchange them for any future regular season home game of equal or
FREDERICKSBURG, VA - The Sunday game between the FredNats and Salem Red Sox has been canceled. The game will be made up when the FredNats travel to Salem in September.
Fans who had tickets to today's game can exchange them for any future regular season home game of equal or lesser value.
The FredNats return home to Virginia Credit Union Stadium on Tuesday, August 9 against the Augusta GreenJackets.