FredNats Look To Bounce Back Friday vs. Wood Ducks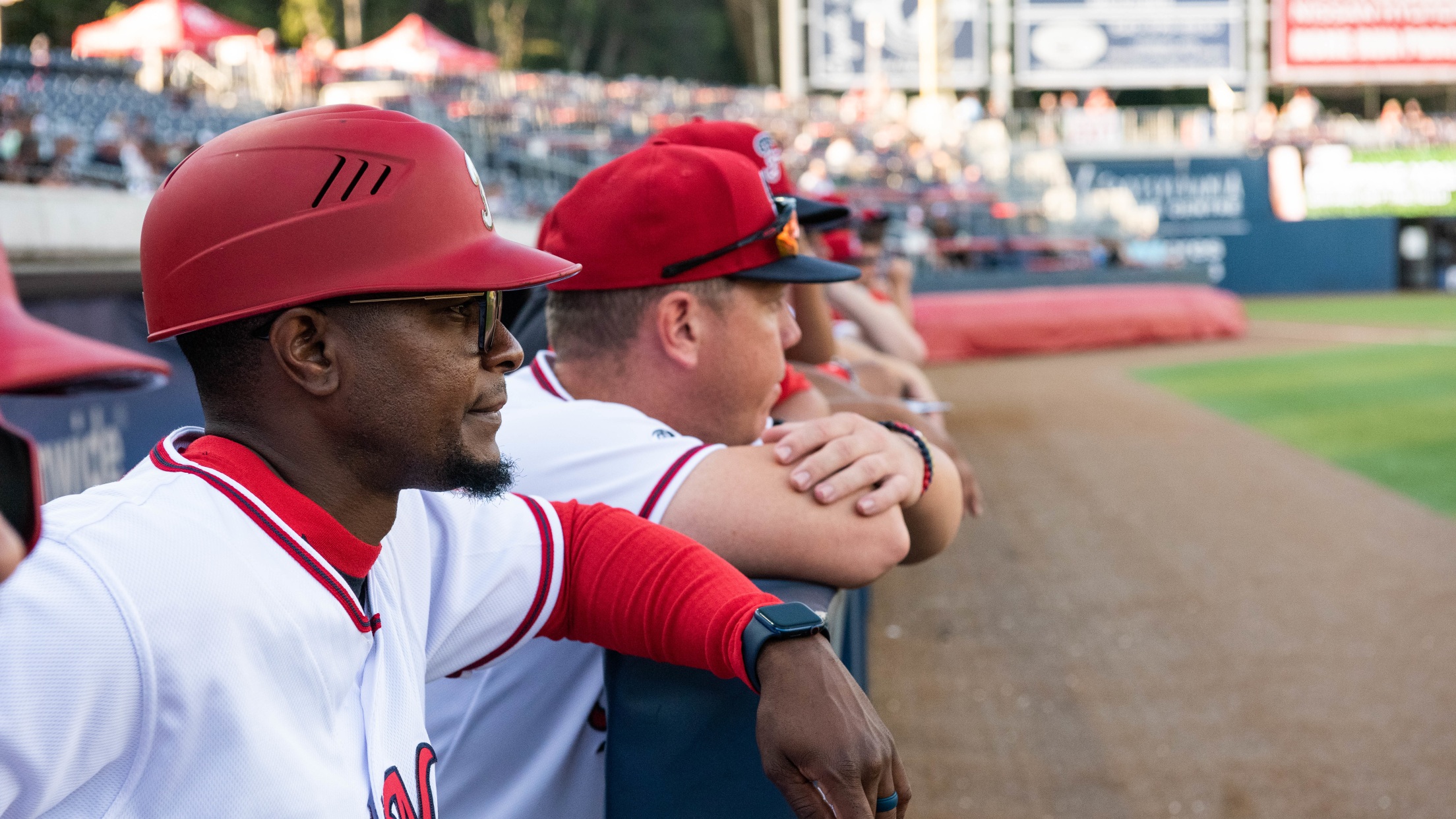 BOX SCORE KINSTON, NC - The FredNats dropped the third game of their six-game series with Down East 5-0 Thursday. The FredNats maintain a lead in the the series at two games to one. Righty Emiliano Teodo held the Fredericksburg offense in check most of the evening. The starter went
KINSTON, NC - The FredNats dropped the third game of their six-game series with Down East 5-0 Thursday. The FredNats maintain a lead in the the series at two games to one.
Righty Emiliano Teodo held the Fredericksburg offense in check most of the evening. The starter went five, allowing just a walk while striking out 10. Jose Corniell helped him carry a no-hitter into the 7th. Steven Williams, Christopher De La Cruz and Branden Boissiere picked up singles in the last three innings.
The contest was delayed by 45 minutes due to weather threatening the Kinston area. The win moved Teodo to 3-4 on the season. The save was Corniell's third. The win snapped a six-game losing skid for the Wood Ducks. The contest marked the 6th time this season the FredNats offense has been shutout. All have come one the road.
The FredNats are now 56-42 overall and 23-9 in the second half. Fredericksburg leads the Carolina League North Division by 7.5 games.
The series in Kinston continues tomorrow at 7 pm. RHP Karlo Seijas will get the start for the FredNats.
#FREDNATS