Dash Hold Off Drive for 6-4 Triumph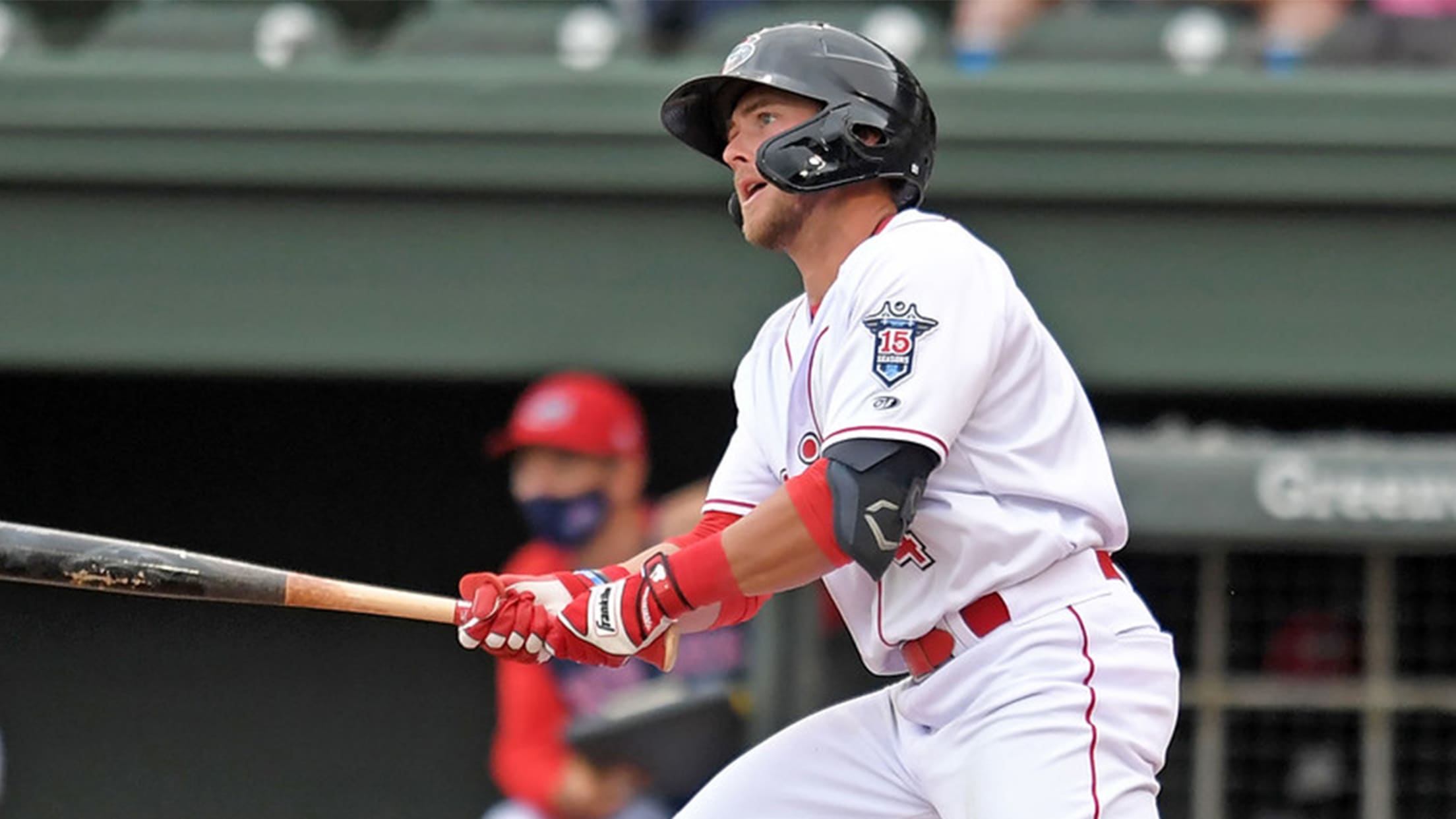 Winston-Salem, N.C. – Trailing, 6-2, in the top of the ninth inning, Greenville loaded the bases with no outs but didn't manage to collect a hit in the frame and plated just two runs to fall short, 6-4, to Winston-Salem Wednesday night at Truist Stadium. Cole Brannen, Nick Sogard and
Winston-Salem, N.C. – Trailing, 6-2, in the top of the ninth inning, Greenville loaded the bases with no outs but didn't manage to collect a hit in the frame and plated just two runs to fall short, 6-4, to Winston-Salem Wednesday night at Truist Stadium.
Cole Brannen, Nick Sogard and Alan Marrero walked to begin the ninth. After a strikeout, Cam Cannon grounded a ball to the third baseman who threw to second for the force out. However, the second baseman made an errant throw allowing Brannen and Sogard to score. Tyler Esplin walked to extend the inning but the next batter struck out for the third out.
The Drive managed just three hits on the night. Devlin Granberg tallied a multi-hit effort while Cannon collected a double. Cannon and Sogard drove in runs.
Jay Groome started for Greenville and took the loss. The lefty tossed 4.0 innings and allowed four runs, two earned, on eight hits and one walk. He fanned four.
Taylor earned the win for the Dash after hurling 5.0 innings of shutout ball. He relented just two hits and two walks with three strikeouts.
The Dash plated the game's first run in the second inning behind three singles, including an RBI single by Johan Cruz.
A frame later, they added to their lead in the third. Luis Cerbolo started the inning with a double and came around to score on a Yolbert Sanchez RBI single to take a 2-0 advantage.
Winston-Salem grew their lead once again in the fourth, 4-0, on a fielding error by the Drive.
Two innings later, Ian Dawkins grew the lead to 5-0 via a RBI single.
However, Greenville cut into the lead in the top of the seventh inning. Brandon Howlett drew a one-out walk and advanced to second on a Granberg single. Cole Brannen then walked to load the bases. A hitter later, Sogard hit a fly ball to center for a sac fly. With Elih Marrero up, Granberg scored on a passed ball to make the score 5-2.
The Dash got one back in the bottom of the eighth inning on an RBI groundout by Cerbelo.
Greenville plated the two runs in the ninth but failed to tie or take the lead.
Game three is slated for Thursday night at 7:00 pm in Winston-Salem. Greenville is scheduled to throw right-hander Brian Van Belle while Winston-Salem is set to send right-hander Johan Dominquez to the mound.