Drive and Crawdads split series at 3 games a piece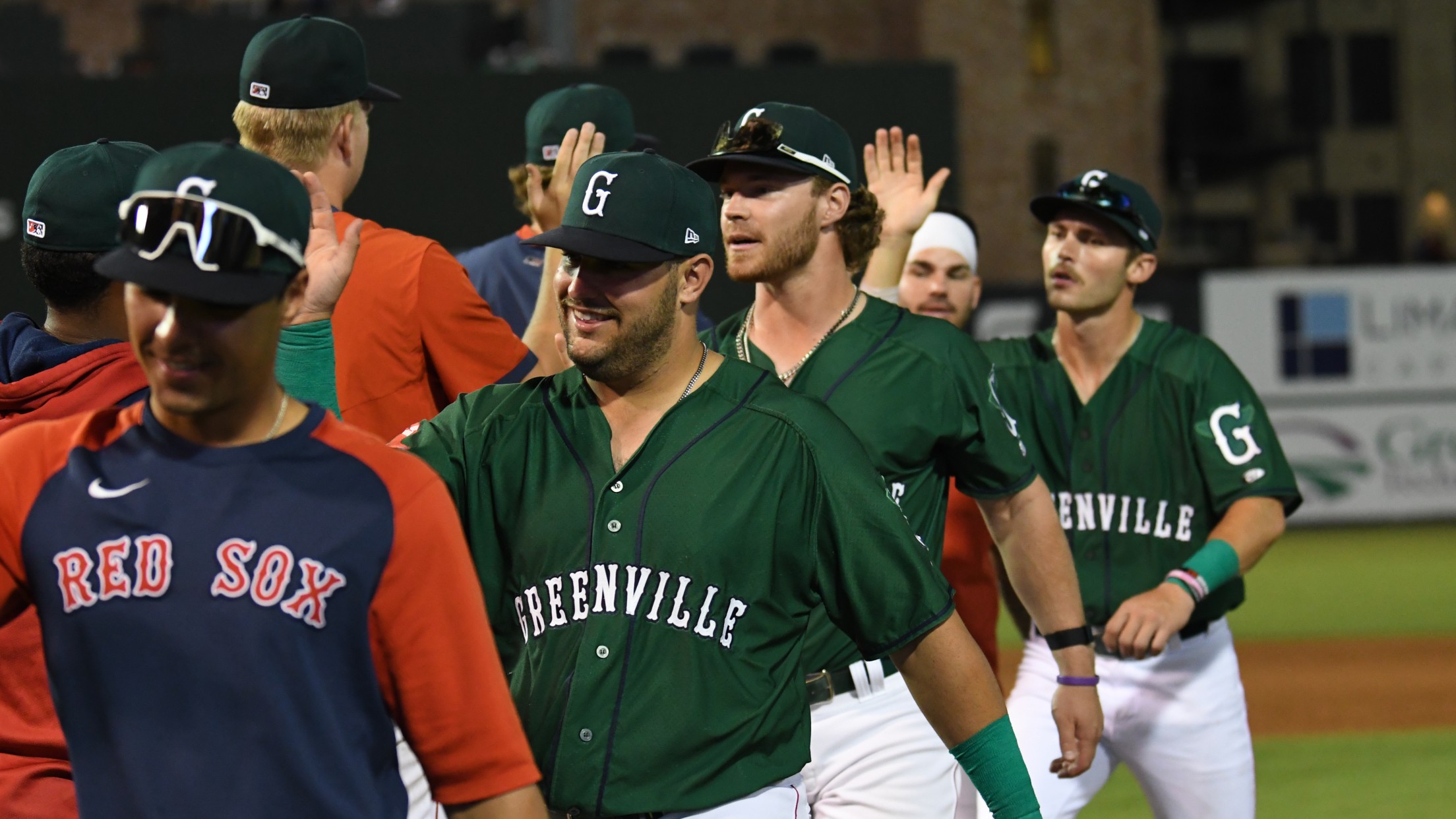 The Greenville Drive (13-27, 39-67) defeated the Hickory Crawdads (19-24, 56-52) 6-4 to finish the six game series tied. Lefty Shane Drohan (6-8, 4.00) took home the win after hurling 5 innings and allowing no hits or runs. In his Hickory debut, Josh Stephan (0-1, 13.50) suffered the loss after
The Greenville Drive (13-27, 39-67) defeated the Hickory Crawdads (19-24, 56-52) 6-4 to finish the six game series tied.
Lefty Shane Drohan (6-8, 4.00) took home the win after hurling 5 innings and allowing no hits or runs. In his Hickory debut, Josh Stephan (0-1, 13.50) suffered the loss after pitching .2 innings and gave up three hits and three runs.
The Drive offense came out hot and early with a Nick Yorke homerun over the Green Monster in the first inning followed by a Chris Seise throwing error that allowed Niko Kavadas and Blaze Jordan to score.
The Drive widened their lead thanks to a Matthew Lugo two-run double and then a Niko Kavadas fielder's choice scored Marcelo Mayer.
Hickory shortened the Drive's lead in the seventh inning to 6-4 by two-run homers from Chris Seise and Fraiyner Chavez.
The seventh inning effort wouldn't be enough and the Drive won 6-4.
The Greenville Drive will travel to Bowling Green to take on the Hot Rods this week for a six-game homestand, but will return home on August 23rd to begin a sig-game series against the Greensboro Grasshoppers.