Drive Defeat GreenJackets 5-2 on Sunday
Diaz earns eighth win of the season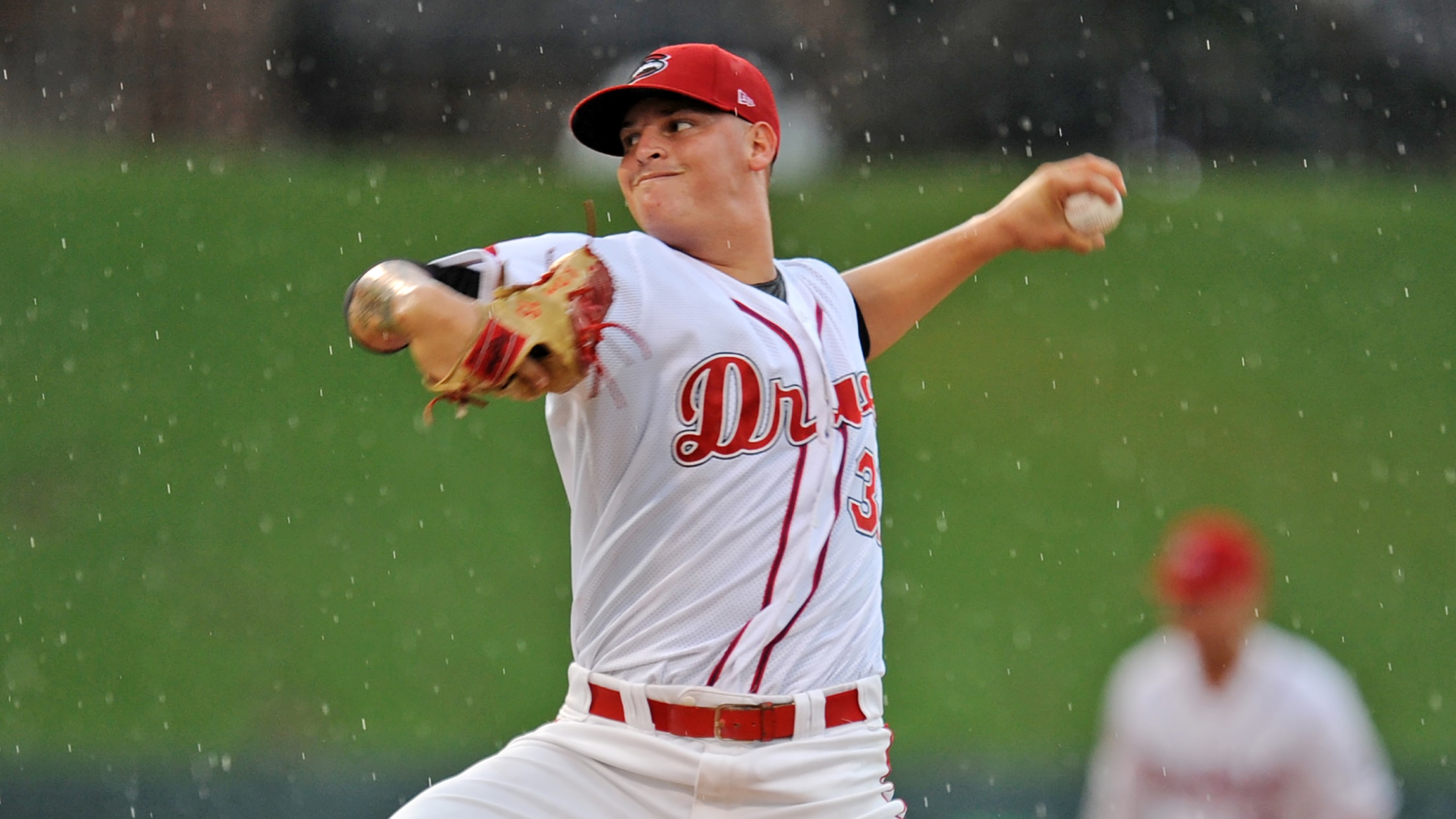 (Gwinn Davis)
North Augusta, SC - Jhonathan Diaz threw six strong innings on Sunday as the Greenville Drive defeated the Augusta GreenJackets 5-2 in game three of the four-game series.Diaz (8-8) kept the GreenJackets (20-27, 57-58) offense at bay by allowing only one run on four hits over his six innings. He
North Augusta, SC - Jhonathan Diaz threw six strong innings on Sunday as the Greenville Drive defeated the Augusta GreenJackets 5-2 in game three of the four-game series.
Diaz (8-8) kept the GreenJackets (20-27, 57-58) offense at bay by allowing only one run on four hits over his six innings. He walked two and struck out three.
The Drive (28-22, 53-66) took a 1-0 lead in the top of the second as Everlouis Lozada doubled home Pedro Castellanos, who led off with a walk against Norwith Gudino (1-1).
Augusta scored their lone run off Diaz in the third inning to tie the game at one. Nick Hill singled with two outs and came all the way in to score on a double by Malique Ziegler.
The tie didn't last long, as the Drive scored twice in each of the next two innings. After a two-out bunt single by Lozada in the fourth, Samuel Miranda cracked a two-run homer, his second of the year, to put Greenville ahead 3-1.
After a Ryan Fitzgerald single and a Marino Campana double put runners on second and third with one out in the fifth, Castellanos drove in Fitzgerald with a groundout. Tanner Nishioka followed with an infield single to bring home Campana for the fifth and final run.
Diaz was followed by relievers Zach Schellenger and Dominic LoBrutto, who held Augusta to one unearned run in the final three innings with five strikeouts.
Lozada and Nishioka each collected two hits for Greenville.
The Drive will go for a series victory in the finale on Monday night at 7:05. Right-hander Eduard Bazardo (1-0, 1.29) will make his second start since joining Greenville, and the GreenJackets will counter with right-hander Jose Marte (7-5, 4.26).
Greenville Drive