Drive End Skid with 4-3 Win Over Greensboro
Brannen homers in the win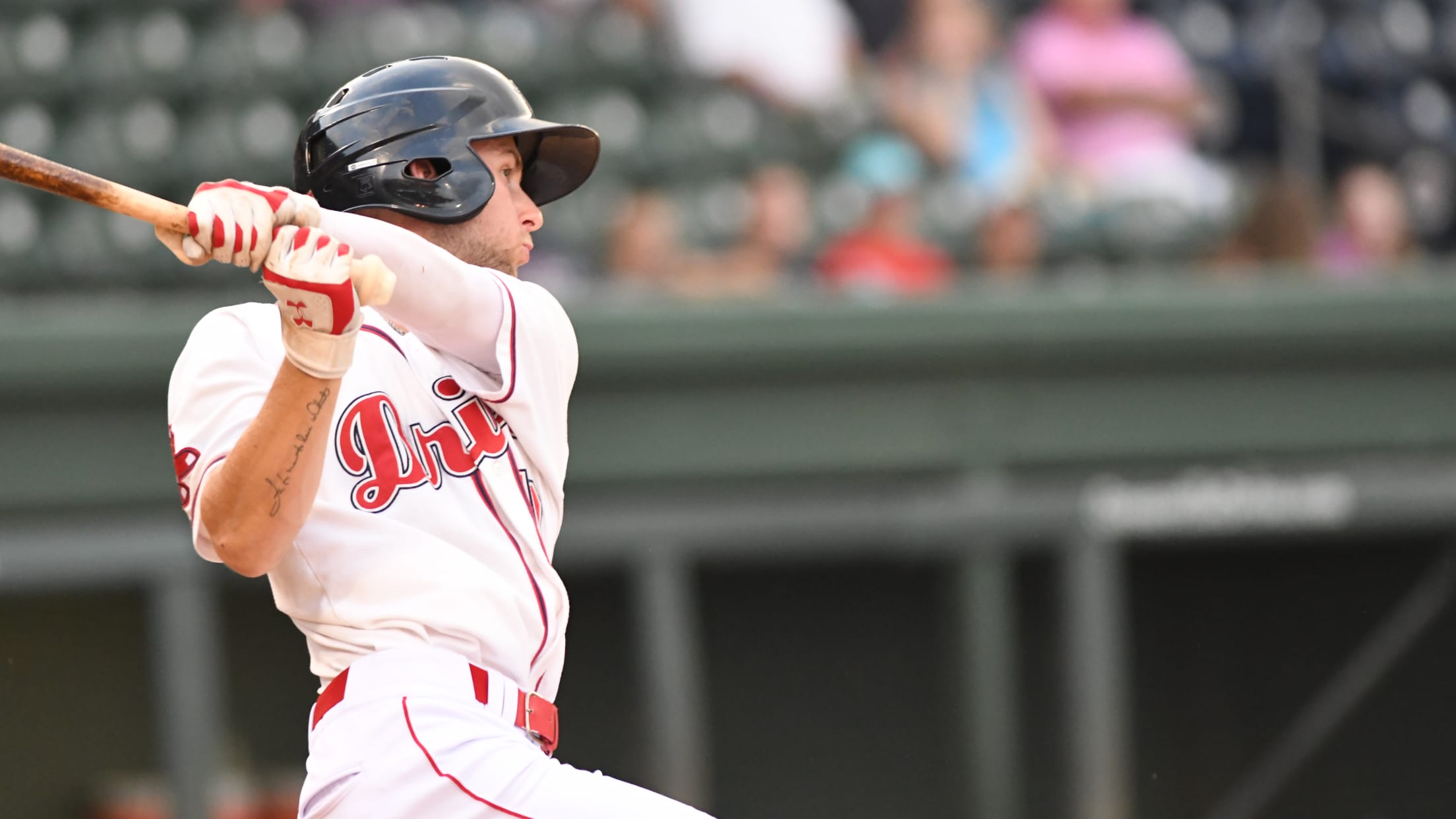 GREENVILLE, S.C. - The Greenville Drive ended its losing skid with a 4-3 victory over the Greensboro Grasshoppers on Monday night at Fluor Field.Greensboro scored in the first inning for the third straight game, plating two runs for the early lead. Jonah Davis drew a lead-off walk and Connor Kaiser
GREENVILLE, S.C. - The Greenville Drive ended its losing skid with a 4-3 victory over the Greensboro Grasshoppers on Monday night at Fluor Field.
Greensboro scored in the first inning for the third straight game, plating two runs for the early lead. Jonah Davis drew a lead-off walk and Connor Kaiser followed with a single, before Jack Herman doubled in both two batters later to give the Grasshoppers a 2-0 lead.
Greenville responded with two runs in the bottom half of the first and two more in the second. In the first, Everlouis Lozada doubled and Triston Casas followed with a walk to put aboard. Devlin Granberg then doubled to right center to score both and tie the game at 2-2. In the second, Cole Brannen hit his first professional home run, a two-run homer to right, to put the Drive in front 4-2.
Greensboro inched closer with a run in the sixth. A two-out walk by Justin Harrer followed by an RBI double from Grant Koch made it a 4-3 game.
After Drive reliever Yoan Aybar threw a scoreless seventh inning, Alex Demchak retired the final six Greensboro batters of the game, including striking out the side in the ninth, to preserve the win and earn his third save of the season.
Yorvin Pantoja (6-2) earned the win, allowing a lone run on three hits in 2.0 innings pitched with two strikeouts and two walks. Greensboro starter Steven Jennings (5-10) suffered the loss, allowing four runs on five hits in 5.0 innings pitched with four strikeouts and one walk.
Five different Drive players accounted for the team's five hits. Brannen homered for the first time in his career, while Granberg recorded his 19th double of the season and Lozada managed his 10th double of the year. Drive starter Brayan Bello tossed 4.0 innings and allowed two runs on three hits with three strikeouts and three walks.
The series concludes on Tuesday with a 7:05 PM first pitch. Drive right-hander Alex Scherff will face Greensboro righty Colin Selby in the series finale.