Drive Hold Off RiverDogs in Extra Innings
Castellanos and Nishioka combine for seven hits in victory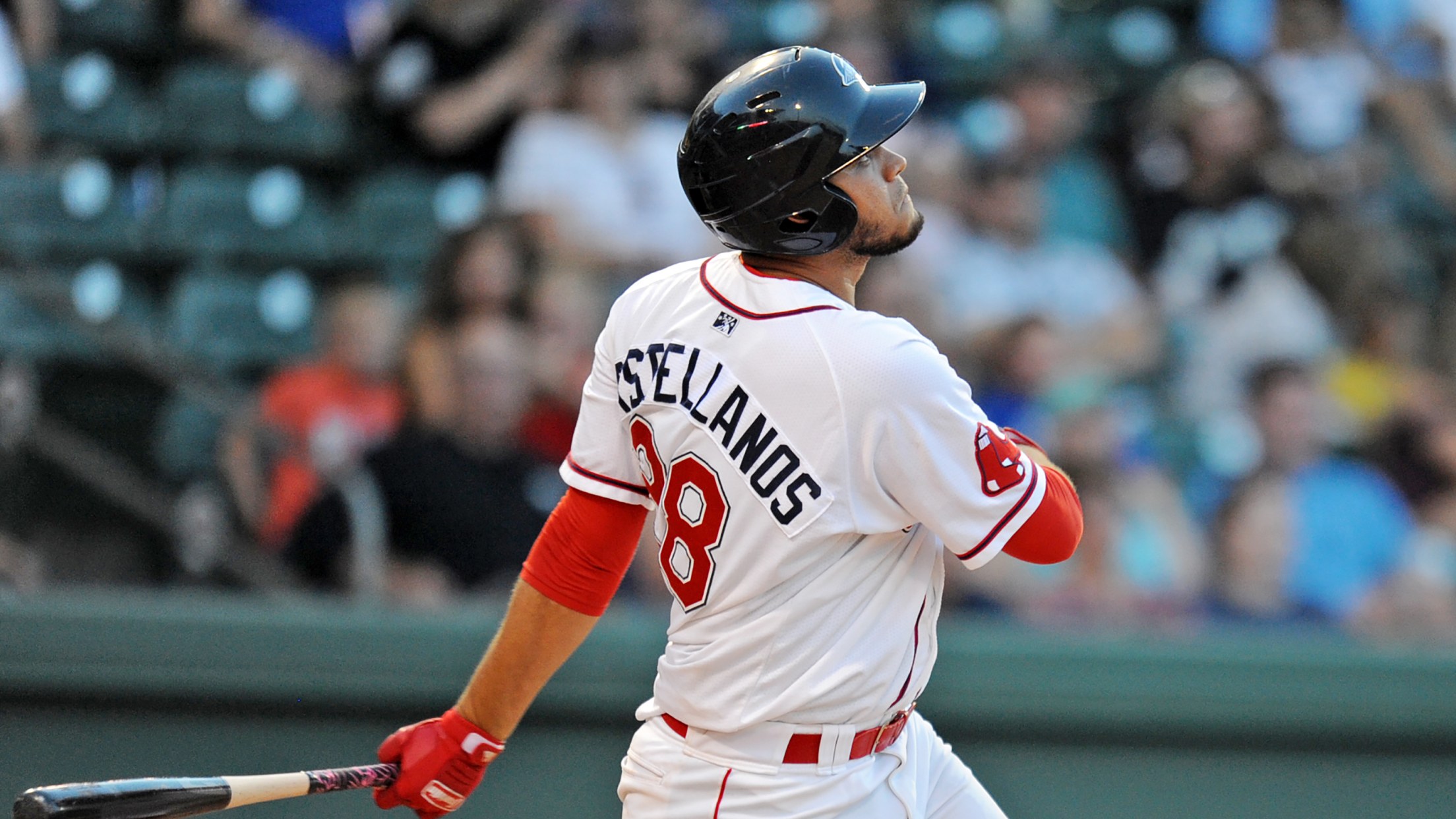 (Gwinn Davis)
Charleston, SC - One night after falling in extra innings, the Greenville Drive exacted their revenge on the Charleston RiverDogs with a 4-3, 10-inning victory of their own on Saturday.With the score tied at 2-2 entering the extra frame, the Drive (34-27, 59-71) took the lead when Pedro Castellanos finished
Charleston, SC - One night after falling in extra innings, the Greenville Drive exacted their revenge on the Charleston RiverDogs with a 4-3, 10-inning victory of their own on Saturday.
With the score tied at 2-2 entering the extra frame, the Drive (34-27, 59-71) took the lead when Pedro Castellanos finished off his big night at the plate with a single off Carlos Espinal (0-2). Everlouis Lozada followed with an RBI double to bring home the second run of the inning.
Lozada's doubled proved to be crucial, as the RiverDogs (26-33, 59-68) immediately cut the Drive lead to 4-3 on an RBI double by Carlos Vidal. After Charleston loaded the bases with no out, Devon Fisher (4-7) worked his way out of the massive jam by coaxing a force out of the lead runner at home plate and striking out the next two hitters to preserve the victory.
The Drive's leading hitters on Saturday were Castellanos, who went 3-4 with three RBI, and Tanner Nishioka, who went 4-4 to notch his second four-hit game of the series. They struck for the first run of the game in the top of the second, as Nishioka lined a double to right field with two outs and scored when Castellanos lined a single to left.
Eduard Bazardo gave the Drive a quality start by allowing just two runs over six innings with six strikeouts. Charleston struck for their only runs against him in the bottom of the fifth on a solo homer by Wilkerman Garcia and an RBI single by Vidal.
Castellanos tied the game at two in the eighth with a sacrifice fly to plate Garrett Benge, who hit a one-out double.
Sunday's series finale in Charleston begins at 5:05 PM, and the Drive will send left-hander Angel Padron (5-6, 4.17) to the mound.
Greenville Drive