Drive Pull Away Late for 5-1 Over Columbia
Howlett doubles three times in the win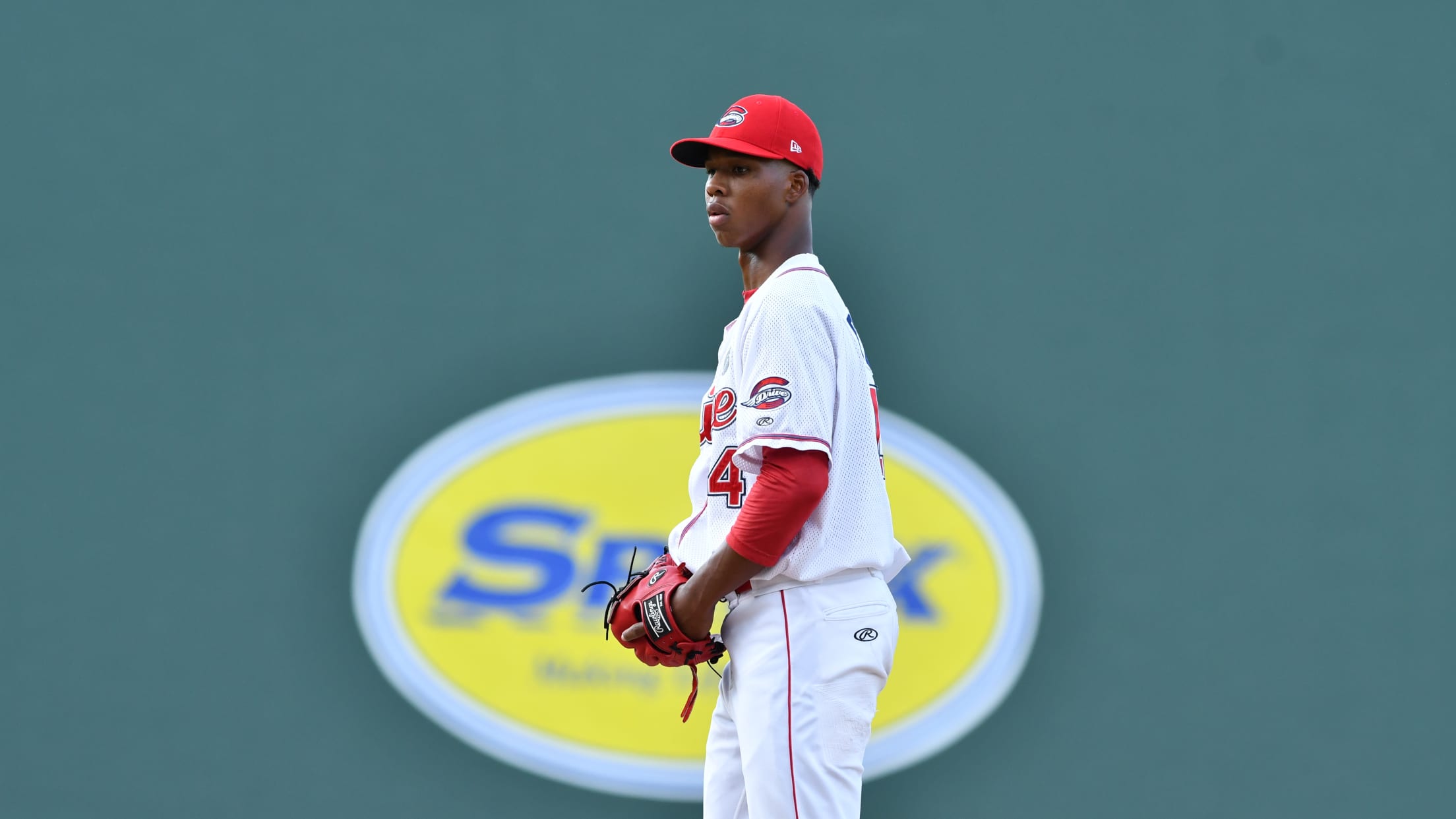 GREENVILLE, S.C. - The Greenville Drive scored three runs in the final two innings on Thursday night to pull away from the Columbia Fireflies for the 5-1 victory at Fluor Field in the series opener.The Drive opened the scoring with two runs in the third. An RBI double by Brandon
GREENVILLE, S.C. - The Greenville Drive scored three runs in the final two innings on Thursday night to pull away from the Columbia Fireflies for the 5-1 victory at Fluor Field in the series opener.
The Drive opened the scoring with two runs in the third. An RBI double by Brandon Howlett scored Grant Williams, who singled and stole second to start the inning. Devlin Granberg followed two batters later with an RBI single that scored Howlett to make it a 2-0 game.
Columbia got on the board in the fifth. Jose Medina led the off the inning with a solo home run over the Green Monster in left to trim the lead to 2-1.
Greenville extended the lead with two runs in the seventh and one more in the eighth. After a one-out double by Howlett in the seventh, Triston Casas hit his team-leading 17th home run of the year with a 393-foot drive to right to put the home team on top 4-1. In the eighth, the Drive loaded the bases with no outs, keyed by a leadoff double by Kole Cottam, with a sac fly by Grant Williams driving in Cottam for the 5-1 final score.
Drive starter Brayan Bello (4-6) earned the win with his second straight quality start, allowing just one run on six hits in 6.0 innings pitched with six strikeouts against no walks. The righty has now totaled 19 strikeouts without issuing a walk in his last two outings.
Columbia starter Willy Taveras (5-8) suffered the loss, allowing two runs on five hits in 5.0 innings pitched with seven strikeouts against no walks. Drive reliever Angel Padron earned his first save of the year, working 3.0 scoreless innings in which he allowed just a lone hit with five strikeouts against no walks.
The Drive offense bounced back in a big way on Thursday, totaling 12 hits with four players managing multi-hit games. Howlett doubled three times in the win, scoring twice and driving in one. Cottam added a 3-for-4 performance with a double and a run. Granberg went 2-for-3 with an RBI and a walk, while Williams added a 2-for-3 day with a run and an RBI.
The series continues on Friday with a 7:05 PM first pitch. Drive right-hander Alex Scherff will square off with Columbia right-hander Jose Butto.