Rosario leads the way as Drive batters secure 12-6 victory over Hot Rods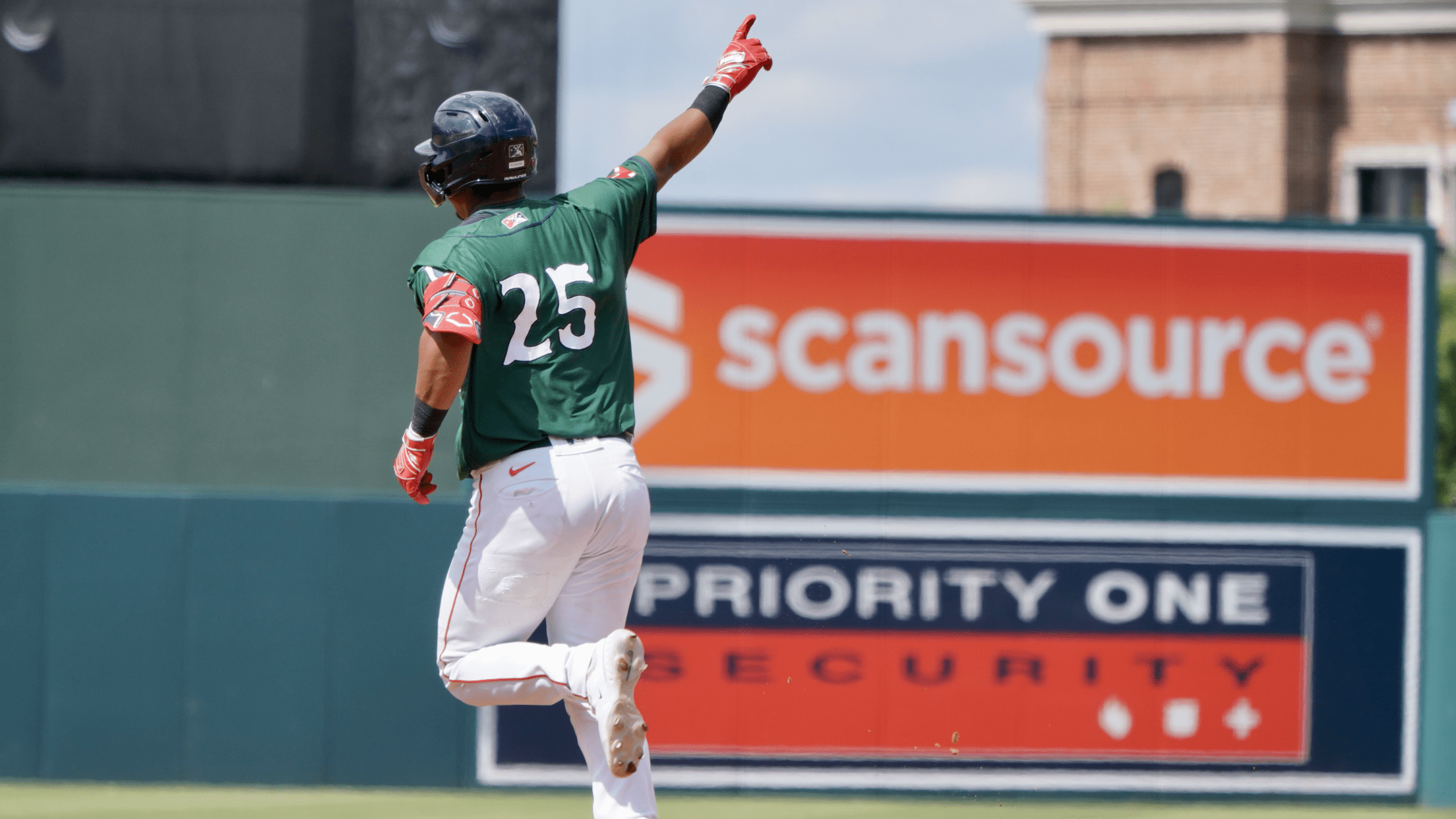 Rosario: 2-for-3, 1 2B, 1 HR, 3 RBI Ronald Rosario smashed his first home run of the year in a Drive uniform, a three-run shot over the Green Monster, bolstering the Greenville Drive (19-19) to a 12-6 victory over the Bowling Green Hot Rods (18-19), drawing to .500 on the
Rosario: 2-for-3, 1 2B, 1 HR, 3 RBI
Ronald Rosario smashed his first home run of the year in a Drive uniform, a three-run shot over the Green Monster, bolstering the Greenville Drive (19-19) to a 12-6 victory over the Bowling Green Hot Rods (18-19), drawing to .500 on the year after starting the week 14-18 on the season. The Drive picked up their fifth win of the week and seventh win of the 12-game homestand that began on May 9.
The Drive started the scoring off in the first as Bryan Gonzalez picked up his sixth RBI of the series and fifth off Hot Rods pitcher Keyshawn Askew, as he slapped a soft liner to center to score Eddinson Paulino from third.
Bowling Green would answer in the top of the second with a two-run RBI single off the bat of Brock Jones to give the Hot Rods an early 2-1 lead. But the Drive's Ronald Rosario made quick of the Bowling Green lead, firing a three-run, 387-foot blast over the Green Monster to make it 4-2 in favor the Drive.
But the Hot Rods rattled of the next three runs, with an RBI triple from Dru Baker and an RBI groundout in the third inning before adding a Junior Caminero home run in the fourth inning to make it 5-4 Hot Rods.
Eduardo Lopez and Nick Decker however would team up to knot the game at 5-5 in the bottom of the fourth as Lopez tripled to lead off the inning and Decker drove him home with a chopper through the middle of the infield.
Drive starter Wikelman Gonzalez worked five total innings for the Drive, allowing six hits, five runs, issued three walks and struck out eight batters. He was relieved by Joe Jones in the sixth who struck out three batters and relinquished just one walk in 1.1 innings of work.
In the bottom of the sixth the Drive took the lead for good as a Brainer Bonaci reached on a throwing error scoring Lopez and Decker making it 7-5. Later in the eighth, Bonaci extended the lead for the Drive with a three-run homer to left field before Tyler Miller smacked a two-RBI double to the right field gap to score Blaze Jordan and Bryan Gonzalez making 12-5.
Nathan Landry relieved Jones, tossing a perfect 1.1 innings, while fanning one batter. Alex Hoppe relived Landry, surrendering a one run and one other hit while striking out three and securing a 12-6 Drive victory.
The Drive (Boston Red Sox) took five of six against the Bowling Green Hot Rods (Tampa Bay Rays) this week at Fluor Field drawing them into third place in the South Atlantic League South Division standings. The Drive return to action for a six-game series in Rome, GA against the Rome Braves (Atlanta Braves) on May 23.