Prisma Health Night at the Drive is Wednesday, August 24th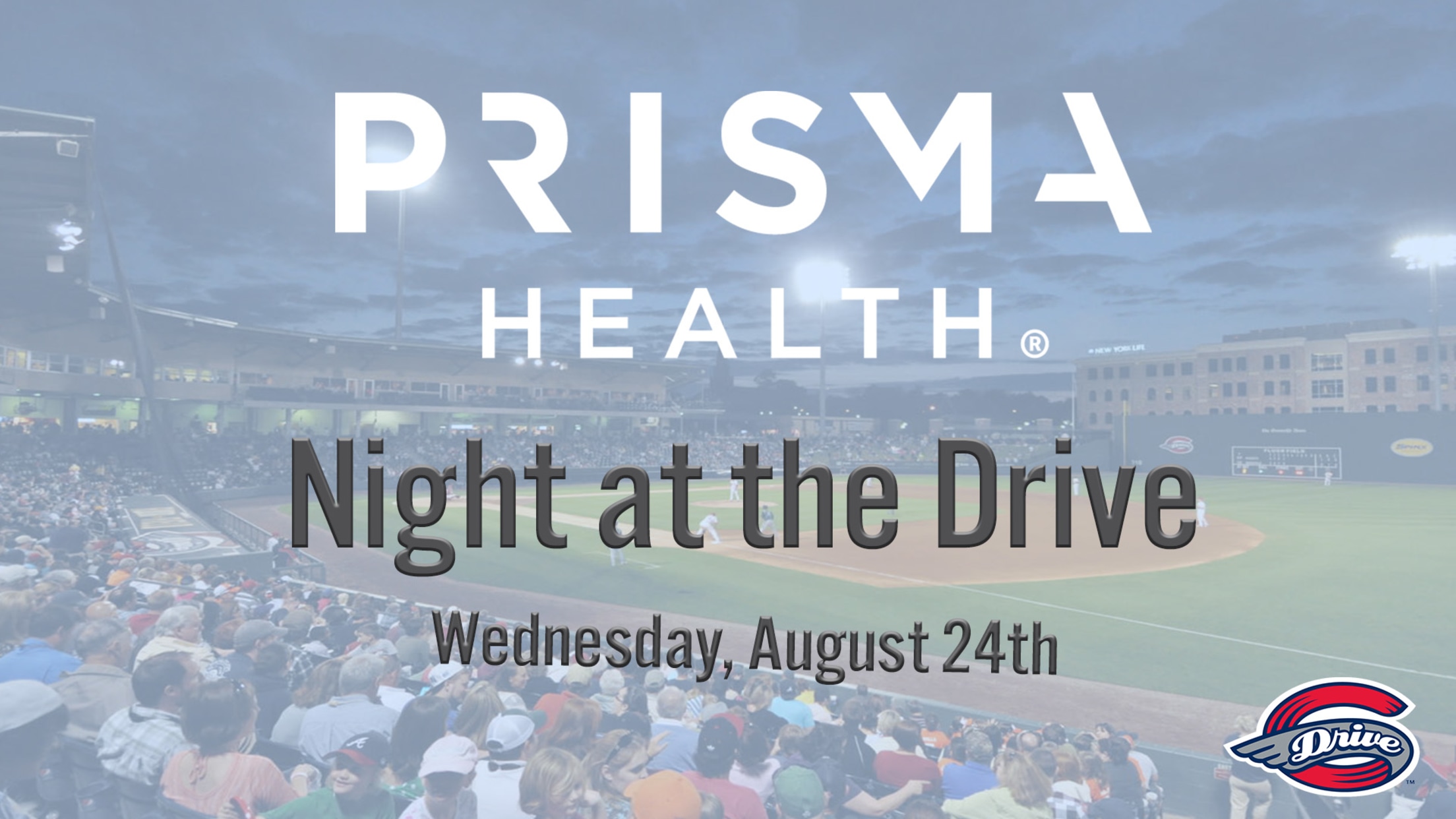 Join us on Wednesday Night for Prisma Health Night at the Drive! This annual celebration of Prisma Health team members is a staple of the Greenville's Drive's calendar. Come out and celebrate all that Prisma Health does for the Upstate! Arrive early and Stroll through District 356 (Field St. side
Join us on Wednesday Night for Prisma Health Night at the Drive! This annual celebration of Prisma Health team members is a staple of the Greenville's Drive's calendar. Come out and celebrate all that Prisma Health does for the Upstate!
Arrive early and Stroll through District 356 (Field St. side of the stadium) to take an up-close look at some of Prisma Health's vehicles like the newest member of the fleet, the MCI Bus, plus an ambulance, the neonatal/pediatrics bus, a critical care quad cab truck, and more!
Learn how they work, what's on board and how they impact our neighbors, friends, and family members in times of need.
Get tickets for Wednesday Night HERE.