Home Sweet Home
Renegades Sweep Doubleheader After Difficult Road Trip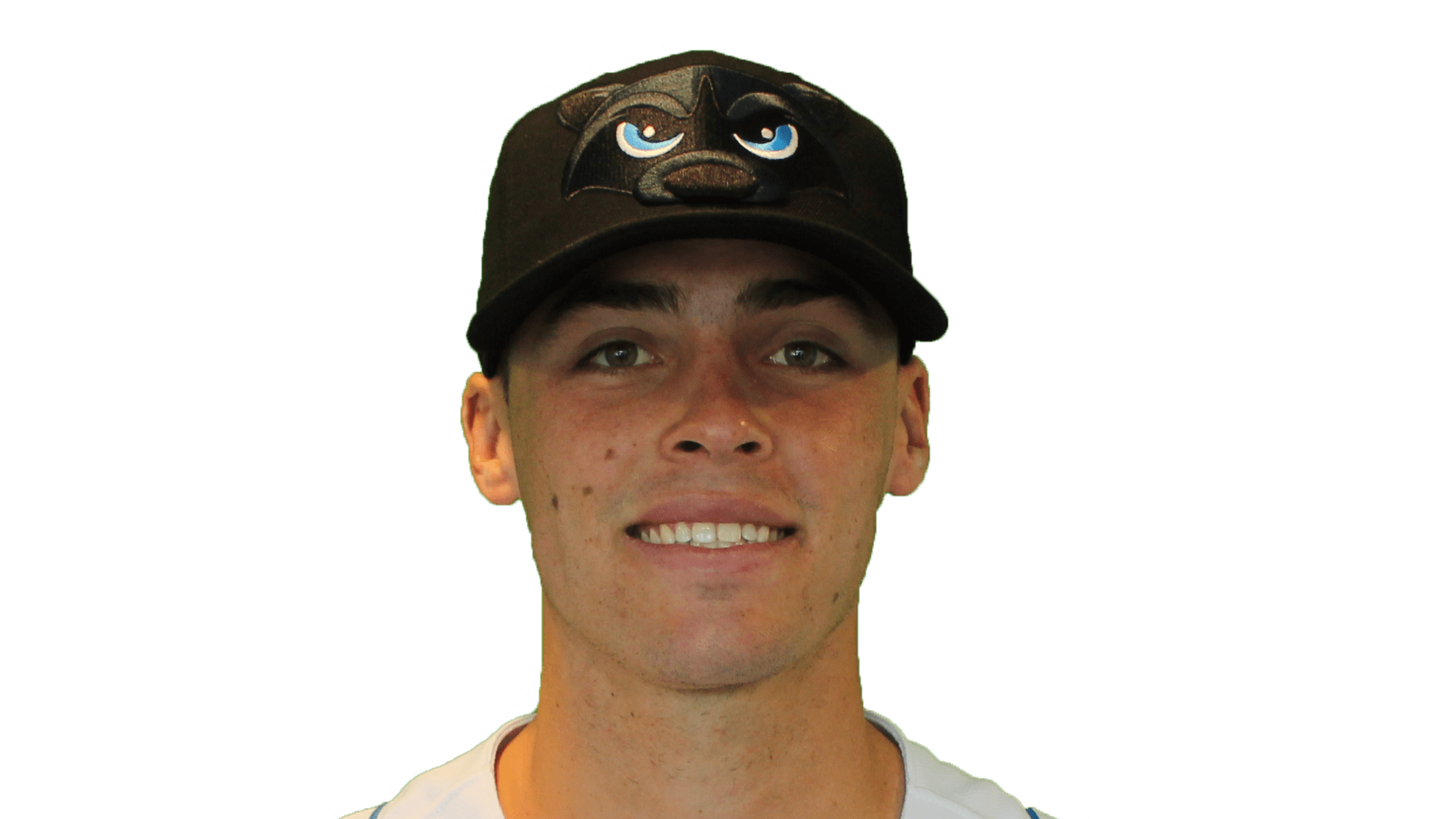 WAPPINGERS FALLS, NY- After losing two one-run games earlier this week at Brooklyn, the Hudson Valley Renegades were looking for some good vibes and a break upon returning home. They got both as they swept a doubleheader Thursday evening from the Tri-City ValleyCats at Dutchess Stadium. Hudson Valley easily took
WAPPINGERS FALLS, NY- After losing two one-run games earlier this week at Brooklyn, the Hudson Valley Renegades were looking for some good vibes and a break upon returning home. They got both as they swept a doubleheader Thursday evening from the Tri-City ValleyCats at Dutchess Stadium. Hudson Valley easily took game one 9-3, before winning a nail-biter in the nightcap 2-1 in front of 3,796 fans.

The Renegades used a five-run first inning to take control of game one. Two singles and a walk loaded the bases with one away when catcher Jonathan Embry grounded a two-run single to right. Leftfielder Pedro Diaz followed with a double to center to score another run while Embry raced for third. Designated hitter Jordyn Muffley stood in next and hit a routine grounder to short that was booted by Duery Carrasco and allowed Embry to score. With Diaz still at second and Muffley at first, shortstop Ben Troike hit what appeared a sure double-play grounder to Carrasco. The shortstop stepped on second to retire Muffley, then threw wildly to first as the ball landed in the Hudson Valley dugout for an error. The errant throw allowed Diaz to score and give the Renegades a 5-0 lead.

Tri-City got two back in the second. Catcher Korey Lee led off with a single, then third baseman Joe Perez tattooed a two-run homer over the leftfield wall for his sixth dinger of the season.

Hudson Valley, though, would take command of the game with three more runs in the bottom-half. Second baseman Nick Sogard started the inning with a walk. Two batters later, rightfielder Hill Alexander roped a RBI double to right-center to make the score 6-2. First baseman Jacson McGowan came up next and drilled a two-run homerun down the leftfield line that just stayed fair. It was his second homer of the season and upped the lead to 82.

The Renegades would tack on a run in the sixth as Jonathan Embry started the frame with a single, then came around the bases on three wild pitches. Tri-City scored their final run in the sixth. Centerfielder Juan Ramirez led-off by reaching on a fielding error by McGowan. He advanced to third on a double by second baseman Luis Santana, then scored on an RBI groundout from Lee to make the final 9-3.

The Renegades collected nine hits, including three singles from Embry who also scored twice and drove in two. Alexander chipped in by going 2-4 with a double, RBI and two runs scored. The ValleyCats had five hits in game one.

Starter Edisson Gonzalez settled down after the homer by Perez and retired 12 of the next 13 hitters he faced. He allowed two runs over six innings, and struck out eight on five hits to move to 4-2 on the season. The loss went to ValleyCats starting pitcher Parker Mushinski who allowed five runs on four hits in only 0.2 innings of work.

Game two was all about pitching from both sides. The ValleyCats got their only run in the first as third baseman Yeuris Ramirez started the game with a single to left. After a balk moved him to second and a wild pitch advanced him to third, Ramirez scored on a sac-fly to left by first baseman C.J. Stubbs to give Tri-City a 1-0 lead.

Hudson Valley got the run back in the second without the benefit of a hit. McGowan led things off with a walk before moving to second on a wild pitch. After a groundout advanced him to third, McGowan scored on passed ball from Tri-City catcher Nate Perry to tie the game.

The home team then took the lead in the third thanks to a huge mistake by the ValleyCats. With one out leftfielder Garrett Hiott laid down a bunt single to third. Another wild pitch would move him to second before shortstop Ben Troike flew out to center. On the play, Hiott bluffed going to third on a tag play. ValleyCats centerfielder Preston Pavlica threw a missile to third that was well wide of the bag. Ramirez tried to stop the throw, but it got by him into the seats for a two-base throwing error that allowed Hiott to score from second and give the Renegades a 2-1 lead.

Hudson Valley would, but just barely, as the Tri-City tried to mount a rally in the seventh. With one out and pinch runner Matthew Barefoot at first, second baseman Bryan Arias lined a double to right center. Centerfielder K.V. Edwards slid to knock the ball down as Barefoot raced around the bases. Edwards made a strong throw to Troike, who then relayed the ball home to catcher Luis Trevino to put the tag on Barefoot to end the game with the out at home.

There were only seven hits in game two with Tri-City picking up four of them. The win went to Hudson Valley reliever Nathan Wiles (3-0) who tossed three shutout innings and struck out three while surrendering a hit. The tough-luck loser for the ValleyCats was starter Christian Mejias (1-3) who allowed two runs, one earned on three hits over five frames with three punchouts. Closer Shay Smiddy struggled but pitched a scoreless seventh on two hits to garner his second save of the season.

The Renegades and ValleyCats will face off in game three of their four-game series with a 7:05 start tomorrow. Righty Evan McKendry (2-1, 1.40 ERA) will got for the Renegades against fellow righty Kyle Serrano (0-2, 6.23 ERA). There will be fireworks following the game. Tickets are on sale and can be purchased online at hvrenegades.com, at the Dutchess Stadium ticket window, or by calling the ticket office at (845) 838-0094.