Single-Game Tickets On-Sale March 31st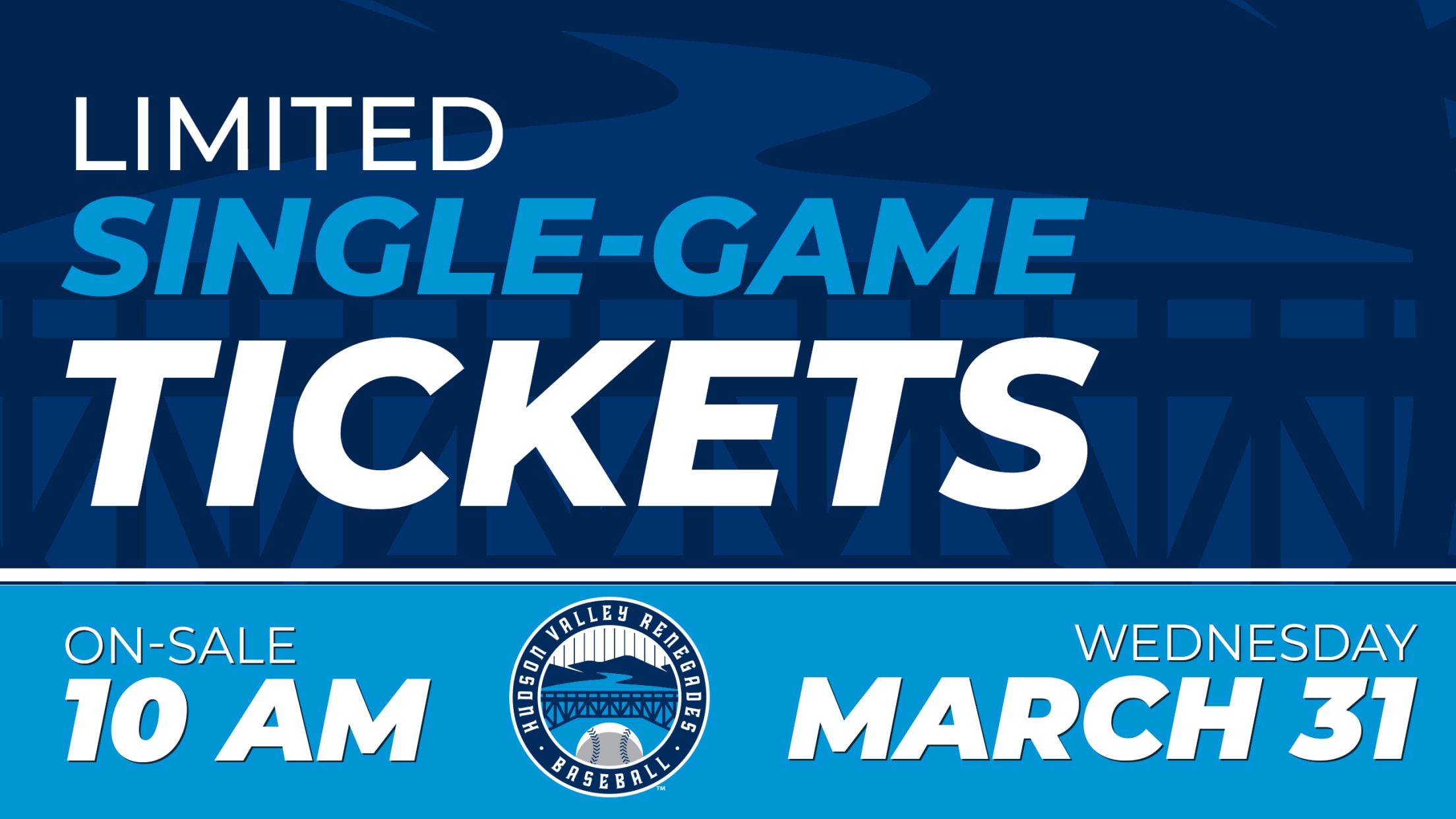 RENEGADES TO RELEASE LIMITED NUMBER OF SINGLE GAME TICKETS FOR SALE ON MARCH 31 Wappingers Falls, NY (March 28, 2021) – When the Renegades ended the 2019 season, no one expected it would be a year and a half before another professional baseball game was played at Dutchess Stadium. The
Renegades Introduce 2021 Field Staff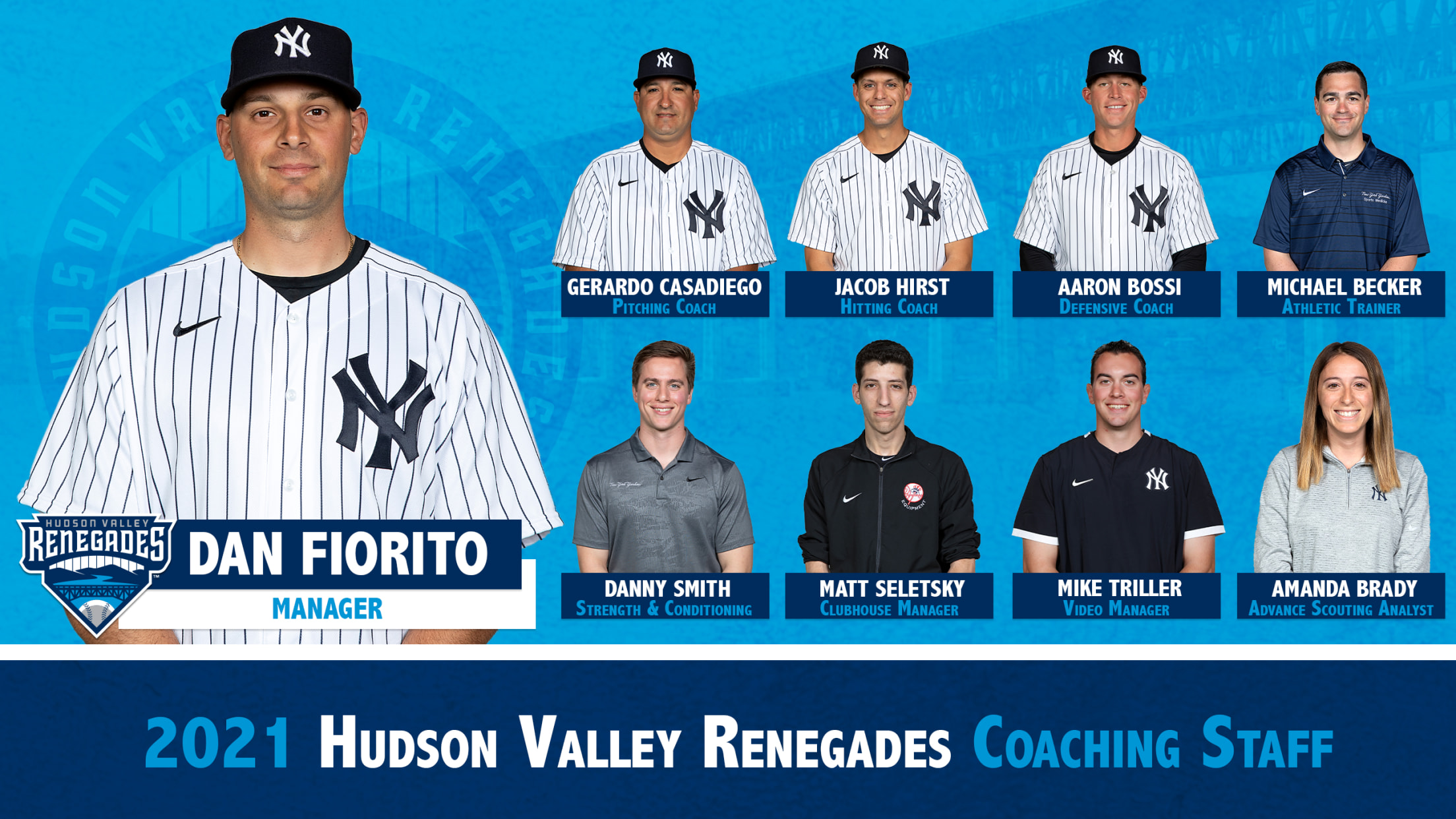 RENEGADES INTRODUCE 2021 FIELD STAFF New York native Dan Fiorito named Manager WAPPINGERS FALLS, NY – The Hudson Valley Renegades, High Class-A affiliate of the New York Yankees are pleased to announce their 2021 Minor League field staff, as assigned by the Yankees earlier today. Yonkers, New York born Dan
2021 Schedule Release: The Hudson Valley Renegades Are Back!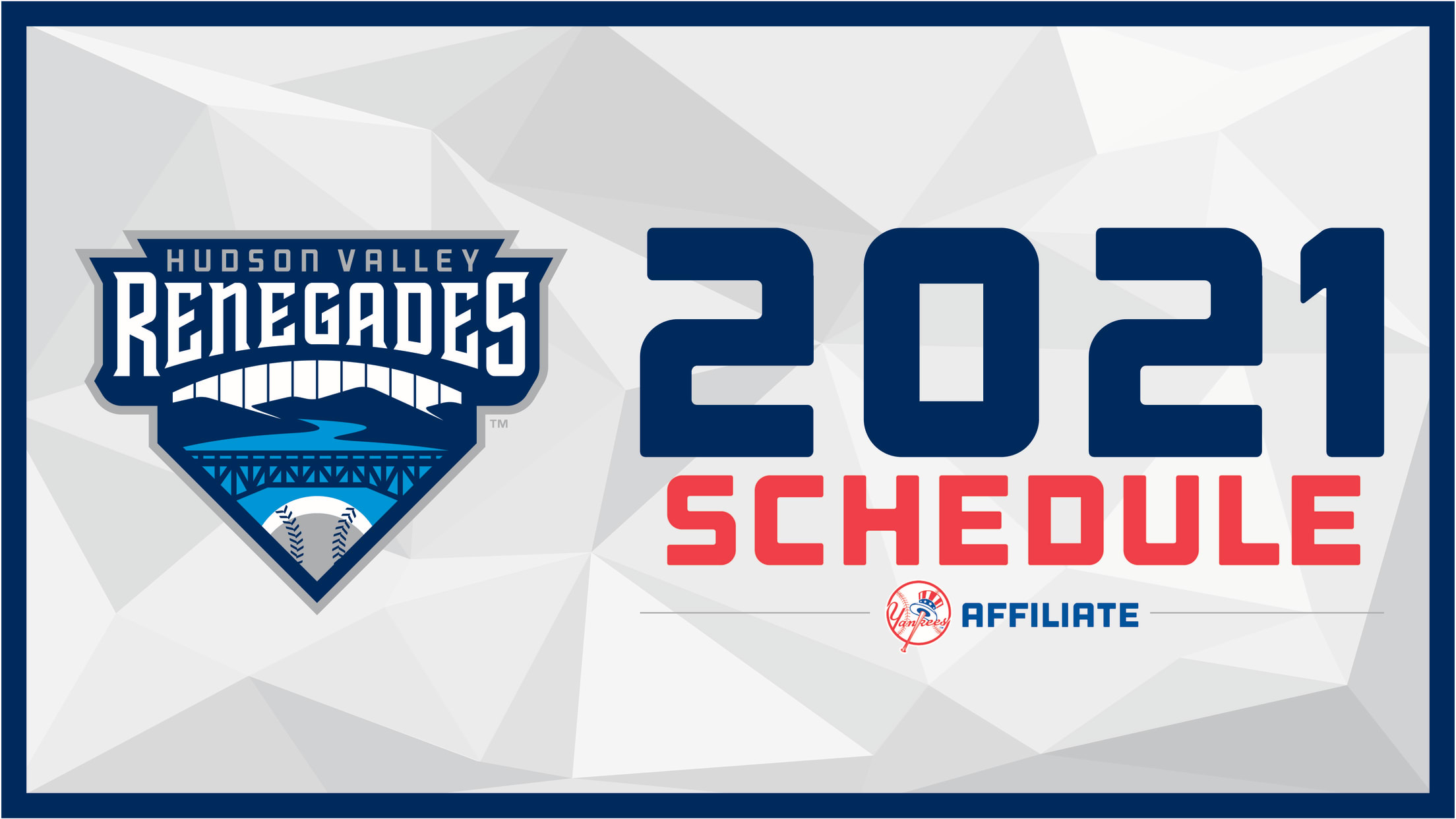 Following a year spent in quarantine the Renegades return to the diamond, for the first time as a New York Yankees affiliate, on May 4th. Starting today and while supplies last, fans can purchase a Renegades 30-ticket flex pack to reserve their place at the Dutch. Wappingers Falls, NY –
Renegades Earn Their (Pin)Stripes
Hudson Valley Renegades invited to become High-A affiliate of the New York Yankees Wappingers Falls, NY (December 9, 2020) - The 27-time World Series Champions are coming to town, as the most storied franchise in professional sports has invited the Renegades to become an affiliate beginning with the 2021 season.
2020 Bobblection: Trump Takes on Biden in the Quadrennial Bobblection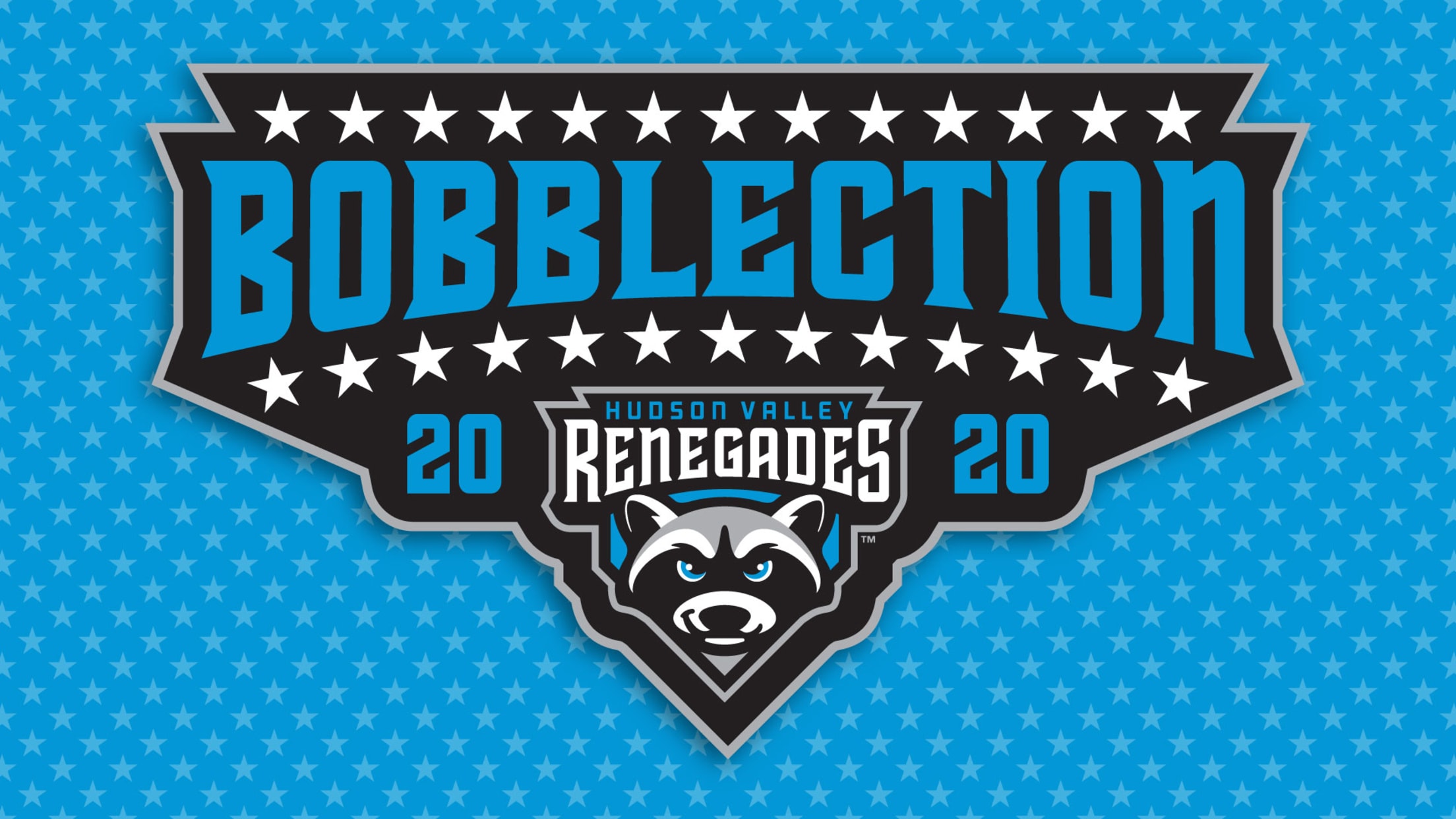 Fishkill, NY (2020) – Rain, sleet, snow, hurricanes, delayed or non-played minor league baseball seasons, murder hornets and now COVID-19 are all formidable deterrents to keep people from leaving their homes, but nothing is going to prevent the 2020 Bobblection™ from taking place. The people will still have their say
Bottom of the 9th Baseball Tournament
The Renegades plan to host a baseball tournament to give senior athletes one last swing.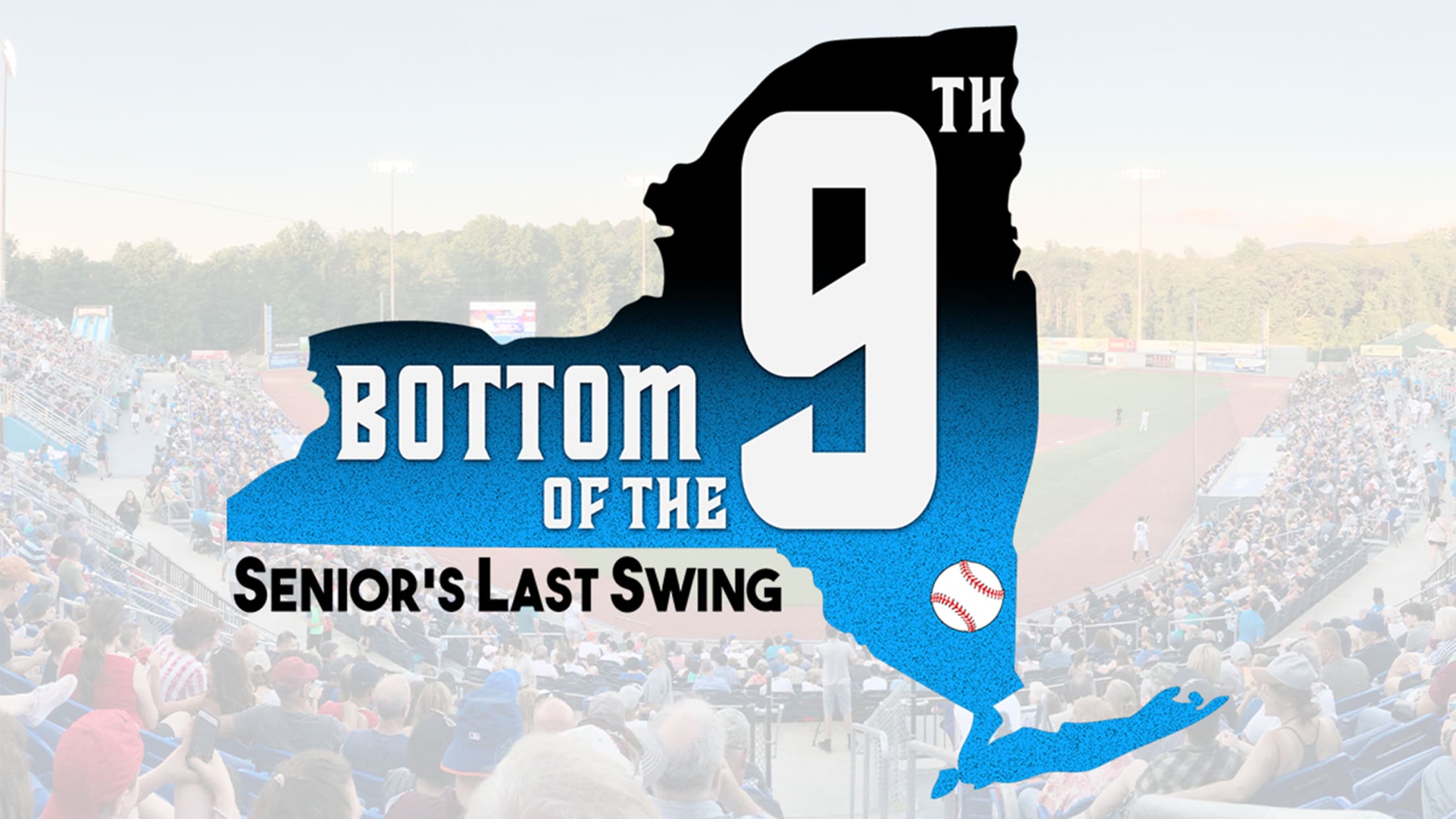 WAPPINGERS FALLS, NY – While senior baseball players in New Jersey dance, senior baseball players in New York will swing, as the Renegades plan to host an amateur baseball tournament focused on giving graduating high school seniors and their teammates a chance to take the field together one last time.
2020 Minor League Baseball Season Shelved
New York-Penn League will not hold contests in 2020, though Renegades expect Dutchess Stadium to host multiple events in its absence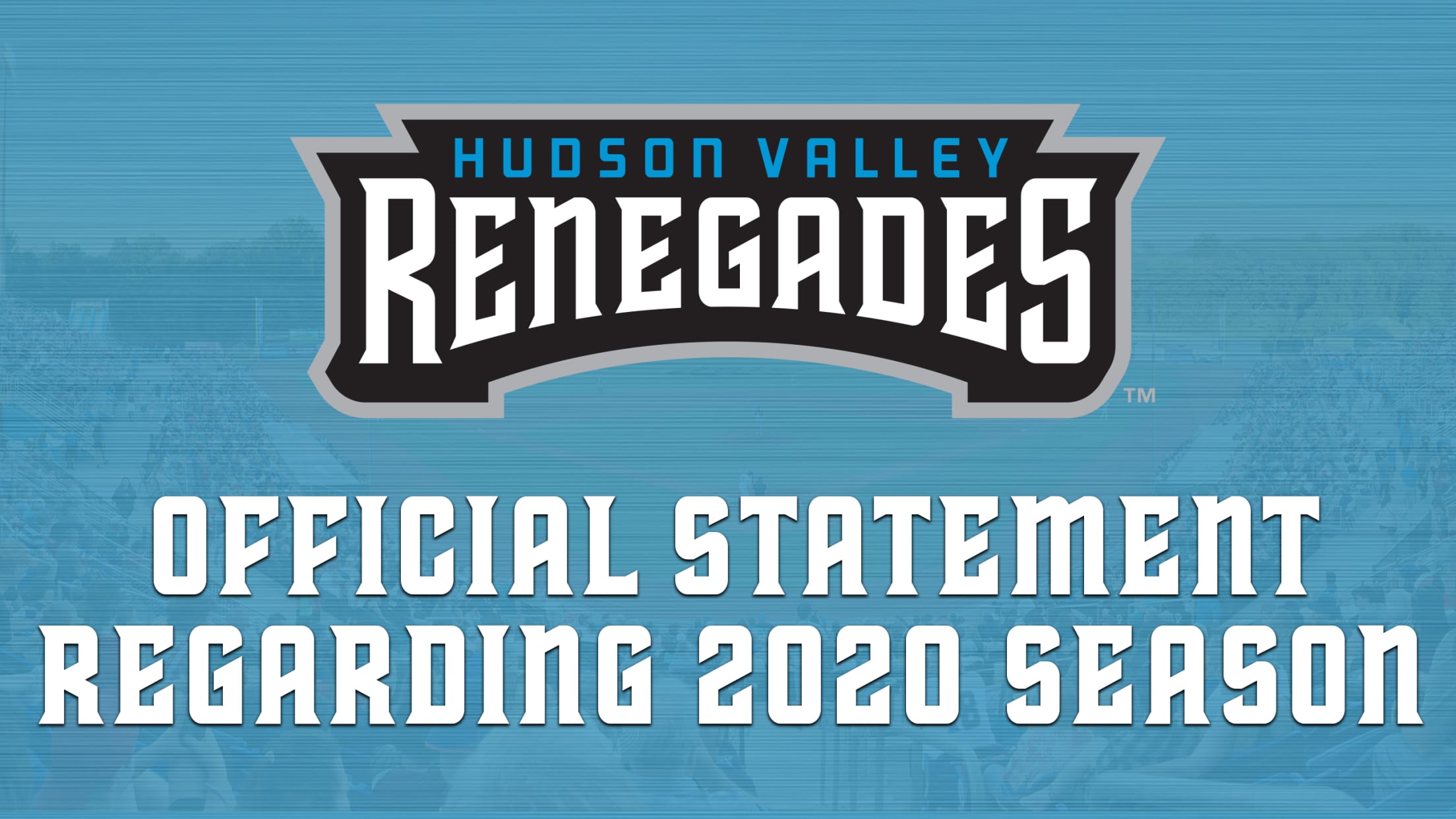 WAPPINGERS FALLS, NY – On Tuesday, June 30th, Major League Baseball informed the Minor Leagues that the 2020 season will not take place. This includes the 2020 Hudson Valley Renegades' campaign, which would have featured 38 scheduled home games at Dutchess Stadium. "These are unprecedented times for our country and
Renegades Implement #GadesGivingBack Initiative to Help Local Non-Profits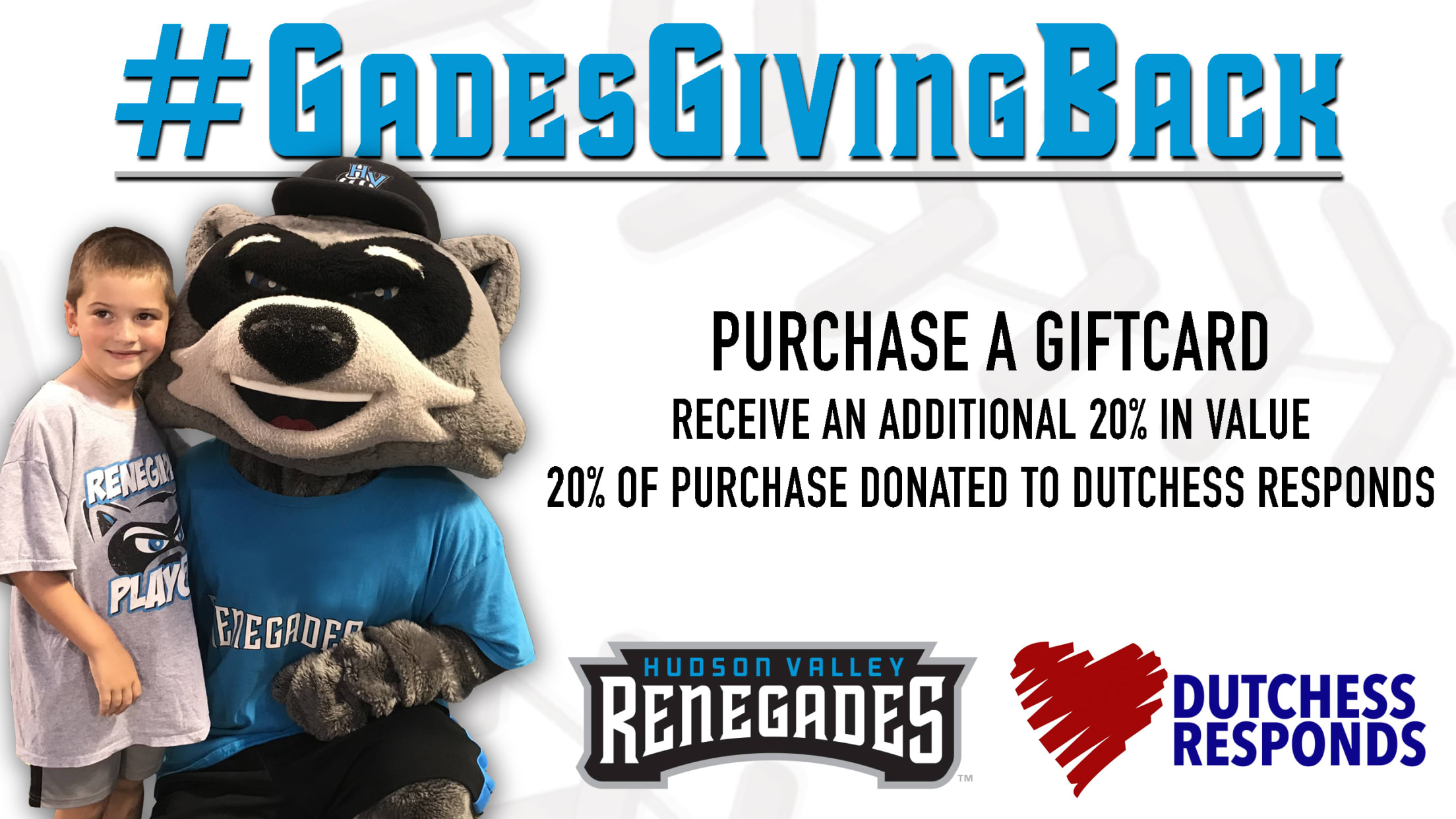 Renegades focus on community-based sales, to assist the Hudson Valley during COVID-19 pandemic.
Renegades Announce New Field Staff for 2020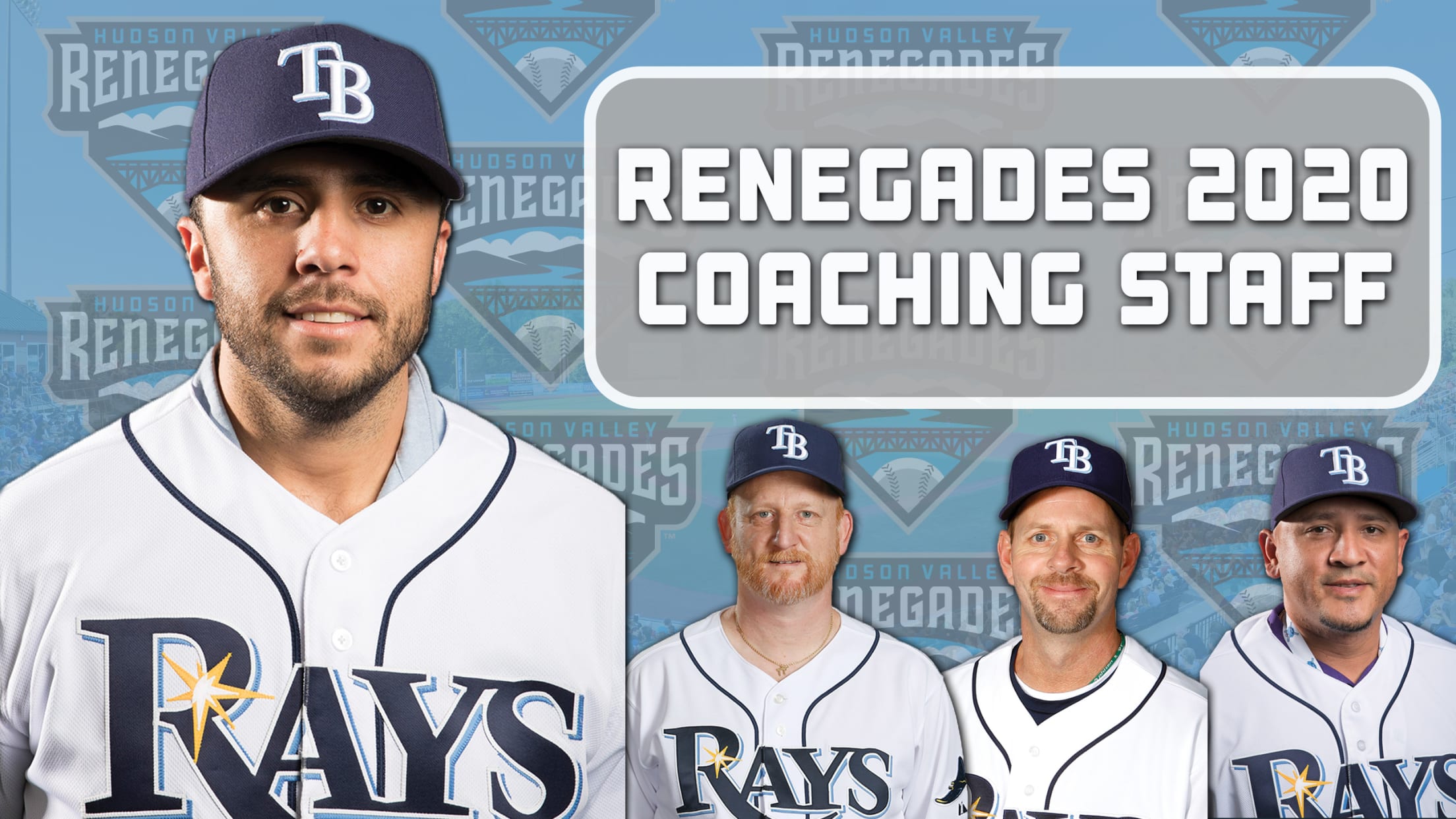 Rafael Valenzuela leads a group of fresh faces to the Hudson Valley.
Rascal Willing to Step in to Fill Royal Family Void
Renegades mascot, Rascal announced his plans to move to the United Kingdom to join the Royal Family.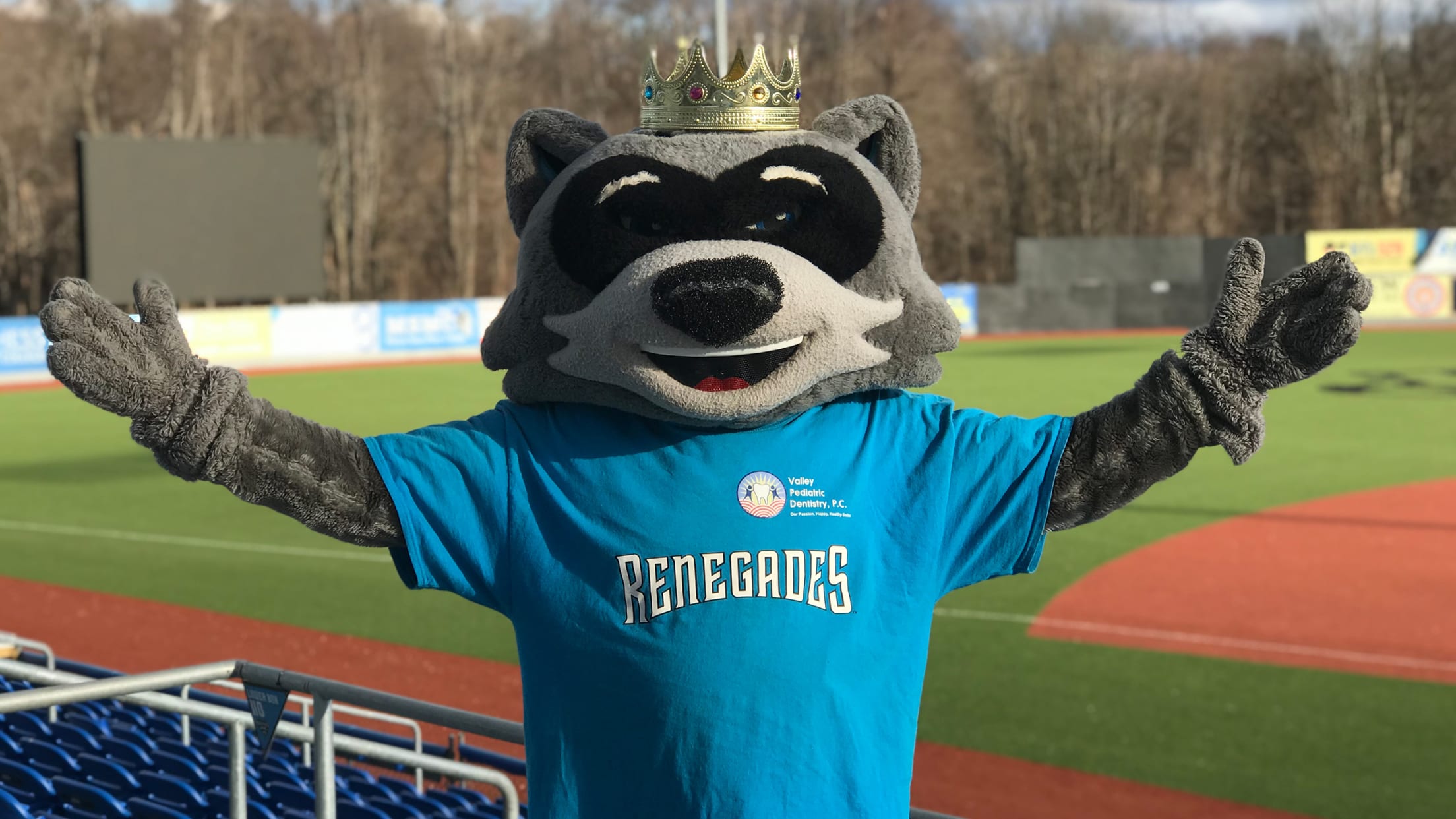 WAPPINGERS FALLS, NY - The Hudson Valley Renegades, Short Season Class-A affiliate of the Tampa Bay Rays, announce in response to the news released in a personal message from The Duke and Duchess of Sussex that Prince Harry and Meghan Markle are stepping away from the Royal Family.
Renegades Win Prestigious Bob Freitas Award from Baseball America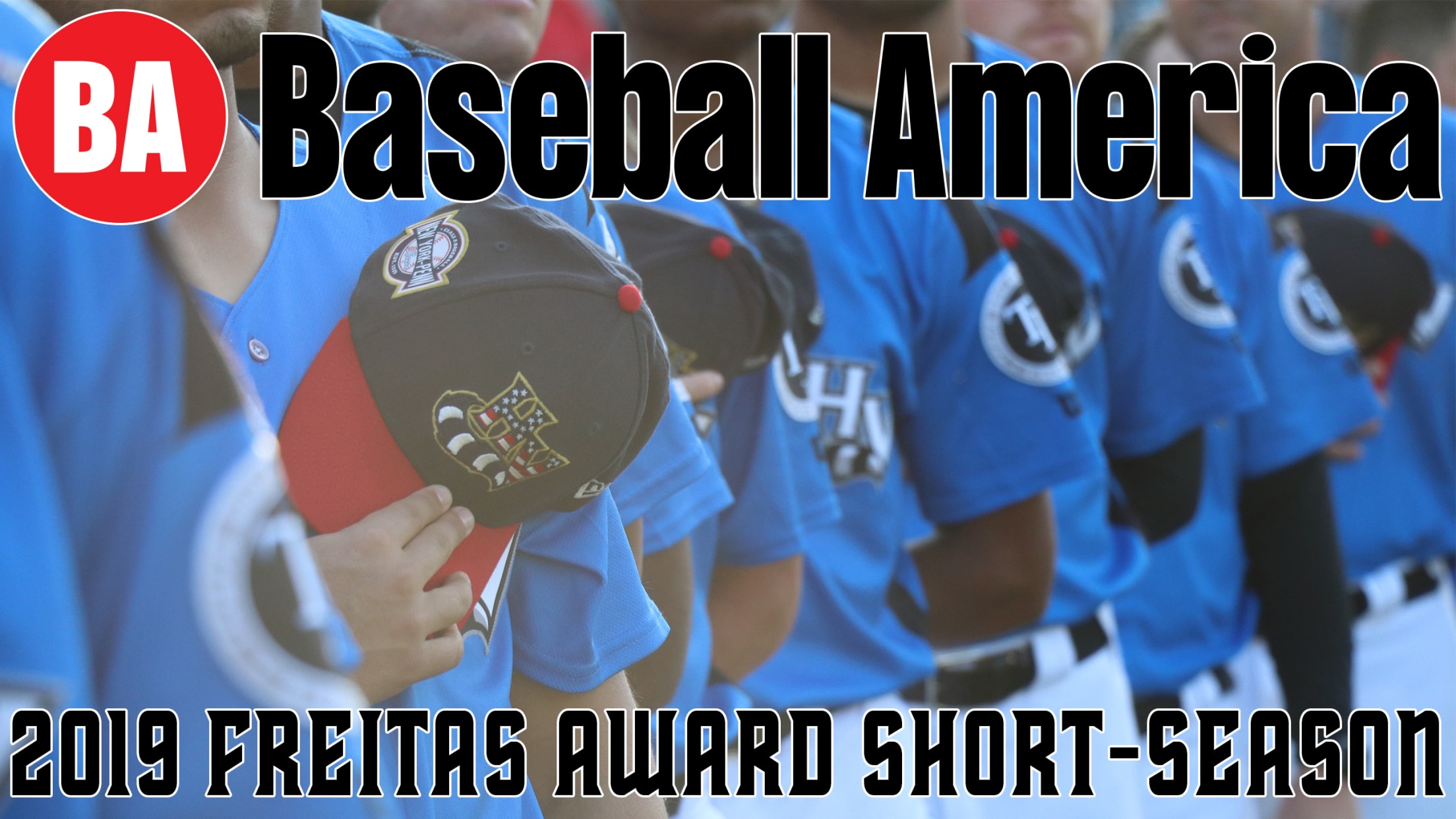 Hudson Valley named the best Class-A Short Season organization for the second time in franchise history.
Renegades Reveal Fenomenos Enmascarados as part of Copa de la Diversión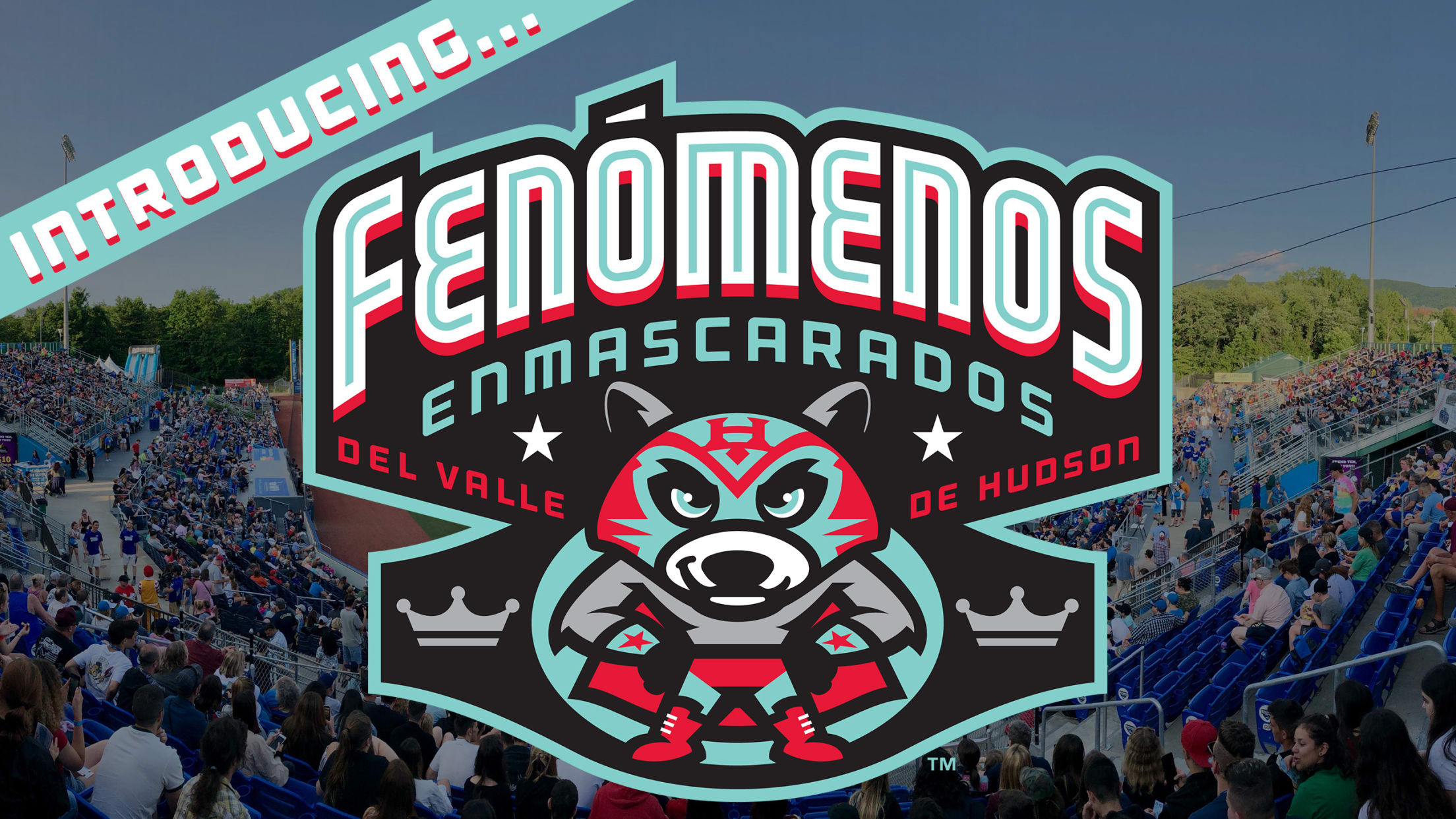 The 'Masked Phenoms' will ascend on Dutchess Stadium in the Summer of 2020.
Renegades revelan los Fenomenos Enmascarados en Parte de la Copa de la Diversión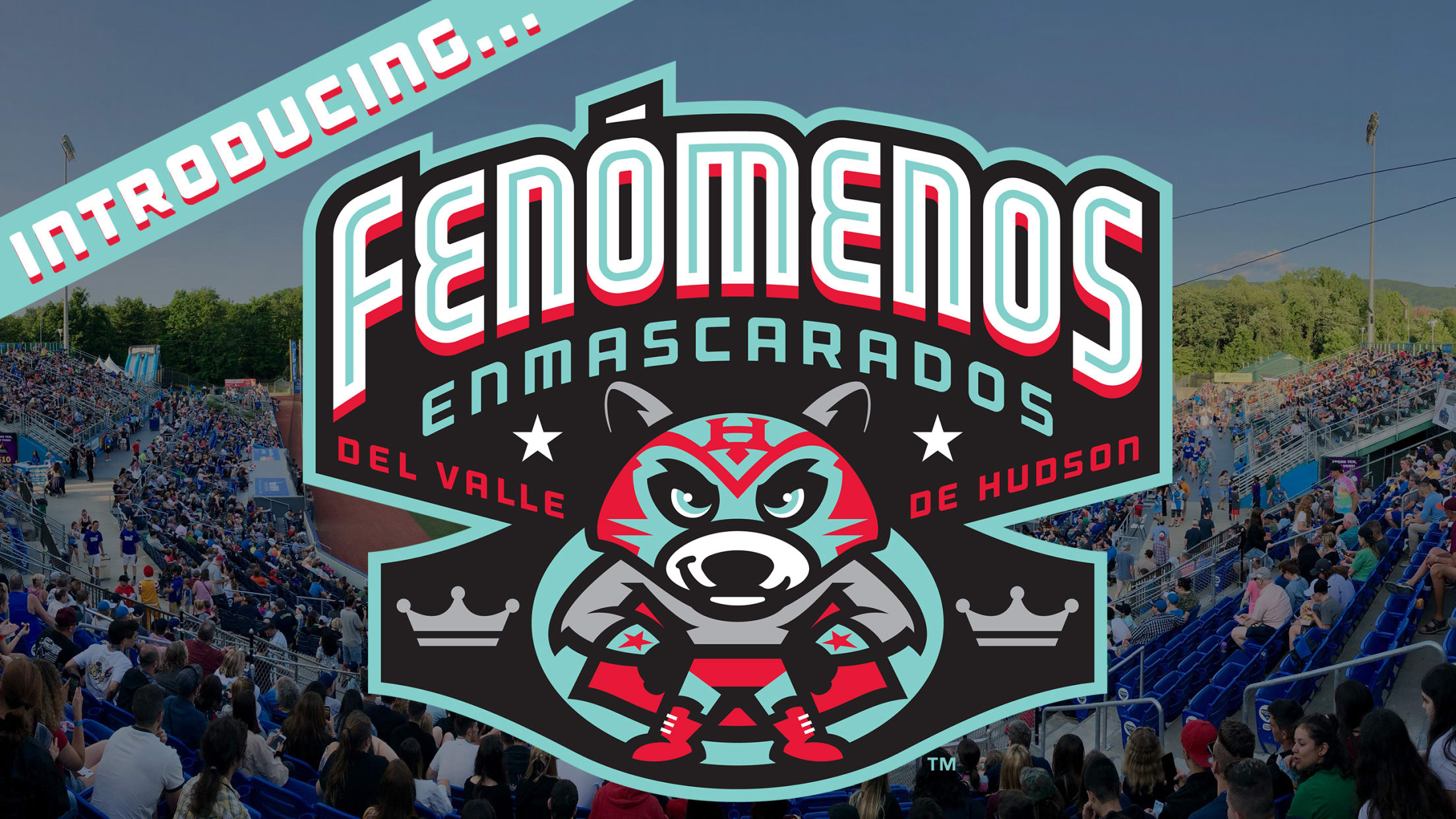 Los 'Fenómenos Enmascarados' ascenderar en Dutchess Stadium el verano de 2020.
Renegades Welcome New Broadcaster for 2020 Season
WAPPINGERS FALLS, NY - The Hudson Valley Renegades short season Class-A affiliate of the Tampa Bay Rays are pleased to announce that Rob Adams has accepted the position of play by play Broadcaster for the 2020 season.
Gone With the Wind
Blustery Ball Ends Gades Season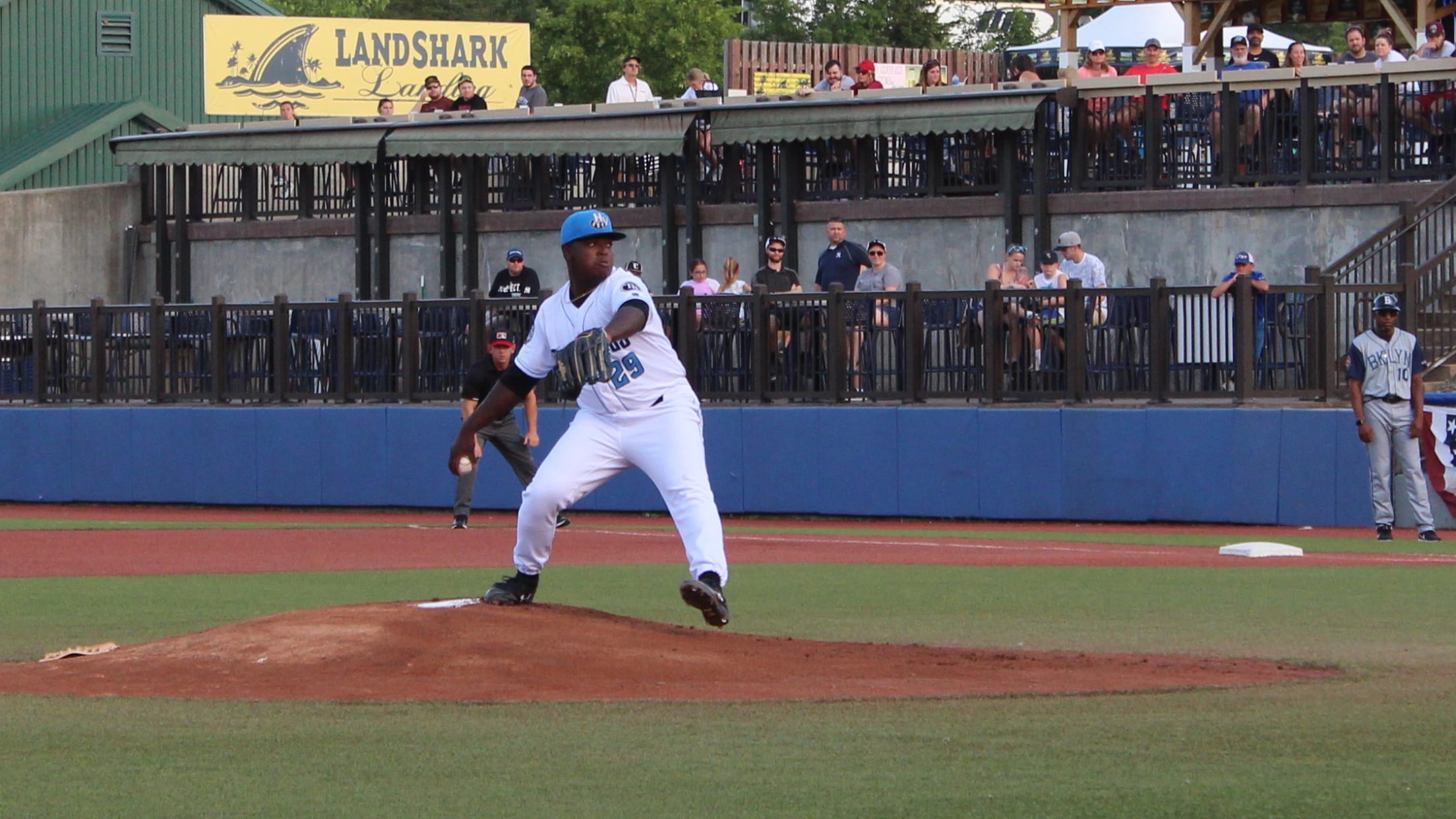 BROOKLYN, NY-A walkoff, wind-blown RBI double by Cyclones rightfielder Ranfy Adon proved to be the difference as Brooklyn defeated the Hudson Valley Renegades 4-3 in game three of the New York-Penn League Semifinal Series Friday evening from MCU Park. With the victory, the Cyclones win the series 2-1 and end
A Dinger By A Ringer
Lowrie Goes Deep as Gades Fall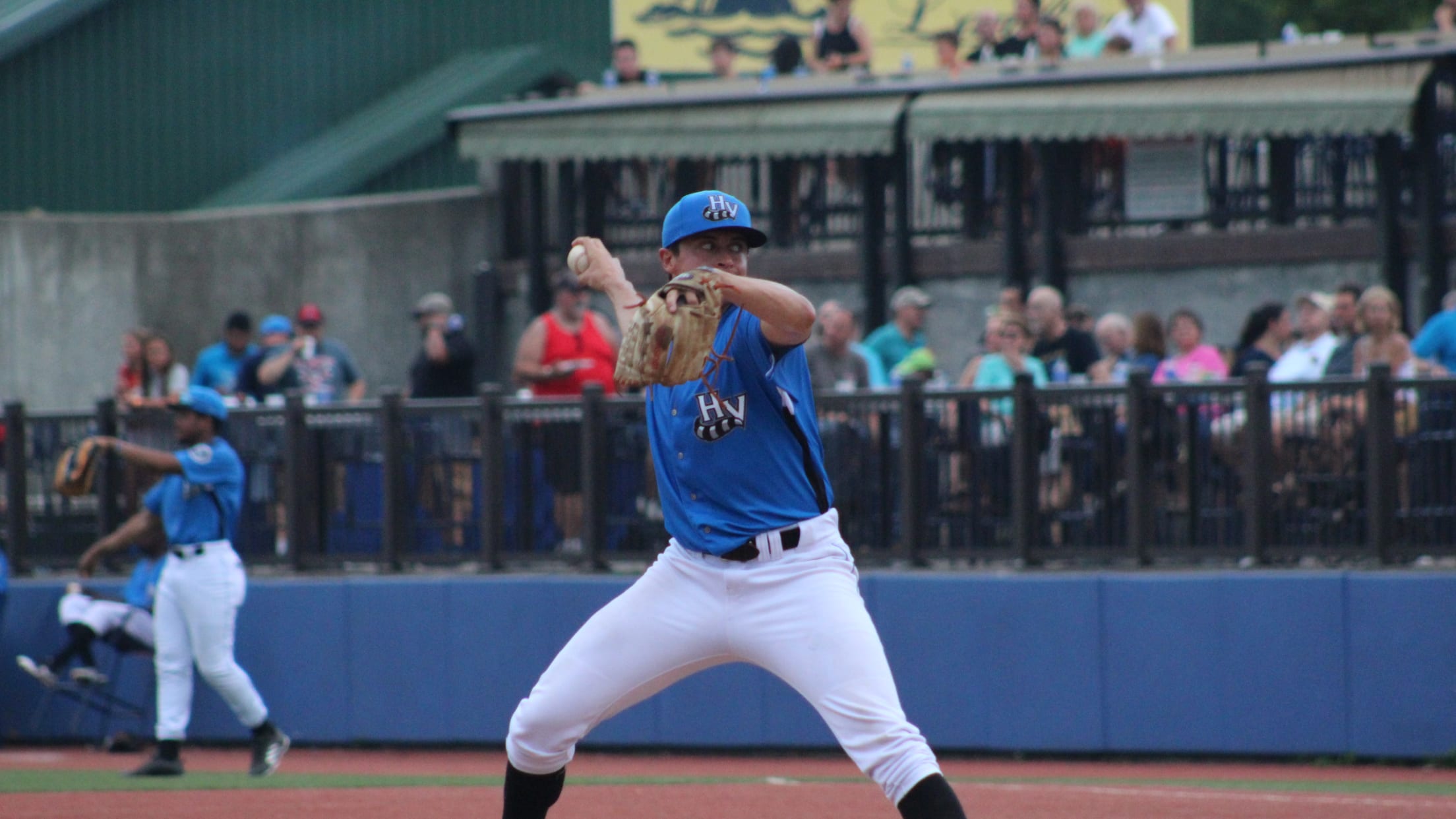 BROOKLYN, NY-Major League rehabber Jed Lowrie belted a solo homer, and four Cyclones pitchers held the Renegades to one hit as Brooklyn defeated Hudson Valley 1-0 to knot the best-of-three-series at one game apiece.   The game featured a couple of scoring chances early on for each team. In the first
One Up
Renegades Take Game One Over Cyclones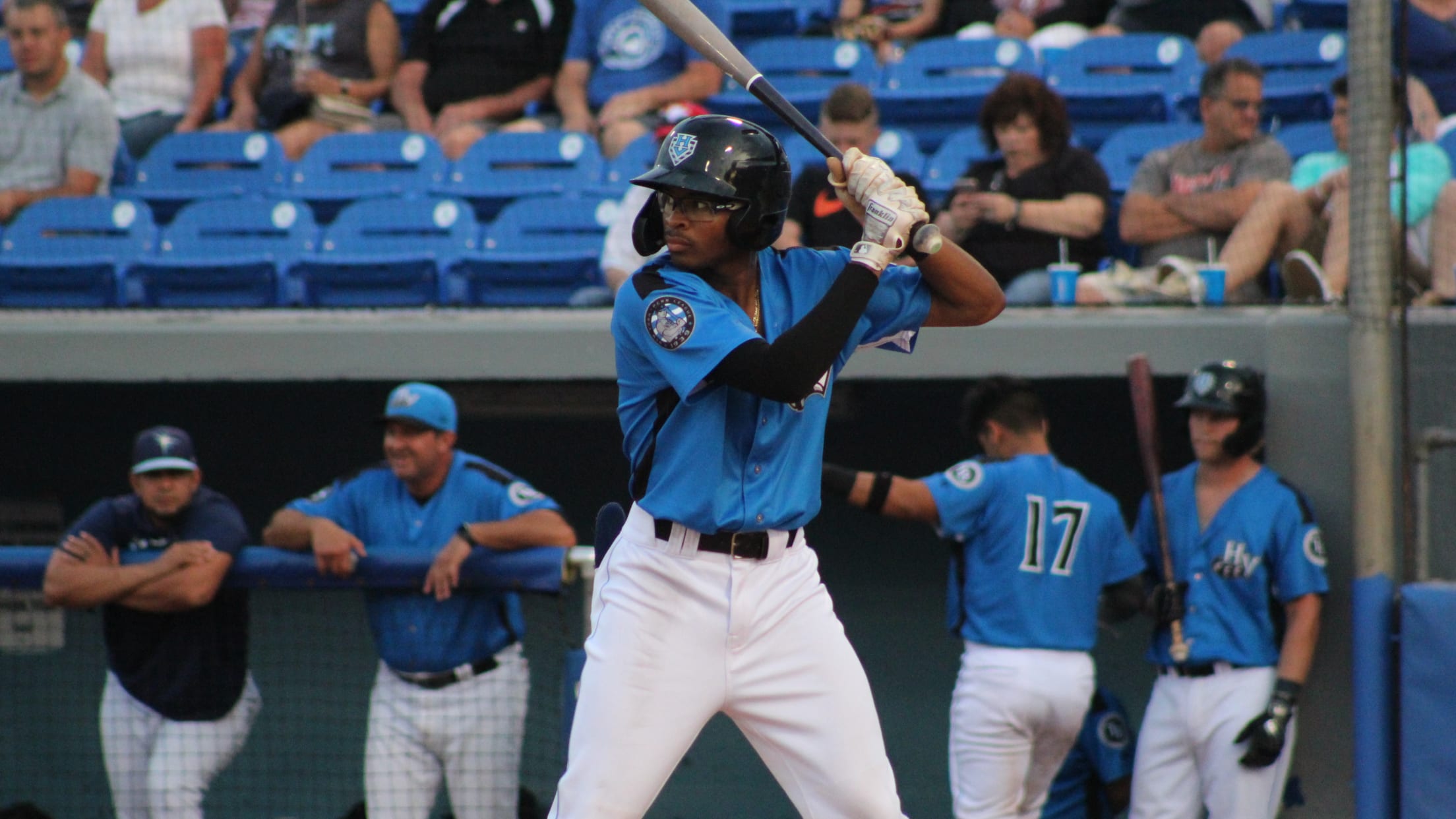 WAPPINGERS FALLS, NY-The Hudson Valley Renegades used seven strong innings from starting pitcher Jayden Murray, and two homers from their leaders as they defeated the Brooklyn Cyclones 5-4 Wednesday night in game one of the New York-Penn League Semifinal Series in front of 2,225 fans. The victory gave Hudson Valley
One and Done
Renegades Drop Finale to Ironbirds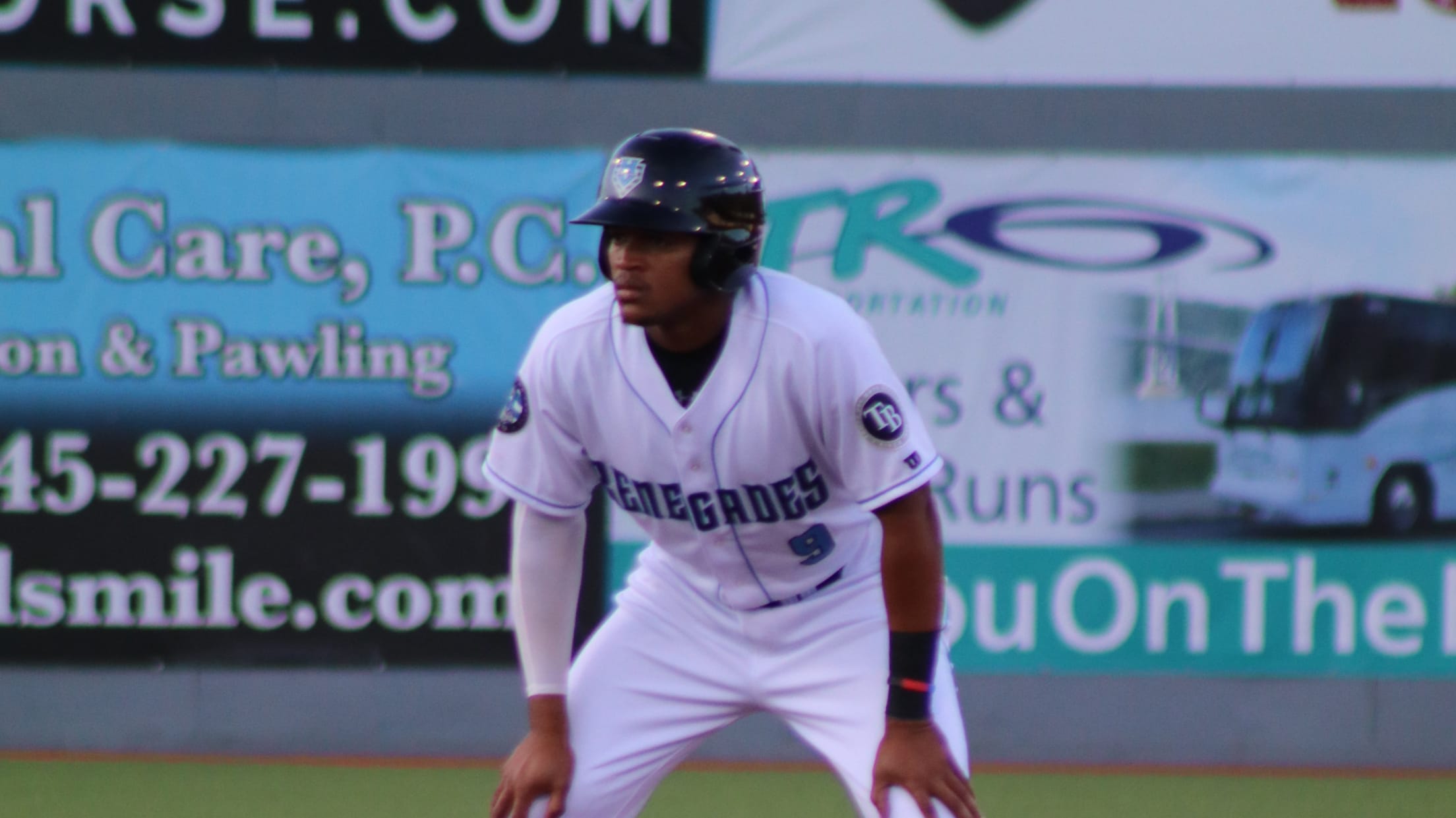 WAPPINGERS FALLS, NY-The Hudson Valley Renegades squandered a golden opportunity to clinch the McNamara Division title and best overall record in the New York-Penn League on the field, as they fell to the Aberdeen Ironbirds 1-0 Monday afternoon at Dutchess Stadium in front of 3,627 fans.  The game started as a
Playoff-Bound
Renegades Head to Postseason for Fourth Consecutive Year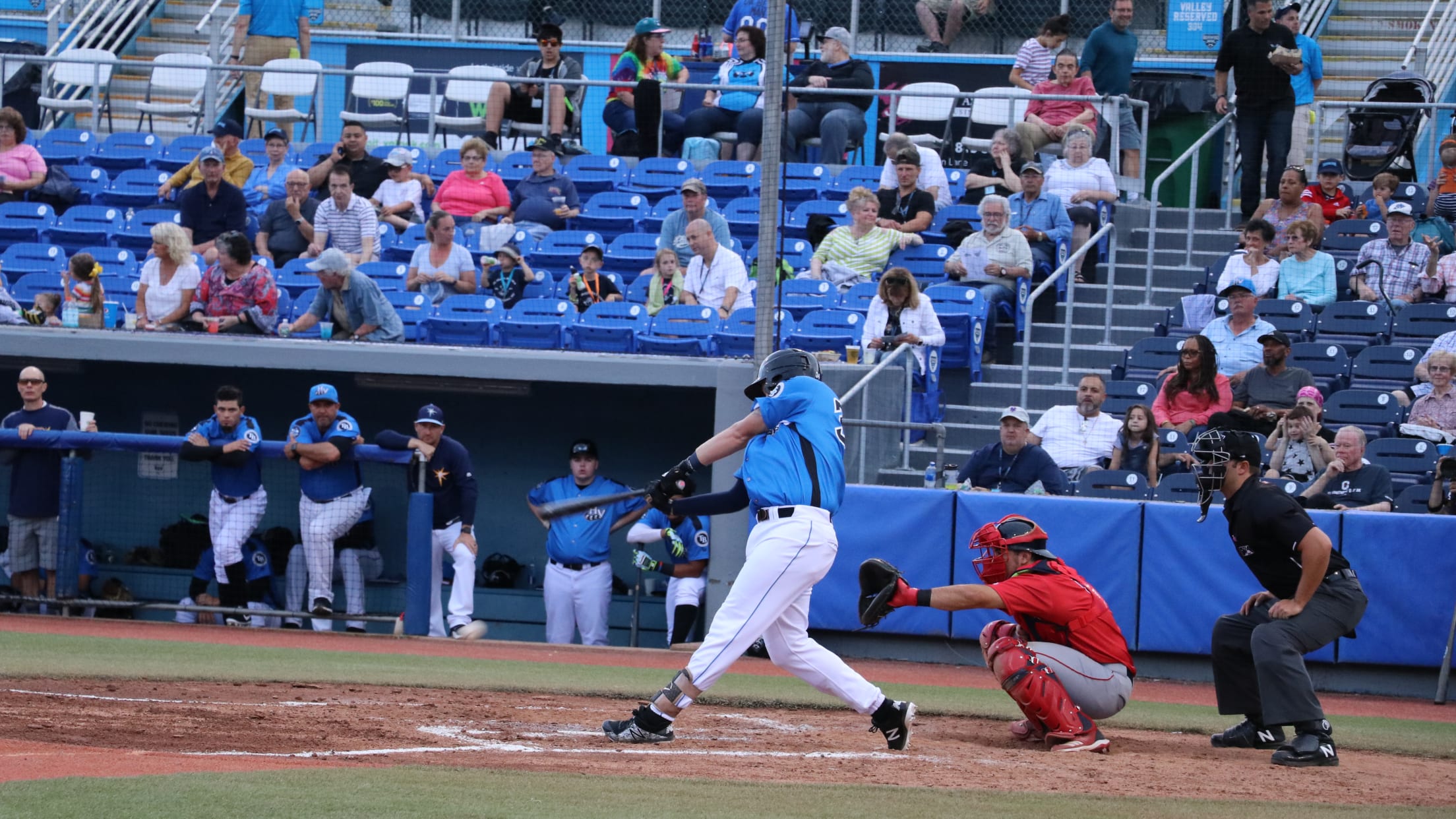 WAPPINGERS FALLS, NY- Hudson Valley first baseman Jacson McGowan lifted a one-out sacrifice fly to left to propel the Renegades to a 3-2, 10-inning win over the Aberdeen Ironbirds Sunday evening at Dutchess Stadium in front of 4,335 fans. The victory clinches at least a wild card berth for the
Top End Tough
Jones, Sogard Lead Gades Over Birds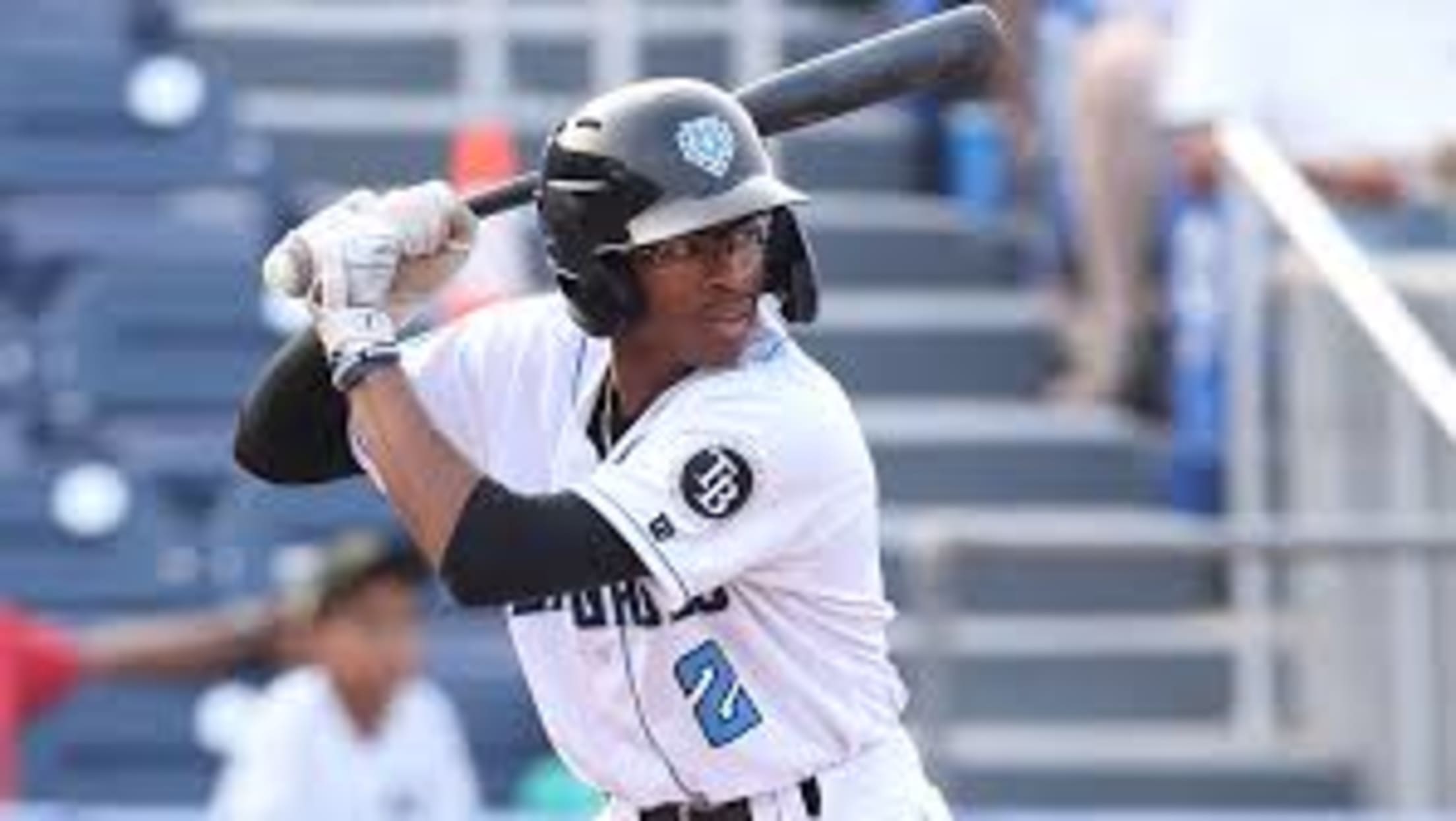 WAPPINGERS FALLS, NY- Centerfielder Greg Jones and third baseman Nick Sogard combined to go 8-9 with seven singles, three RBI and four runs scored as the Hudson Valley Renegades cruised to a 9-1 victory in front of 5,265 fans at Dutchess Stadium Saturday evening. Jones, individually, went 5-5 for the
What Can Brown Do For You
Yanks Starter Blanks Gades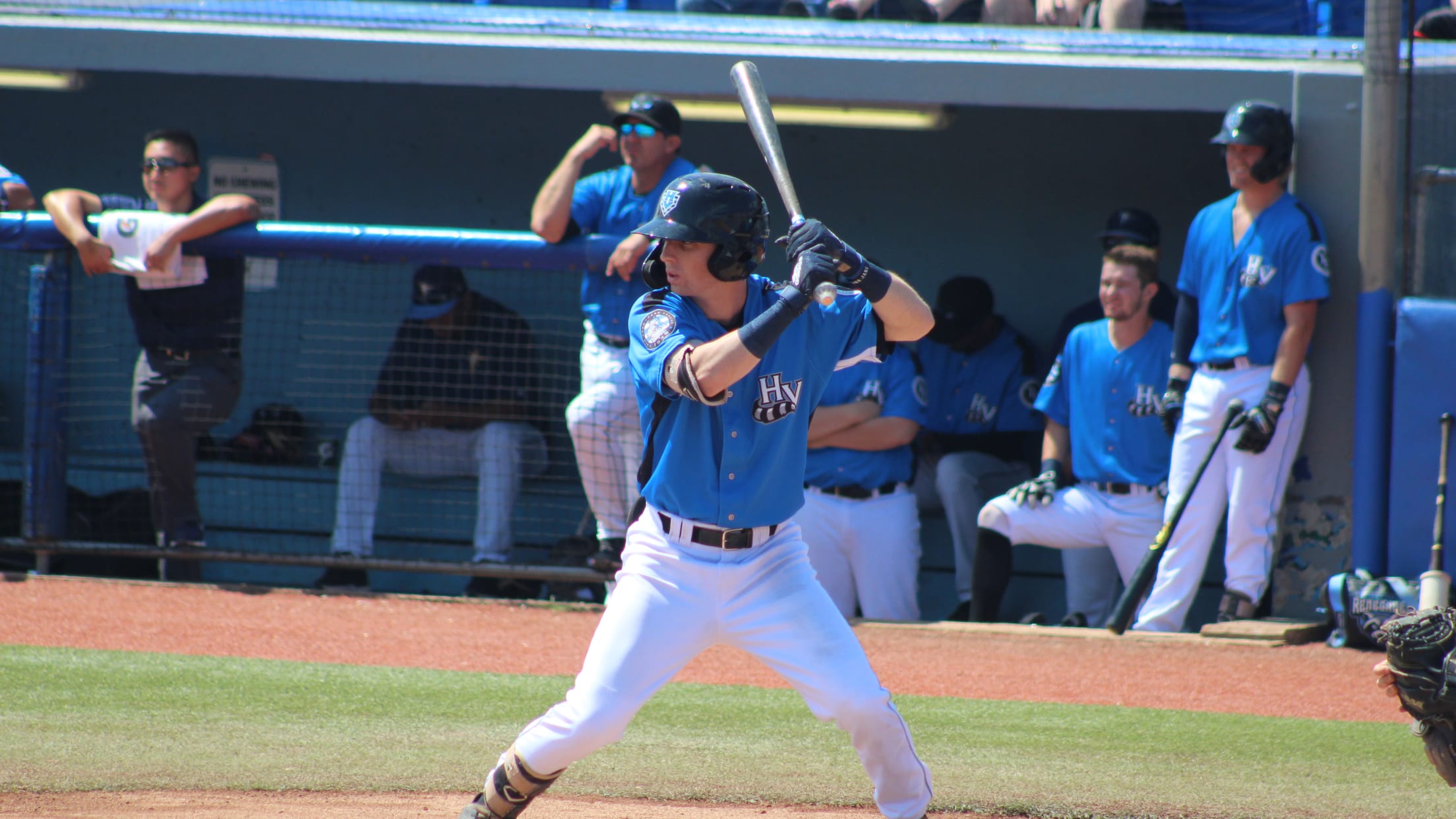 STATEN ISLAND, NY-Even though he did not figure into the decision, Staten Island starting pitcher Blakely Brown was masterful Friday evening as he struck out eight Hudson Valley batters on three hits over seven shutout innings in a 2-0 Yankees win over the Renegades at Richmond County Bank Ballpark. It
Sogard Socks Yanks
Renegades Gather Huge Win; Stand Alone in First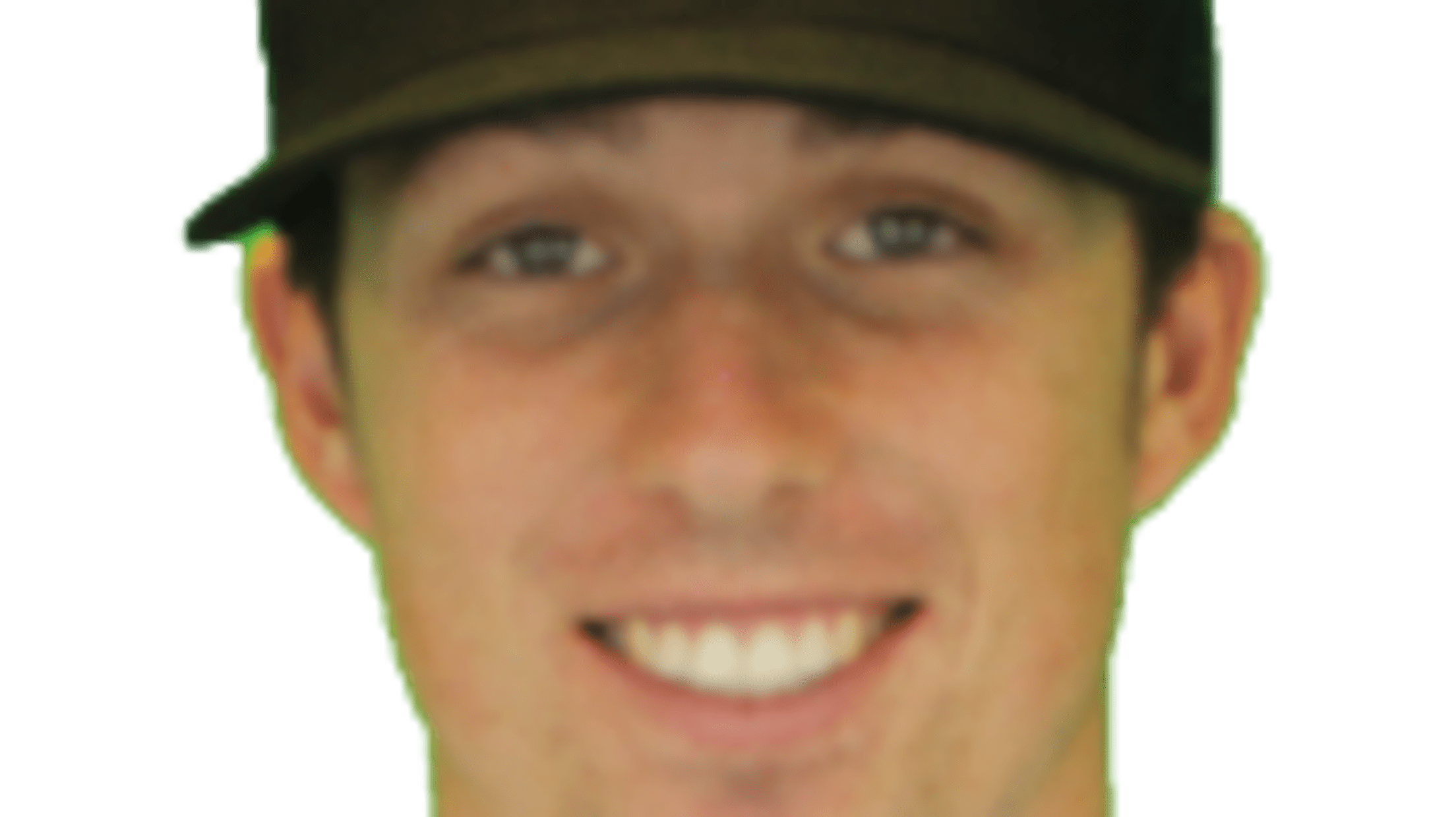 STATEN ISLAND, NY-Hudson Valley Renegades second baseman Nick Sogard went 3-4 with two runs and two RBI as the top four batters in the lineup went a combined 9-19 with three RBI in the Renegades' 6-5 win over the Staten Island Yankees Thursday evening from Richmond County Bank Ballpark. The
Brutal…Just Brutal
Gades Blow Several Chances; Lose to Yanks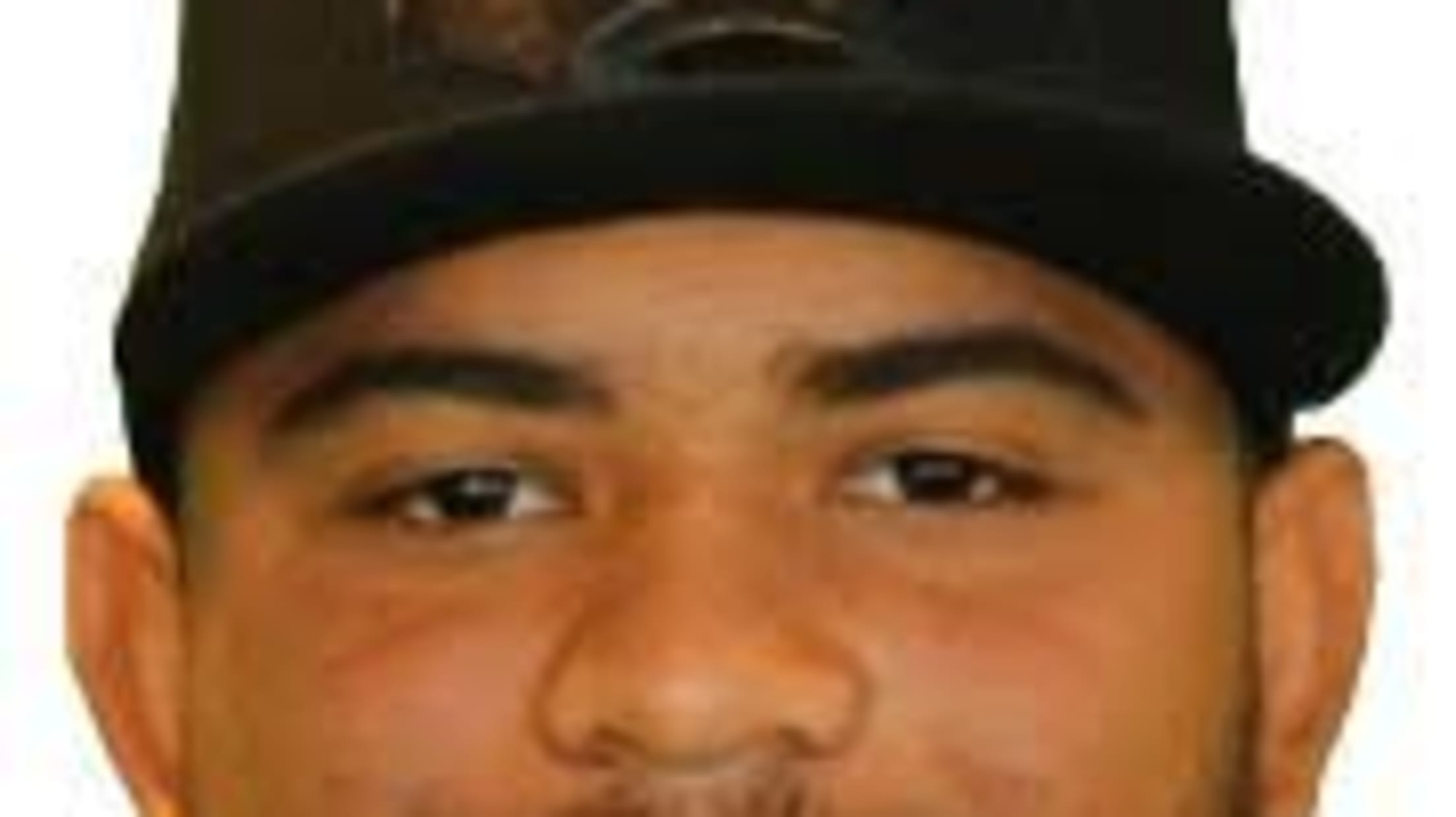 STATEN ISLAND, NY-In the heat of a pennant race, the Hudson Valley Renegades squandered a tremendous start by pitcher Edisson Gonzalez and left 11 men on base as they fell to the Staten Island Yankees 3-2 Wednesday night at Richmond County Bank Ballpark. The bullpen could not hold a two-run
New Kids on the Block
Newest Renegades Do the Trick Over Tigers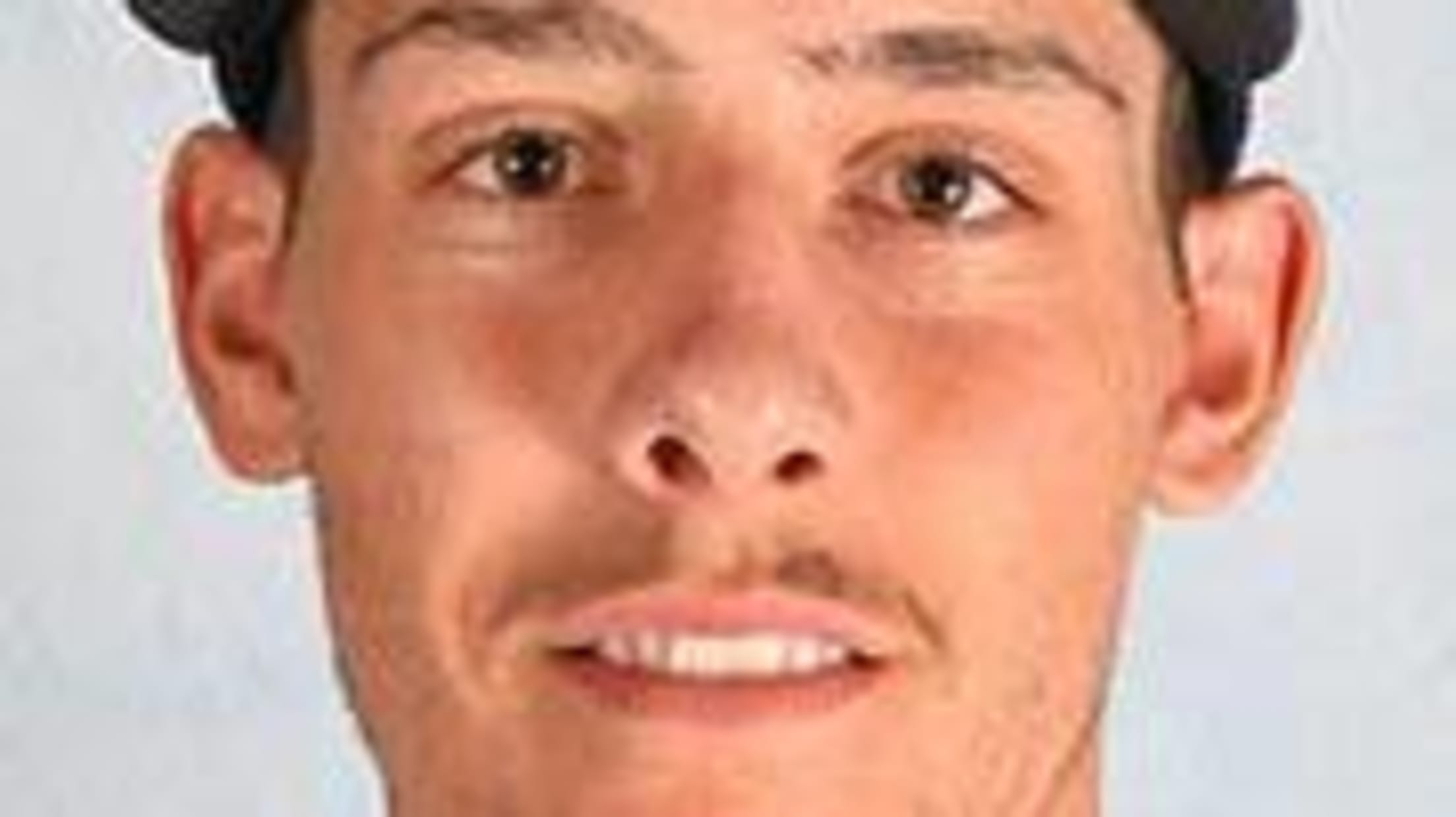 WAPPINGERS FALLS, NY- New hurlers Jayden Murray and Ryan Jackson combined to hold the Tigers to three hits as the Hudson Valley Renegades defeated the Connecticut Tigers 3-0 Tuesday night at Dutchess Stadium to take the rubber game of their three-game series in front of 4,161 fans.  The game started as