Top End Tough
Jones, Sogard Lead Gades Over Birds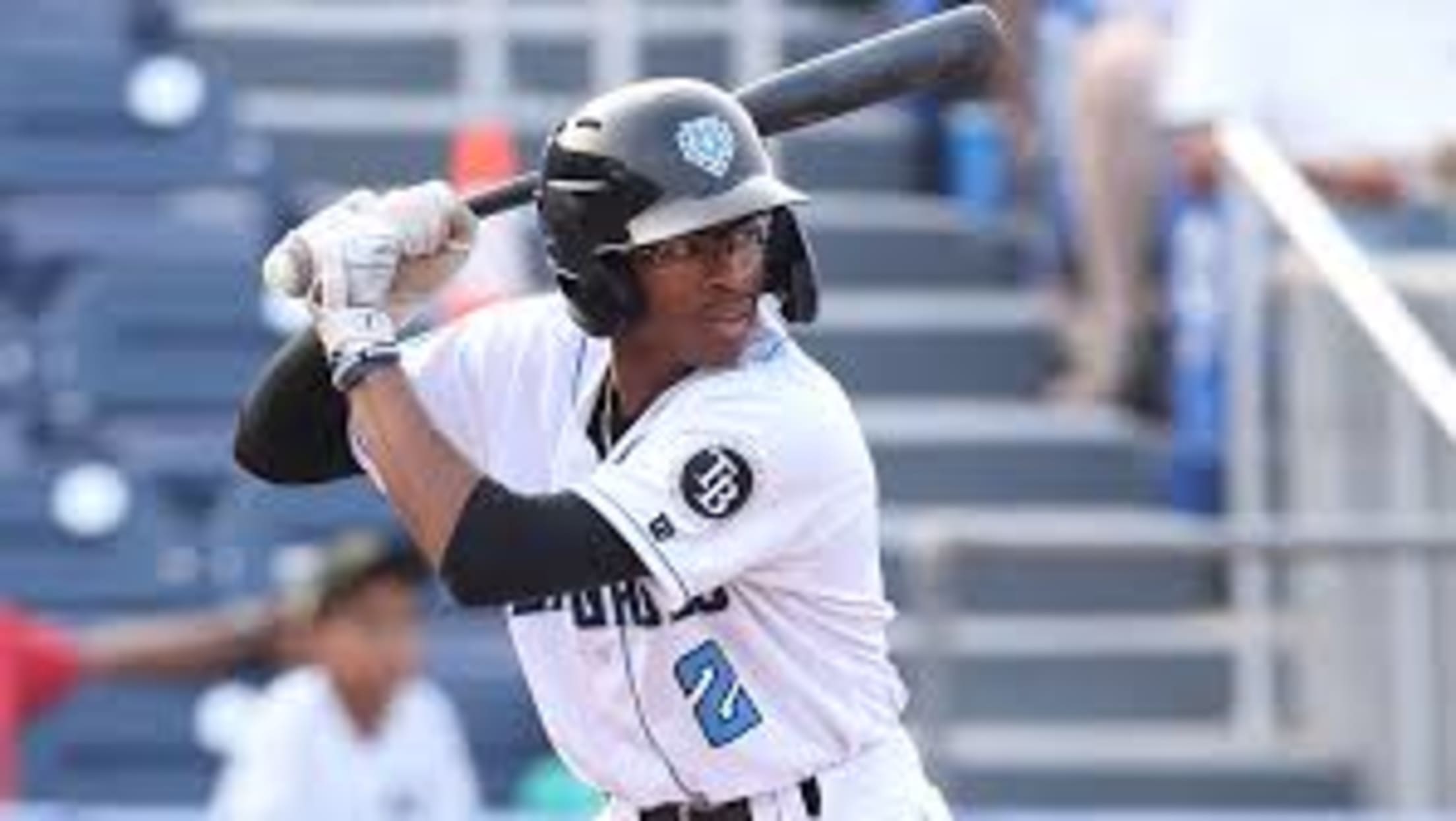 WAPPINGERS FALLS, NY- Centerfielder Greg Jones and third baseman Nick Sogard combined to go 8-9 with seven singles, three RBI and four runs scored as the Hudson Valley Renegades cruised to a 9-1 victory in front of 5,265 fans at Dutchess Stadium Saturday evening. Jones, individually, went 5-5 for the
WAPPINGERS FALLS, NY- Centerfielder Greg Jones and third baseman Nick Sogard combined to go 8-9 with seven singles, three RBI and four runs scored as the Hudson Valley Renegades cruised to a 9-1 victory in front of 5,265 fans at Dutchess Stadium Saturday evening. Jones, individually, went 5-5 for the game. His five hits are a single-game high for a Renegade this season. As a team, Hudson Valley tied a season-high by pounding out 16 hits.

The win moved Hudson Valley back into sole possession of first place in the McNamara Division. If they win one of their final two games, they will clinch a playoff berth for the fourth consecutive season.

The Renegades started fast with two runs in the first inning. Jones and Sogard each singled to put runners at the corners with nobody out. Rightfielder Hill Alexander followed with a groundout to third that plated Jones and advanced Sogard to second. After a wild pitch moved Sogard to third, designated hitter Luis Trevino lined a sacrifice fly to left to bring in Sogard and give the Renegades a 2-0 lead. Hudson Valley would add another run in the third. Second baseman Ben Troike looped a one out single to center, then went to third on a two-base fielding error from Aberdeen shortstop Joey Ortiz off the bat of centerfielder K.V. Edwards. Jones followed with an RBI single to left and the score was 3-0.

Aberdeen got their lone run in the third. With one away, leftfielder Jaylen Ferguson rocketed a triple just beyond the reach of Alexander. Centerfielder Mason Janvrin came up next and grounded out to second for an RBI to put the Ironbirds on the board.

Hudson Valley would reclaim that three-run lead with a little luck in the sixth. With one out, catcher Jonathan Embry lifted a routine flyball to right that was misplayed by Kyle Stowers and fell in for a fluke triple. Second baseman Ben Troike then lined a sacrifice fly to right to bring in Embry and make the score 4-1.

The home team would then put the game away with two more runs in the seventh. Jones and Sogard continued their dirty work with leadoff singles to put runners at the corners. After a groundout by Alexander moved Sogard to second, Trevino hit a soft grounder to short that brought in Jones and advanced Sogard to third. Leftfielder Beau Brundage added a two-out RBI single to center to plate Sogard and make the score 6-1.

Hudson Valley scored three more times in the eighth. Troike and Edwards singled and doubled respectively to put runners at second and third to start the frame. Jones would cap his 5-5 night with a two-run double to left, then score on a single from Alexander to center to make the final 9-1.

Starting pitcher Rodolfo Sanchez (3-2) pitched a beauty in picking up the win for Hudson Valley. He allowed a run on two hits over six innings of work with six strikeouts. The loss fell to Aberdeen starter Ryan Conroy (5-5) as the right-hander allowed three runs, two earned, over four innings with four punchouts.

While going 5-5, Jones singled four times, doubled, scored three runs and drove in two more. Sogard went 3-4 with two runs scored, Brundage finished 2-4 with an RBI and Troike had a 2-3 night with two runs and an RBI. Aberdeen finished with three hits.

The Renegades continue their three-series with the Ironbirds tomorrow in a 4:35 start. Hudson Valley will send right-hander Daiveyon Whittle (0-3, 1.09 ERA) to the hill, while Aberdeen will counter with southpaw Kevin Magee (5-6, 2.16 ERA). Tickets are on sale and can be purchased online at hvrenegades.com, at the Dutchess Stadium ticket window, or by calling the ticket office at (845) 838-0094.