Best Hitting Performance, No. 4: Hayes Keys Tribe Victory
Young Hayes rips first career Triple-A homer in 7-3 triumph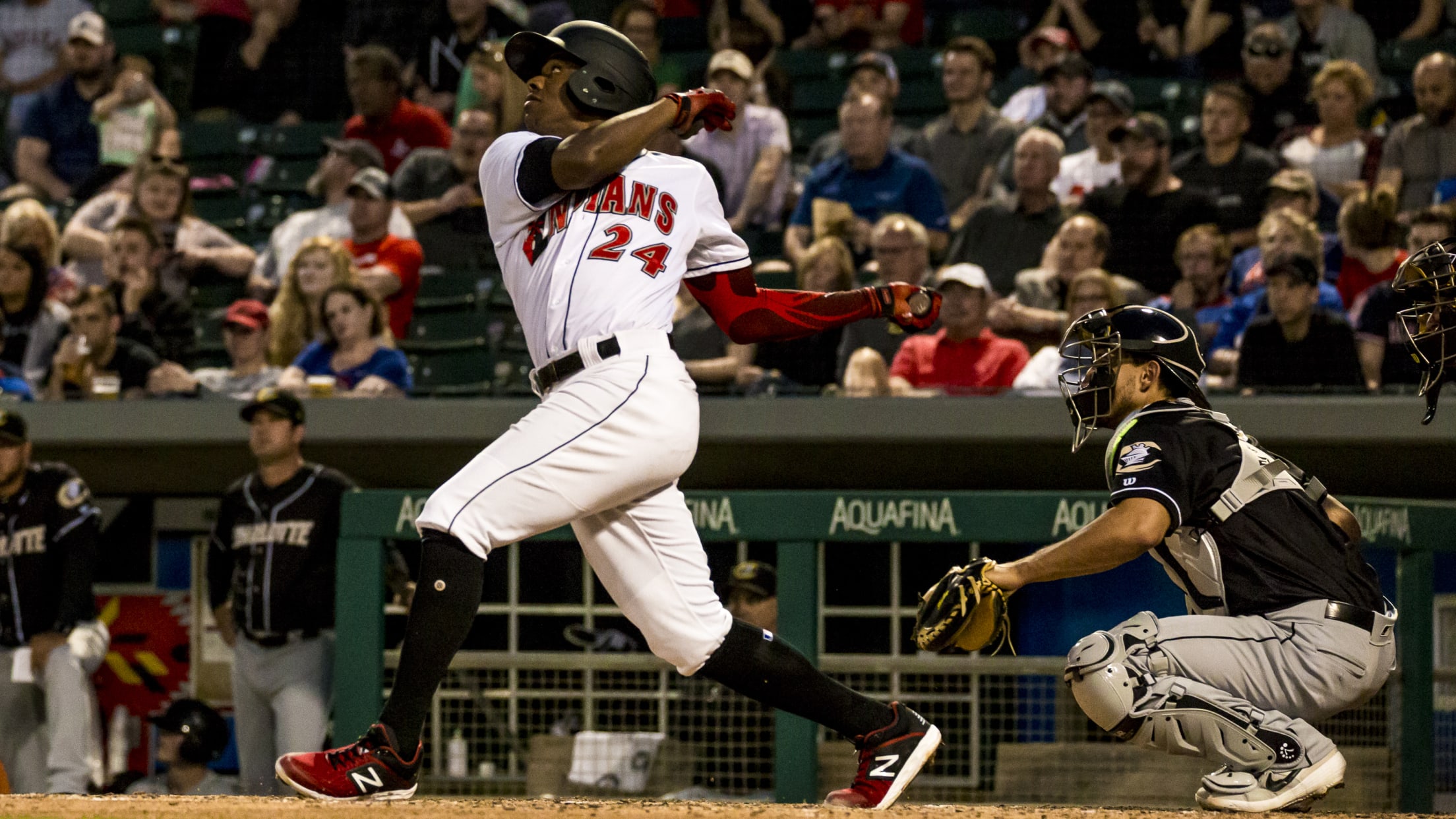 (Austin Friedline)
INDIANAPOLIS -Ke'Bryan Hayes didn't miss a beat defensively in 2019, winning his third consecutive Gold Glove honor. At the plate, Hayes made some noise as well by belting a career-high 10 home runs and eclipsing the 30-double mark for a second straight campaign. His Victory Field debut was one to
INDIANAPOLIS -Ke'Bryan Hayes didn't miss a beat defensively in 2019, winning his third consecutive Gold Glove honor. At the plate, Hayes made some noise as well by belting a career-high 10 home runs and eclipsing the 30-double mark for a second straight campaign. His Victory Field debut was one to remember when he launched his first Triple-A home run and laced two doubles in a 7-3 win over Charlotte.
Hayes' big night against the Knights began in the first inning. Pittsburgh's top position playing prospect took southpaw Jordan Guerrero deep to left to stake Indy to a 1-0 advantage. After the visitors answered with one run of their own in the second, Hayes capped a three-run frame in the home half with a two-out, run-scoring double into the left field corner.
Charlotte inched to within 4-3 in the third, but Hayes' second double of the game tacked on an insurance run in the fourth. The two-bagger sailed to the base of the right field wall and gave Hayes three extra-base hits in a game for the second time in his career (also, 3 doubles: June 1, 2018 with Double-A Altoona at Hartford).
Hayes' batting line: 3-for-5, HR, 2 2B, 3 RBI, R
For more information or to purchase a 2020 tickets package, visit IndyIndians.com or call (317) 269-3545.