Best Pitcher Performance, No. 10: Taillon Terrific in Rehab Start Against Gwinnett
25-year-old silences G-Braves over five frames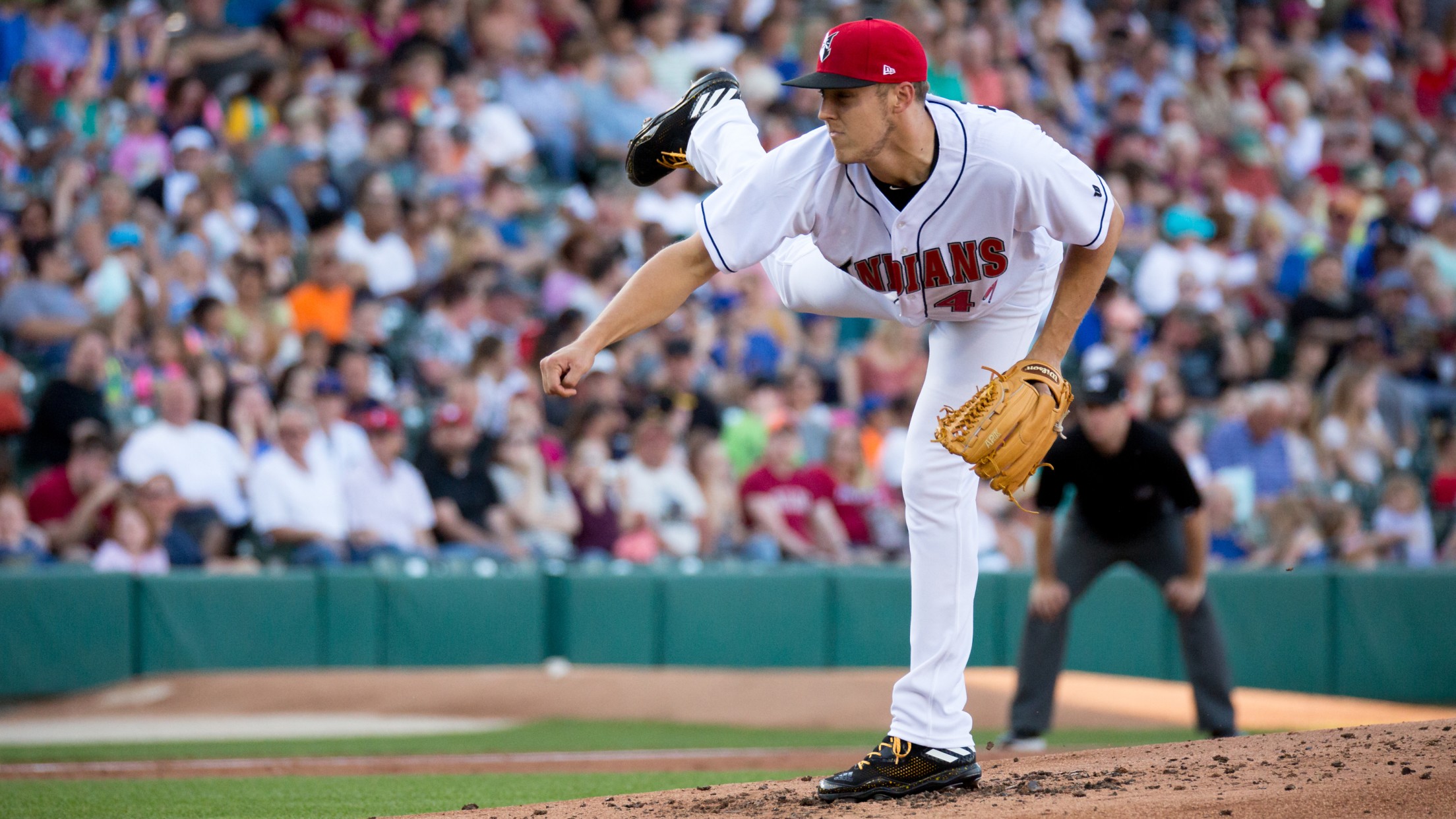 Jameson Taillon stymied the G-Braves on June 2 at Victory Field. (Photo by Adam Pintar)
INDIANAPOLIS - Diagnosed with testicular cancer in early May, Jameson Taillon promised the Pittsburgh Pirates and himself a quick return to the mound. The 25-year-old fulfilled that promise by making three rehab starts just three weeks after surgery, the final two coming in a Tribe uniform, before returning to the big
INDIANAPOLIS - Diagnosed with testicular cancer in early May, Jameson Taillon promised the Pittsburgh Pirates and himself a quick return to the mound. The 25-year-old fulfilled that promise by making three rehab starts just three weeks after surgery, the final two coming in a Tribe uniform, before returning to the big leagues for the remainder of the 2017 season.
Taillon, already having been through Tommy John surgery in his career, cleared his hurdle of testicular cancer in stride. In two Triple-A stints with Indianapolis in 2013 and 2016, the righty owned a 5-5 record and 2.74 ERA in the International League. He looked the part in his first rehab start against Gwinnett on June 2.
The Woodlands (Texas) High School product brought his best against Gwinnett in the Tribe's 4-1 victory, holding the visitors to an unearned run on three hits and no walks with six punchouts over five innings pitched. He earned a no-decision thanks to a four-run seventh by Indy.
He yielded the unearned run in the first after spiking a throw to first base with a runner at third and two away, but he capped the inning with his second strikeout. Taillon settled in and mastered the G-Braves over his final four innings of work by mixing speeds en route to four more strikeouts, all of them coming on his curveball.