Indianapolis Indians Announce Multiyear Partnership with WISH-TV/MyINDY-TV 23
MyINDY-TV 23 to broadcast 35 Tribe home games for 2020 & 2021 seasons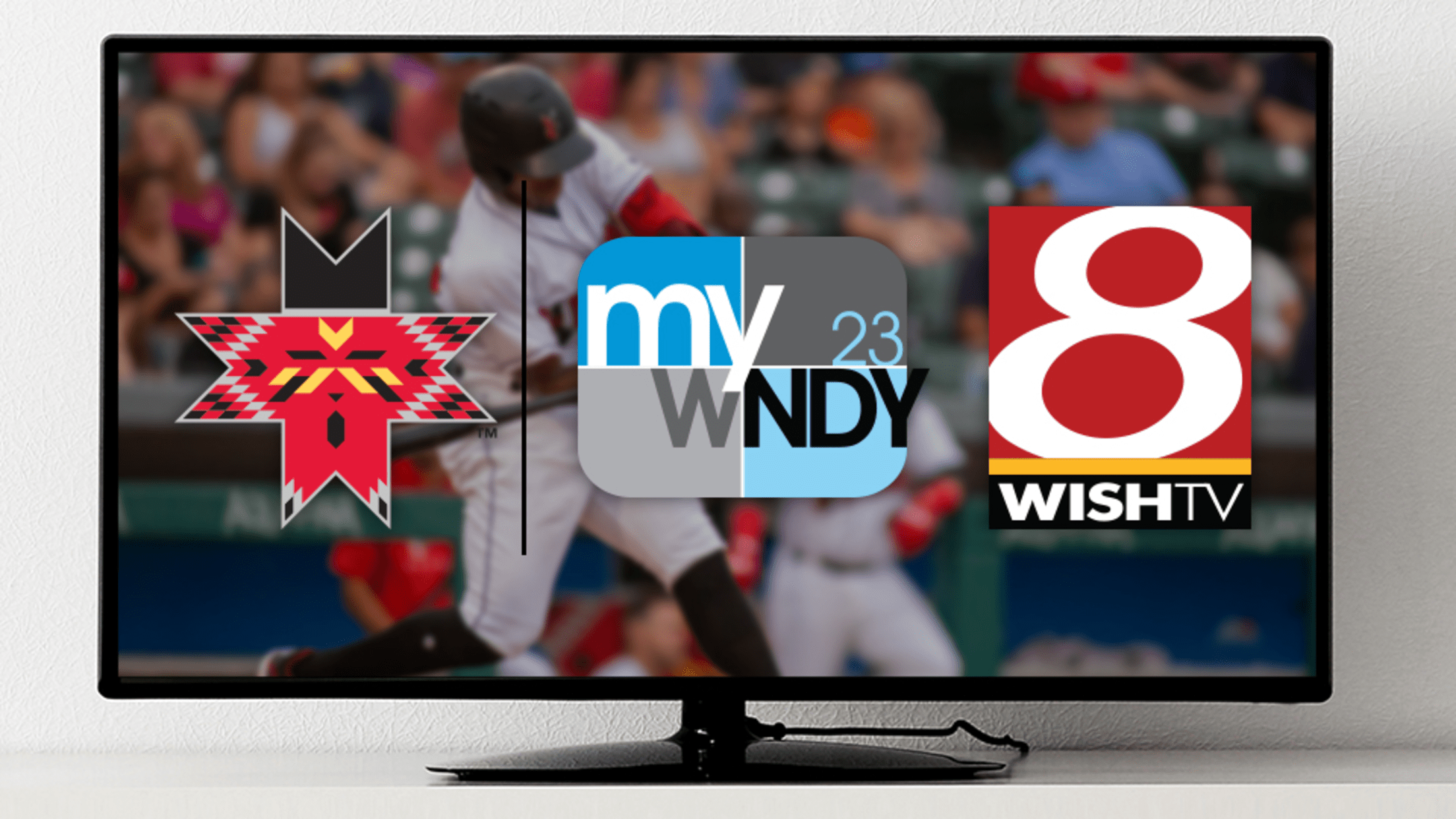 INDIANAPOLIS -- Indianapolis Indians games are scheduled to return to local television as the Tribe and WISH-TV have partnered on a two-year deal in which 70 Indians home games - 35 each for the 2020 and 2021 seasons - will be broadcast on MyINDY-TV 23. The agreement begins with the
INDIANAPOLIS -- Indianapolis Indians games are scheduled to return to local television as the Tribe and WISH-TV have partnered on a two-year deal in which 70 Indians home games - 35 each for the 2020 and 2021 seasons - will be broadcast on MyINDY-TV 23. The agreement begins with the Tribe's 2020 season opener, set for Thursday, April 9 at Victory Field.
"The Indianapolis Indians are excited to bring Indians baseball to WISH-TV and MyINDY-TV 23 the next two seasons," said Indians President and General Manager Randy Lewandowski. "We are delighted to showcase the Victory Field experience to more households than ever before in Central Indiana and look forward to being a key part of the WISH-TV/MyINDY-TV 23 local sports lineup."
In addition to the Tribe's 2020 season opener hitting the MyINDY-TV 23 airwaves, 11 weekends and three Tuesday games will be broadcast. The full breakdown for Tribe games airing on MyINDY-TV 23 is below:

Thursday, April 9 - Sunday, April 12
Friday, April 24 - Sunday, April 26
Friday, May 8 - Sunday, May 10
Friday, May 15 - Sunday, May 17
Tuesday, May 26
Friday, May 29 - Sunday, May 31
Tuesday, June 9
Friday, June 12 - Sunday, June 14
Tuesday, June 23
Friday, June 26 - Sunday, June 28
Saturday, July 4 - Sunday, July 5
Friday, July 17 - Sunday, July 19
Friday, July 31 - Sunday, August 2
Saturday, August 22 - Sunday, August 23
"We're looking forward to a successful partnership with the Indianapolis Indians and providing our viewers a great front row seat to Minor League Baseball," said DuJuan McCoy, Owner, President and CEO of Circle City Broadcasting. "This further expands our sports lineup on MyINDY-TV 23 and our commitment as Indiana's local sports station."
Tickets for the 2020 season are on sale now in full- and half-season plans, plus mini and flex plans. Groups may also purchase tickets for the new Elements Financial Club, a social VIP space to be completed on Victory Field's Impact Suite Level by Thursday, April 9. Single-game tickets go on sale Friday, February 28 at 10 AM.
For more on the Indianapolis Indians, contact the Victory Field Box Office at (317) 269-3545 or visit
IndyIndians.com
.