Staff Highlight: Jo Garcia, Community Outreach Manager
Indianapolis Indians Charities' community impact noticeable thanks to Garcia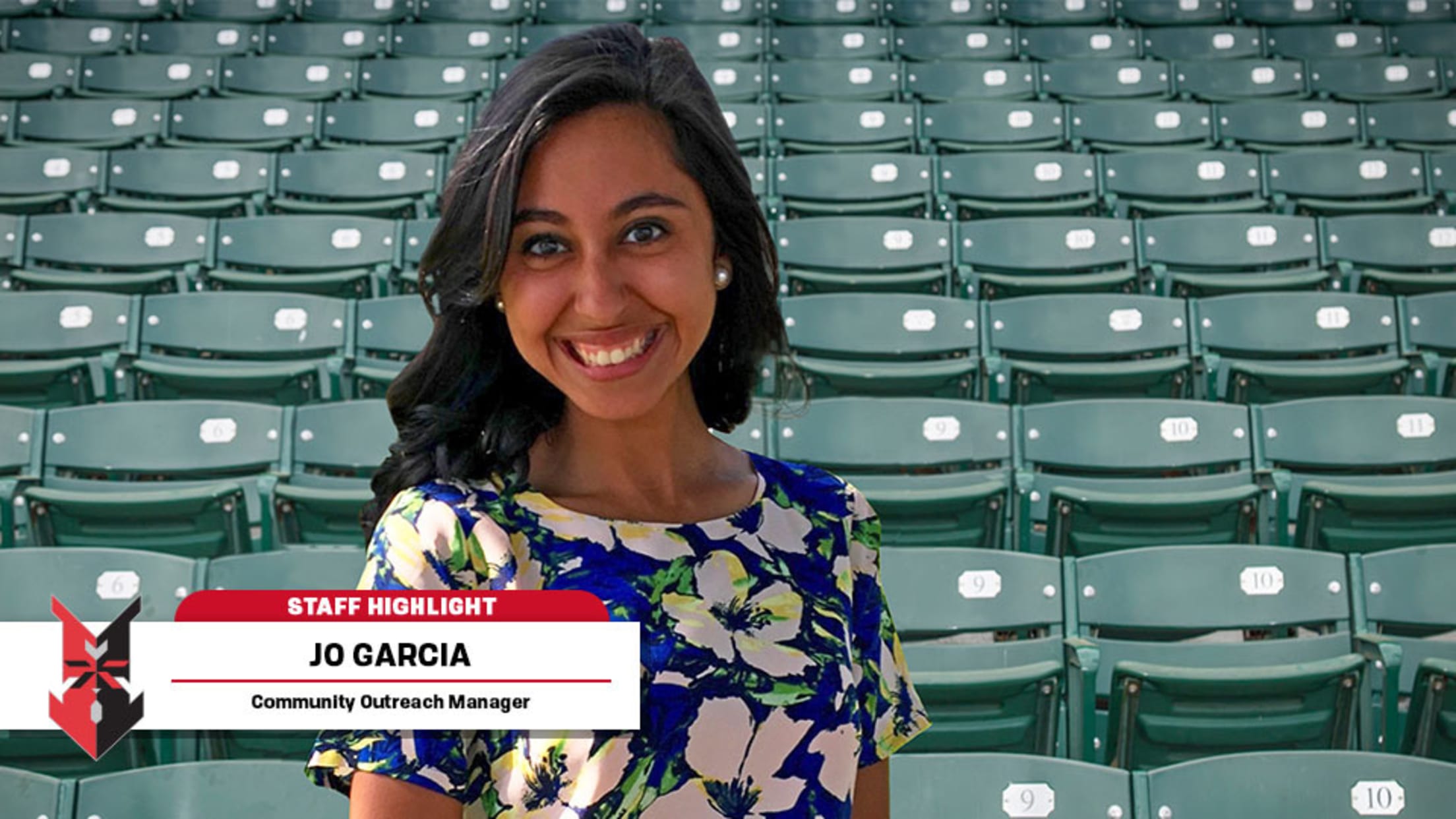 Since being introduced as the Tribe's 501(c)(3) nonprofit in August 2019, Indianapolis Indians Charities has committed almost $350,000 to over 20 partners. It wasn't an easy process to get off the ground, but with the COVID-19 pandemic hitting Central Indiana in mid-March, it didn't take long for IIC to begin
Since being introduced as the Tribe's 501(c)(3) nonprofit in August 2019, Indianapolis Indians Charities has committed almost $350,000 to over 20 partners. It wasn't an easy process to get off the ground, but with the COVID-19 pandemic hitting Central Indiana in mid-March, it didn't take long for IIC to begin fundraising and giving back to the community in a time of need.
IIC first made a $20,000 donation to Gleaners Food Bank equating to over 80,000 meals for Hoosiers. Shortly after, $10,000 went to Shepherd Community Center to provide food for 160 families and e-learning tablets for students forced to learn from home. Then there was a monthlong campaign driven by IIC, with all proceeds going to nonprofits assisting those most affected by the pandemic.
The mastermind behind IIC's initiatives? The Tribe's community outreach manager, Jo Garcia.
Garcia, raised in Vernon Hills, Ill. on the north side of Chicago, graduated from Bradley University in 2014 with her bachelor's degree in hospitality leadership. After graduating, she was a resident chapter consultant for Alpha Chi Omega Fraternity, Inc. Upon a move to the Circle City, she became senior campaign manager for The Leukemia & Lymphoma Society (LLS). With the Indians seeking an individual to lead and own the efforts of Indianapolis Indians Charities in August 2019, Garcia's positive approach and connections to the community made her the perfect fit.
What are you most proud of in your time with the Indians?
Indianapolis Indians Charities staying true to its monetary commitments to our partners, even with a lost season, was very important to me. We have donated almost $350,000 to over 20 partners since IIC was introduced in August 2019. I am also proud of the COVID-19 relief campaign we ran this past May. Seeing the campaign come to life thanks to the efforts from many different front office departments was awesome.
What do you hope to achieve professionally in the next 3-5 years?
I hope the community looks to the Indians as a resource. Victory Field is a resource for entertainment, inclusiveness and accessibility. IIC is a resource for charitable efforts and contributions. I want to continue building IIC's reputation in Indy.
Best memory with the Indians?
Hosting the 2020 Special Olympics Indiana Softball Championships showed me how resilient sports and athletes can be. Even during a pandemic, friends and families were able to watch the athletes safely from the stands. Those games showed how sports can be a sign of hope, teamwork and positivity. It was also the only time we saw Indians jerseys on the field this year and gave me further insight to what a game day experience looks like.
Biggest challenge you've faced (so far) with the Indians?
Community partner needs change quickly! We may think dollars, supplies and services are needed for specific partners, but this year, their needs changed by the week. We have learned to listen to our partners and adapt to become a mutually beneficial partner.
Favorite spot for entertainment in Indy other than Victory Field?
The Rathskeller.
What type of person do you consider yourself?
I tend to be relentlessly positive and am an organized extrovert.
What does a hero look like to you?
A hero is someone who does something good without anyone else around. They don't do it for the recognition. I believe anybody can be a hero! You don't have to be a person of influence to make a difference.