Staff Highlight: Shayla Smith, Digital Marketing Manager
Tribe website and emails on a new level thanks to Smith's creativity, forward-thinking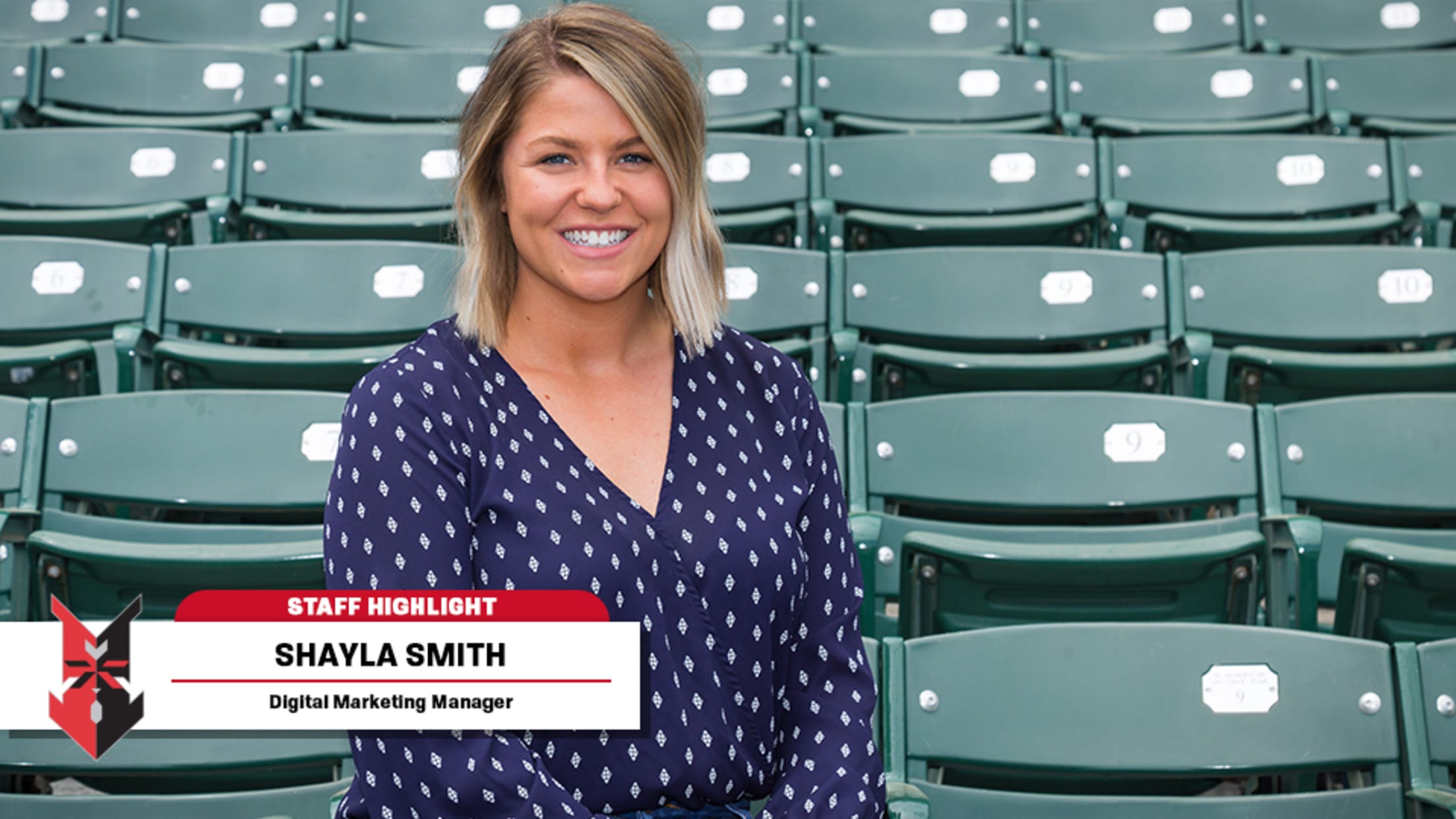 Shayla Smith was in the right place at the right time when an opportunity in the sports industry came calling.
Shayla Smith was in the right place at the right time when an opportunity in the sports industry came calling.
The Bennington, Ind. native grew up around sports and was a basketball cheerleader in high school. From there, she attended Ball State University. Her first big internship came in 2013 when she was a marketing intern for Pinnacle Entertainment in New Orleans, spending her work hours in a casino. She returned to Muncie, Ind. that fall and graduated in May 2014 with her Bachelor of Science degree in Marketing. She was eager to join the real world.
Smith impressed enough during her internship that she earned a full-time role with Pinnacle Entertainment as a regional events specialist and eventual social media specialist into 2015. She then left the corporate world for a startup called Geniecast, first coming on as a content specialist and quickly jumping to manager of content strategy and product development, a role where she was able to work remotely in the Circle City.
Meanwhile, the Indians were looking to expand on their digital marketing efforts ahead of the 2018 season. Smith's network led to her applying for the Tribe's digital marketing manager opening, and the rest as they say, is history. A self-proclaimed risk taker, Smith took a leap of faith and never looked back in taking the organization's email newsletter, official website and digital strategies to the next level.
What were some of the biggest challenges you faced when you first joined the Indians?
The Indians didn't have much of a digital presence, most of everything was old school – people leaned on phone calls and email interaction for communication. I also had little prior experience with building a website.
What are you most proud of in your time with the Tribe?
I am proud of how the digital arm of marketing has grown with the organization. I have migrated the Indians website twice and thanks to great leadership, I've been given the freedom to run, learn and grow from my mistakes. I am also proud that our organization is frequently recognized as a digital and social media leader among all Minor League Baseball teams and is often asked to present during league meetings!
Best part of the job with the Indians?
The people are an obvious answer. The Indians staff is full of hardworking, fun people who truly care about their job and their coworkers. We spend so much time together that you naturally become so close and feel like you can rely on anyone personally or professionally.
What is your favorite memory (so far) with the Indians?
When we brought Ben Higgins from "The Bachelorette" and "The Bachelor" to Victory Field in 2019, we were able to reach a new audience and gave our organization a different perspective on how we look at certain promotions. It was fun knowing our team was responsible for getting him to Indy and arranging all the finer details of his appearance.
What do you hope to achieve professionally in the next 3-5 years?
I hope to grow into overseeing our digital strategy to create a consistent and quality brand for all Indians digital efforts.
What is your go-to spot for food and a drink in Indy?
Bru Burger for food, Guggman Haus Brewing for local beer.
What do you do in your free time away from the ballpark?
You can find me at The Hot Room or walking my pupper, Maggie.