Ballers Unable to Rally From Early Struggles, Fall to Salem 8-2 Friday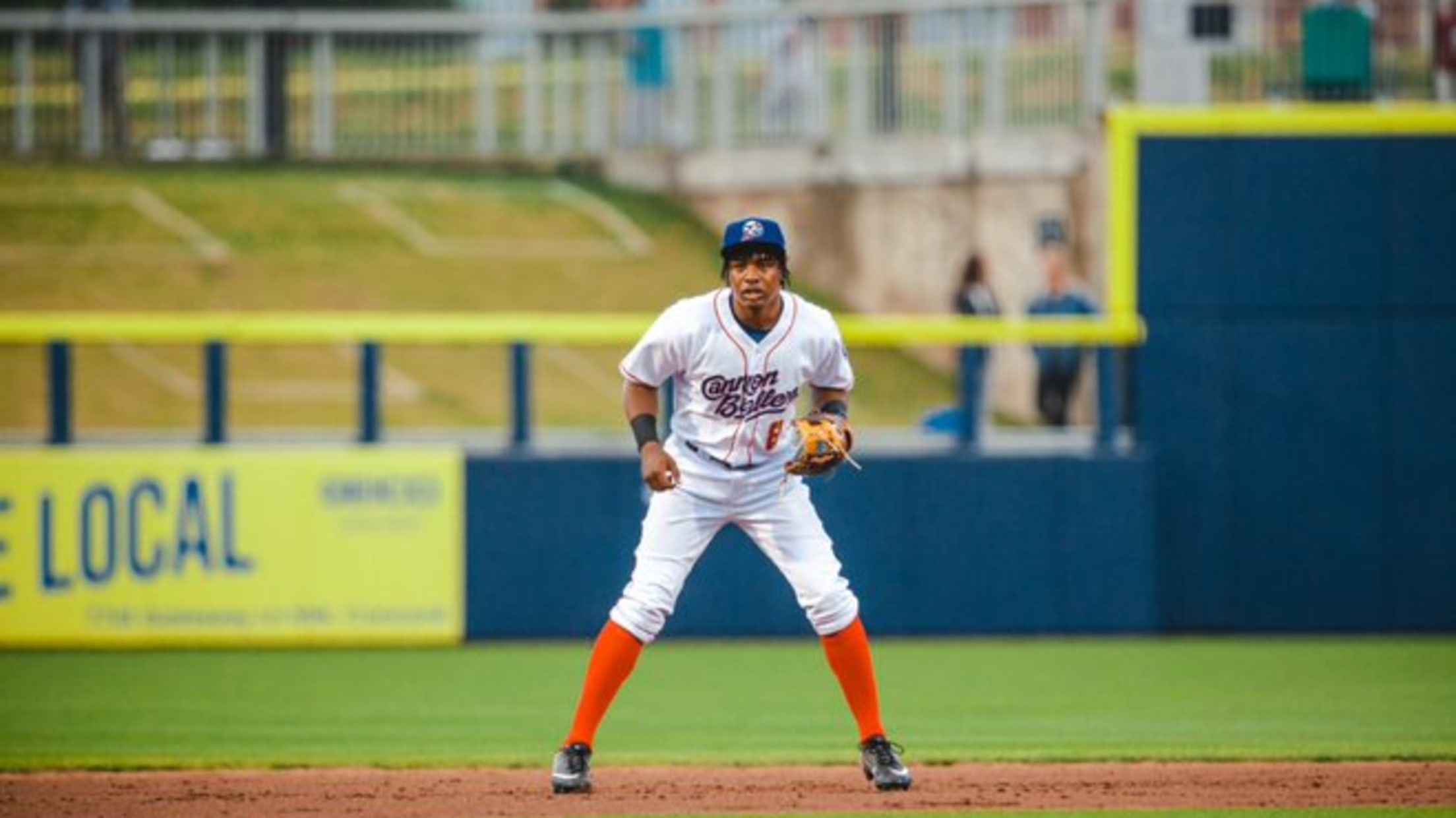 KANNAPOLIS, N.C. – The wheels fell off the wagon in the fifth inning for the Kannapolis Cannon Ballers, giving up five runs falling to the Salem Red Sox 8-2 on Friday night at Atrium Health Ballpark. RHP Angel Acevedo (L, 2-5) began the night for Kannapolis on the mound, going
KANNAPOLIS, N.C. – The wheels fell off the wagon in the fifth inning for the Kannapolis Cannon Ballers, giving up five runs falling to the Salem Red Sox 8-2 on Friday night at Atrium Health Ballpark.
RHP Angel Acevedo (L, 2-5) began the night for Kannapolis on the mound, going 4.2 innings and allowing six runs on nine hits, walking one and striking out one. RHP Yoelvin Silven relieved Acevedo in the fifth, going 2.1 innings, striking out two while allowing four hits and two runs, one earned.
Salem wasted no time in opening the scoring, getting a run on a Matthew Lugo RBI double just three batters into the ballgame. The double scored Nick Yorke, putting the Red Sox ahead 1-0 early.
The Ballers answered in the bottom of the fourth with a Samil Polanco sacrifice fly, scoring Bryan Ramos to knot the matchup at 1-1.
After some effective early pitching from Acevedo, everything fell apart for Kannapolis on the mound in the fifth frame. Lugo tallied his second and third RBIs on the ballgame on an RBI double to center field, scoring Alan Marrero and Yorke to make it 3-1. Two batters later, Nick Decker added an RBI single to bring Ceddanne Rafaela across the plate. Nick Northcut followed up Decker's RBI with a two-run home run off the batter's eye in center field, scoring Decker from first base to make it 6-1 in favor of Salem.
RHP Chih-Jung Liu got the start for the Red Sox, working four innings, allowing one run on three hits, striking out four and walking one. RHP Alexander Montero (W, 1-1) entered in the fifth, throwing three shutout innings, allowing one hit and tallying six punchouts.
Lugo reached on a fielding error by Polanco in the top of the sixth, giving Yorke the chance to score for the third time and expanding the Red Sox lead to 7-1.
Decker tallied another insurance run in the top of the seventh with a solo shot off Silven, crushing a ball over the right-field bar area and pulling Salem ahead 8-1.
Caberea Weaver collected his 27th RBI of the season in the bottom of the ninth, scoring Luis Mieses to chip away at the Red Sox lead and make it 8-2.
Kannapolis will look to end the Salem win streak in the fifth of six this week at Atrium Health Ballpark on Saturday night. First pitch is set for 7:00 p.m. with postgame fireworks in the plans. RHP Matt Thompson (0-5, 7.43 ERA) will get the start for the Cannon Ballers, with LHP Jorge Rodriguez (5-3, 4.94 ERA) being selected as the starter for the Red Sox.
Tickets can be purchased for any remaining home games at kcballers.com or at the F&M Bank Box Office located at Atrium Health Ballpark.