Staff Spotlight, Featuring Chase Baumgardner, Clubhouse & Equipment Manager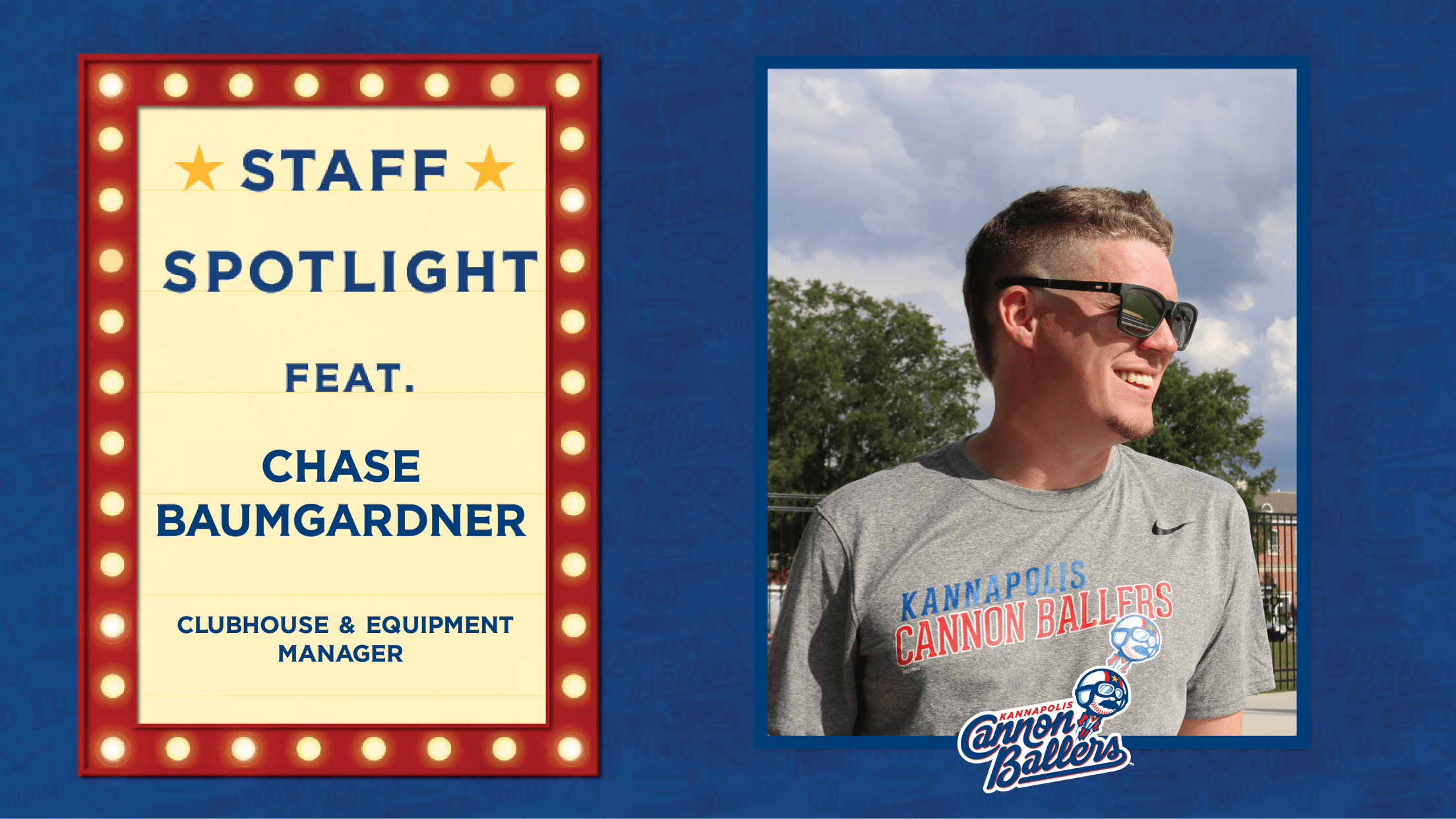 Chase Baumgardner | Clubhouse & Equipment Manager | Birthday: 2/4 | Hometown: Huntington, WV Chase is excited to join the Cannon Ballers after 13 seasons in minor league baseball. With time at Charlotte and Birmingham, he has spent his entire career with White Sox affiliates. Away from the ballpark Chase
Chase Baumgardner | Clubhouse & Equipment Manager | Birthday: 2/4 | Hometown: Huntington, WV
Chase is excited to join the Cannon Ballers after 13 seasons in minor league baseball. With time at Charlotte and Birmingham, he has spent his entire career with White Sox affiliates. Away from the ballpark Chase enjoys live music, spending time with family, and relaxing with his pup, Aang.
What are you looking forward to in the coming months?
The end of quarantine lol
What's one thing most people don't know about you?
Blind in one eye
What would be your walk-up song?
Uptown vibes - meek mills
What's something—big or small—that you're really bad at?
Accepting presents
Are you a dog person or a cat person (or neither)?
Dog, I have a two year old shiba inu named Aang
What's your favorite TV show—the one you're always watching on repeat?
Dexter.
What was your first job?
I built outdoor lawn furniture for a local business.
What's your favorite breakfast cereal?
Capt crunch
Describe the best experience you have ever had at a sporting event.
Watching the Sox black out game in 08 live from US Cellular
Who is your favorite baseball player of all-time?
Ken Griffey Jr. but I have to give my guy Terance Marin the favorite in my Clubhouse
If you weren't working in baseball what would be your other career path?
I would most likely be in another sport