Staff Spotlight featuring Rachel Kilinski, Special Events Manager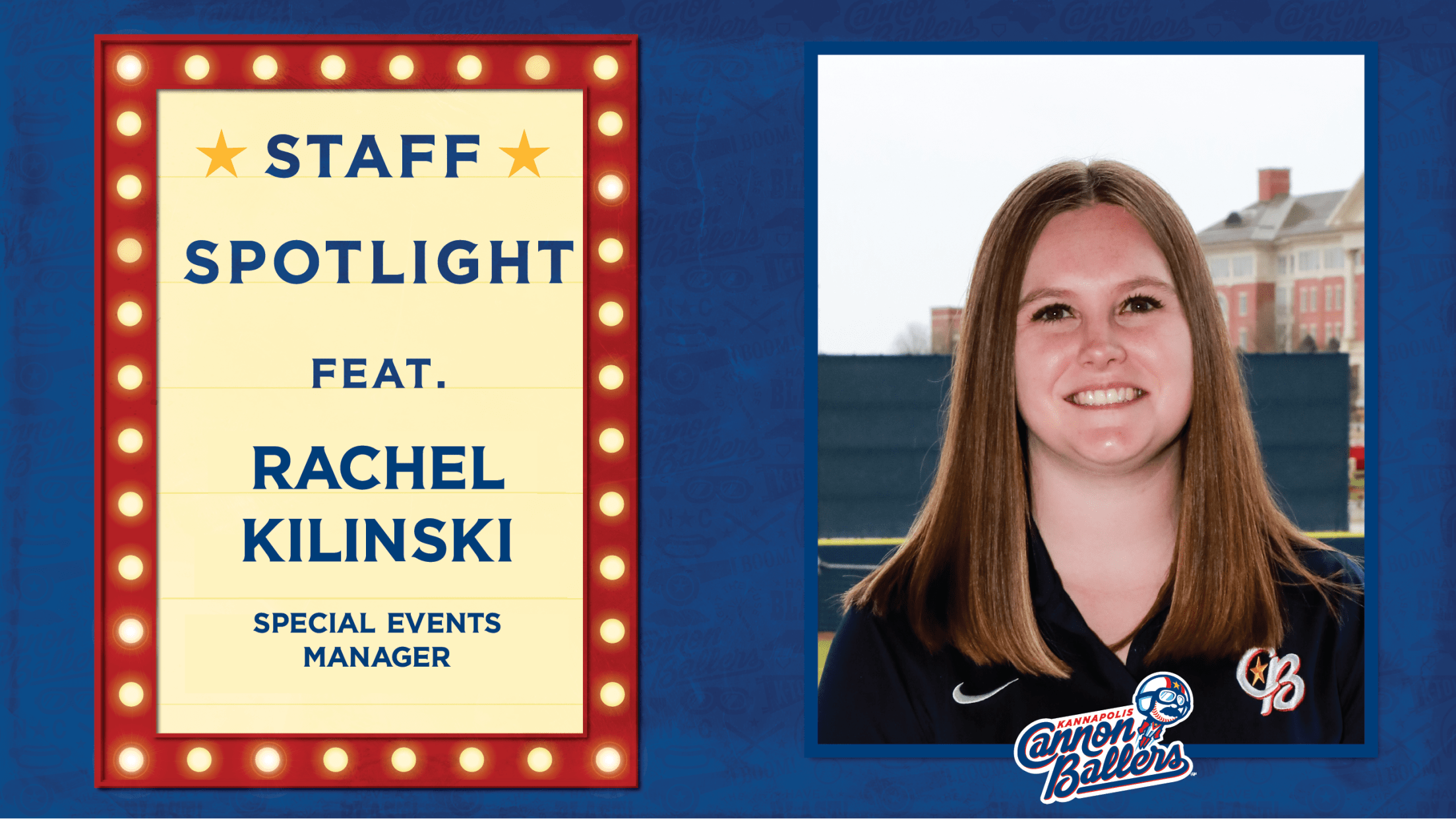 Rachel Kilinski, Special Events Manager | Birthday: June 6th | Hometown: Ridgewood, NJRachel joined the organization in January 2019 as a Group Sales Executive. Kilinski has recently been promoted to Special Events Manager for the inaugural season of the Kannapolis Cannon Ballers. This will be Kilinski's 4th season in Minor
Rachel Kilinski, Special Events Manager | Birthday: June 6th | Hometown: Ridgewood, NJ
Rachel joined the organization in January 2019 as a Group Sales Executive. Kilinski has recently been promoted to Special Events Manager for the inaugural season of the Kannapolis Cannon Ballers. This will be Kilinski's 4th season in Minor League Baseball and her 2nd with Kannapolis. Kilinski has previously worked for several sports teams in the Charlotte area including the Carolina Panthers, Charlotte Knights, Charlotte Hounds, Charlotte Independence and the Charlotte 49ers. Kilinski graduated with a Bachelor of Science in Sport Management and minor in Communication from Roanoke College in 2016. She also completed her Meeting and Event Planning Certificate from UNC Charlotte in 2019. Kilinski and her fiancé, Cam, recently got engaged in February, as Cam helps out in the Kannapolis ticket office during the season to remain closer to his fiancé.
What song do you have completely memorized from start to finish?
Dani California- Red Hot Chili Peppers (this was my go to Rock Band song to sing back in the day)
What's your claim to fame?
Zucchini muffins and pumpkin bread with kahlua icing
What's the best way to start the day?
Breakfast in bed
What is something special about the place where you grew up?
It's where I met my best friend Michelle who I have known for 25 years
What would be your ideal way to spend the weekend?
At this moment, hanging with friends outside in 75 degree weather at a brewery
Why did you decide to work in baseball?
I grew up watching baseball and playing softball. I also worked part time for the Charlotte Knights and loved how much fun working for a minor league team was because the fans were always engaged in off field promotions.
What is your favorite family tradition?
One of my favorite family traditions is one my brothers and I grew out of but when we were younger I used to wake up my brothers Alex and Sam up around 2 or 3 am on Christmas so we could see all the amazing presents Santa had brought. When my parents found out about this they were relieved they were never caught because they were usually putting presents out still until 2 am!
What is your favorite baseball memory?
Watching the Yankees win the 2009 World Series
Where is the most relaxing place you've ever been to?
Wells, New York because up until 5 years ago there was no cell service, TV or internet

What is your favorite quote?
"Stop being afraid of what could go wrong, and start being excited for what could go right" Tony Robbins
Describe the best experience you have ever had at a sporting event.
I believe I was in 6th or 7th grade but I was playing in a travel softball tournament. I was the right fielder and I want to say it was one of the last plays of the game to ensure we advanced. We were winning and all of a sudden the opposing team hit this ball straight into right field and I basically caught it off my shoelaces. I won MVP of that game and we won the whole tournament.