Thompson's Stellar Performance and Outburst from Offense Push Ballers Ahead Saturday Night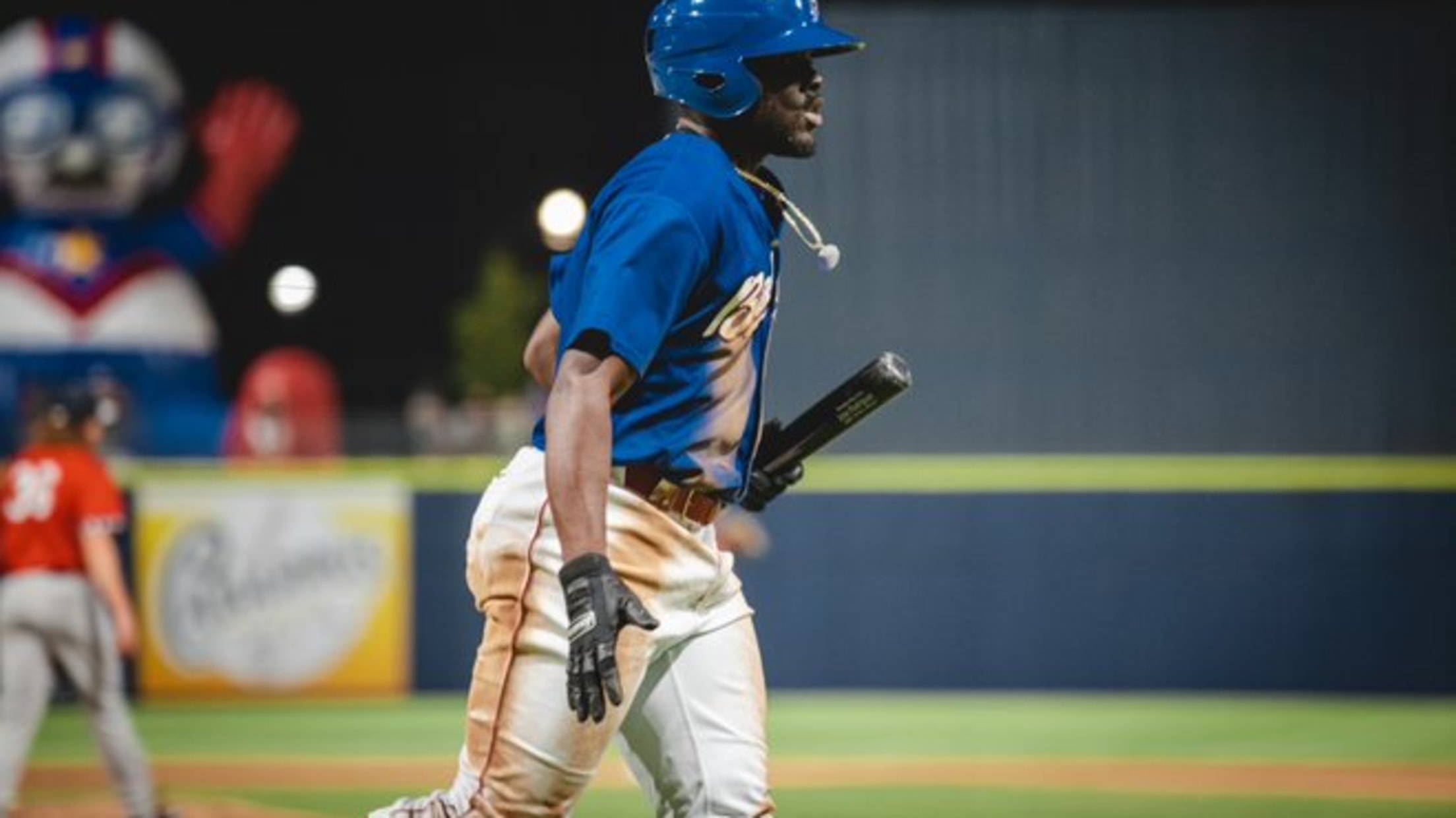 KANNAPOLIS, N.C. – Backed by lights-out pitching and bountiful contribution from the offense, the Kannapolis Cannon Ballers take down the Salem Red Sox in Saturday night's contest at Atrium Health Ballpark, 7-3. RHP Matt Thompson (W, 1-4) had a successful start on the mound by setting the tone for the
KANNAPOLIS, N.C. – Backed by lights-out pitching and bountiful contribution from the offense, the Kannapolis Cannon Ballers take down the Salem Red Sox in Saturday night's contest at Atrium Health Ballpark, 7-3.
RHP Matt Thompson (W, 1-4) had a successful start on the mound by setting the tone for the Ballers early. The No.3 overall prospect in the White Sox organization tallied six punchouts through his 75 pitches in six innings, allowing one run on five hits. LHP Sammy Peralta (S, 2) entered in relief in the seventh, completing the ballgame by working three frames, allowing two runs on four hits while accumulating four punchouts along the way.
Kannapolis opened the scoring early in the bottom of the first after two consecutive triples from Jose Rodriguez and Samil Polanco. Luis Mieses added a sacrifice fly two batters later, giving the Ballers an early 2-0 lead.
The good times kept going for Kannapolis in the second inning, getting more contribution from the heart of the order. Polanco tallied RBIs two and three on a double to right field, scoring James Beard and Rodriguez to expand the lead to 4-0. Bryan Ramos quickly followed with an RBI single that brought Polanco home to make it 5-0 in favor of the good guys.
Salem got on the board in the top of the third with a solo home run by Darel Belen off Thompson. The long ball to left-center field shortened Kannapolis' lead to 5-1.
D.J. Gladney and Mieses added insurance runs quickly after the Belen home run. Gladney's RBI single in the third and Mieses' RBI double extended the Cannon Ballers advantage to 7-1.
LHP Jorge Rodriguez (L, 5-4) got the start on the hill for Salem, going two innings, allowing six runs on eight hits, walking one and striking out two. RHP Ryan Fernandez relieved Rodriguez in the third, able to work efficiently compared to his starting counterpart, pitching three innings allowing three hits and one run, striking out five and walking one.
The Red Sox fought back for two runs late, but it ultimately would not be enough. Nick Northcut notched an RBI single in the seventh that scored Rafaela, who crushed a solo home run in the top of the ninth to pull Salem within four at 7-3.
The Ballers will look to get their second straight victory in the series finale with the Salem Red Sox on Sunday. First pitch is set for 12:30 p.m. with a Hawaiian shirt giveaway planned when gates open at 11:30 a.m. RHP Jared Kelley (0-2, 8.31 ERA) will make his second start of the series for Kannapolis, with LHP Shane Drohan (2-2, 4.05 ERA) being selected as the starting arm for Salem.
Tickets can be purchased for any remaining home games at kcballers.com or at the F&M Bank Box Office located at Atrium Health Ballpark.