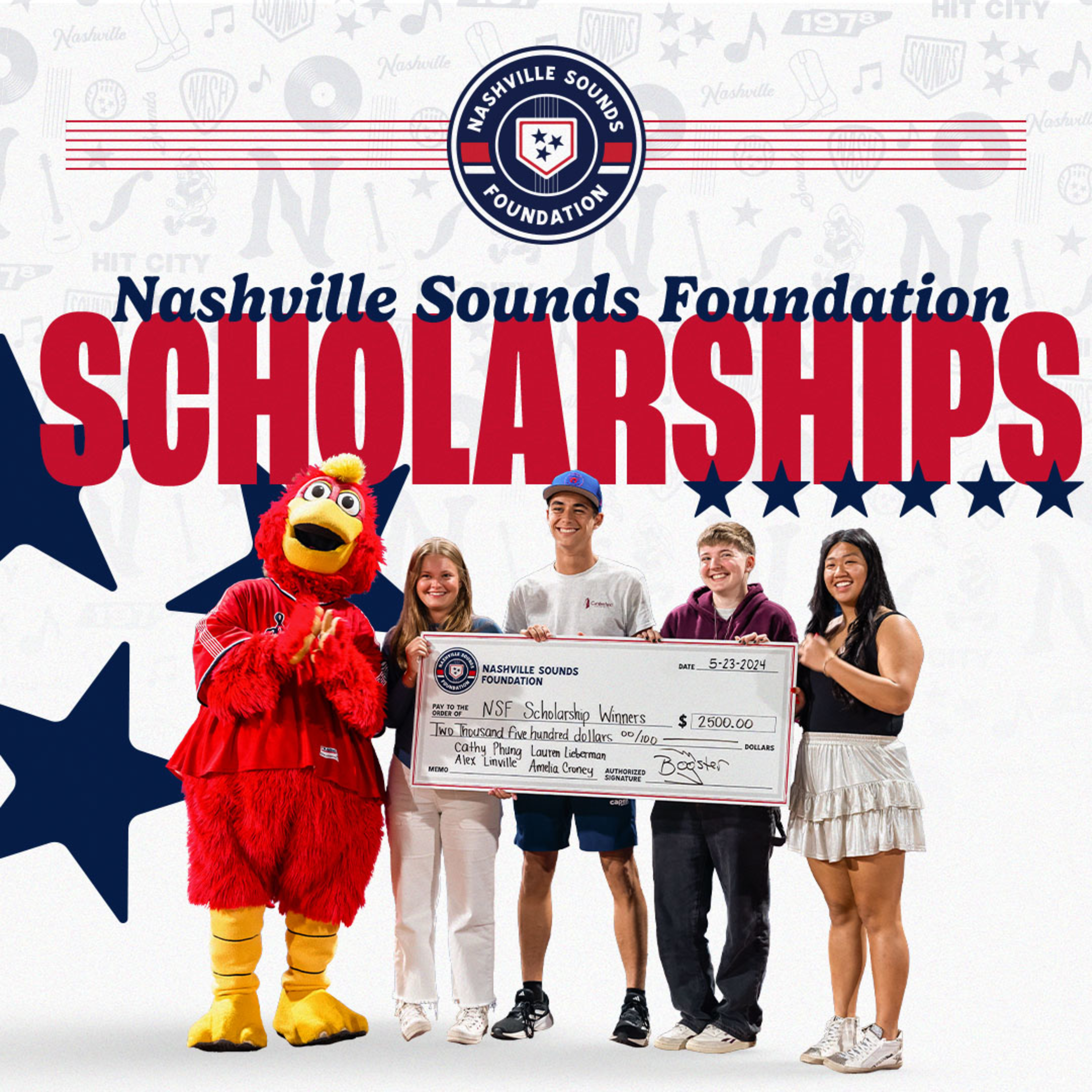 Each season, the Nashville Sounds Foundation awards scholarships to four deserving Middle Tennessee graduating high school seniors who plan to attend college in the fall.
Recipients are awarded a $2,500 scholarship to be used for their college tuition. To date, the Nashville Sounds Foundation has awarded $50,000 in scholarships, and is happy to continue helping local scholars continue their education.
The scholarship program is one way the Foundation fulfills its mission to utilize baseball to positively impact communities throughout Middle Tennessee by emphasizing the importance of social responsibility, education, and the power of sport to transform lives.
The deadline for submitting a Scholarship Application is February 26, 2021.
Scholarship winners will be notified no later than April 9, 2021. Please refrain from contacting the Nashville Sounds Foundation or Nashville Sounds front office before this date.
Call (615) 515-1153 to speak with Community Relations
for more information about the scholarship!
Submissions for the 2021 Scholarships Are Now Closed