Looking back at the month Hoskins broke out
Phillies slugger went deep 13 times for Reading in June 2016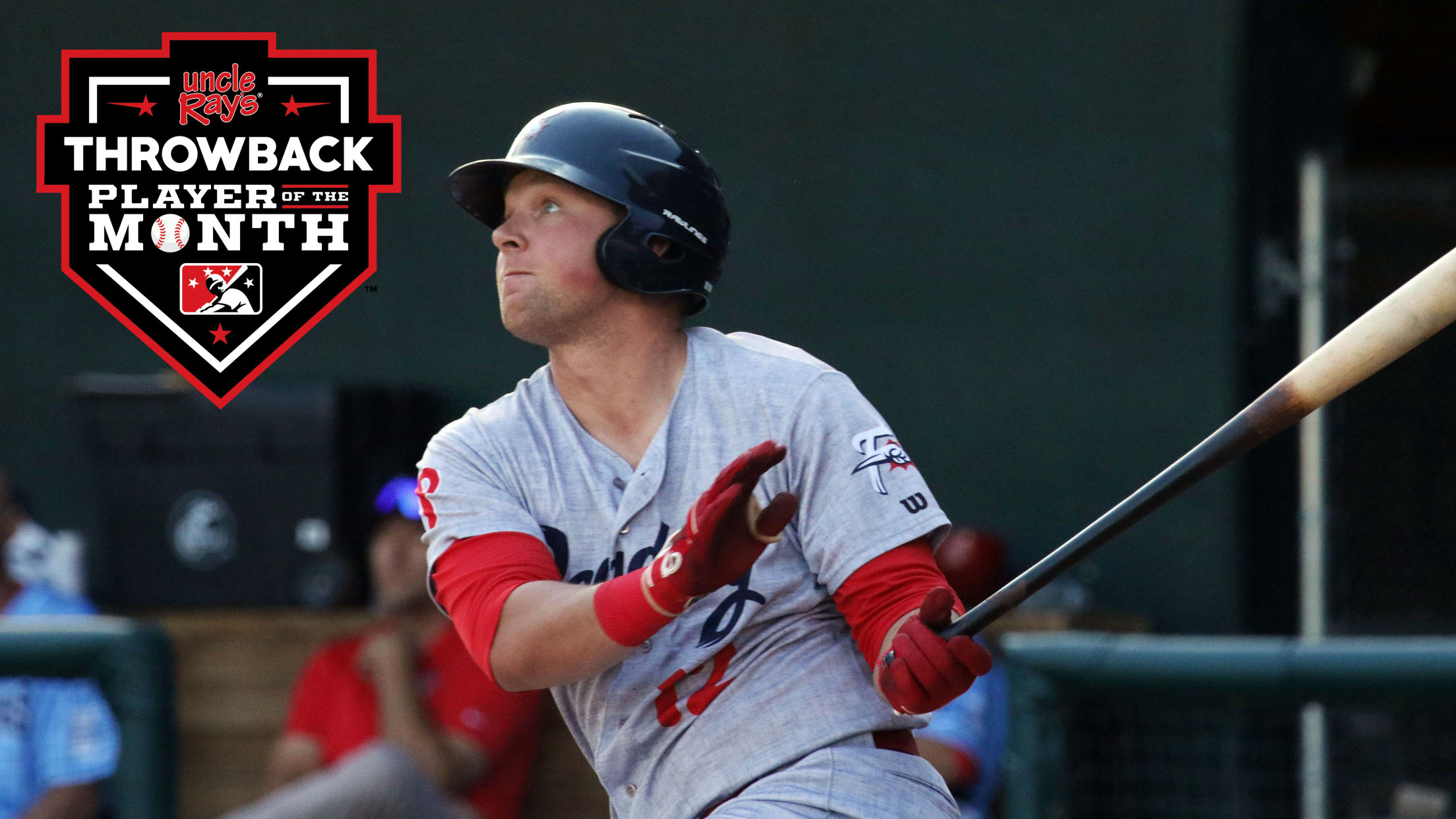 Rhys Hoskins batted .351/.415/.784 with 13 home runs in 27 June games for Double-A Reading in 2016. (Carl Kline/MiLB.com)
Rhys Hoskins broke into the Major Leagues in August 2017 with 11 homers in only twice as many games. It might have been his first time slugging at baseball's highest level, but he arrived in Philadelphia as no stranger to homering in bunches. A 2014 fifth-round Draft pick, Hoskins emerged
Rhys Hoskins broke into the Major Leagues in August 2017 with 11 homers in only twice as many games. It might have been his first time slugging at baseball's highest level, but he arrived in Philadelphia as no stranger to homering in bunches.
A 2014 fifth-round Draft pick, Hoskins emerged two summers later with Double-A Reading. He would have won the Joe Bauman Award in 2016 for leading the Minors with 38 dingers -- except his Fightin Phils teammate and fellow "Bash Brother" Dylan Cozens smacked 40.
A torrid June contributed the most to Hoskins' total as 13 of his 39 hits left the yard. He posted a .351/.415/.784 slash line to claim the honor of Eastern League Player of the Month. After homering just once in the season's first 13 games and nine times in its first two months, the June tear earned Hoskins a spot at the circuit's All-Star Game. Surprise! He hit the Eastern Division's lone roundtripper in the exhibition.
More from Rhys Hoskins' POM stretch:
- Fightins' Hoskins hits another walk-off blast
- Reading rips back-to-back-to-back homers
- Fightins' Hoskins plates career-best six
- Eastern League announces All-Star Game rosters
- MiLB announces June Players of the Month
Hoskins remained in Reading for the entire 2016 season and finished with 116 RBIs, 71 walks, 125 strikeouts and a .943 OPS to go with those 38 big flies.
The next season brought him to Triple-A Lehigh Valley, and his power stroke followed. Hoskins crushed 29 homers and posted a .966 OPS in 401 at-bats with the IronPigs before getting the August call to The Show, where he went on home run streaks of three and five games before he could log a month of service time. Hoskins ended the year with 47 homers across the Majors and Minors and has strolled around the bases for the Phillies 81 times in his career.
Joe Bloss is a contributor for MiLB.com. Follow him on Twitter @jtbloss.