Bulls' Haley Hammers Sounds 6-3
1B Jim Haley slams two homers, C Ford Proctor clubs 3 hits in victory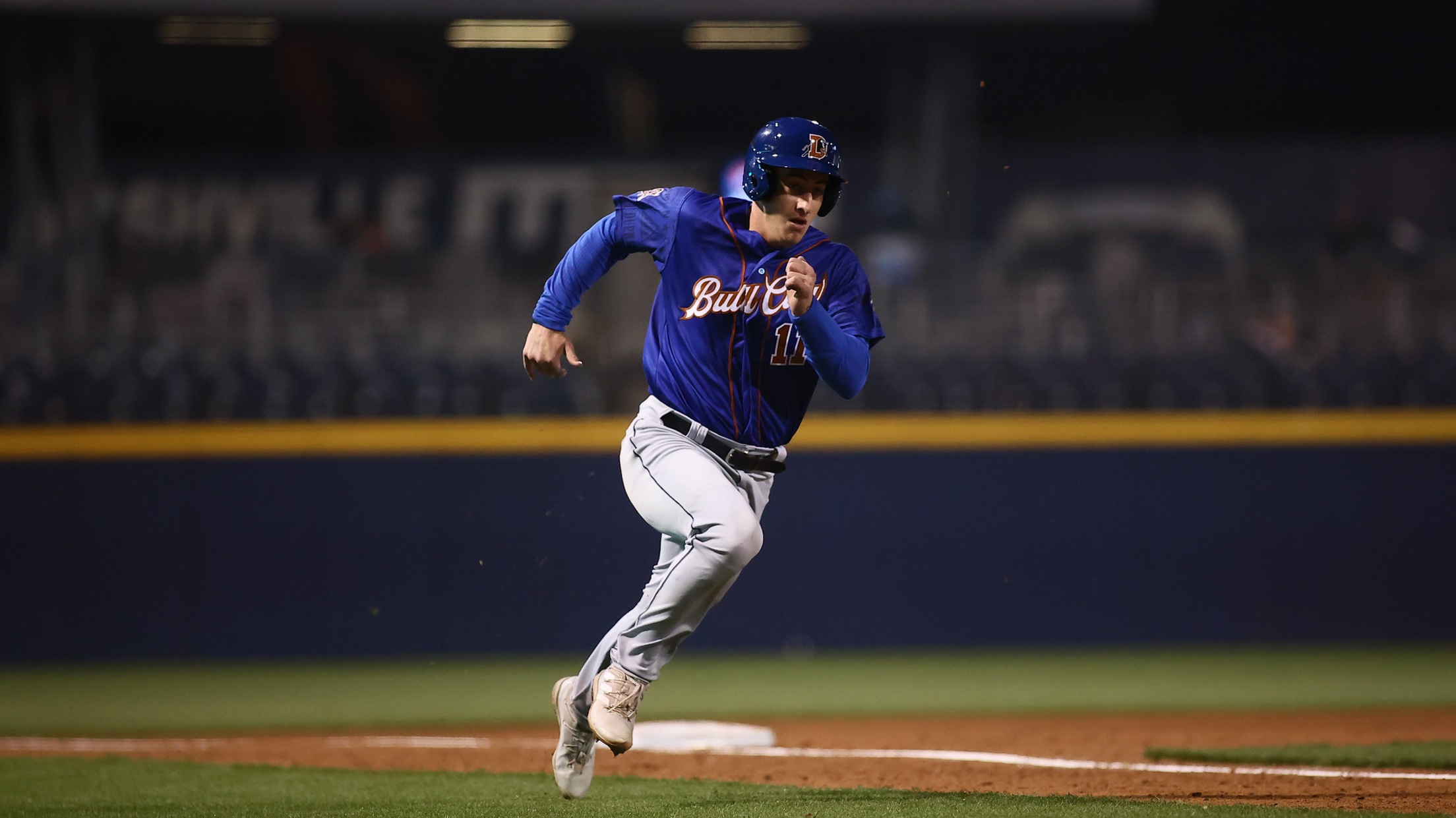 Bulls first baseman Jim Haley crushed two home runs and catcher Ford Proctor smashed three hits, while southpaw Colin Poche fired a scoreless inning in his first outing in over two years in Durham's 6-3 win over the Nashville Sounds on Thursday night at First Horizon Park. Haley's started the
Toolshed: Spring invitees to follow in AL
Tigers' Cameron, Angels' Jones among NRIs worthy of attention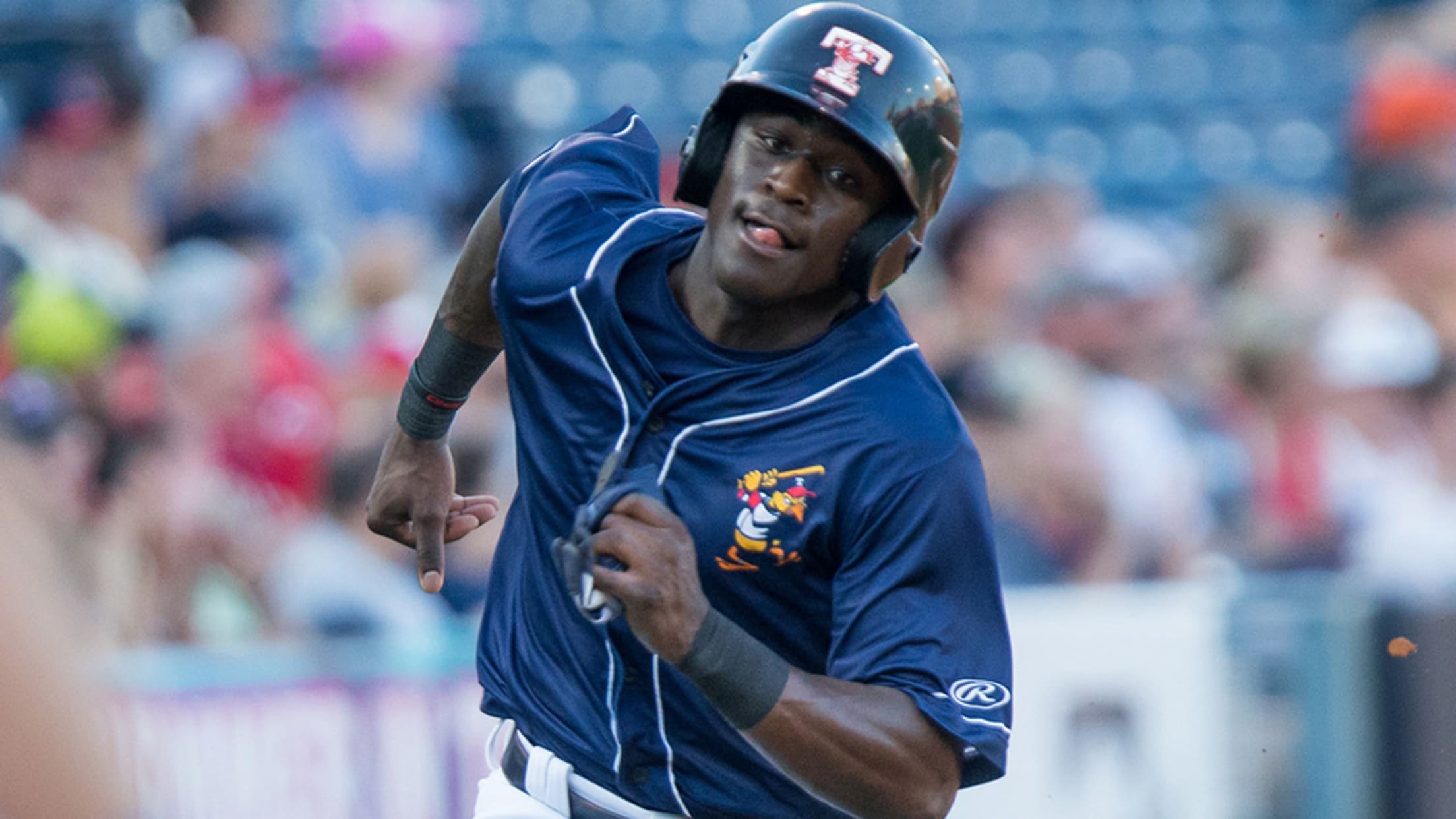 Vladimir Guerrero Jr. and Bo Bichette. Royce Lewis and Alex Kirilloff. Forrest Whitley and Corbin Martin.There's never a shortage of Top 100 Prospects who receive invitations to Major League camp ahead of Spring Training, and this year's edition in Arizona and Florida is no different. There are also, though, plenty
Toolshed selects the 2018 All-MiLB Team
Guerrero, Jimenez, Paddack were among the best of the best
Each offseason, MiLB.com goes position by position for every farm system and honors the players -- regardless of age or prospect status -- who had the best seasons in their organization. The result is our Organization All-Star series, which is now in the books for 2018.This edition of Toolshed caps the
Franco, McKay shine brightly for Rays
Top prospects lead a powerful group of Tampa Bay youngsters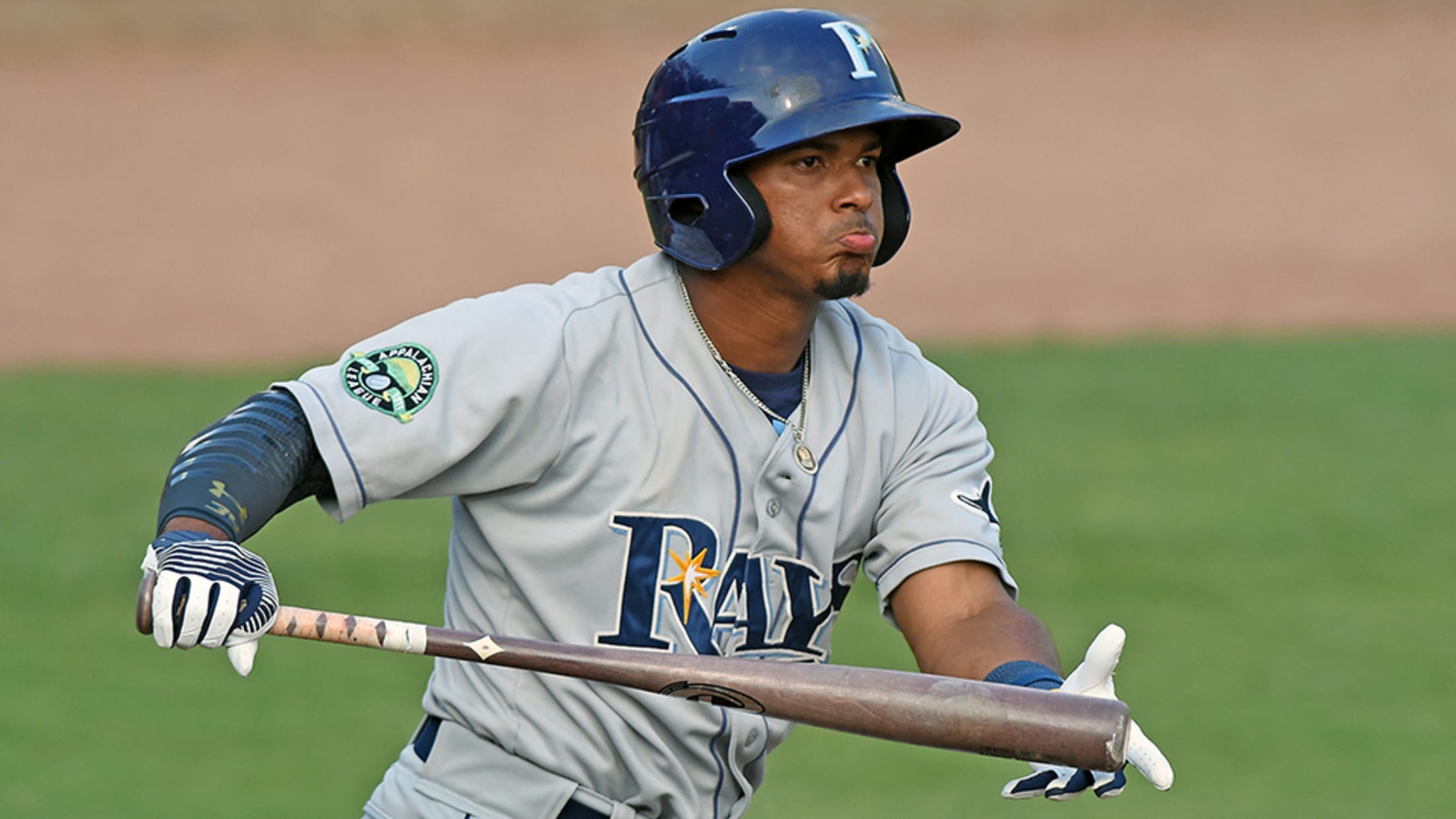 Each offseason, MiLB.com goes position by position across each system and honors the players -- regardless of age or prospect status -- who had the best seasons in their organization. Click here to locate your favorite club.Finishing third in the American League East did nothing to diminish what Tampa Bay
Poche rides breakout season to MiLBY
Lefty reliever stars after May trade to Rays, bump to Triple-A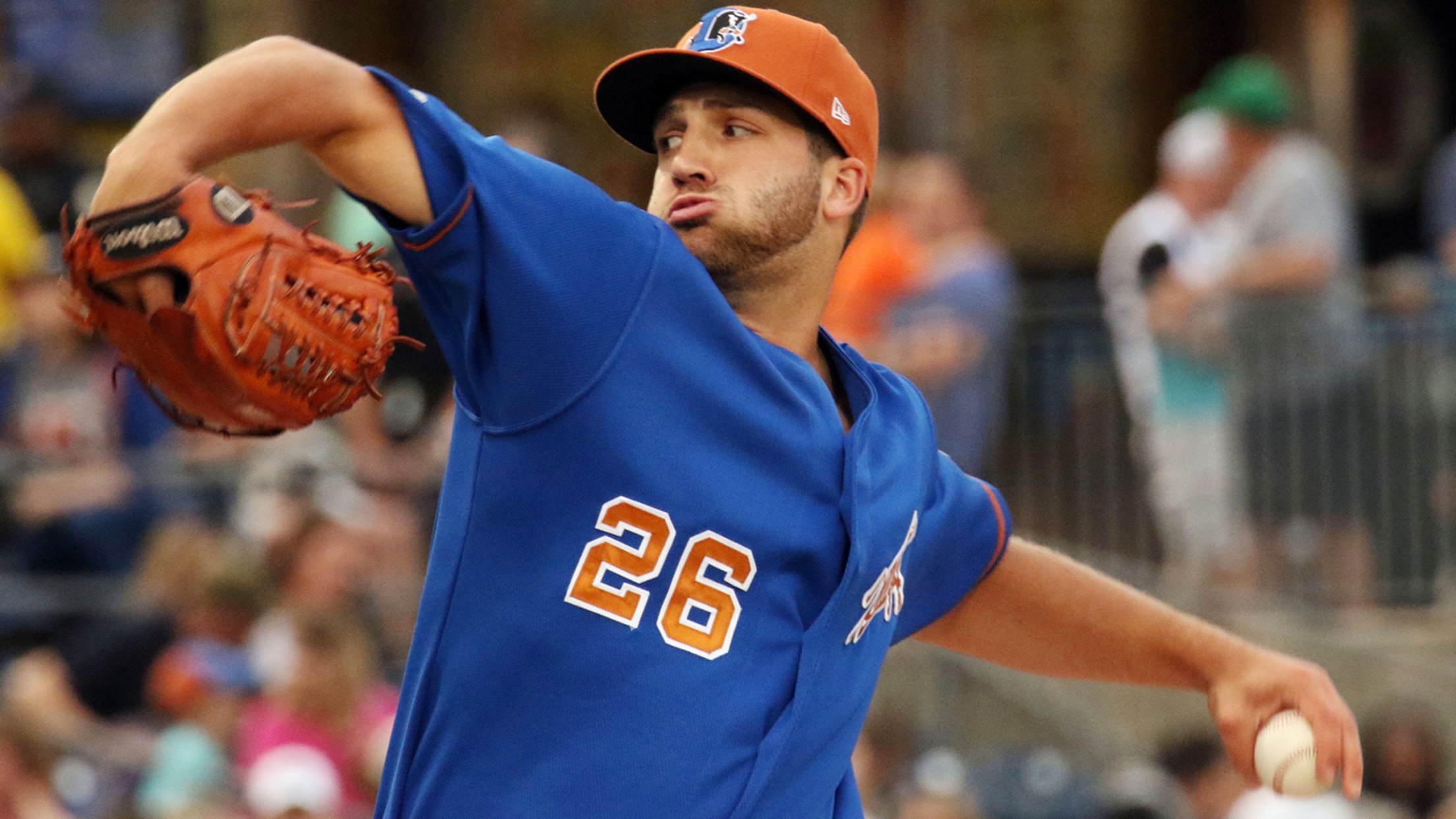 There may not be a foolproof formula to creating dominant relievers, but it might involve a look at the D-backs system.For the second straight season, another team acquired a pitcher from Arizona who finished the year as the best reliever in the Minor Leagues. In 2018, after a sterling start
Poche too good for Rays to pass up
Bulls lefty brings scoreless streak to new level, organization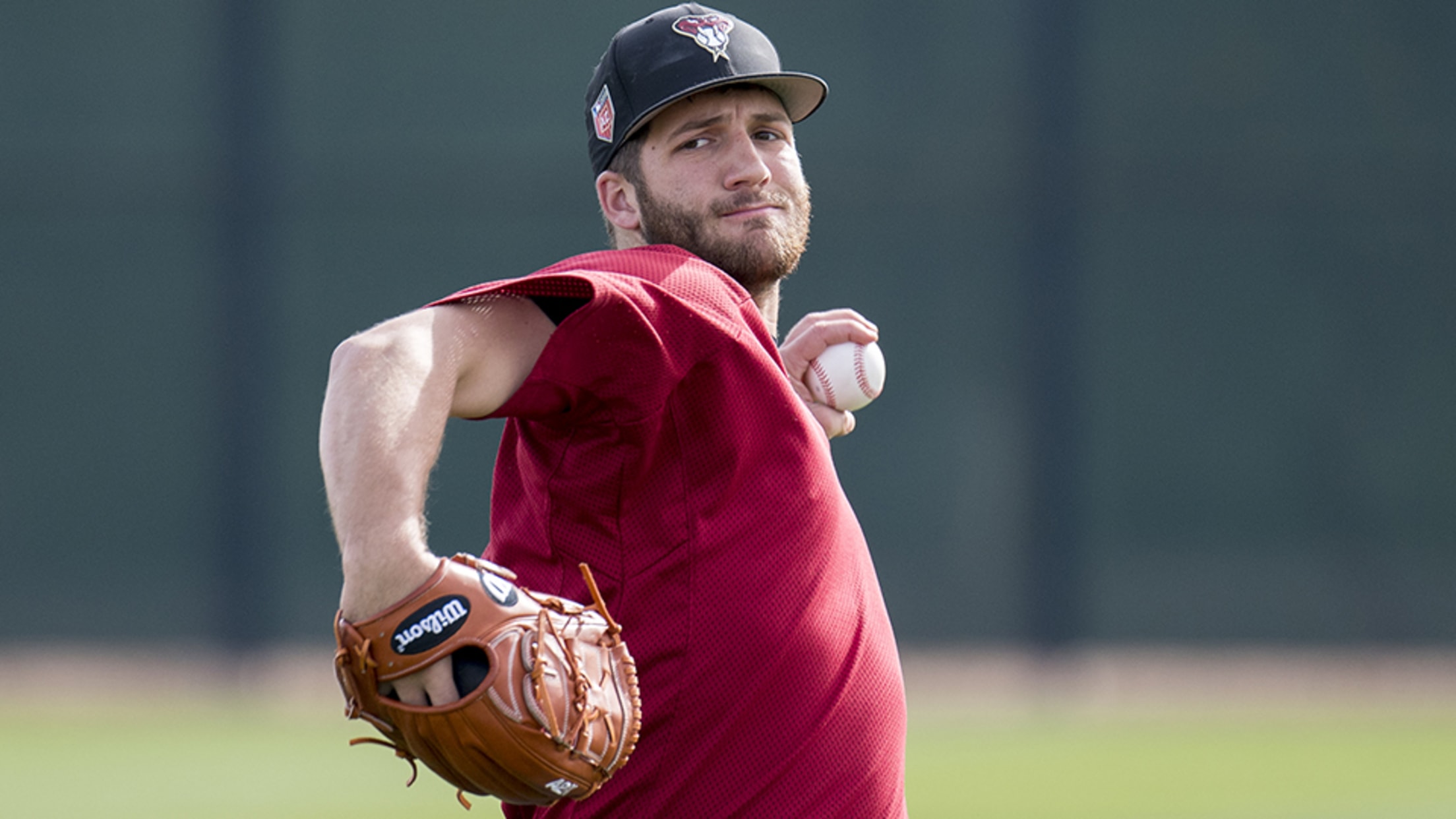 Tampa Bay went right up to the May 1 deadline to select the final prospects for completion of February's three-way trade with the D-backs and Yankees.The way that Colin Poche began the Southern League season, though, it was pretty obvious that the left-handed reliever would be nearly impossible to pass
Mississippi shuts out Generals for first time in 2018
Jackson drops series despite Atkinson's strong day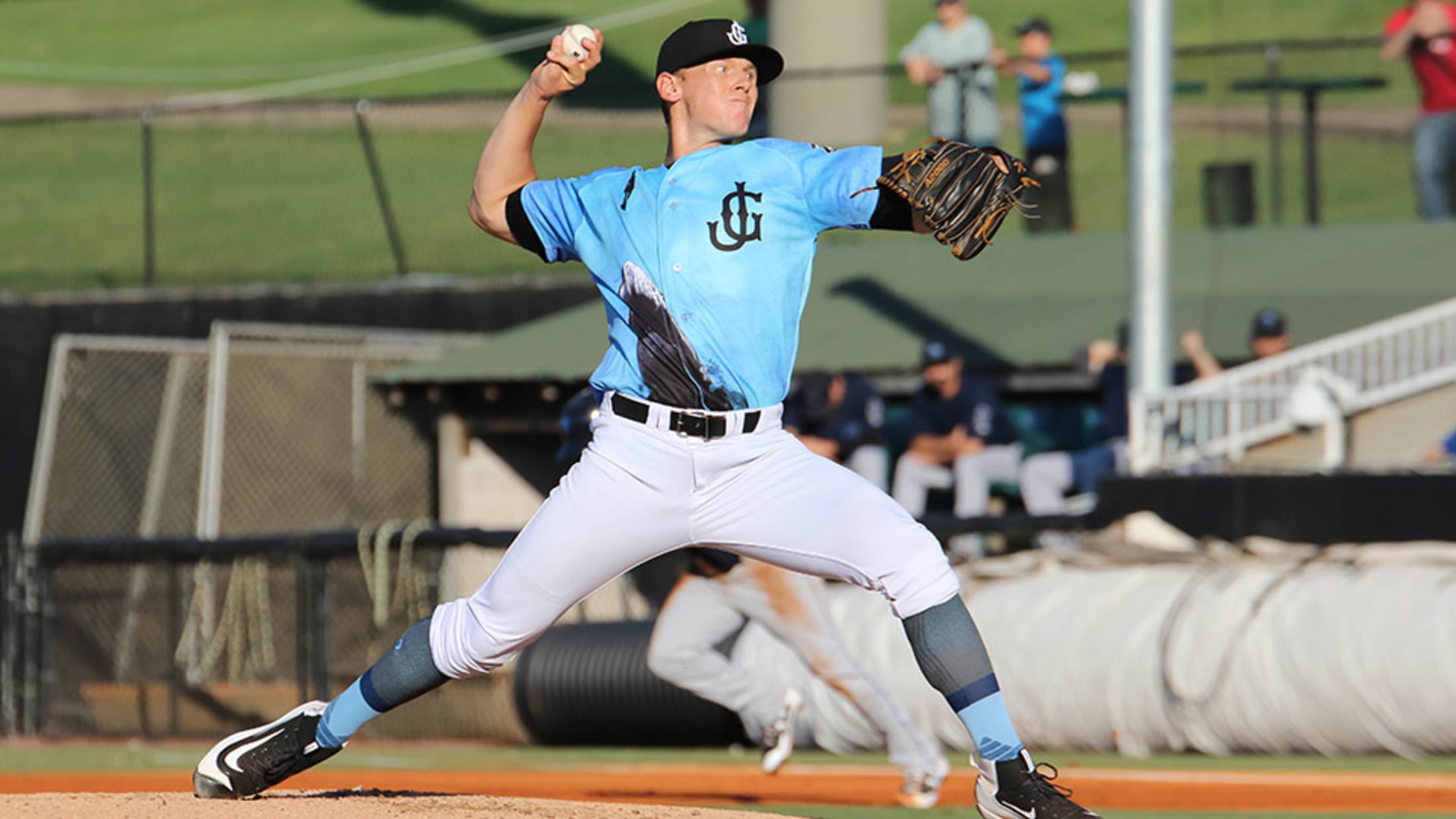 Pearl, Miss. - Playing their first rubber game of 2018, the Jackson Generals could not overcome the Mississippi Braves in a 4-0 defeat Monday at Trustmark Park.
Poche Earns BC® Relief Pitcher Award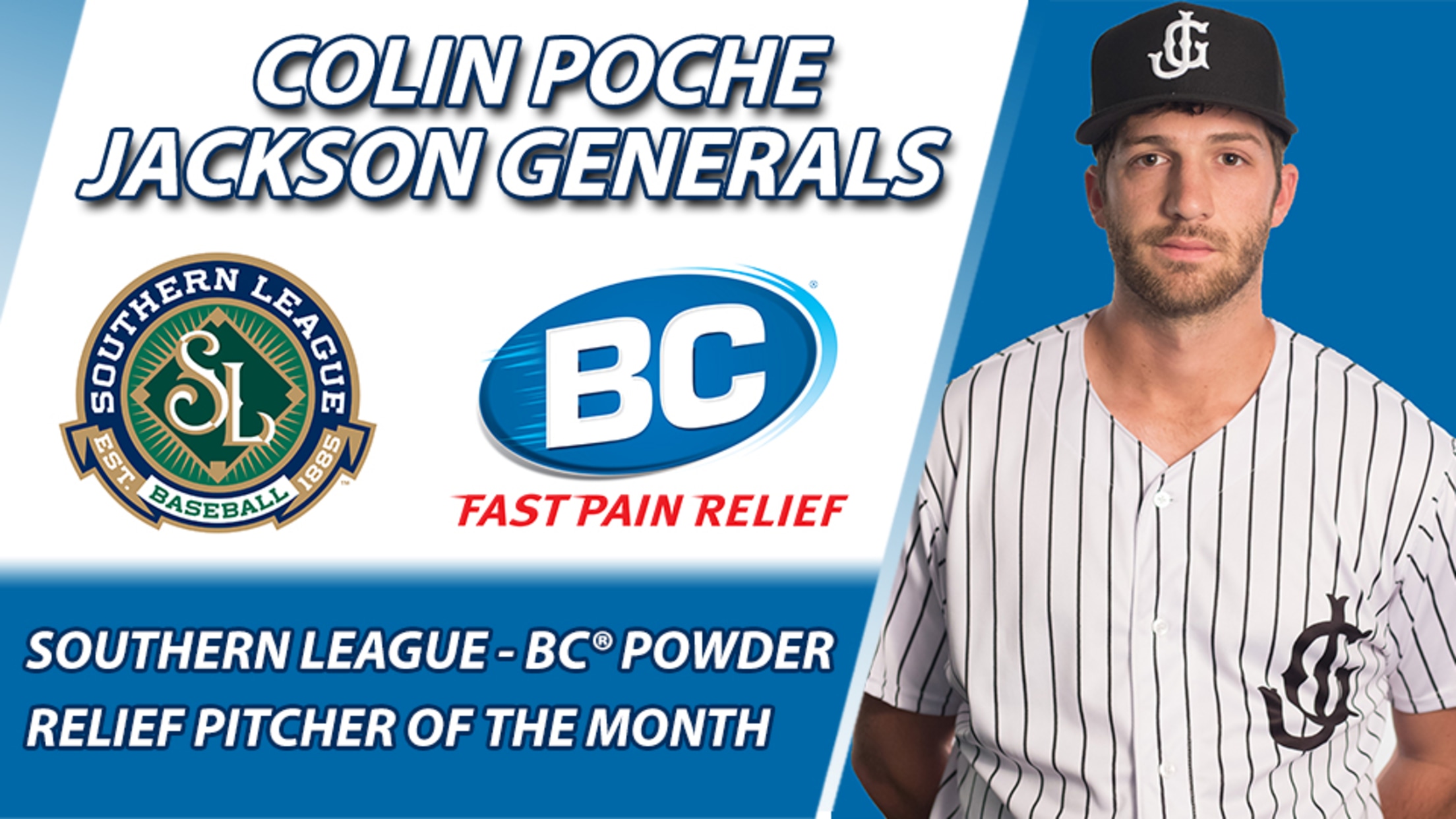 MARIETTA, GA - The Southern League of Professional Baseball Clubs are proud to announce that Jackson Generals LHP Colin Poche has been named the BC® Relief Pitcher of the Month for April.Poche, 24, earned the recognition following a dominant month on the mound for the league-leading Jackson Generals. The Texas
Toussaint holds down Generals in 4-3 win
Jackson rally in ninth falls short; Mississippi takes 2-1 series lead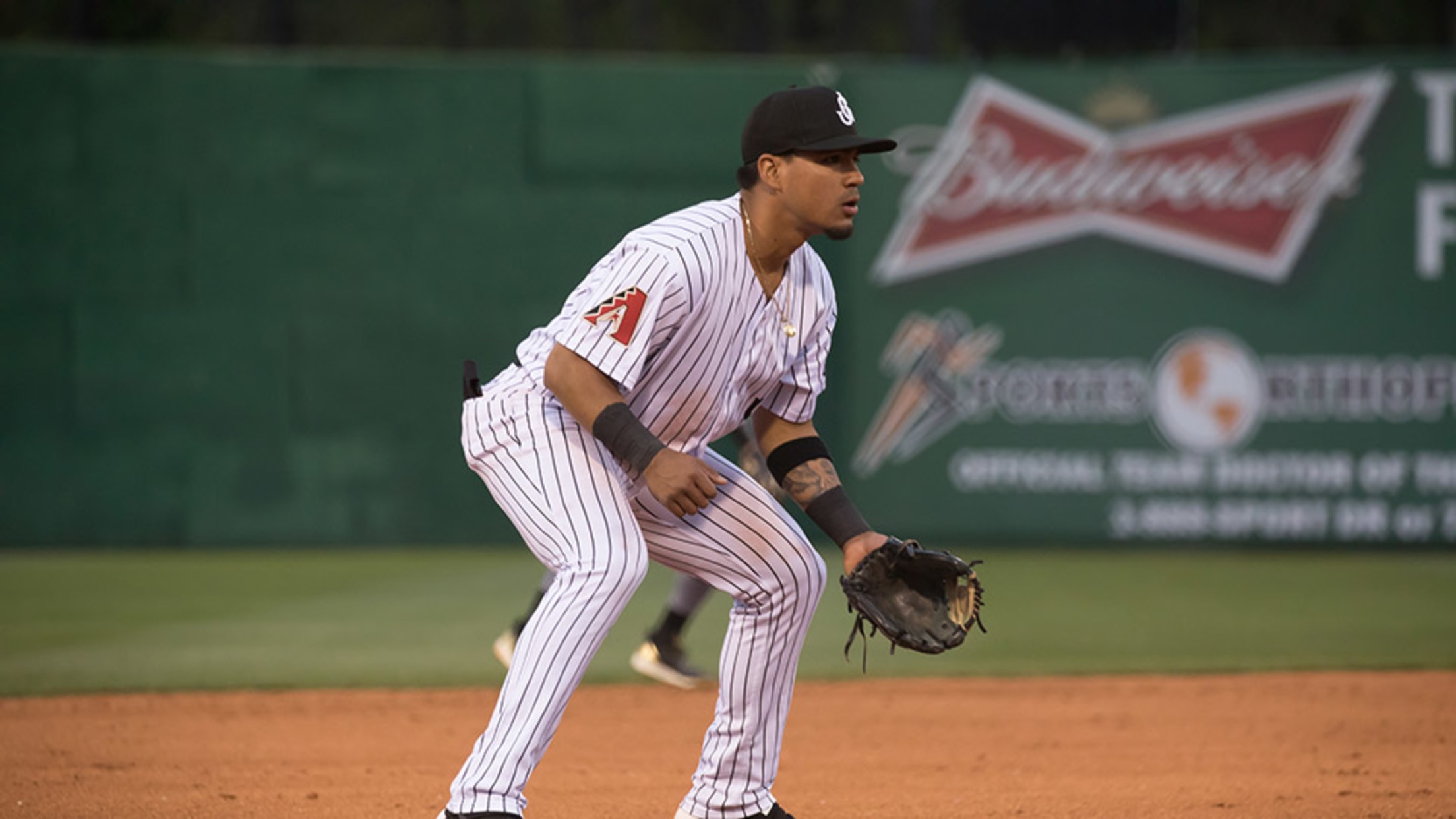 Pearl, Miss. - Down to their last out in the top of the ninth, the Jackson Generals fought back from a 4-1 hole to close within a run. It wasn't enough, as the Mississippi Braves held on for a 4-3 victory at Trustmark Park on Saturday.
Lookouts deny Generals' tenth straight win
Gonsalves outduels Atkinson; Medrano extends hitting streak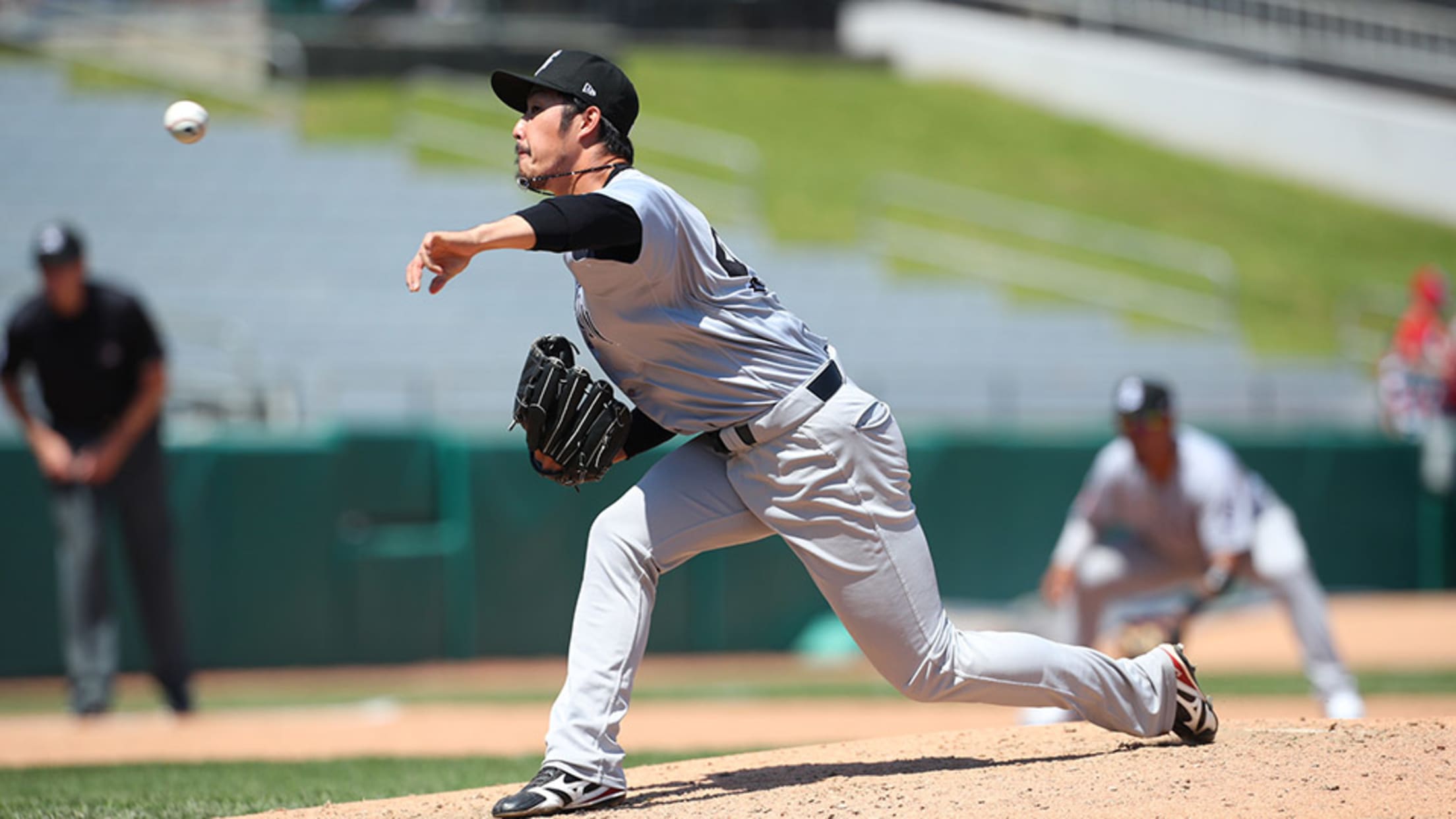 Jackson, Tenn. - One early-inning at-bat can make a humongous difference now and then, and the Jackson Generals have felt the effects of such an at-bat on multiple occasions in their series with Chattanooga. 
Jones, Donatella headline sweep of Barons
Generals win 6th straight, off to best start in over a decade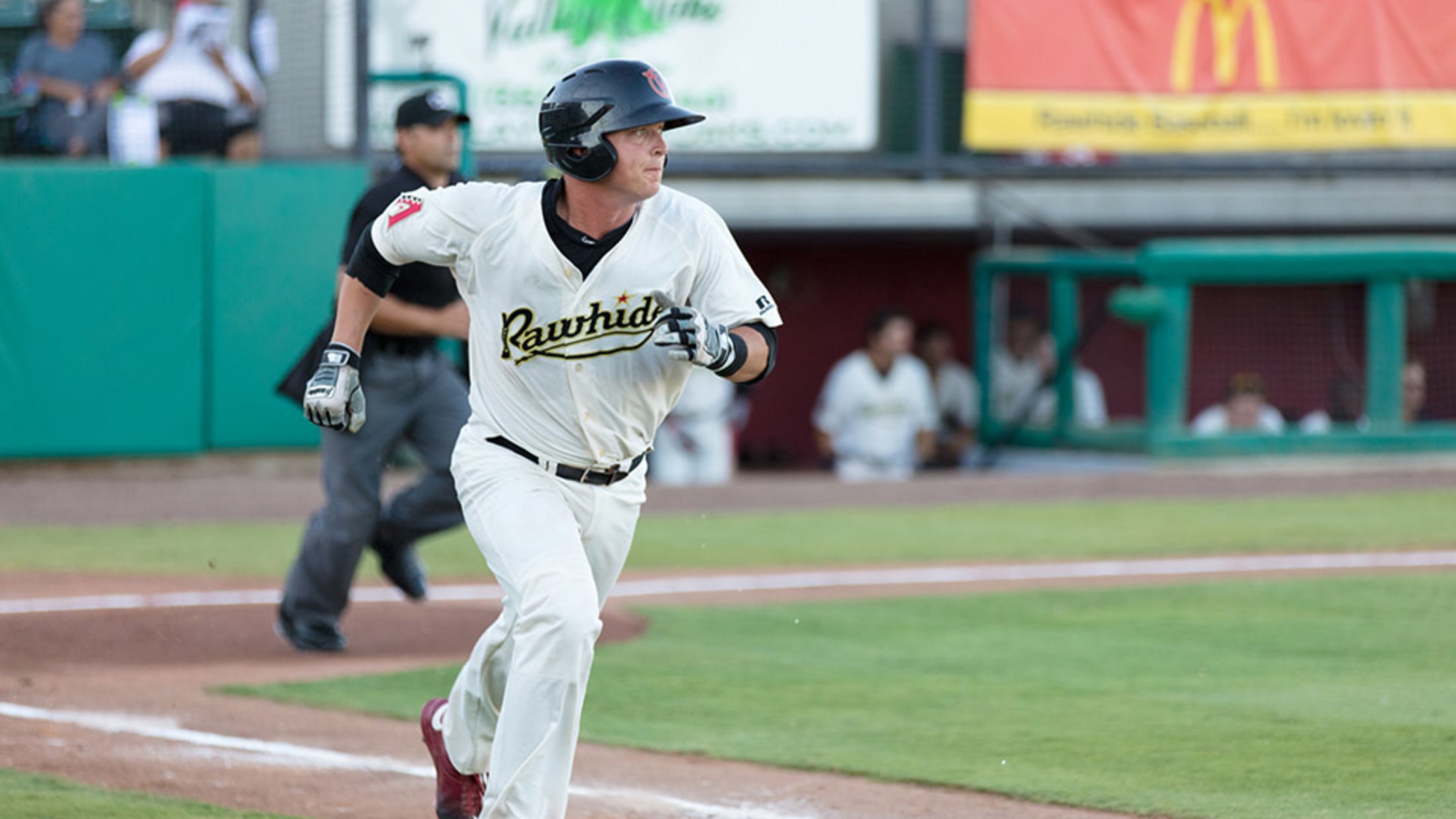 Jackson, Tenn. - For the second straight night, the Jackson Generals piled up at least ten hits in a game while holding Birmingham without a hit over the first four innings. It worked just as well the second time as it did the first: with a 7-2 win, the Generals claimed
Flores, Westbrook lead Generals rally over Barons
Jackson fights out of four run hole in final three at-bats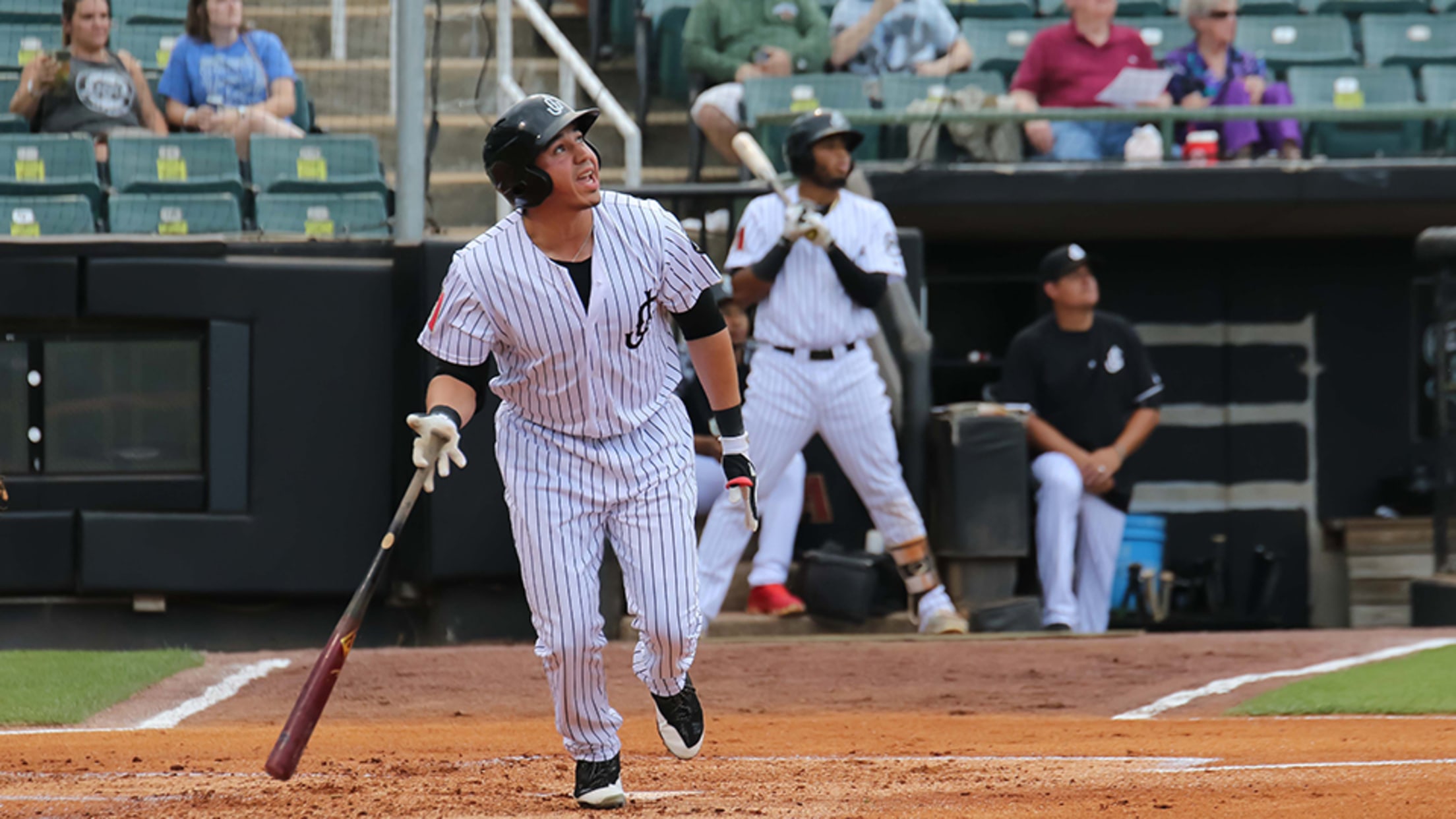 Persistence pays off, and it did so again on Monday evening, as the Jackson Generals eked out a 5-4 victory over the Birmingham Barons at The Ballpark at Jackson.
Valiant bullpen effort not enough in extras
7th-inning rally keys comeback, but Generals can't hold lead in 11th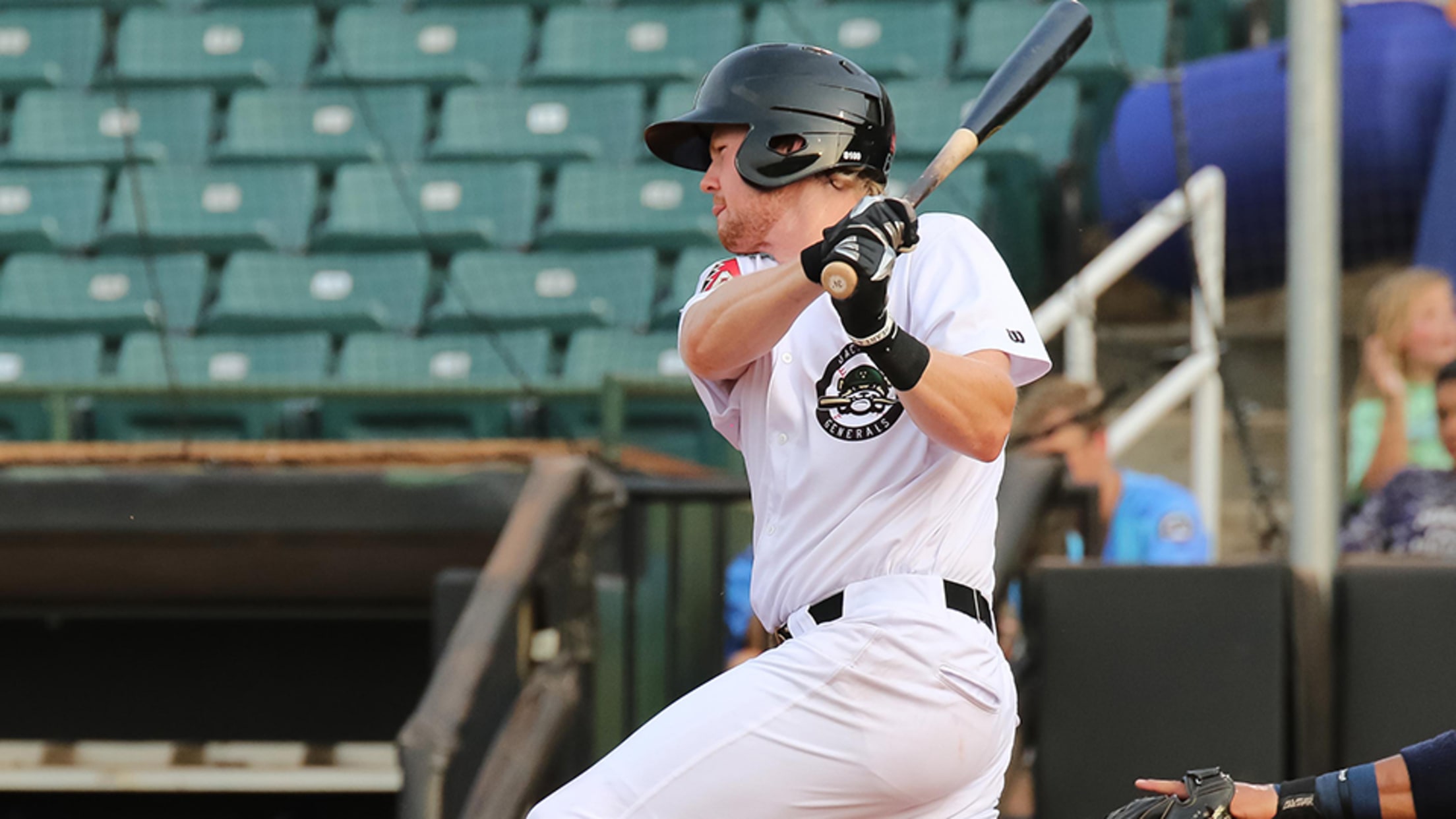 Sevierville, Tenn. - The streak of tight games between the Tennessee Smokies and the Jackson Generals continued on Friday, extending what has become a thrilling daily ritual.
DeLuzio delivers Generals' second straight walk-off win, 3-2
Vasquez, bullpen shine once again; Gonzalez features prominently in scoring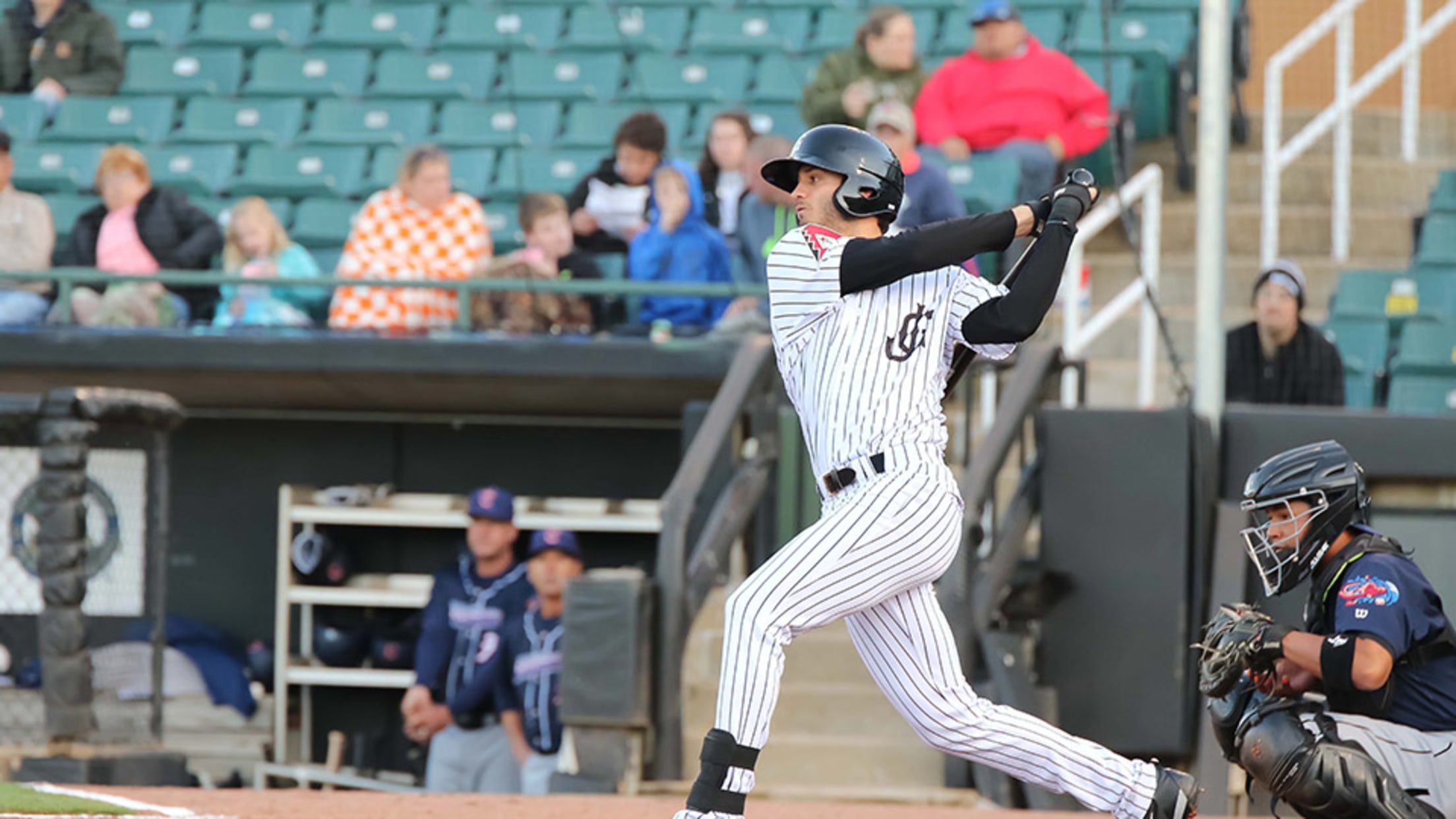 Jackson, Tenn. - Jackson Generals center fielder Ben DeLuzio did not record a hit in his first four at-bats on Monday, but his day ended with a bang.
Late comeback falls short in 3-2 Generals loss
Jackson held hitless through third inning; bullpen deals four scoreless frames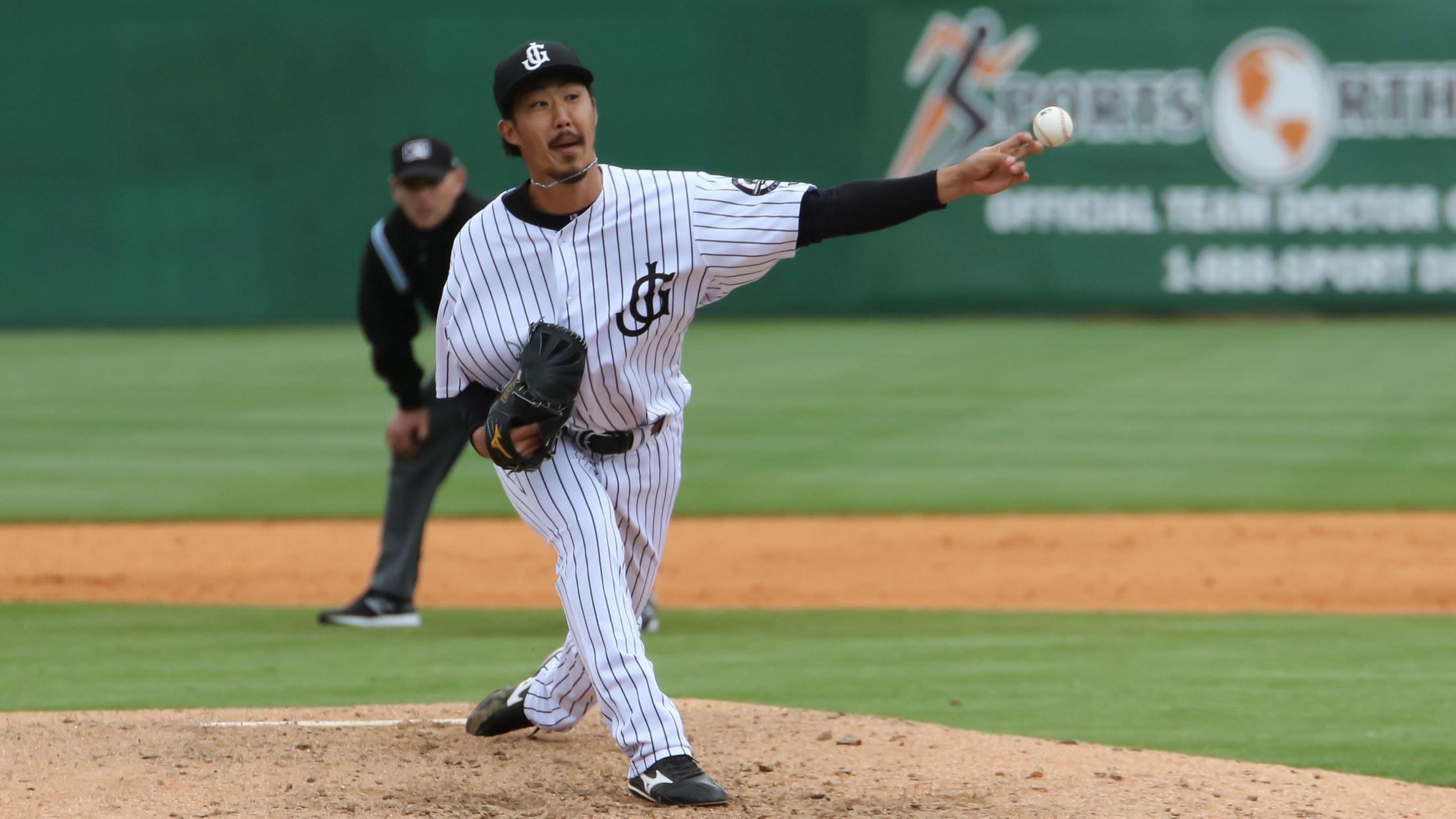 Jackson, Tenn. - The chill finally sank in on Saturday night, as the Jackson Generals' offense managed just two runs in a 3-2 defeat against Jacksonville (1-2) at The Ballpark at Jackson.
Duplantier, Varsho have D-backs on the rise
As far as talent's concerned, season shows system isn't a desert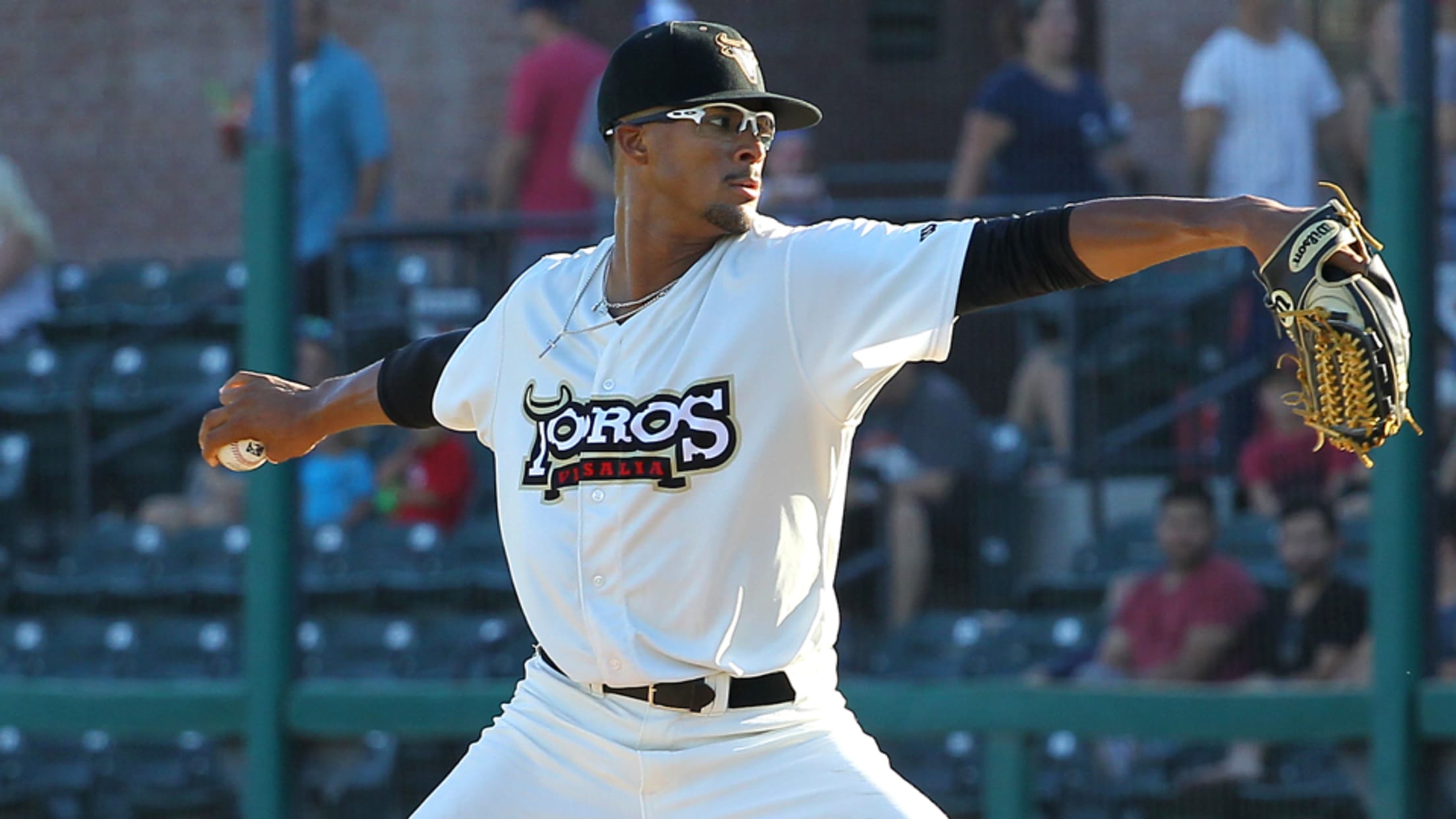 This offseason, MiLB.com is taking a look at the most outstanding campaigns by players in each system across Minor League Baseball and honoring the players -- regardless of age or prospect status -- who had the best seasons in their organization.Not long ago, the Arizona system appeared more noteworthy for