River Cats done in by extra inning home run
Mike Yastrzemski blasts ninth home run to force extra frames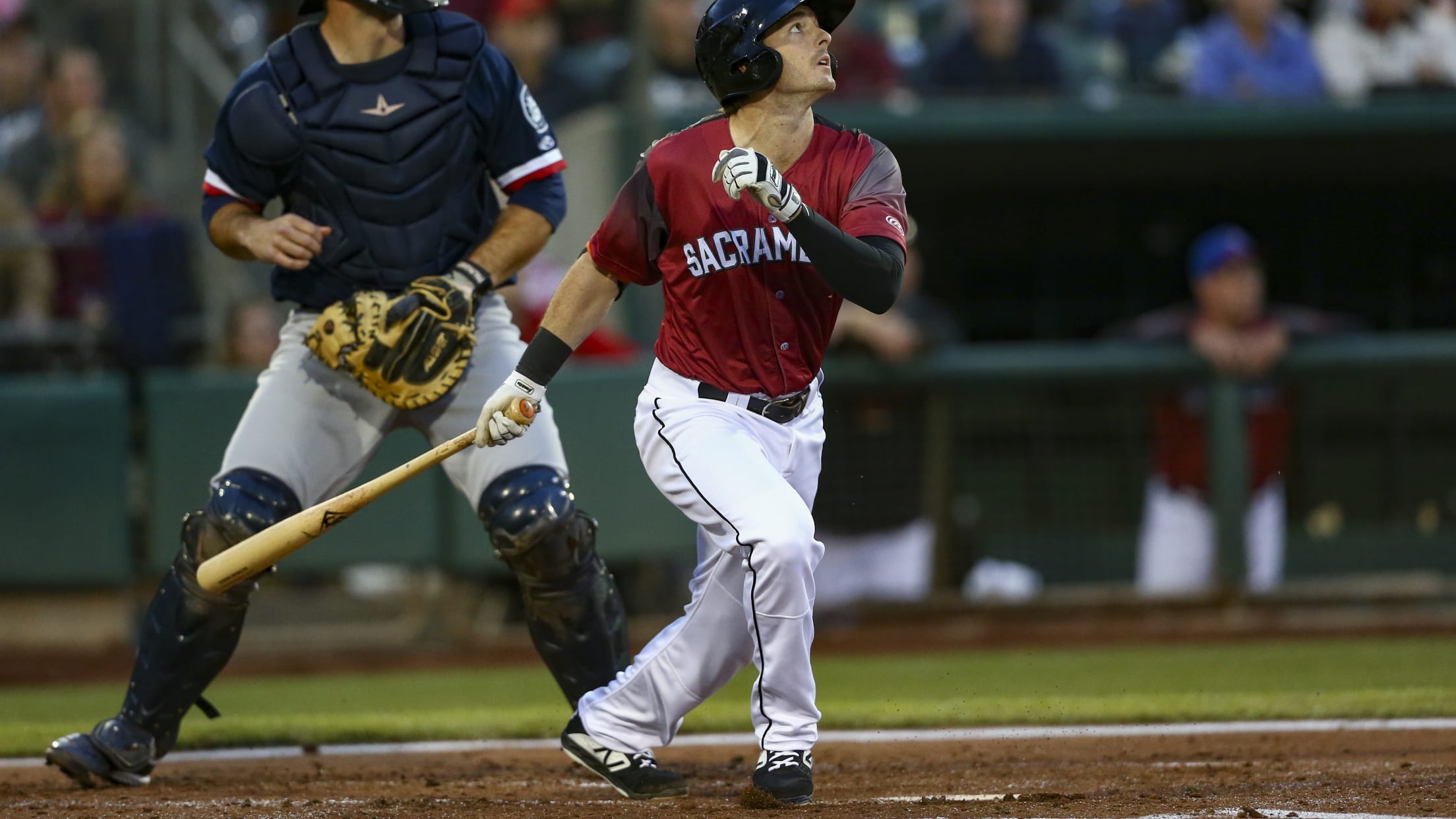 West Sacramento, Calif. - The Sacramento River Cats (16-18) came from behind to force extras, thanks to a pinch-hit homer from Mike Yastrzemski, but fell to the Fresno Grizzlies (18-16) 7-4 in ten innings. The Washington Nationals' number one prospect, Carter Kieboom's home run in the tenth was the difference.River
Anderson solid as River Cats top Aces
Six extra-base hits back Anderson's second victory of the season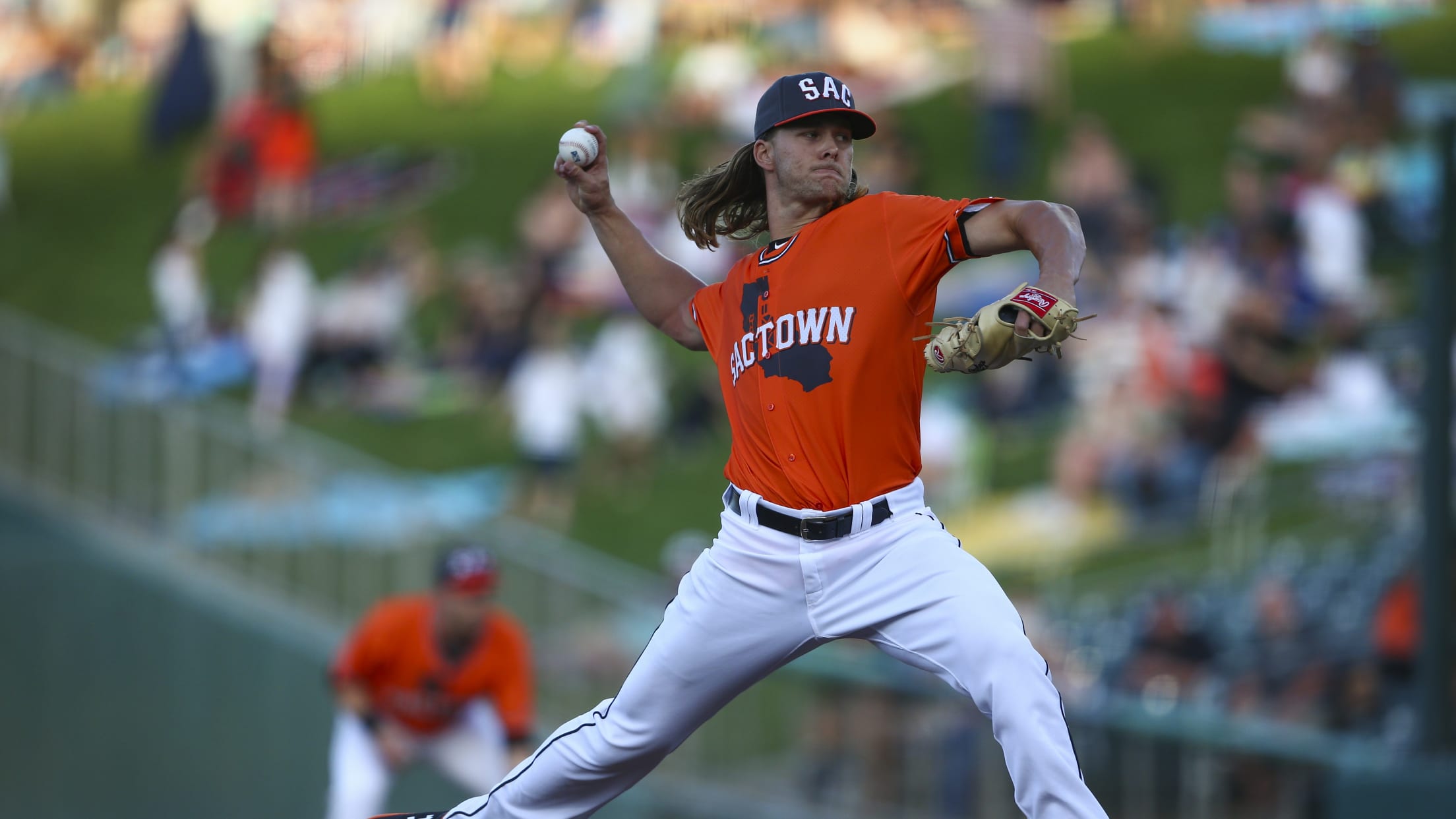 Albuquerque, NM. - The Sacramento River Cats (15-13) picked up where they left off in Albuquerque, defeating the Reno Aces (11-17) 8-2 to kick off the 12-game homestand.Starter Shaun Anderson turned in another strong performance on Friday, tossing five innings and striking out three while giving up two runs to
Rainiers walk off on River Cats to close out series
Anderson strikes out career-high nine in six strong innings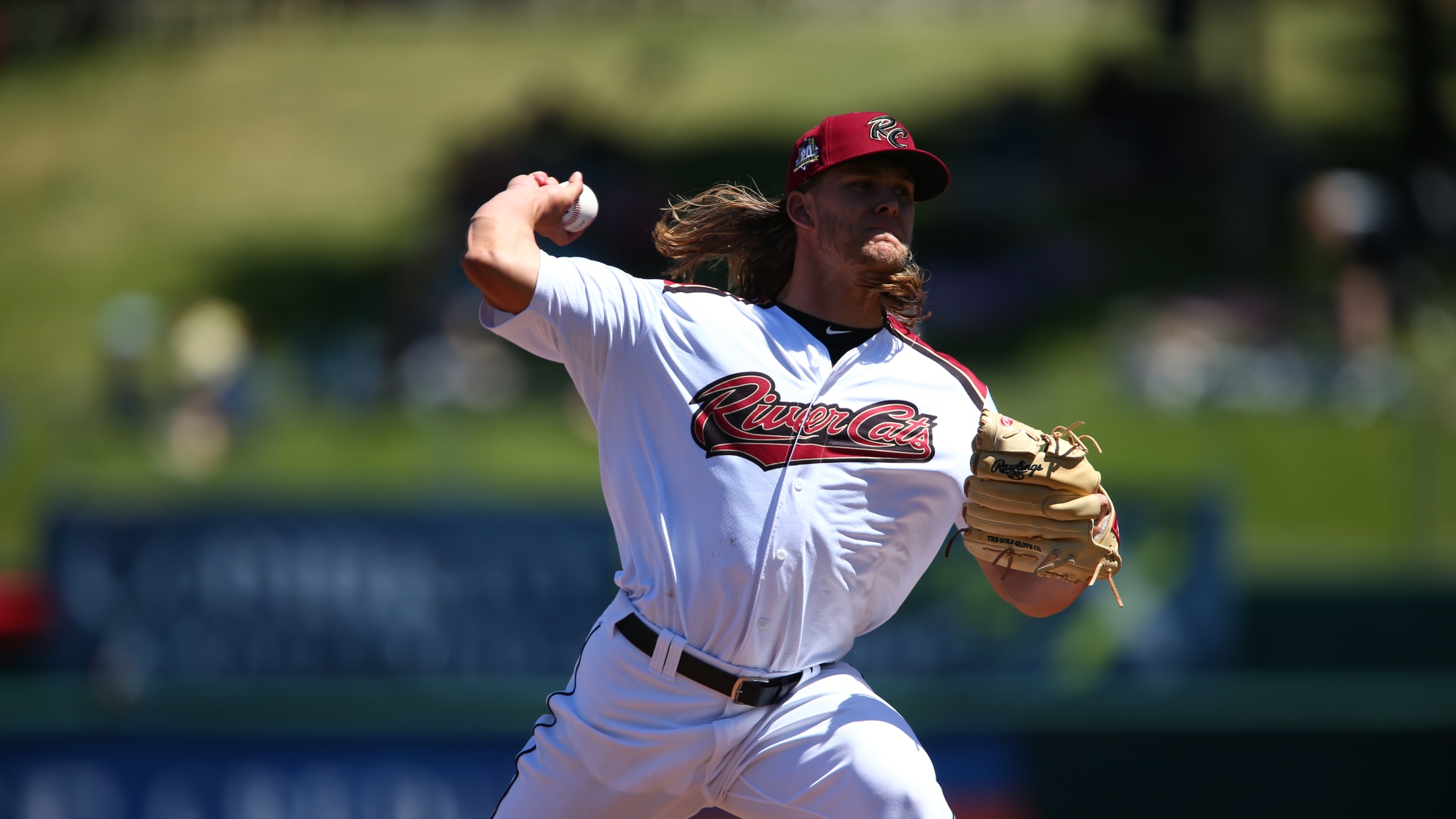 Tacoma, Wash. -- Despite six innings of solid work from right-hander Shaun Anderson, the Sacramento River Cats (12-11) lost 4-3 on Sunday afternoon as the Tacoma Rainiers (9-15) walked off on a sacrifice fly in the ninth.Heading to the final frame down one, catcher Stephen Vogt led off with his
Grand slam dooms River Cats in series-ending loss
Solano stays hot with three hits as club hits the road for nine games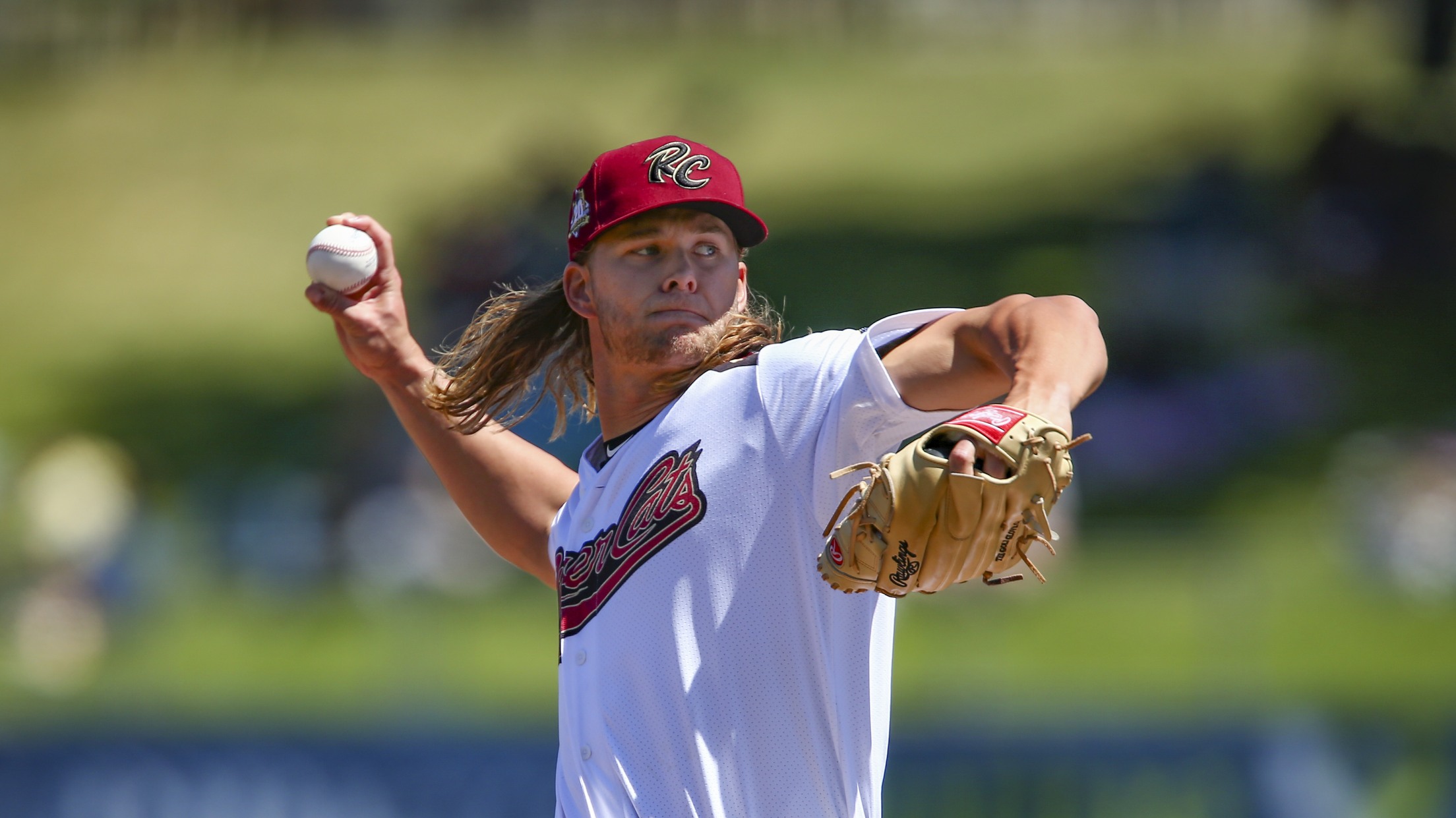 West Sacramento, Calif. -- Right-handed starter Shaun Anderson turned out a solid 5.2-inning outing but the bullpen would falter, resulting in an 8-4 loss for the Sacramento River Cats (9-9) at the hands of the Salt Lake Bees (5-12).Anderson struck out five, allowed a pair of doubles, and surrendered just
Two River Cats homers not enough to slow down red hot Aviators
Bullpen falters again late as Sacramento falls to Las Vegas 5-4 in extras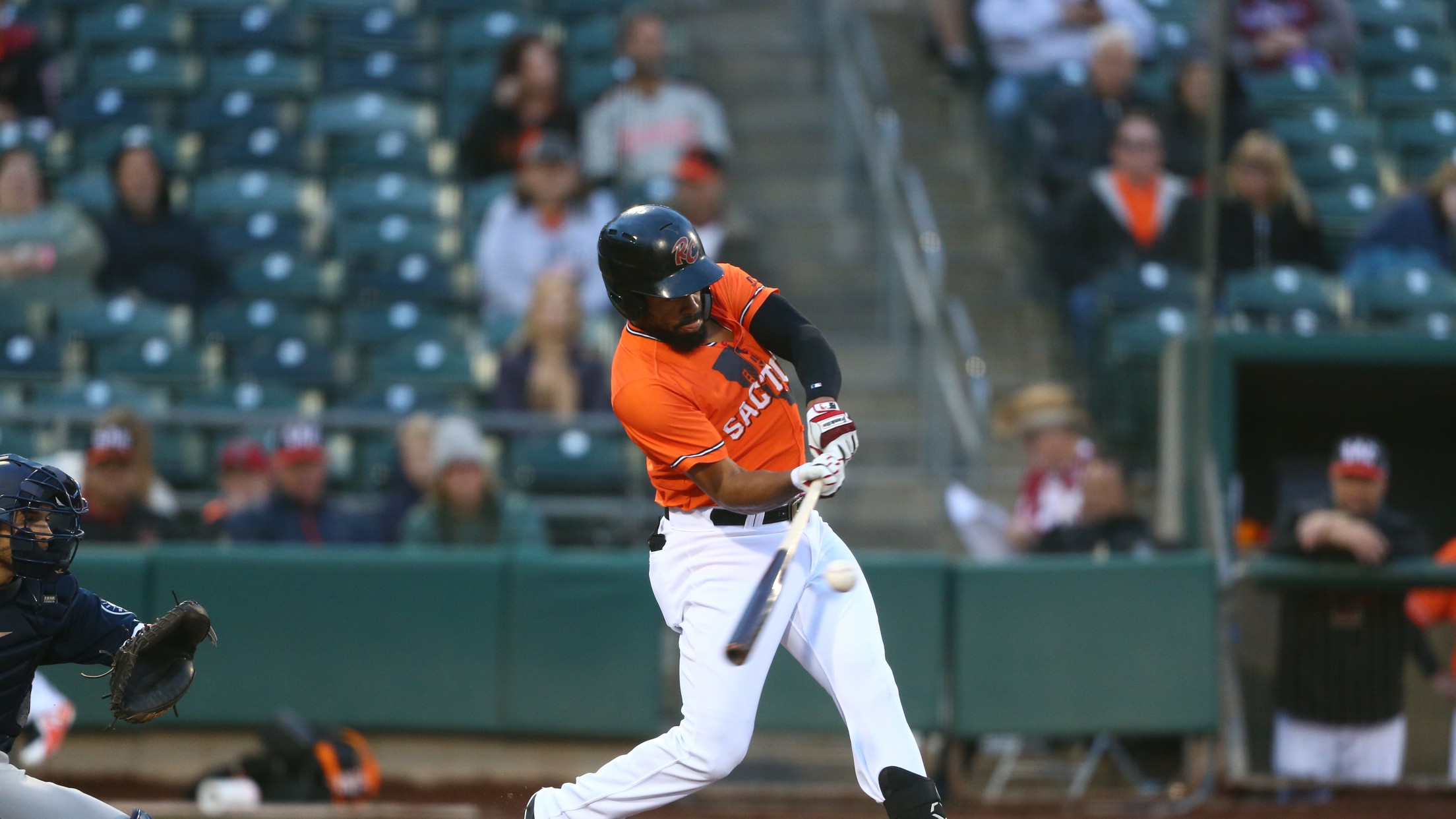 West Sacramento, Calif. - The Sacramento River Cats (6-7) experienced some déjà vu Wednesday night as the Aviators (12-2) plated one in the ninth and two in the tenth to defeat the River Cats 5-4.River Cats' starter Shaun Anderson looked sharp on Wednesday night, allowing just two runs and striking
River Cats erupt early, hold on late to defeat Rainiers
Anderson goes five innings with five strikeouts in strong 2019 debut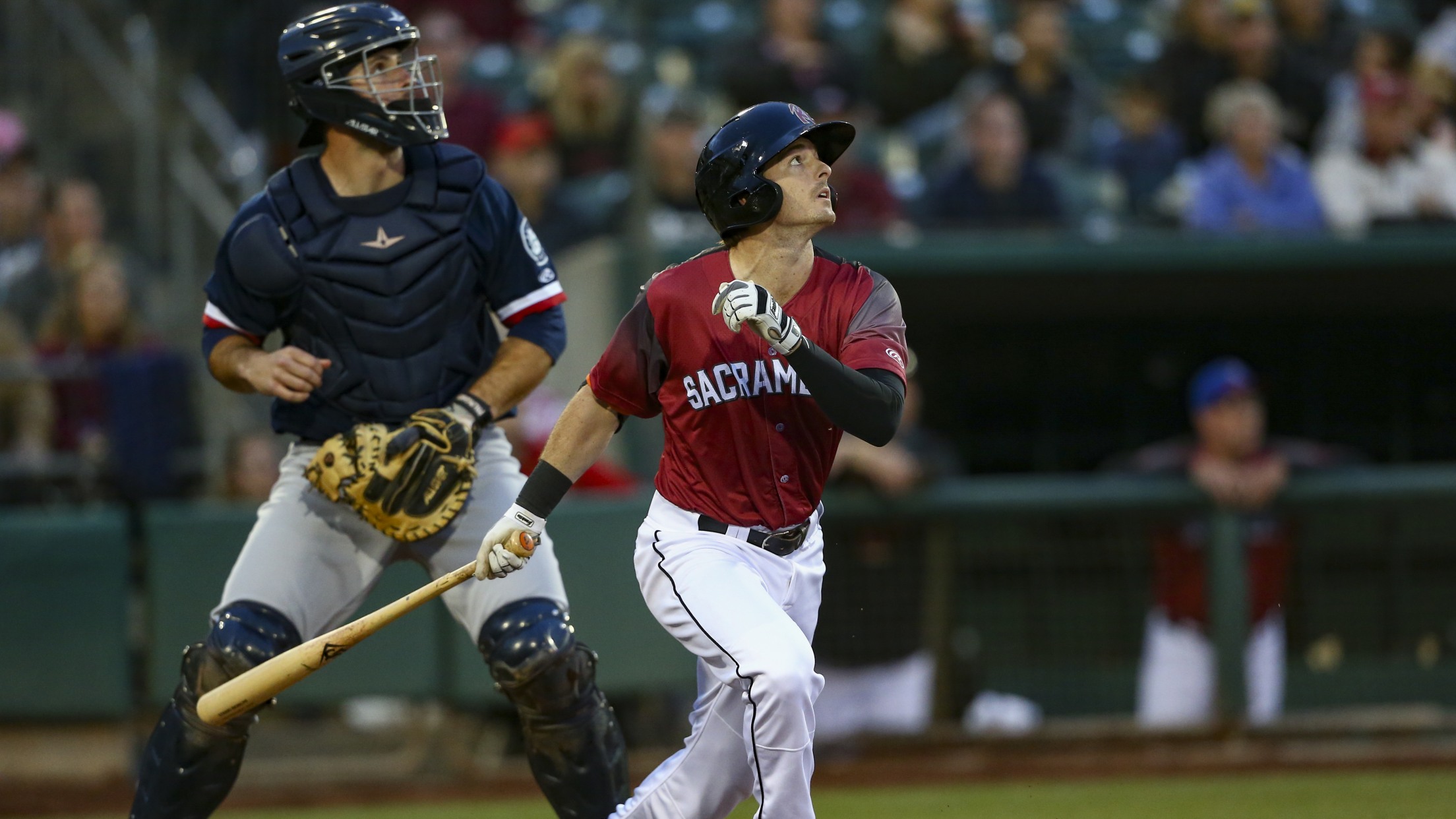 West Sacramento, Calif. - Number four Giants prospect Shaun Anderson delivered five strong innings on Saturday evening, his first start of the season for the Sacramento River Cats (2-1). A pair of home runs and two big innings paced the offense to an 11-5 victory over the Rainiers (1-2).Anderson, a
Anderson brilliant in series-opening win over 51s
Three-run fourth inning pads lead for Anderson's strong outing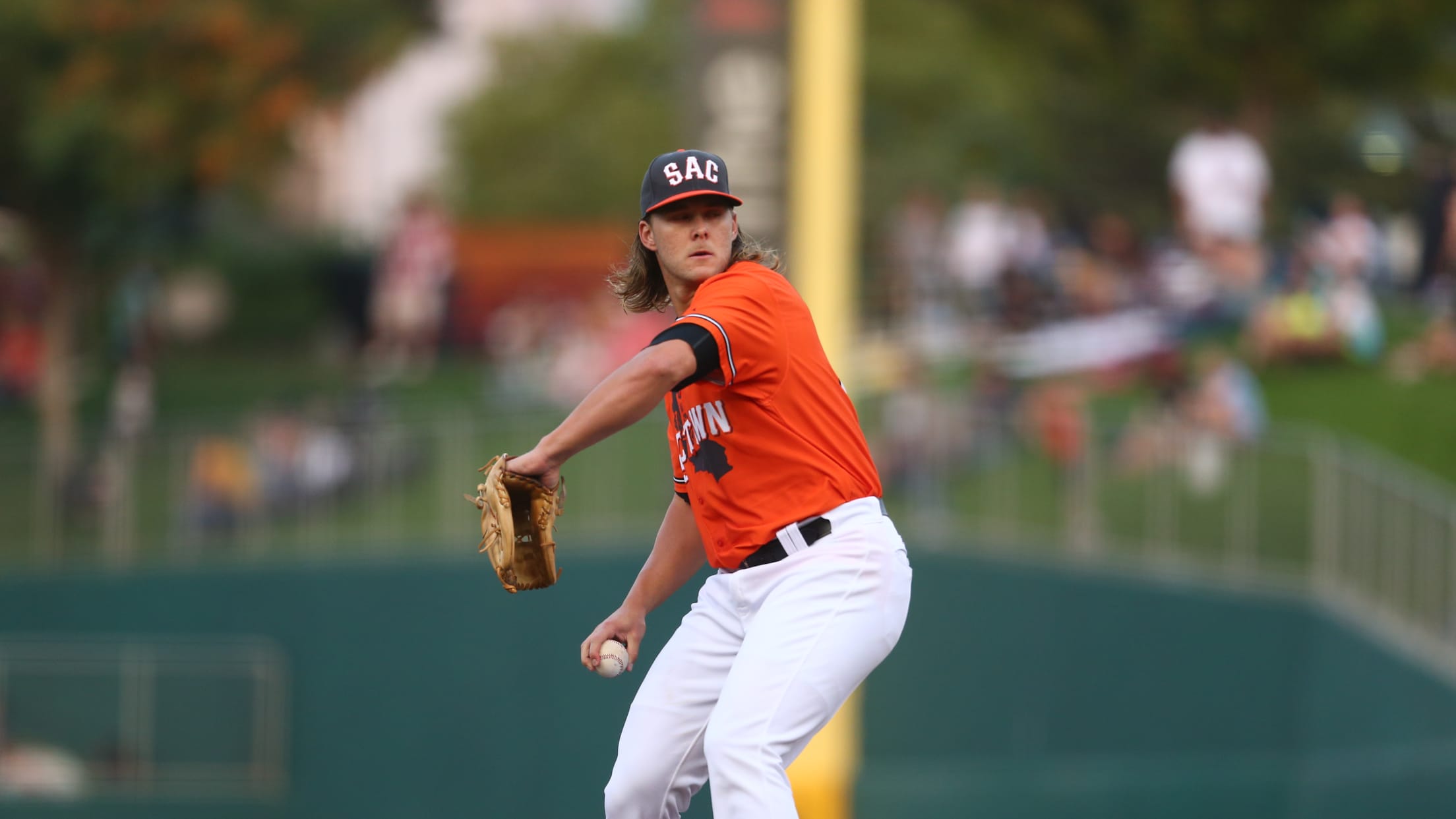 WEST SACRAMENTO, CA - Right-hander Shaun Anderson tossed seven shutout innings allowing just four baserunners as the Sacramento River Cats (51-79) opened up their four-game series defeating the Las Vegas 51s 4-0.Anderson was given an early 1-0 lead on a Ryder Jones sacrifice fly following Peter Bourjos's leadoff triple. But
Grand slam dooms River Cats in Albuquerque
Tomlinson ties team-high hitting streak in 8-7 loss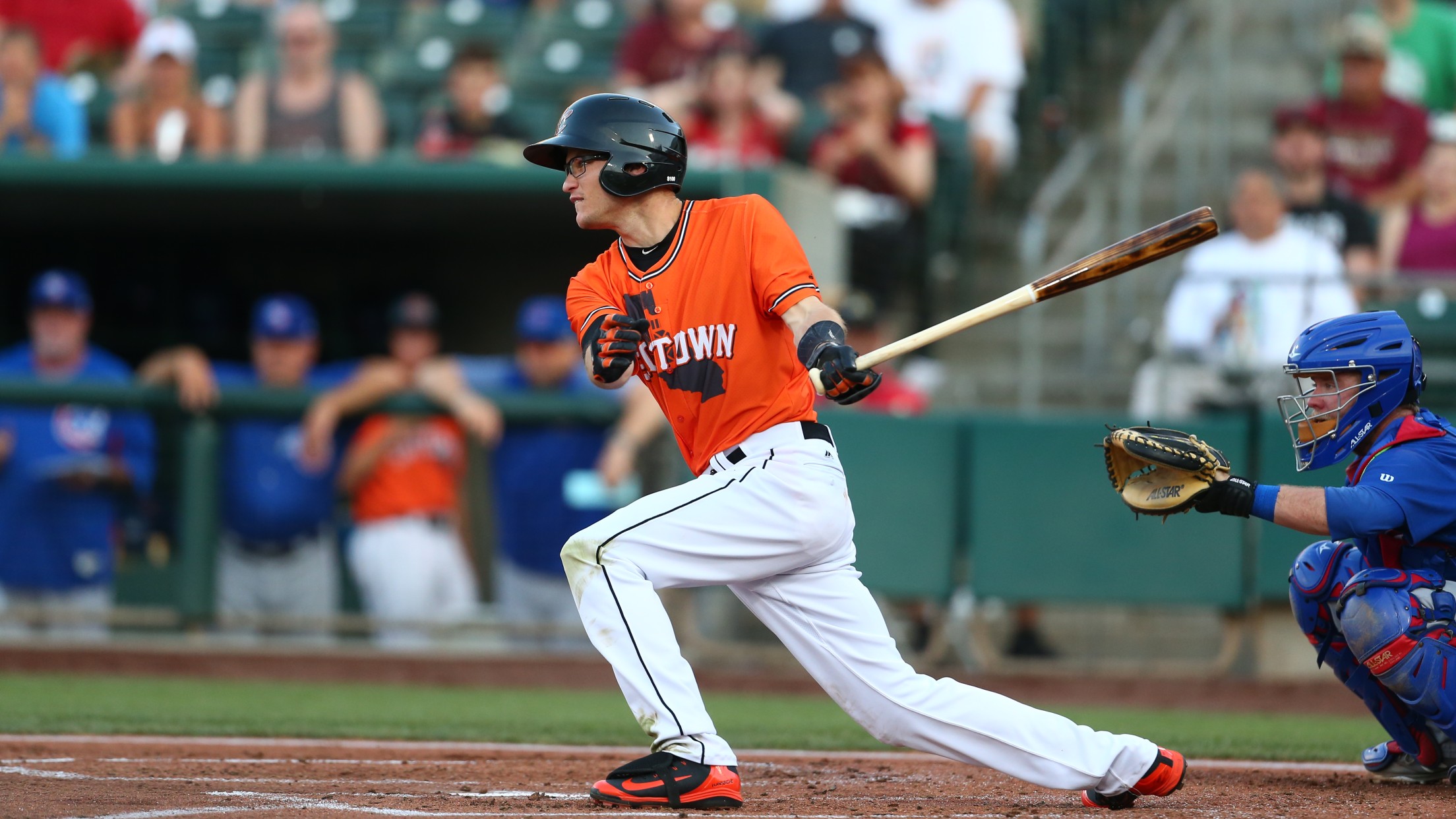 ALBUQUERQUE, NM -- Albuquerque Isotopes (57-67) third baseman Josh Fuentes launched a grand slam in the bottom of the seventh inning that served as the deciding factor in an 8-7 loss for the Sacramento River Cats (50-74).Sacramento took a 5-3 lead after putting up a four-spot in the top half
Garcia's clutch hit the difference in 4-2 victory
Johnson earns first win with season-high seven innings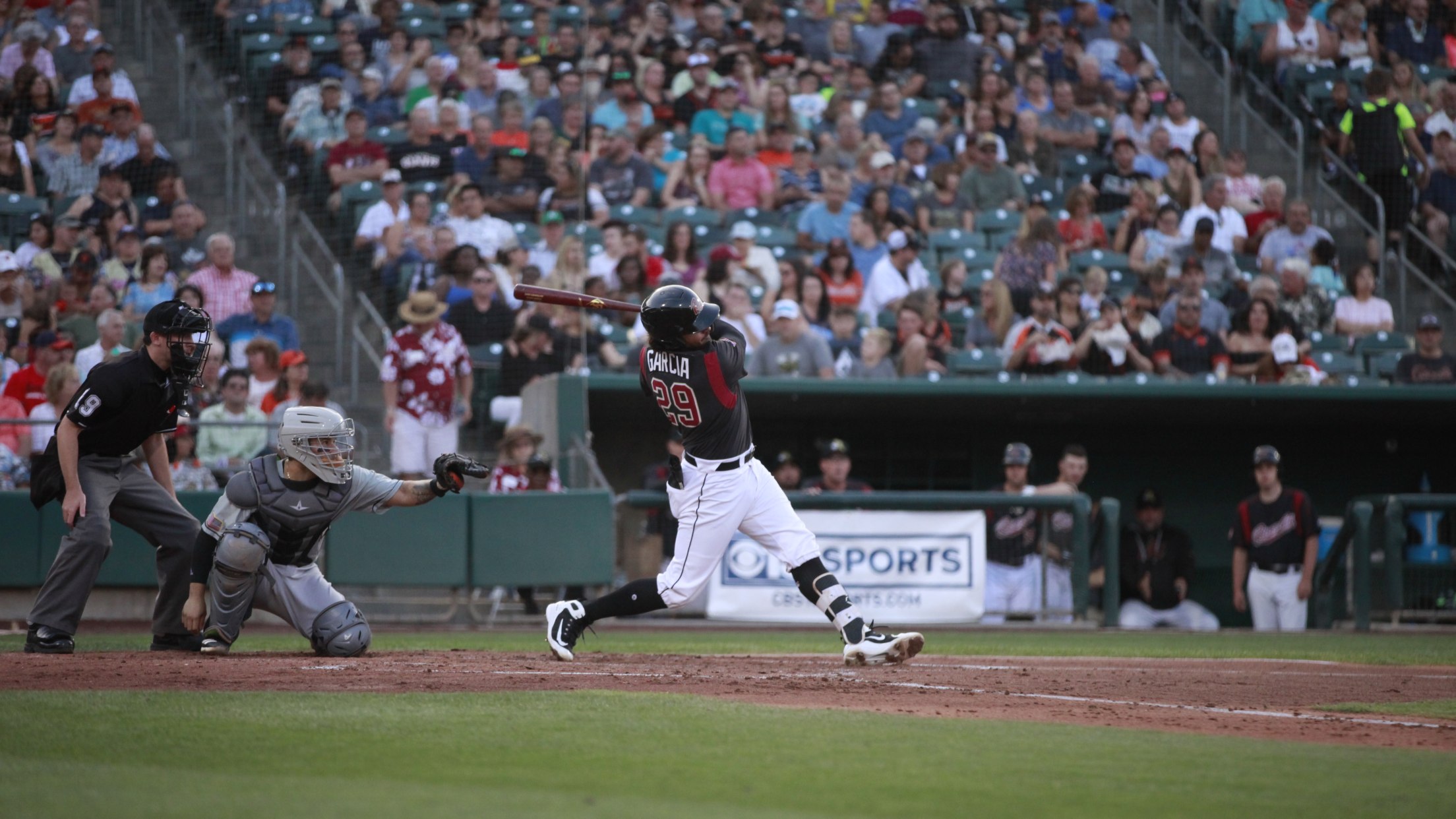 ALBUQUERQUE, NM - The Sacramento River Cats (50-73) delivered two late runs to edge the Albuquerque Isotopes (56-67) 4-2 in the first game of the series.
River Cats bested by Chihuahuas in pitching duel
Anderson strikes out seven in best outing since joining club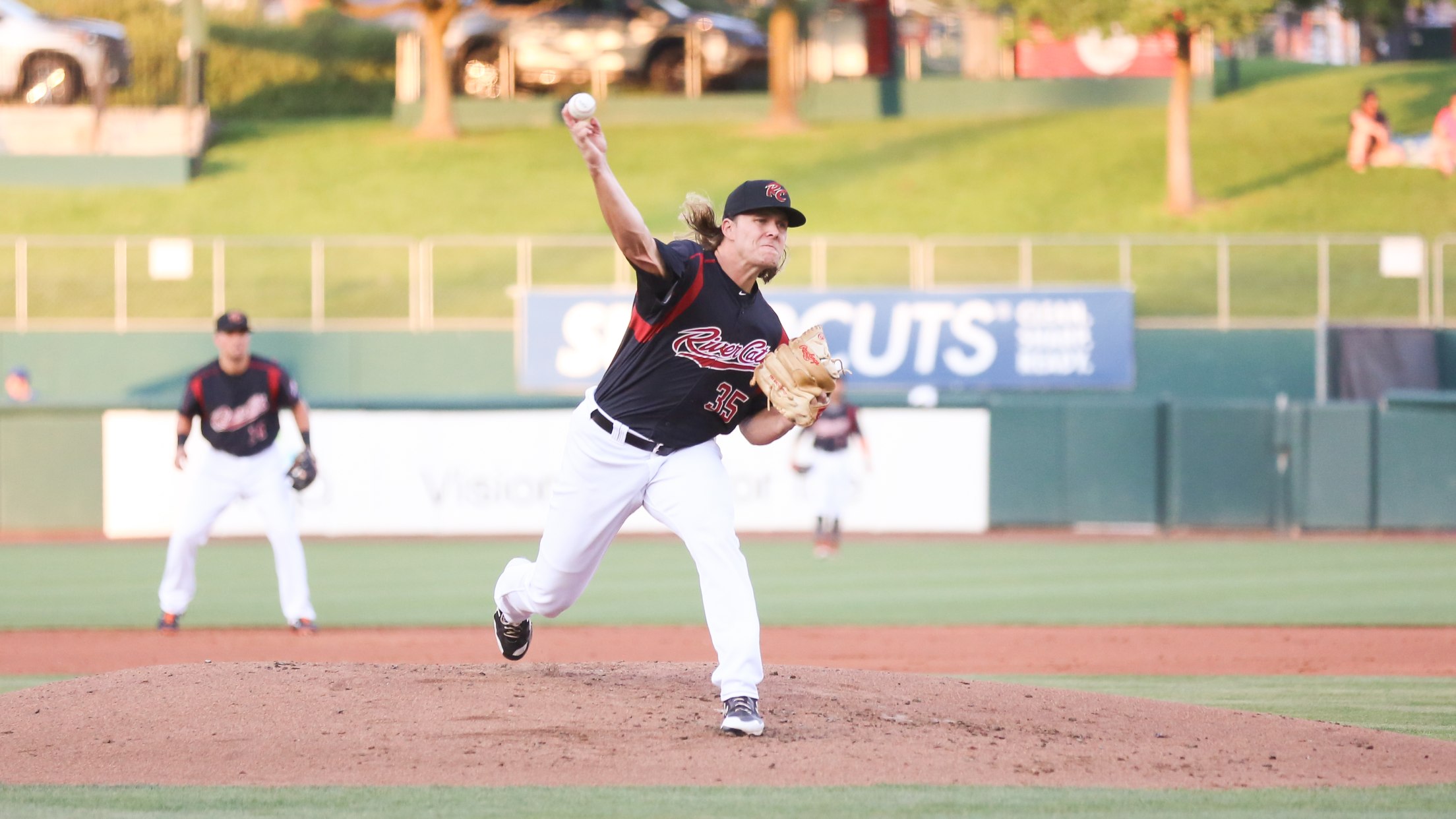 WEST SACRAMENTO, CA -- Both team's starting pitchers were impressive in Sunday's matinee, but it was the El Paso Chihuahuas (67-51) who eventually got to the Sacramento River Cats (47-72) bullpen for a 4-1 victory.Righty Shaun Anderson, making his fifth start as a member of the River Cats, struck out
Singles aplenty but River Cats fall to Sounds
Anderson retires 11 straight and Bourjos records first three-hit game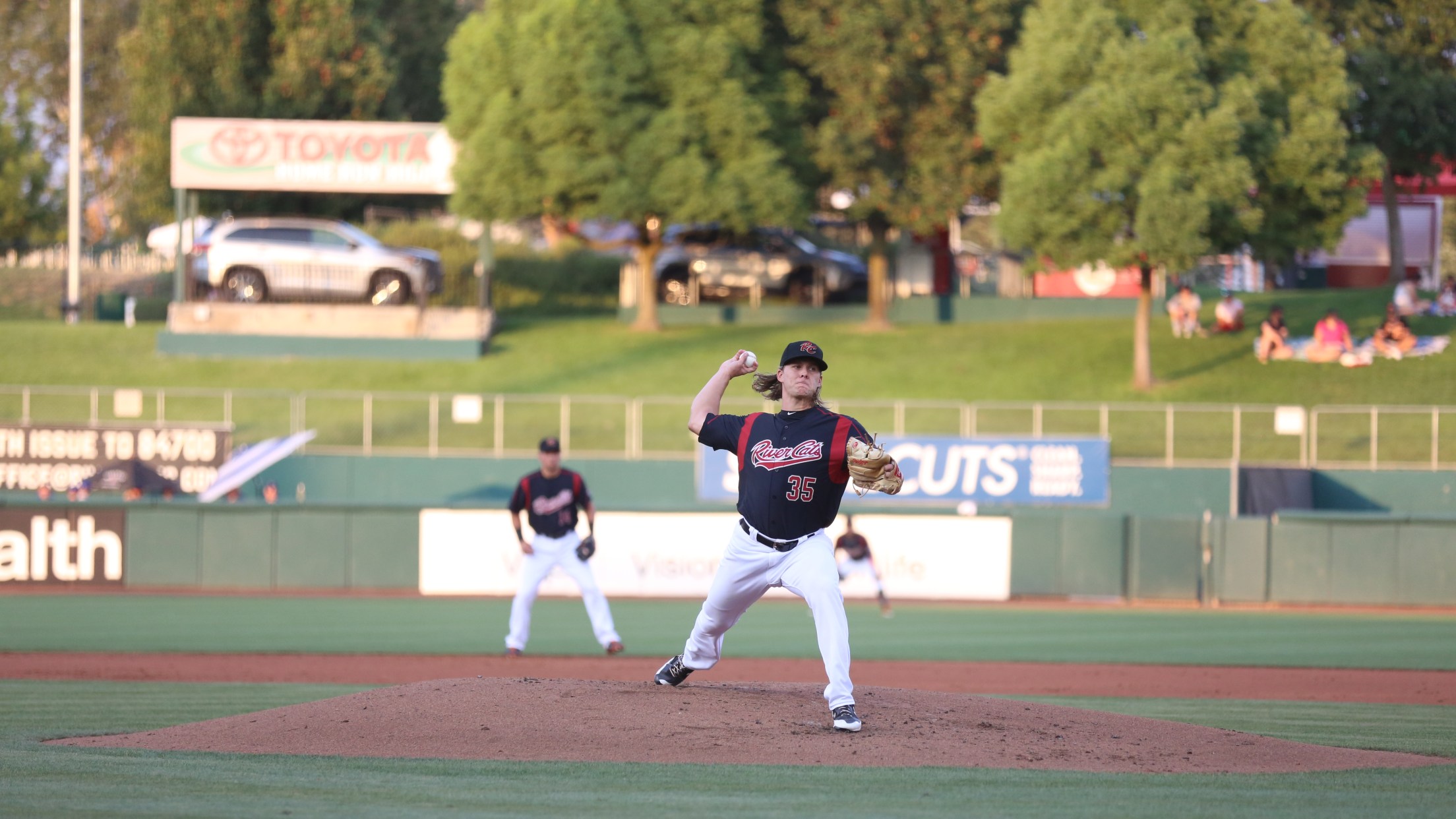 NASHVILLE, TN - The Sacramento River Cats (45-69) managed to match the Nashville Sounds' (58-55) hit total, but were outscored 6-0 while being handed their fifth straight loss.
Prospect Roundup: Games of Aug. 1
Dodgers' Wong enjoys perfect day; Phils' Irvin improves resume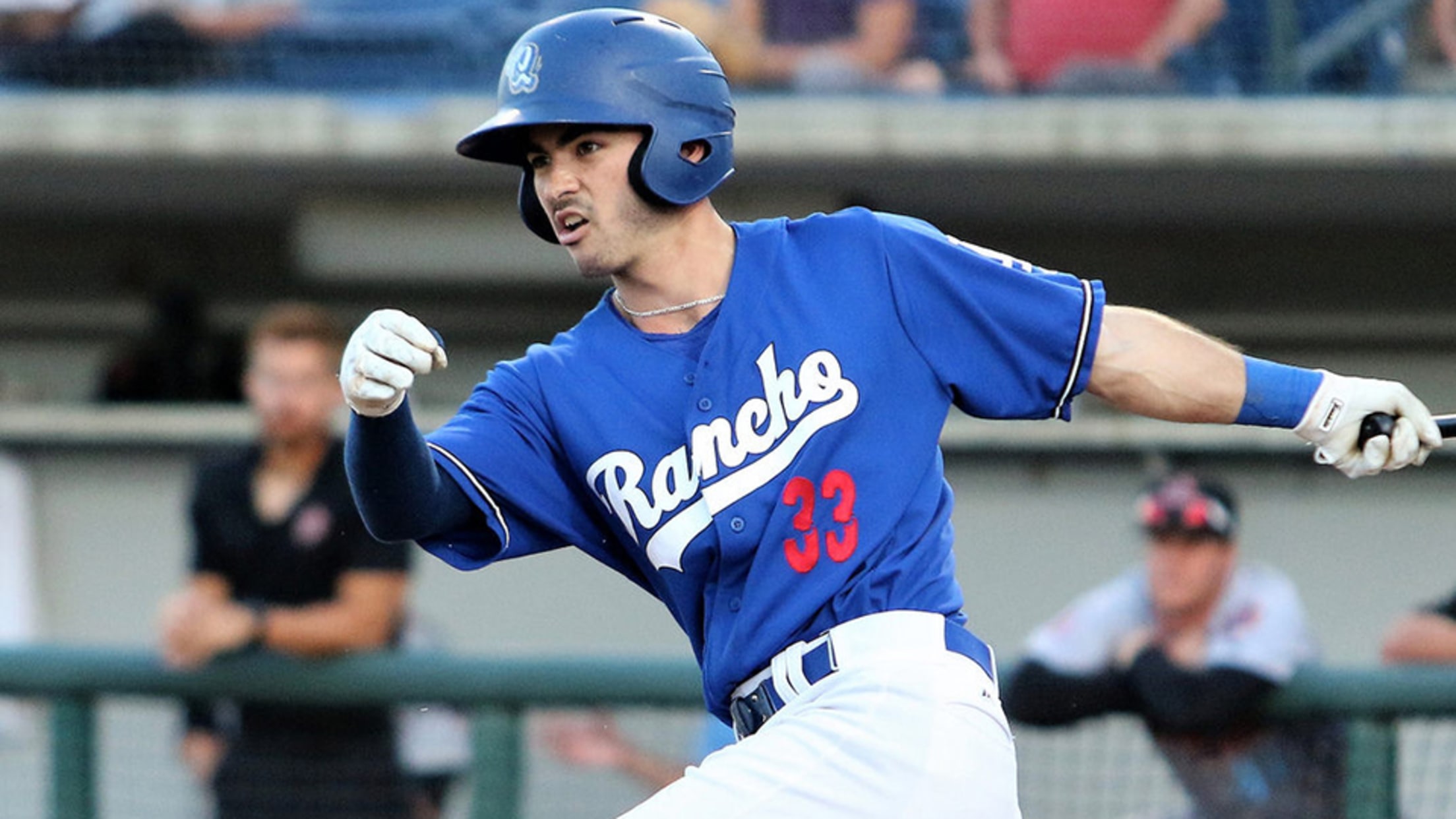 Theme of the dayAlmost no-nos: There were no actual no-hitters in the Minor Leagues on Wednesday, but there were some really close calls. Class A Advanced Florida, led by No. 40 overall prospectIan Anderson, didn't allow a hit for 10 innings before eventually falling, 6-3, to Charlotte. Astros No. 28
Anderson earns first Triple-A victory against top PCL club
11 River Cats hits pace solid 6-3 win for Sacramento
MEMPHIS, TN - In their first matchup with the PCL-best Memphis Redbirds (68-41), the Sacramento River Cats (45-64) topped the Redbirds 6-3 with a well-rounded offense and an excellent pitching performance.
Williamson and Schroder homer in slugfest with Omaha
Giants second baseman Joe Panik begins rehab assignment, plays five innings and goes 1-for-3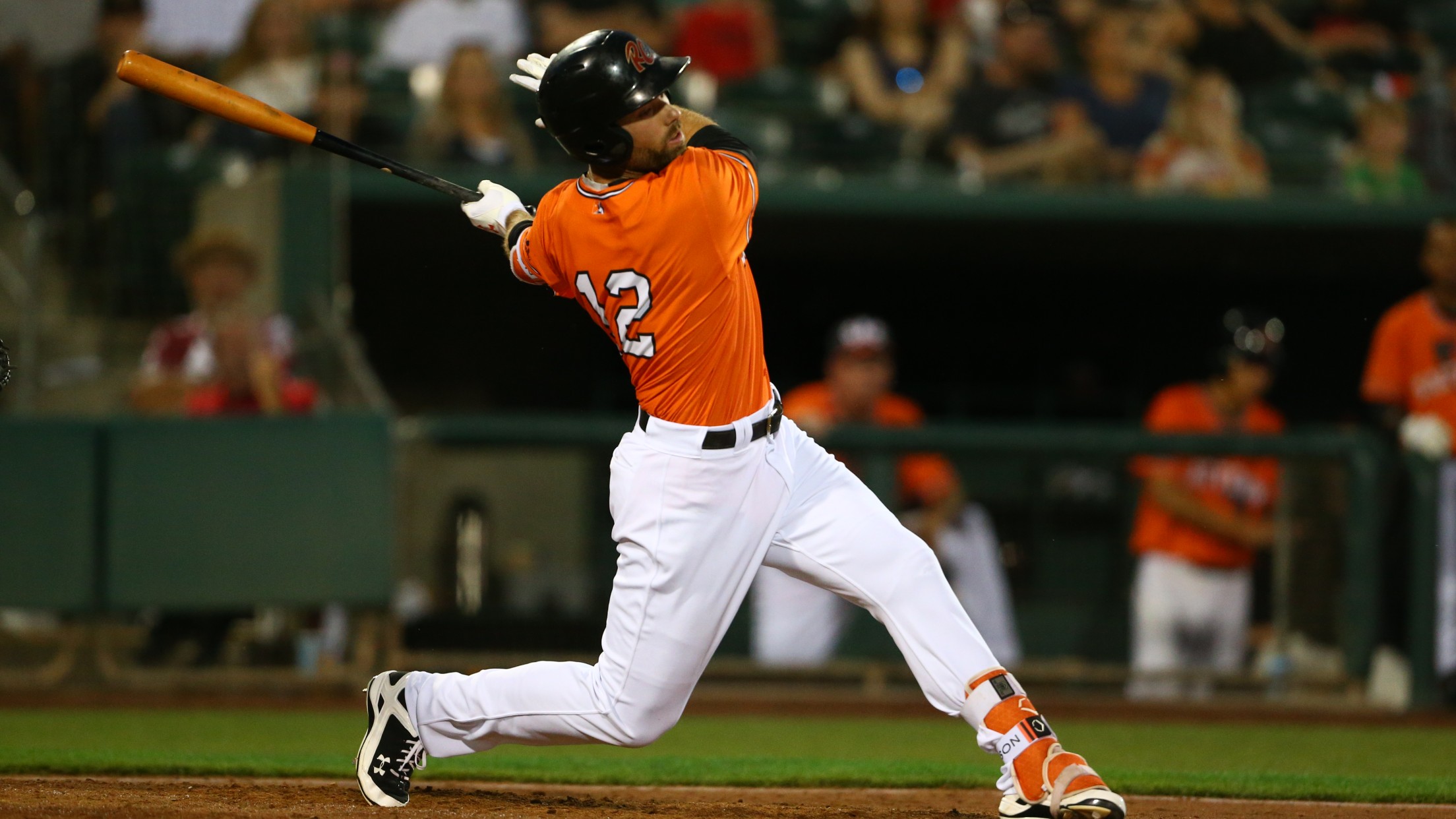 WEST SACRAMENTO, CA -Despite scoring four late runs, the Sacramento River Cats (43-61) came up short in an ugly game against the Omaha Storm Chasers (47-56). Giants second baseman Joe Panik played the first five innings while rehabbing a groin injury which he suffered on July 6.
Toolshed: Reviewing 2017 deadline moves
Checking in on prospects dealt in last year's biggest July trades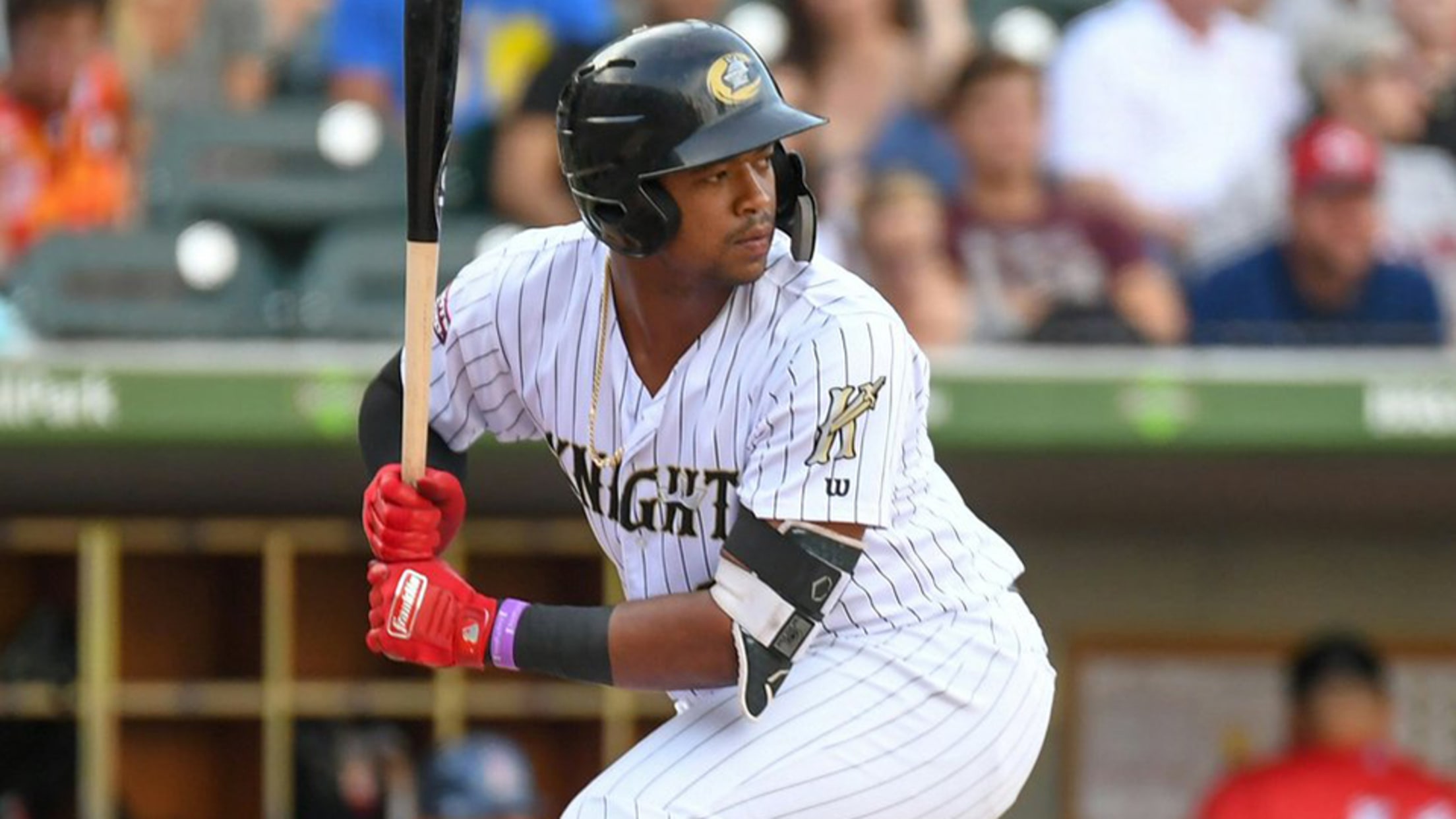 In today's media landscape, a trade rumor may have a longer lifespan than the news of an actual trade. Teams are rumored to be keeping an eye on a player. Then, they're circling. Next, they're getting close. This can all take days or even weeks, depending on the size of
River Cats lead early, but Grizzlies claws back for walk-off
Mac homers again, Anderson strikes out six in Triple-A debut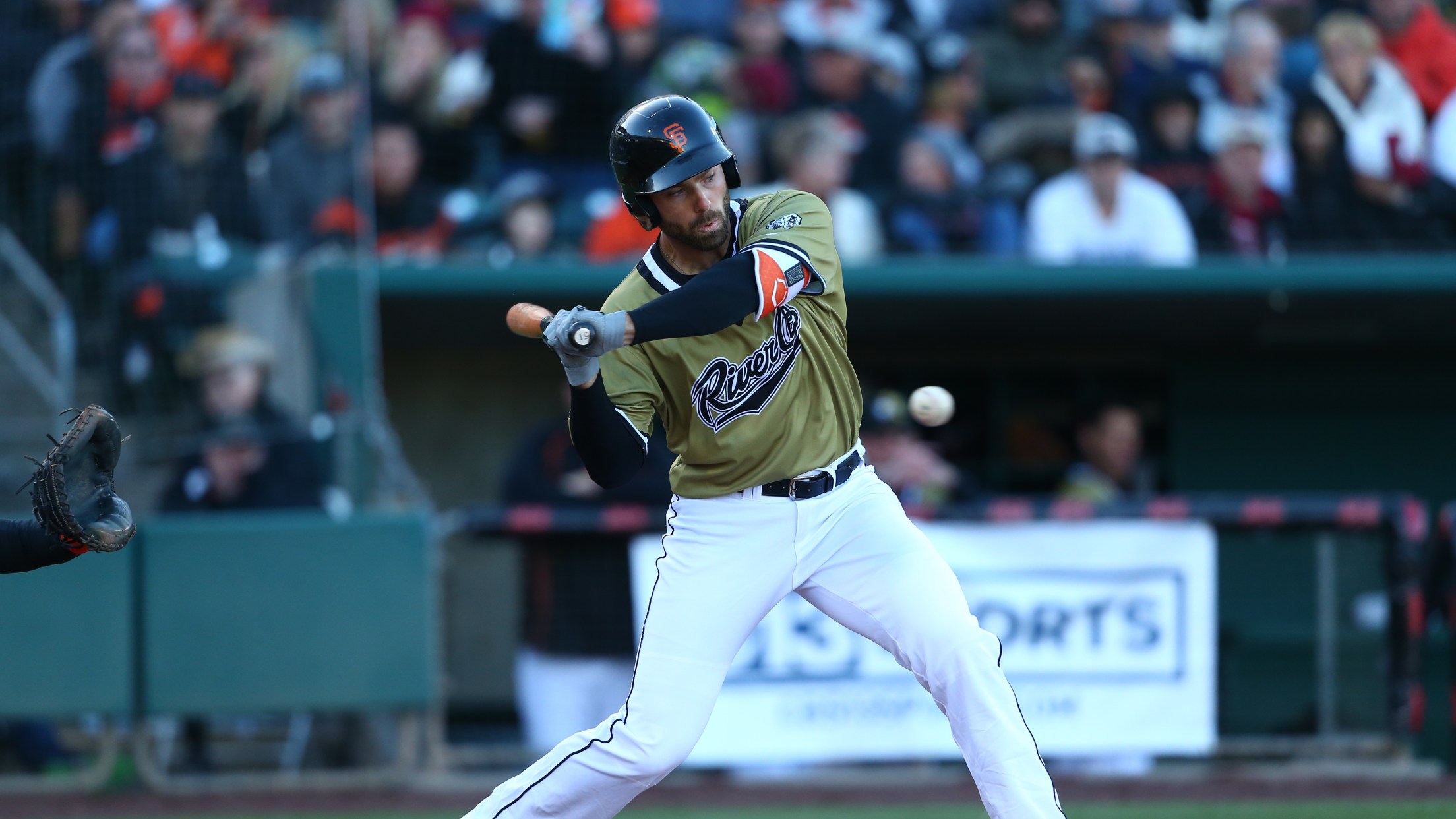 FRESNO, CA - Despite taking a lead into the eighth inning, the Sacramento River Cats (42-56) fell to the Fresno Grizzlies (56-41) 8-7 in extra innings. Right-hander Shaun Anderson was impressive in his first start since being promoted from Double-A Richmond.
The Show Before the Show: Episode 169
Giants' Anderson discusses Futures Game, promotion, trade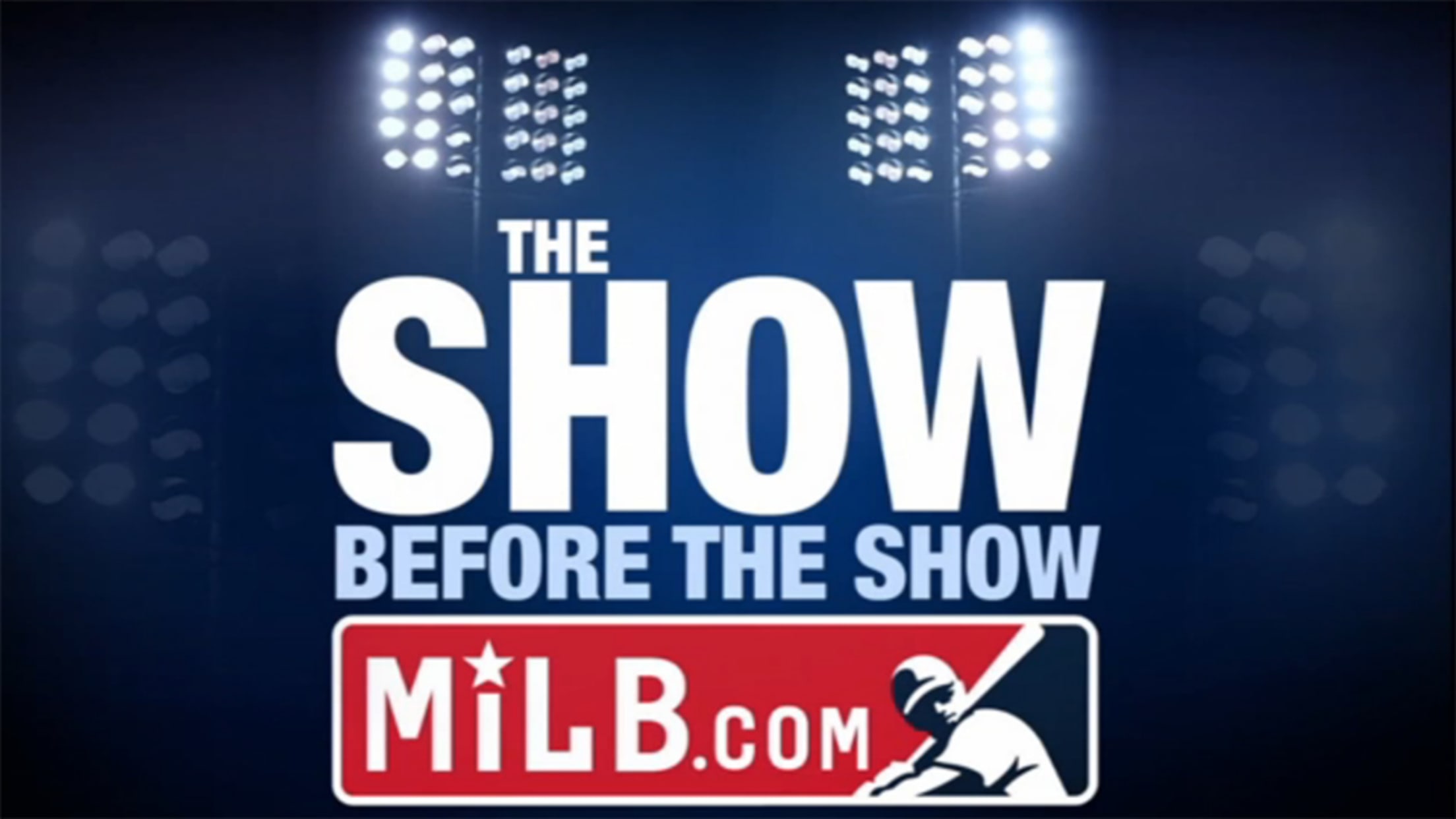 Check out the latest episode of The Show Before the Show, MiLB.com's official podcast. A segment rundown is listed below, in case you want to skip to a particular section. Like the podcast? Subscribe, rate and review The Show Before the Show on iTunes. The podcast is also available via
Squirrels' Anderson posts zeros in duel
Giants No. 8 prospect fans six, scatters four hits over six innings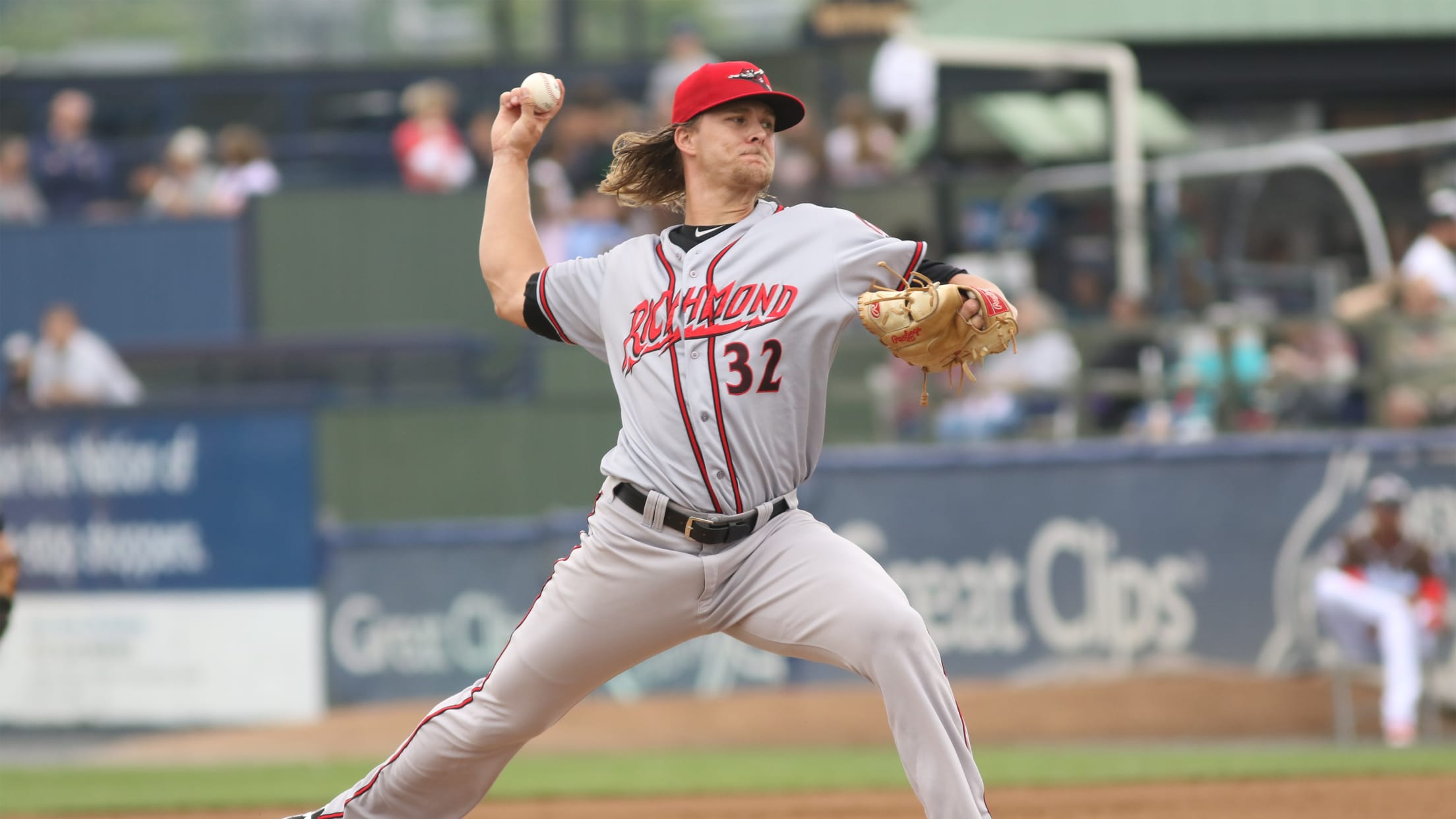 Shaun Anderson found himself in a pitchers' duel on Saturday, and he did not back down. In fact, he savored every moment of it.The eighth-ranked Giants prospect fired six scoreless innings, allowing four hits and a pair of walks while striking out six, but Double-A Richmond settled for a split
Grey's perfect game highlights weekly honors
D-backs prospect struck out eight on 100 pitches in MWL gem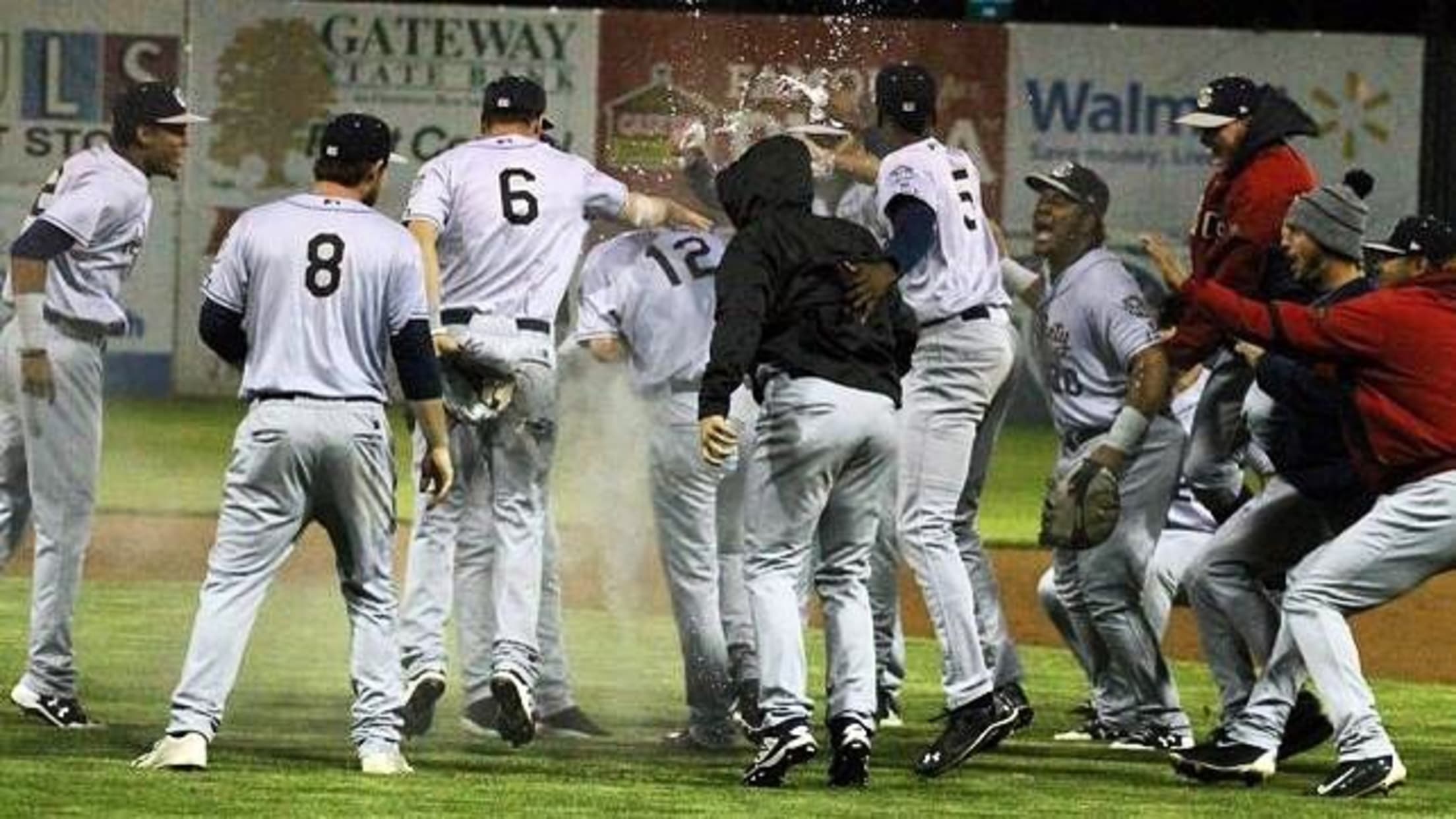 A perfect end to the season for Connor Grey just got a little bit sweeter.The D-backs prospect was awarded the Midwest League's Pitcher of the Week award Tuesday after the Kane County right-hander threw a perfect game at Clinton on Sept. 1.
Prospect Roundup: Games of Aug. 30
Dodgers' Diaz keeps on drilling; Indians' Bieber stays in control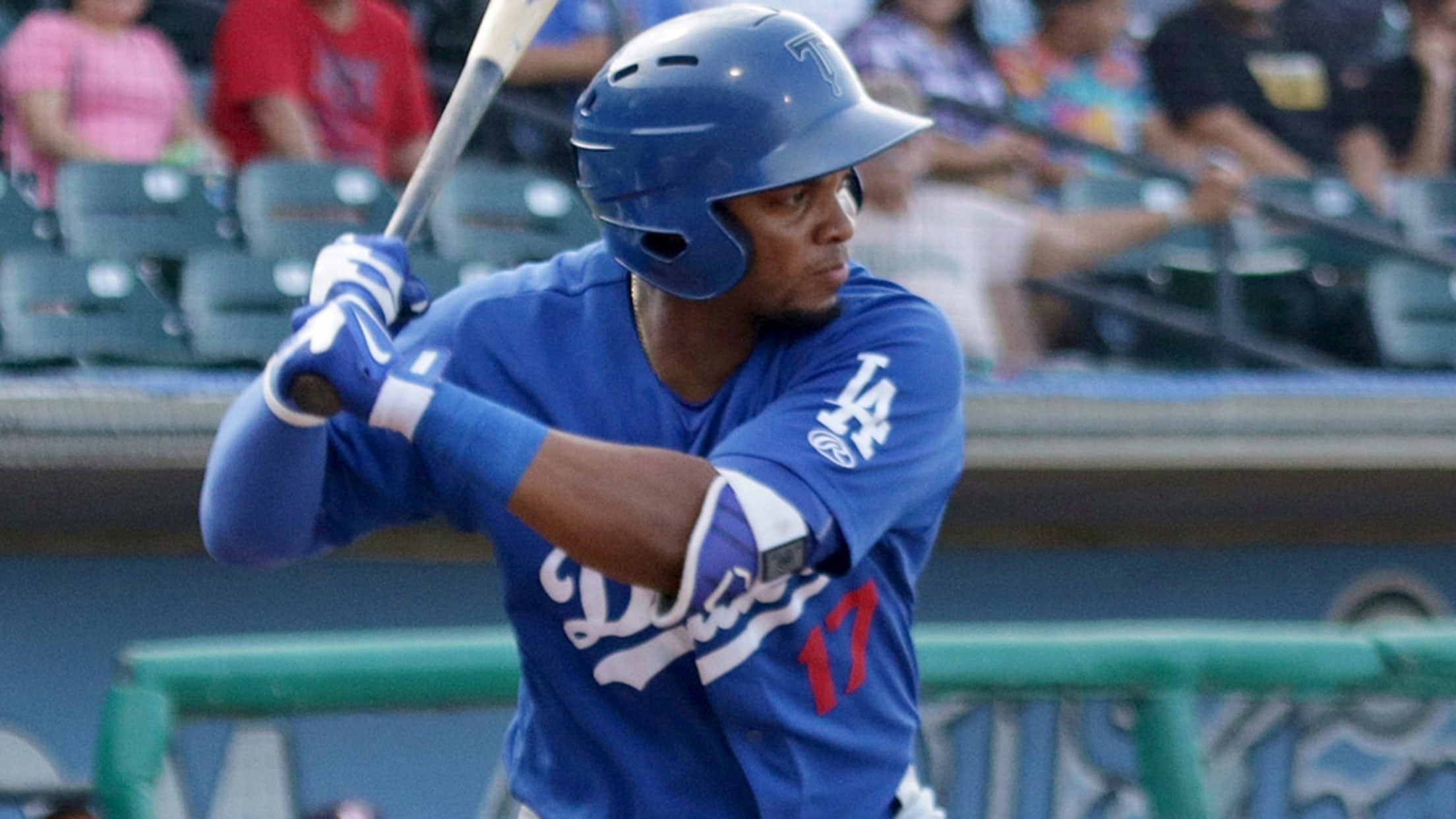 Dodgers OF Yusniel Díaz, Double-A Tulsa: 3-for-5, HR, 4 RBI, 3 R, BB, K -- Players don't often leave the California League and find ways to put up better numbers elsewhere, but that's been the case with the Dodgers' No. 5 prospect since he joined Tulsa on Aug. 1. Diaz
Prospect Roundup: Games of July 12
Phillies' Sanchez stays efficient; Mariners' White swings hot bat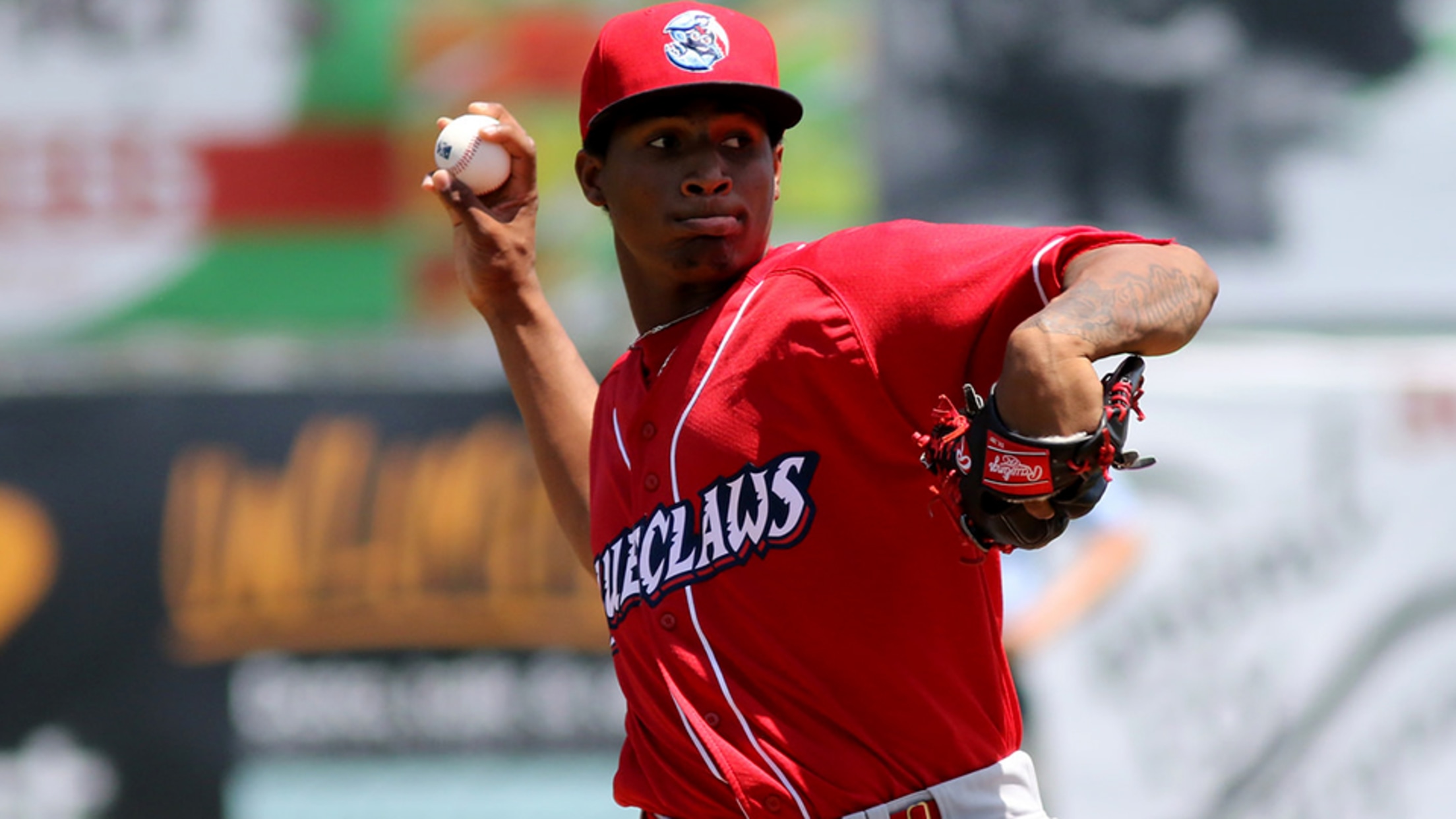 D-backs SS Domingo Leyba, Double-A Jackson: 3-for-4, HR, RBI, 2 R, BB -- The D-backs' No. 2 prospect missed all of April and May and half of June with a tear in his right shoulder and sat out the first week of July with an undisclosed injury, but he sure looked
Drive's Anderson dazzles with six scoreless
Red Sox prospect lowers ERA to 0.83 with solid fourth start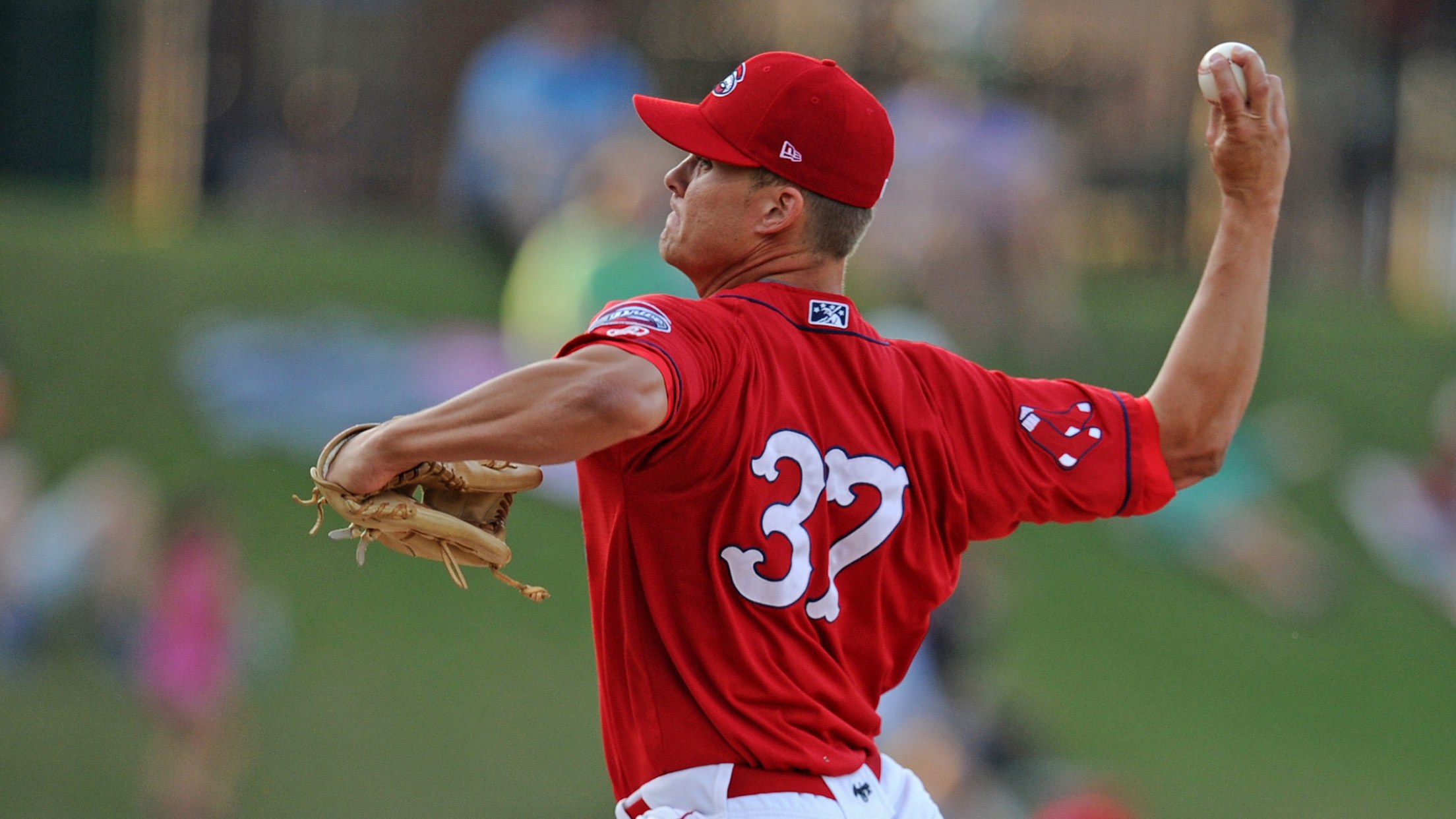 Shaun Anderson was a keen observer during Greenville's series opener against Rome on Thursday.The No. 17 Red Sox prospect kept tabs on each hitter and that attention to detail helped him Friday night.The right-hander tied a career-high with six scoreless innings, allowing two hits with a walk and four strikeouts, but Class