Prospects in the Rangers' 2020 player pool
Jung, Huff lead talented contingent of prospects hoping for a shot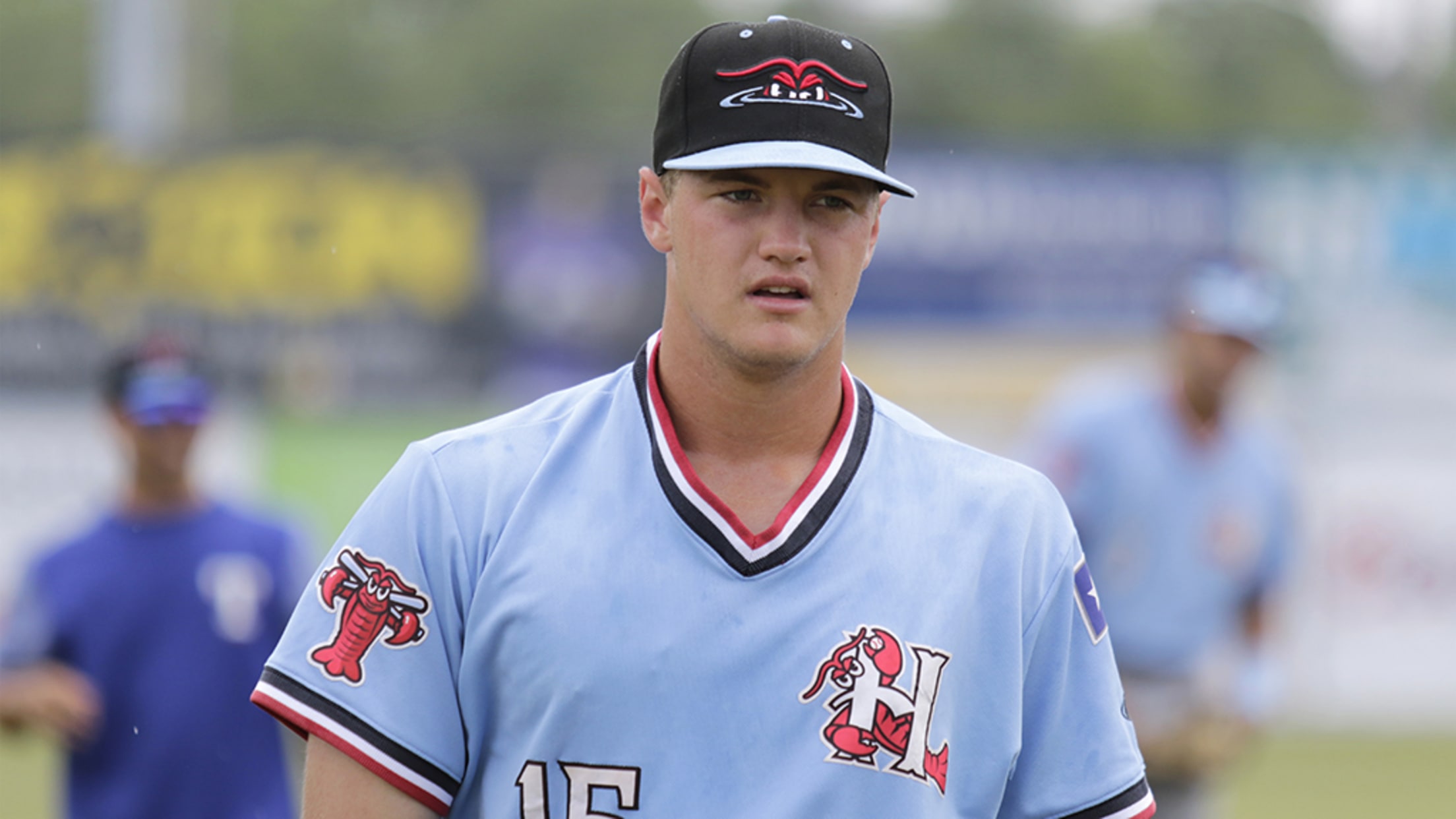 As part of the new rules for the 2020 Major League season, each of the 30 organizations will maintain a 60-man player pool for the duration of the campaign. Some members of the player pool will feature on the active Major League roster while others will work out at an
Huff, Bahr headline Rangers prospects
Farm system provides promise for organization's future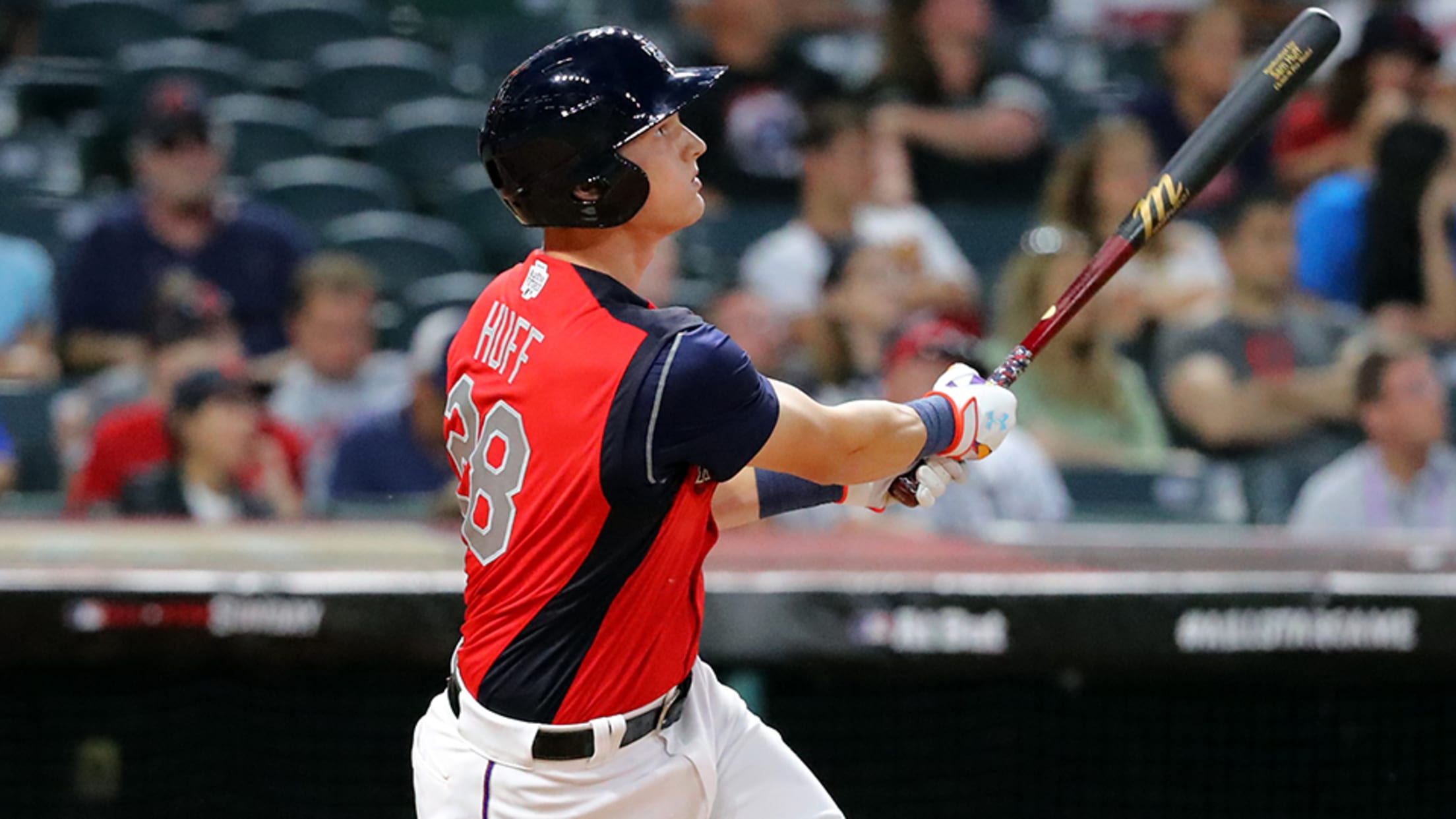 Each offseason, MiLB.com goes position by position across each system and honors the players -- regardless of age or prospect status -- who had the best seasons in their organization. Click here to locate your favorite club.Next year is going to be a big one for the Texas Rangers. Brand new Globe
Mariners' Gilbert leads Pitchers of the Week
No. 49 overall prospect fanned 16 over 11 innings for Arkansas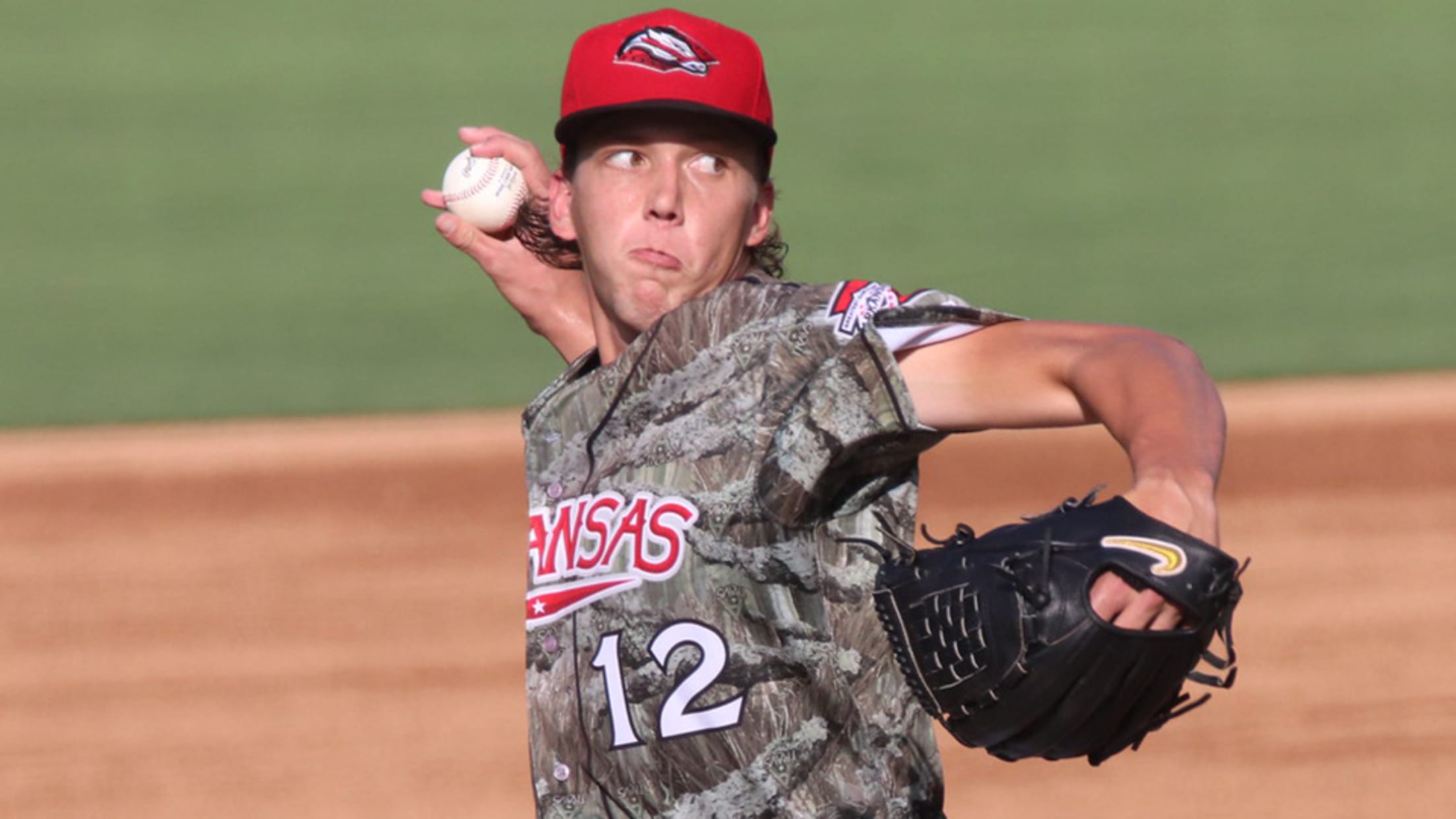 Logan Gilbert hasn't hit many bumps during his rapid ascent through the Mariners system. But he has picked up a few accolades along the way, including another Monday. The Mariners' No. 3 prospect has been named the Texas League Pitcher of the Week for Aug. 12-18 after striking out 16
Joe Palumbo Named PCL Pitcher of the Week
Southpaw Tossed Six No-Hit Innings on August 15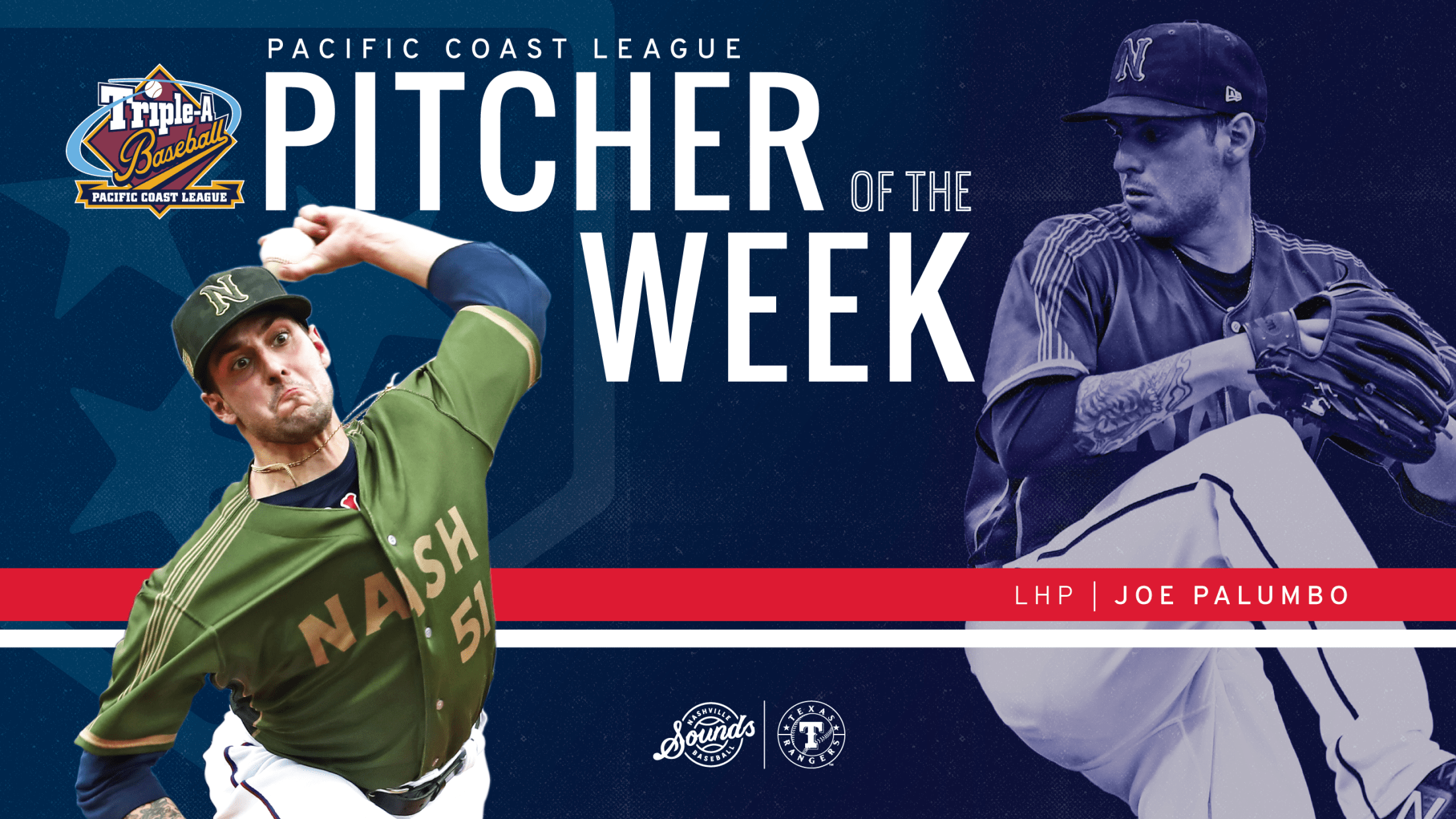 The Pacific Coast League announced today that Joe Palumbo has been named Pitcher of the Week for his play from August 12-18. It's the first weekly honor in Palumbo's professional career.  Palumbo, 24, made one start for the Sounds this past week and was nearly perfect. He tossed six no-hit
Palumbo Tosses Six No-Hit Innings in Sounds Win
Southpaw Walked Two and Picked up Third Win of the Season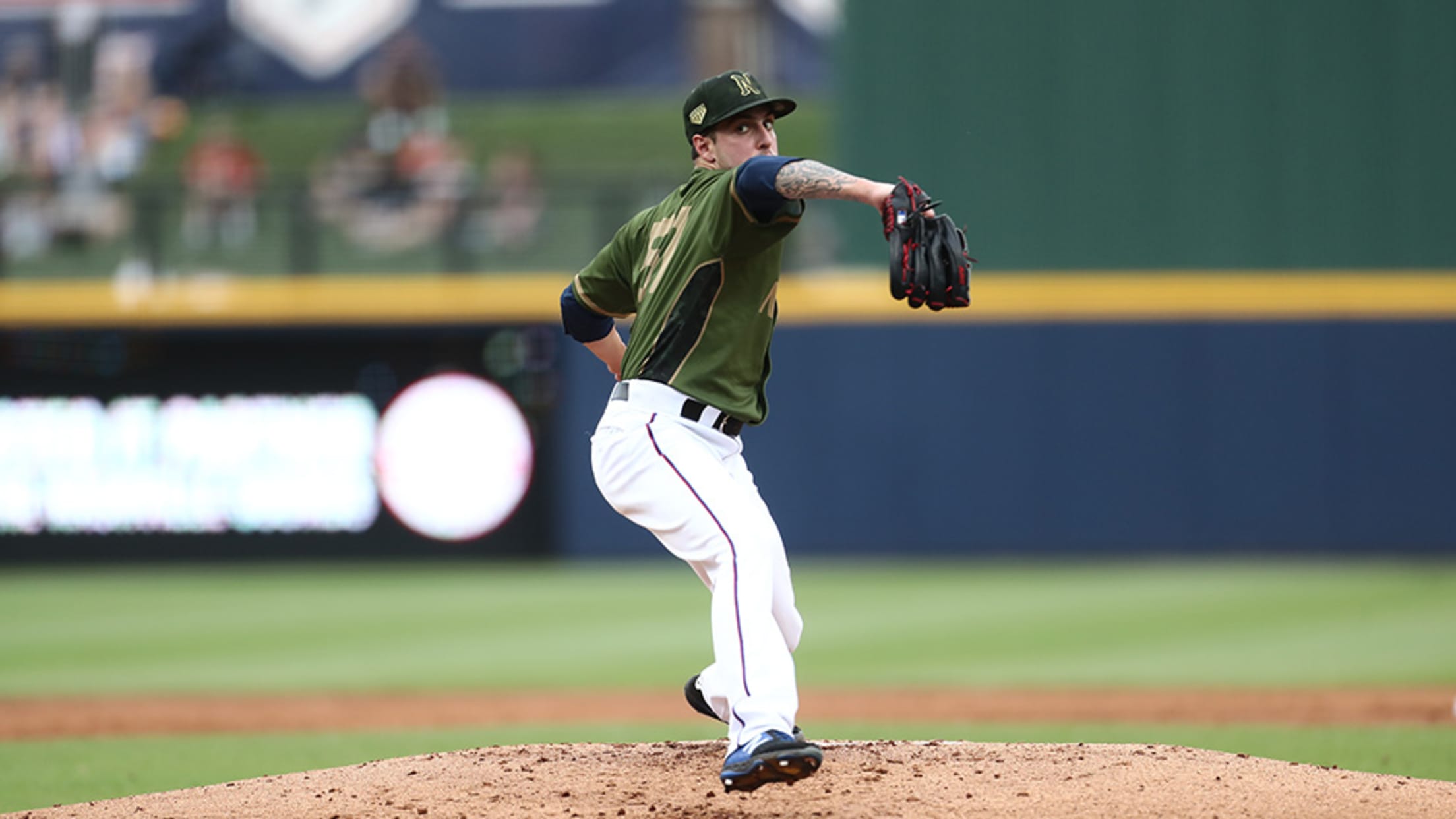 Joe Palumbo tossed six no-hit innings to lead the Nashville Sounds to a 4-2 win over the Omaha Storm Chasers in front of 9,727 fans at First Tennessee Park Thursday night. The southpaw's brilliant outing was backed by three home runs from the offense.The only baserunners Palumbo allowed came via
It's the Sounds of silence for Palumbo
Rangers No. 6 prospect doesn't allow hit over six innings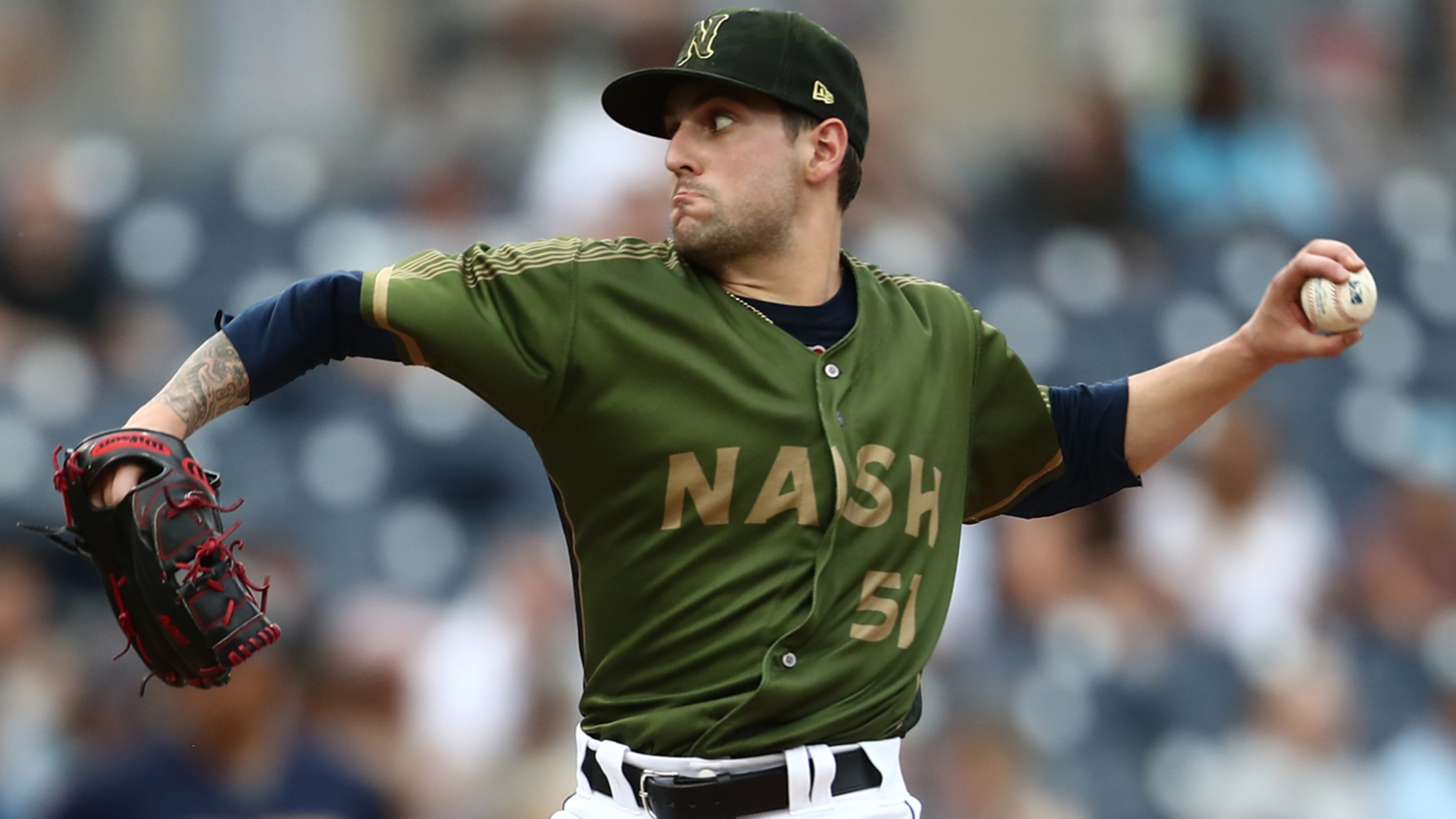 Moving back and forth between the Minors and Majors and between Double-A and Triple-A, Joe Palumbo hadn't finished the sixth inning in over four months. On Thursday, he did so emphatically.Texas' No. 6 prospect didn't allow a hit over six scoreless innings, striking out seven while walking two, as Triple-A
Wisdom Homers Again as Sounds Win in Fresno
Nashville Slugger Homers in Fifth Consecutive Game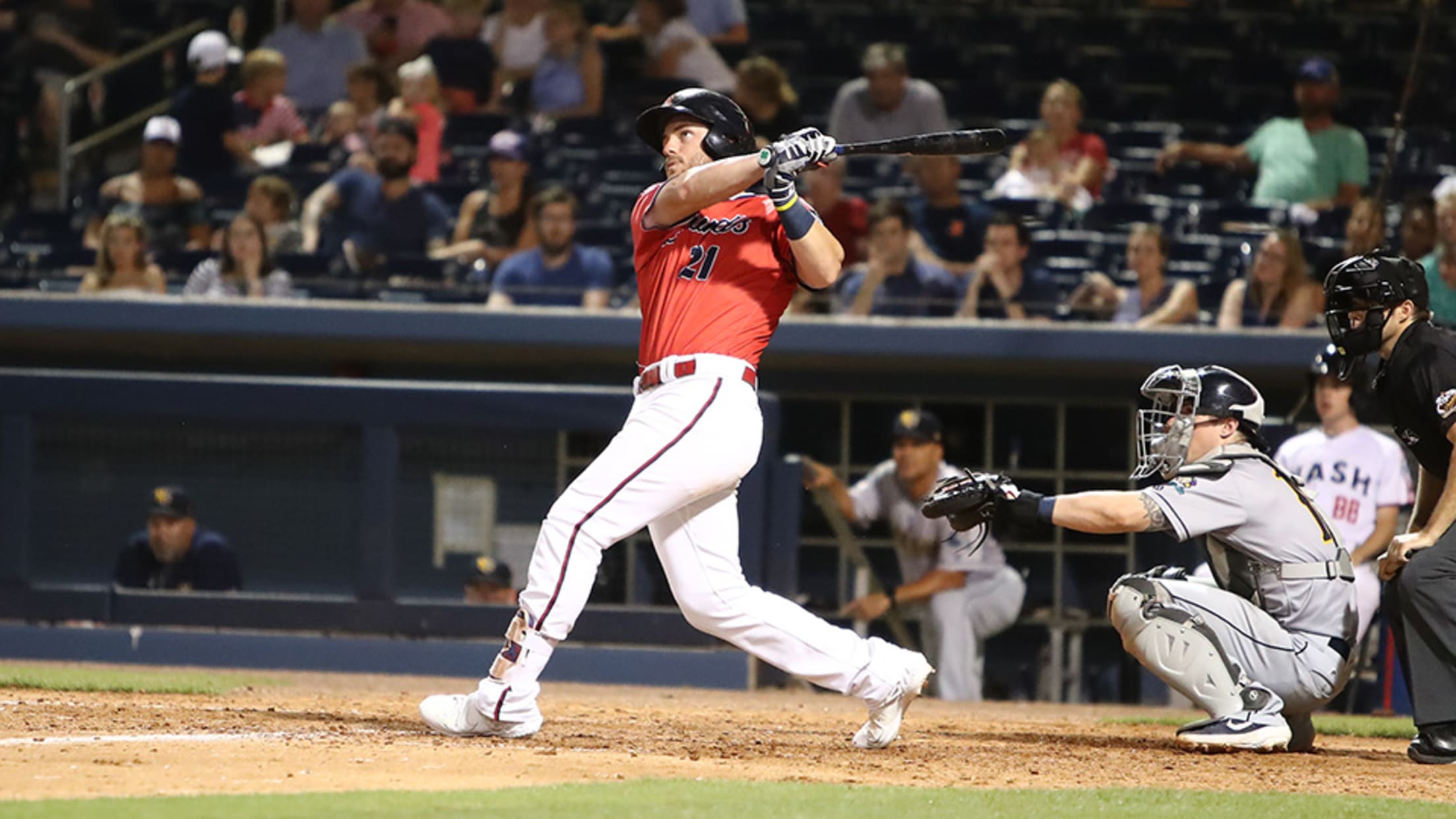 Patrick Wisdom had three hits, including his 24th home run of the season, to lead the Nashville Sounds to a 5-1 win over the Fresno Grizzlies Friday night at Chukchansi Park. Wisdom's big night at the plate helped the Sounds to the three-game sweep, their second series sweep of 2019.Wisdom's
Nashville Showcases Power in Win
Wisdom, Ibáñez Homered in Sixth Inning to Put Away Isotopes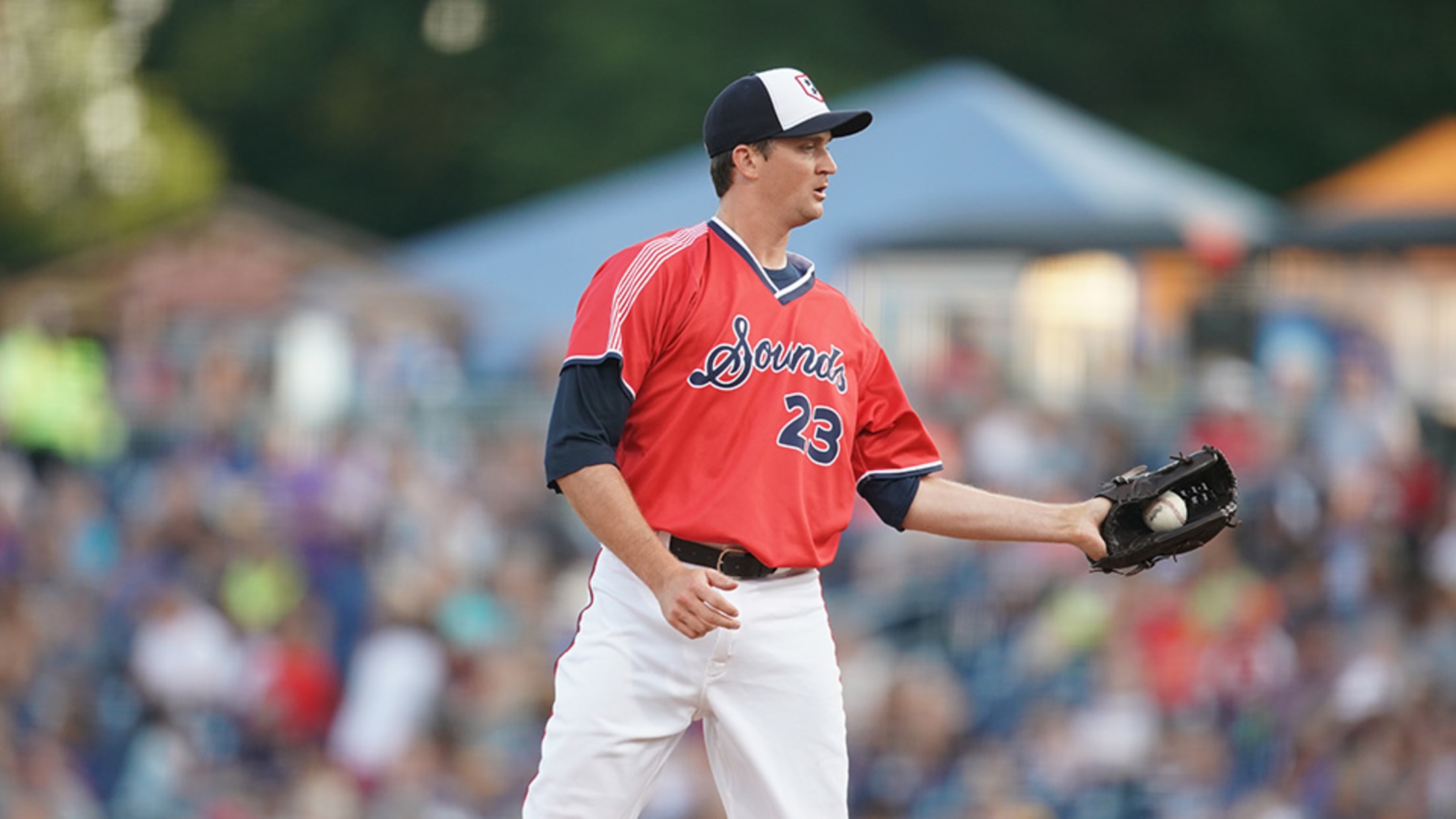 15 hits for the Nashville Sounds helped give them a 7-6 victory over the Albuquerque Isotopes. Albuquerque left the bases loaded in the bottom of the ninth with one out but were unable to complete a late-inning comeback.The Sound scored first in the bottom of the first inning when Matt
Nashville Drops Big to New Orleans, Splits Series
New Orleans Two Big Innings, Solid Pitching Keeps Sounds Quiet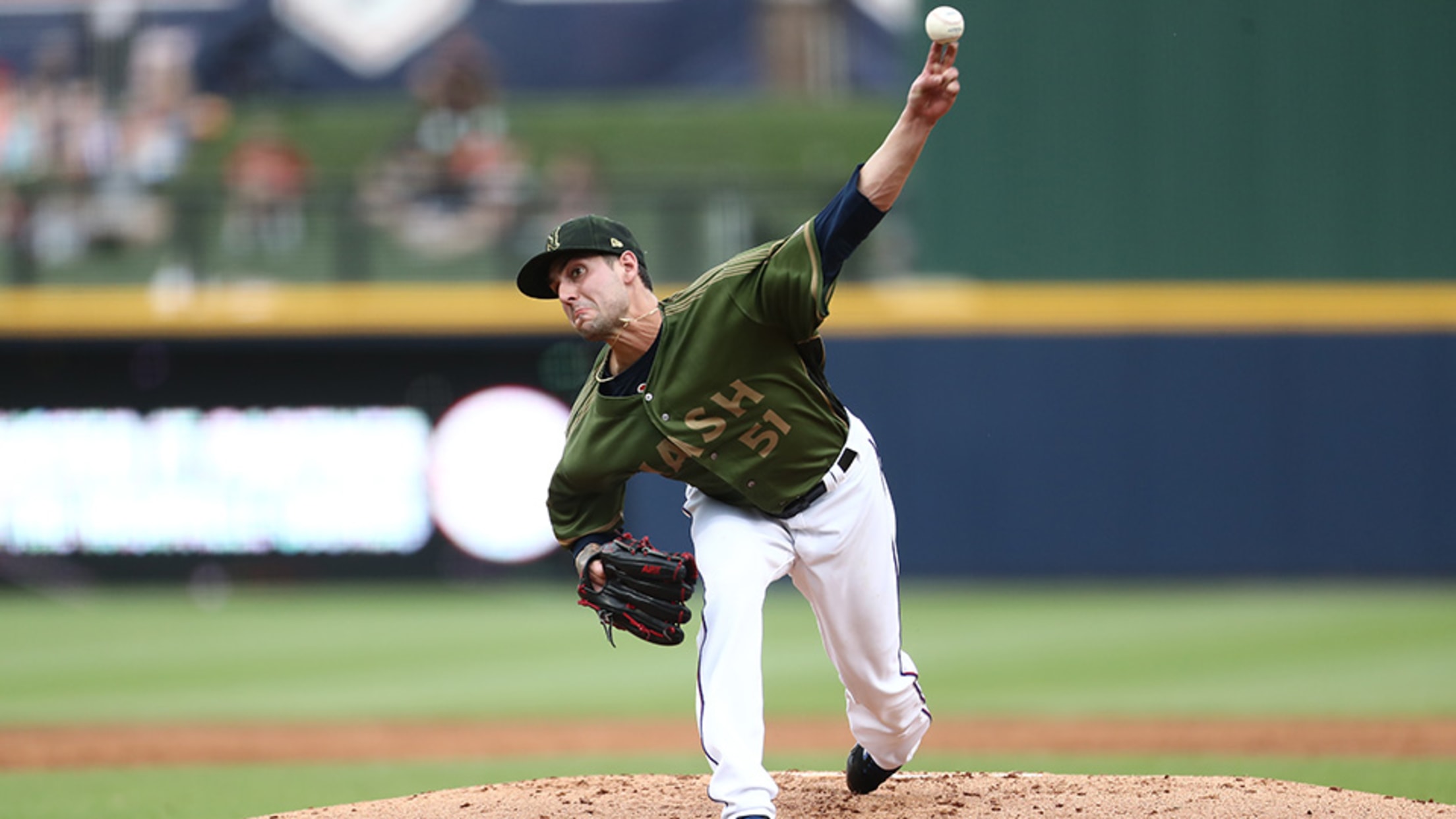 New Orleans offense came up big in tonight's series finale, scoring four runs in the fifth and three runs in the sixth to ultimately beat Nashville 9-3. The loss resulted in a series split and gives the Baby Cakes a season-series lead at 7-6.New Orleans scored in the first inning
Palumbo Dazzles in Sounds Win over Dodgers
Southpaw Strikes Out 10 in First Tennessee Park Debut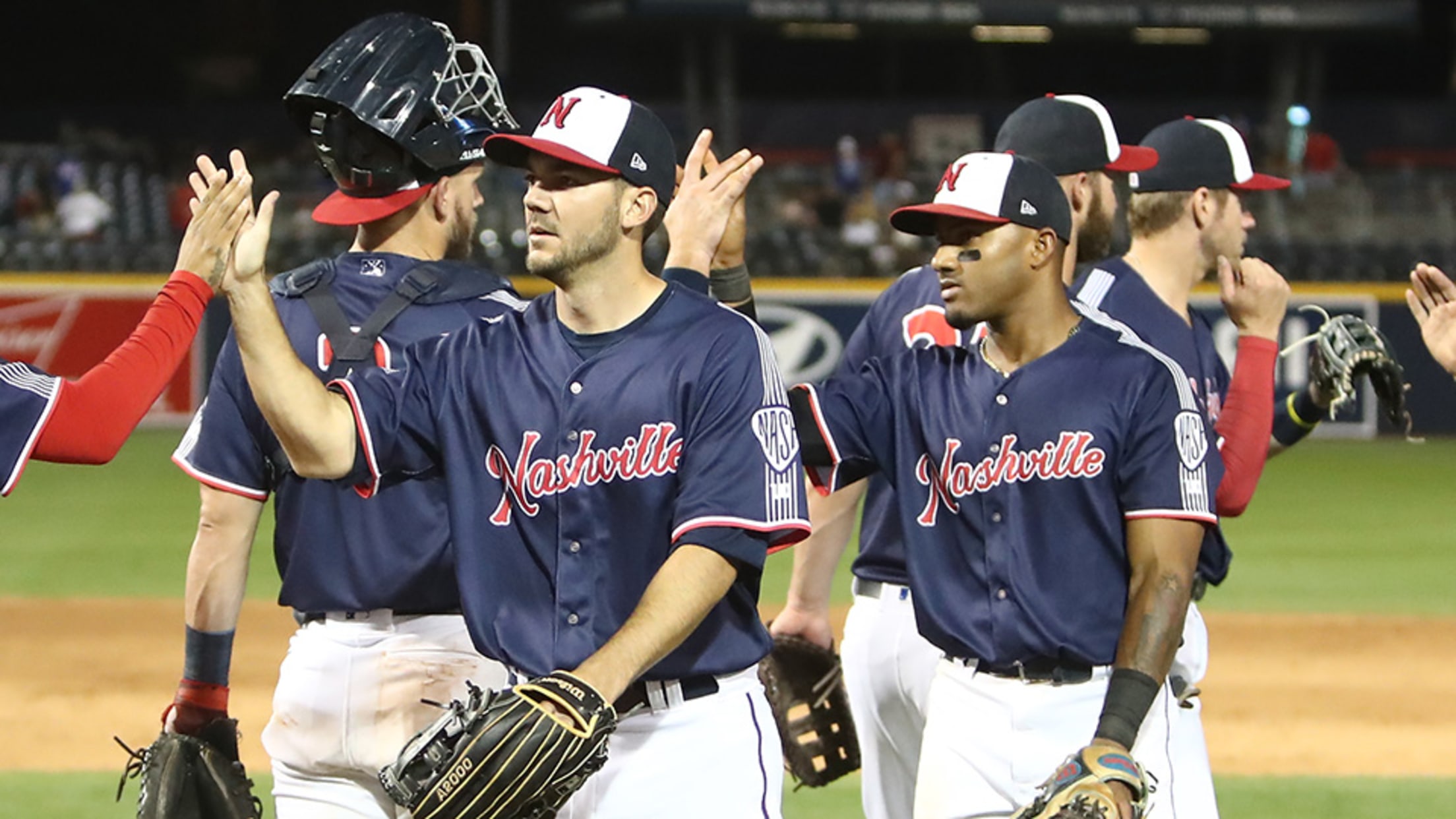 Left-hander Joe Palumbo matched a season-high with 10 strikeouts and limited the Dodgers to one unearned run to lead the Nashville Sounds to a 4-3 win over the Oklahoma City Dodgers in front of 7,608 fans at First Tennessee Park Monday night.It was Palumbo's first start at First Tennessee Park.
Joe Palumbo scheduled to make Major League debut today
Rangers seventh-rated prospect had a 3.38 ERA in 10 outings with Riders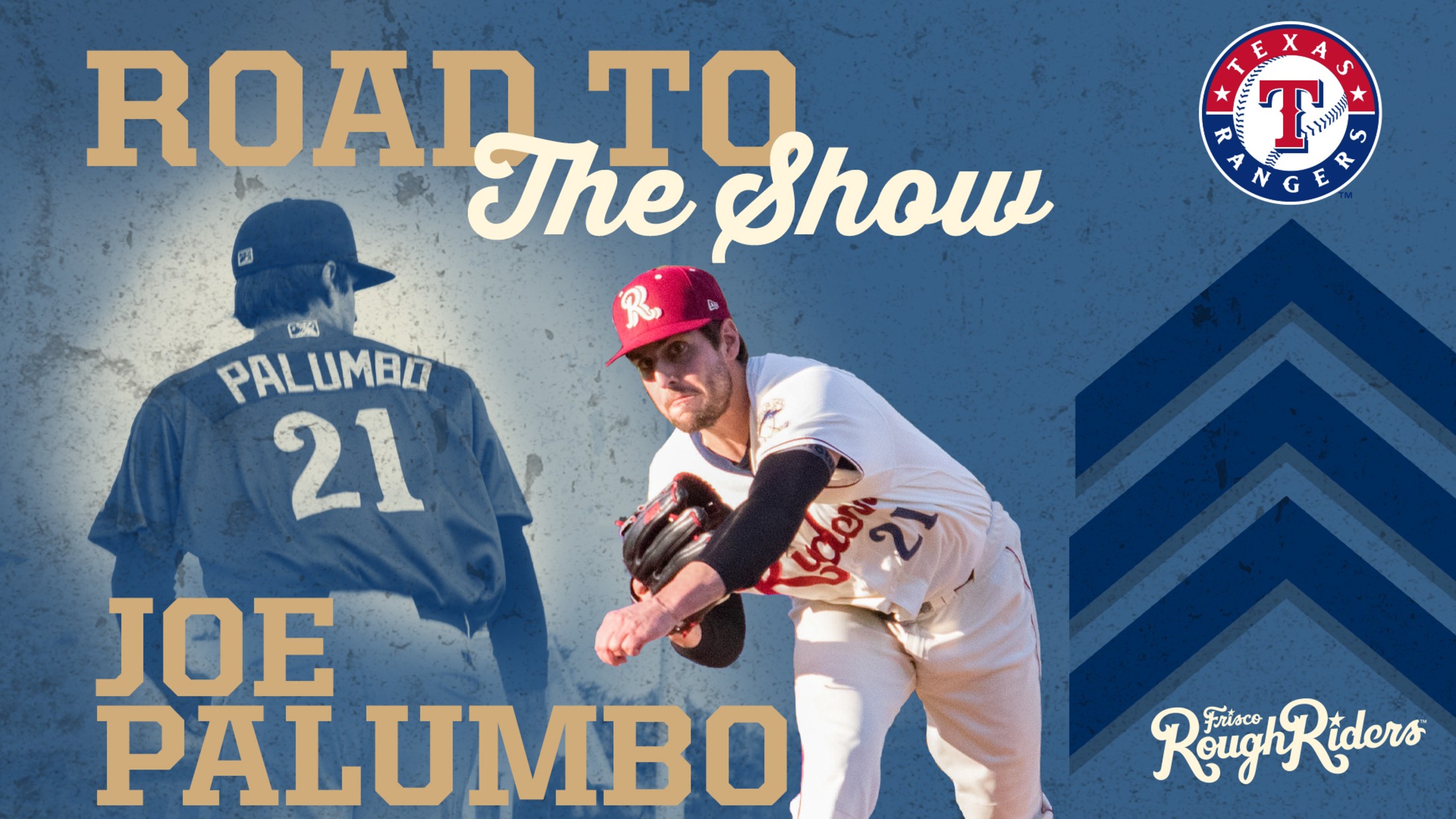 FRISCO, Texas (June 8, 2019) - Riders pitcher Joe Palumbo has been recalled by the Texas Rangers and will make his Major League debut today against Oakland, the Rangers announced Saturday.Palumbo enjoyed a tremendous start to the season to the 2019 season with the RoughRiders, logging a 3.38 ERA in his
Palumbo strikes out 10 in tough loss to Arkansas
Leblanc extends hitting streak to nine games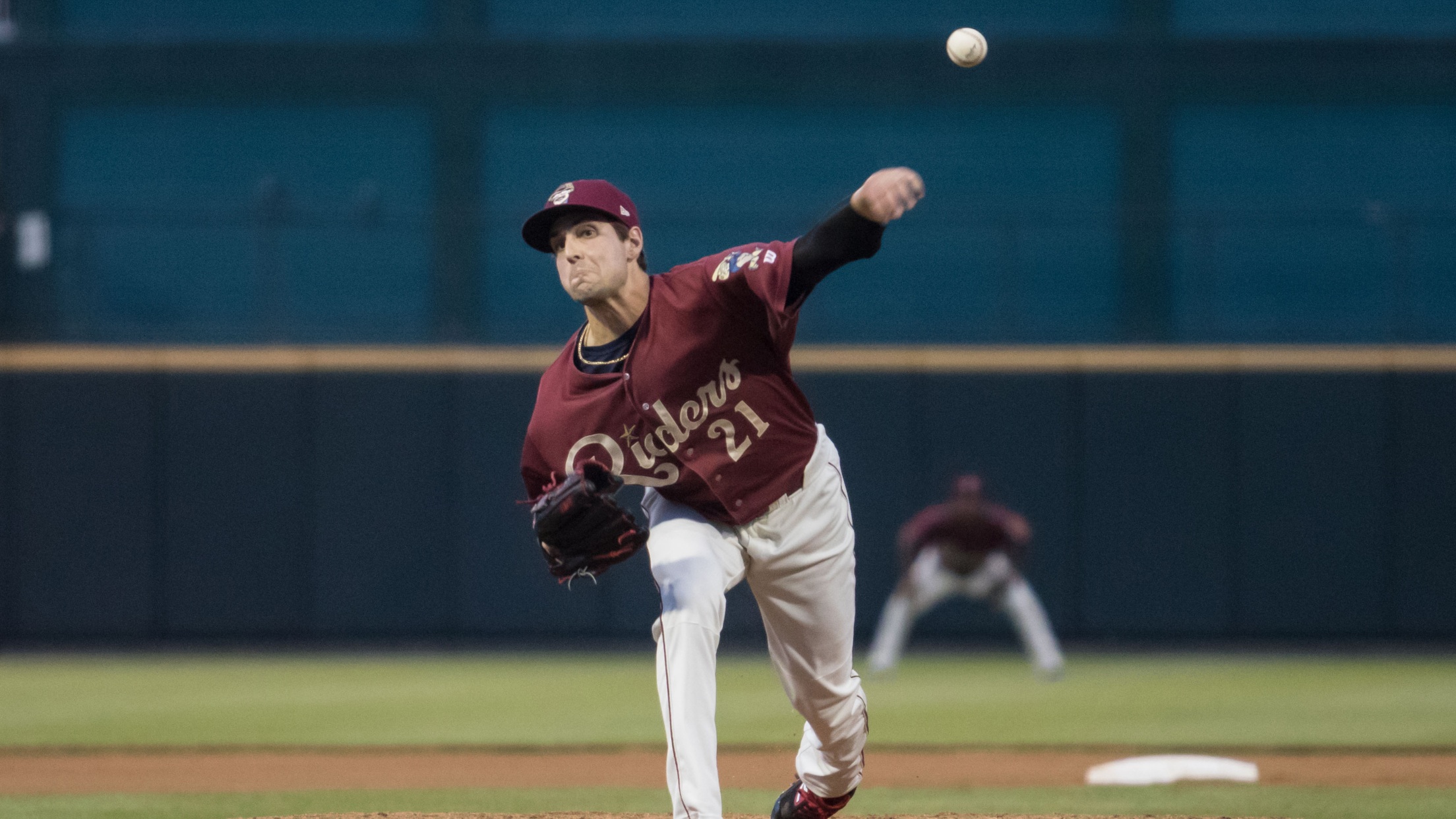 FRISCO, Texas (May 3, 2019) - Joe Palumbo struck out 10 batters across 4 2/3 innings Friday night but the RoughRiders lost a late lead in a 7-4 defeat against Arkansas in the series finale.SYNOPSIS* Palumbo, who came on in the third after two innings from "opener" Walker Weickel , allowed
Rangers Prospect Primer: Rebuild in swing
Crouse grows, Taveras resets, Martinez climbs, Palumbo healthy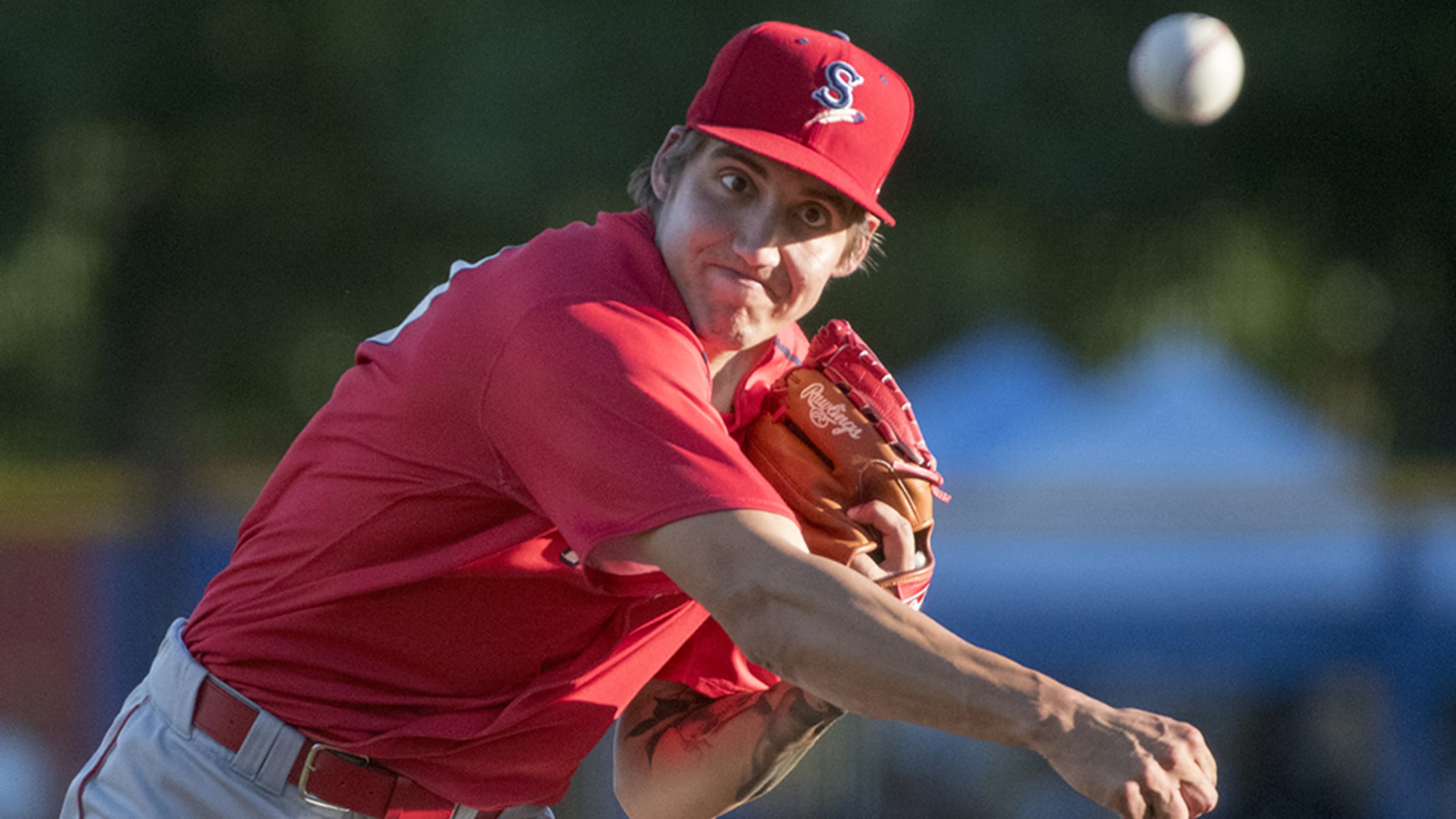 Some players are on the verge of stardom, others are entering a crucial phase of their development and still others are getting their first tastes of full-season ball. With the 2019 season approaching, MiLB.com takes a look at the most intriguing prospects from each MLB organization.Shining star: Hans Crouse, RHP A
Trio of star starters part of Riders initial roster
2019 season begins next Thursday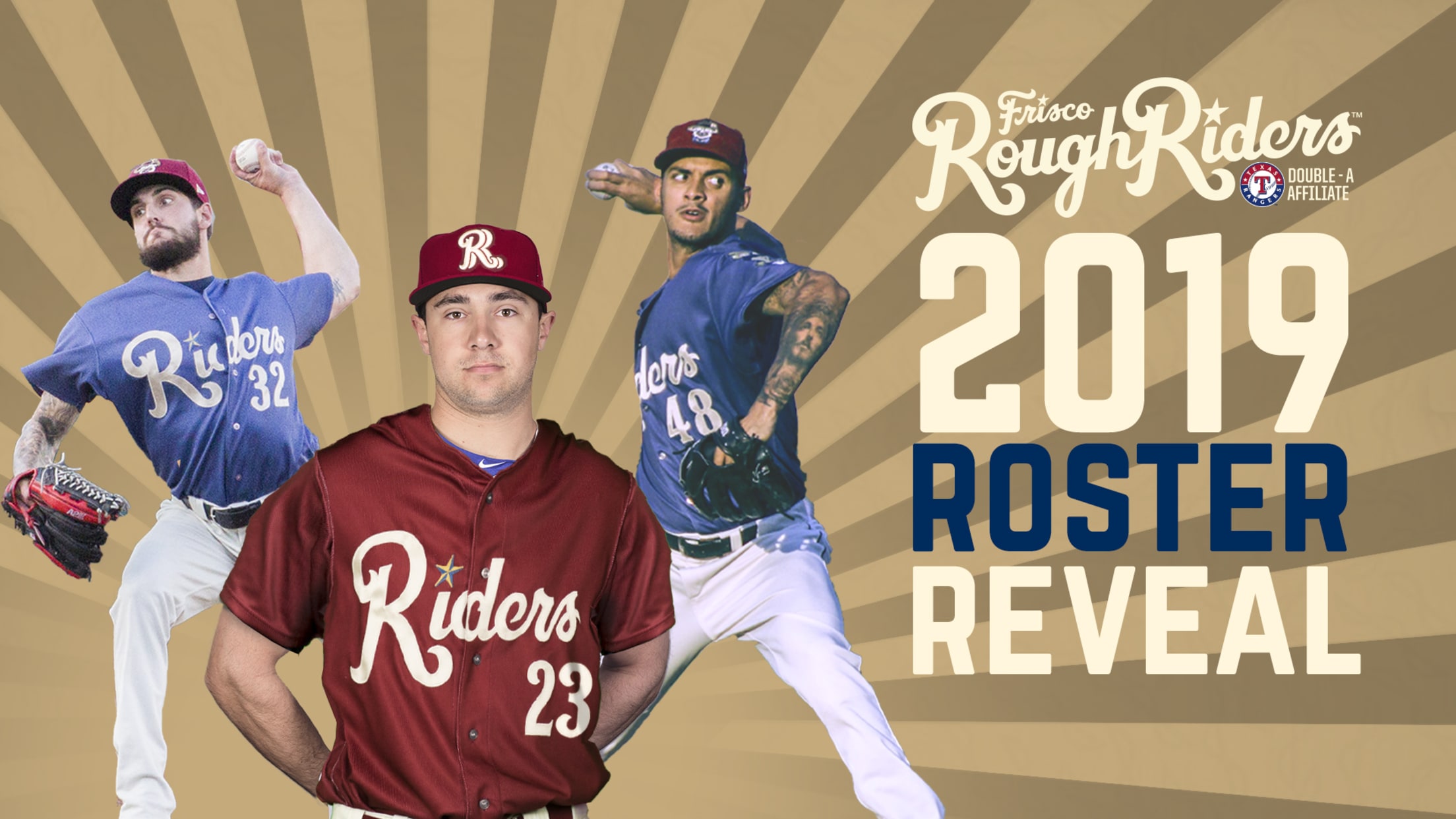 FRISCO, Texas (Mar. 27, 2019) - Three of the top arms in the Rangers farm system - Jonathan Hernández , Brock Burke and Joe Palumbo - headline the Frisco RoughRiders initial roster for the 2019 season, the Texas Rangers announced Wednesday.All three pitchers rank in the top 10 of MLB
Toolshed: Hot finishes may lead to hot starts
Rays' Brujan, Astros' Abreu will be worth watching in early going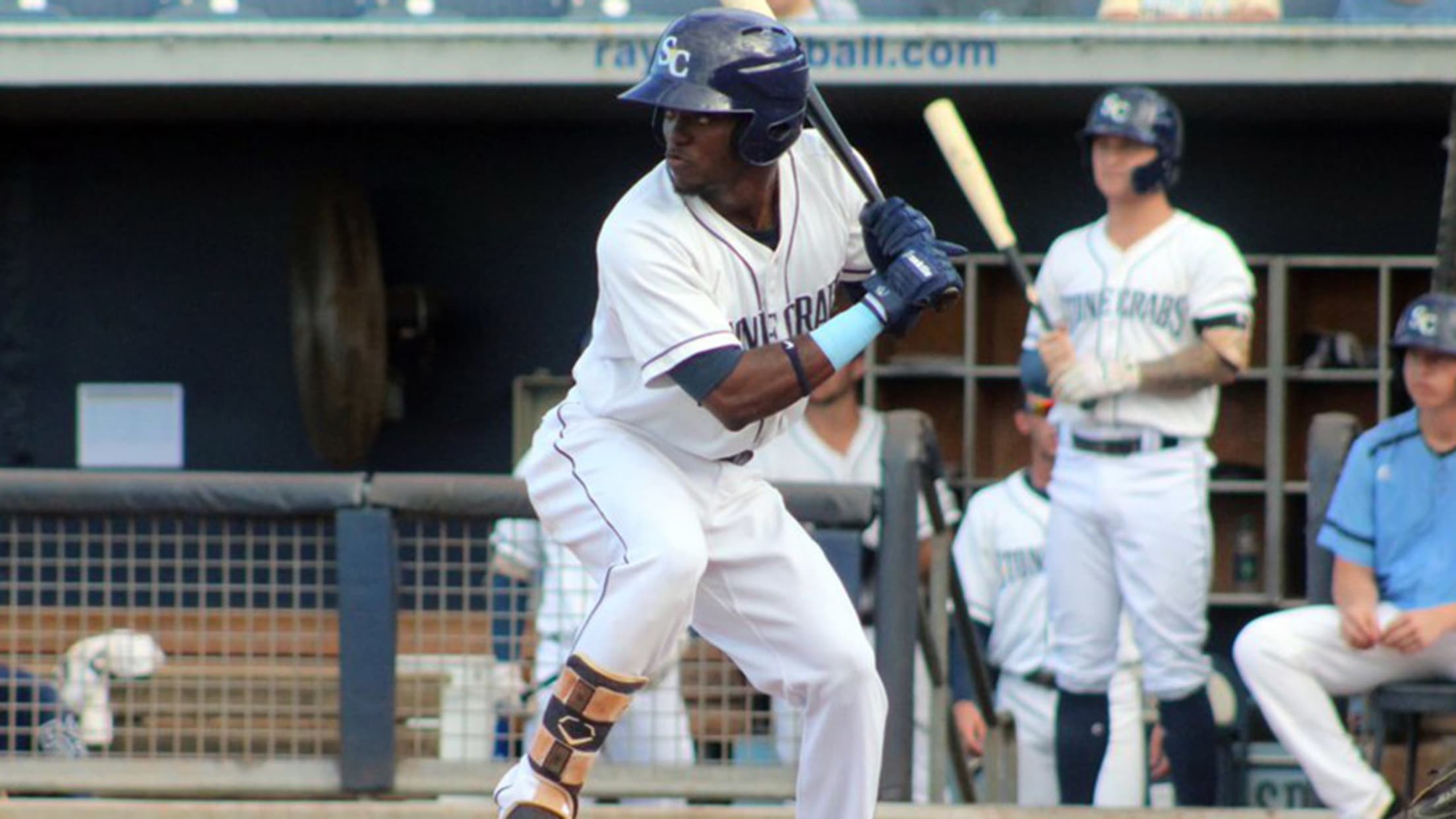 When Hall of Fame infielder Rogers Hornsby was asked what he did in the winter without the national pastime, he reportedly answered, "I stare out the window and wait for spring." Sure, anyone could do that. And while staring, you could reflect on the last few games you watched and
Rangers have strength in foundation
Taveras, Thompson lead prospects showing off at lower levels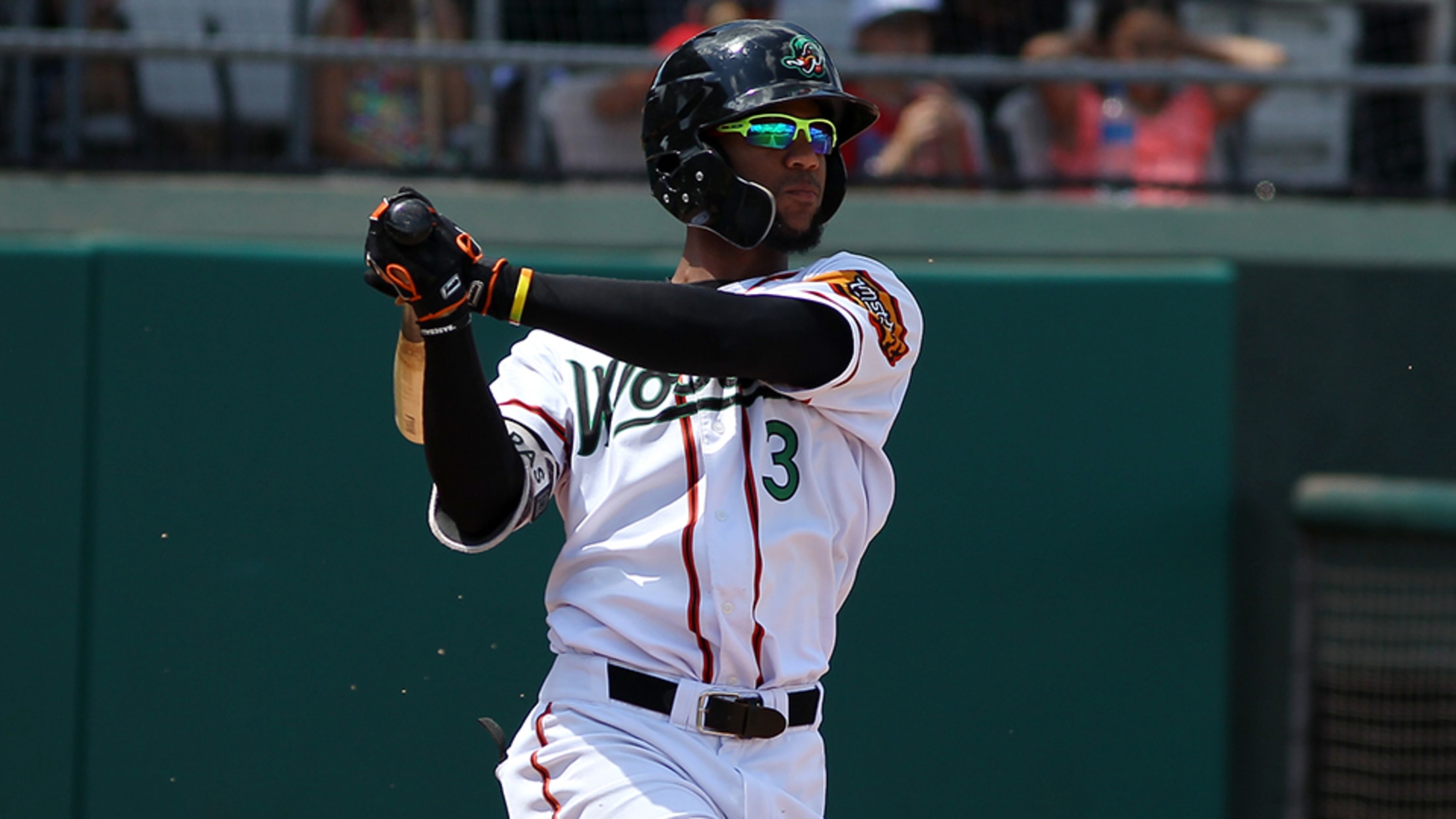 Each offseason, MiLB.com goes position by position across each system and honors the players -- regardless of age or prospect status -- who had the best seasons in their organization. Click here to locate your favorite club.Just two years removed from a 95-win season, the Rangers have finished under .500 in consecutive
Palumbo holds Hooks at bay with 7-1 win
Riders draw 10 walks in series opener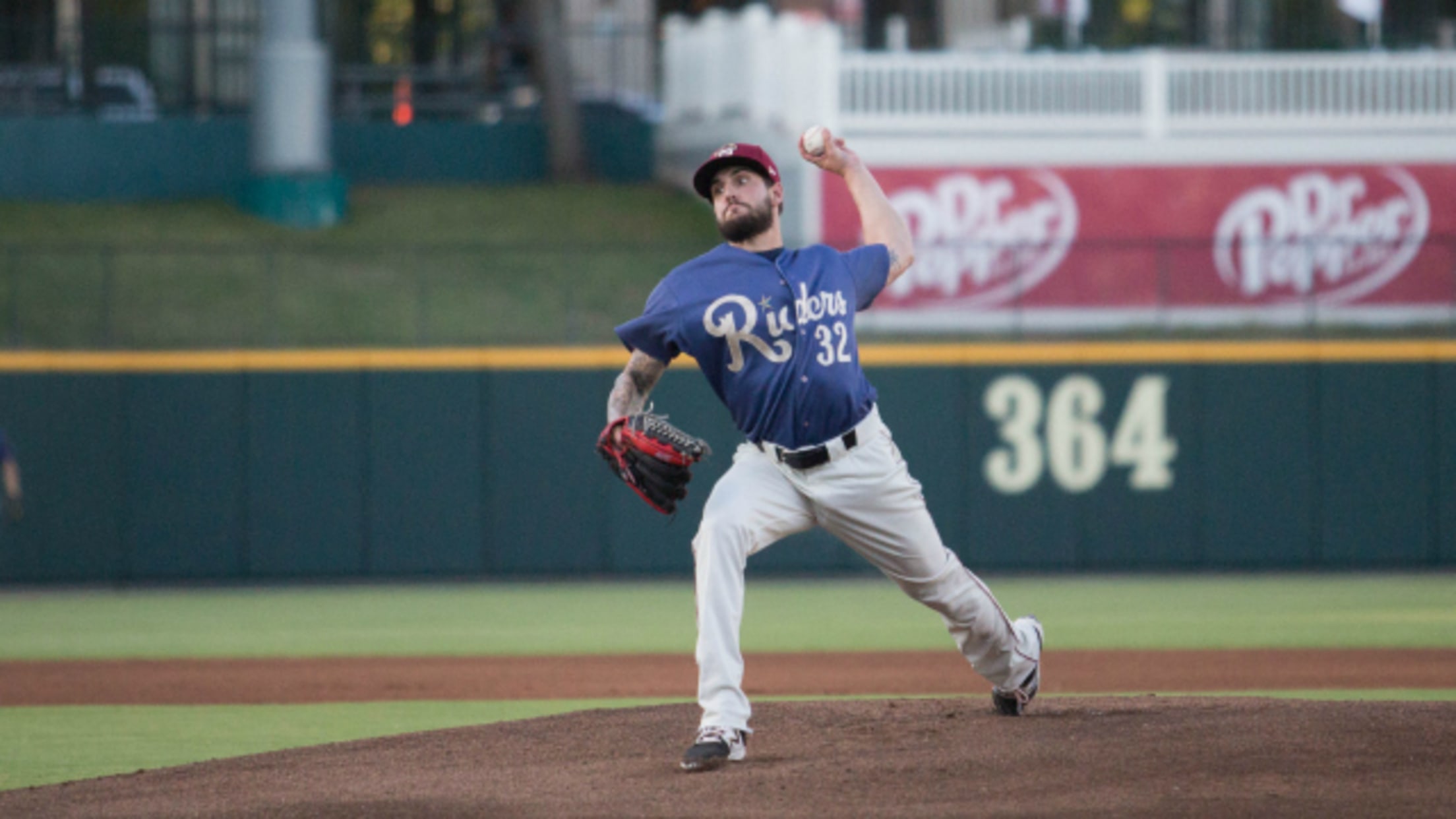 FRISCO, Texas (August 28, 2018) -Joe Palumbo debuted at Dr Pepper Ballpark with 4 1/3 of one-run baseball to give the Frisco RoughRiders, the Double-A affiliate of the Texas Rangers, a 7-1 win over the Corpus Christi Hooks Tuesday.BIG MOMENTS* Palumbo worked through 4 1/3 innings, allowing one run on three
Palumbo mows down Missions in debut, Riders triumph 4-3
Tying run gunned down at home to end game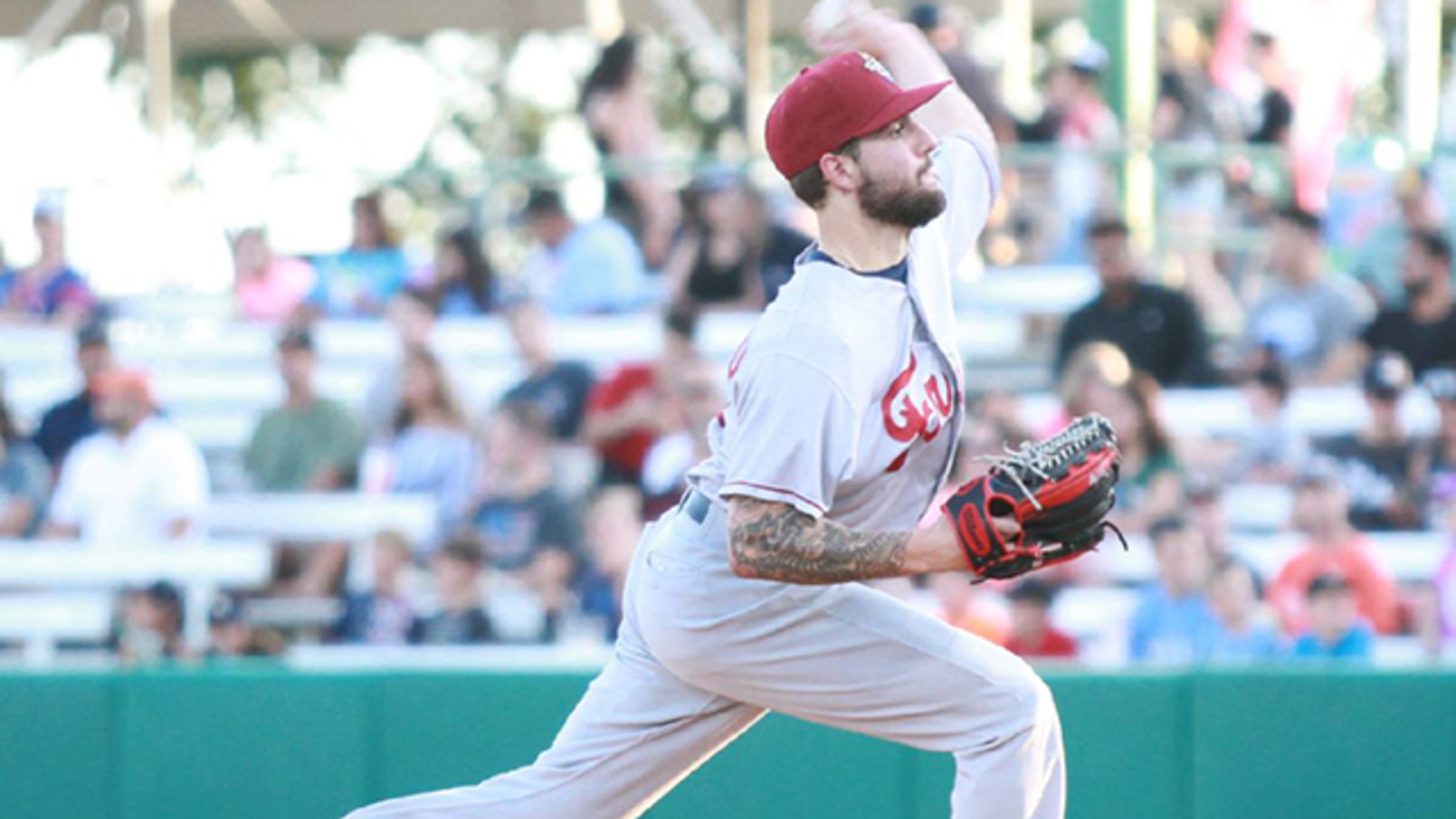 SAN ANTONIO, Texas (August 22, 2018) - Joe Palumbo turned in a phenomenal Double-A debut for the Frisco RoughRiders, the Double-A affiliate of the Texas Rangers, in a 4-3 win over the San Antonio Missions Wednesday at Nelson Wolff Stadium.BIG MOMENTS* Palumbo worked five innings, allowing a run on three hits.
Wood Ducks Dominate in Victory over the Mudcats
12 strikeouts and 12 hits to go along with zero errors and zero runs allowed snapped the losing streak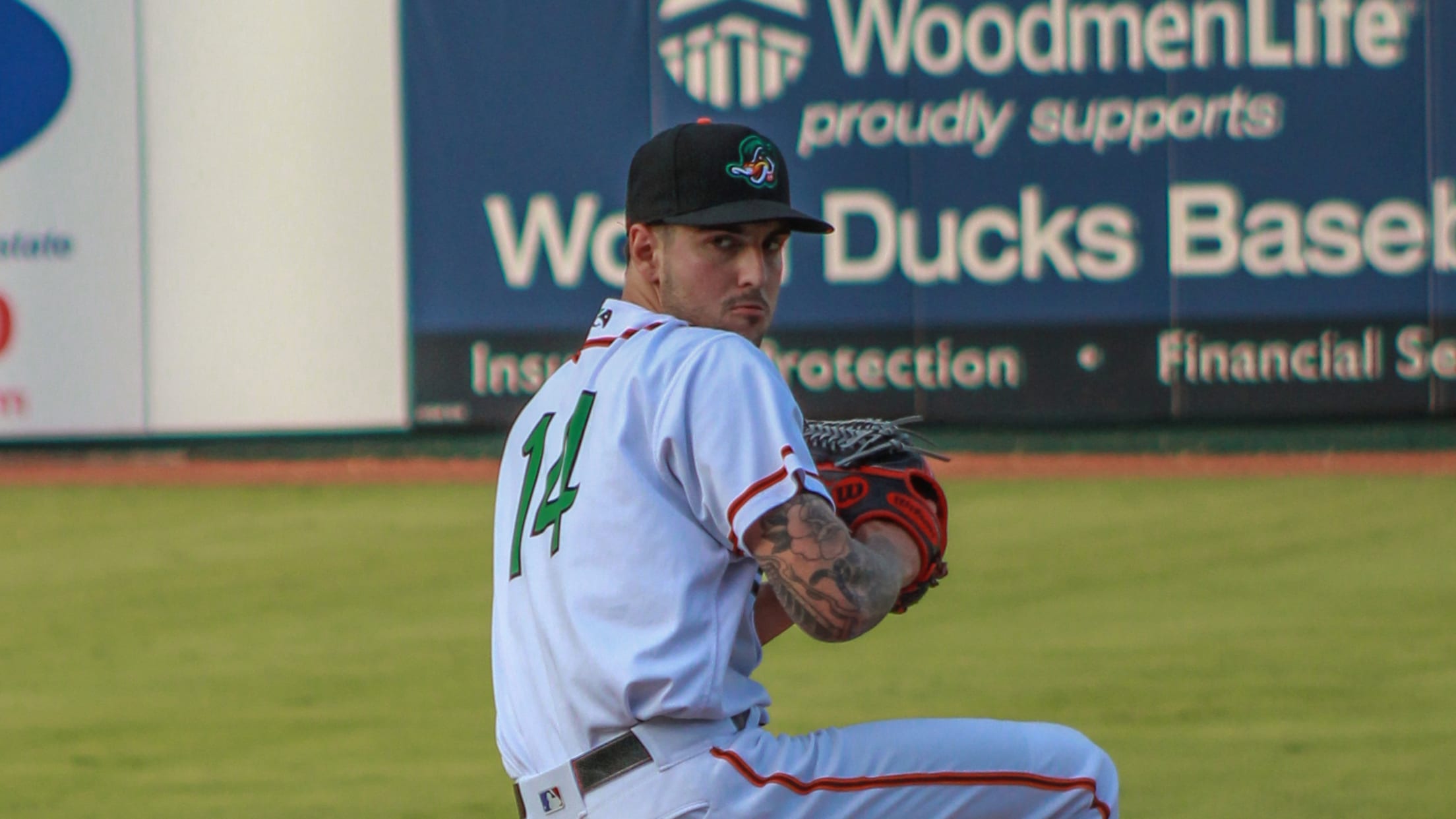 KINSTON, NC - An offensive barrage backed up the fifth shutout of the season in the Wood Ducks' 8-0 win over the Mudcats. All nine batters for the Woodies had a hit and six had at least one RBI in the victory. Joe Palumbo, Kaleb Fontenot, and Tyler Thomas combined
Prospect Roundup: Games of Aug. 7
Rays' Liberatore nearly perfect in GCL; Palumbo fans 11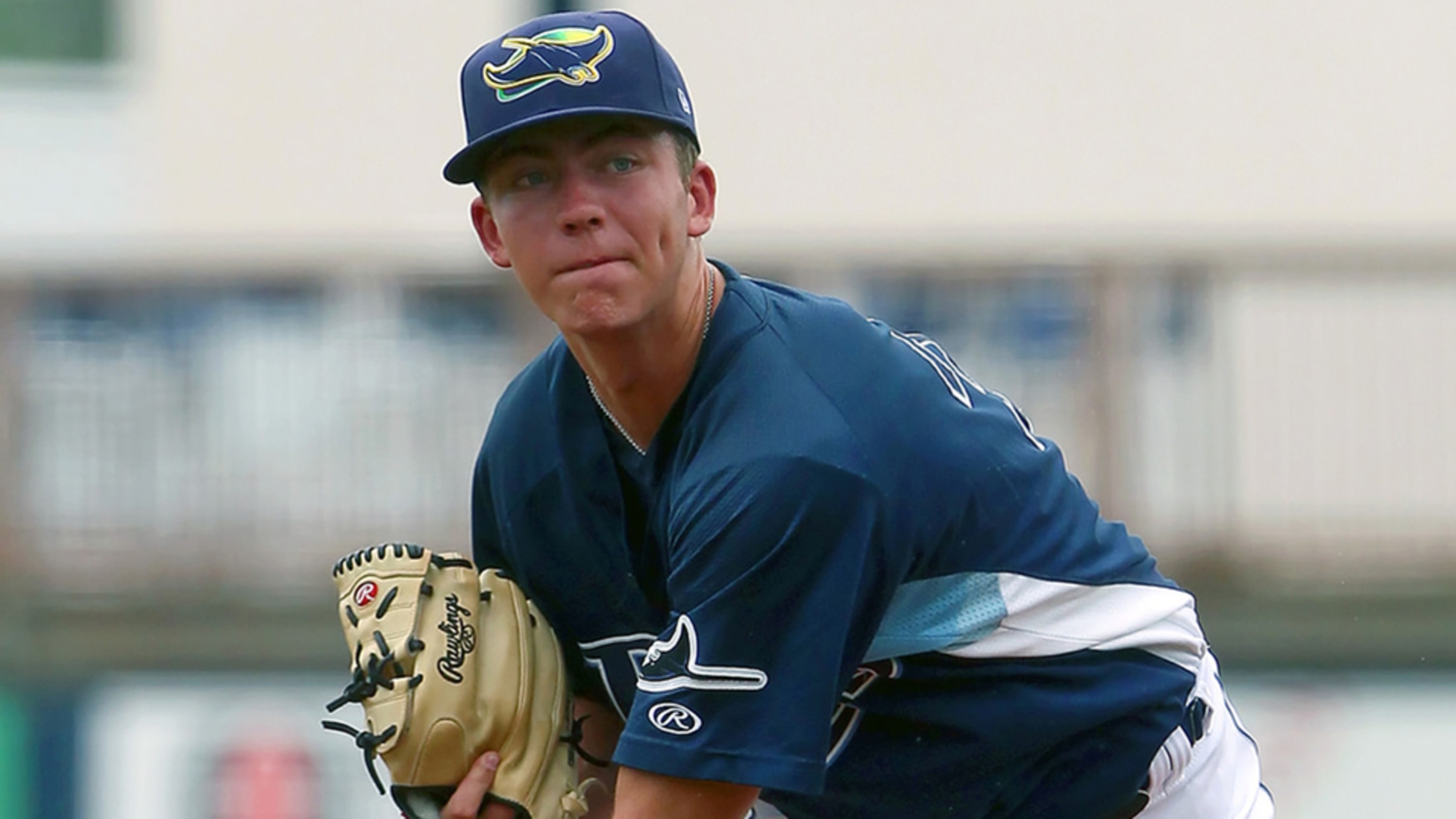 Theme of the dayGetting in gear: Triple-A Indianapolis hitters Kevin Newman and Jacob Stallings each hit for the cycle in the same inning. That's right -- an actual bi-cycle! It's the second time a pair of teammates have both hit for the cycle in the same Minor League game this
Report: Rangers' Palumbo suffers torn UCL
Tommy John surgery possible for team's No. 4 pitching prospect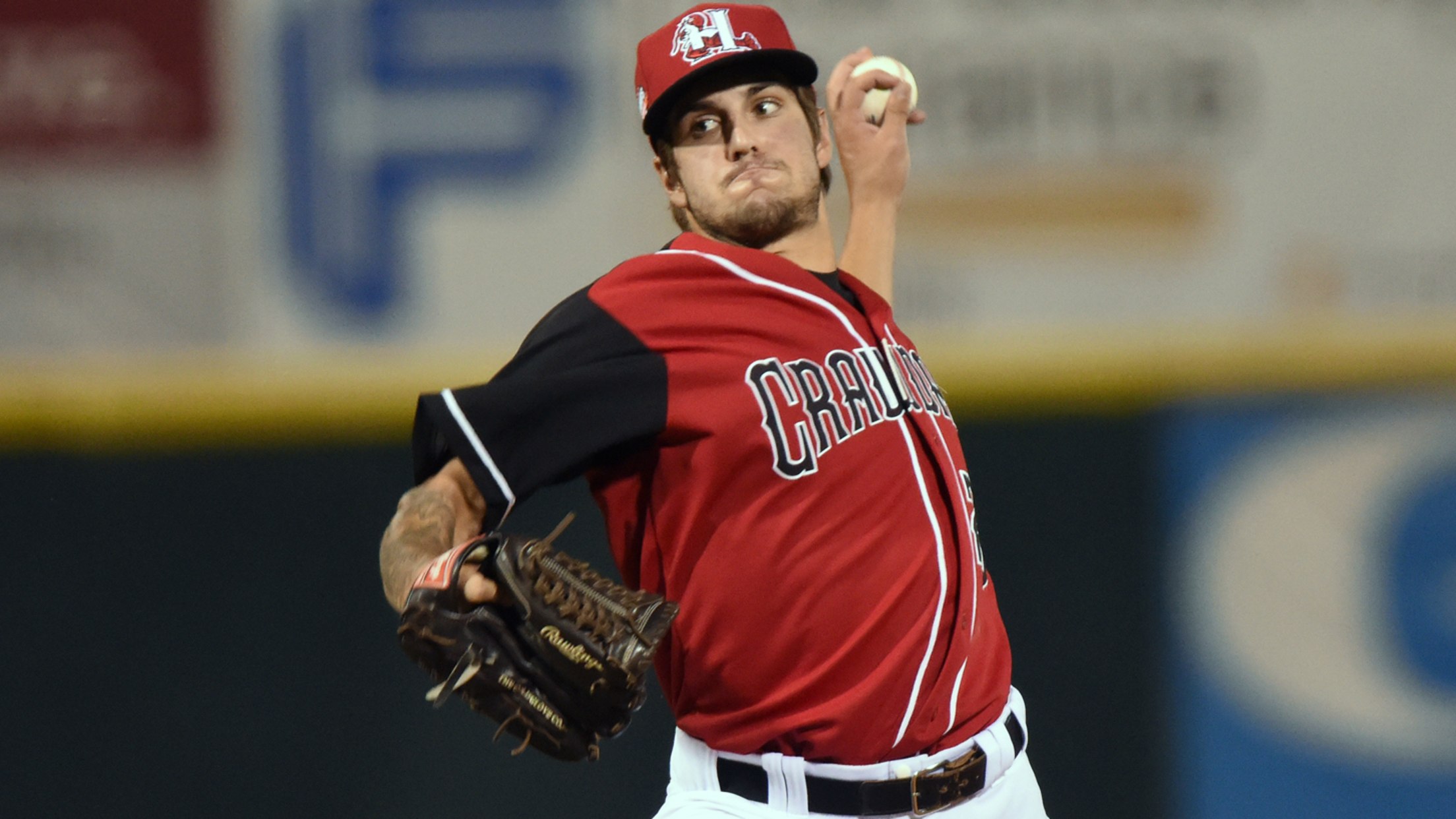 Following a breakout 2016 campaign, Joe Palumbo faces a setback that will probably wipe out the remainder of his 2017 season.The Dallas Morning News reported the left-hander may undergo Tommy John surgery to repair a torn UCL. 
Ducks' Palumbo racks up career-high 10 K's
Rangers' No. 6 prospect allows two hits, no walks in six frames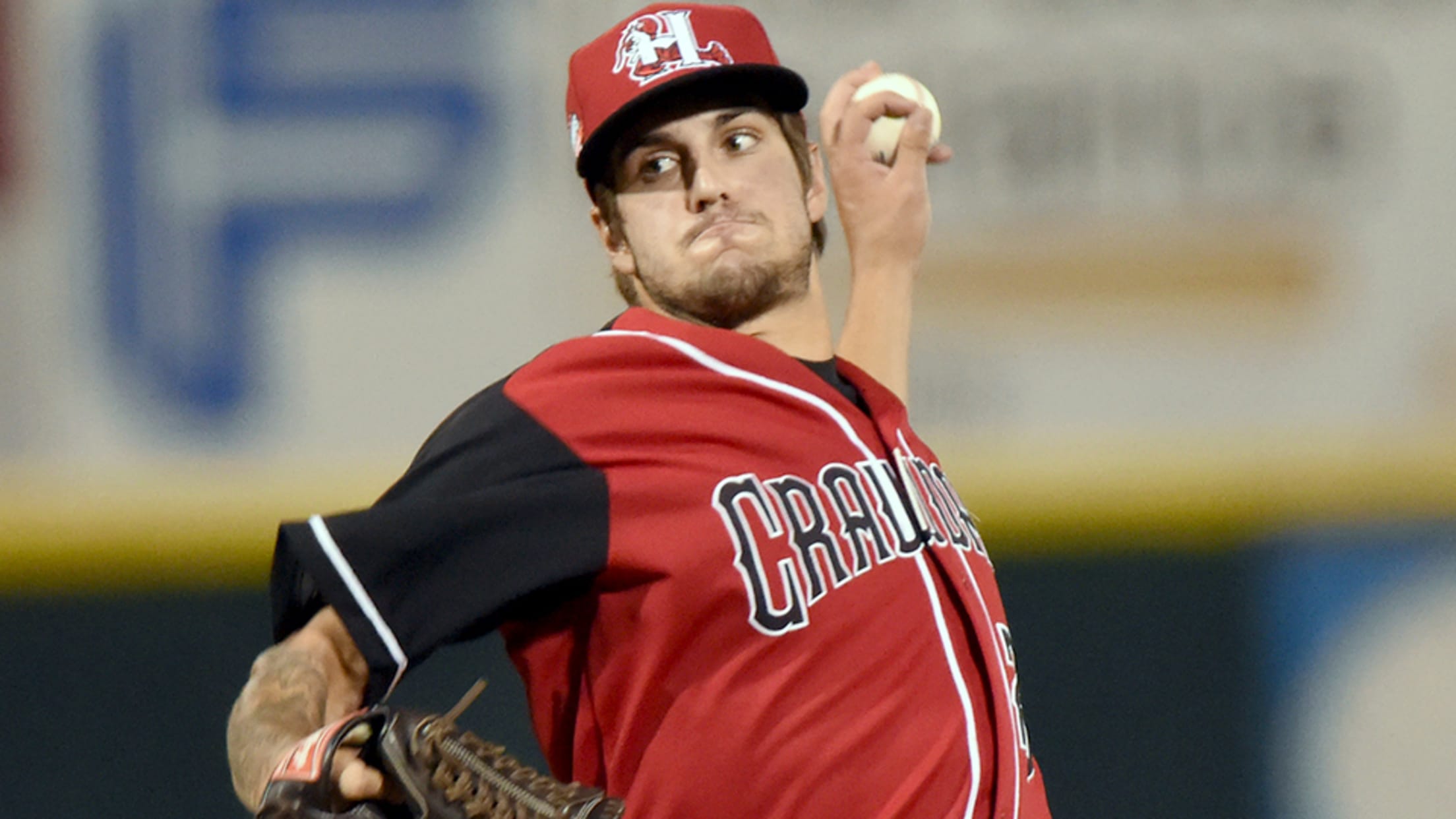 Joe Palumbo wants to be a starter, and after a dominant run out of Class A Hickory's bullpen last season, the Texas Rangers moved him into the rotation in July. On Wednesday, he showed why he might never have to look back.The Rangers' No. 6 prospect set a career high
Wood Ducks Shine Behind Palumbo's Start
The lefty struck out ten over six innings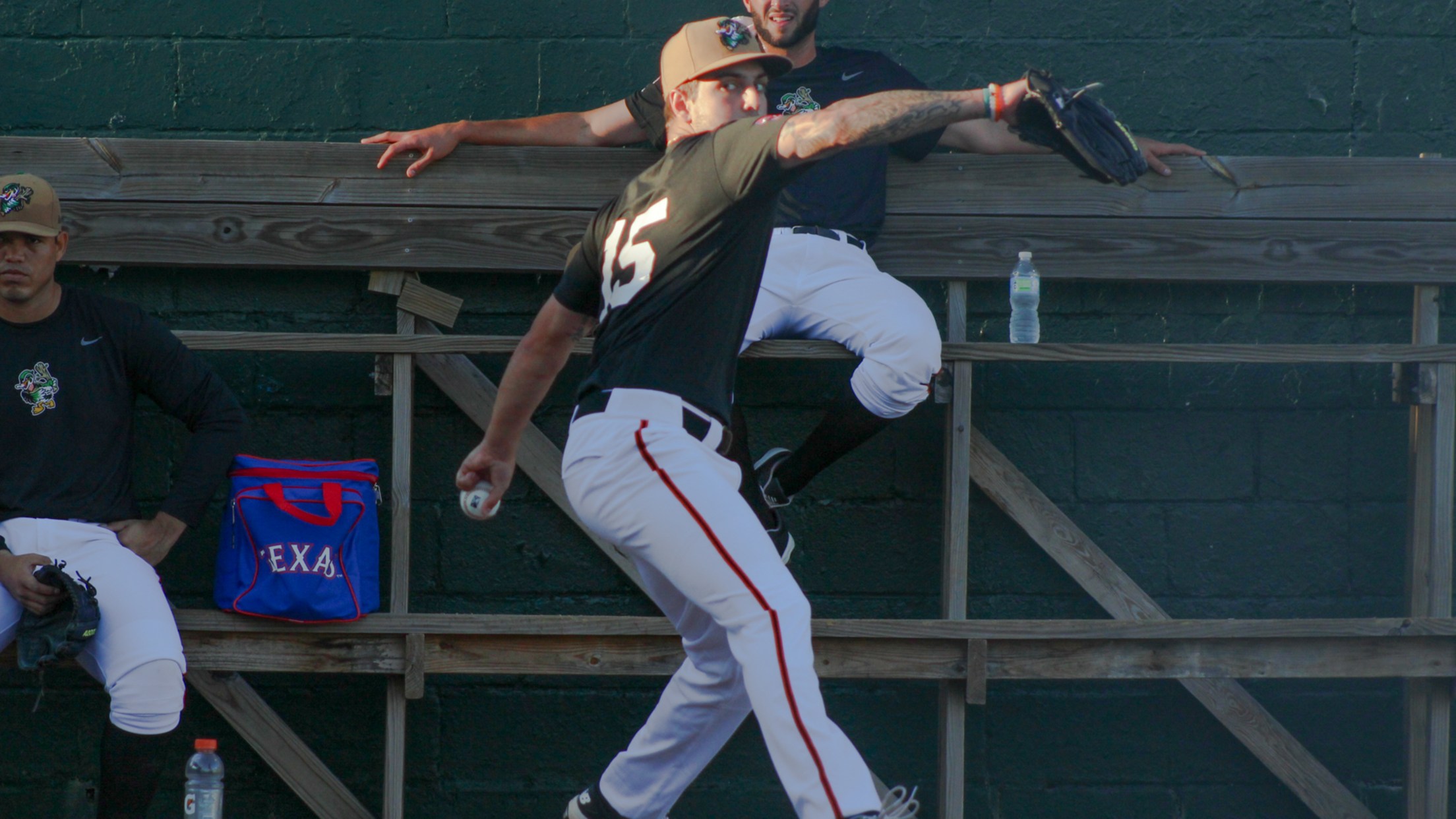 Pitching Rotation Set for Opening Weekend
Six-man rotation will feature three top-30 prospects