Prospects in the Cardinals' 2020 player pool
Top prospect Carlson leads way in talented St. Louis group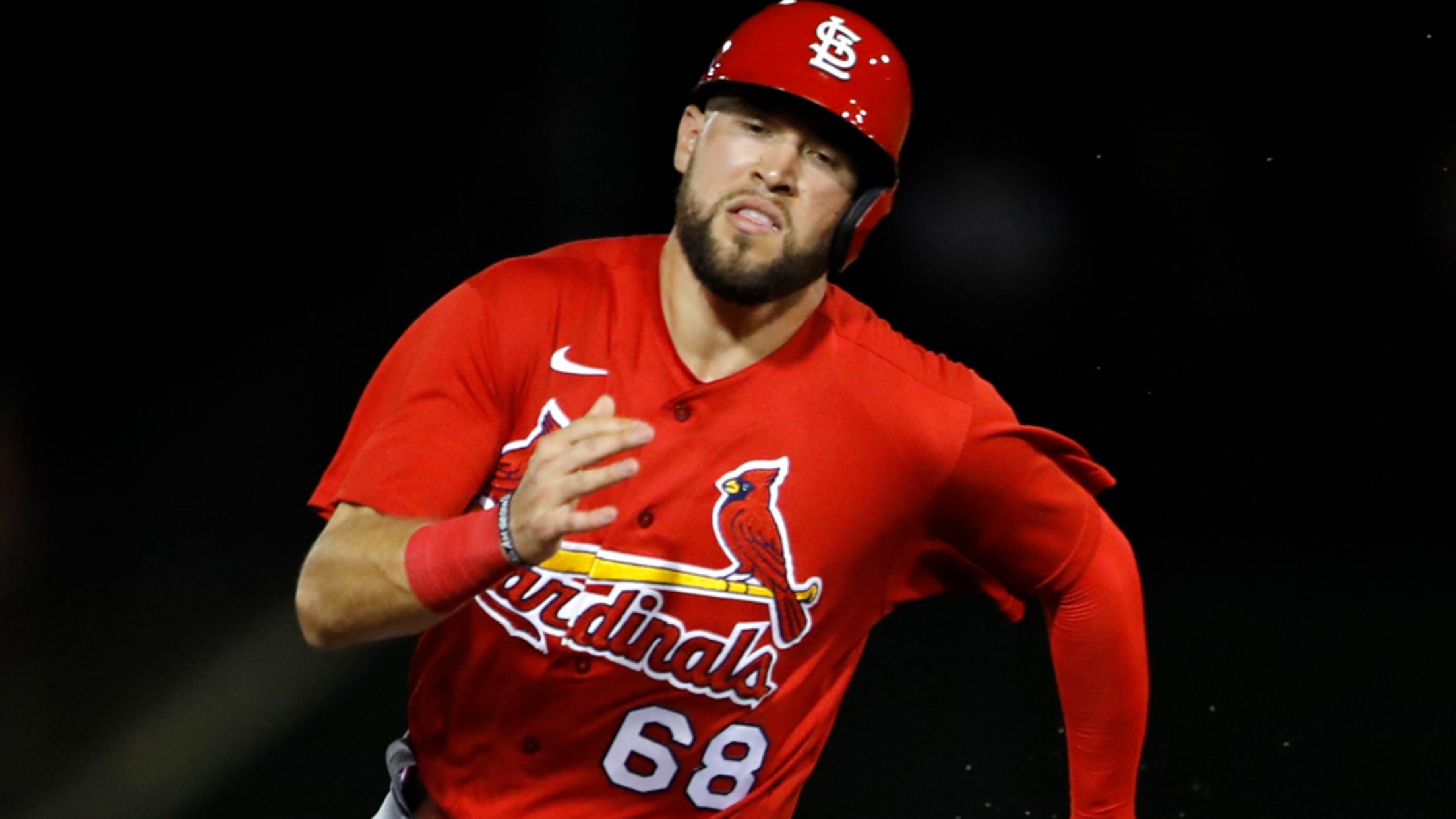 As part of the new rules for the 2020 Major League season, each of the 30 organizations will maintain a 60-man player pool for the duration of the campaign. Some members of the player pool will feature on the active Major League roster while others will work out at an
Prospect Roundup: Games of August 16
Cards' Woodford hurls a gem; M's Rodriguez debuts in style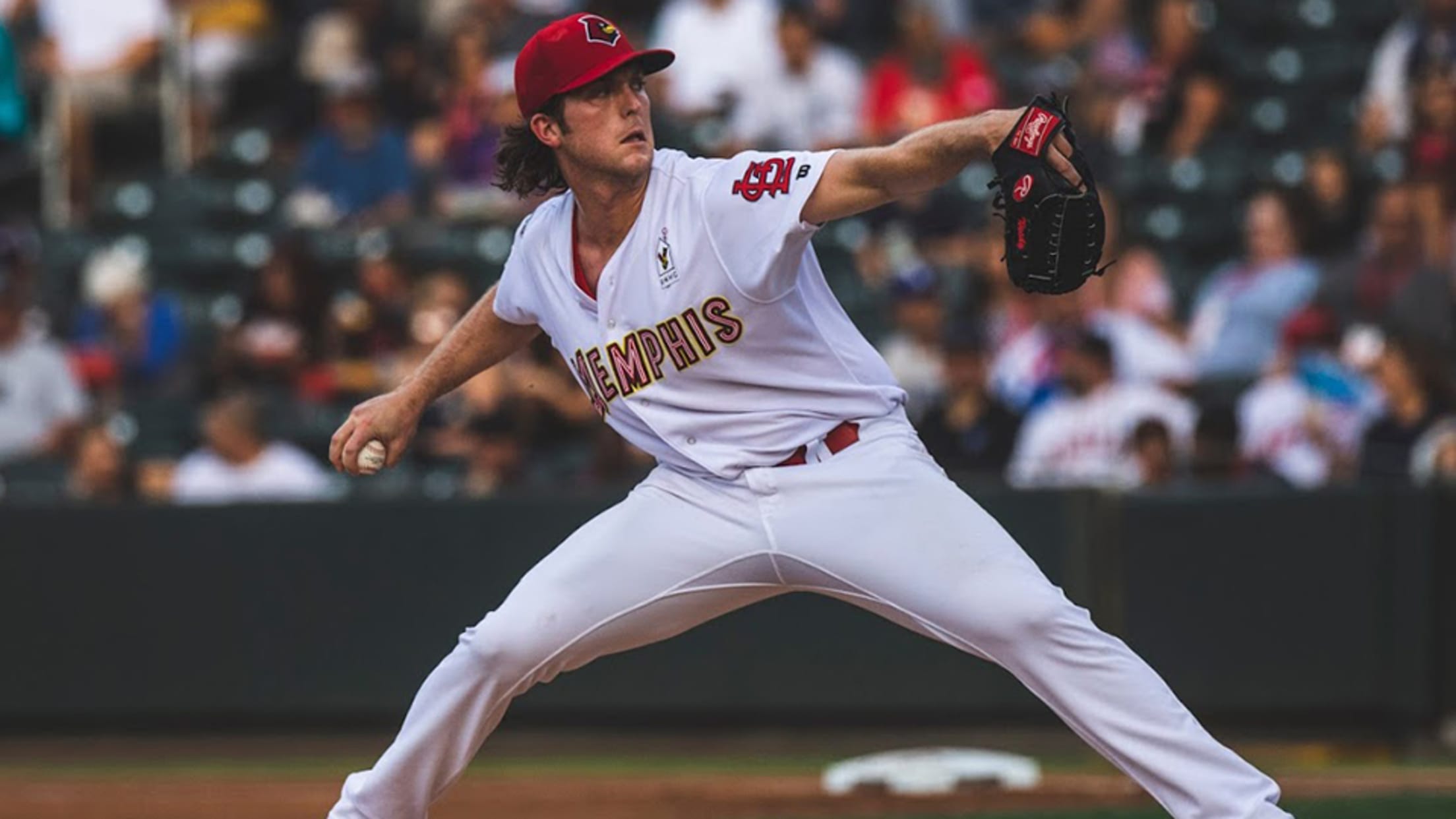 Cardinals RHP Jake Woodford, Triple-A Memphis: 6 IP, 1 H, 0 R, 4 BB, 7 K -- St. Louis' No. 15 prospect allowed just a fifth-inning single in his fourth scoreless outing of the season as the Redbirds beat Iowa, 8-2. Woodford faced the minimum in half of his six frames
France powers PCL to another All-Star win
Padres No. 27 prospect homers, leads El Paso hometown effort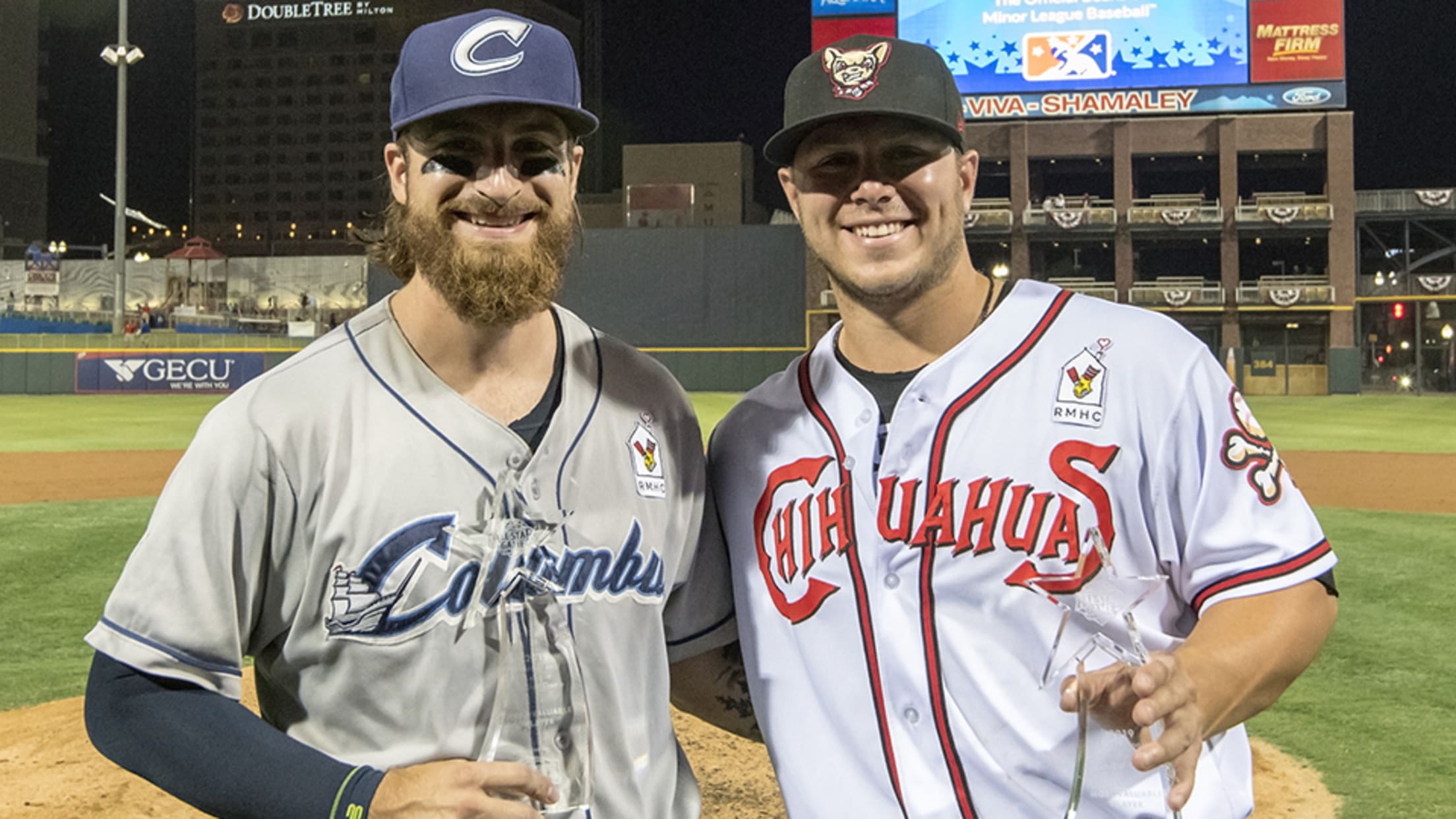 EL PASO, Texas -- The Chihuahuas were looking to show off their city and ballpark at the Triple-A All-Star Game at Southwest University Park, but with power at the plate and dazzling defense on the diamond, Ty France and Luis Urías made sure the Padres prospects got their share of
Akin, Woodford gear up for All-Star Game
IL, PCL starters discuss their approach ahead of Triple-A contest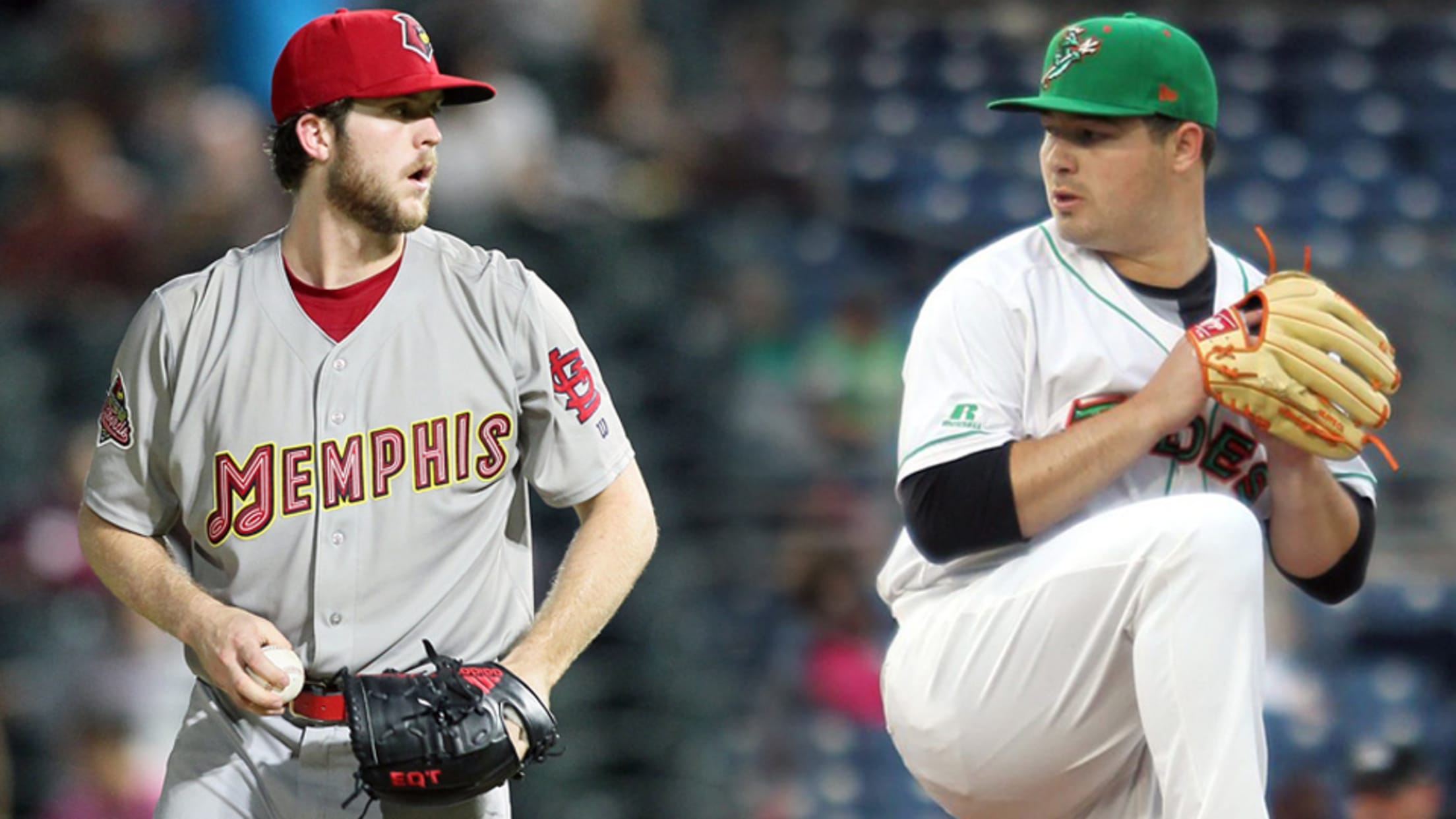 EL PASO, Texas -- The humidor at Southwest University Park is functioning properly, but after Monday's Home Run Derby, none of the players are expecting small ball when the Triple-A All-Star Game gets underway tonight."I say we just put [the outfielders'] backs on the walls and call it good," said
Thunder's Garcia earns Pitcher of the Week
No. 4 Yankees prospect matched Minors season high with 15 K's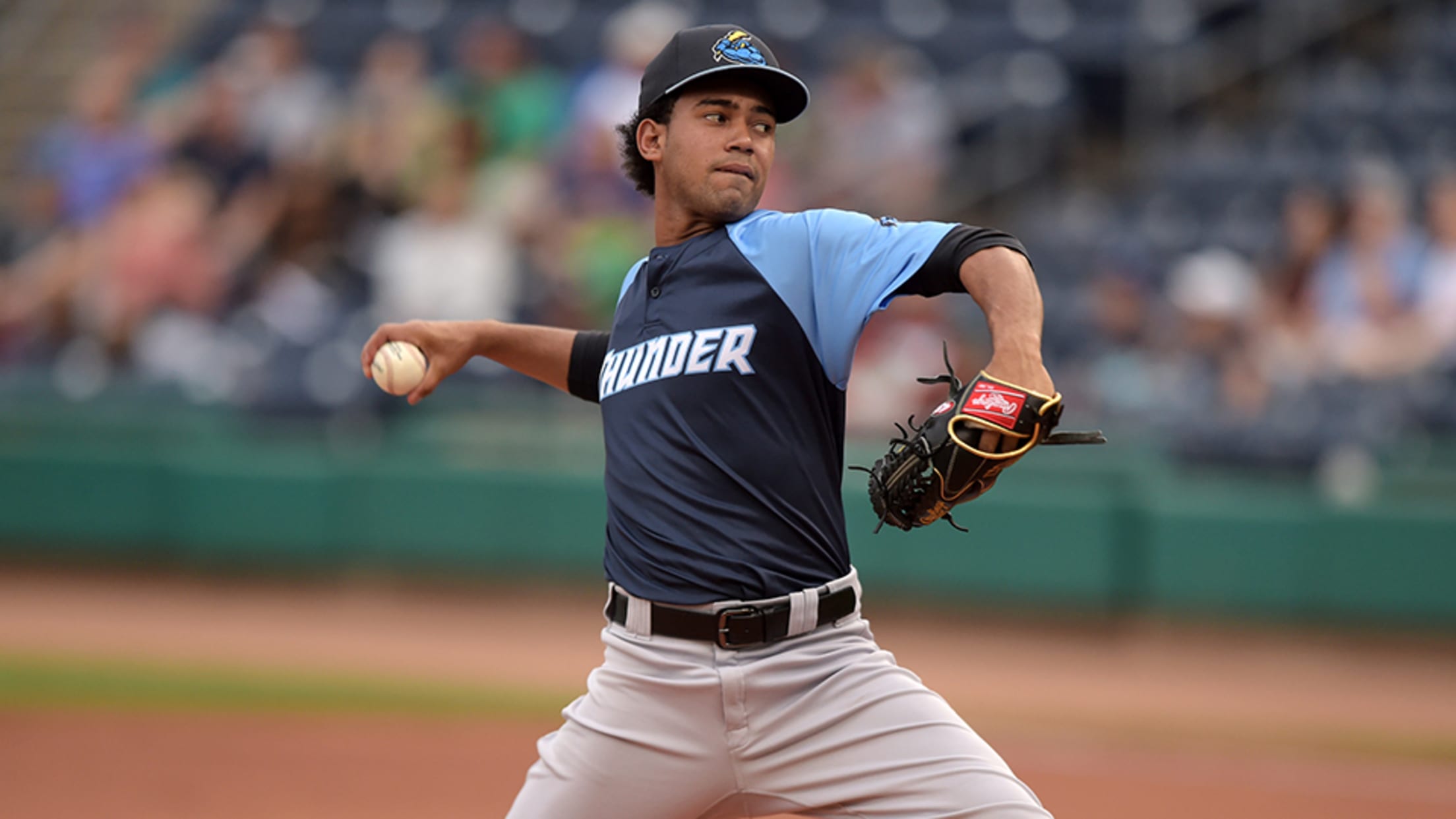 Wherever Deivi Garcia has been on the mound this season, he's proven to be dominant with a penchant for strikeouts. He checked off the boxes again last week. The fourth-ranked Yankees prospect was named Eastern League Pitcher of the Week after tying the Minor League season high with 15 strikeouts
Redbirds roll to second straight PCL title
Co-MVP Arozarena homers twice, plates five in Memphis repeat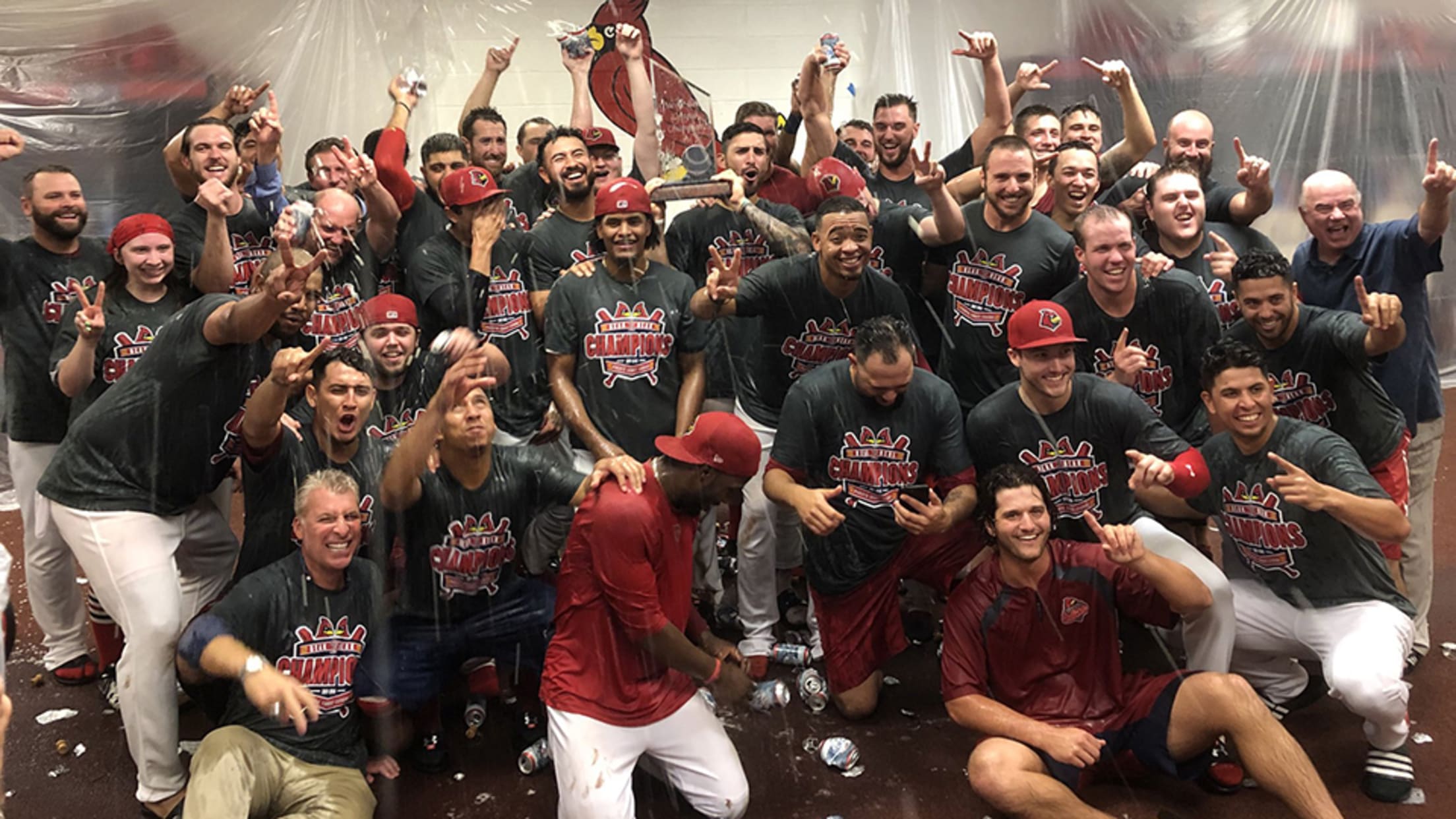 For the Memphis Redbirds, it's "déjà vu all over again" -- in more ways than one.Cardinals No. 6 prospectRandy Arozarena homered twice and drove in all five runs and 18th-ranked Jake Woodford allowed three hits over 7 1/3 innings as Memphis beat Fresno, 5-0, on Saturday at AutoZone Park to
Woodford taking flight with Redbirds
Cards No. 19 prospect surrenders three hits over six scoreless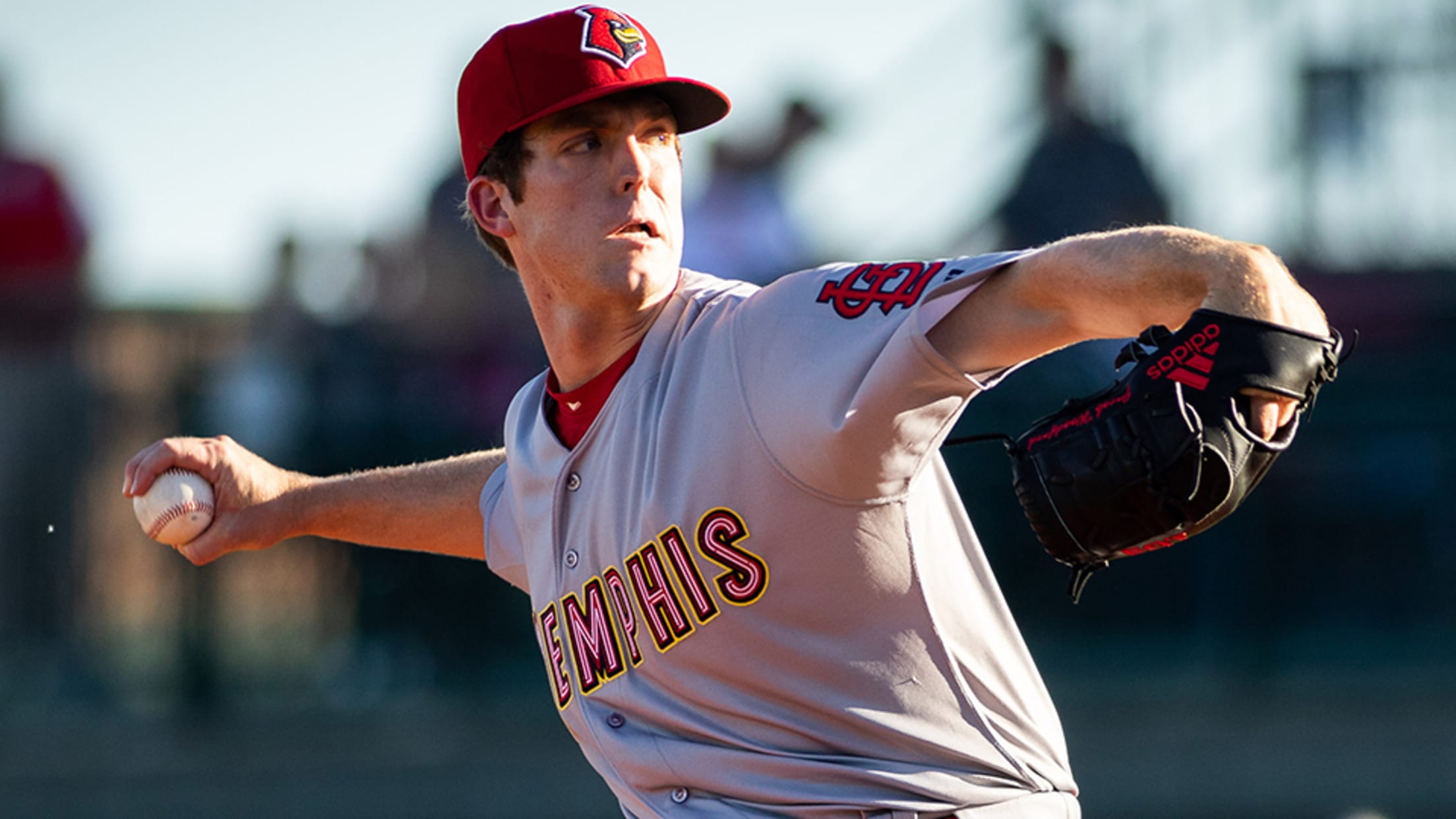 Jake Woodford's inconsistent start to the season in Double-A has given way to a complete 180-degree turn in the Pacific Coast League.The No. 19 Cardinals prospect allowed three hits and struck out six over six innings to help Triple-A Memphis blank Sacramento, 4-0, on Thursday night at AutoZone Park.
Woodford shines as Cardinals blank Hooks, 4-0, in 10 innings
Corpus Christi, TX - The Cardinals won their first extra-innings game of the year, shutting out the Corpus Christi Hooks for a 4-0 victory in 10 innings before 4,355 fans at Whataburger Field on Thursday night.
Toolshed: Prospects there from the beginning
McKenzie, Gordon among those to win title with their only '17 club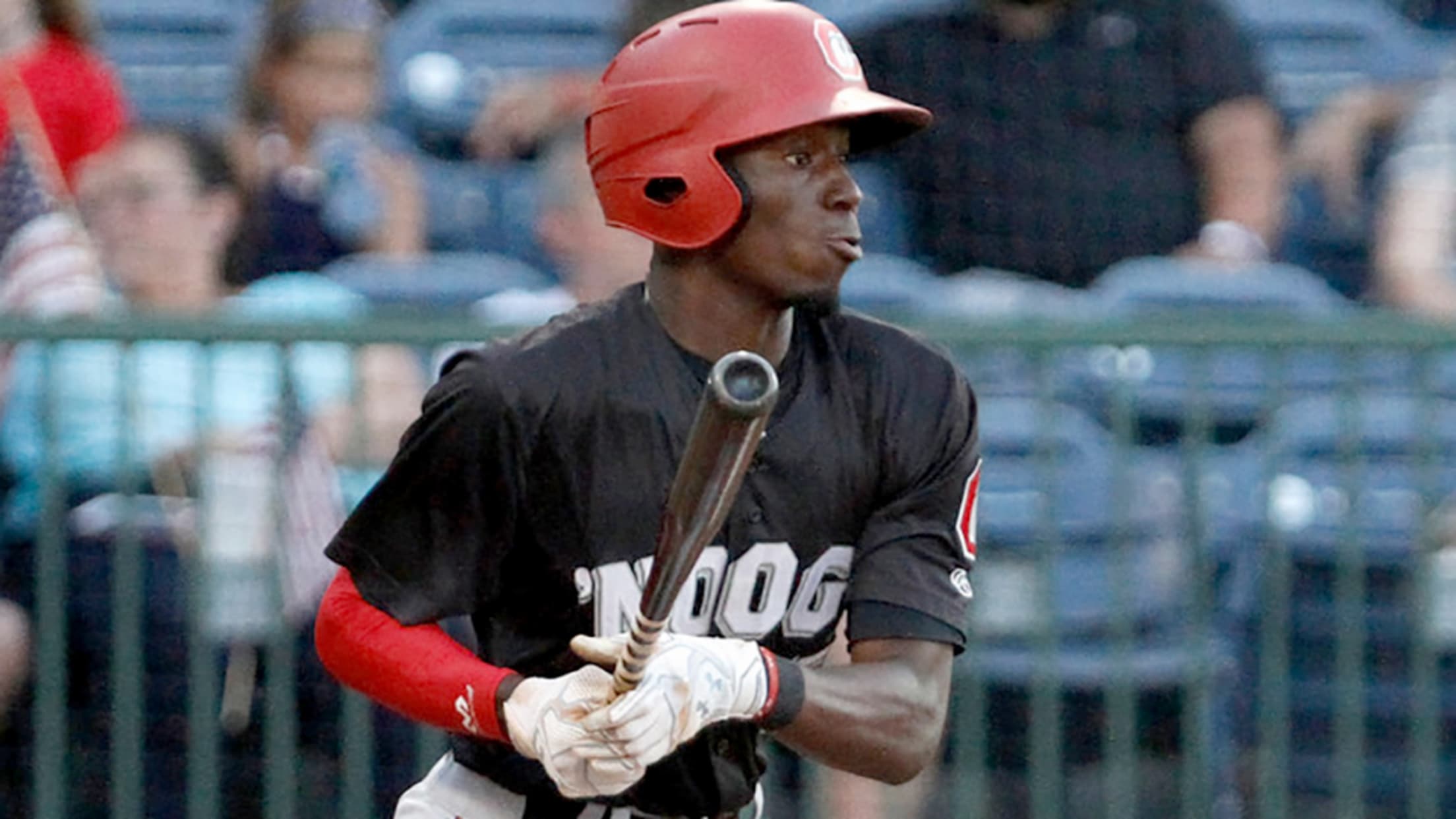 The only constant in the Minor Leagues is change. Hot and cold streaks come and go. Adjustments happen from at-bat to at-bat, inning to inning. First- and second-half performances can vary wildly. Players move up and down the chain, meaning team rosters at the end of a season can be
Woodford, Cardinals take lead in FSL semis
No. 16 prospect yields one run over six innings in series opener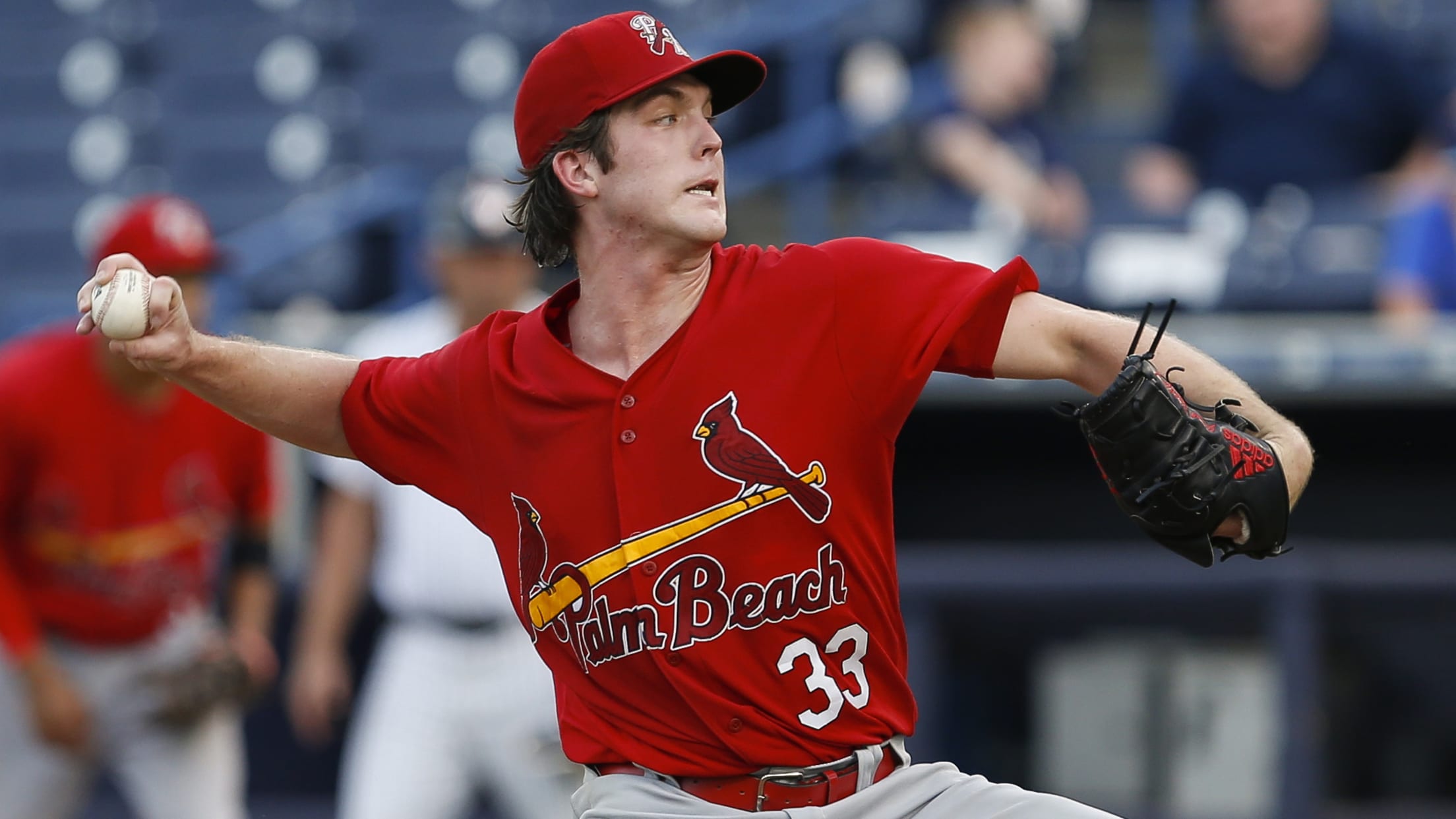 After taking an inning to find his footing, Jake Woodford helped his team rally to win its postseason opener.The Cardinals' 16th-ranked prospect allowed one run on four hits and a walk while striking out three over six innings on Tuesday as Palm Beach edged Fort Myers, 3-2, in Game 1
Cardinals Lose Game in Tenth
Daytona Scores Four Unearned Runs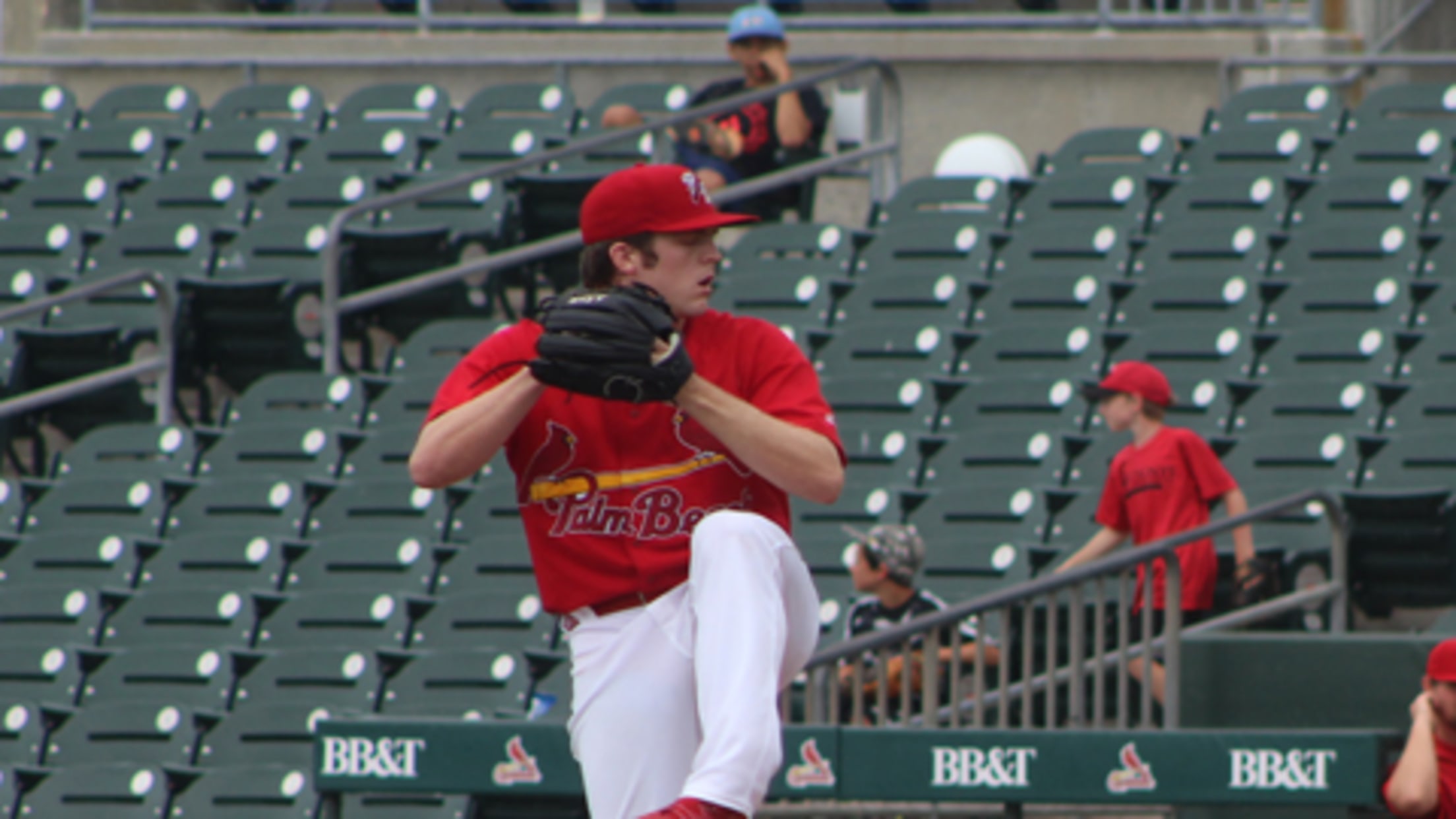 Jupiter, FL- The Palm Beach Cardinals (72-57, 32-30) tied the game in the ninth, but could not hold on as they lost 5-2 in the tenth to the Daytona Tortugas (49-79, 15-48).Kevin Siegrist had another rehab outing, and tossed a scoreless first giving up on hit and walking one batter.
FSL notes: Cards' Woodford plays stalwart
Florida native shows consistency for playoff-bound Palm Beach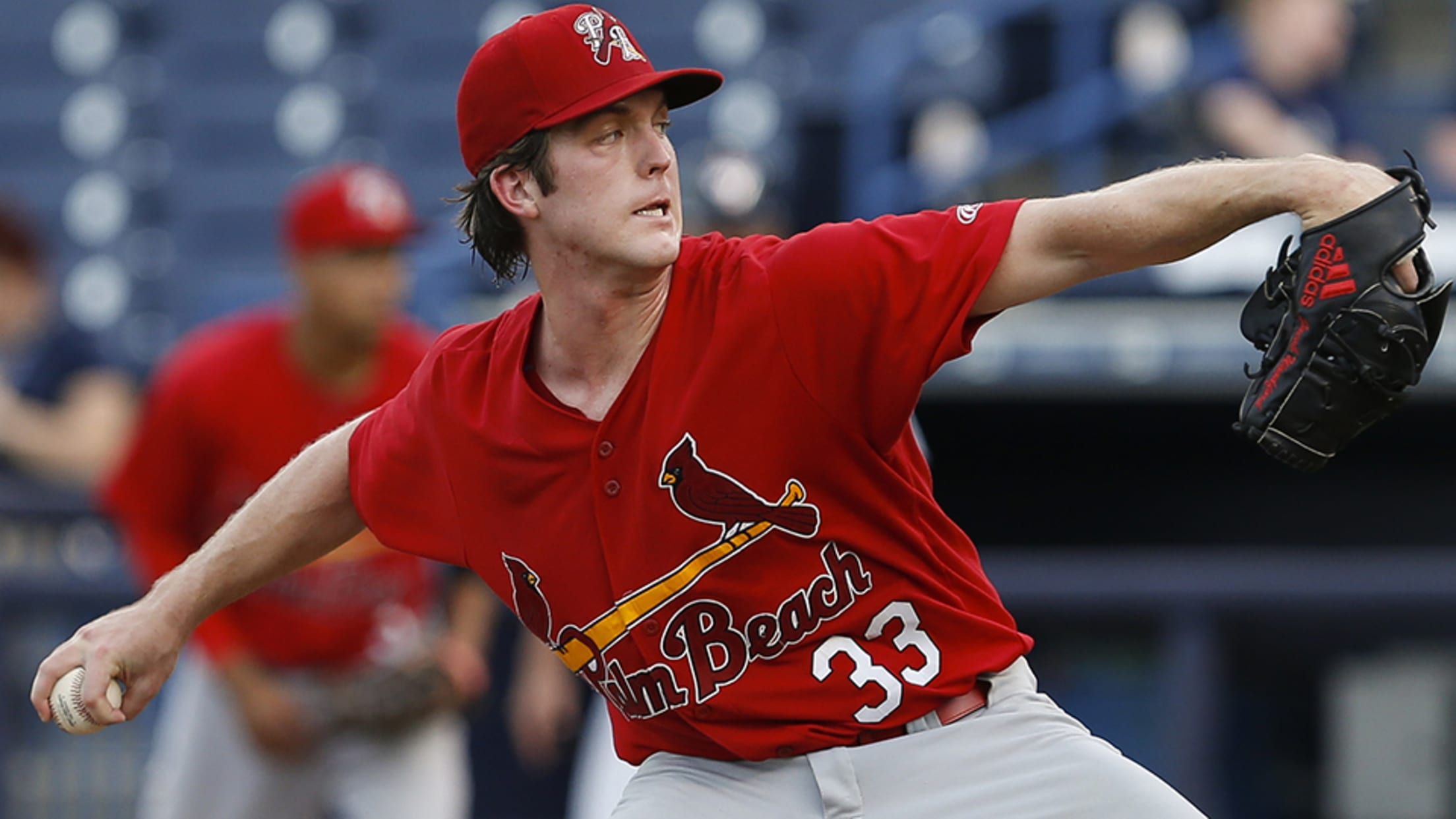 Palm Beach's first-half title in the Florida State League South Division was built around a starting rotation packed with St. Louis Cardinals pitching prospects. Junior Fernandez was the most highly touted of the five, and Zac Gallen and Ryan Helsley both got off to impressive starts.It was Jake Woodford, though,
Drake Singles in Win in Eighth
Drake Goes 3-4 in Cardinals Victory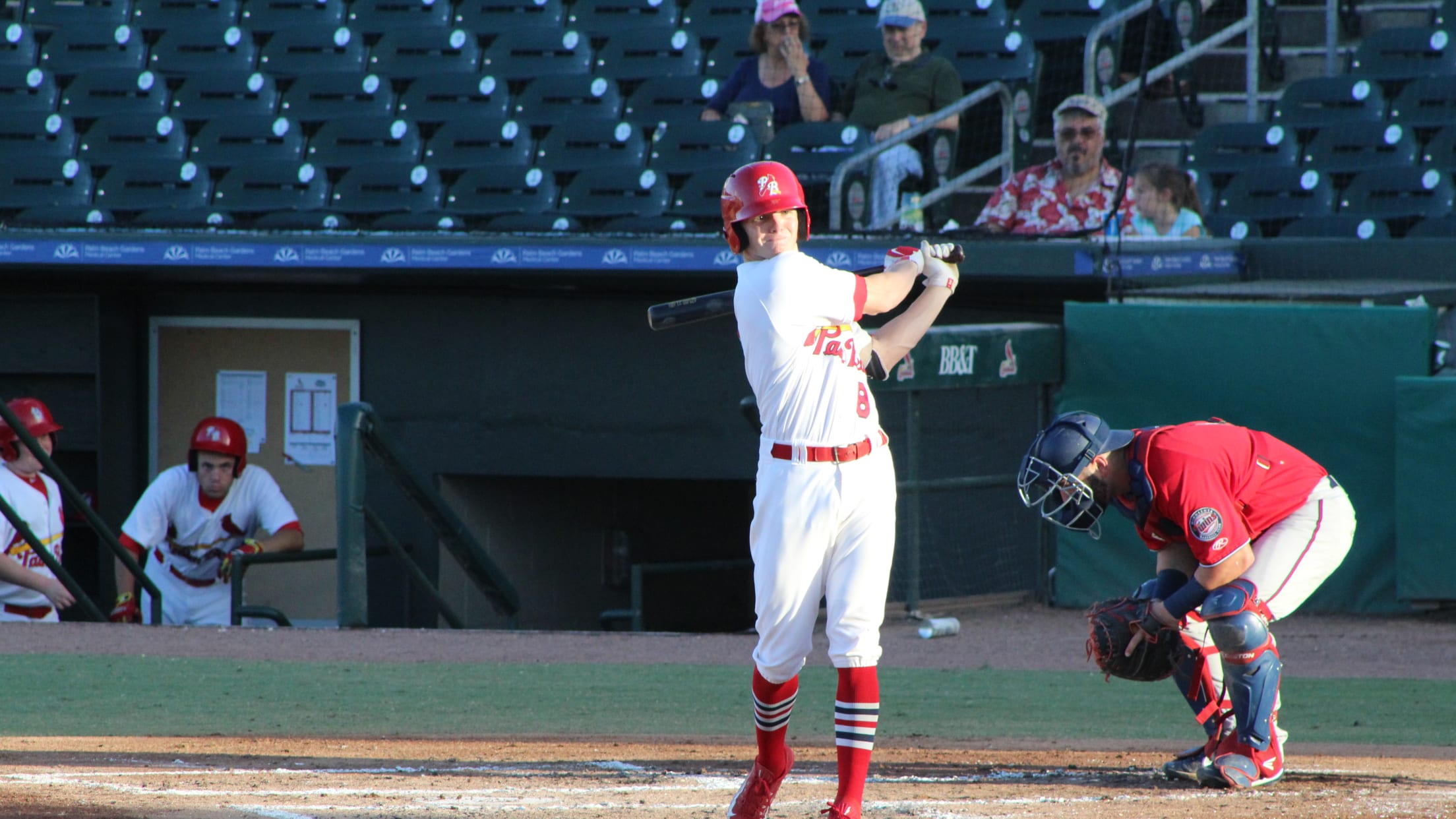 Jupiter, FL - Blake Drake drove in the winning run in the eighth inning as the Palm Beach Cardinals (67-53, 27-26) beat the Bradenton Marauders (65-56, 28-26) by a final of 2-1.Jake Woodford got the start tonight and threw eight innings of one run baseball giving up only four hits
Five-Run Third Leads to Palm Beach Victory
Four Different Players Drive in Runs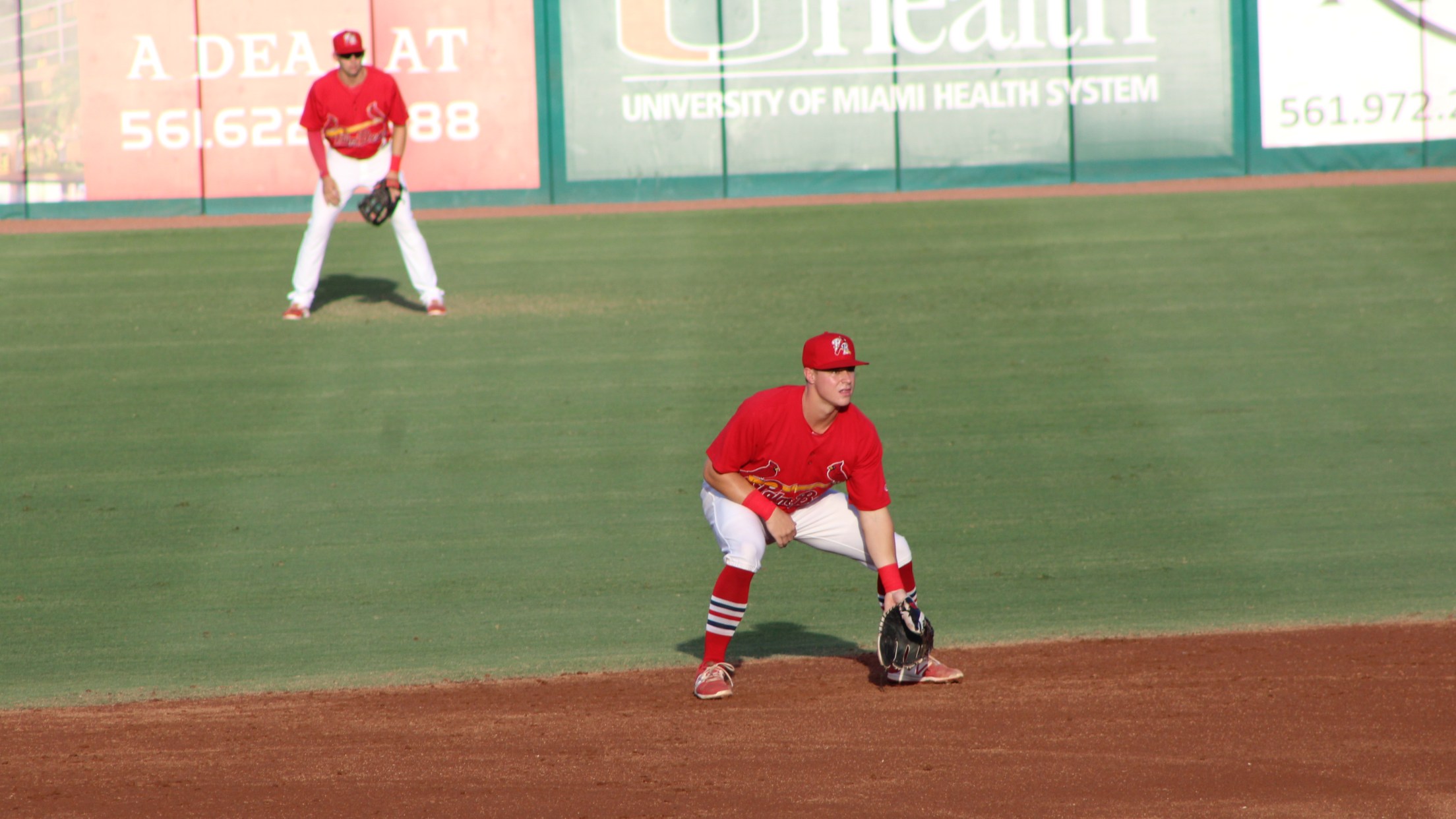 Jupiter, FL - Palm Beach (61-49, 21-22) took advantage of a five run third to grab a 5-4 victory from Fort Myers (60-52, 27-17).Jake Woodford got the start and picked up his first win since June 19th at Charlotte. He tossed five innings, giving up one run on three hits,
Palm Beach rallies to first-half title
Woodford, pitching staff help Cardinals seal up FSL South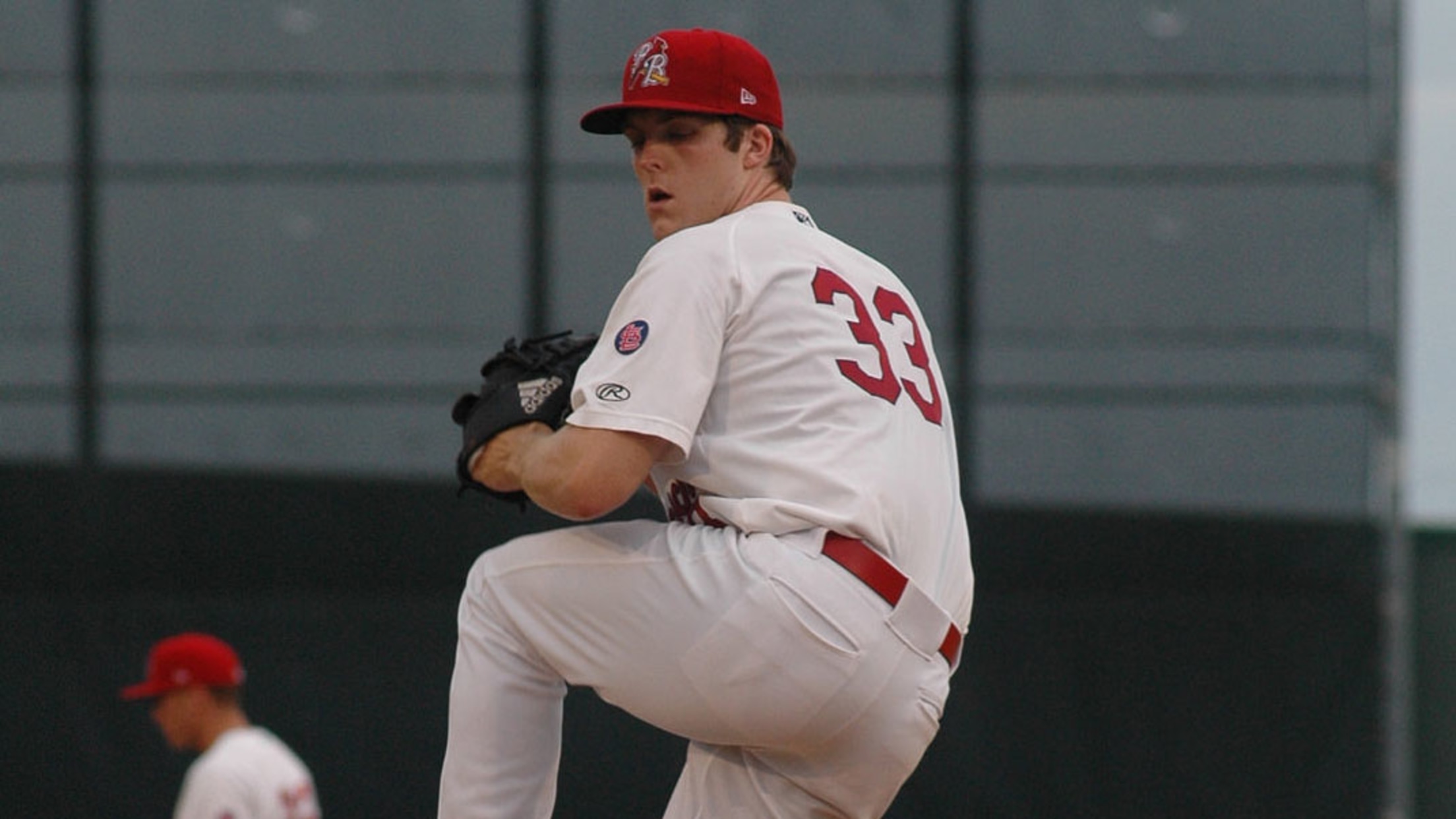 Headed into a pivotal series against Bradenton in mid-May, Class A Advanced Palm Beach emerged battered and bruised.Outscored by a whopping 30 runs while being swept in three games, the Cardinals dropped to 6.5 games behind the first-place Marauders in the Florida State League's South Division.Yet a month later, Palm
Woodford dominates in Palm Beach shutout
Cardinals No. 17 prospect allows three hits over seven innings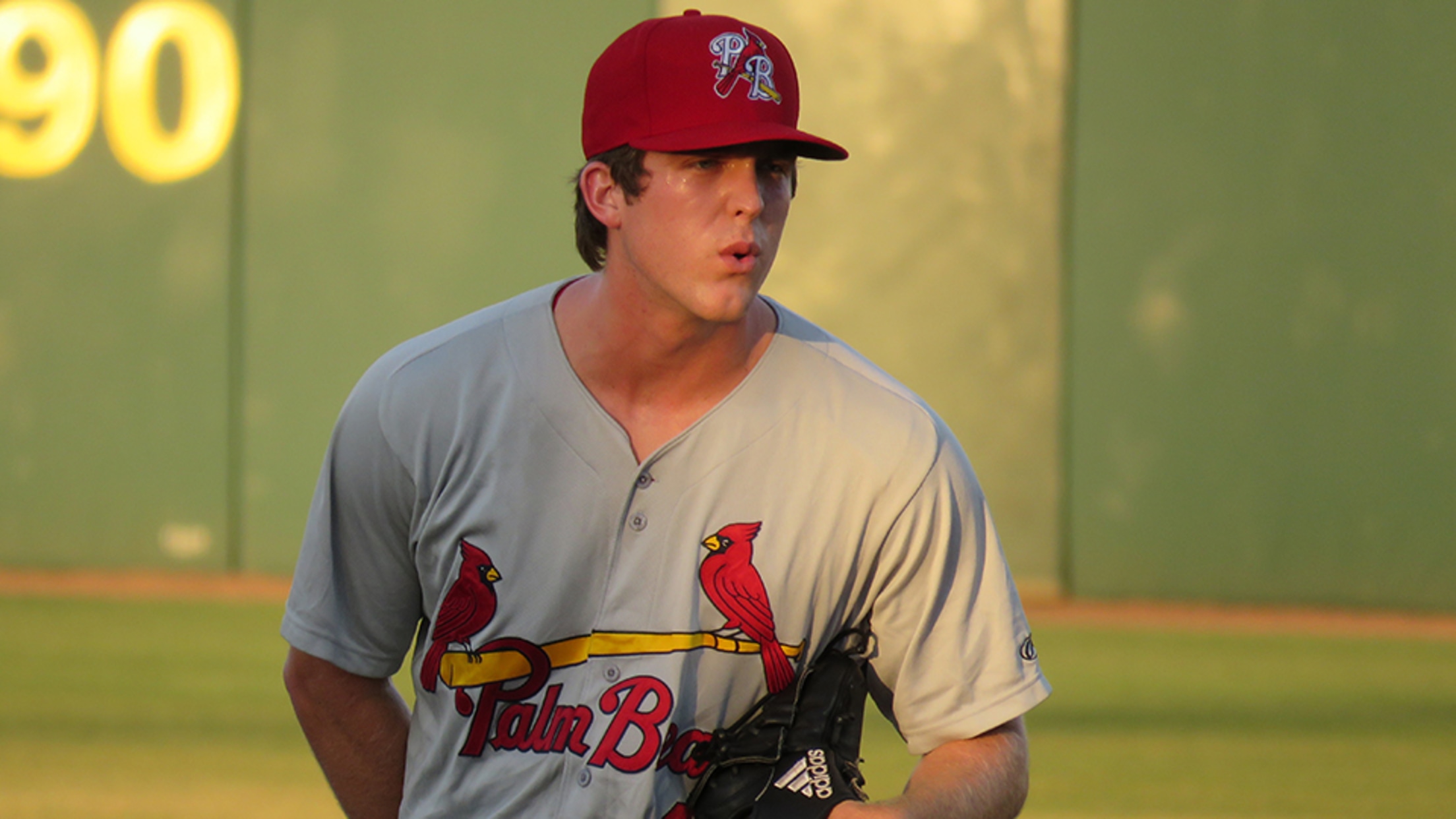 Jake Woodford made quick work of the Fort Myers Miracle in the top of the first inning on Sunday. Then his offense gave him the freedom to make quick work of them the rest of the day.The Cardinals' 17th-ranked prospect gave up three hits over seven innings, striking out four without issuing
Woodford's Arm, Arozarena's Bat Lead to Cardinals Win
Dykstra Records a Three Hit Day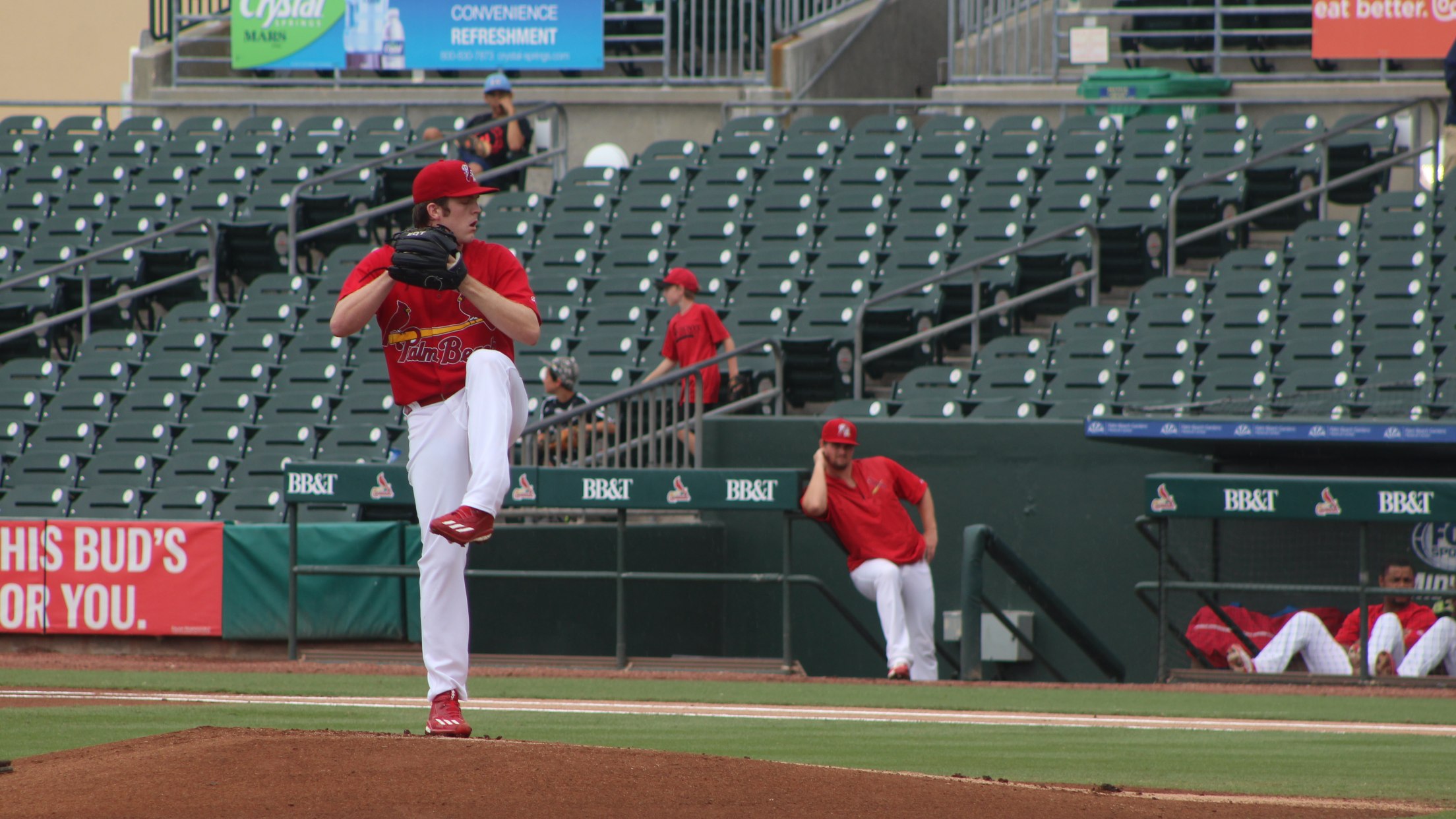 Jupiter, FL - Jake Woodford tossed seven shutout innings and Randy Arozarena hit a three-run home run to lead the Palm Beach Cardinals (34-21) to a 5-0 win over the Fort Myers Miracle (26-30).Jake Woodford got the start and cruised his way to throwing seven innings of shutout baseball, giving
Woodford Tosses Gem in Series Win
Cardinals End Home Stand at 6-1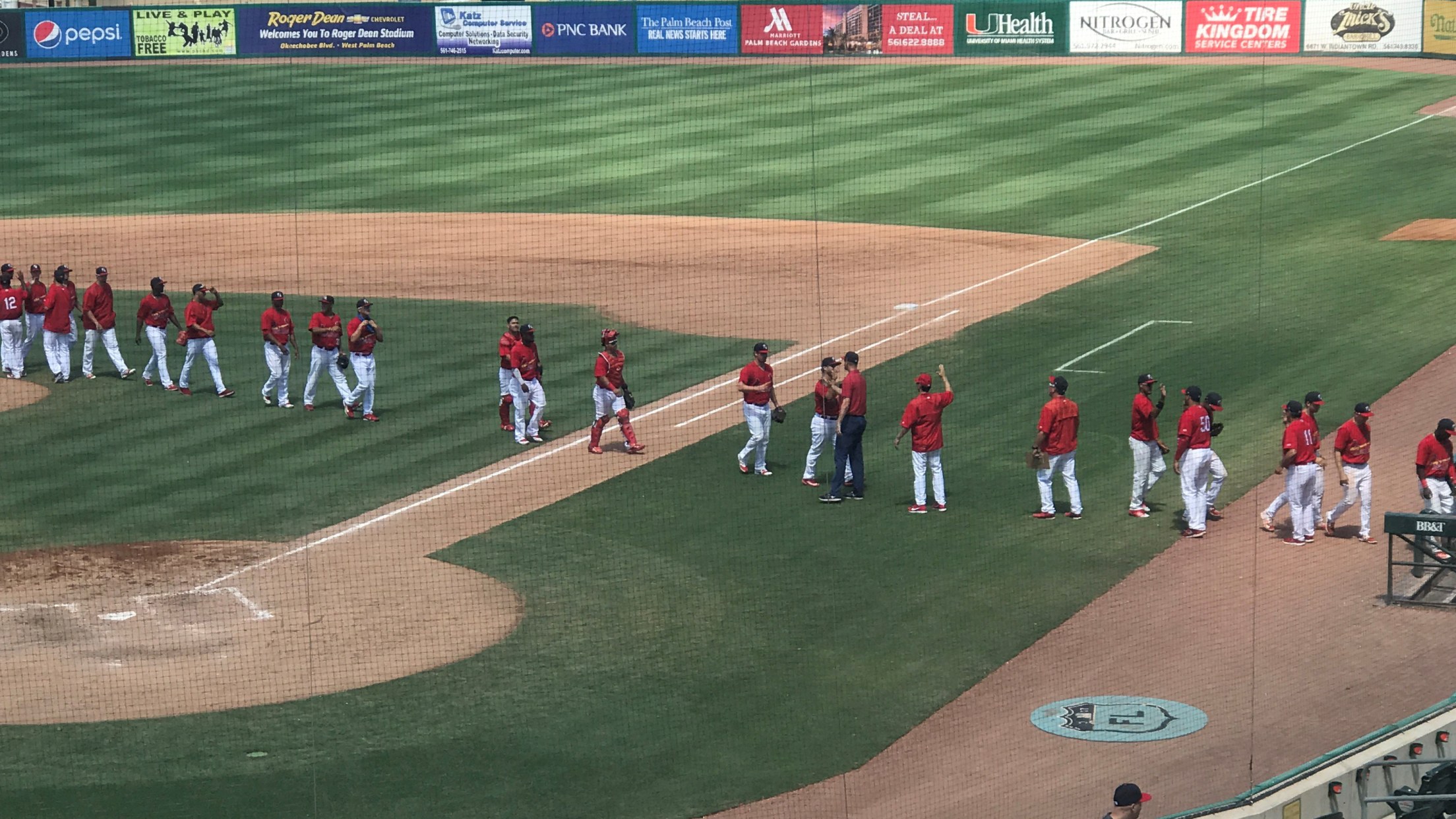 Jupiter, FL - Jake Woodford tossed seven one-run, four-hit innings on the way to a Palm Beach Cardinals (23-20) 2-1 win over the Florida Fire Frogs (19-25). He struck out six and walked two batter as well.The Fire Frogs jumped out to an early lead in the first inning as
Turgeon Drives in Victory for Cardinals
Woodford Grabs First Victory