France powers PCL to another All-Star win
Padres No. 27 prospect homers, leads El Paso hometown effort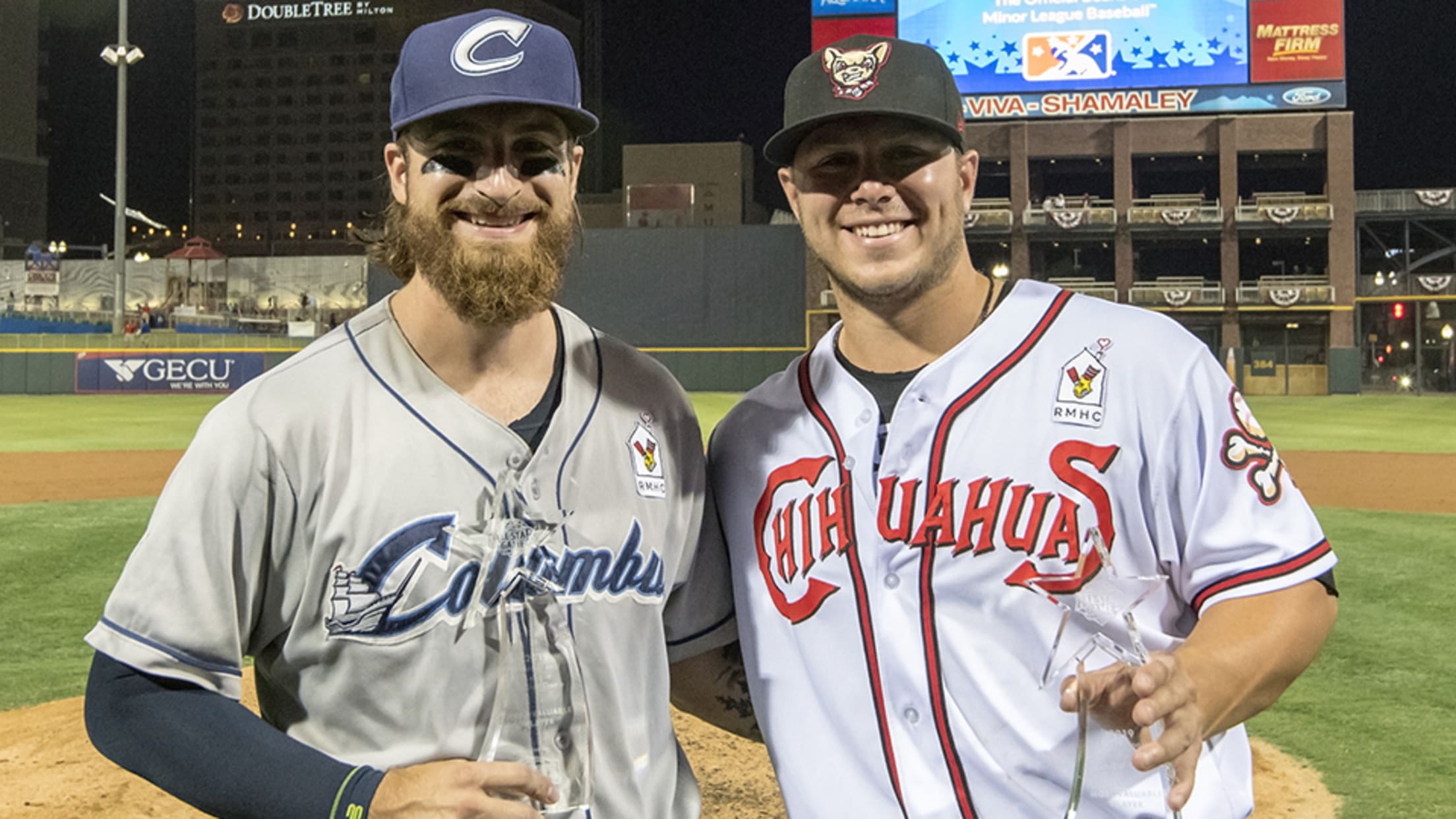 EL PASO, Texas -- The Chihuahuas were looking to show off their city and ballpark at the Triple-A All-Star Game at Southwest University Park, but with power at the plate and dazzling defense on the diamond, Ty France and Luis Urías made sure the Padres prospects got their share of
Tatis leads way in loaded Padres system
No. 2 overall prospect highlights San Diego's bountiful farm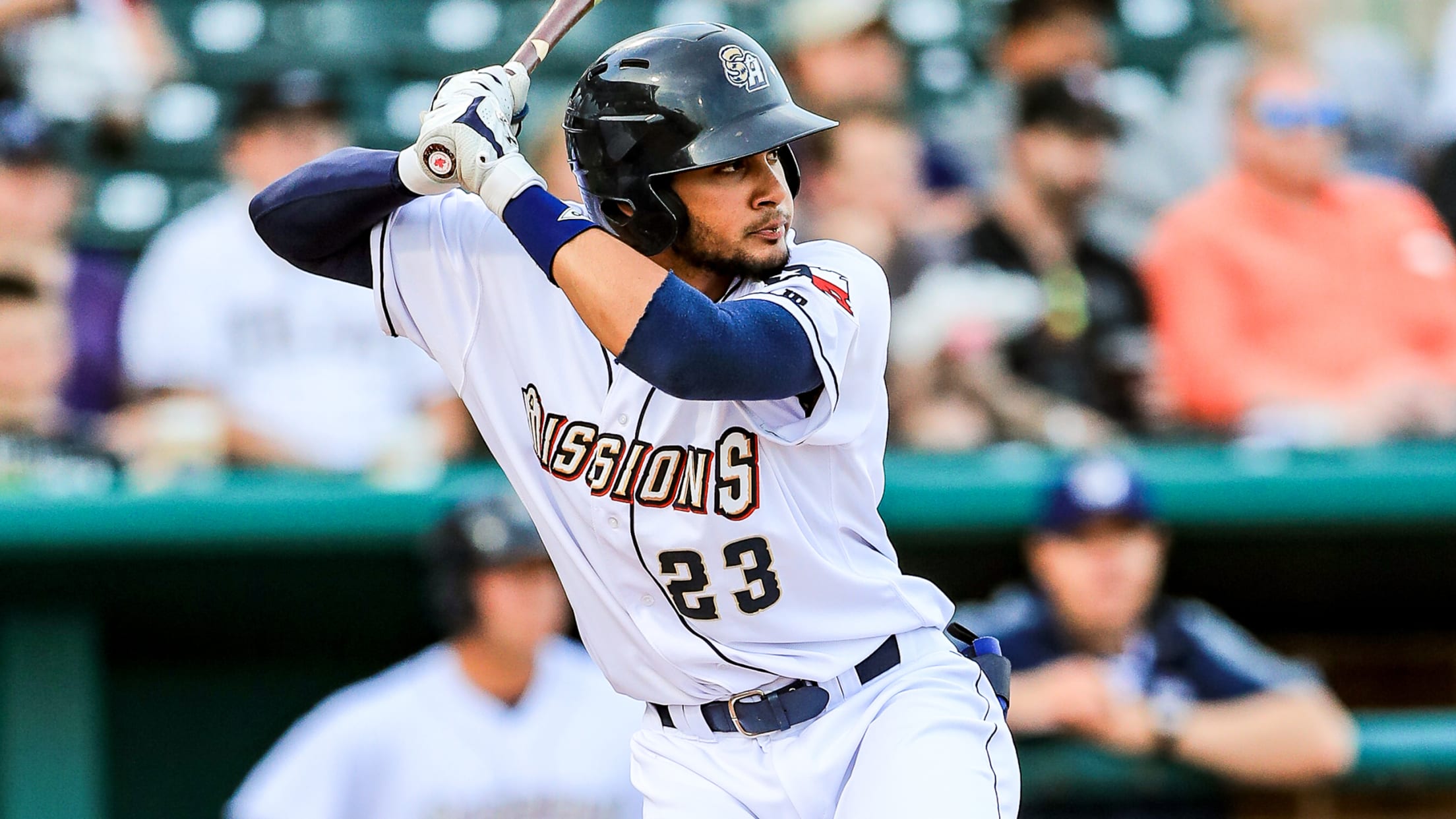 Each offseason, MiLB.com goes position by position across each system and honors the players -- regardless of age or prospect status -- who had the best seasons in their organization. Click here to locate your favorite club.Brighter days are on the horizon in sunny San Diego.The Padres have not finished higher than
Allen's dingers propel Javelinas
No. 25 Padres prospect goes deep twice, drives in five runs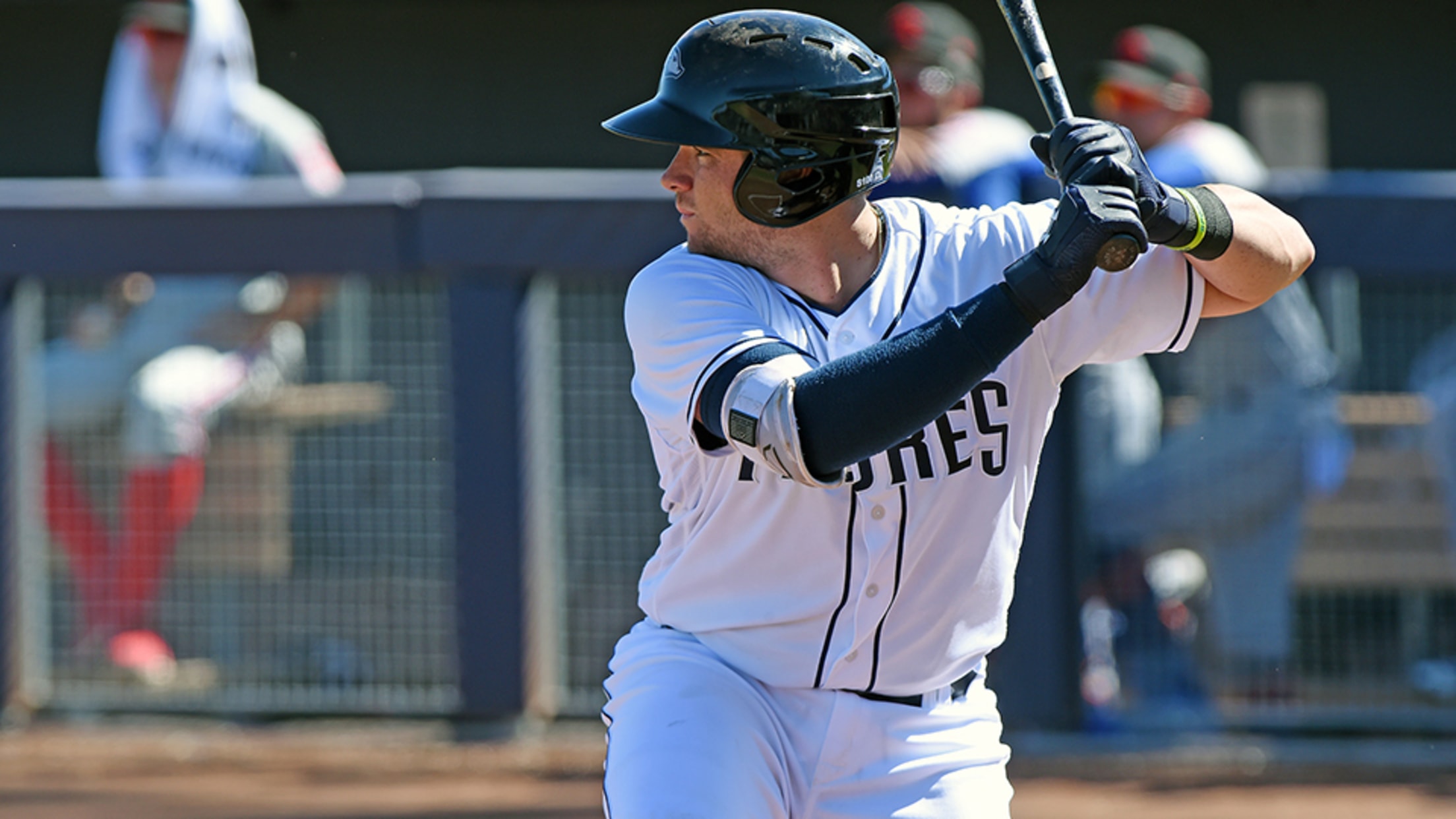 Austin Allen hadn't had the power stroke working so far this fall, but he changed that in a major way on Tuesday afternoon.The No. 25 Padres prospect belted two homers and collected five RBIs to lead Peoria to a 12-7 win over Surprise at Surprise Stadium. Braxton Davidson (Braves) also
Texas League playoff preview
Peters, Tulsa face Arkansas; Corpus, San Antonio meet in South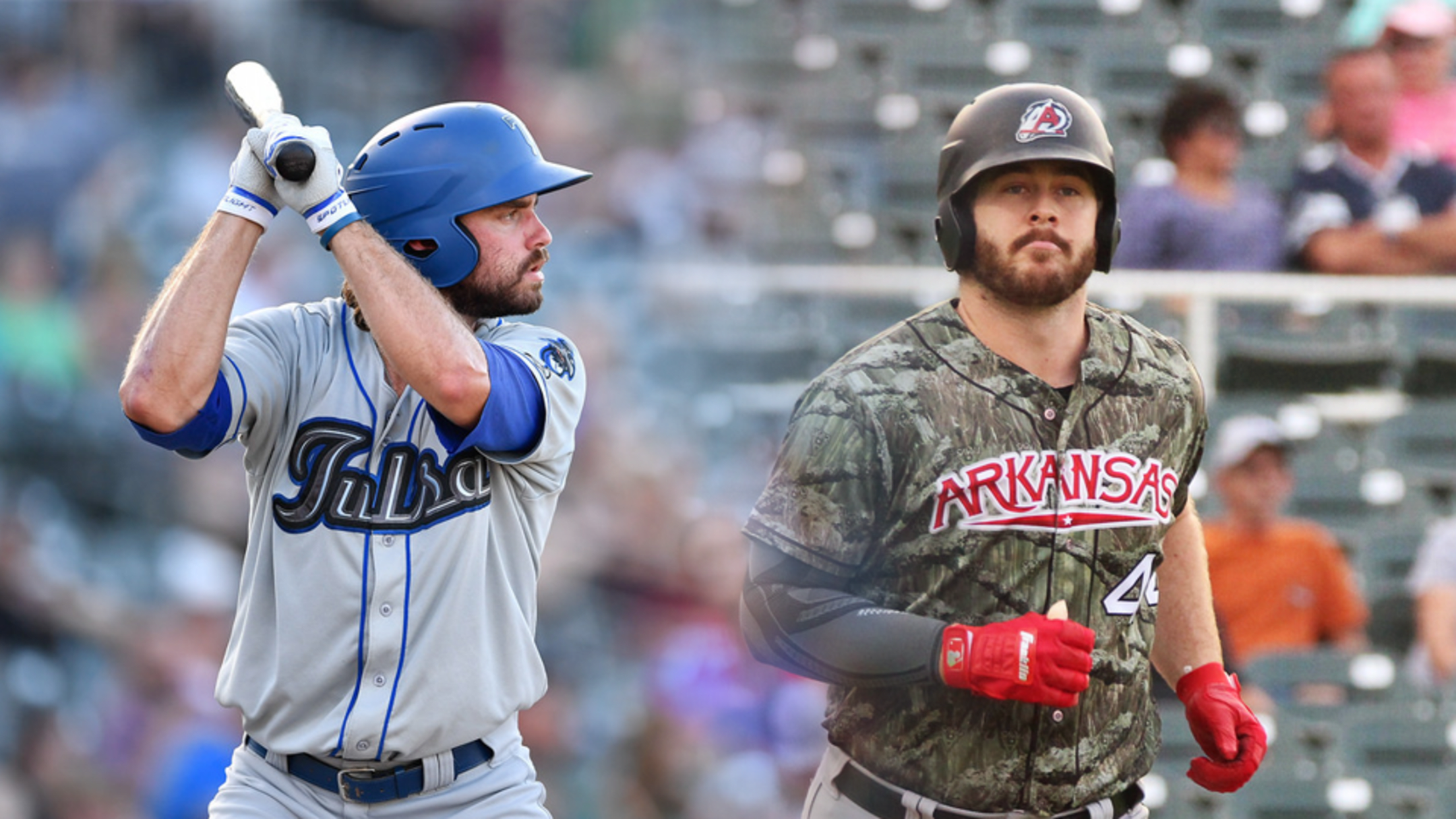 One thing's for certain in the Texas League playoffs -- there will be a different champion for the first time in five years.The Midland RockHounds' record-breaking string of four consecutive titles came to an end when they failed to qualify for this year's playoffs, which begin Wednesday in Arkansas and
Award winners, prospects top Texas list
Curletta, Allen joined by Tatis, Luzardo as end-of-season All-Stars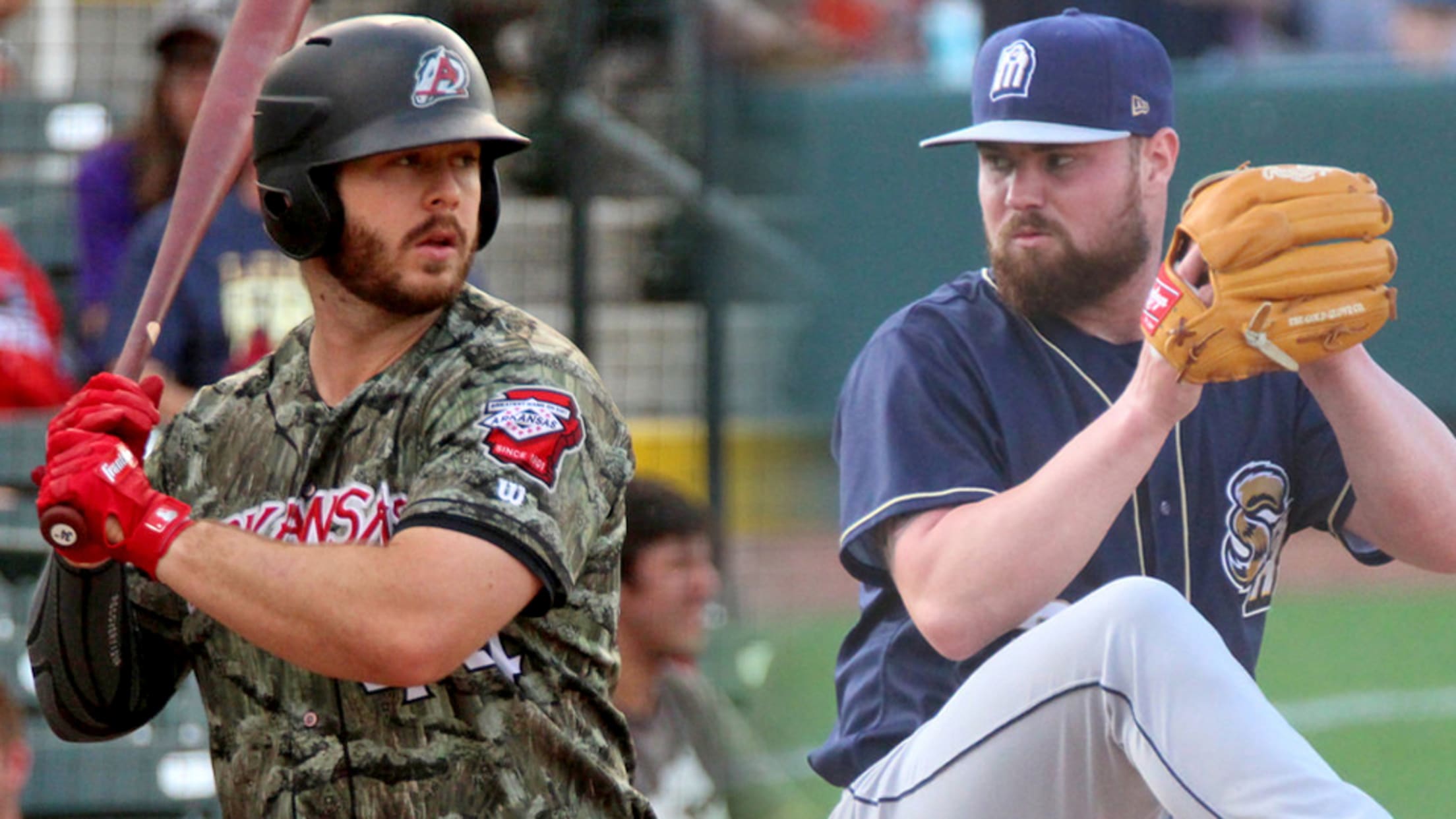 The Texas League announced its top two award winners Wednesday. A day later, it filled out the rest of the All-Star lineup.Player of the Year Joey Curletta and Pitcher of the Year Logan Allen are joined by top-100 prospectsFernando Tatis Jr. and Jesus Luzardo on the 2018 Texas League end-of-season
League-high nine Missions headed to Texas League All-Star Game
Fernando Tatis Jr., Josh Naylor and Logan Allen headline San Antonio selections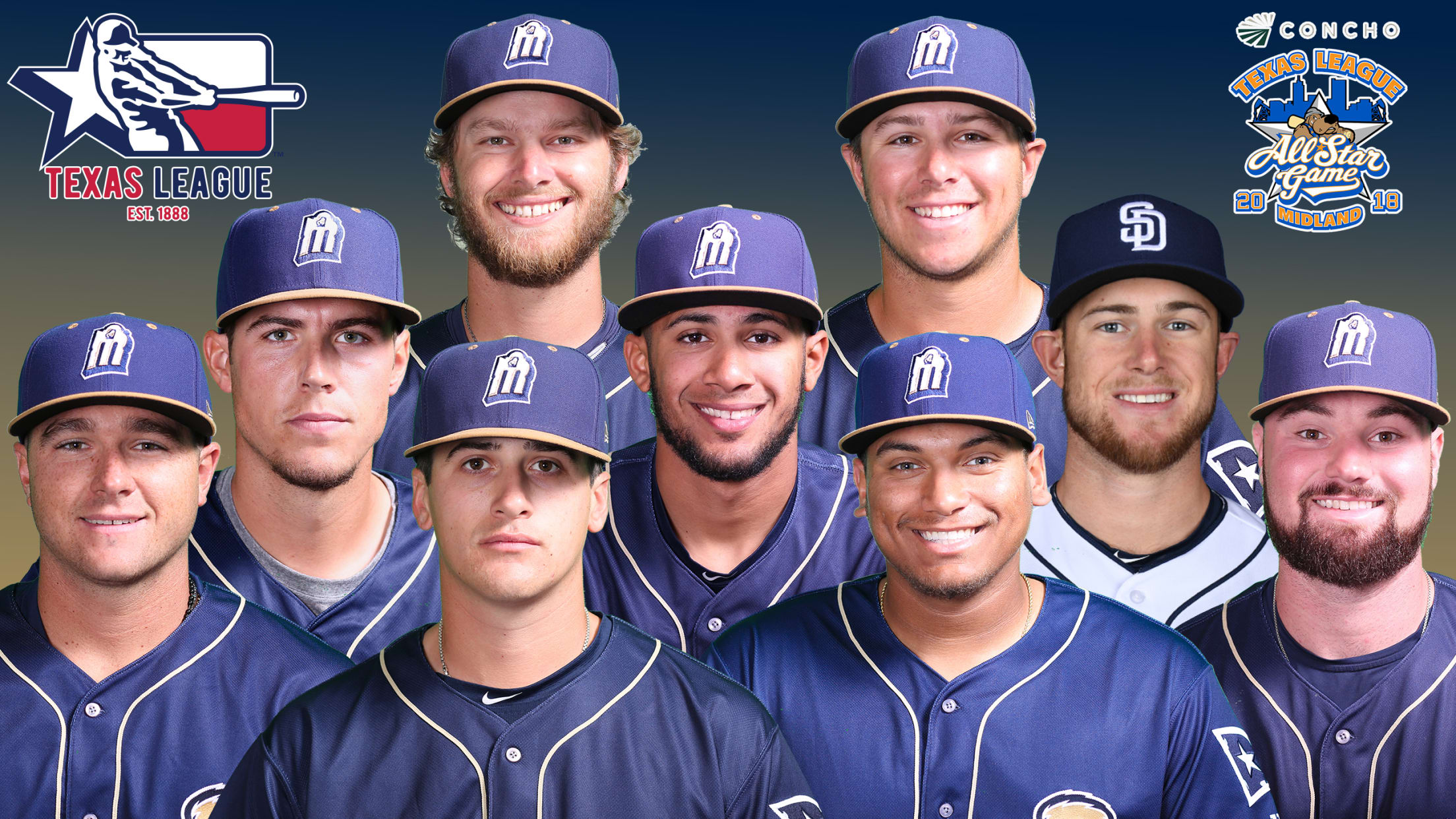 San Antonio - On Wednesday, Texas League President Tim Purpura announced the rosters for the 82nd Annual Texas League All-Star Game, which will be held Tuesday, June 26 at Security Bank Ballpark in Midland, TX.The Missions will be sending a league-best nine players to Midland, with Tatis Jr., Naylor and
Allen goes yard twice in Missions' victory
Padres No. 27 prospect plates three on second four-hit night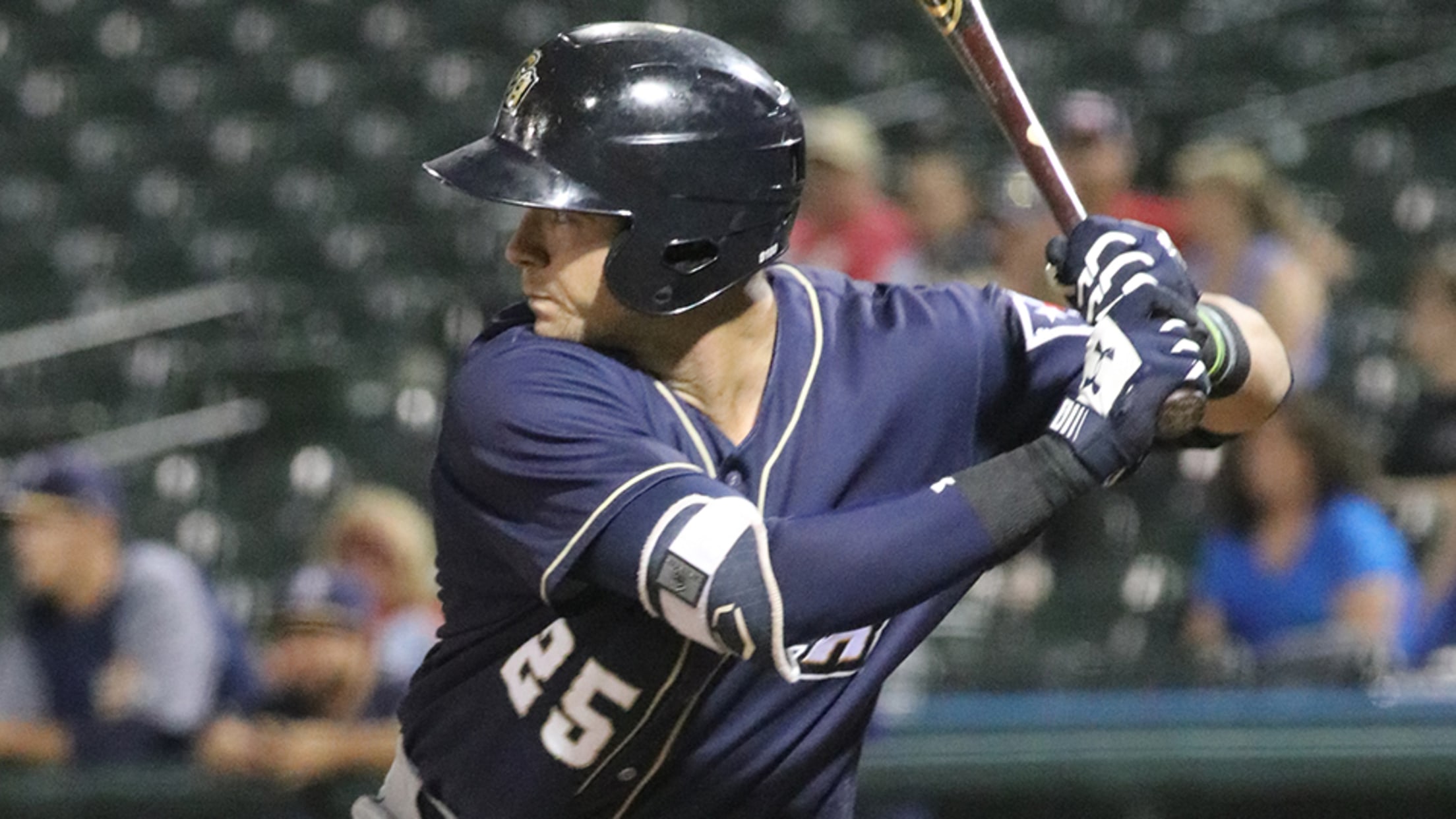 This week's First-Year Player Draft has brought back fond memories for Austin Allen. It reminded him of being the first Division II player to fly off the board to the Padres in 2015. It's even better for Allen, knowing that he's tearing it up in his first season at Double-A. "It's definitely
MiLB announces April Players of the Month
Each winner will receive an award from Minor League Baseball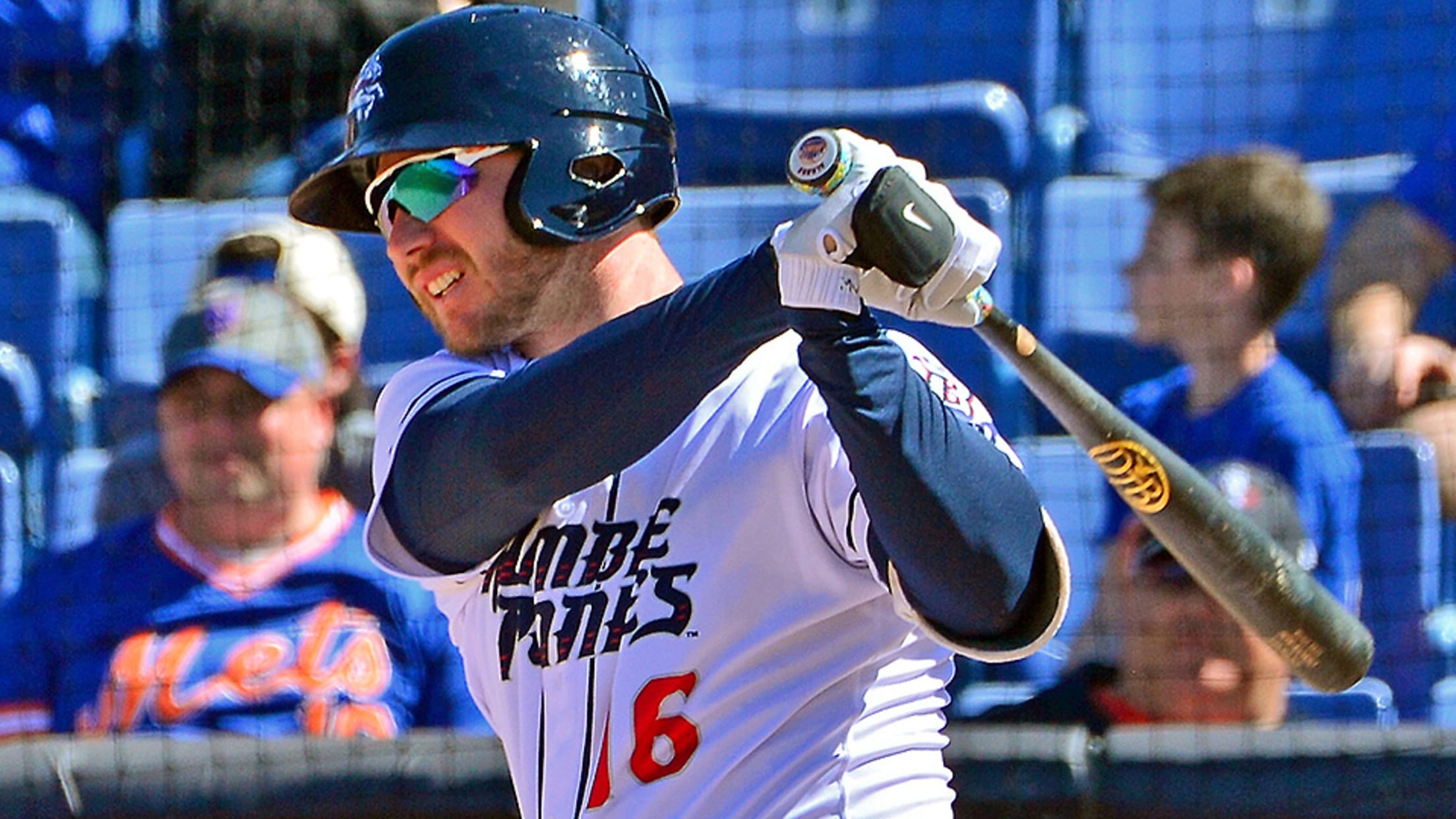 ST. PETERSBURG, Fla. -- Minor League Baseball today announced the Player of the Month Award winners for each of the 10 full season leagues for the month of April. Each winner will receive an award from Minor League Baseball in recognition of the honor.Indianapolis Indians (Pirates) third baseman/outfielder José Osuna
Toolshed: April numbers of note
Alonso mashed in first month; Guerrero went beyond years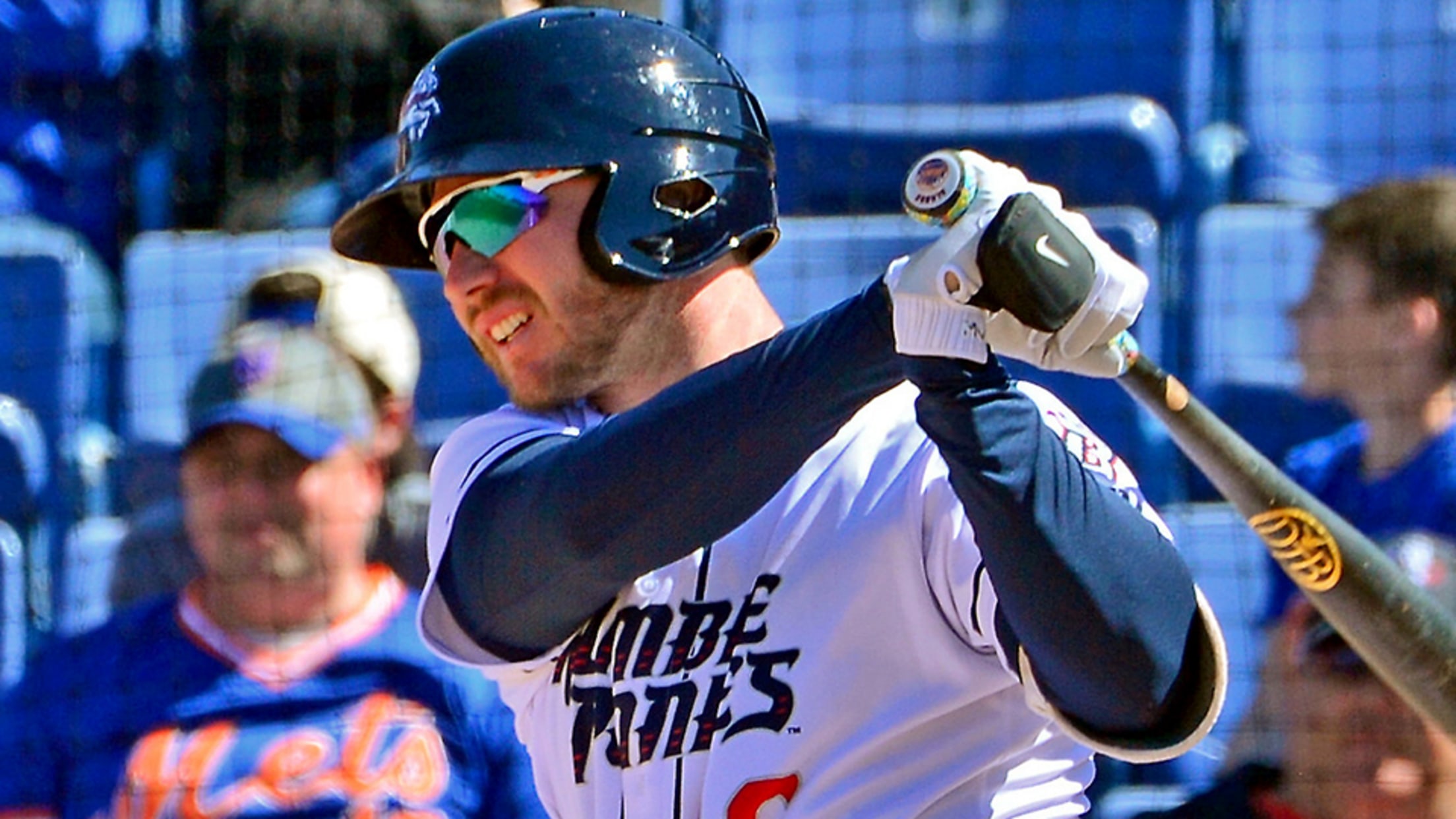 Around the end of each month of the Minor League season, Toolshed will explore the most eye-popping statistics from the previous month. This edition looks back at some of the best numbers from the first month of the 2018 season. 0.45: Bryse Wilson, ERA -- Sixteen qualified Minor Leaguers had
Missions' Allen has perfect day at plate
Padres No. 28 prospect leads way in rout, going 4-for-4 with walk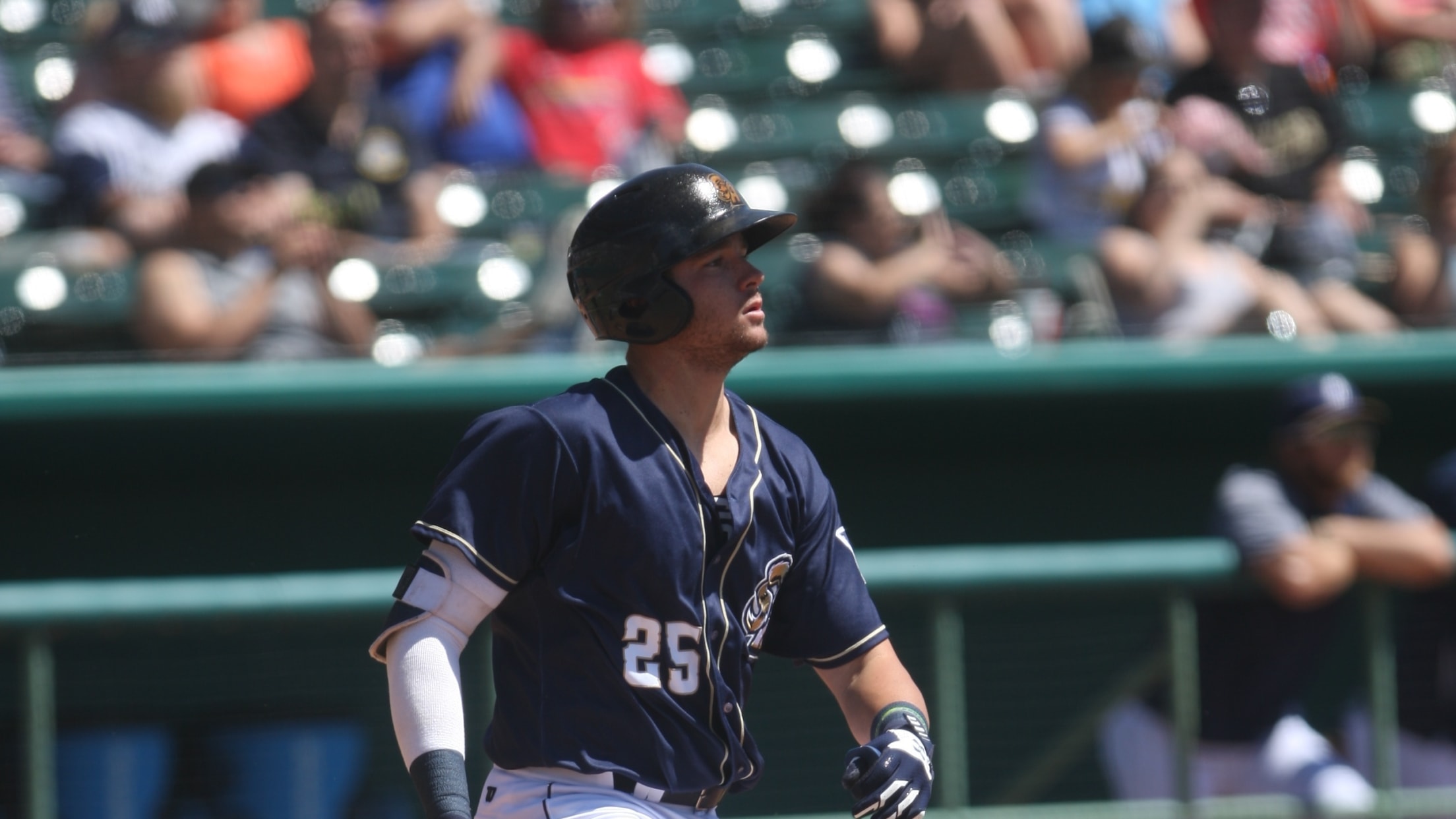 Austin Allen had himself a day.San Diego's No. 28 prospect reached base in all five of his plate appearances -- going 4-for-4 with a walk -- while driving in three runs and scoring twice as Double-A San Antonio romped past Midland, 14-0, on Sunday afternoon at Nelson Wolff Stadium.
Austin Allen Named TL Player of the Week
Catcher batted .500 with five multi-hit efforts over six games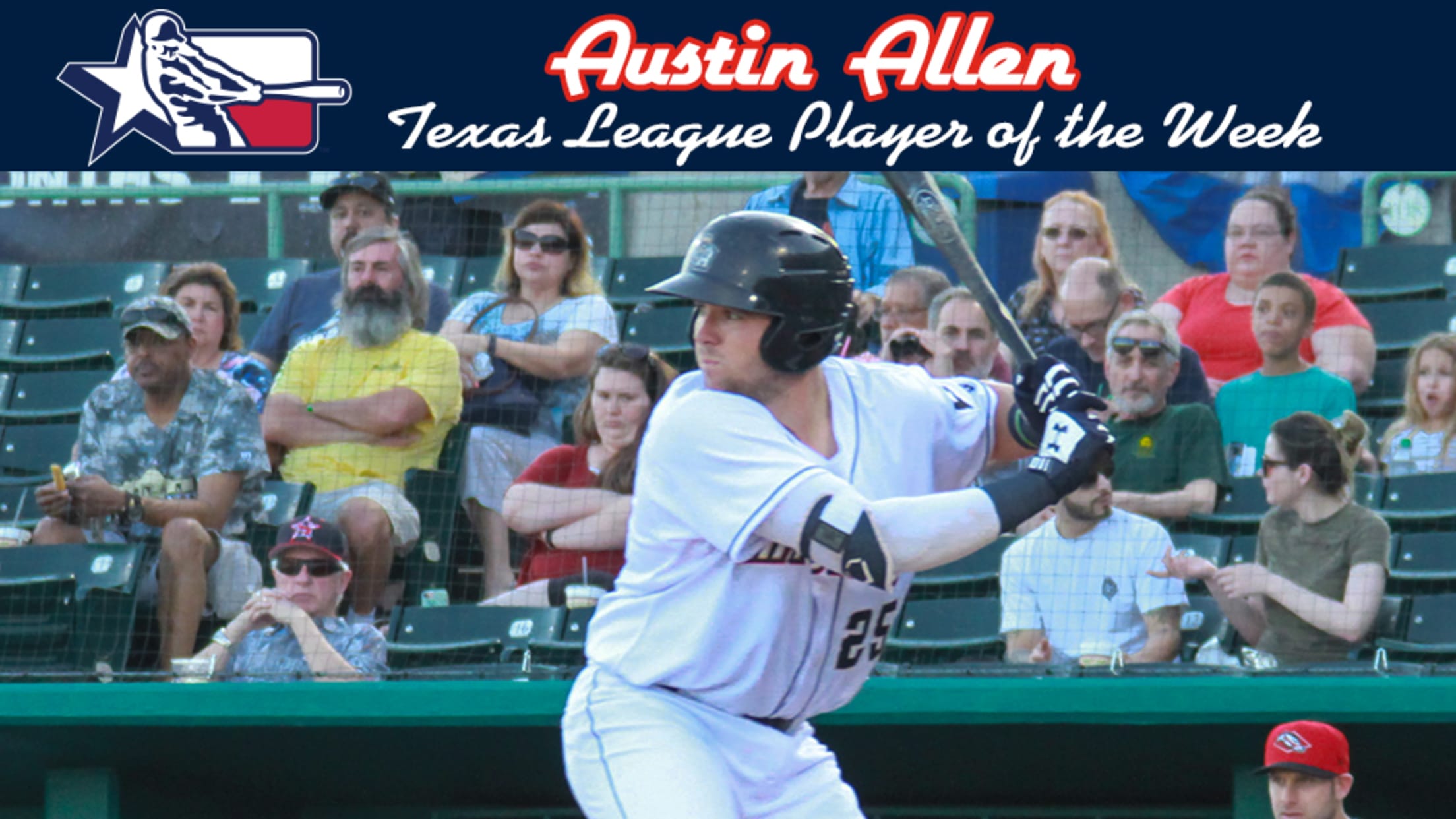 San Antonio -The San Antonio Missions are proud to announce that catcher Austin Allen was named Texas League Player of the Week for April 16-22.In his six games this past week, Allen batted .500 (11-for-22) with three doubles, two homers, four RBI and seven runs scored. For the week, Allen
Padres' Reed rakes his way to weekly award
Outfielder goes 15-for-24 with four homers for Lake Elsinore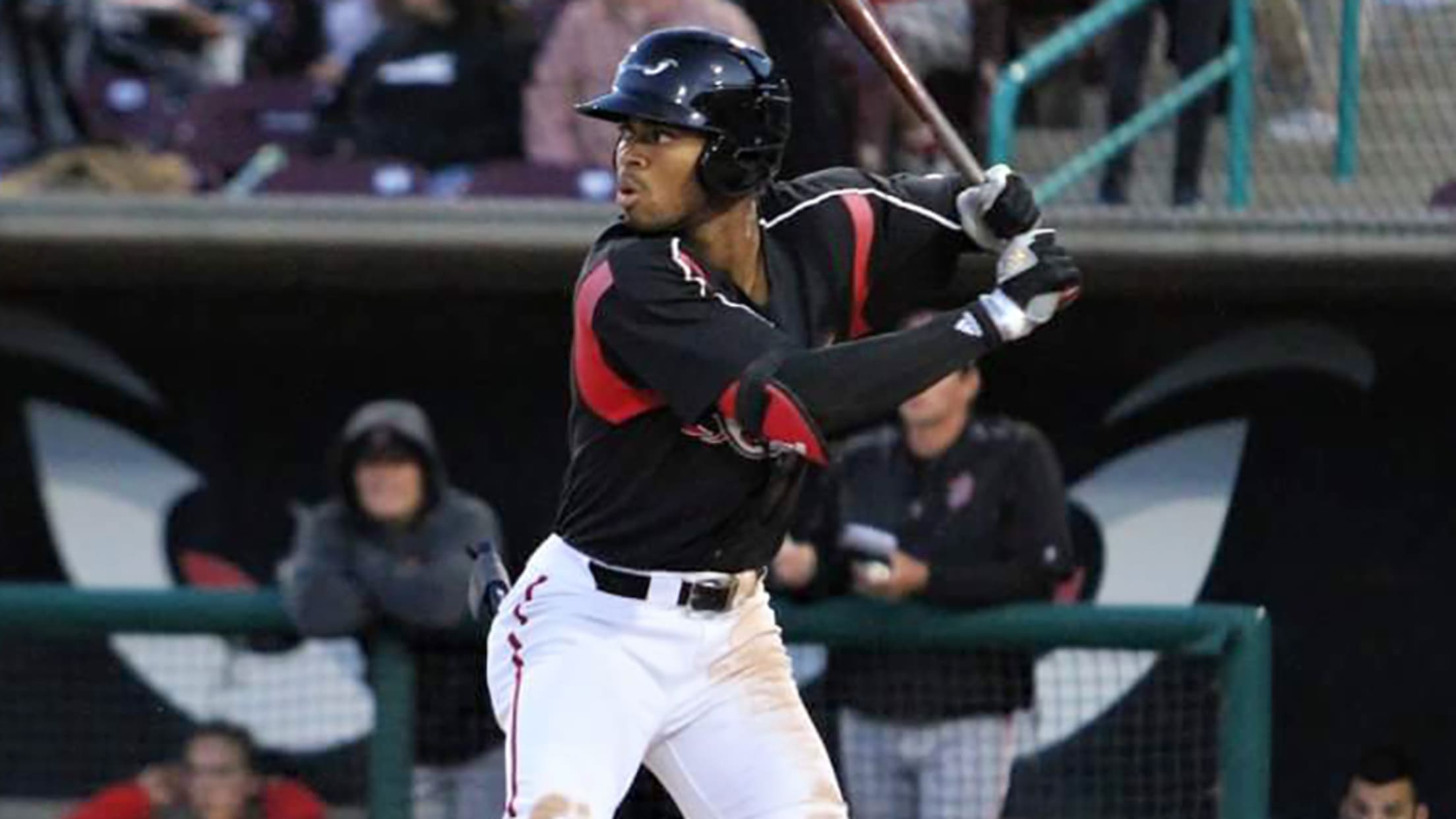 Prospects who struggle for an extended period risk dropping off the radar, particularly in a loaded system like the Padres'. For a time, Buddy Reed was a cautionary tale along those lines. The 2016 second-round pick was considered the No. 14 prospect in the San Diego system after he was
Padres send Quantrill to Minor League camp
Naylor, Allen among nine San Diego cuts from big league side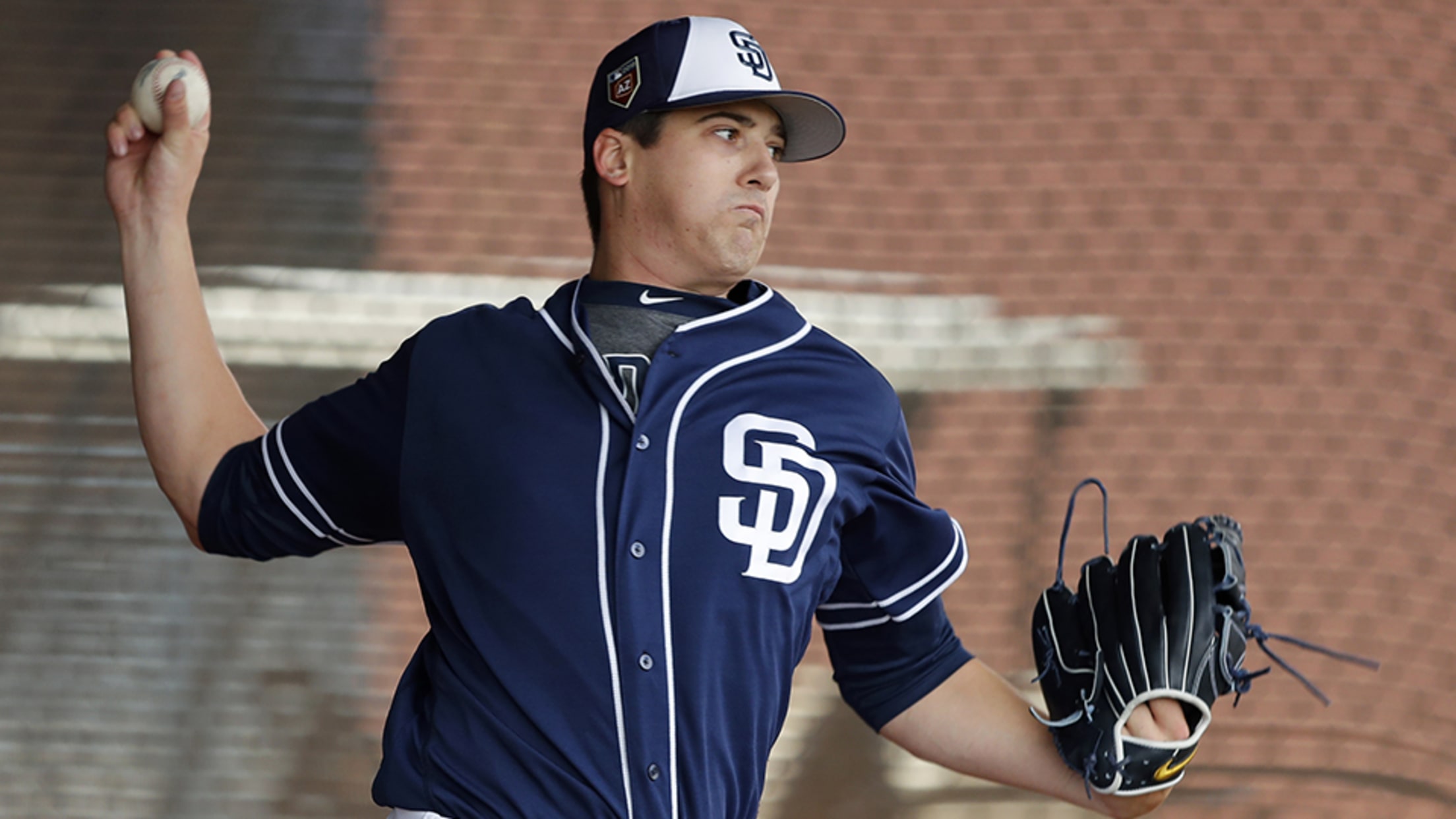 Cal Quantrill impressed last year while reaching the upper Minor Leagues for the first time. And it looks like that's where he'll start 2018.The Padres assigned their fourth-ranked prospect to Minor League camp on Friday. Joining Quantrill among nine players sent to the Minor League side were No. 16 prospect
Tatis, hurlers forecast sunny days in San Diego
Strong system shines through with Padres Organization All-Stars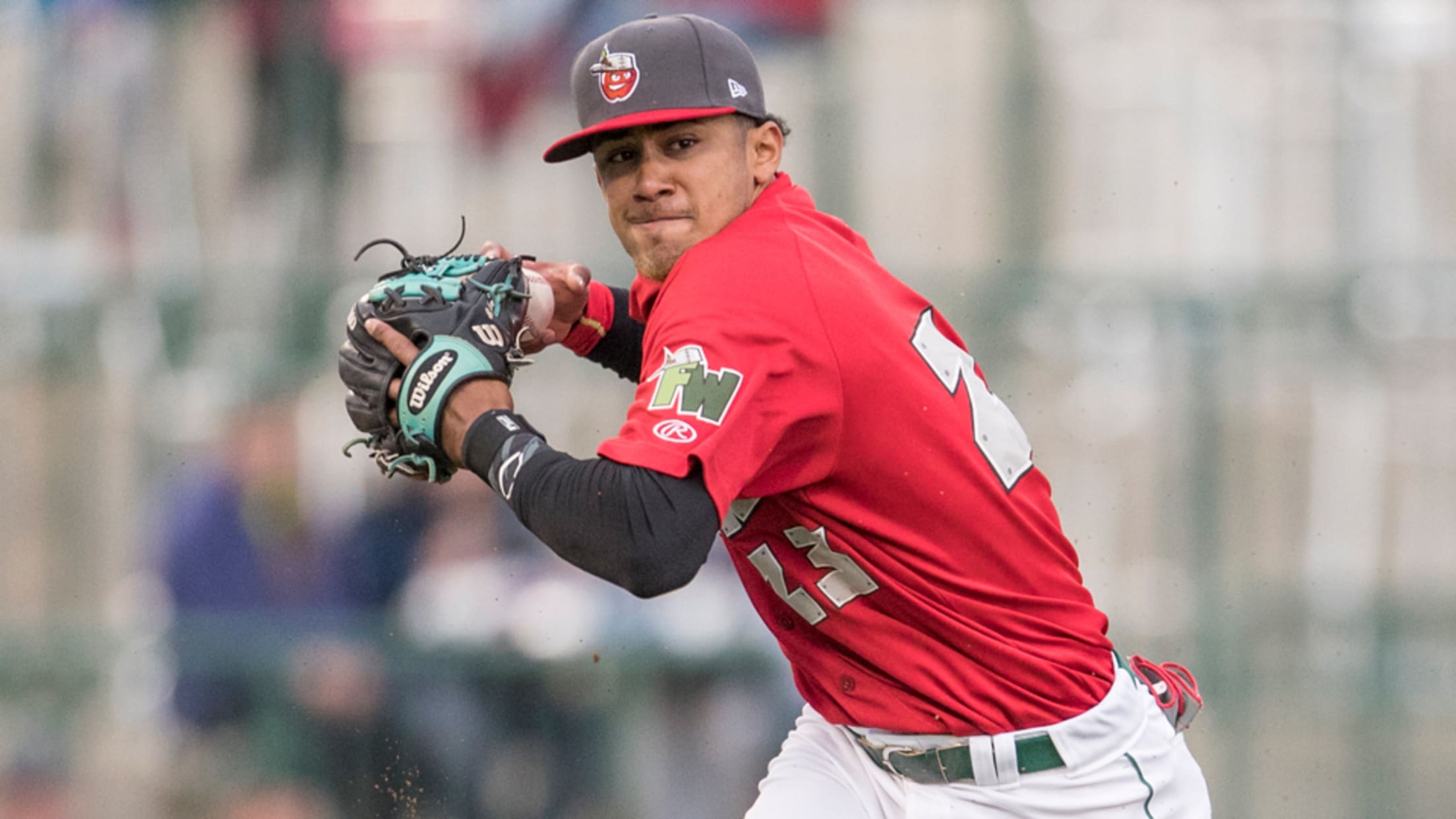 This offseason, MiLB.com is taking a look at the most outstanding campaigns by players in each system across Minor League Baseball and honoring the players -- regardless of age or prospect status -- who had the best seasons in their organization.Since the Padres' last winning season -- 2010, the year
Austin Allen Earns Cal League Player of the Month Honors
Storm catcher Austin Allen was named California League Player of the Month for July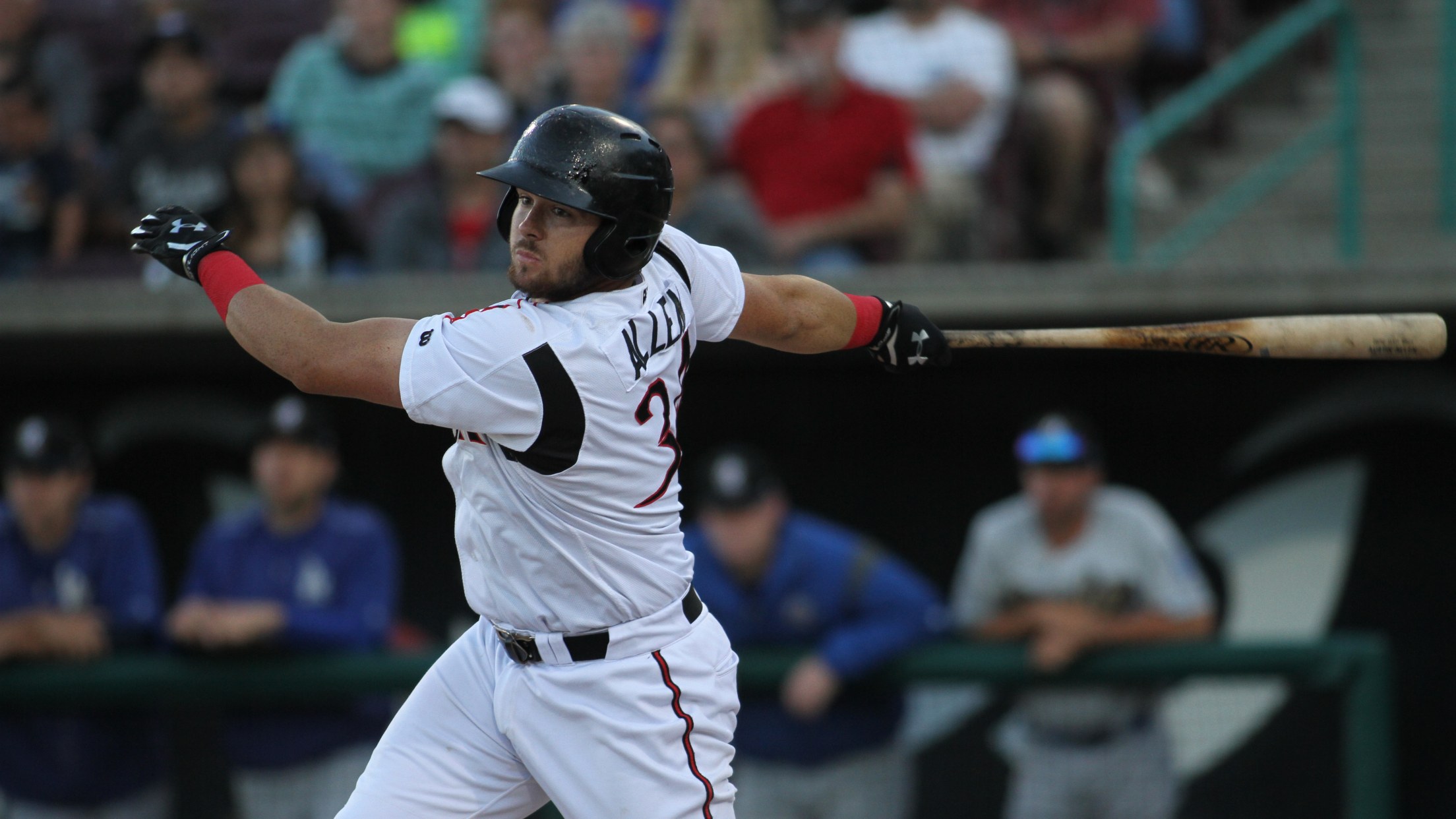 It has been announced that Lake Elsinore Storm catcher Austin Allen earned California League Player of the Month honors for the month of July.Allen led the league in hits (46), home runs (10), RBIs (32), total bases (85) and slugging percentage (.691), while finishing second in runs (27), extra-base hits
MiLB announces July Players of the Month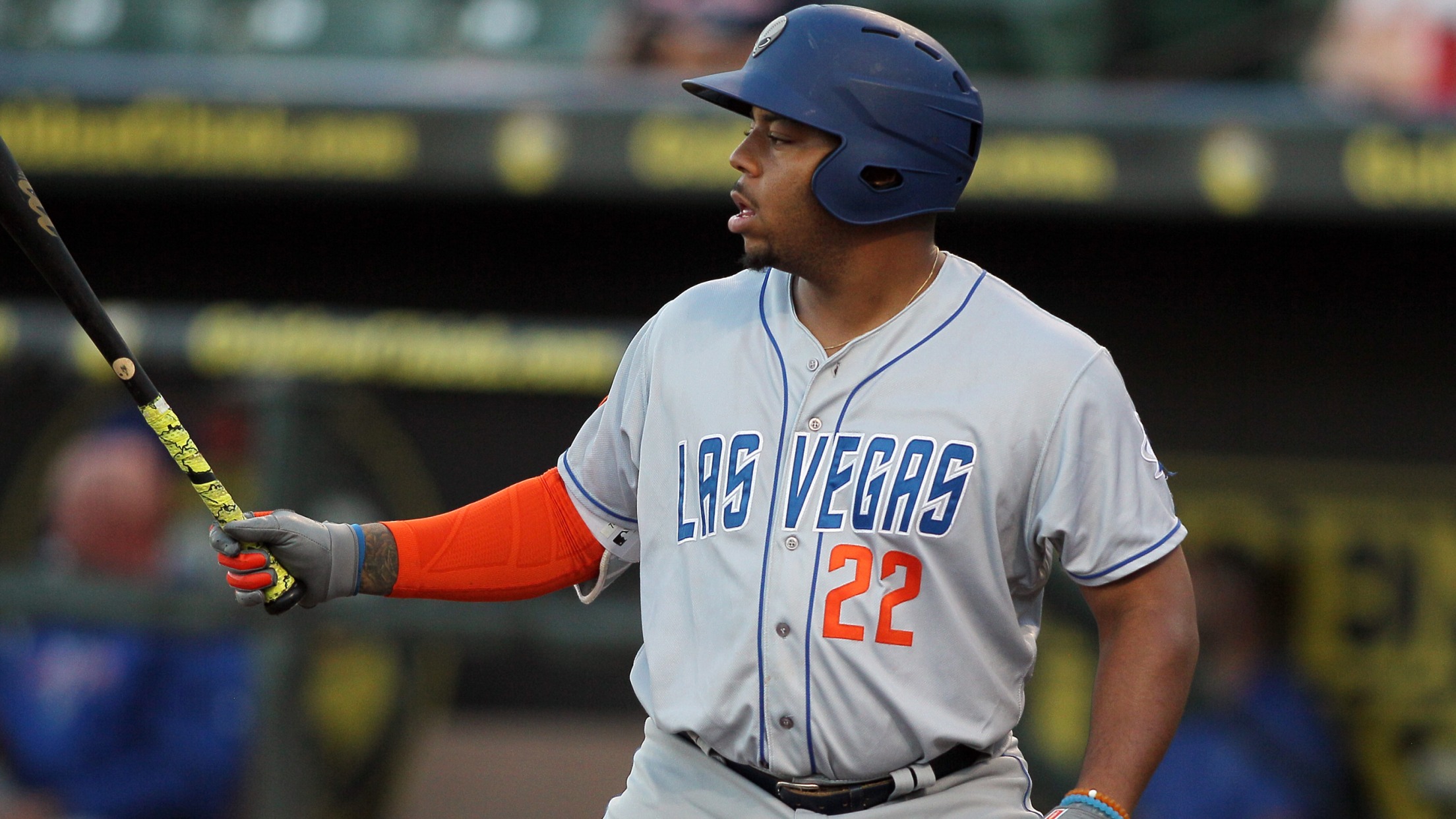 ST. PETERSBURG, Fla. -- Minor League Baseball today announced its July Player of the Month Award winners for all leagues. Each winner will receive an award from Minor League Baseball in recognition of the honor.
Storm Begin August in Exciting Fashion
In a home stand that had just about everything, the Storm gave the fans plenty to talk about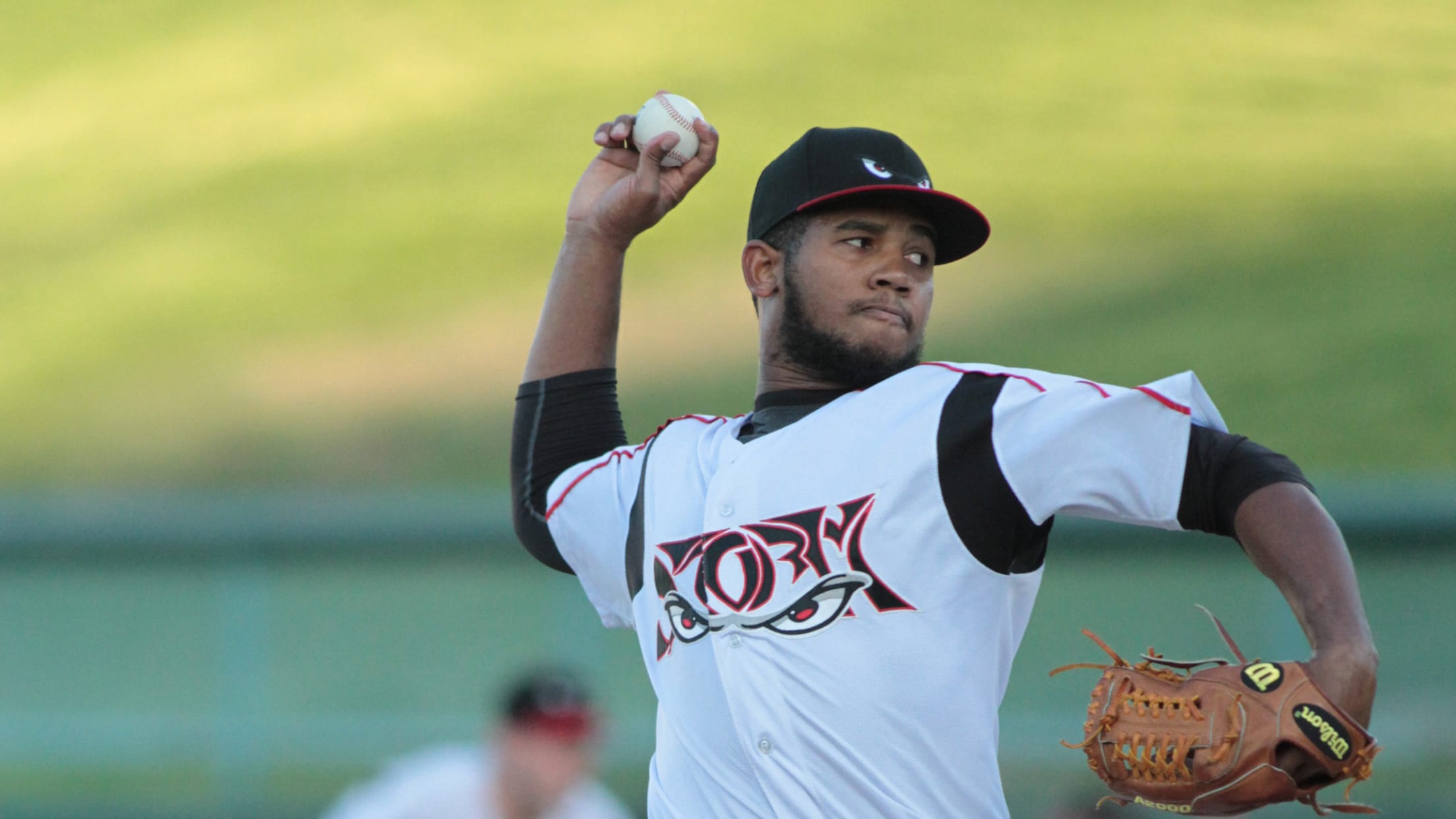 LAKE ELSINORE, Calif. - The Storm rolled into Lake Elsinore on a two-game winning streak July 31 to begin a seven-game home stand which started with a three-game series against the South Division rival Lancaster JetHawks.The first game featured a pitcher's duel that sent the game into a scoreless tie
Allen powers Storm in two big innings
Padres No. 20 prospect homers twice, plates career-high six runs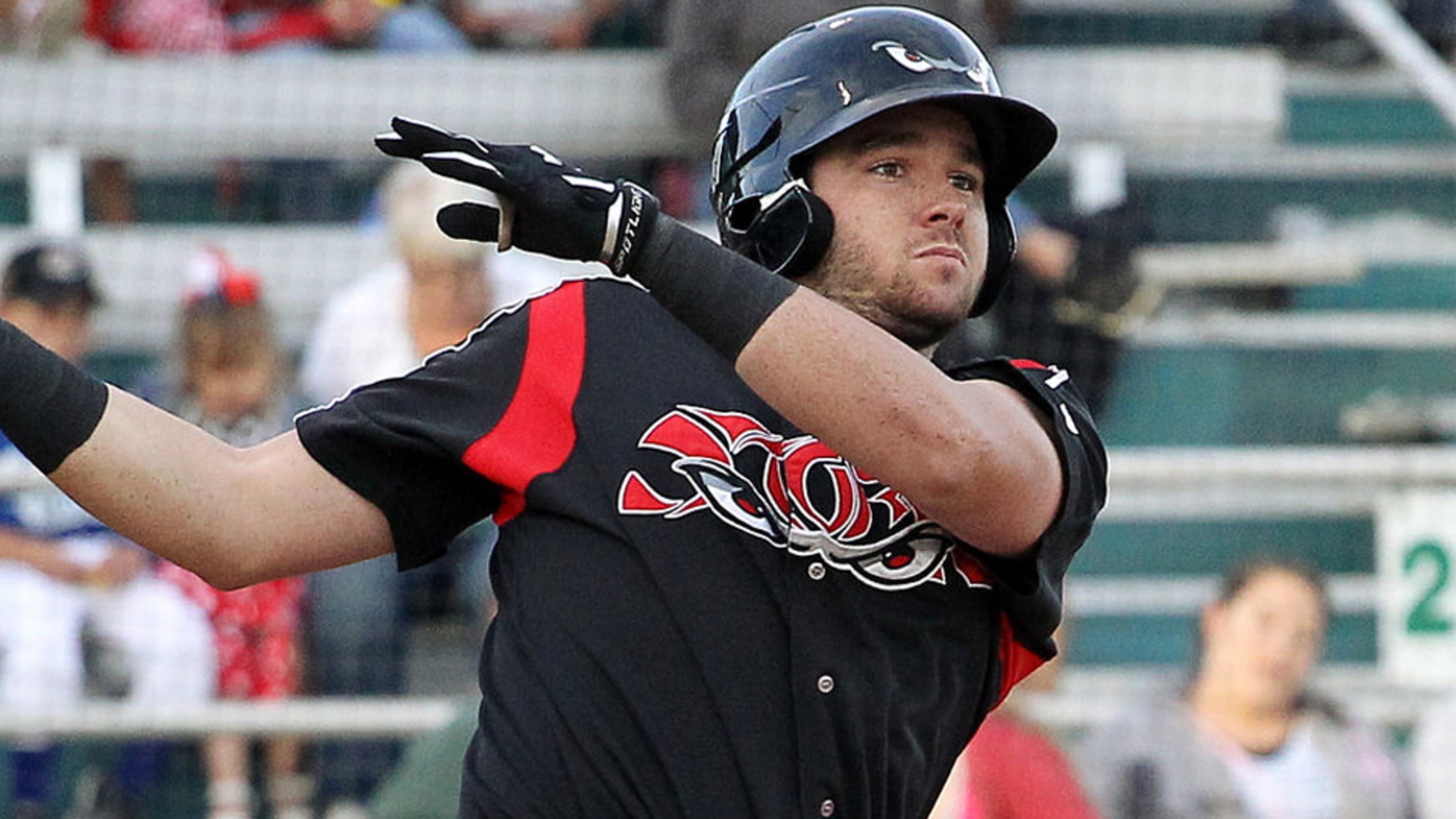 Austin Allen achieved multiple career highs and was part of an 11-run inning on Saturday. But none of that is what he'll remember most from the game."Most memorable part I would say was my first at-bat where I got a single through the four-hole," he said.From that rewarding early at-bat,
Yanks' Cave leads Offensive Players of the Week
Outfielder boosts resume by going 15-for-26 (.577) for RailRiders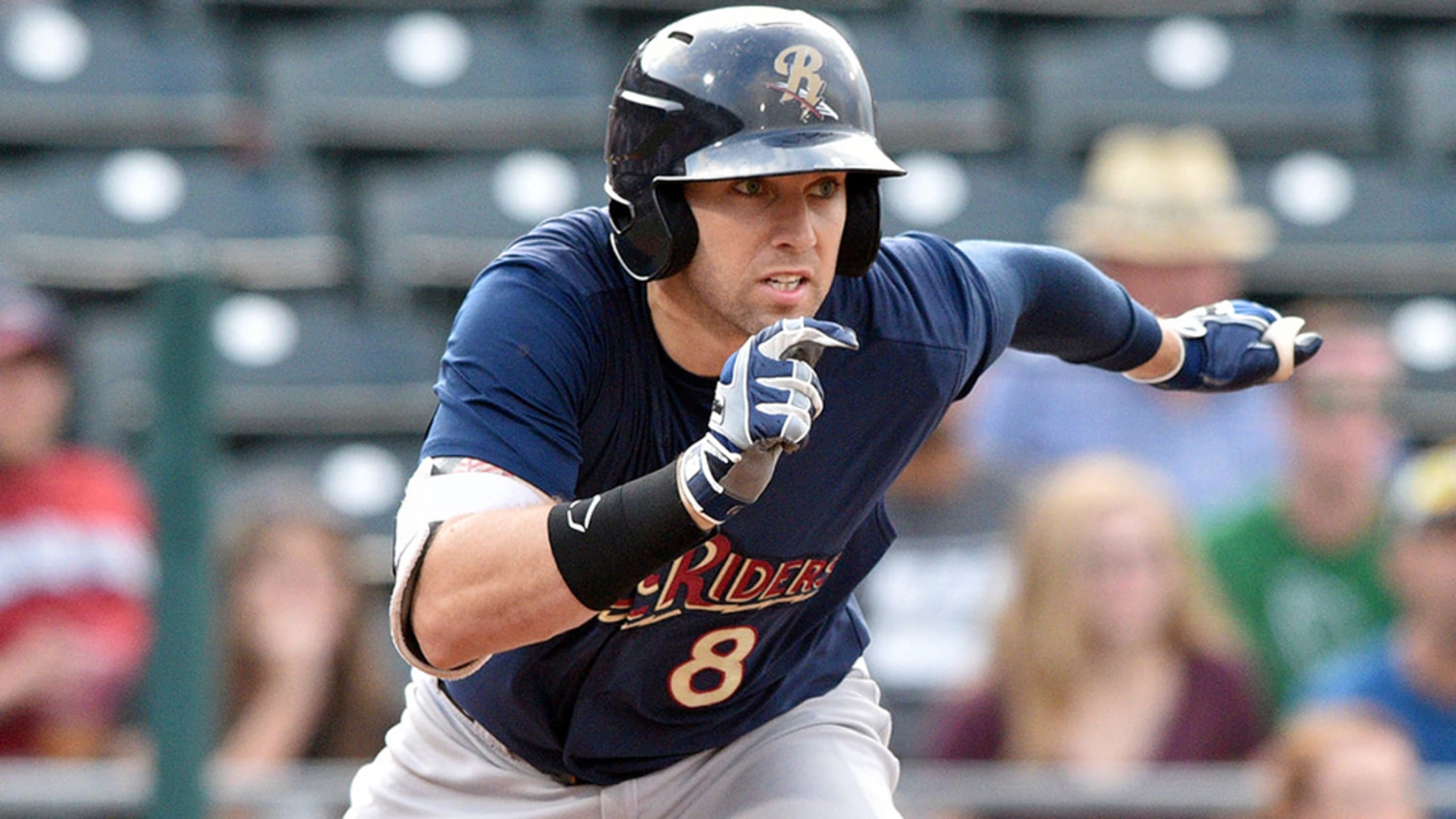 Jake Cave has seen former teammates Aaron Judge and Clint Frazier take off as rookies in the Bronx. He's seen good friend and former pinstriped prospect Ben Gamel prove to be an impressive Major League hitter in Seattle. After some mechanical adjustments and changes to his approach, Cave is heating
Storm Look to Make Up Some Ground On Division
Lake Elsinore plays host to Inland Empire in an important three-game series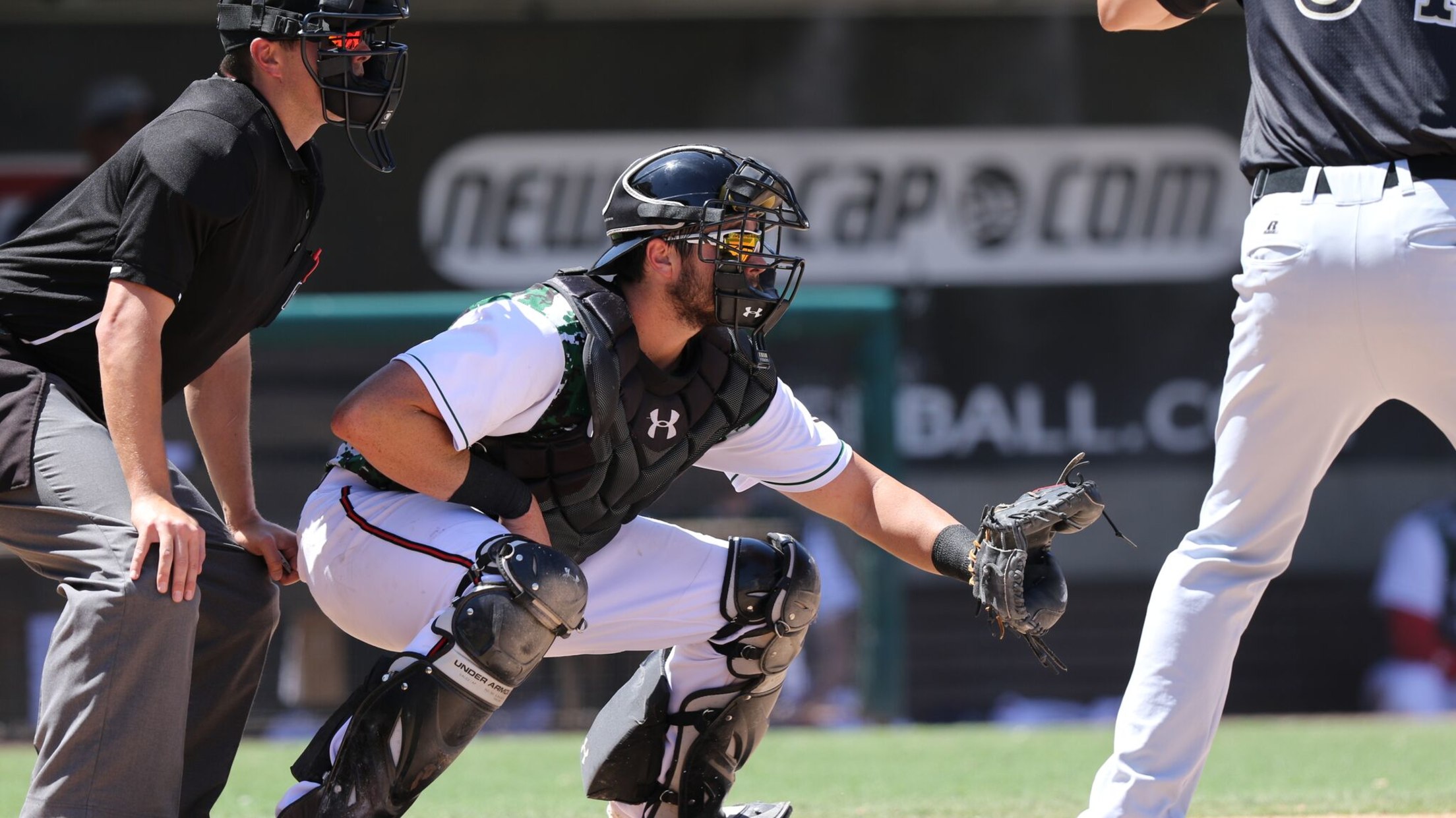 LAKE ELSINORE, Calif. - The Storm welcome nearby division rivals Inland Empire 66ers to The Diamond for a three-game midweek series. Lake Elsinore returns home after a four-game series at Lancaster in which the Storm went 1-3.It's been a tale of two teams this season for the Storm. The pitching
Seven Game Homestand Ends in Close Game
Lake Elsinore finished the homestand with a 3-4 record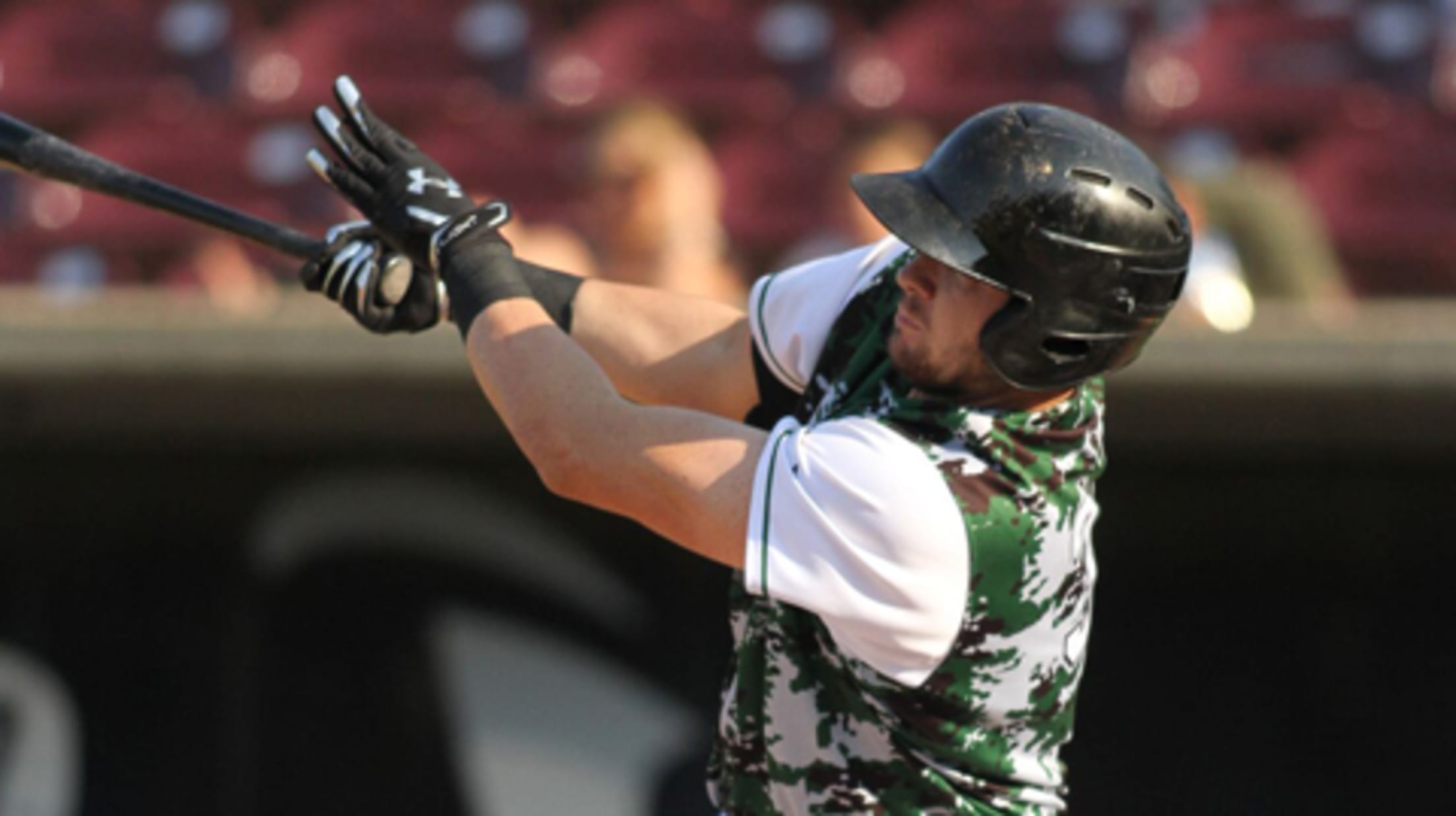 LAKE ELSINORE, Calif. - The Storm hosted the Lancaster JetHawks and the San Jose Giants over a seven-game home stand that began last Wednesday.Lake Elsinore first welcomed Lancaster to The Diamond for a four-game series in which the teams ended up splitting. Wednesday's game offered a late rally from a
Patterson powers way to Player of the Week
Rockies prospect clubs four homers in four games for Isotopes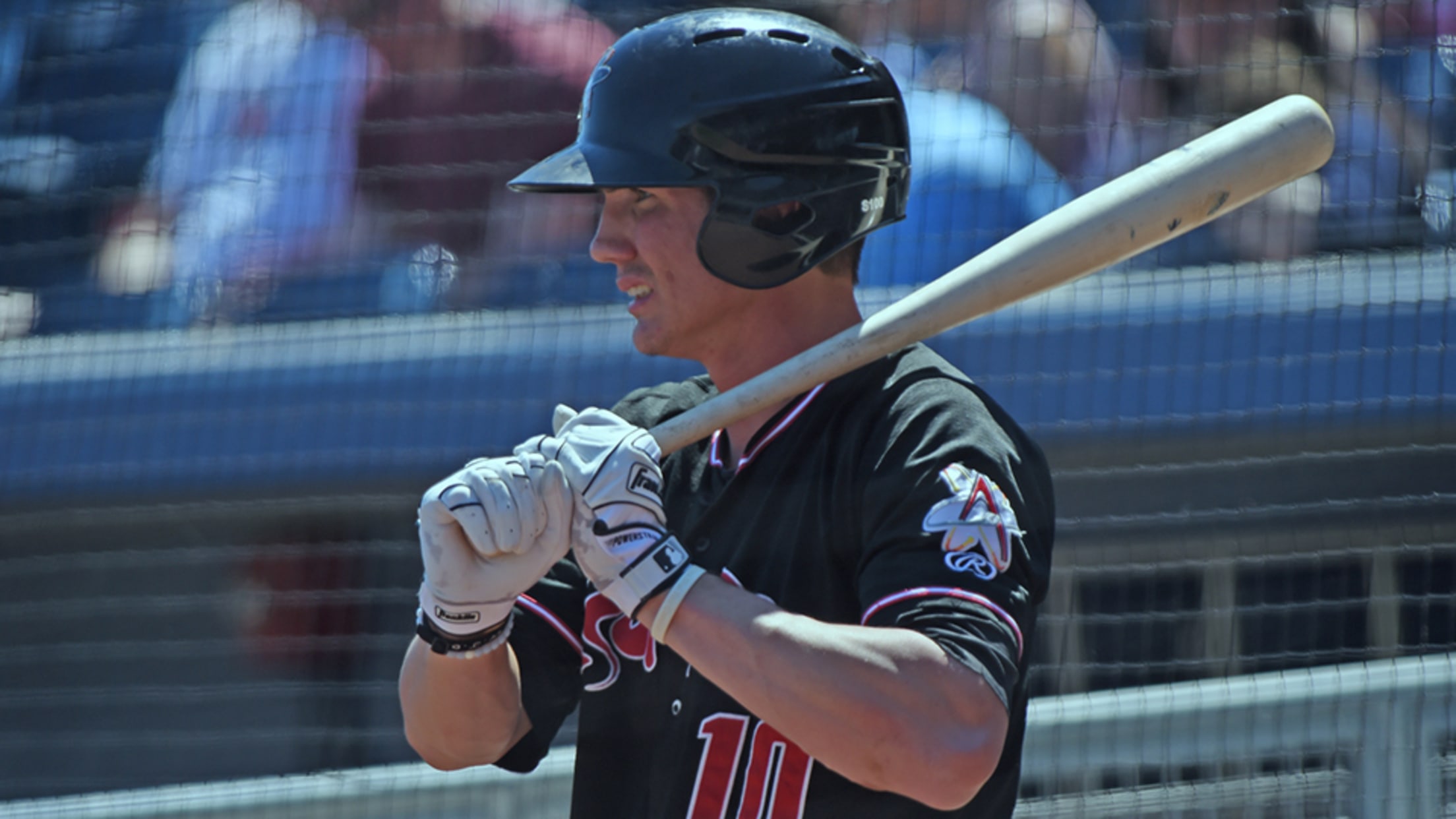 Three weeks ago, Jordan Patterson was named Pacific Coast League Offensive Player of the Week after hitting .423/.483/.846 with three homers in six games for Albuquerque.
Storm Sellout Caps Exciting Home Stand
Lake Elsinore capped the home stand with a 9-6 win in front of a season-high crowd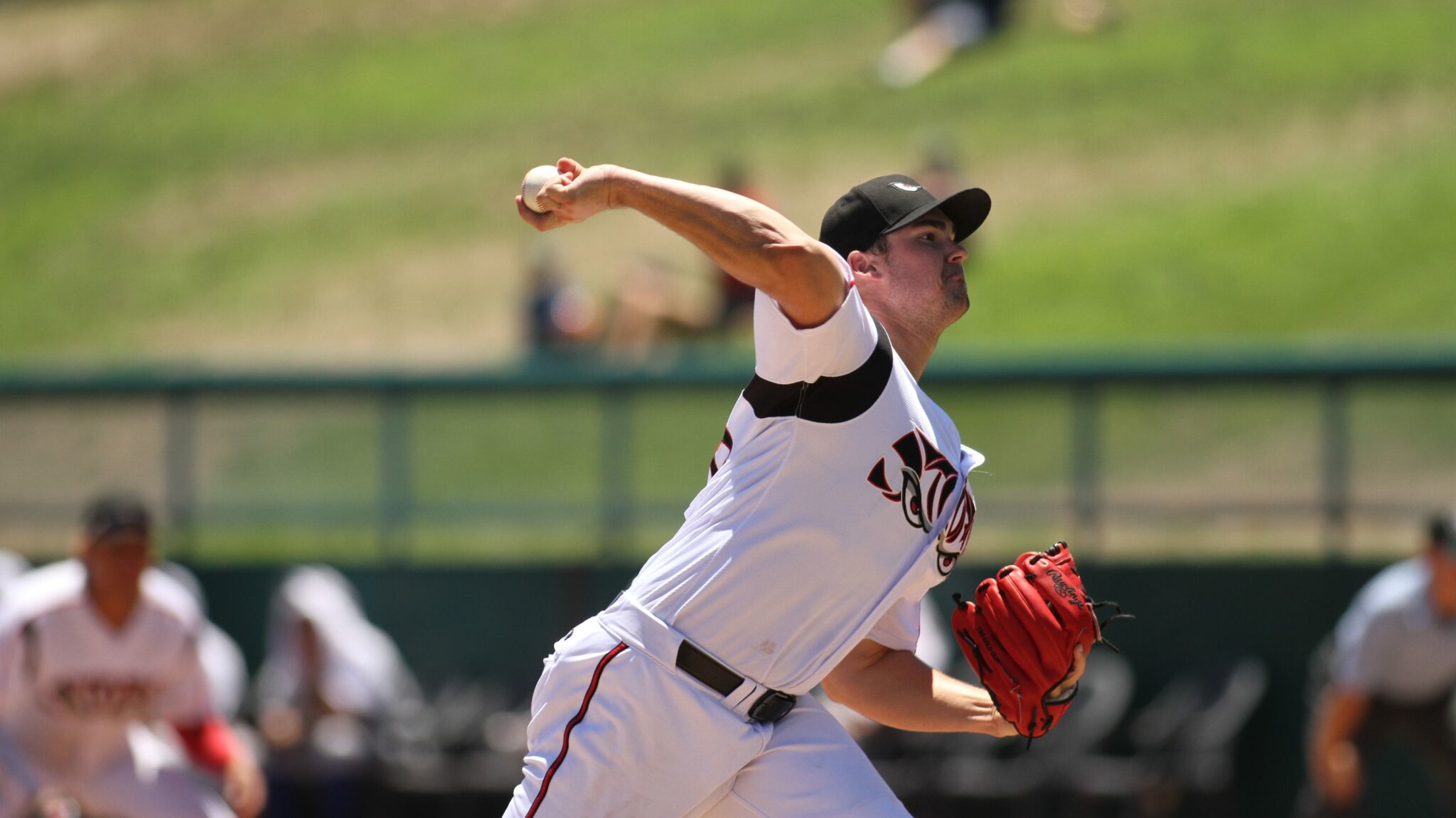 LAKE ELSINORE, Calif. - The Storm welcomed Rancho Cucamonga and Inland Empire to The Diamond for an eight game home stand and a chance to gain some ground on the South Division after a 1-3 start.The losses continued into the first game; a Monday night matchup against the Quakes. Leadoff
Storm Play Spoiler
A strong home series spoils Stockton's playoff hopes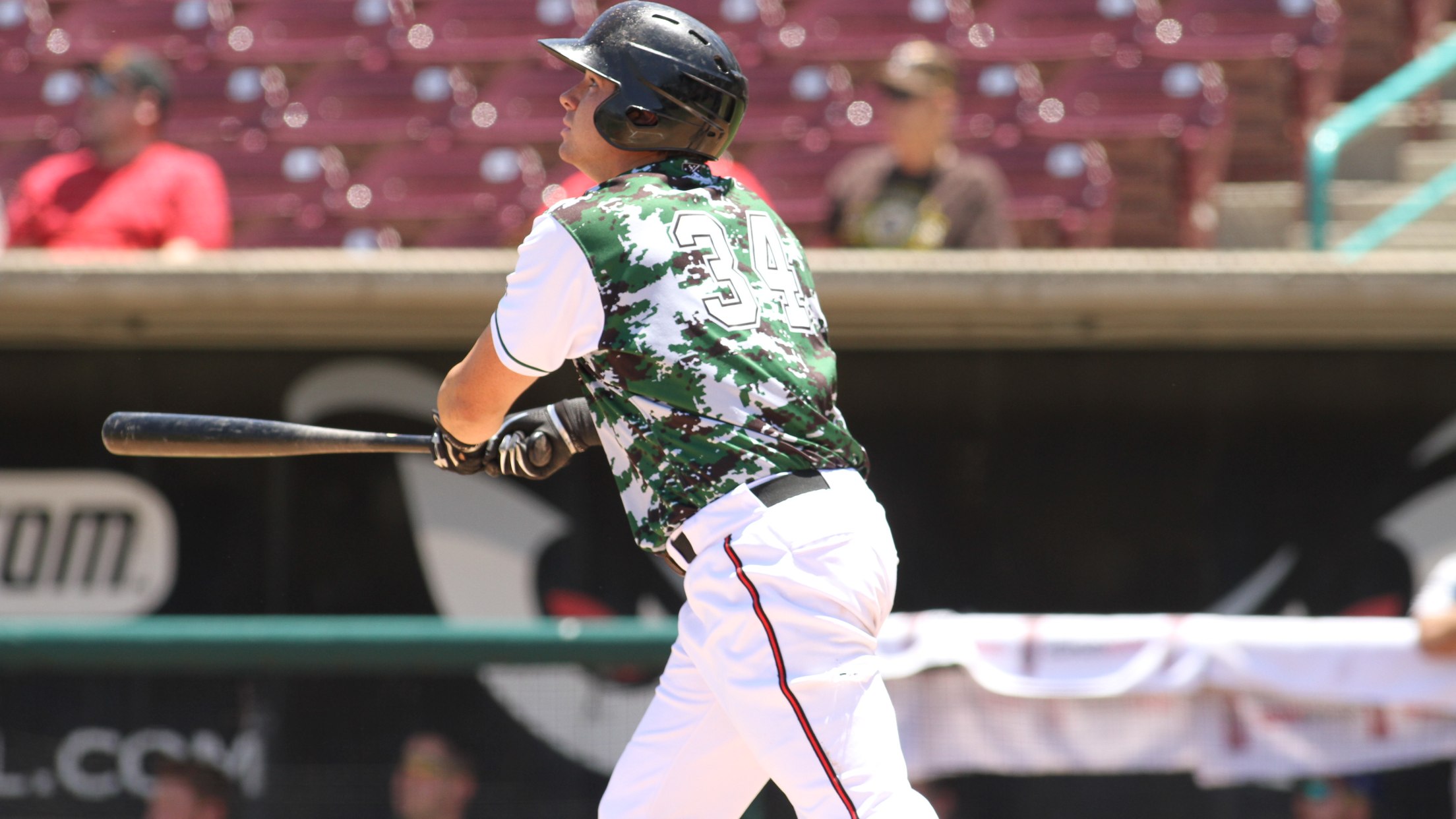 LAKE ELSINORE, Calif. - The first half of the season came to an end this afternoon, with the Storm closing the books on the Stockton Ports at The Diamond in Lake Elsinore and taking away the hopes of a Ports first half title.Stockton came into the series even with the
Storm Close Out First Half at The Diamond
A four-game series against the Stockton Ports will conclude the first half of the season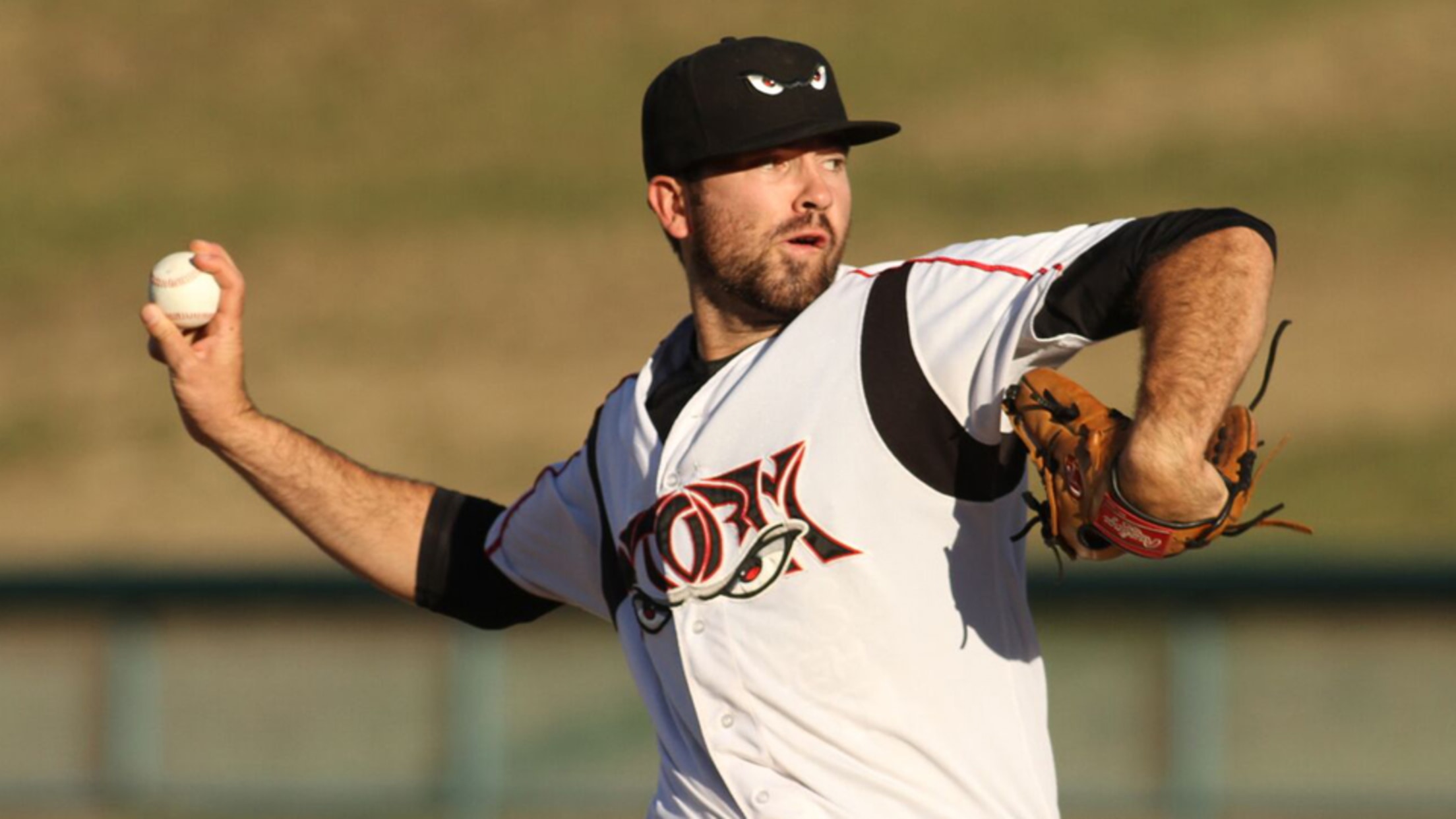 LAKE ELSINORE, Calif. - The Lake Elsinore Storm return close out the first half of the season at The Diamond with a four-game series against the Stockton Ports. With an outside shot at a first half title, the series is one that needs to go almost completely in Lake Elsinore's