Travs Blast Three Homers To Force Game 5
Bullpen follows Newsome's stellar start with 3.1 scoreless innings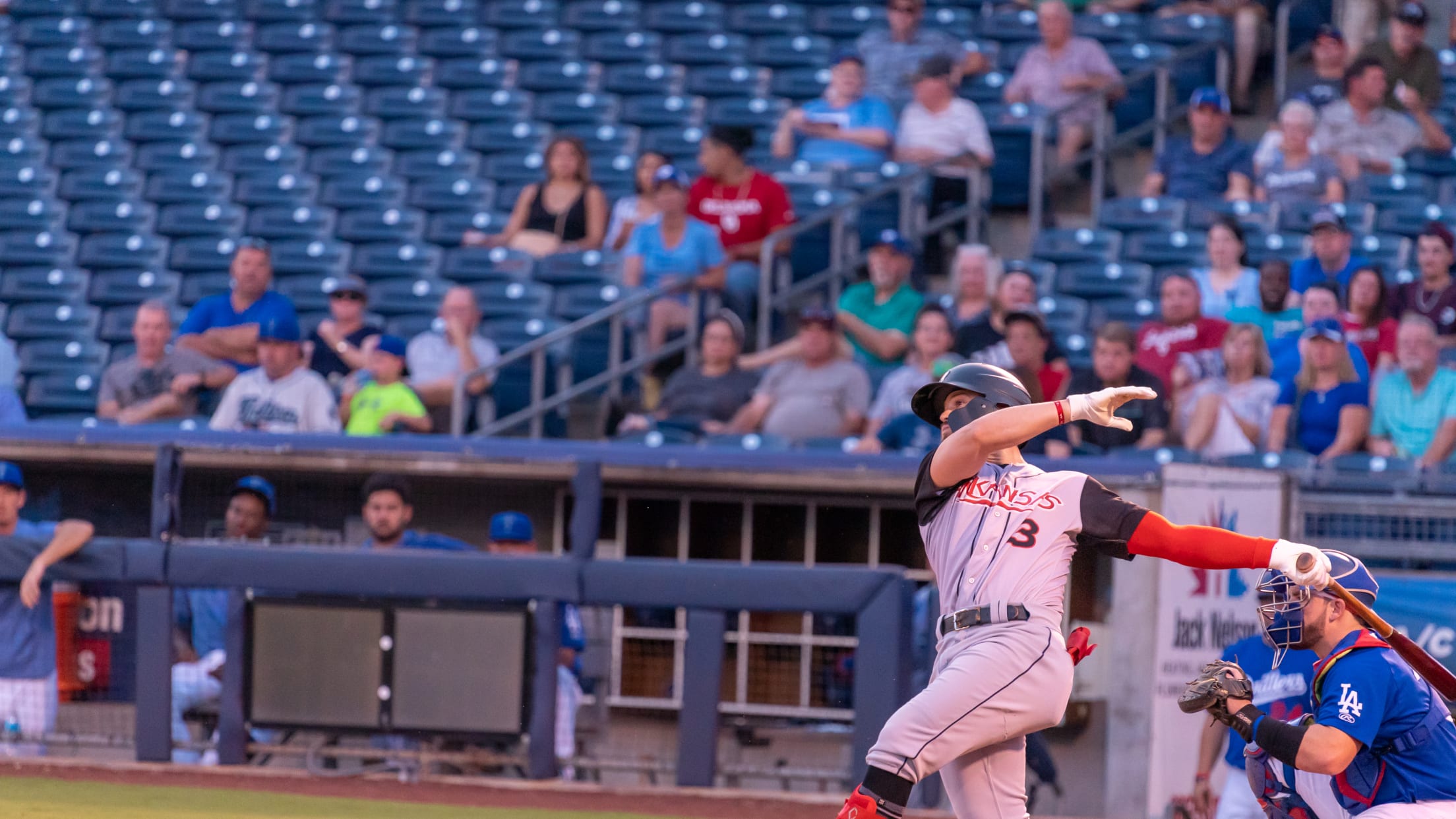 Tulsa, OK-The Arkansas Travelers hit four home runs and forced a decisive fifth game in the North Division series with a 4-1 win over the Tulsa Drillers on Saturday night. Logan Taylor, Kyle Lewis and Evan White all homered in the victory with Lewis shot leading off the seventh giving
Travs Homer 3 Times In Support of Dunn To Beat Hooks
Walton, Liberato and Taylor All Leave the Yard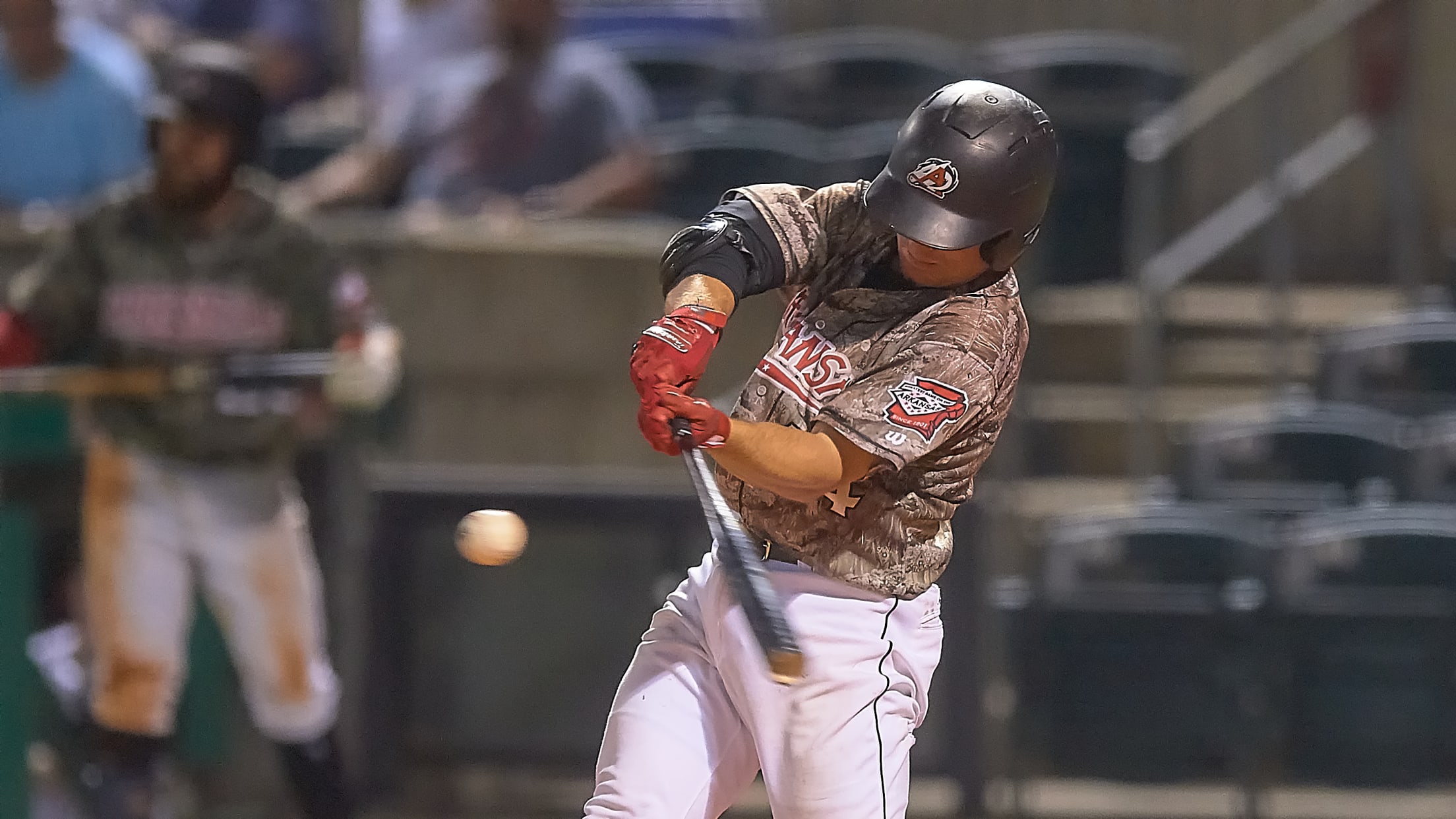 North Little Rock, AR-Justin Dunn pitched six strong innings and the Arkansas Travelers bashed three home runs on their way to a 6-3 win over the Corpus Christi Hooks on Wednesday night. Dunn surrendered only two runs on four hits and two walks while striking out seven while picking up
Gilbert Deals and Travs Hit Three Homers in Win
Arkansas avoids sweep with win at Springfield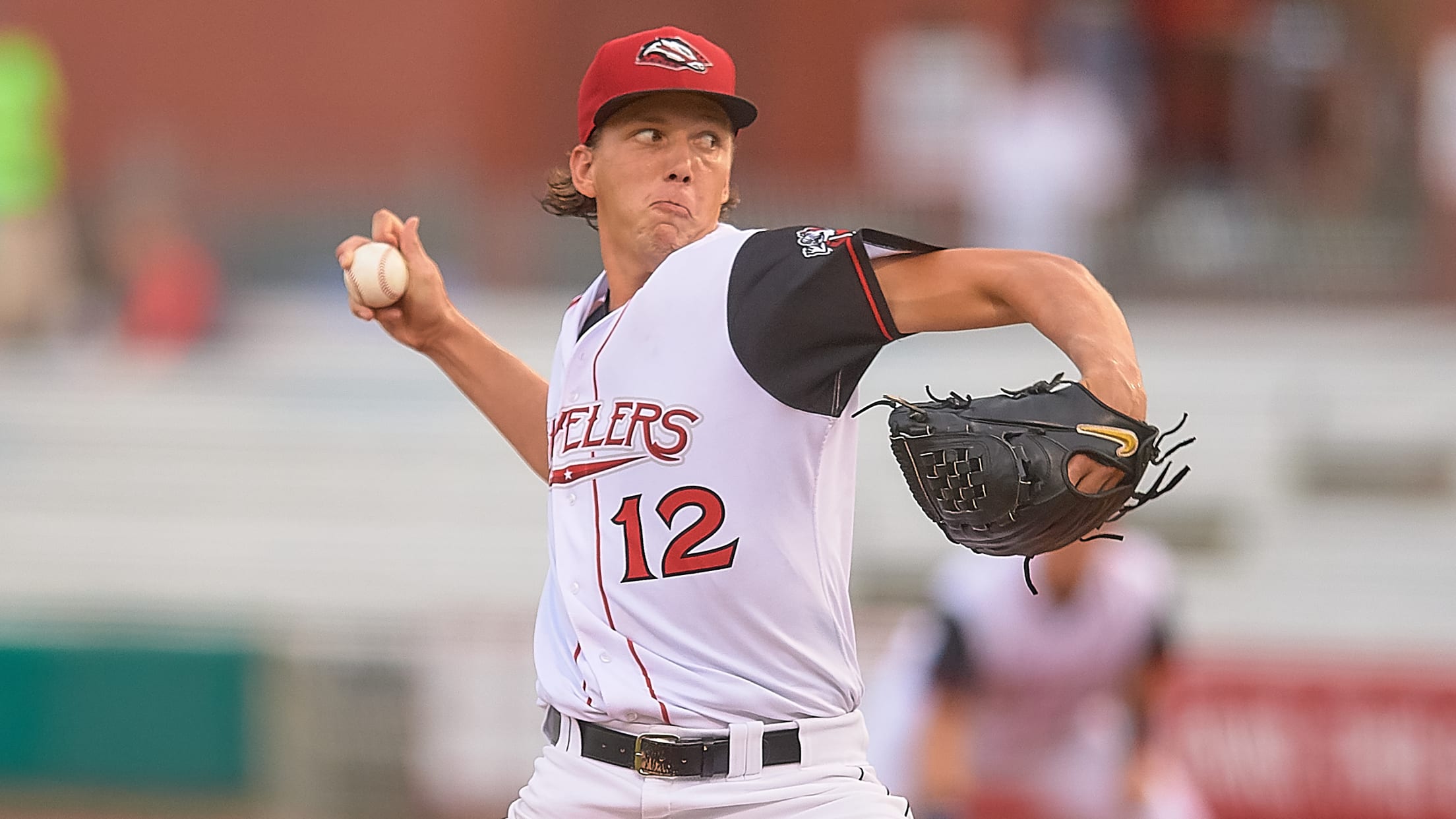 Springfield, MO-The Arkansas Travelers staved off a sweep and defeated the Springfield Cardinals, 7-1, on Sunday. Logan Gilbert dealt five shutout innings with eight strikeouts while allowing only two hits and three walks on his way to win number four with Arkansas. Kyle Lewis, Cal Raleigh and Logan Taylor all
Travs Hold Cards Down Again in 6-1 Win
Ljay Newsome earns his first win with Arkansas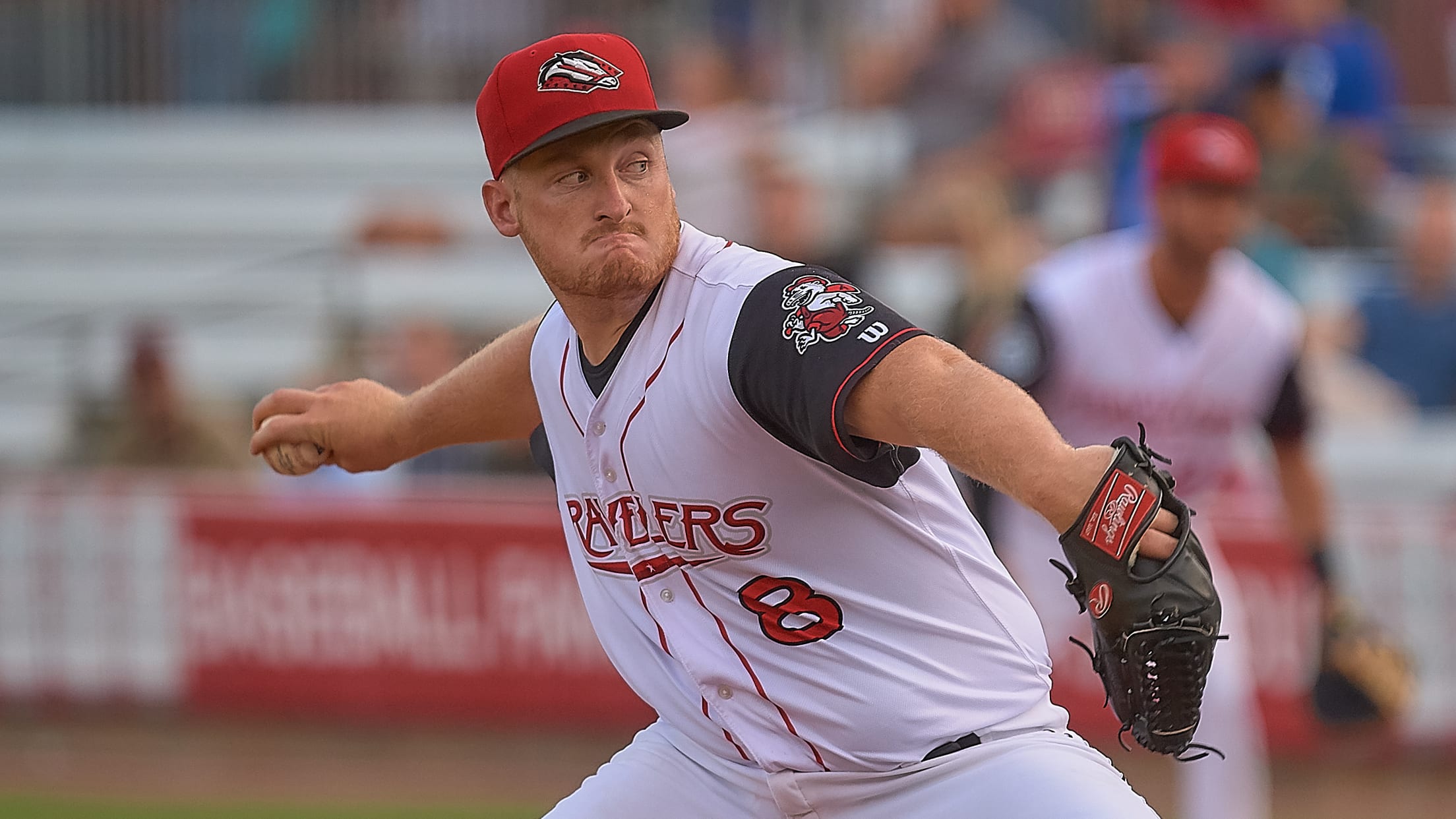 North Little Rock, AR-The Arkansas Travelers kept the Springfield Cardinals offense down and took a 6-1 win on Friday night at Dickey-Stephens Park. Ljay Newsome earned his first Double-A win pitching five innings and giving up just a run on four hits. Jack Anderson, Aaron Fletcher, Joey Gerber and Art
Late Double by Taylor Knocks Off Naturals
Logan Taylor hits a tiebreaking double in the eighth inning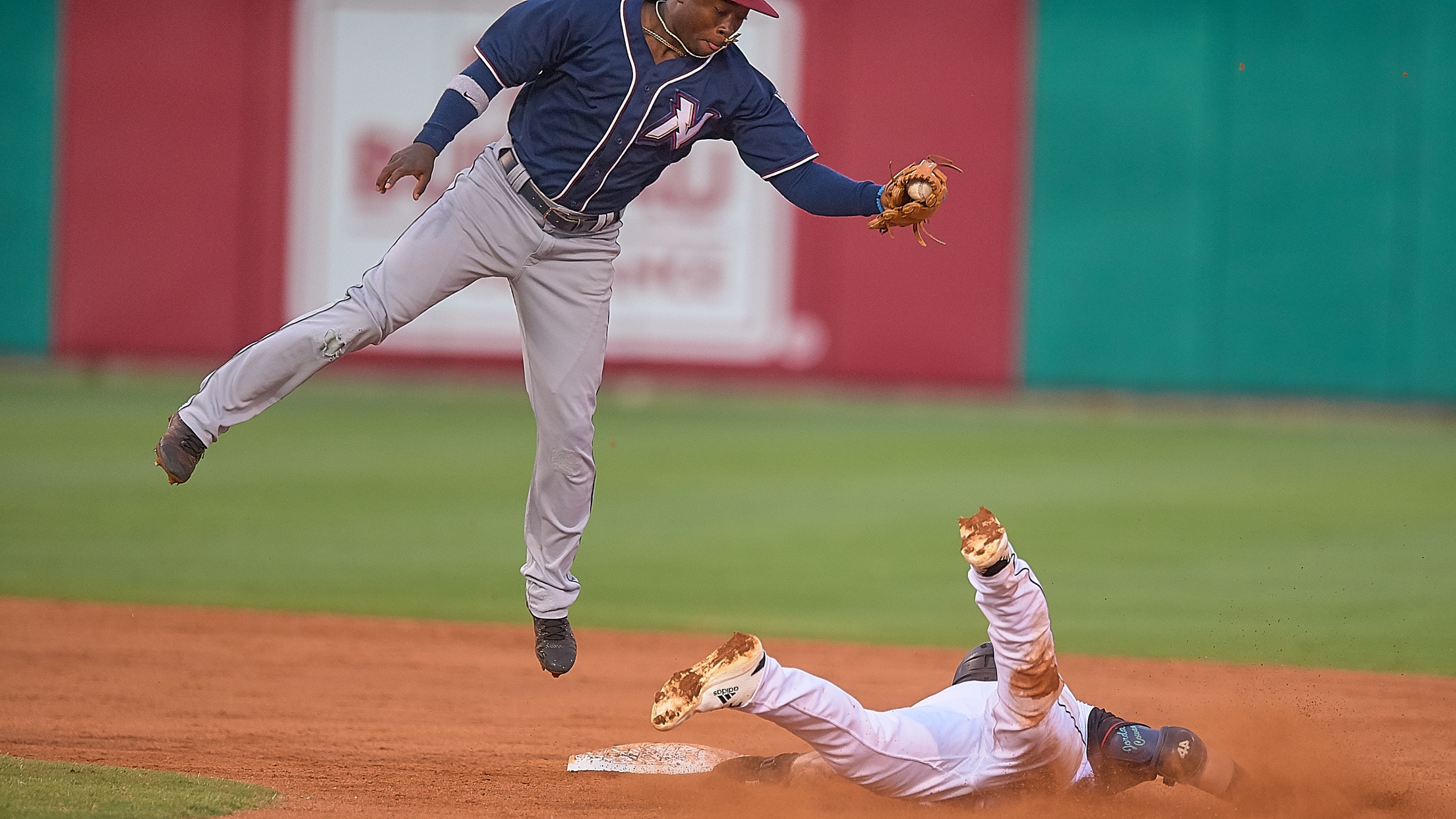 North Little Rock, AR-Logan Taylor provided late offensive heroics as the Arkansas Travelers took down the Northwest Arkansas Naturals, 4-2, on Monday night at Dickey-Stephens Park. Taylor ripped a tiebreaking two-run double past the diving third baseman with two outs in the eighth inning to give the Travs the lead.
DeCarlo Slams Travs Past RockHounds
7th inning grand slam is the difference in the game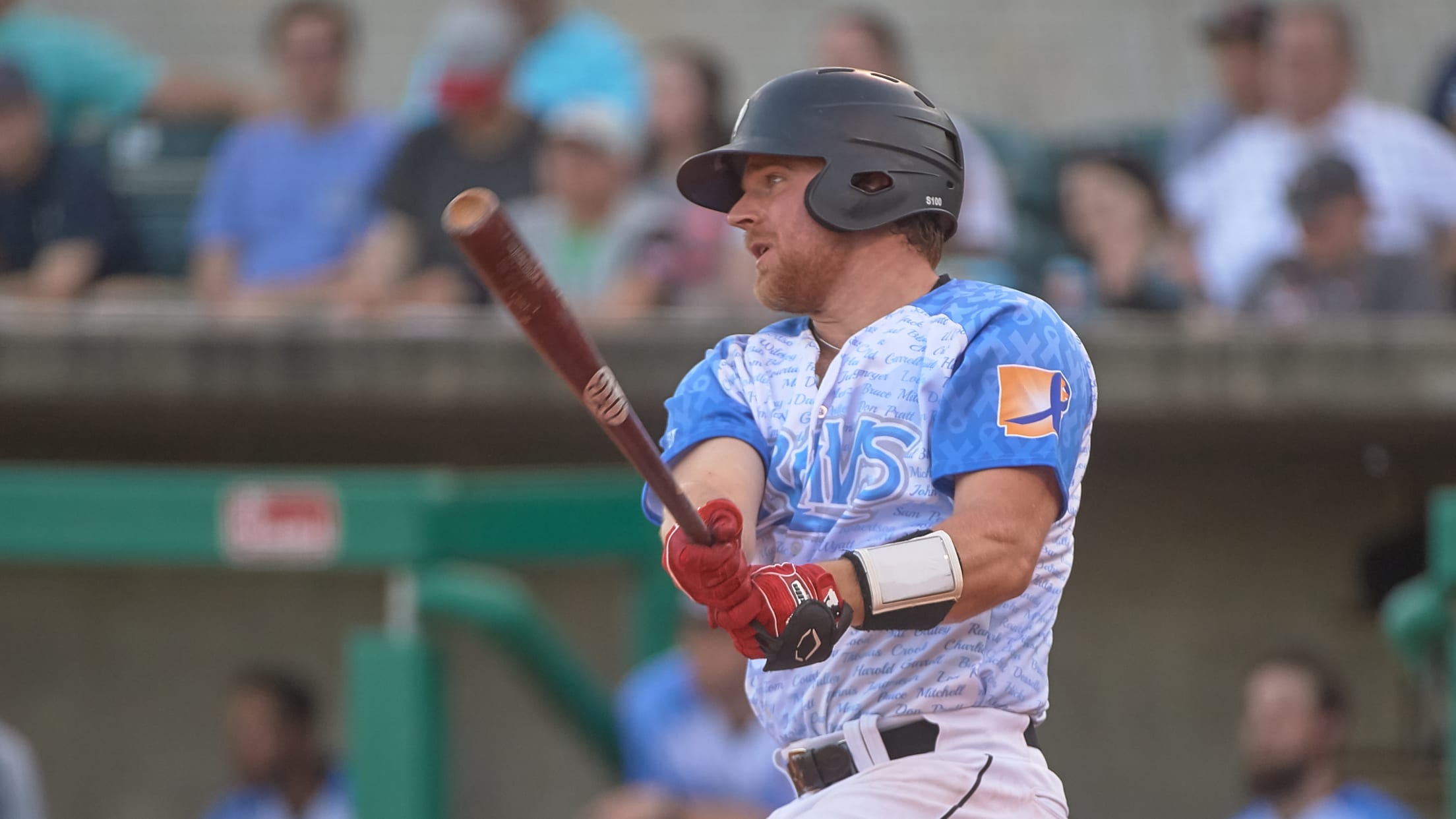 Midland, TX-Joe DeCarlo blasted a grand slam to break a tie and send the Arkansas Travelers to a 10-6 win over the Midland RockHounds on Thursday night. The victory is the third straight for the Travs and makes them 3-0 in the second half of the season and 46-25 overall.
Shutout Puts Travs on Brink of 1st Half Title
Four hurlers combine on a five-hitter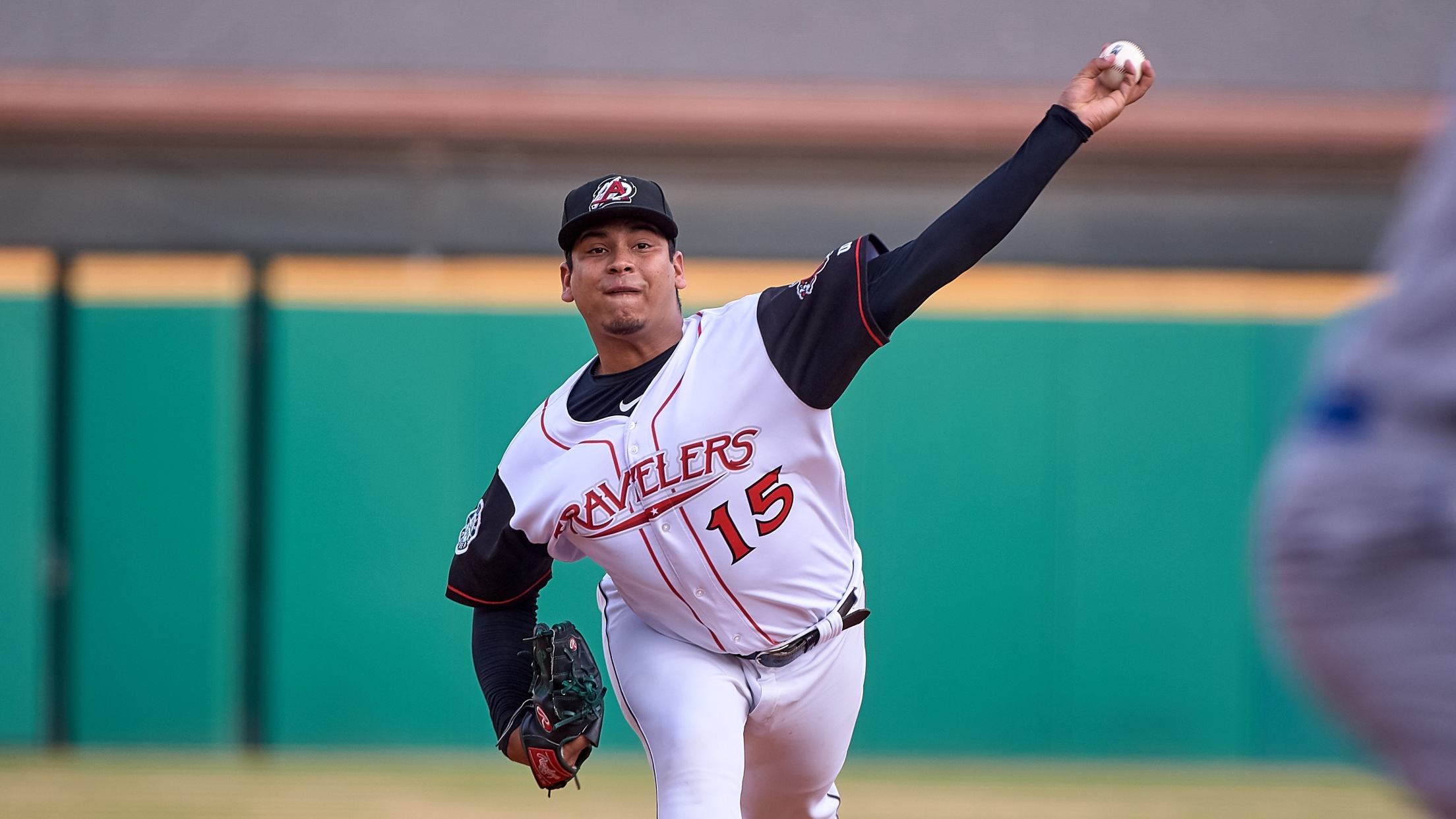 Tulsa, OK-Four pitchers combined on a five hit shutout as the Arkansas Travelers put themselves on the brink of a first half North Division championship with a 6-0 win on Saturday night. The win gives the Travs a 7.5 game lead in the division with eight to play and drops
Walton's Big Night Pushes Travs to DH Sweep
Crismatt throws CG in game one; extra innings required in game 2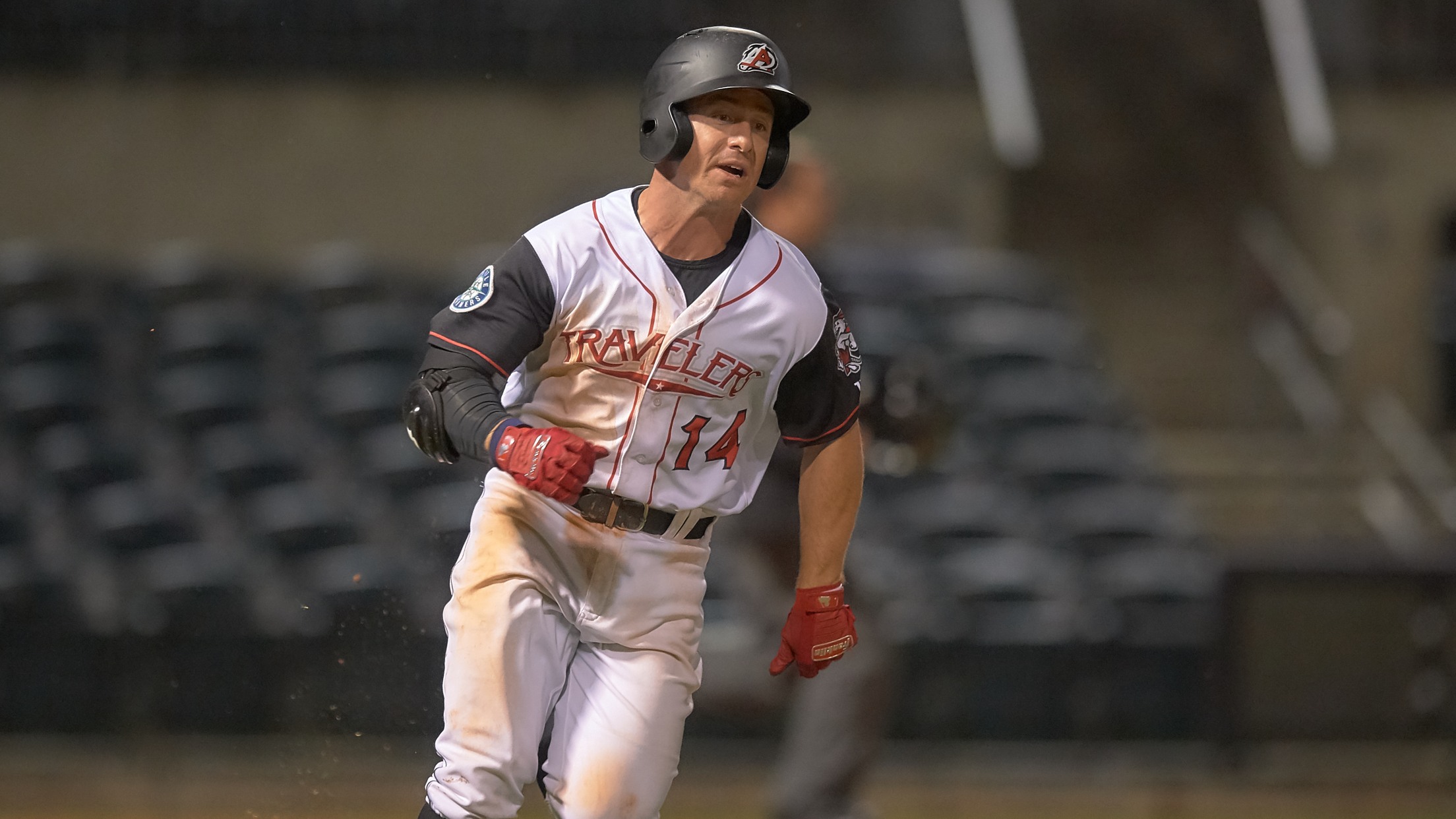 Tulsa, OK-A doubleheader sweep of second place Tulsa moved the Arkansas Travelers just steps away from a first half North Division championship. The Travs won the first game 10-1 and then won the second game 8-5 in nine innings. With the wins, their division lead over the Drillers is 6.5
Eight Straight Wins
Travs make it eight in a row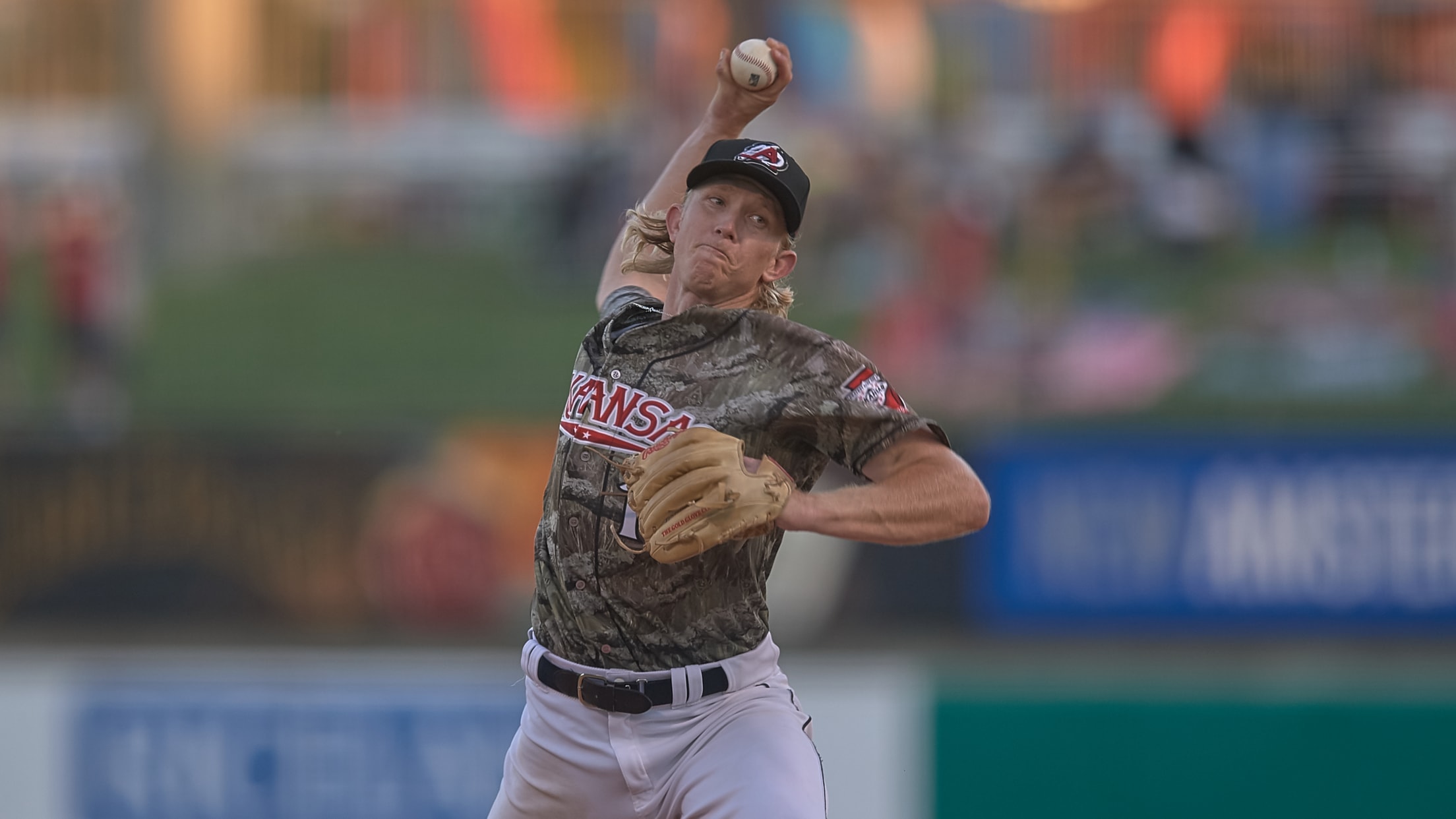 North Little Rock, AR-The Arkansas Travelers won their eighth straight game, defeating the Springfield Cardinals 3-1 on Friday night at Dickey-Stephens Park in front of a crowd of 6,718. The win moves the Travs to 31-15 on the season, the best record in all of Double-A, and keeps them 5.5
Streak Hits 7 With Win Over Cardinals
Travs have won seven in a row with series opening victory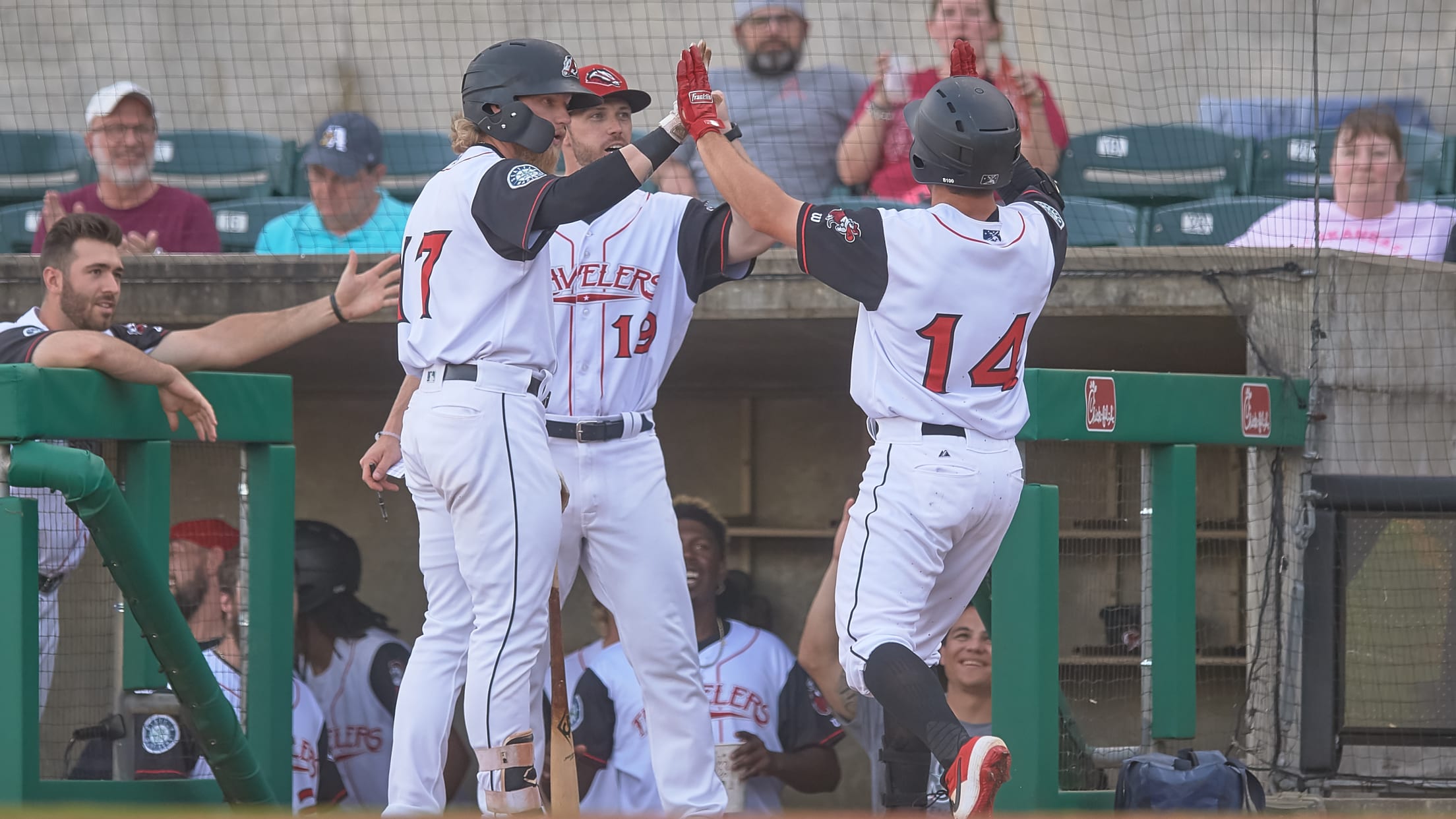 North Little Rock, AR-The Arkansas Travelers stretched their season-best win streak to seven games with another dramatic victory, knocking off the Springfield Cardinals 4-1 on Thursday night at Dickey-Stephens Park. After the Cardinals knotted the game at one in the top of the eighth inning, Arkansas responded by scoring three
Win Streak Hits 6 with Doubleheader Sweep
Travs broom Naturals thanks to a pair of walk-off win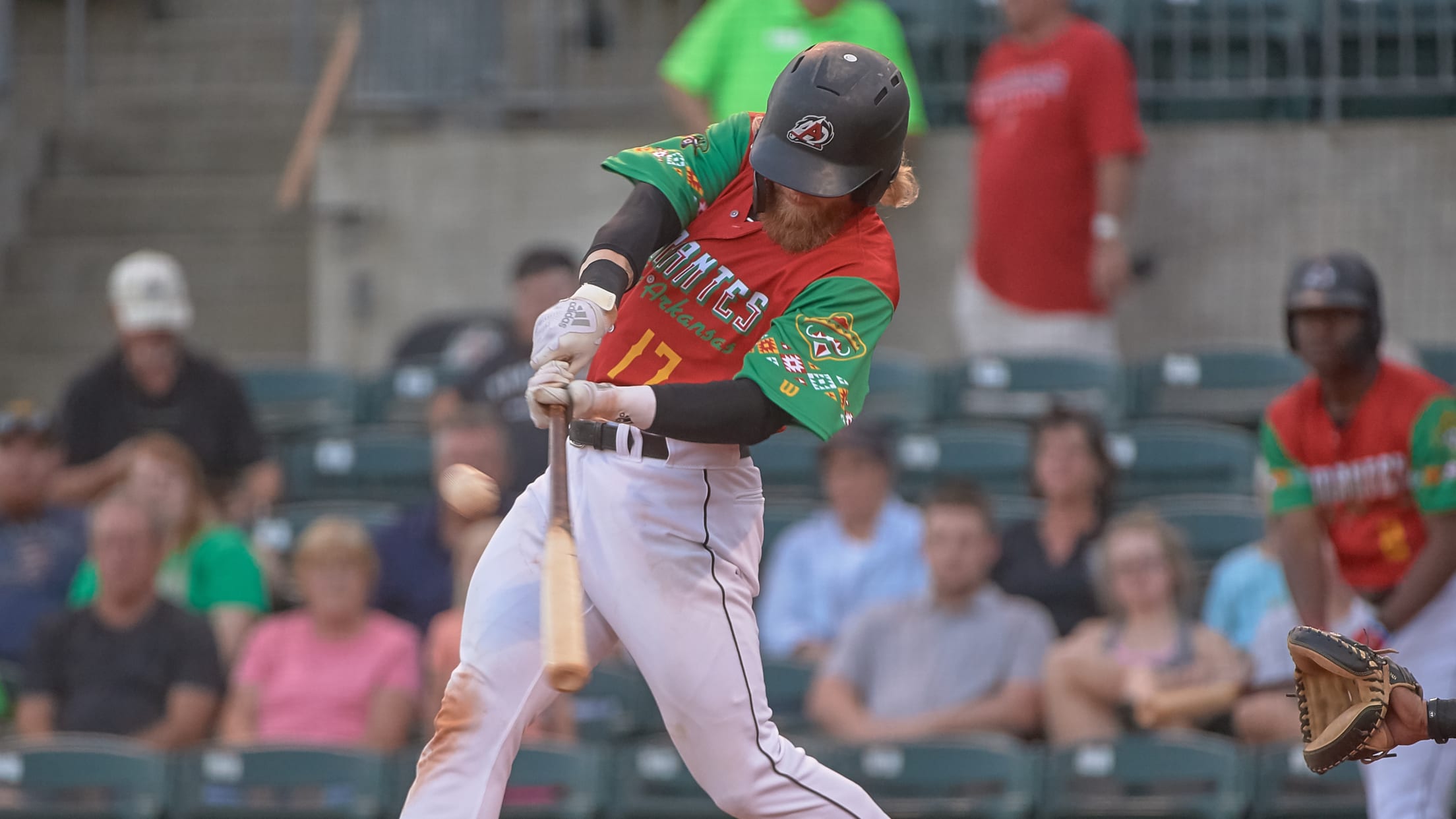 North Little Rock, AR-Two walk-off wins gave the Arkansas Travelers a doubleheader sweep and a sweep of the three game series against the NW Arkansas Naturals. Game one was a 5-4 final with game two going to the Travs, 3-2, in front of a crowd of 4,720 on Wednesday night
9th Inning Rally Gives Travs Series Win in Tulsa
Donnie Walton drives in the go-ahead runs with two out in final inning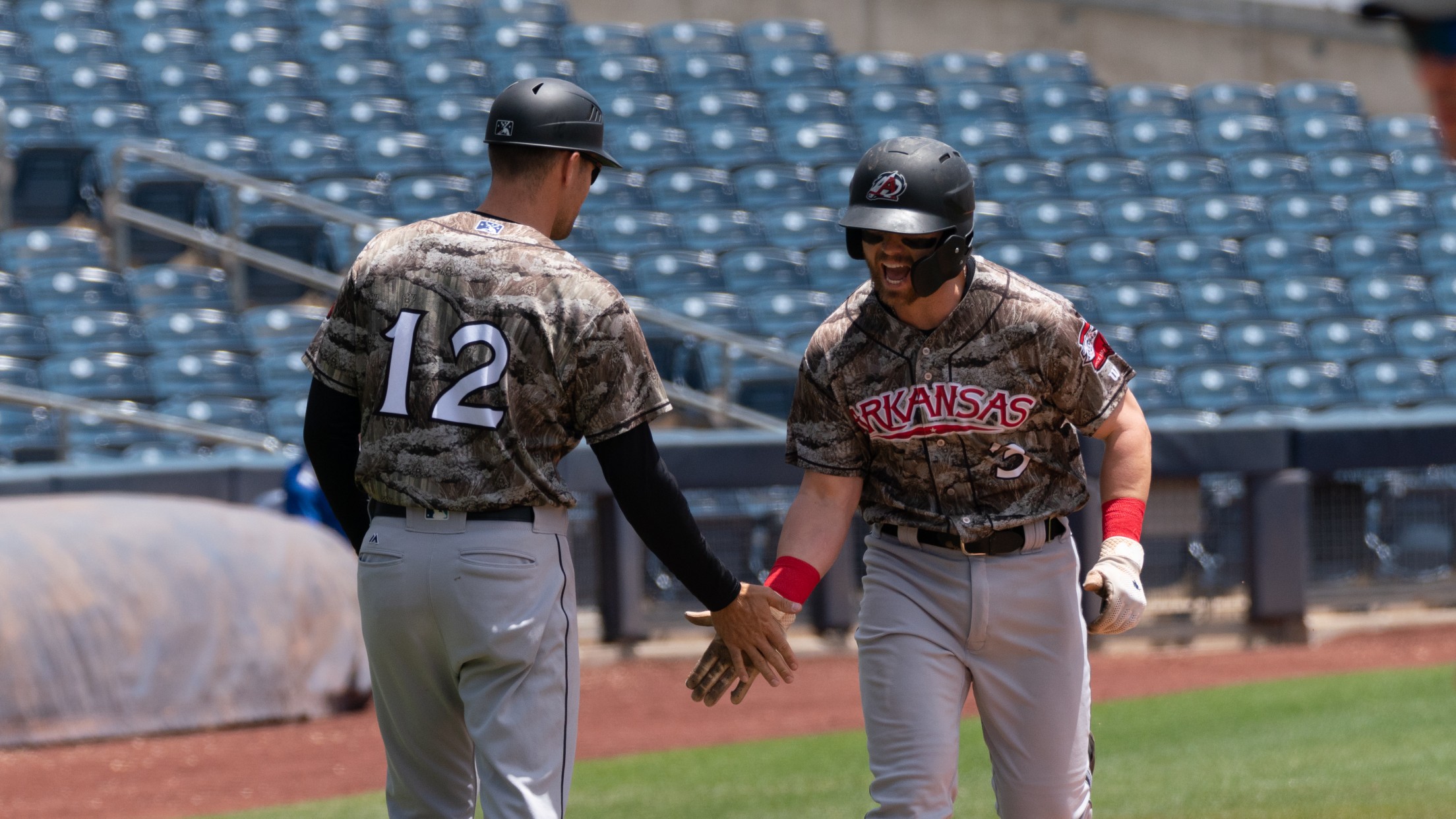 Tulsa, OK-Down to their last out, the Arkansas Travelers took the lead on a clutch, two-run hit by Donnie Walton, then scored four more times in the ninth inning for an improbable 8-3 win over the Tulsa Drillers. The victory gave the Travs the win in the series and increases
Travs Trip Tulsa in Ten
Arkansas wins extra inning game to even series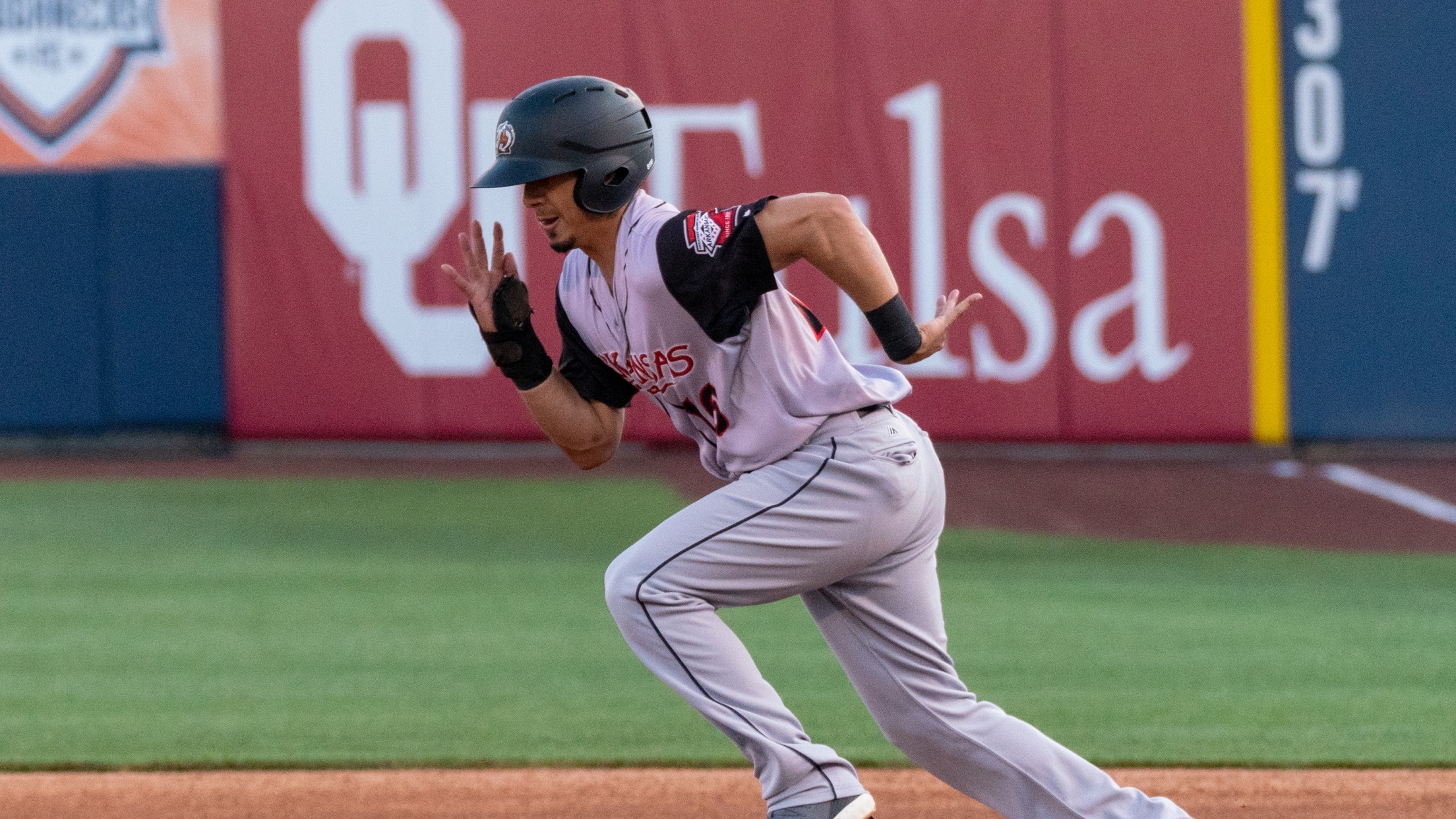 Tulsa, OK-The Arkansas Travelers stunned the Tulsa Drillers, 5-4, in 10 innings on Friday night. The victory pushed Arkansas' lead back to 3.5 games over Tulsa in the North Division. Both teams led in a back and forth contest that featured 24 combined hits. Logan Taylor made caught the final
Fraley and Travs Rough Up Riders
Jake Fraley homers twice in runaway win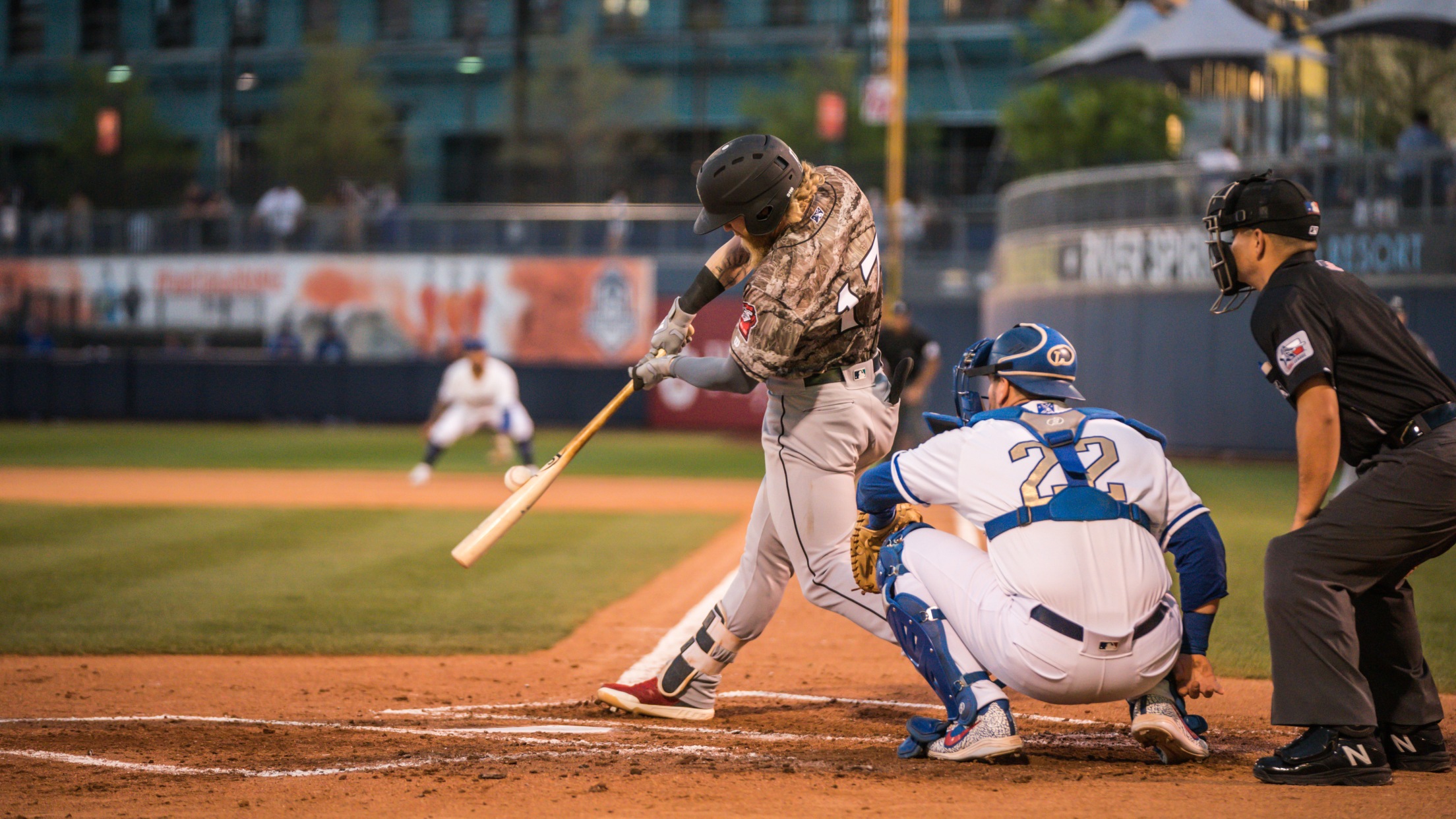 Frisco, TX-Jake Fraley had a career night to lead an all-around spectacular performance by the Arkansas Travelers in a 13-2 win over the Frisco RoughRiders on Thursday night. Fraley went 4-5 with two homers and four runs batted in on the night. It was his first two homerun game as
Three Homer Inning Blasts Travs To Win
Six-run 7th breaks tie in series opening win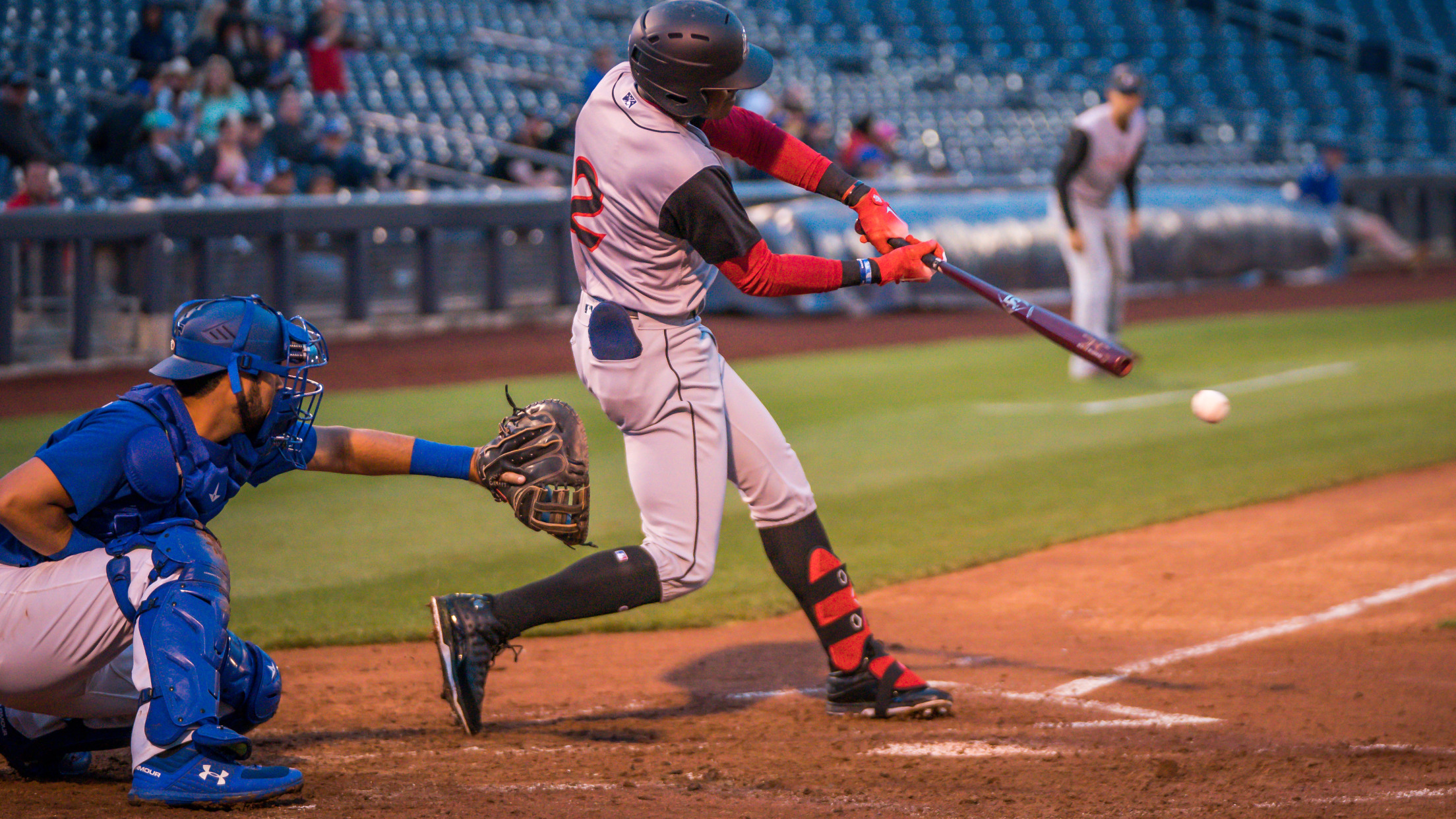 Tulsa, OK-Three two-run homers by the Arkansas Travelers in the seventh inning broke open a tie game as the Travs rolled over the Tulsa Drillers, 8-2 on Thursday night. The victory makes Arkansas 11-3 on the season. Four run scoring hits (each driving in two) accounted for all the Travs
Travs Finish Off Sweep Of Naturals
Arkansas goes 6-1 on season opening roadtrip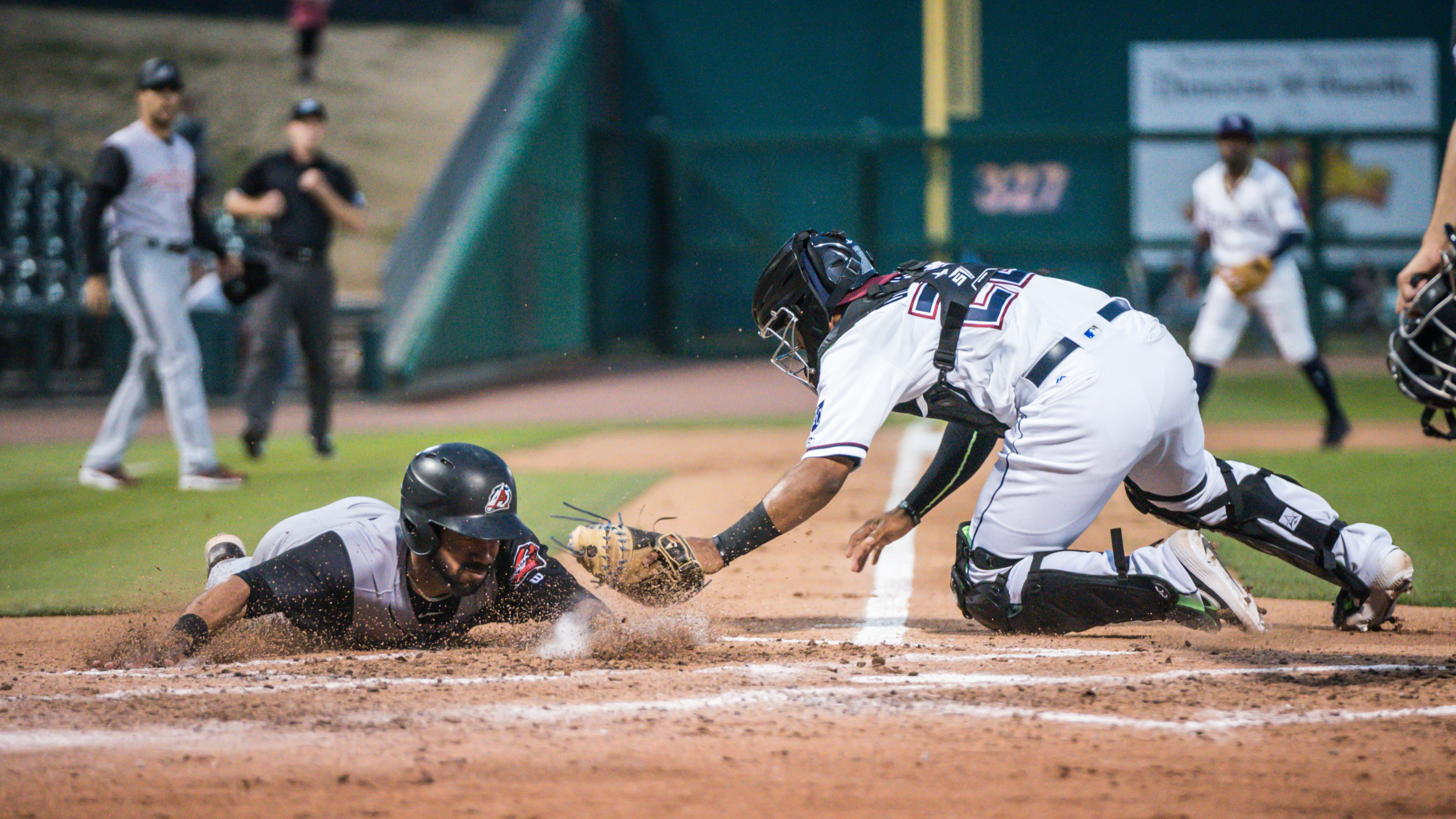 Springdale, AR-The Arkansas Travelers completed a three-game sweep over their in-state rivals, the NW Arkansas Naturals, with a 9-6 win on Wednesday night closing out their season opening roadtrip. With the win, the Travs are 6-1 and two games up in the Texas League North Division. Arkansas never trailed in
Goudeau, Travs Open Trip with Shutout
Logan Taylor hits a three-run homer for the only runs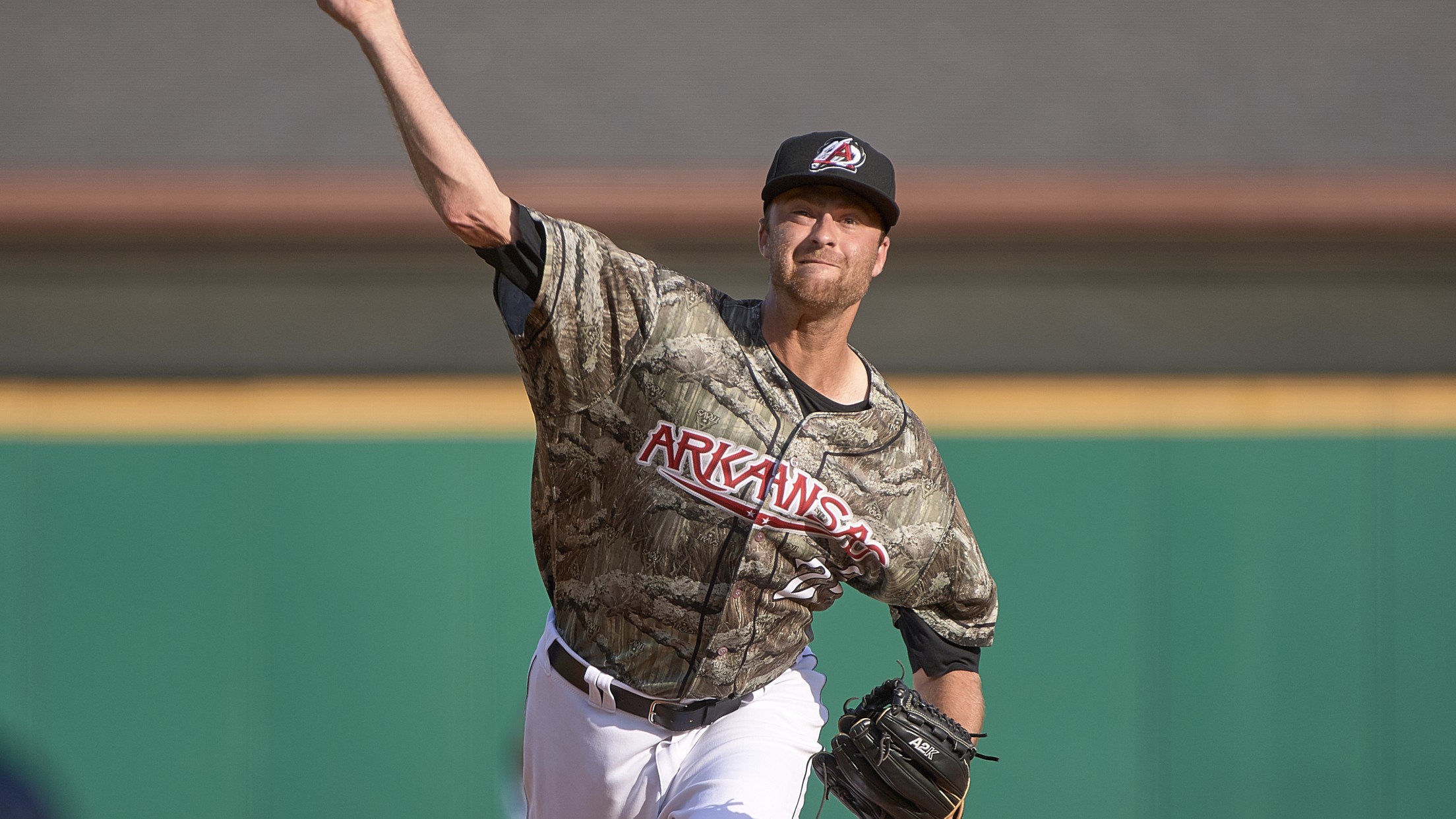 Frisco, TX-Ashton Goudeau pitched seven shutout innings for the second consecutive start and led three Arkansas Travelers pitchers in a combined four-hit shutout, 3-0 over the Frisco RoughRiders. It was the fourth shutout of the season for Arkansas and second in the last week. Wyatt Mills and Matt Festa followed
Curletta Hits Go-Ahead Grand Slam in Comeback Win
It was the 23rd homer of the season and 2nd grand slam for Curletta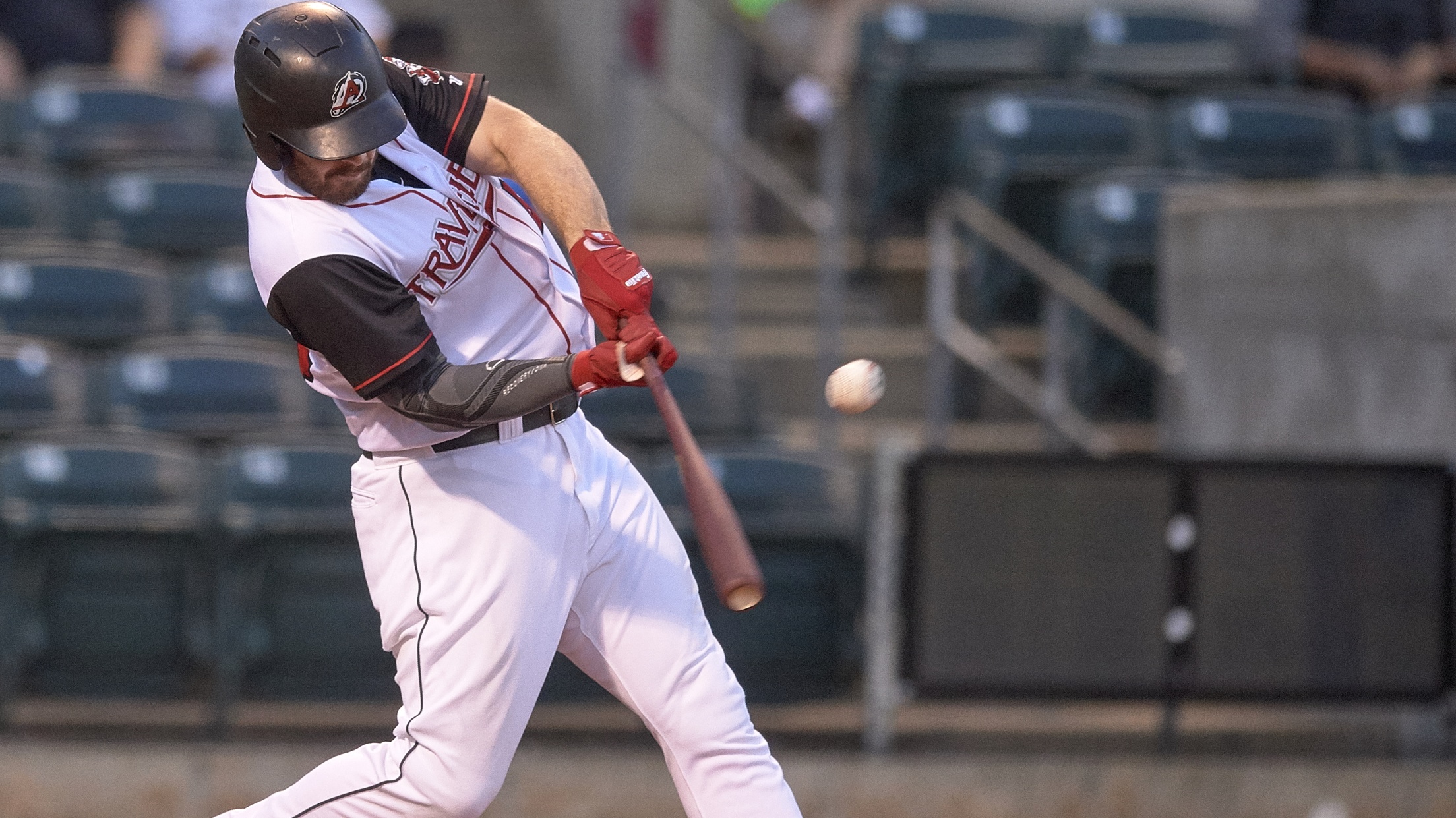 North Little Rock, AR-Joey Curletta burnished his credentials for Texas League Player of the Year on Saturday night, socking a go-ahead grand slam in the bottom of the seventh inning as the Arkansas Travelers came back for an 8-5 win in front of 8,206 at Dickey-Stephens Park. Curletta's blast capped
Travs Walk-Off Drillers in Thriller
Logan Taylor provides winning hit in game that was scoreless through eight innings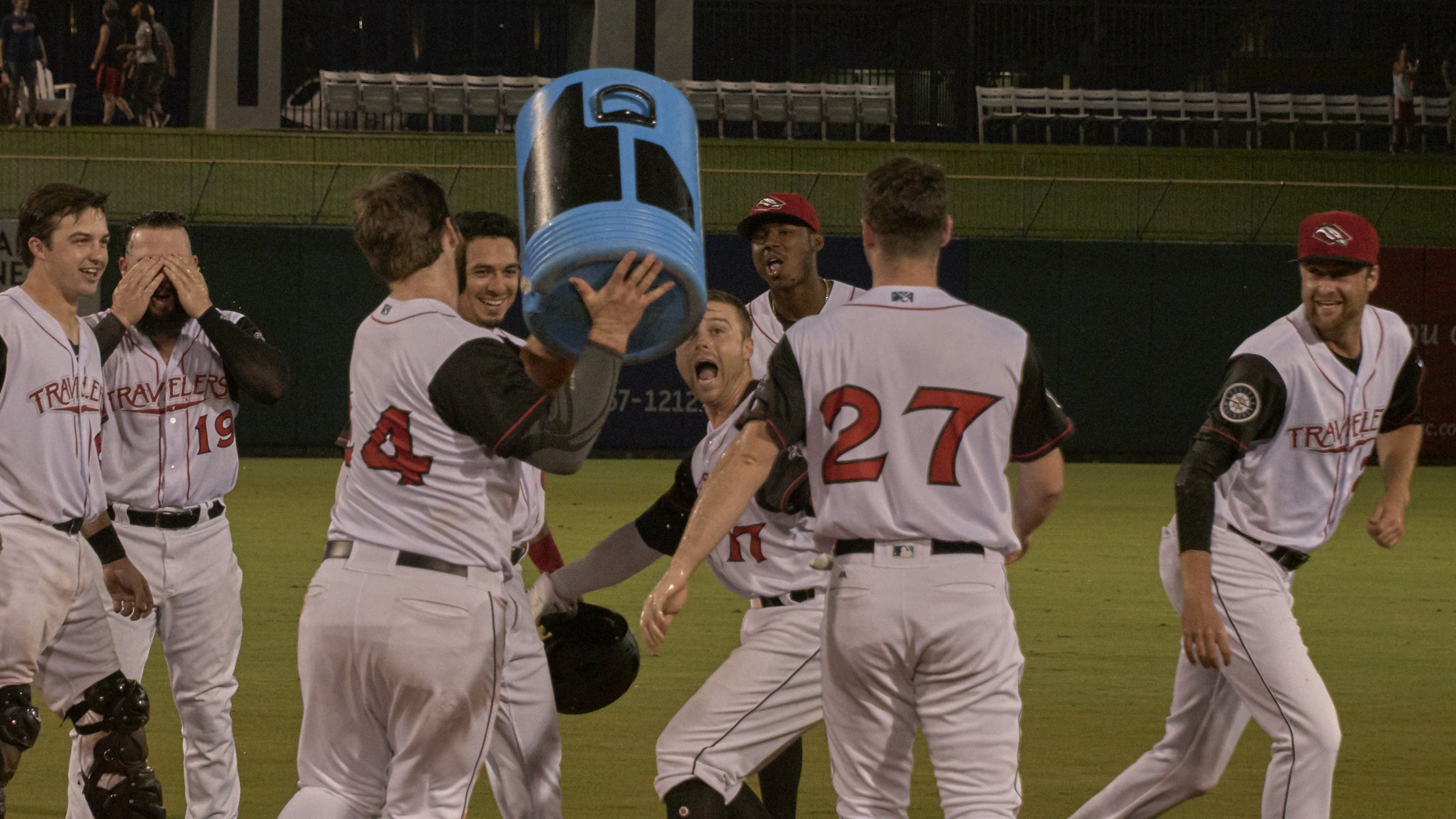 North Little Rock, AR-In a game that was scoreless through eight innings, the Arkansas Travelers were able to walk away with a 2-1 win over the Tulsa Drillers on Saturday night at Dickey-Stephens Park with Logan Taylor providing the walk-off heroics. Chase De Jong and former Traveler Justin DeFratus exchanged
Travs Split Doubleheader
Shutout in game one, Arkansas gets resounding win in game two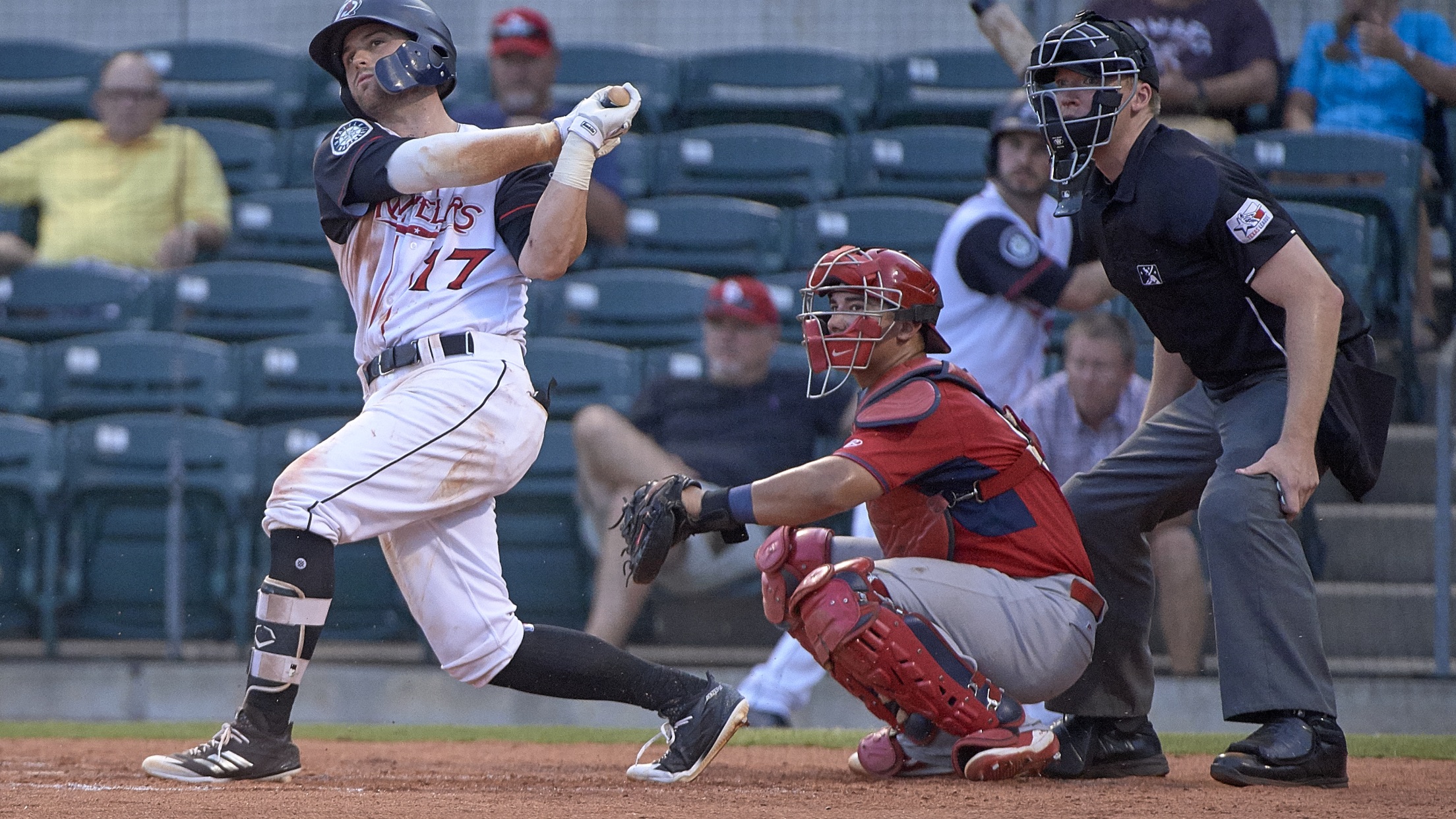 Springdale, AR-After being shutout in the opening game of a doubleheader, 4-0, the Arkansas Travelers responded with an 8-1 victory over the Northwest Arkansas Naturals in game two for a clean split. The opener marked the seventh time this season that the Travs have been blanked. They were almost able
Curletta Blasts Two More Homers in 10-4 Win
Joey Curletta has five homers in the last three games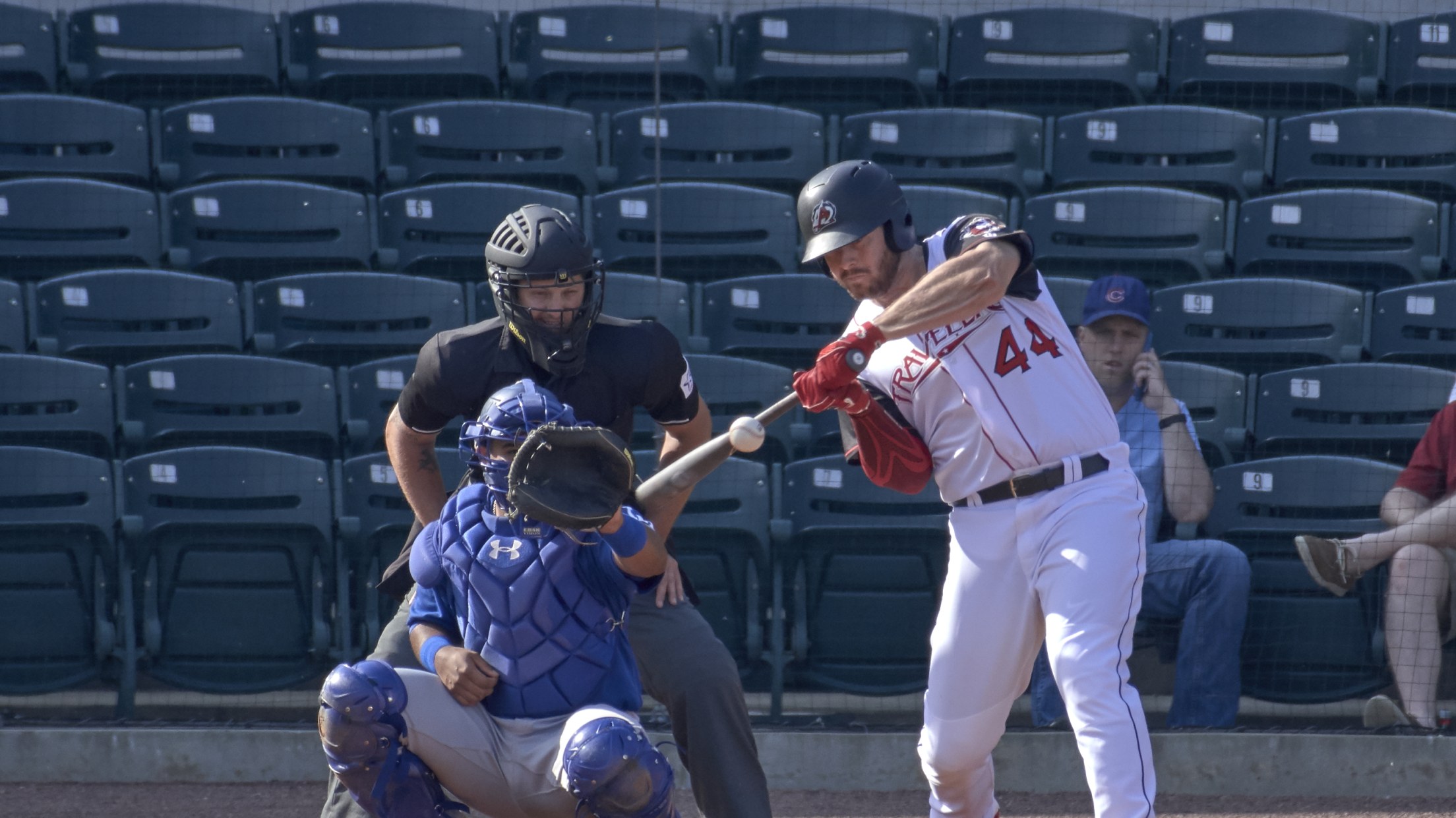 North Little Rock, AR-Joey Curletta bashed two homers and drove in four runs to lead the Arkansas Travelers to their seventh straight win over the Springfield Cardinals by a 10-4 final on Thursday night. Curletta has hit five homeruns over the past three games with a pair of multi-homer contests
Curletta's 2nd HR Keys 9th Inning Rally
Joey Curletta homers twice as Travs hit a season-high four long balls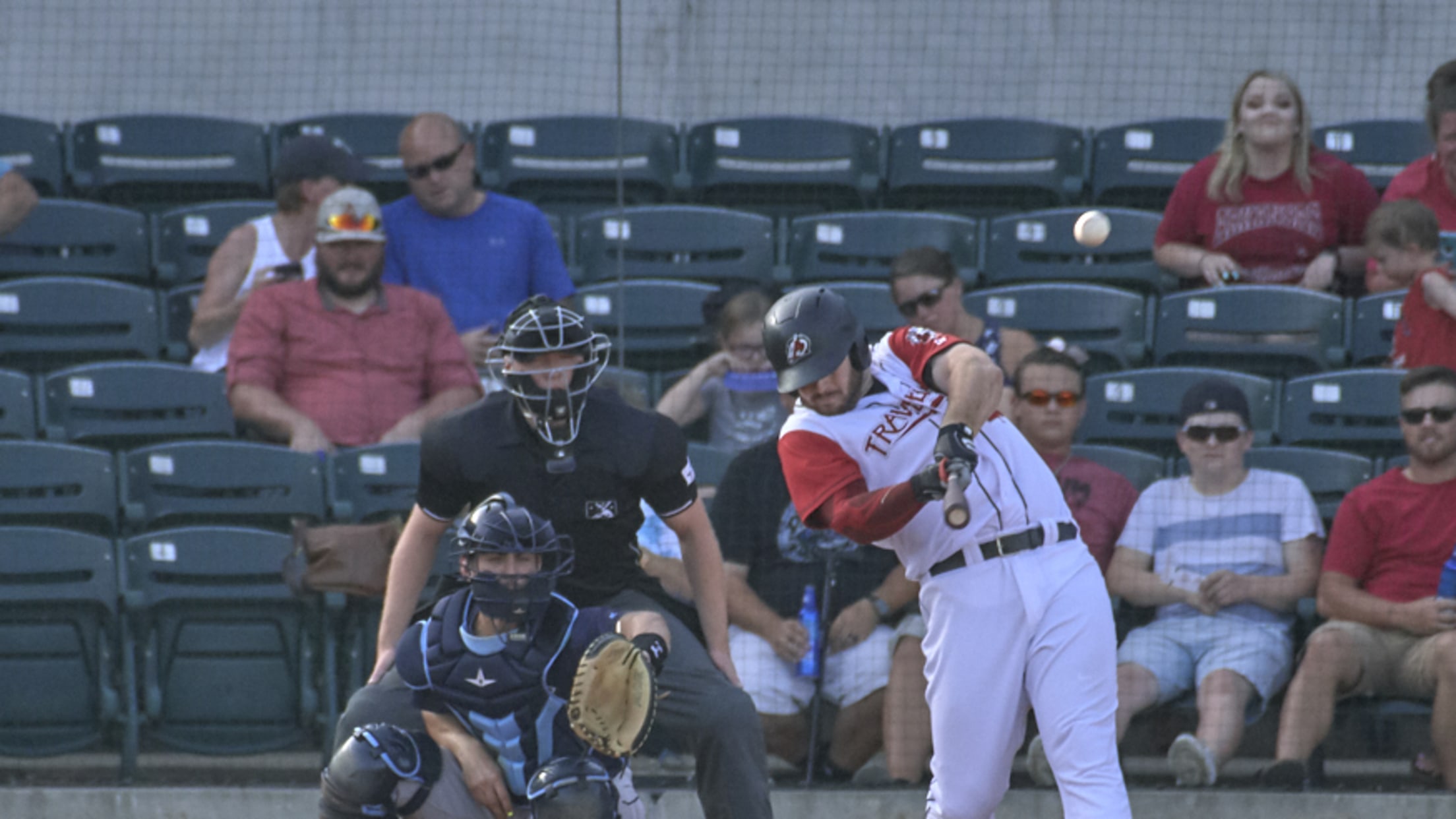 Tulsa, OK-Joey Curletta hit the go-ahead homerun in a ninth inning rally leading the Arkansas Travelers to a 10-6 win over the Tulsa Drillers on Tuesday night. The Travs blasted a season-high four homers paced by a pair from Curletta. Logan Taylor connected for a solo shot early in the