Toolshed: Meet the 2019 All-MiLB team
Robert, Lux, Cron, Gore headline Minors' best performers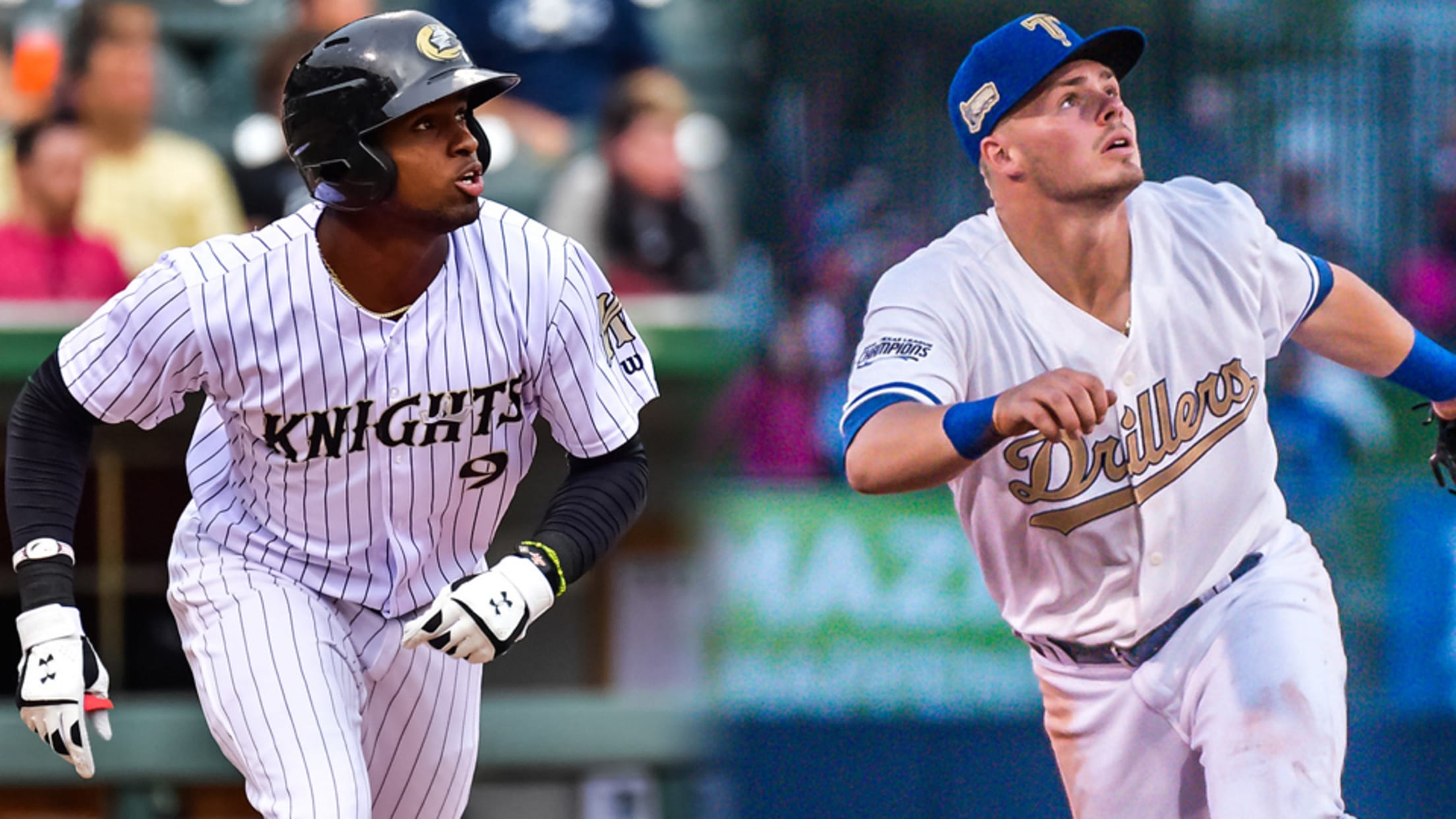 Each offseason, MiLB.com goes position by position across each system and honors the players -- regardless of age or prospect status -- who had the best seasons in their organization. Click here to locate your favorite club. This edition of Toolshed covers the entire Minor Leagues, picking out the players who enjoyed
Josh Rojas - The Trade Deadline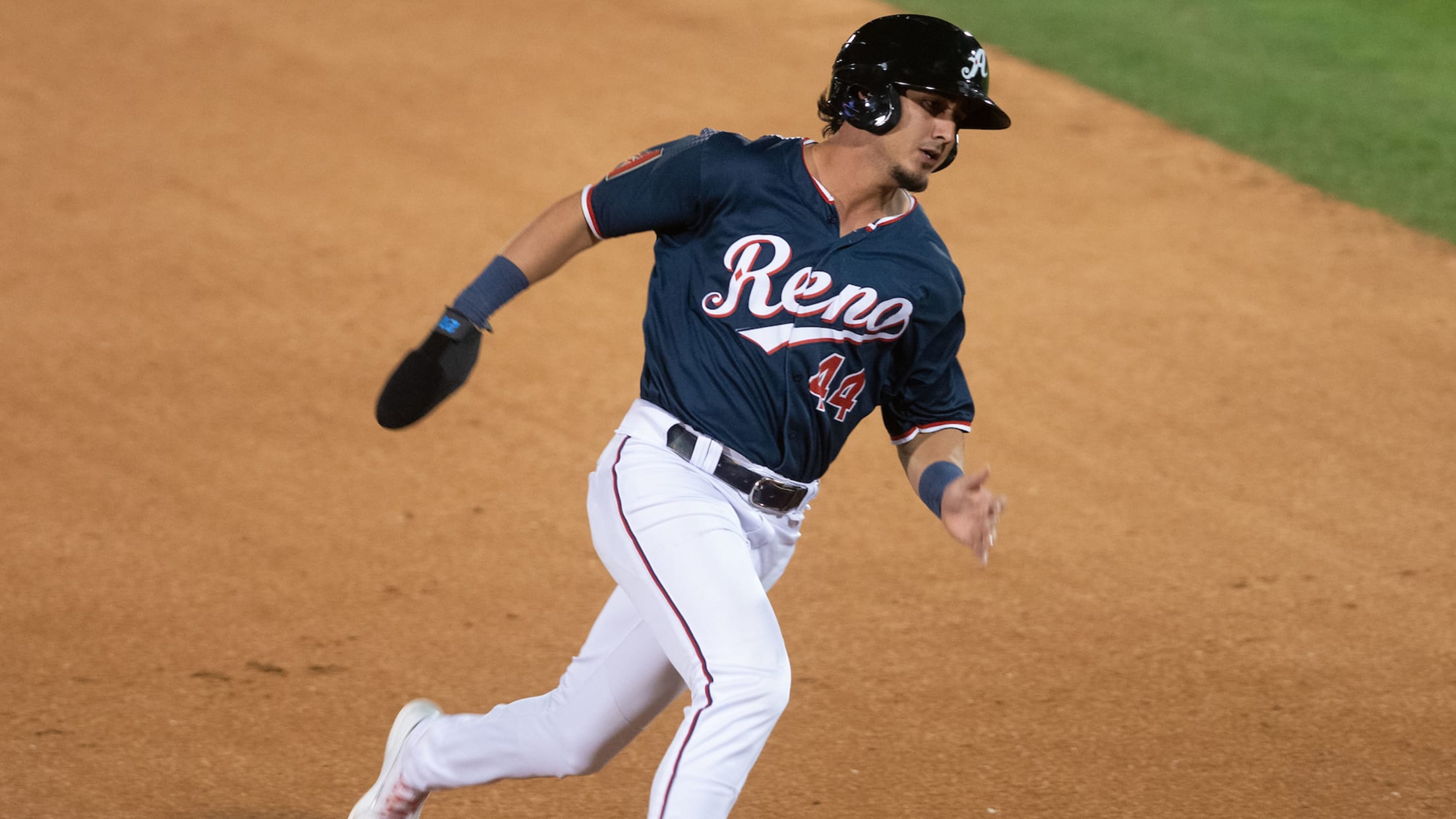 Late on July 31, the day of the Major League Baseball Trade Deadline, the Arizona Diamondbacks and Houston Astros struck a blockbuster deal. The Diamondbacks sent their ace and highest-paid player, Zack Greinke, to the Astros in exchange for four prospects. Seth Beer, Houston's number three prospect according to MLB
Rojas rides power binge to weekly award
Astros prospect belted six of his seven home runs in last week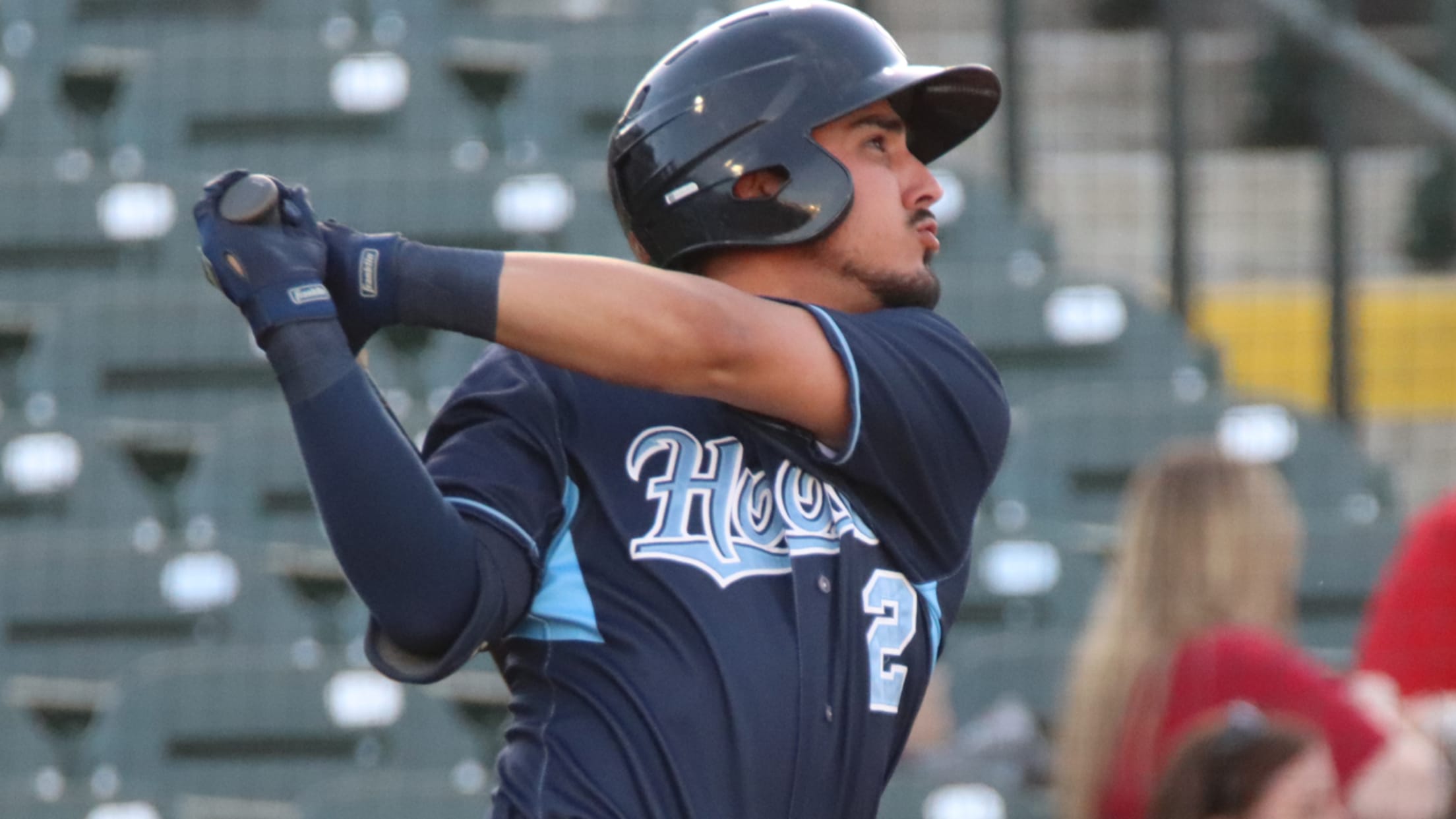 Joshua Rojas was in the middle of a fine season entering last week, but his last seven games have taken things to another level. The Houston prospect went off at the plate, going 16-for-31 with six homers to cruise to Texas League Player of the Week accolades for the period
Hartman Harnesses Missions in Game 1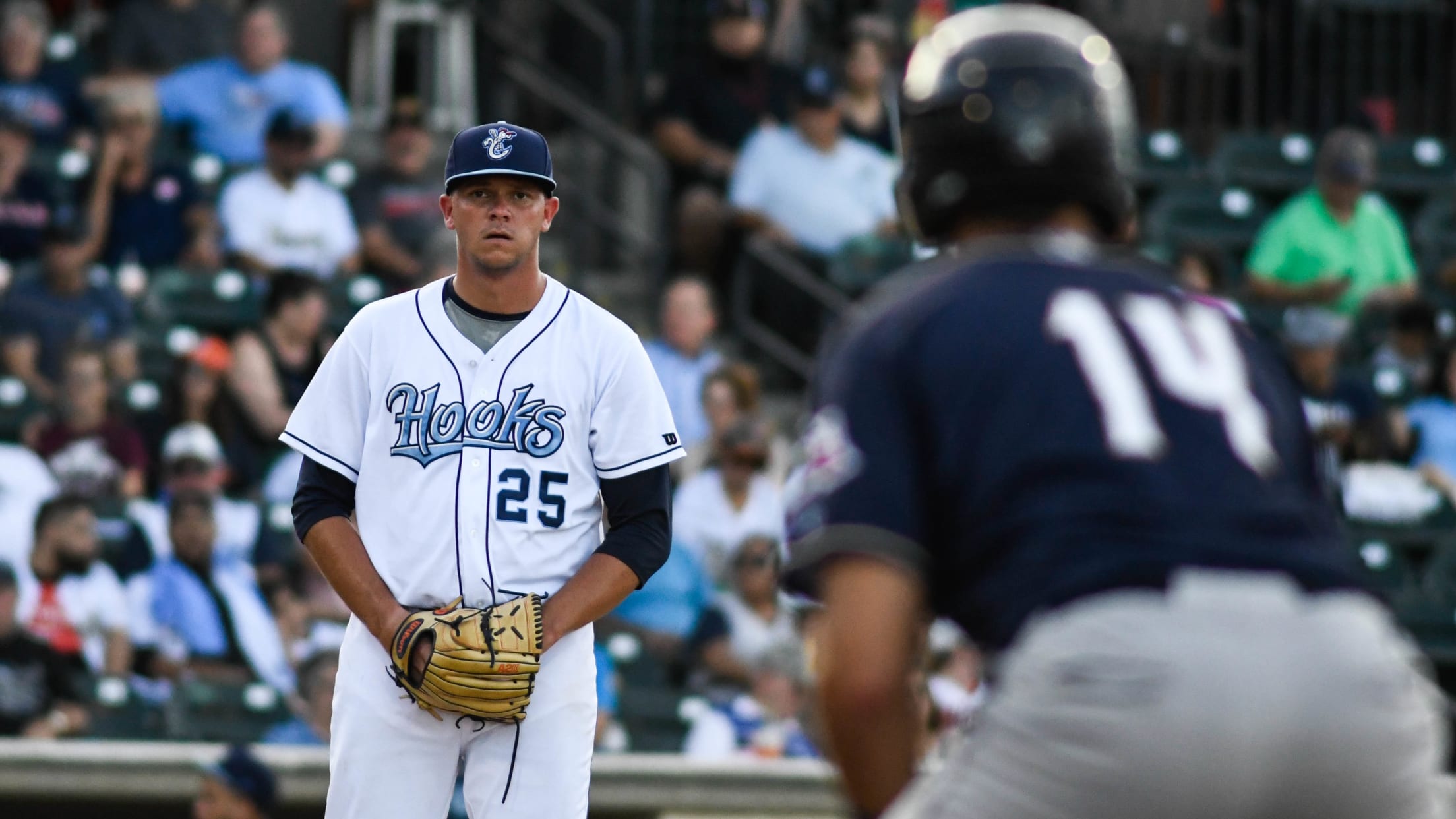 CORPUS CHRISTI - Ryan Hartman held the Missions to three hits over 7 2/3 innings Wednesday night as the Hooks pushed past San Antonio, 7-0, before 5,106 fans in Game 1 of the Texas League South Division Series at Whataburger Field.Missions right-hander Michel Baez struck out five of the first
Hooks Notch Win No. 80
Corpus Christi's magic number is down to 2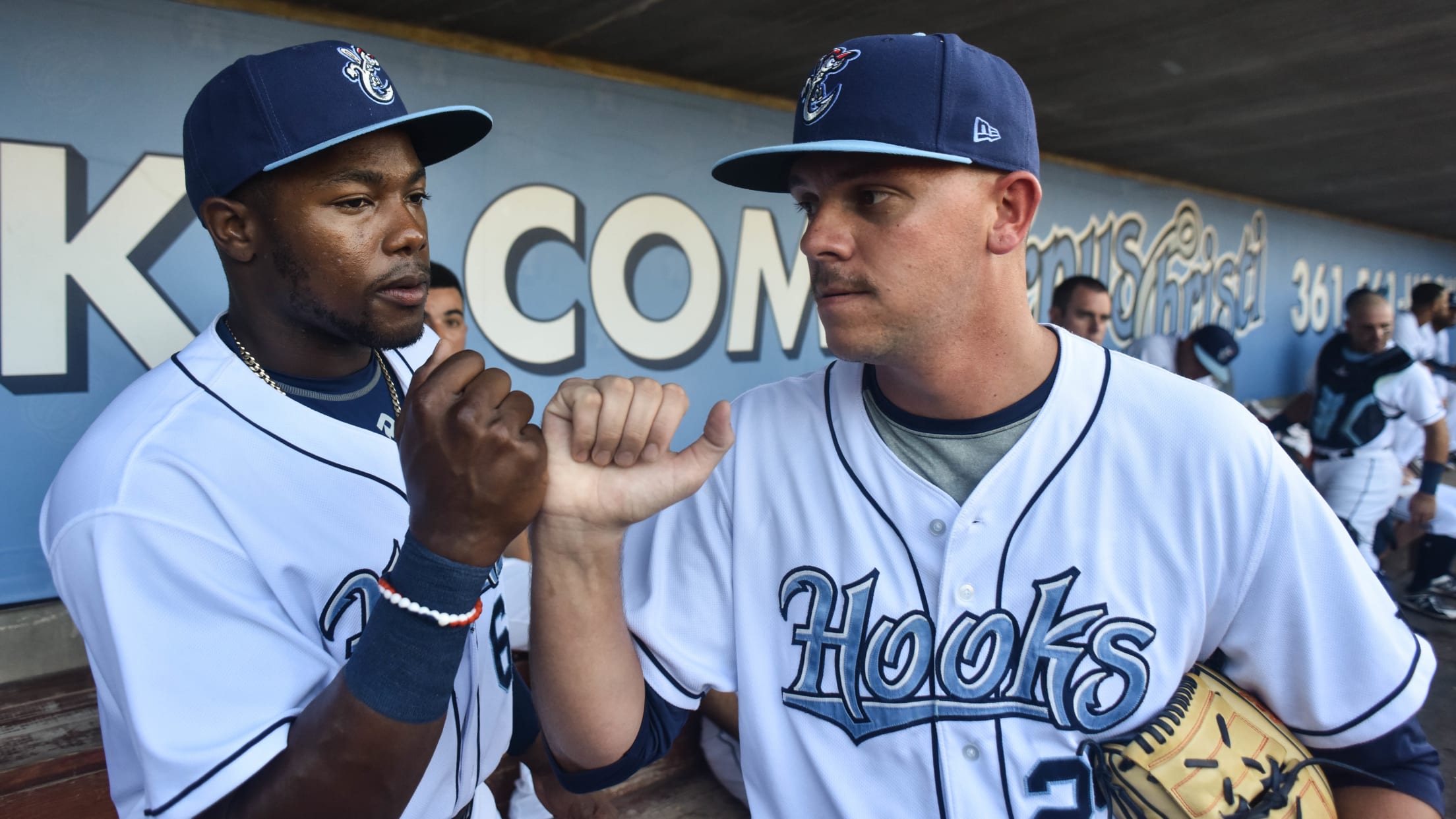 FRISCO - Texas League Postseason All-Star Ryan Hartman scattered three hits over six innings of work Thursday night, pushing the Hooks to a 3-1 victory over the RoughRiders before 7,427 fans at Dr Pepper Ballpark.Corpus Christi (37-28, 80-54) can clinch the Texas League South second-half title with a win over
Hooks Walk-Off with Win No. 70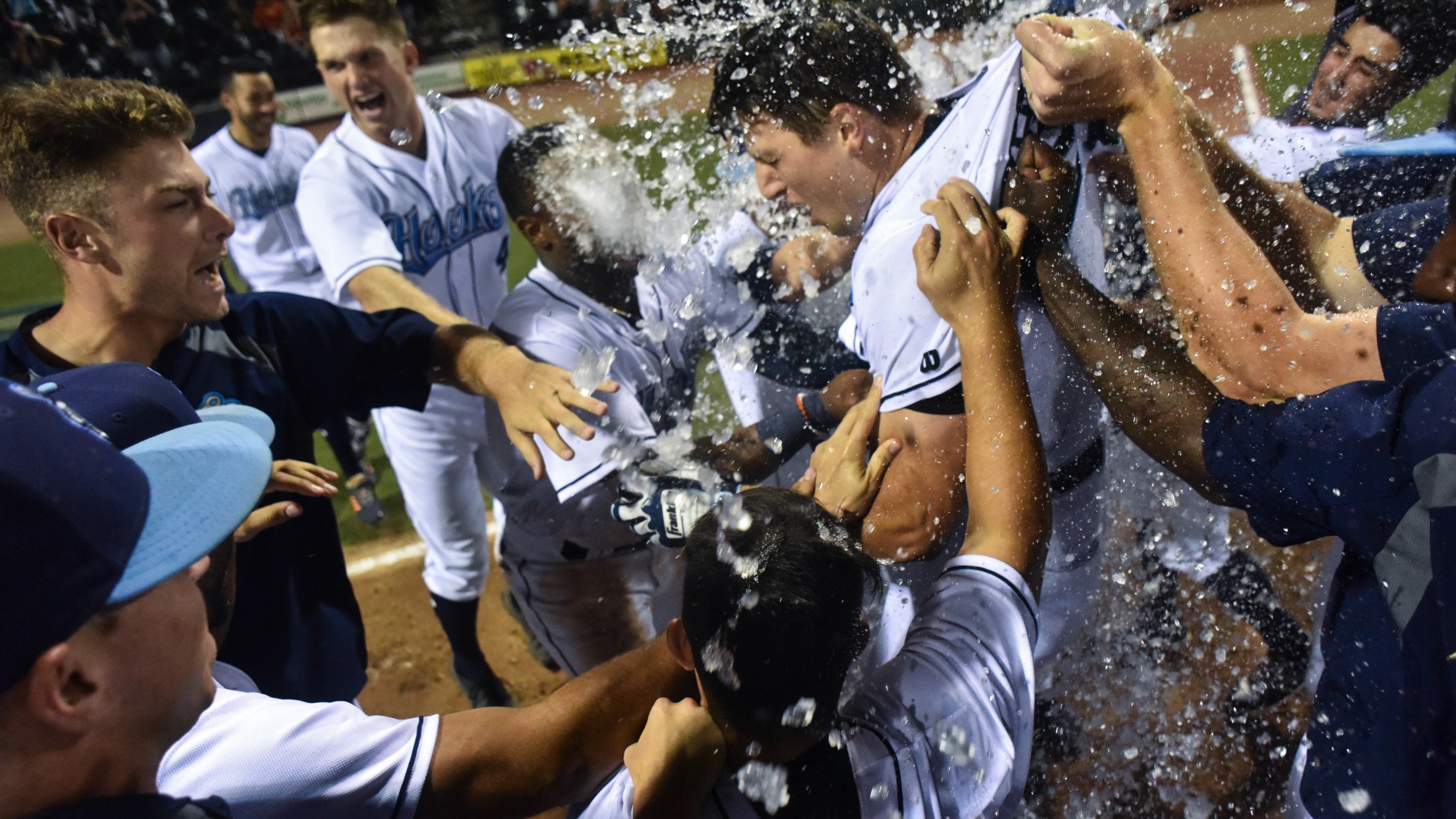 A lead-off home run by Carmen Benedetti in the ninth inning Wednesday night vaulted the Hooks to a 3-2 walk-off win over Tulsa in front of 4,359 fans at Whataburger Field.Corpus Christi's seventh last-at bat victory of the year secured the series win.The Hooks (27-19, 70-45) were held to three
Valdez Dominates Missions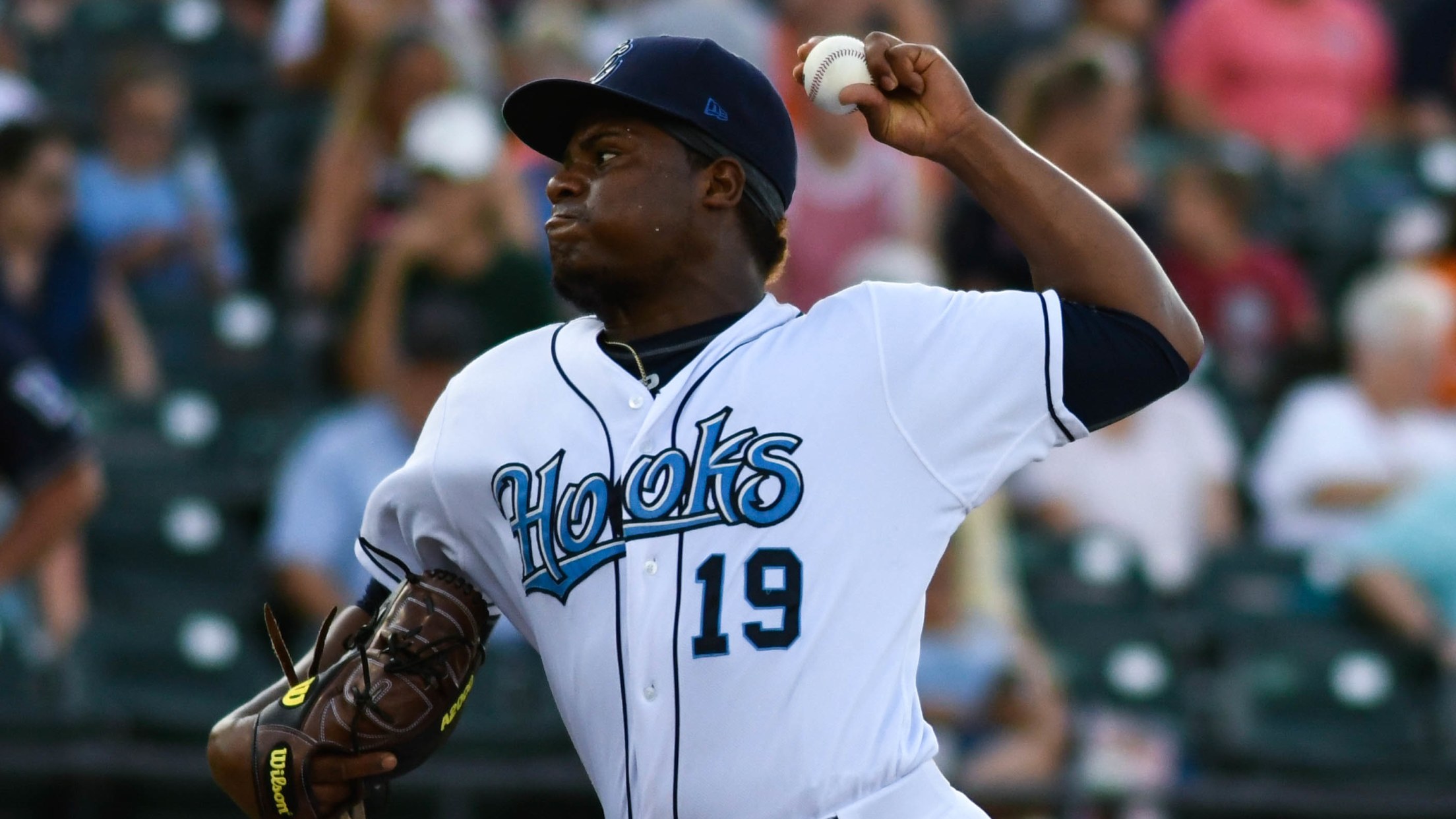 CORPUS CHRISTI - Framber Valdez struck out a career-best 12 batters Monday night, leading the Hooks to a 3-0 victory over the Missions in the series opener at Whataburger Field.Corpus Christi (23-15, 66-41) notched its eighth shutout victory of the season. The Hooks have now won three in a row.Valdez
Hooks Rally for Series Split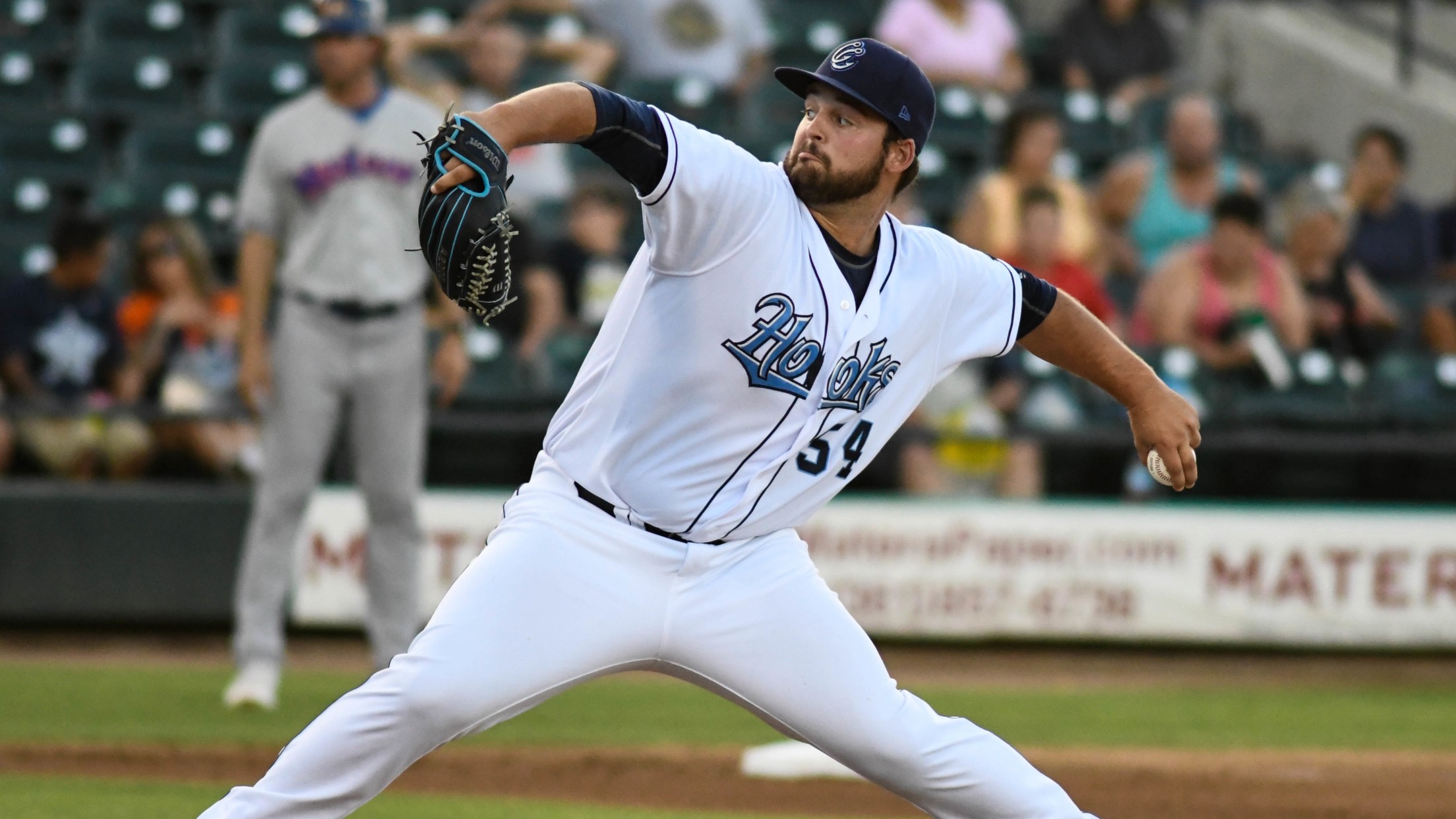 Carmen Benedetti's sixth-inning home run paved the way toward a four-run frame for the Hooks, who dispatched Midland, 4-2, in Sunday's series finale at Whataburger Field.After enduring a season-long six game losing streak, Corpus Christi has won two in a row.
Missions Nix Hooks in Opener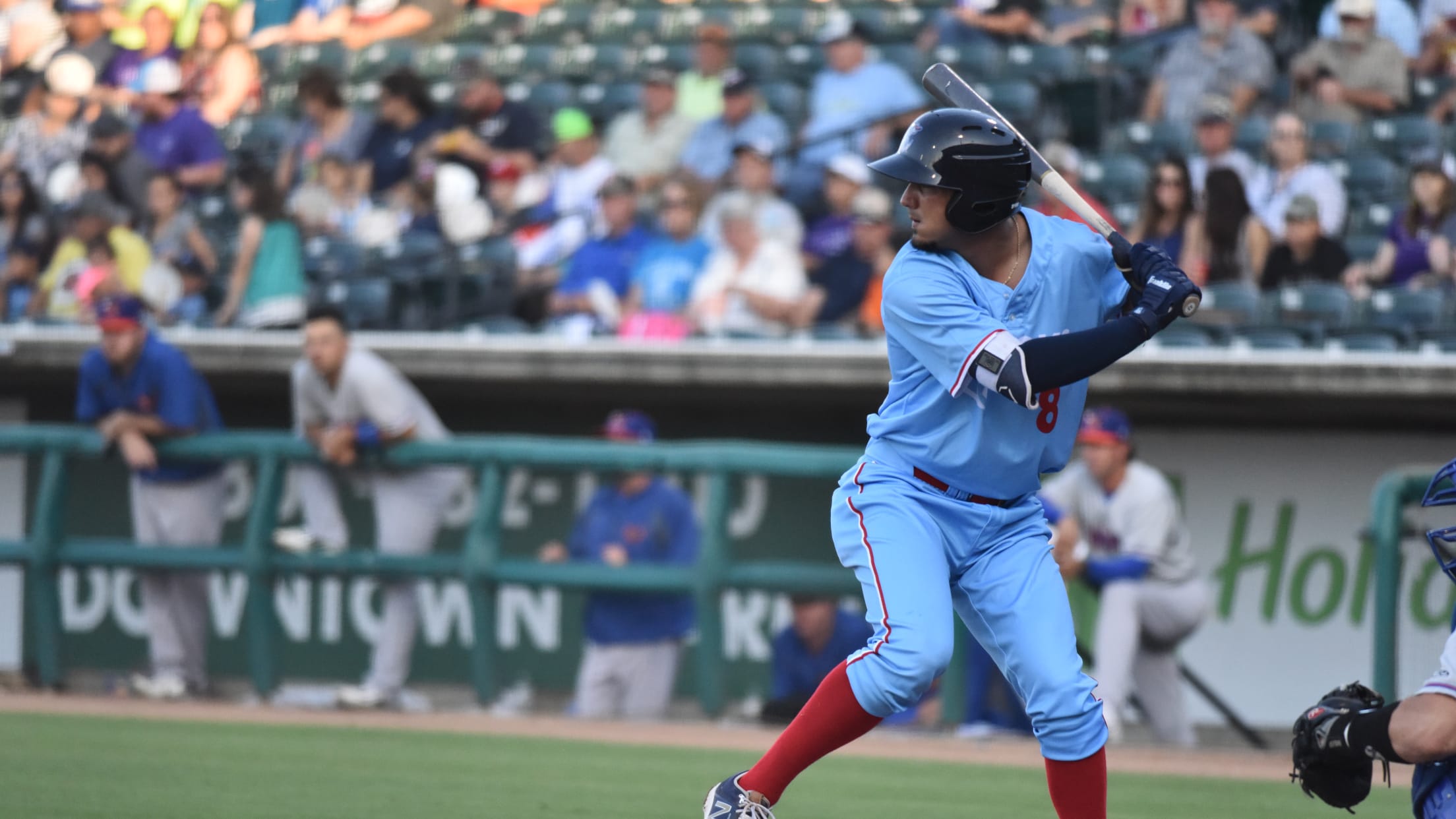 SAN ANTONIO - Jacob Nix fired seven frames of one-run ball Monday night as the Missions beat the Hooks, 2-1, before 3,353 fans at Wolff Stadium.The result snapped San Antonio's (17-13, 59-41) four-game losing streak against Corpus Christi (20-11, 63-37). The Hooks are now 10-7 against their I-37 rival.
Raspas Spin Another Shutout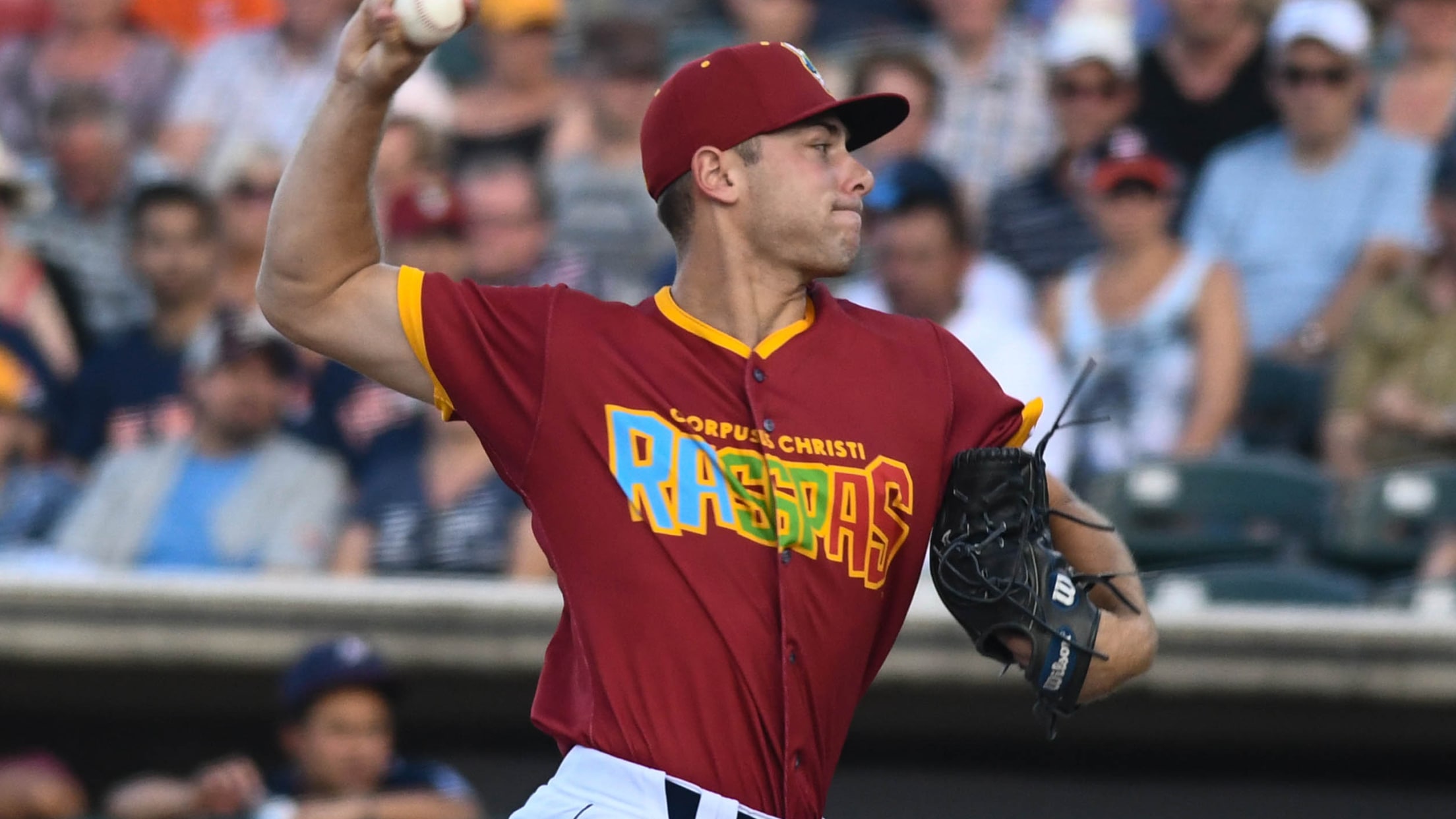 CORPUS CHRISTI - Corbin Martin and Framber Valdez teamed to blank Northwest Arkansas Saturday night, sending Corpus Christi to a 4-0 victory over Northwest Arkansas before 6,670 fans at Whataburger Field.The Hooks defended Whataburger Field as the Corpus Christi Raspas for the final time. The club has fashioned two shutouts
Blanco Leads CC to Sixth Shutout of 2018
Hooks hurl two-hitter to square series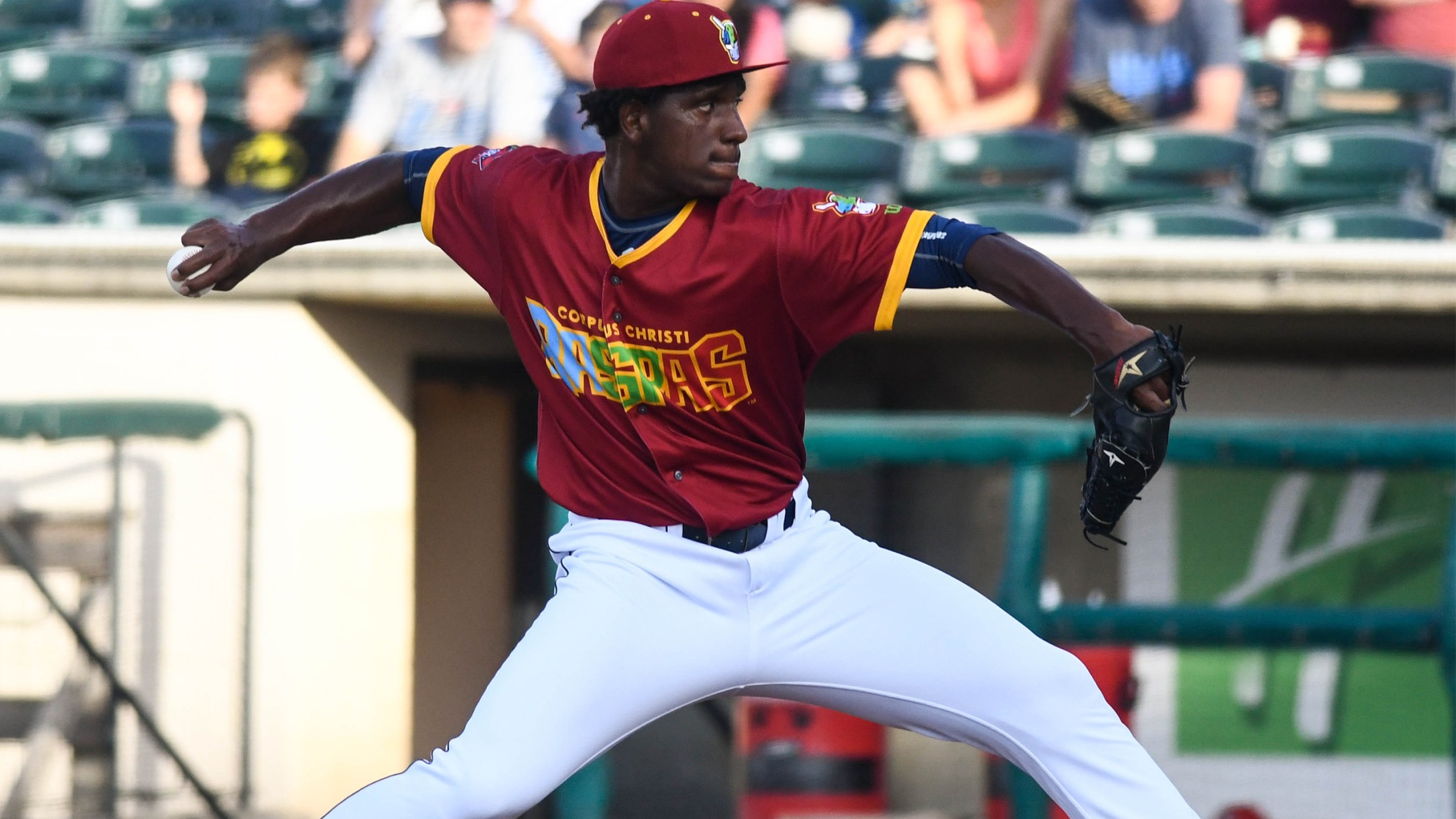 CORPUS CHRISTI - Ronel Blanco fired four hitless innings in his Double-A debut Thursday night as the Hooks blanked Arkansas, 3-0, before 4,637 fans at Whataburger Field.Forrest Whitley made the start for Corpus Christi (10-4, 53-30) but was forced to leave the game in the first inning due to injury.
Pineda & Martin Shine in Springdale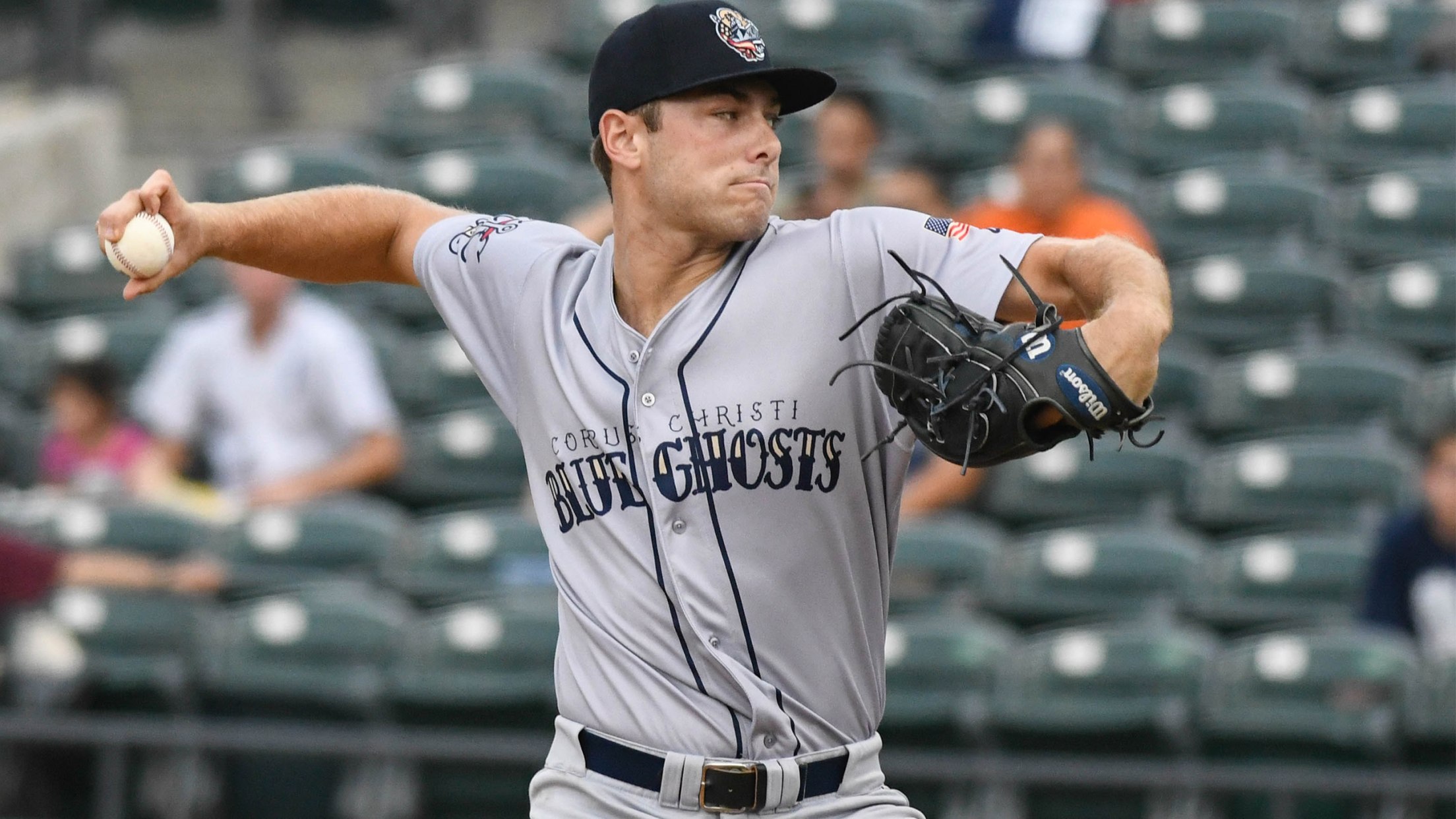 SPRINGDALE, AR - Andy Pineda belted two home runs and Corbin Martin fired six sterling innings as the Hooks rolled to a 5-2 victory over Northwest Arkansas in the series opener at Arvest Ballpark.Corpus Christi (7-3, 50-29) is the first Double-A club to reach the 50-win plateau.
Rojas to the Rescue, Hooks Rally for Win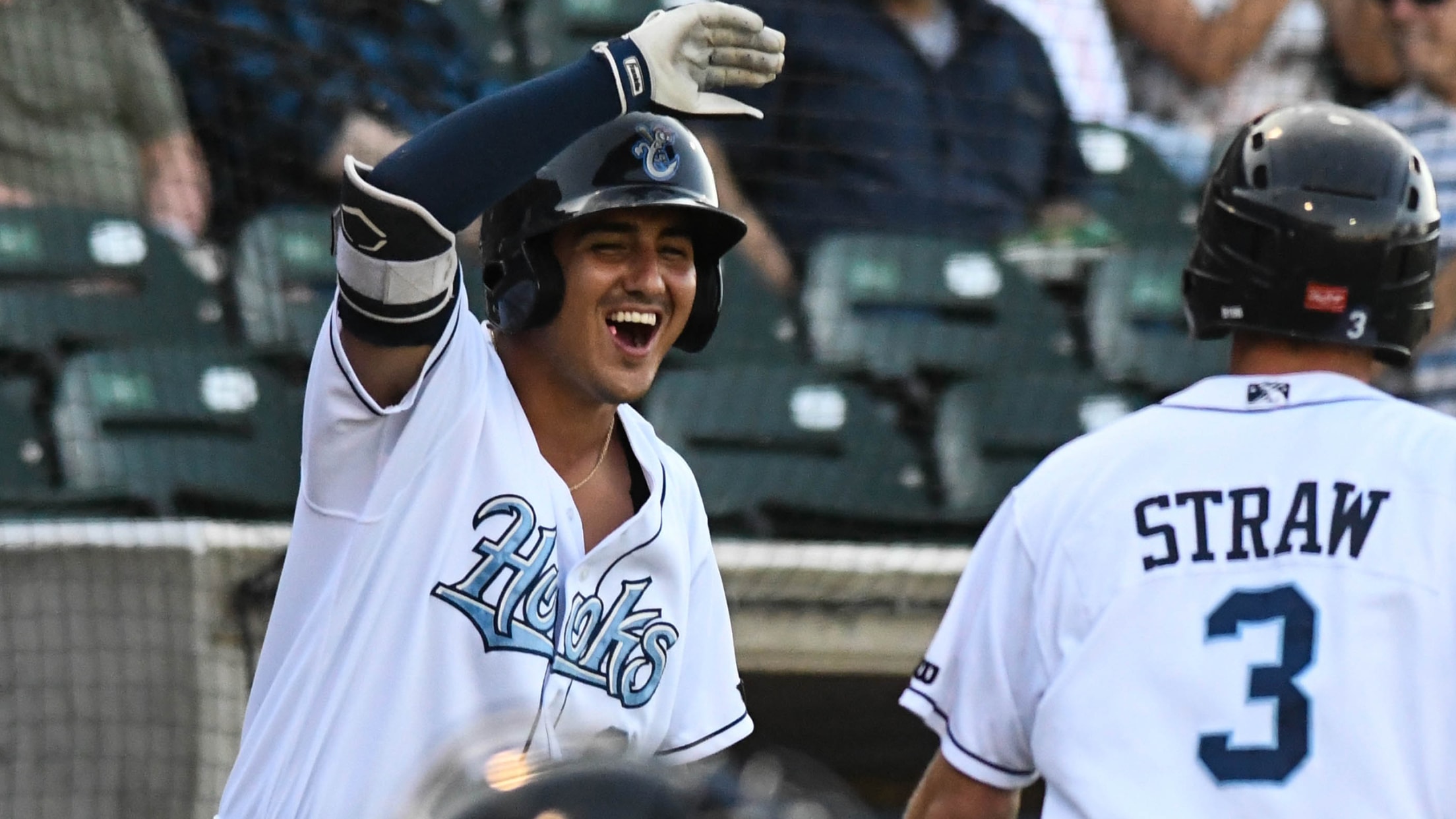 MIDLAND - With the Hooks down to their final four outs Thursday night, Josh Rojas belted an 0-2 pitch down the line and into the bullpen beyond the right-field fence for a two-run home run, lifting Corpus Christi to a thrilling 2-1 victory over Midland.Thanks to Rojas' heroics, the Hooks
Offense Ignites in the Ozarks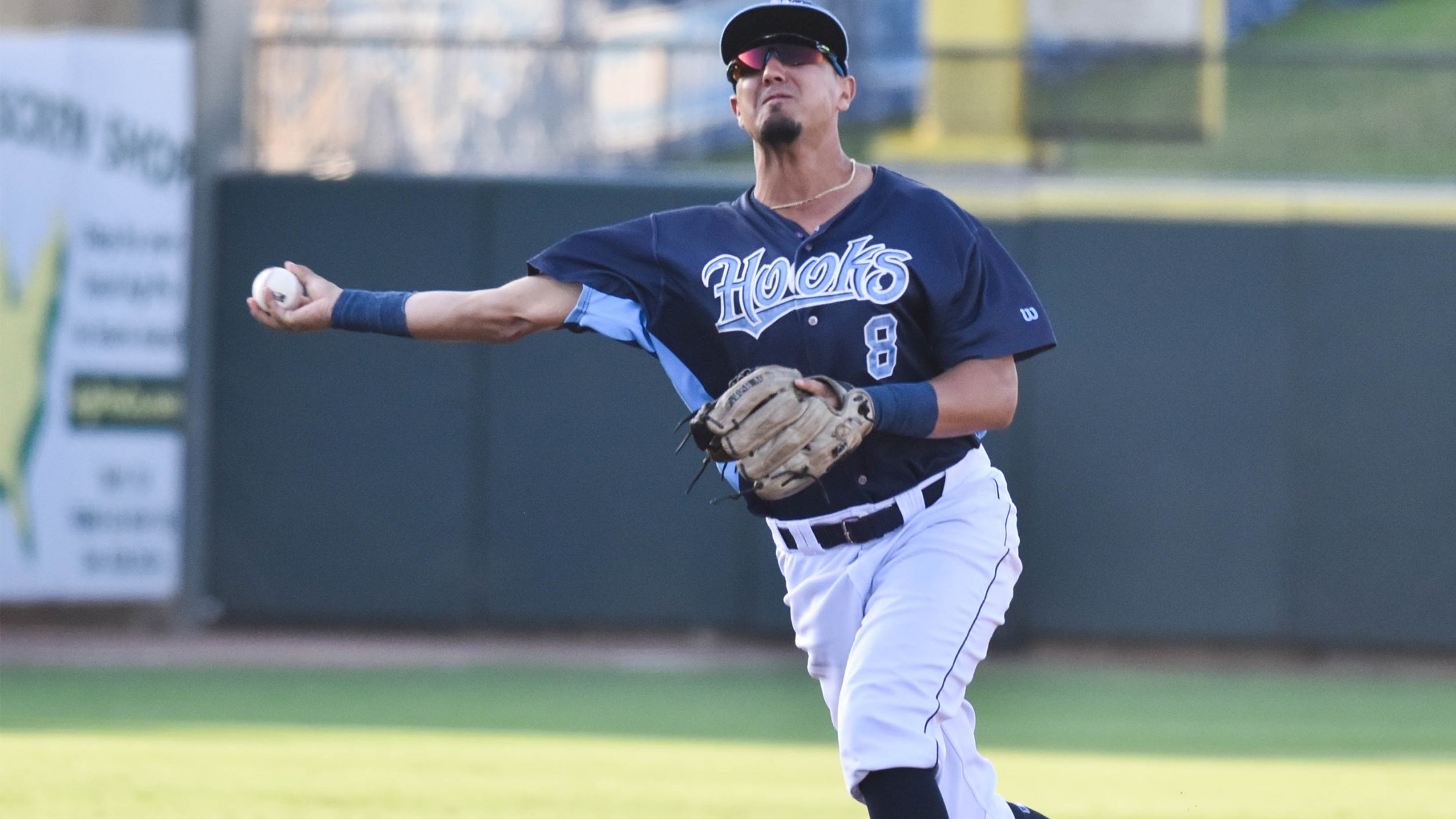 SPRINGFIELD, MO - Josh Rojas' bases-loaded triple spearheaded a six-run sixth inning Tuesday night, as the Hooks rolled to an 11-4 triumph over the Cardinals in the series opener at Hammons Field.Corpus Christi (30-21) has won five of its last seven games.
Hartman Heads Four-Hit Shutout
Hooks pick up sixth consecutive win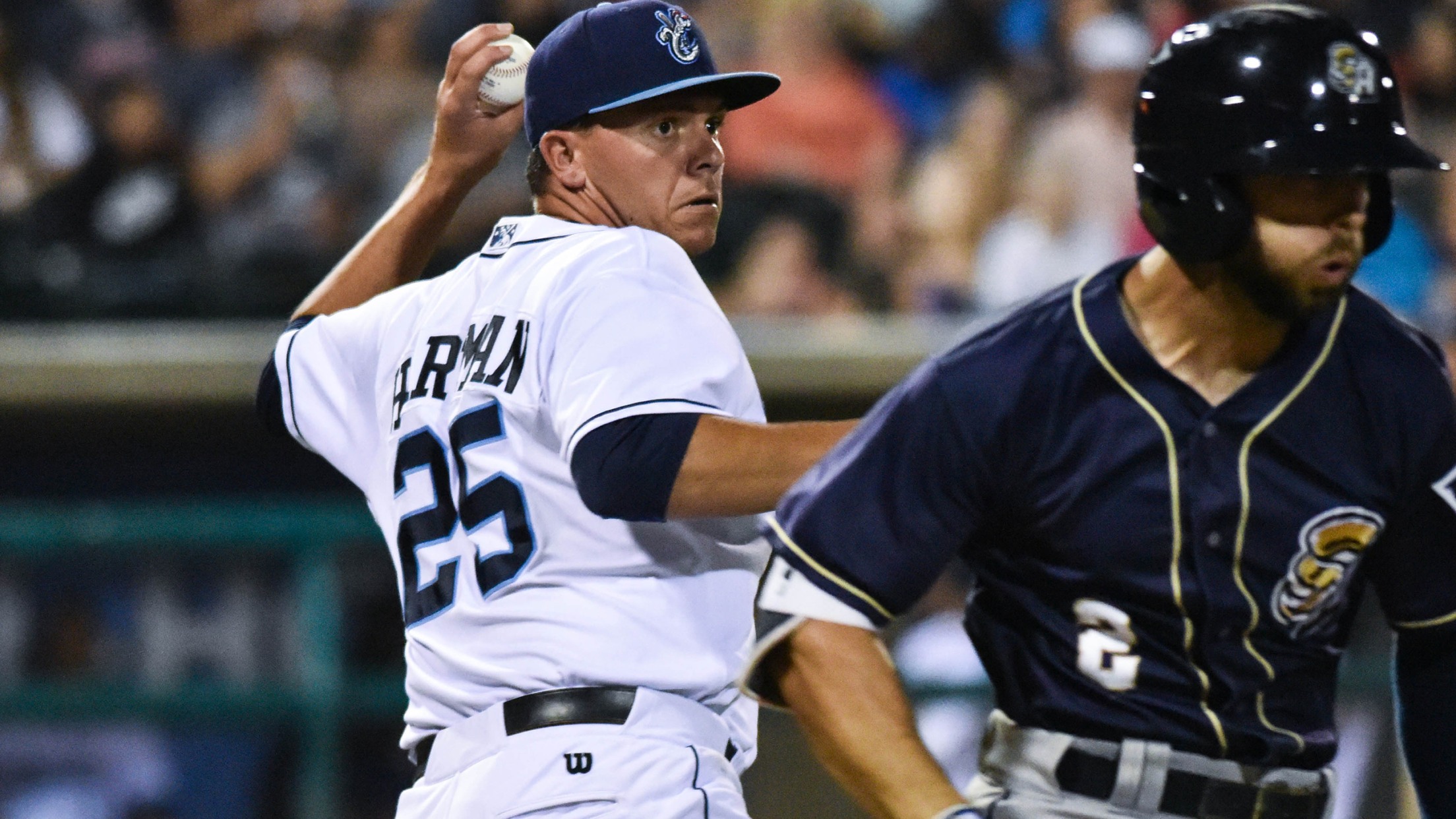 CORPUS CHRISTI - Ryan Hartman struck out a career-high 11 batters Thursday night, leading the charge in the Hooks' 4-0 victory over San Antonio at Whataburger Field.With its sixth consecutive win, Corpus Christi completed a 7-1 homestand and stands a season-best eight games over .500.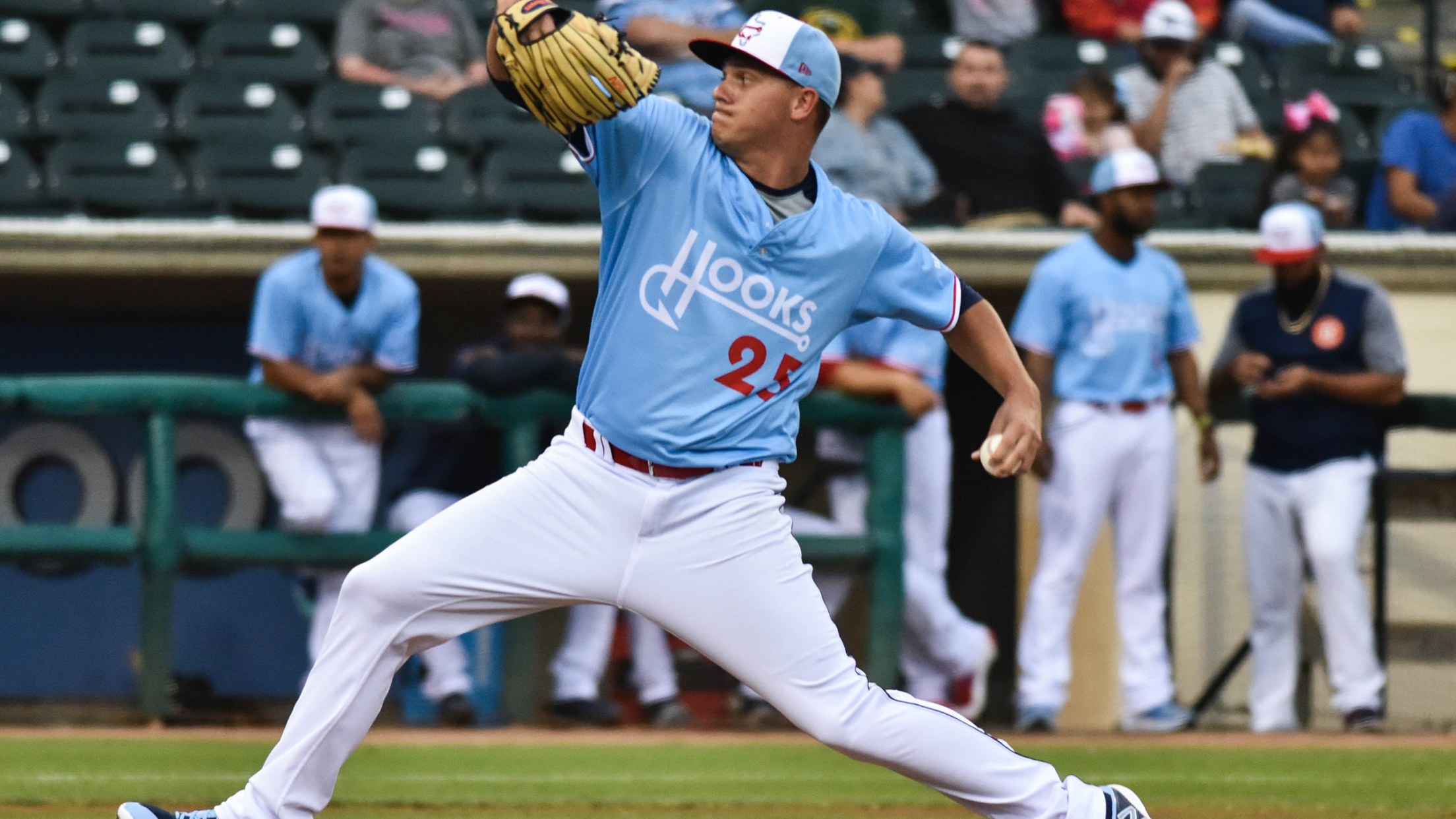 CORPUS CHRISTI - Carmen Benedetti went 2-for-3 with two doubles and three RBIs while Ryan Hartman blanked Midland over the final four frames Saturday night, as the Hooks rolled to a 9-3 triumph at Whataburger Field.The Hooks (19-16) did most of their damage in the first inning, sending 11 men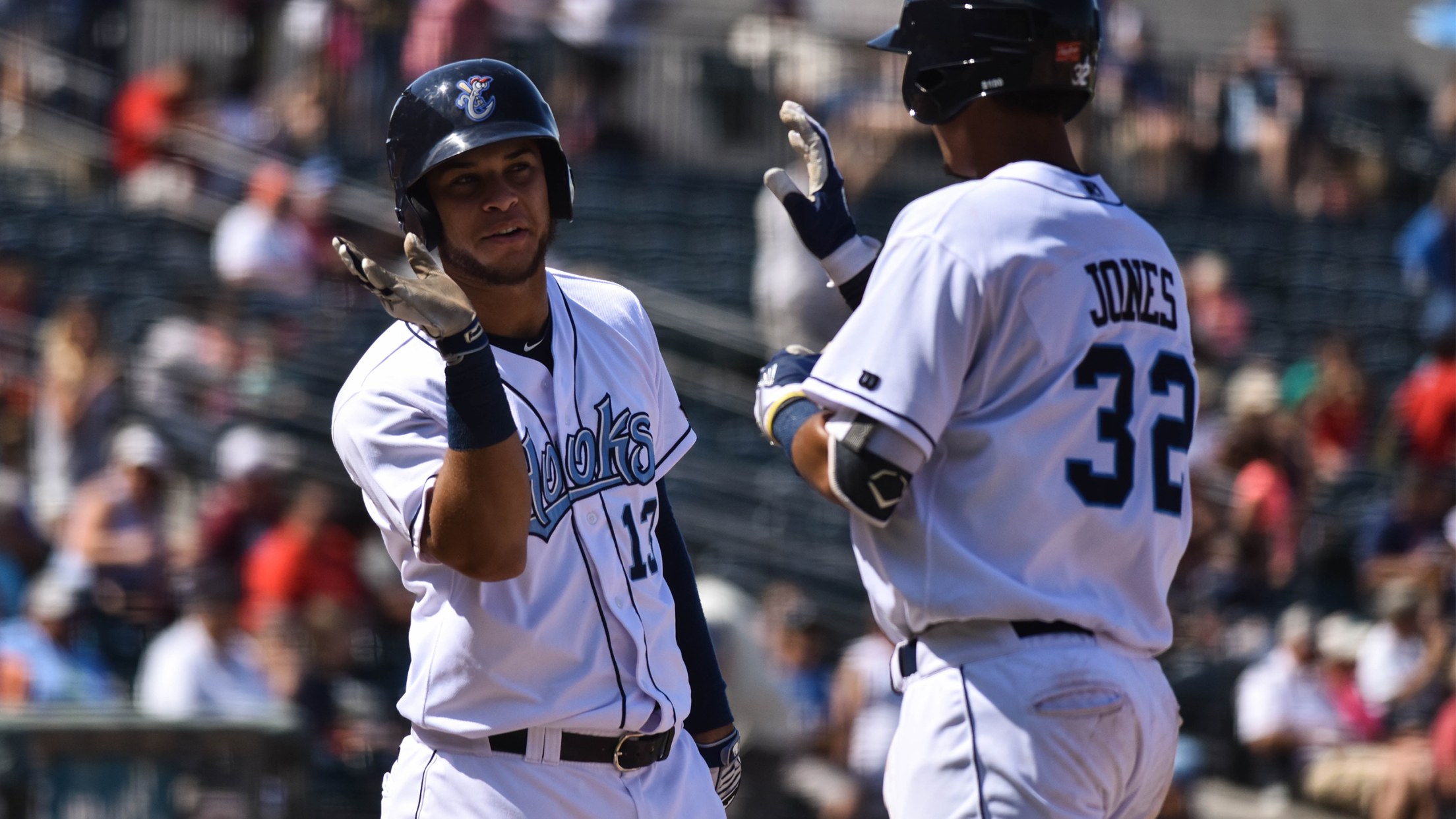 CORPUS CHRISTI - The Hooks used a six-run third and seven-strikeout performances by Cionel Pérez and Alex Winkelman to best Midland, 9-2, in the series opener at Whataburger Field.Corpus Christi, now 10-5 at home, snapped its losing streak at four games.
Quad Cities rallies in MWL semifinals opener
Astros prospect Rojas delivers walk-off single in 10th inning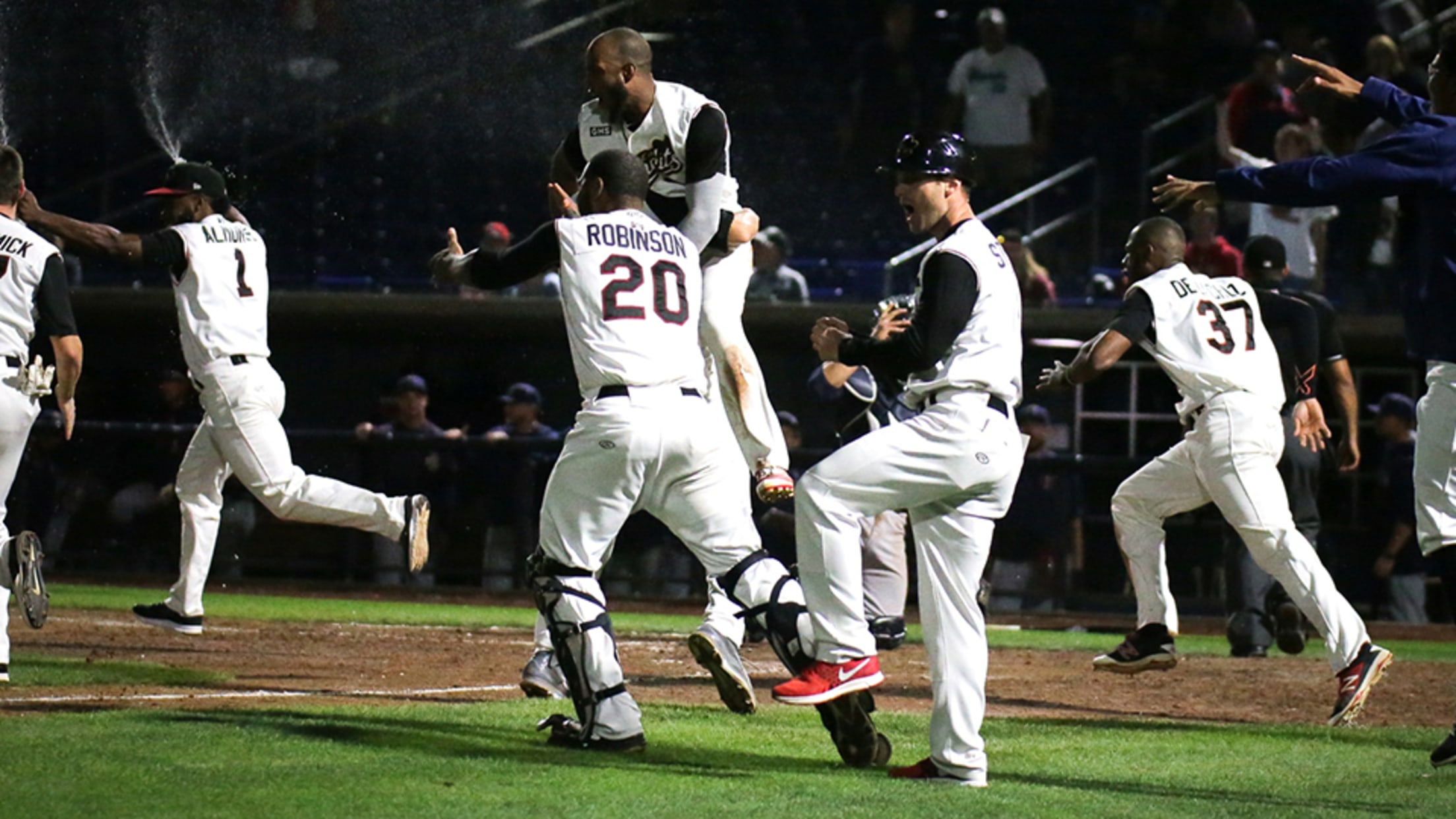 Though Class A Quad Cities scuffled early in its playoff game on Saturday night, the bats came through at the right time.Josh Rojas delivered a walk-off single in the 10th inning to lift the River Bandits to a 5-4 win over Cedar Rapids in Game 1 of the best-of-3 Midwest
Rojas shows he belongs in River Bandits' rout
Astros infield prospect notches first multi-homer game, plates six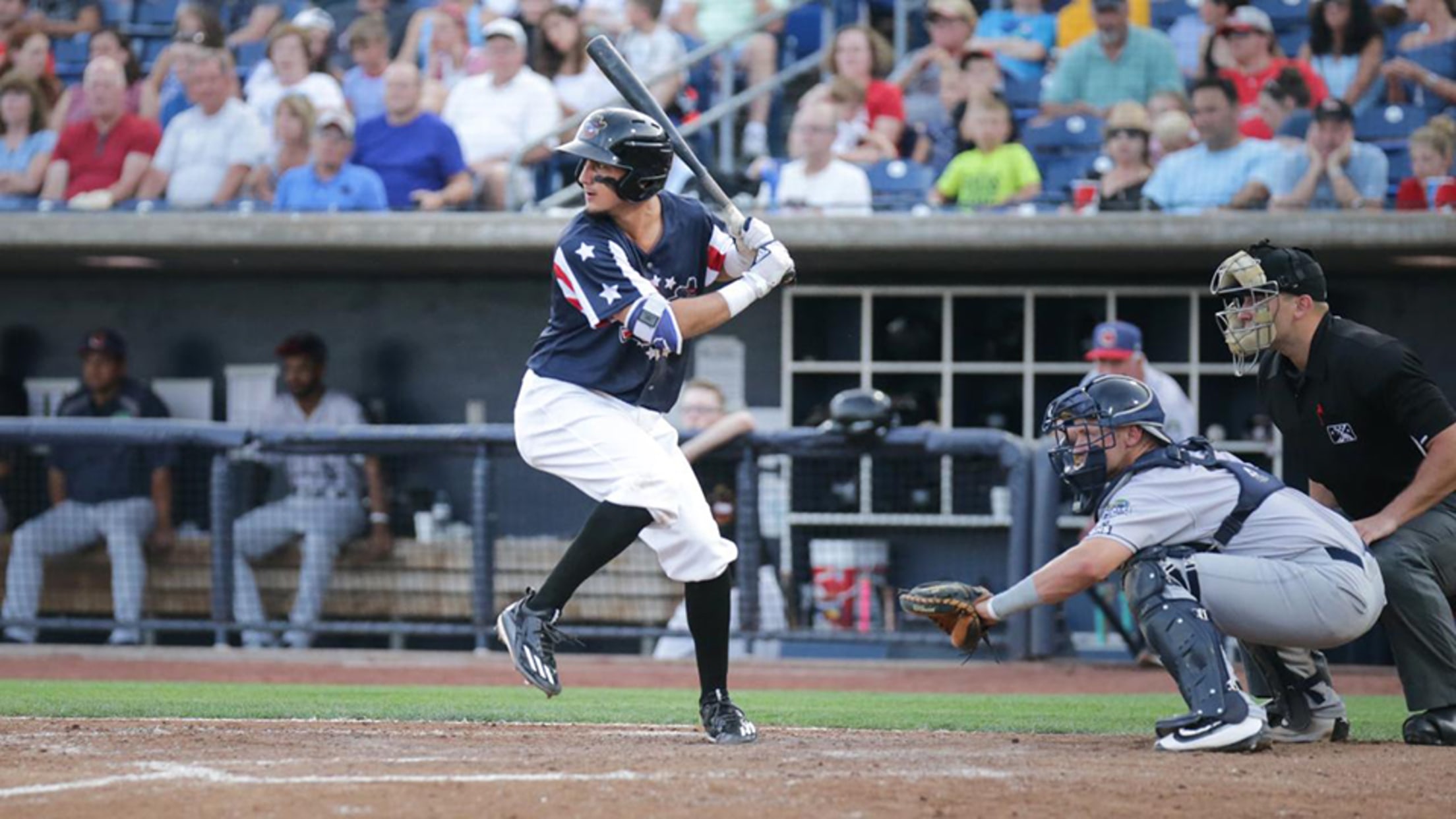 Josh Rojas was set on proving that he belongs in Class A during his first professional season. Three weeks in, he's doing just that.The 2017 26th-round Houston pick belted two home runs and went 4-for-6 with six RBIs as Class A Quad Cities pummeled Lansing, 20-3, on Wednesday night at