Is that an alligator in the dugout?
Animals on the field just part of Minor League landscape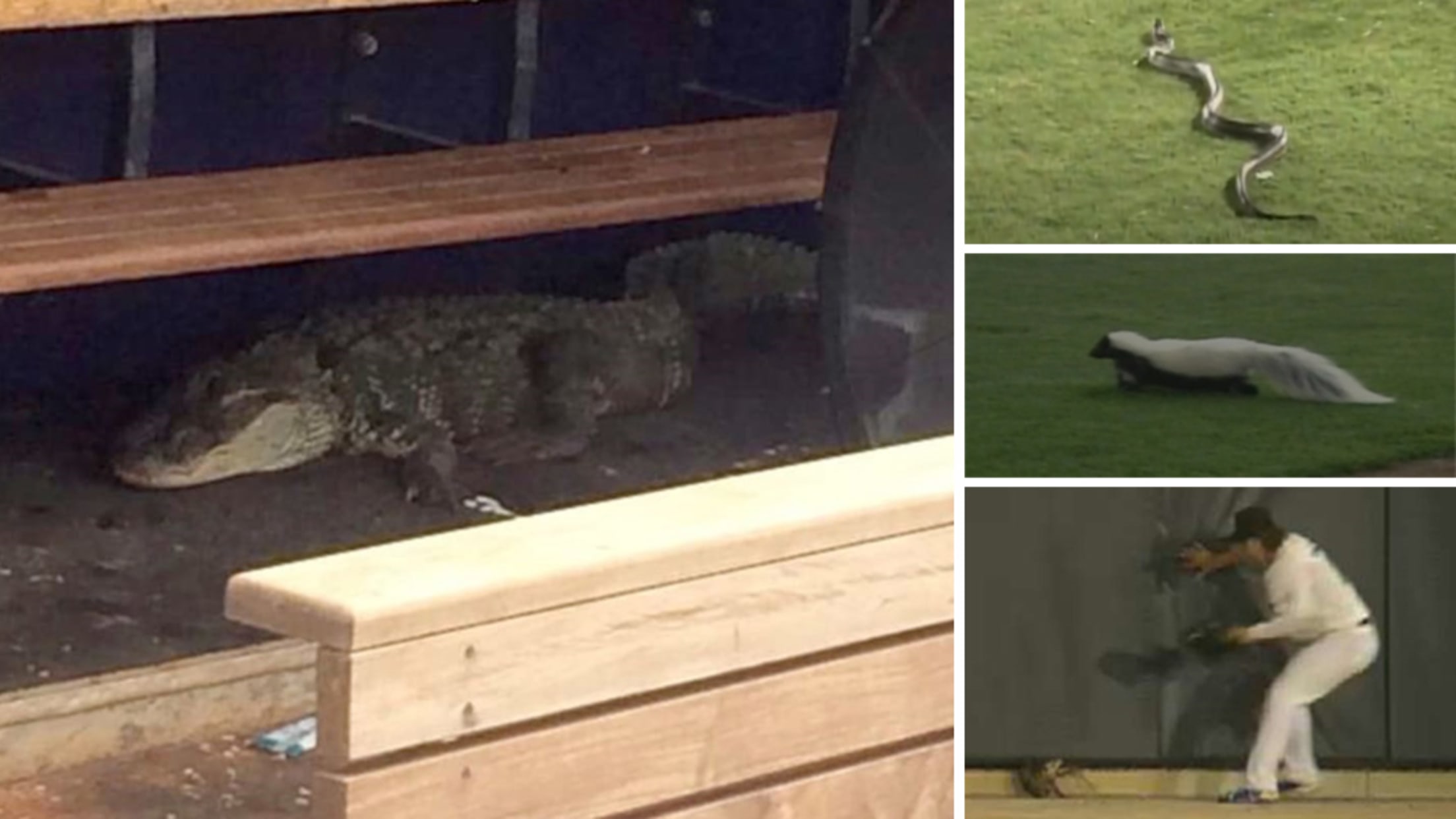 With four teams -- Double-A Tennessee and Class A Bowling Green, Burlington and Columbia -- set to introduce bat dogs to an already impressive roster when the 2020 season begins, it's not unusual to encounter a good boy or girl when you visit a Minor League ballpark.Other species are a different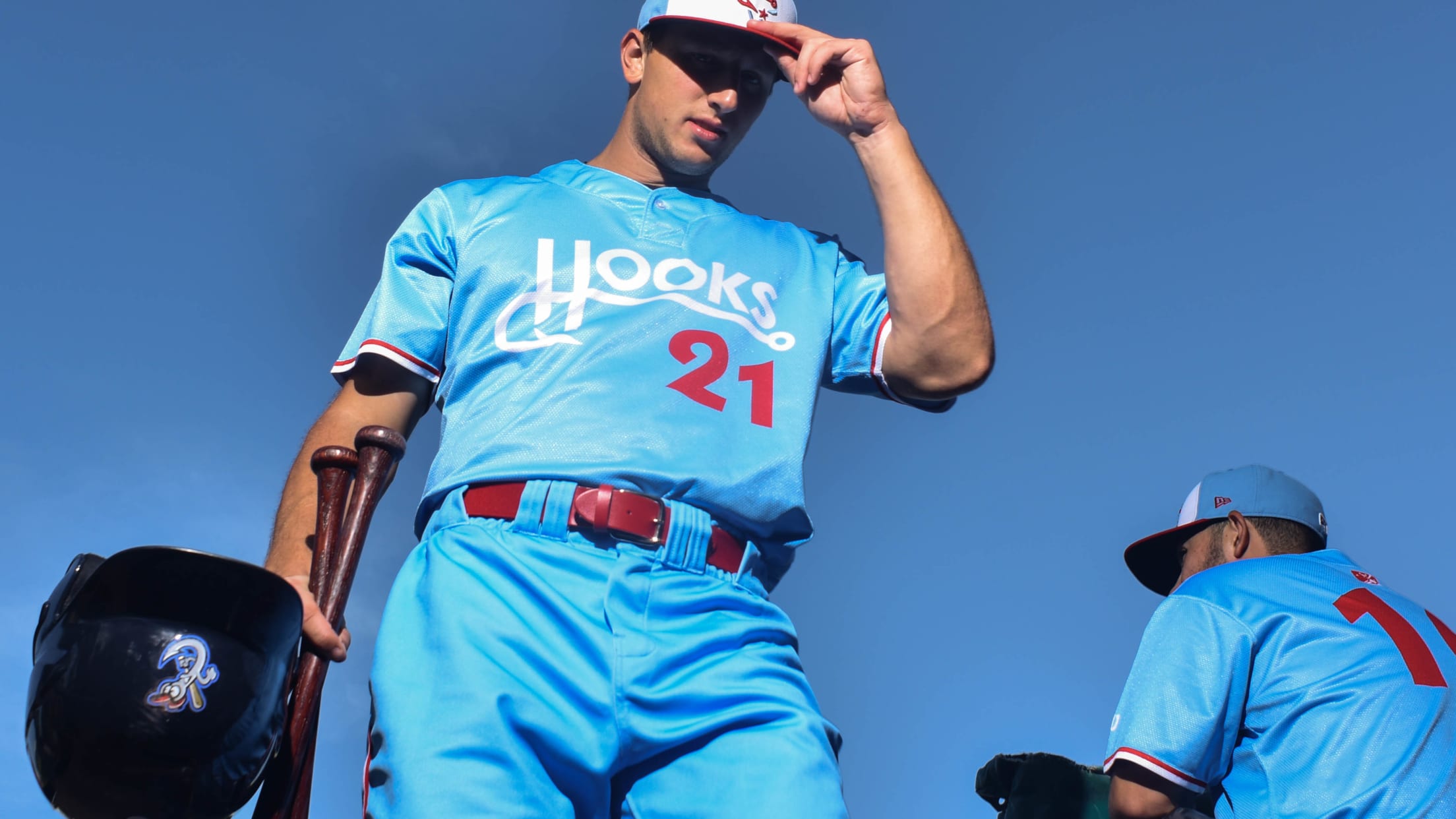 FRISCO - The RoughRiders plated seven unanswered runs Tuesday night, rolling to a 7-1 victory over the Hooks before an announced crowd of 5,328 at Dr Pepper Ballpark.With the loss, Corpus Christi (36-27, 79-53) leads Frisco (34-30, 58-76) by 2.5 games with six to play in the Texas League South
Bats Break Out in T-Town
CC has won 6 of its last 7 games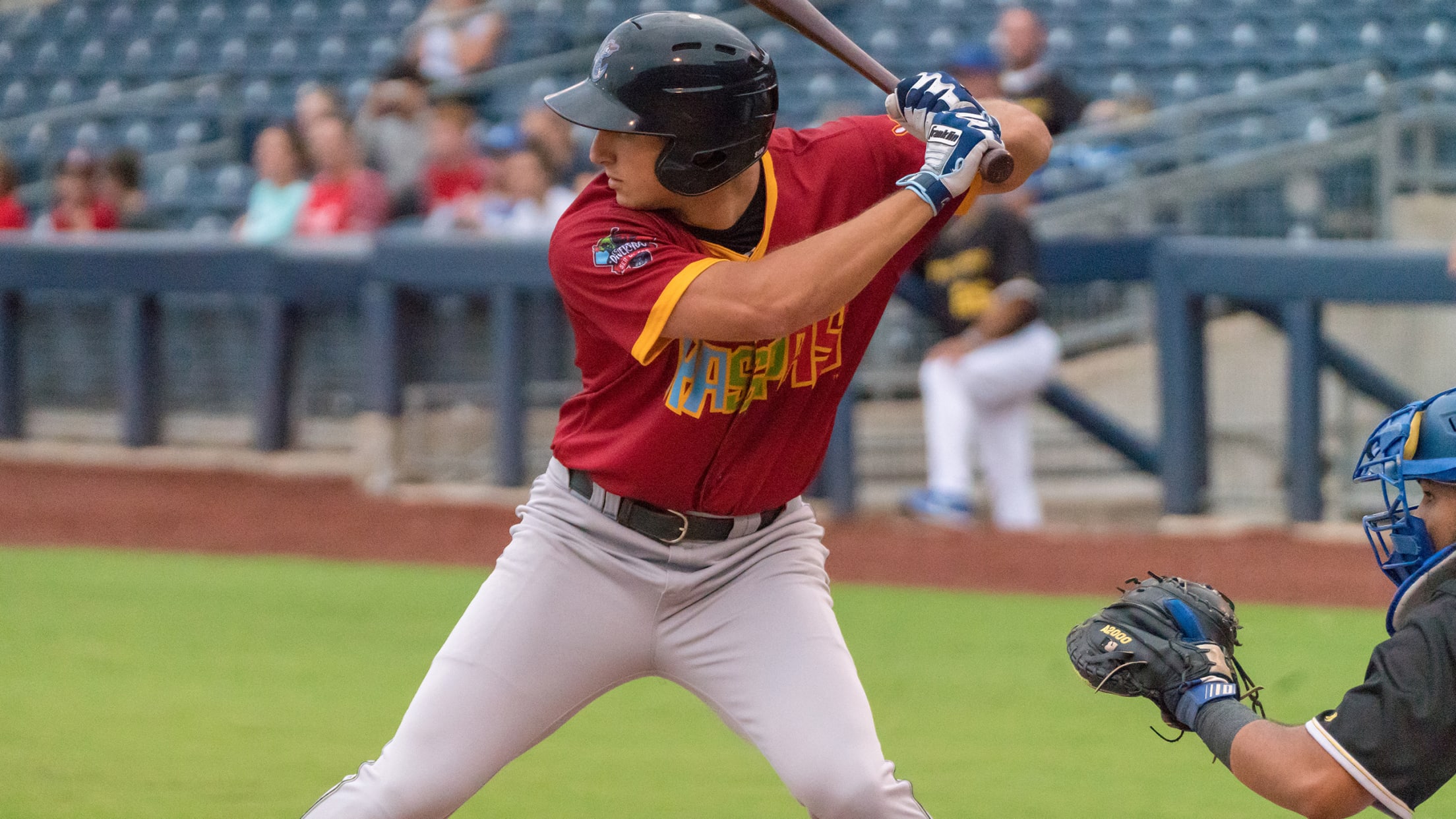 TULSA - The Raspas scored the first eight runs Tuesday night, and withstood a late Petroleros surge to win the series opener, 10-6, at ONEOK Field.The 10 runs were the most scored by Corpus Christi (31-20, 74-46) since an 11-6 triumph over Midland July 11.
Martin & Dawson Do Damage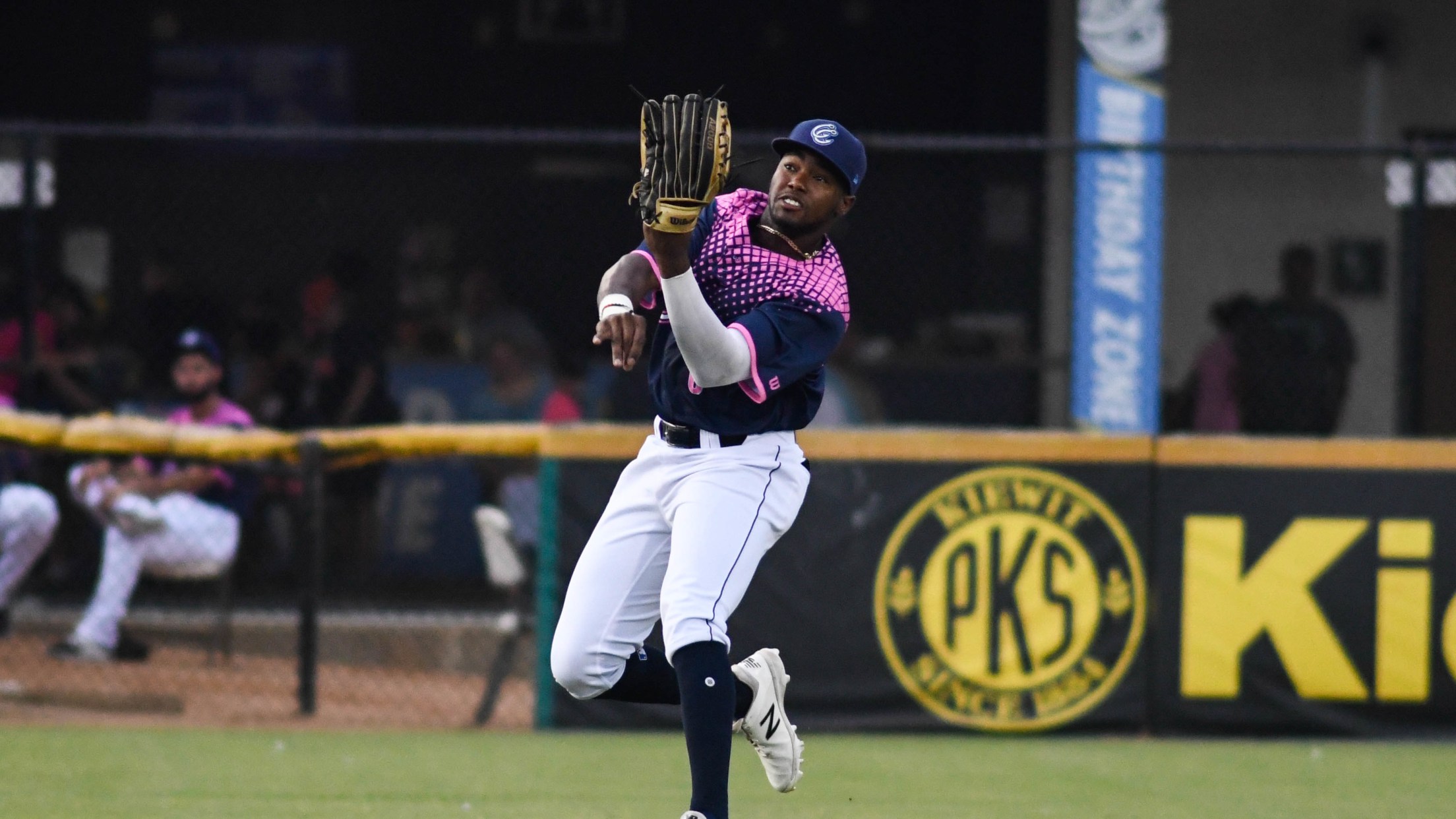 CORPUS CHRISTI - Ronnie Dawson was a triple shy of the cycle and Corbin Martin fired six innings of two-run ball Saturday night as the Hooks beat the Cardinals, 5-2, before 5,459 fans at Whataburger Field.Corpus Christi's (29-20, 72-46) victory set the stage for a rubber match Sunday afternoon.
Benedetti Sends Faithful Home Happy…Again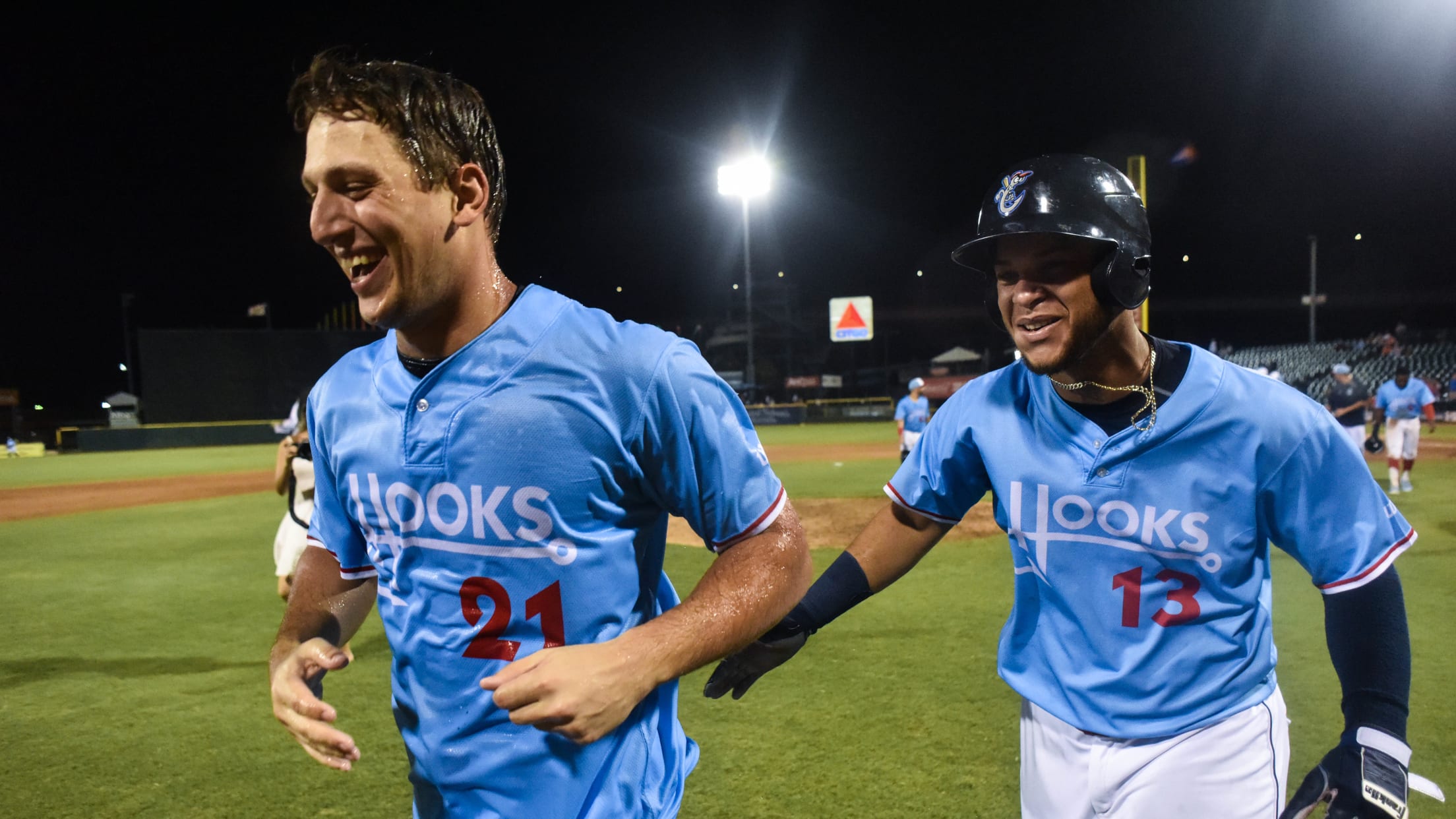 CORPUS CHRISTI - For the second time in as many nights, Carmen Benedetti provided the game-winning, walk-off swing. Benedetti's sac fly to center field in the ninth inning Thursday night clinched a 2-1 Hooks win and a series sweep of the Tulsa Drillers before 4,651 fans at Whataburger Field.Benedetti was
Hooks Walk-Off with Win No. 70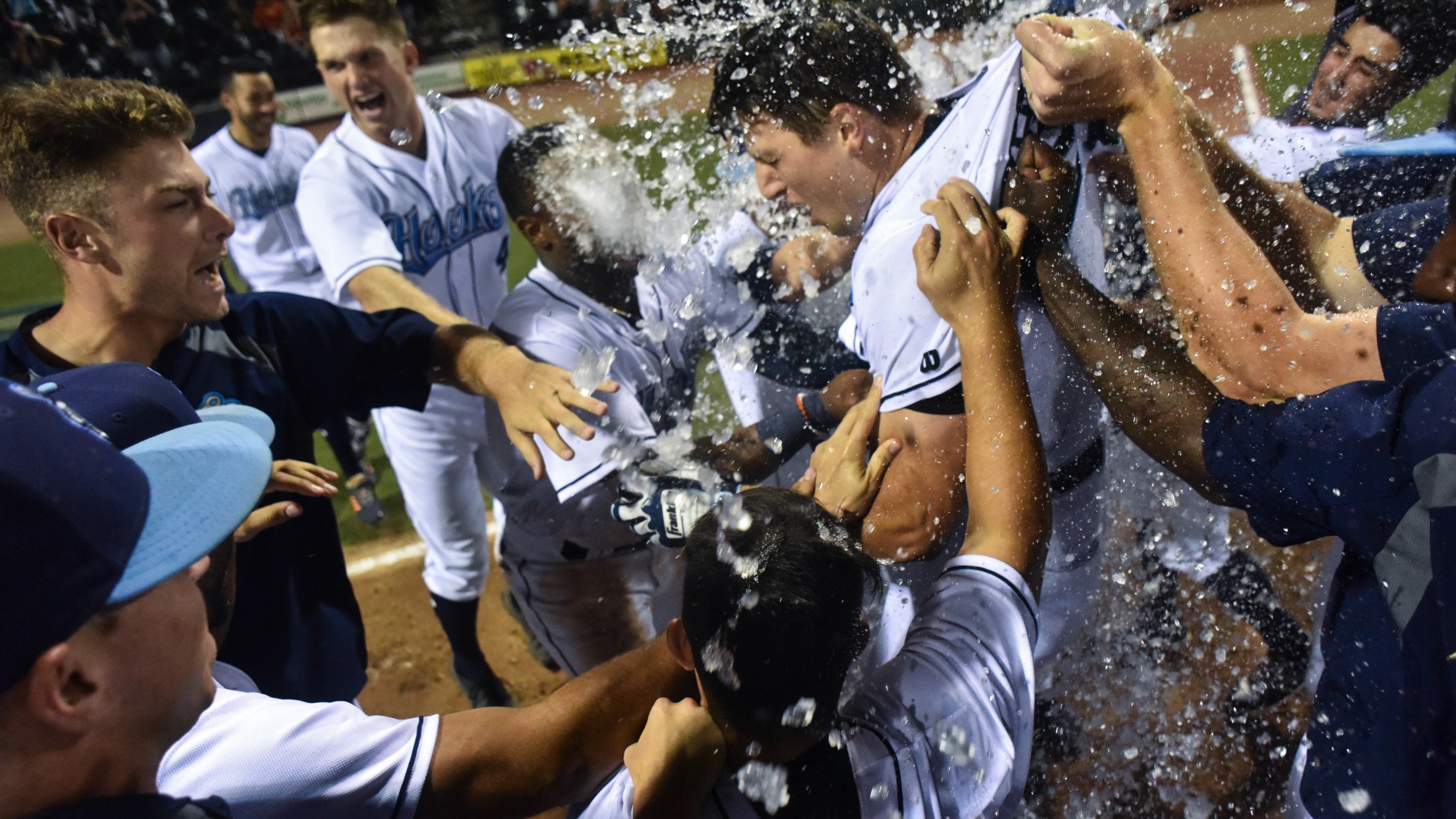 A lead-off home run by Carmen Benedetti in the ninth inning Wednesday night vaulted the Hooks to a 3-2 walk-off win over Tulsa in front of 4,359 fans at Whataburger Field.Corpus Christi's seventh last-at bat victory of the year secured the series win.The Hooks (27-19, 70-45) were held to three
Riders Rally in 7th to Win Series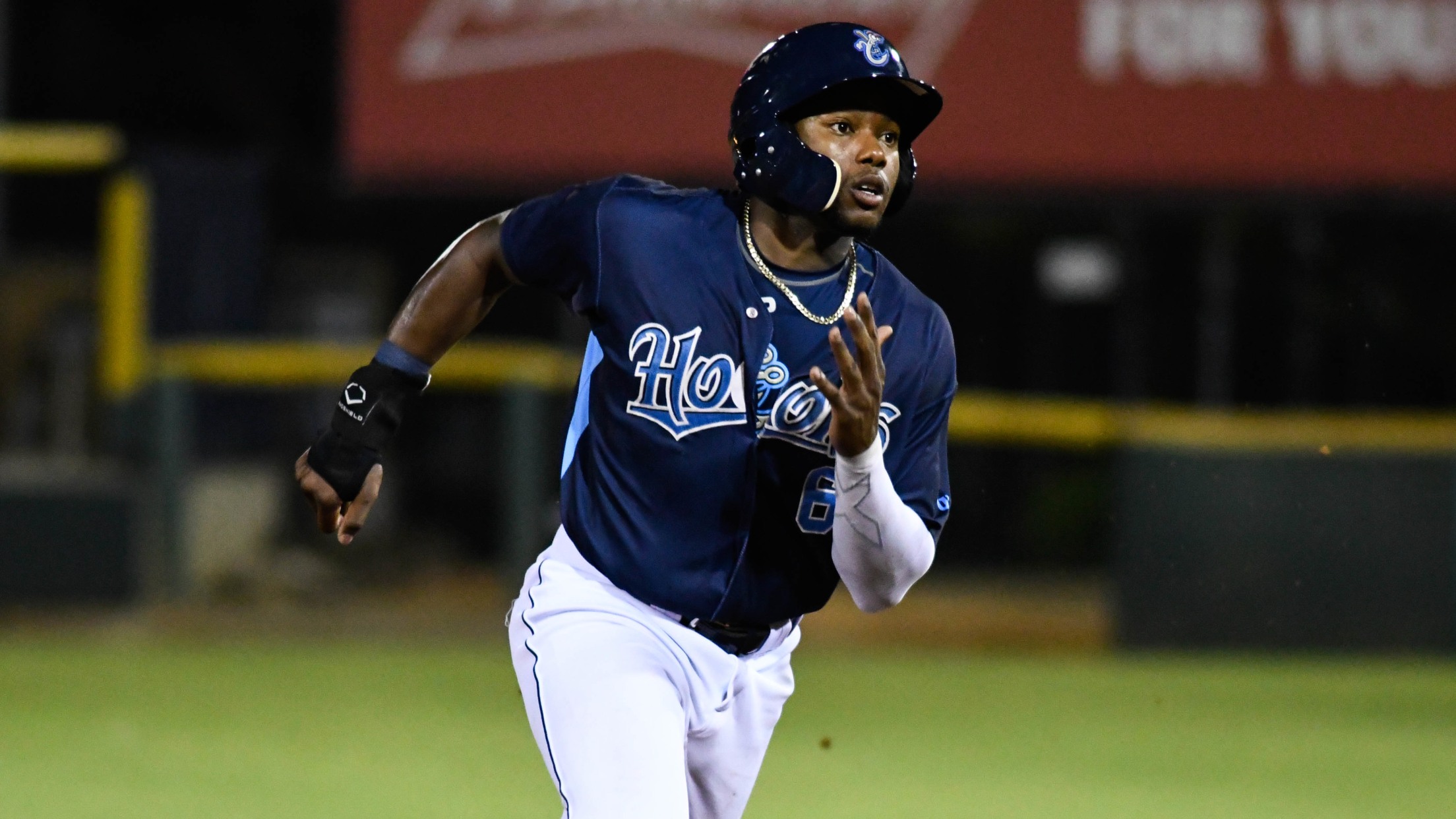 FRISCO - Luis Yander La O's two-out, two-run double in the seventh inning Saturday night sent the RoughRiders to a 5-3 come-from-behind win over Corpus Christi in front of 7,402 fans at Dr Pepper Ballpark.Ronnie Dawson put the Hooks (25-18, 68-44) in front by attacking the game's first pitch and
Hooks Rally for Series Split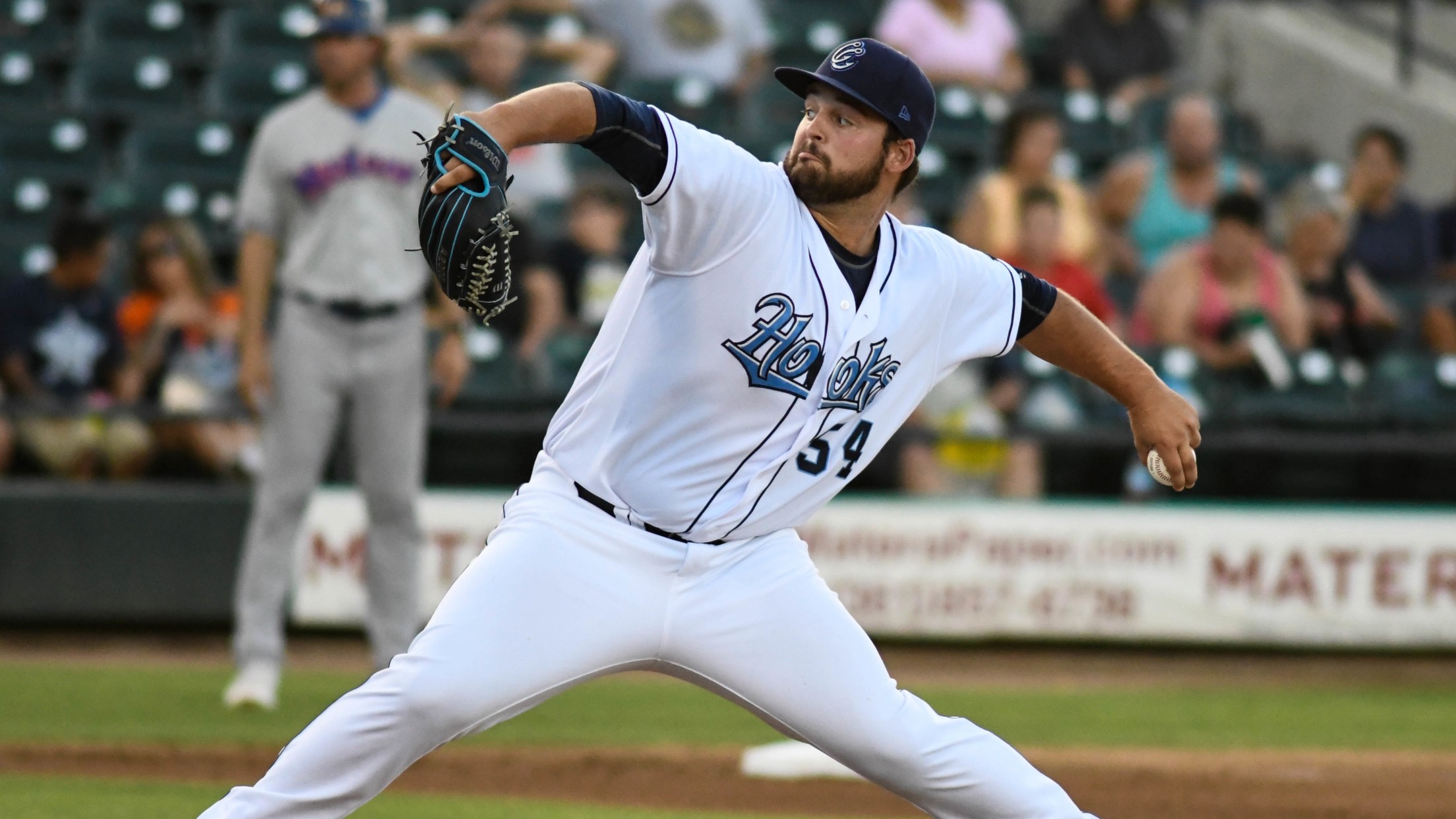 Carmen Benedetti's sixth-inning home run paved the way toward a four-run frame for the Hooks, who dispatched Midland, 4-2, in Sunday's series finale at Whataburger Field.After enduring a season-long six game losing streak, Corpus Christi has won two in a row.
Hounds Hold in Ninth
Alcala traded to Twins in Pressly Deal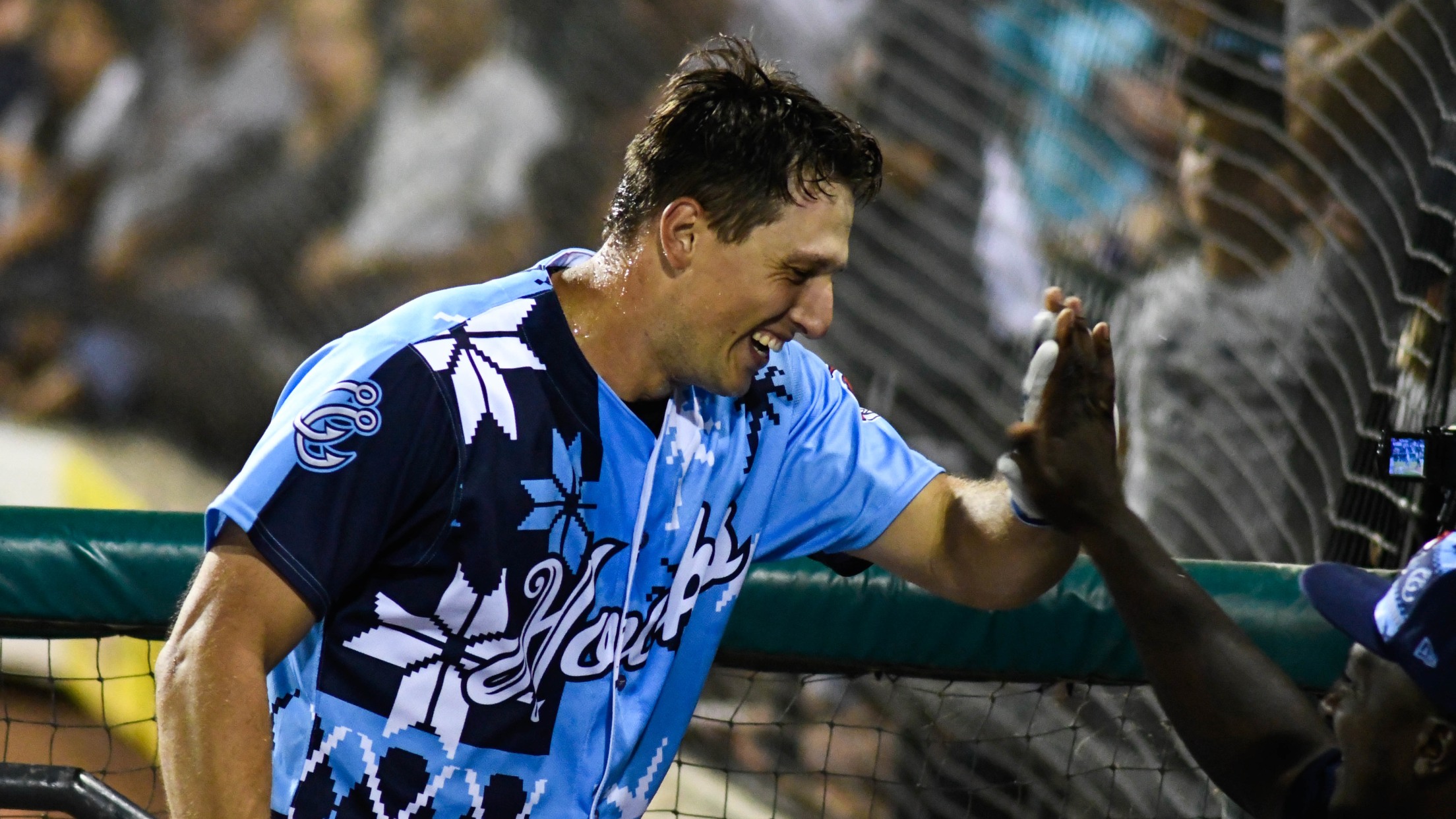 CORPUS CHRISTI - The RockHounds withstood a ninth-inning rally Friday night to edge the Hooks, 5-3, before 5,429 fans at Whataburger Field.Corpus Christi (20-15, 63-41) has lost a season-high six games.Following the game, the Astros announced a trade which sent right-handed pitcher Jorge Alcala and outfielder Gilberto Celestino to Minnesota
Hooks Settle for Split in Permian Basin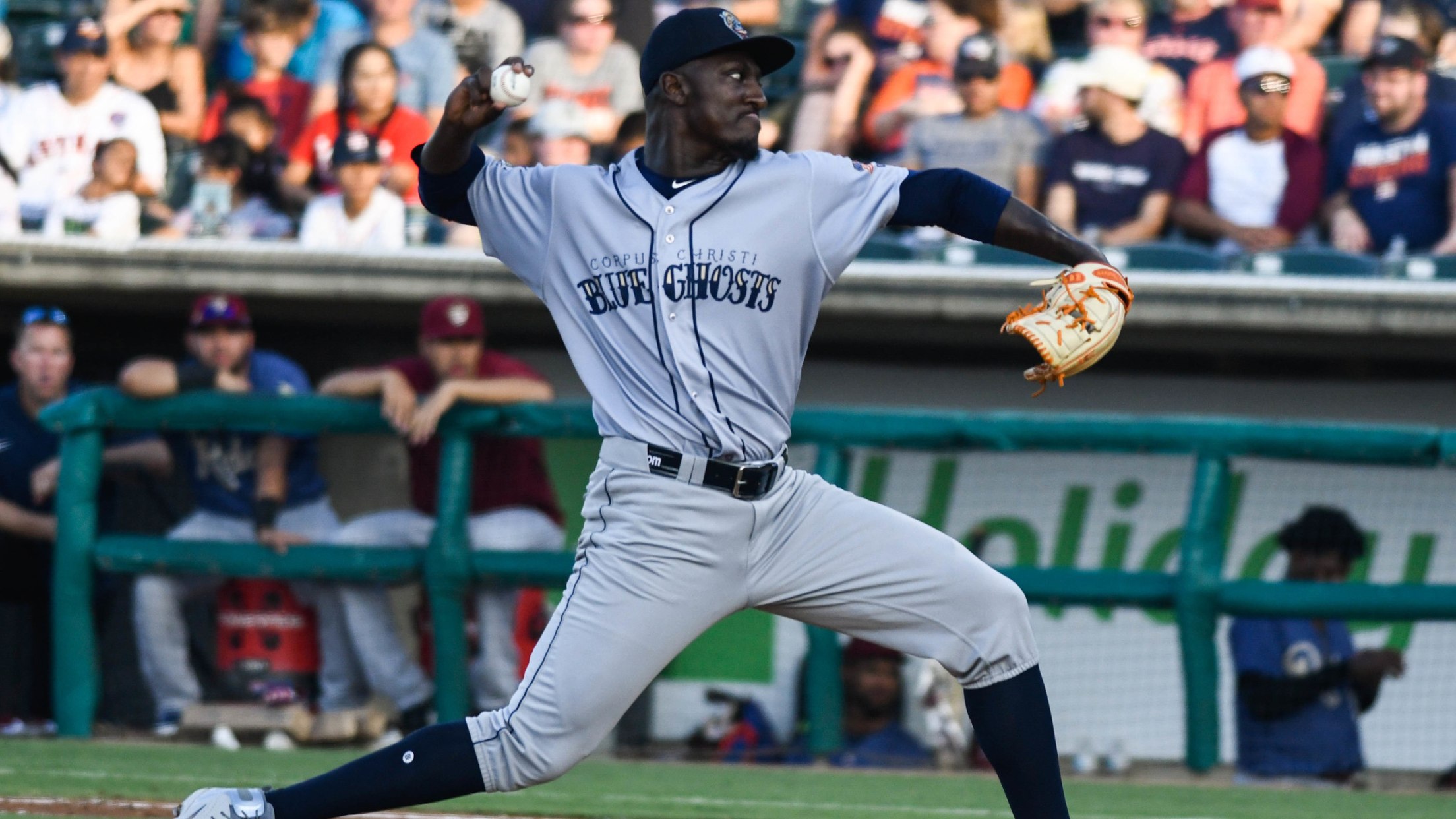 MIDLAND - The RockHounds scored seven runs over the final three frames Sunday afternoon, upending Corpus Christi, 8-4, to force a split of the four-game series at Security Bank Ballpark.The Hooks outhit Midland, 11-6, but the homestanding Hounds capitalized on nine Corpus Christi walks.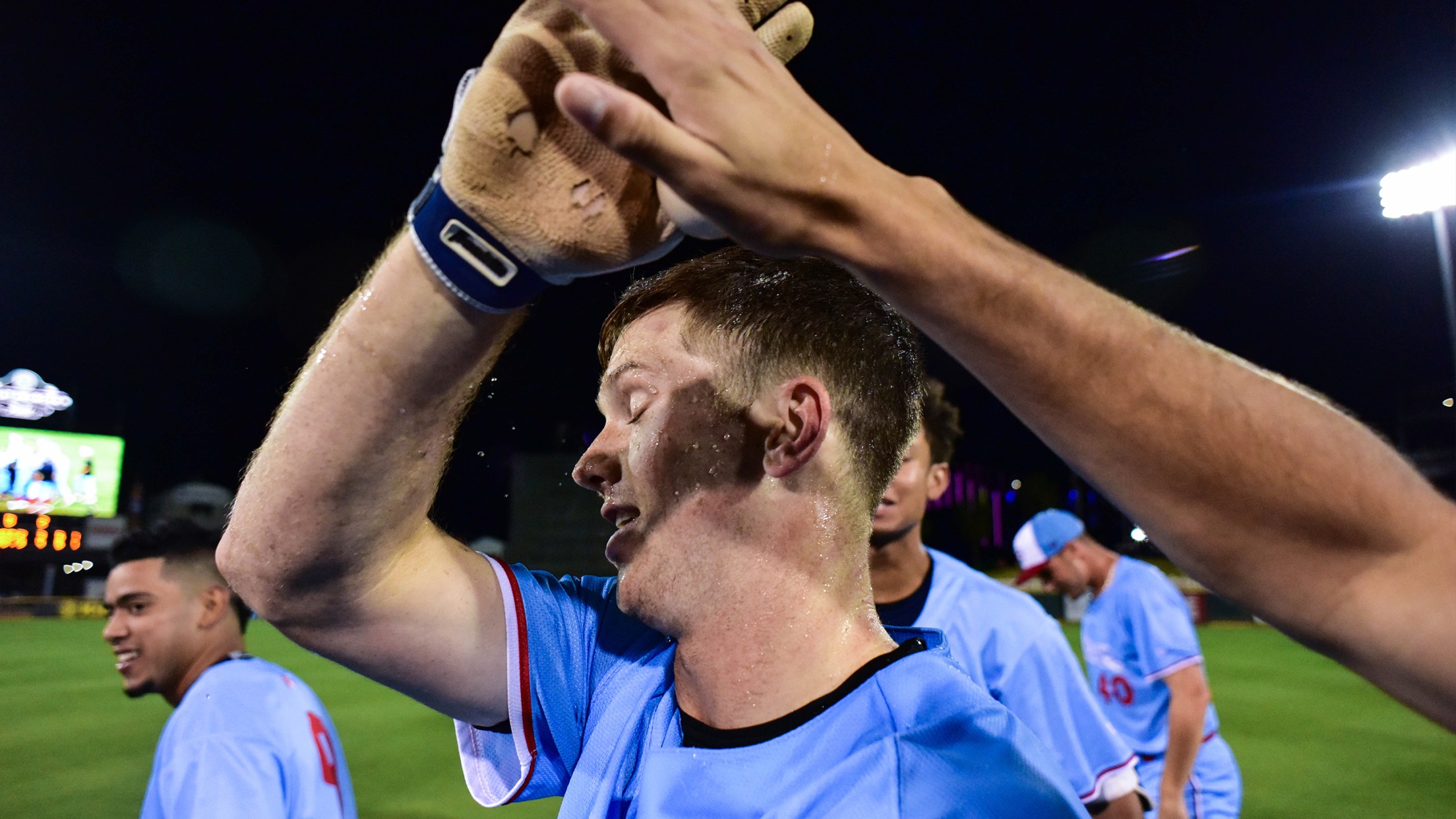 MIDLAND - Corpus Christi and Midland combined for nine runs in the 10th inning Saturday night, with the Hooks holding on for a 7-6 win before 4,353 fans at Security Bank Ballpark.Lost in the late frenzy was a strong start by Corbin Martin, who scattered one run and five hits
Riders Take Back-&-Forth Affair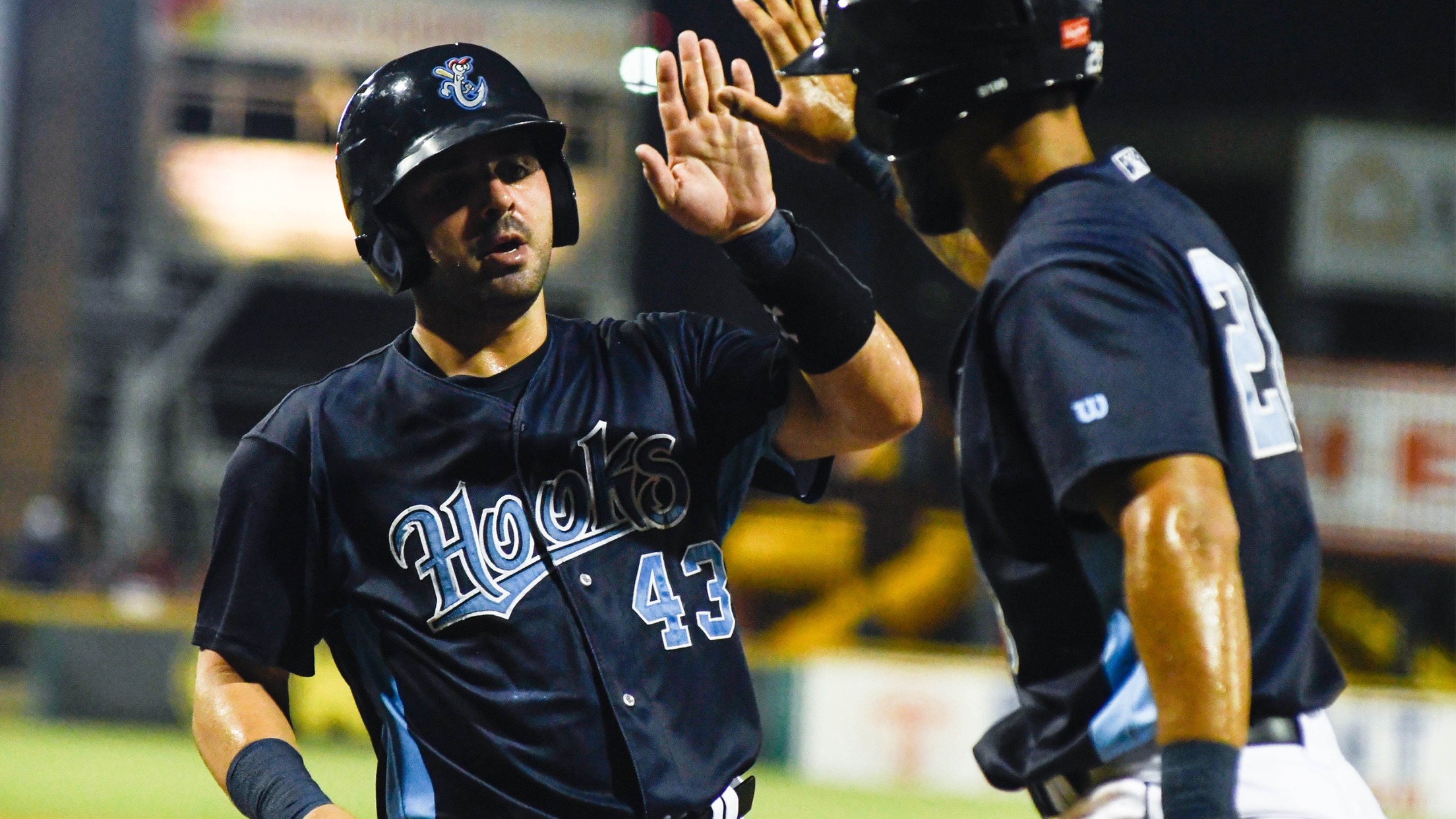 CORPUS CHRISTI - The RoughRiders plated three ninth-inning runs Sunday night en route to a 9-7 victory over the Hooks in the series opener at Whataburger Field.Frisco (14-9, 38-55) racked up 18 hits and went 7-for-16 with men in scoring position, handing the Hooks just their third loss in the
Bees create a buzz in Corpus Christi
Swarm occupies dugout, delaying Hooks-Naturals game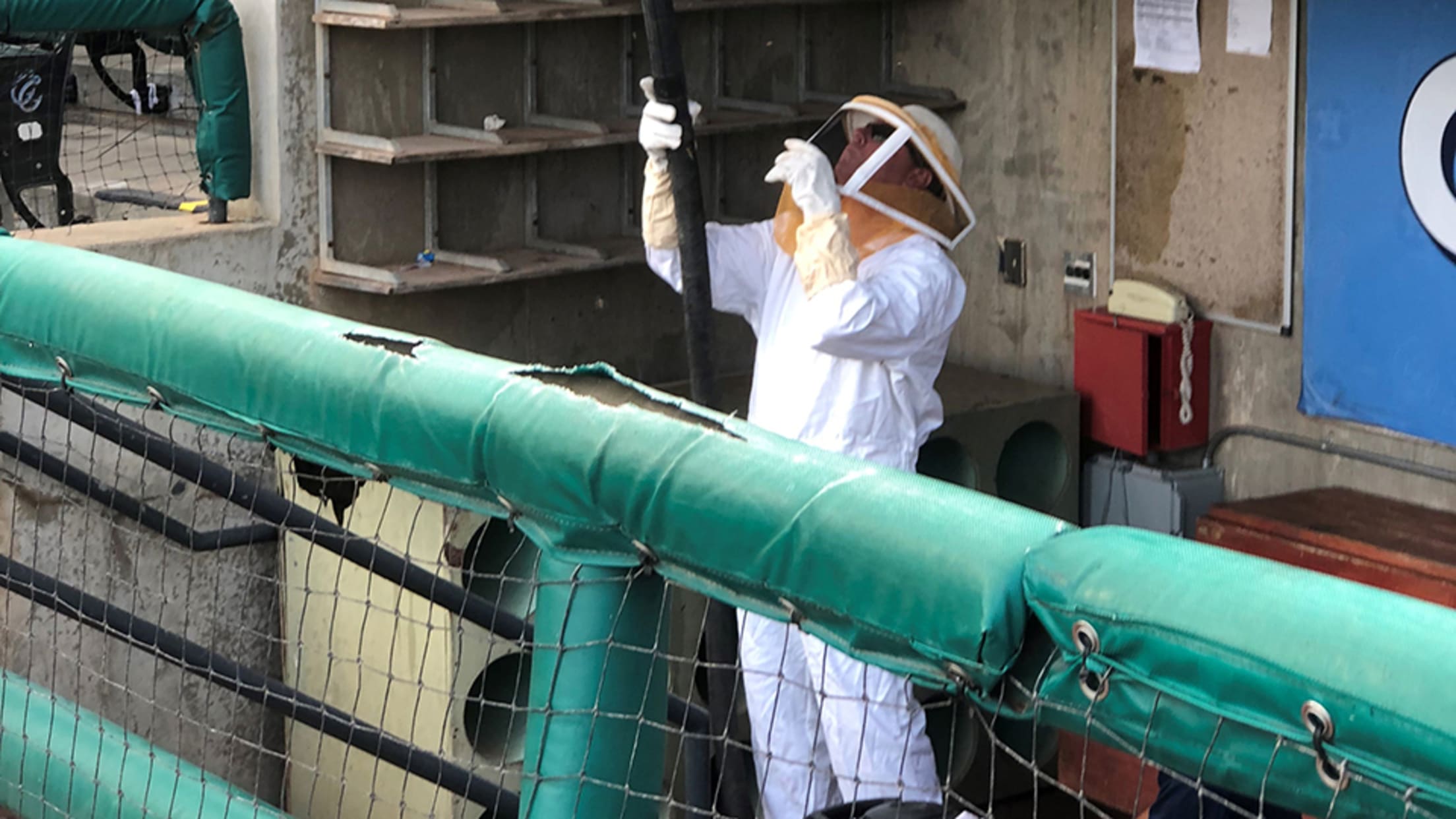 There was a definite buzz on Sunday night at Whataburger Field, but it was anything but sweet. In fact, the sting was such that it caused an 85-minute delay in the game between Double-A Corpus Christi and Northwest Arkansas. Who knew bees were such baseball fans?
Hartman Heads Four-Hit Shutout
Hooks pick up sixth consecutive win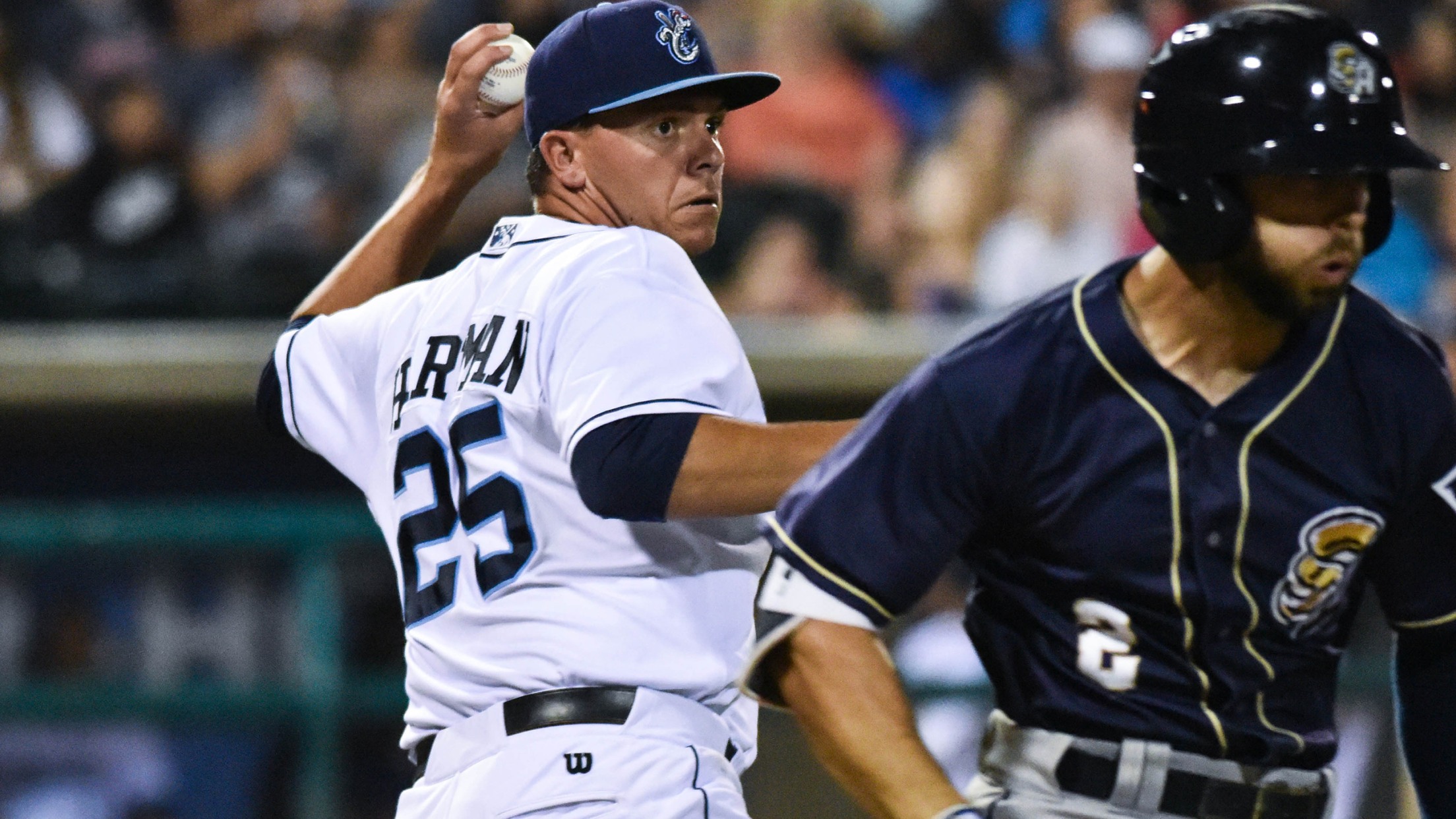 CORPUS CHRISTI - Ryan Hartman struck out a career-high 11 batters Thursday night, leading the charge in the Hooks' 4-0 victory over San Antonio at Whataburger Field.With its sixth consecutive win, Corpus Christi completed a 7-1 homestand and stands a season-best eight games over .500.
CC Erupts Late for a Tuesday Triumph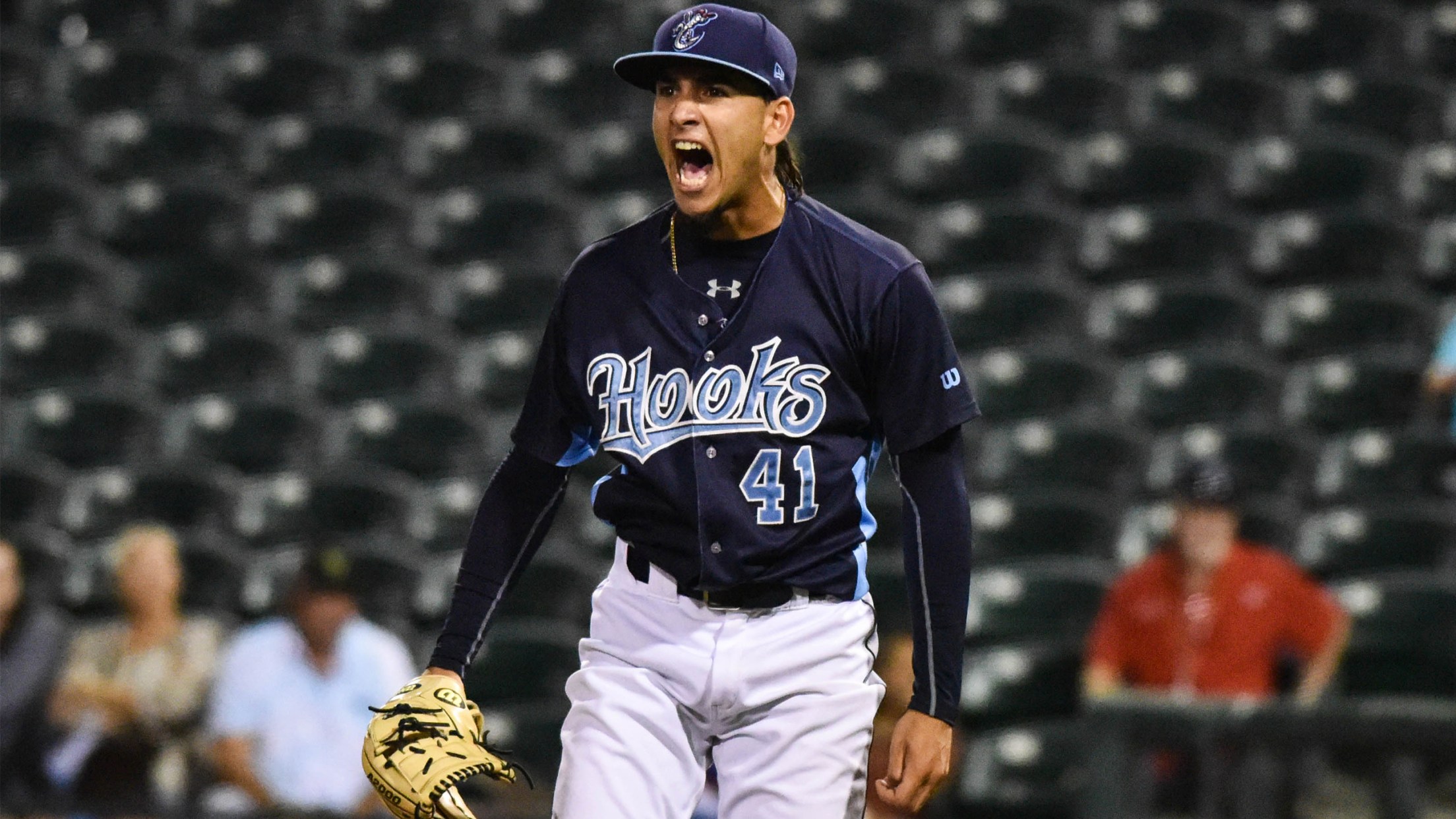 CORPUS CHRISTI - The Hooks scored five times in the seventh inning and Cionel Pérez fired four shutout frames to close out a 5-4 victory over the Missions Tuesday night at Whataburger Field.Corpus Christi (22-16) has won four in a row, and now trails San Antonio (25-13) by 3.0 games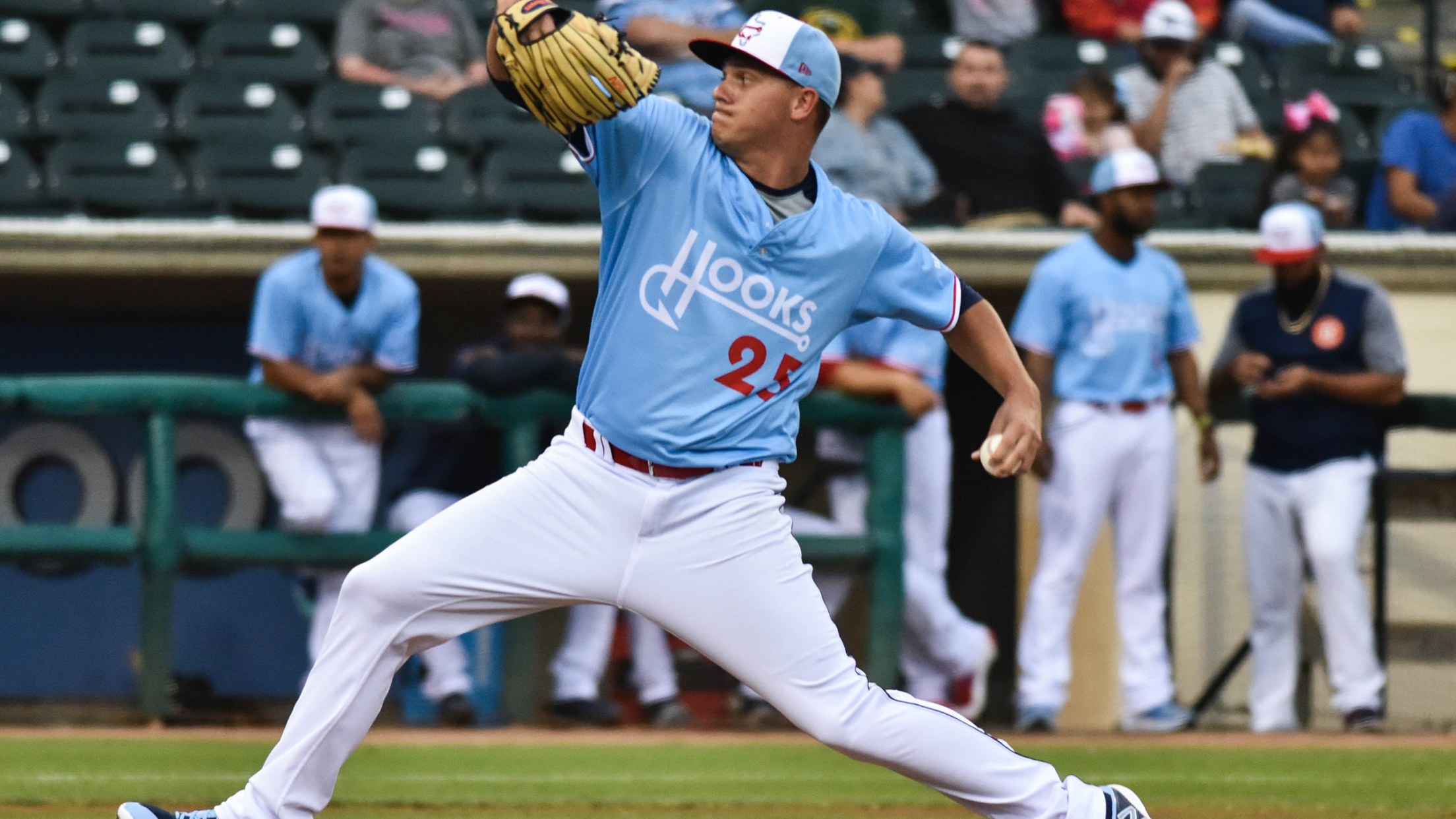 CORPUS CHRISTI - Carmen Benedetti went 2-for-3 with two doubles and three RBIs while Ryan Hartman blanked Midland over the final four frames Saturday night, as the Hooks rolled to a 9-3 triumph at Whataburger Field.The Hooks (19-16) did most of their damage in the first inning, sending 11 men
Hooks Hold Line for Series Split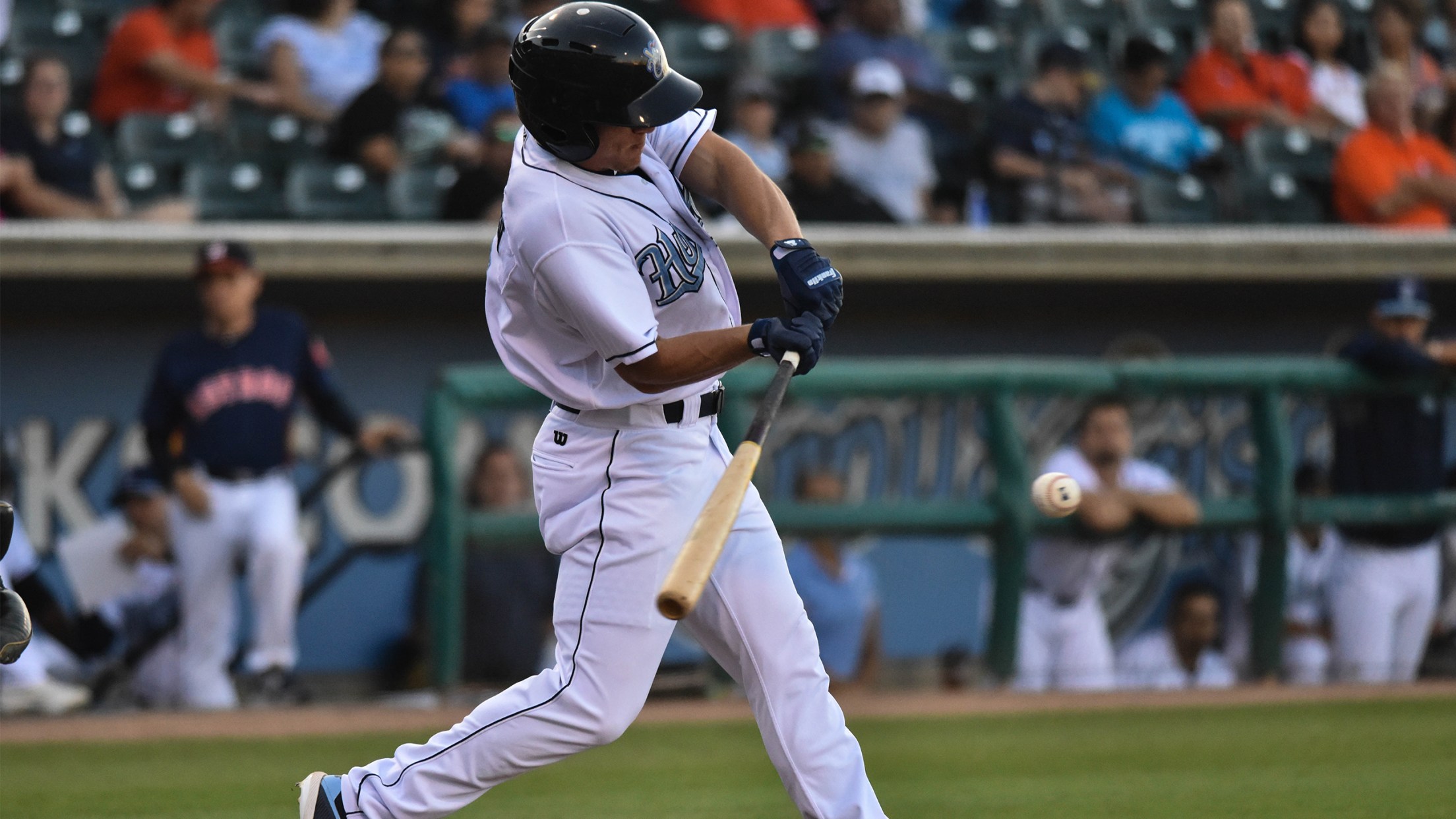 MIDLAND - Kevin Hill and Alex Winkelman combined for 4 1/3 scoreless innings of relief, and centerfielder Myles Straw turned in two outfield assists Friday night as the Hooks beat Midland, 6-3, in the series finale at Security Bank Ballpark.Corpus Christi (17-11) struck first, scoring three first inning runs against
Eight-Run First Foils Hooks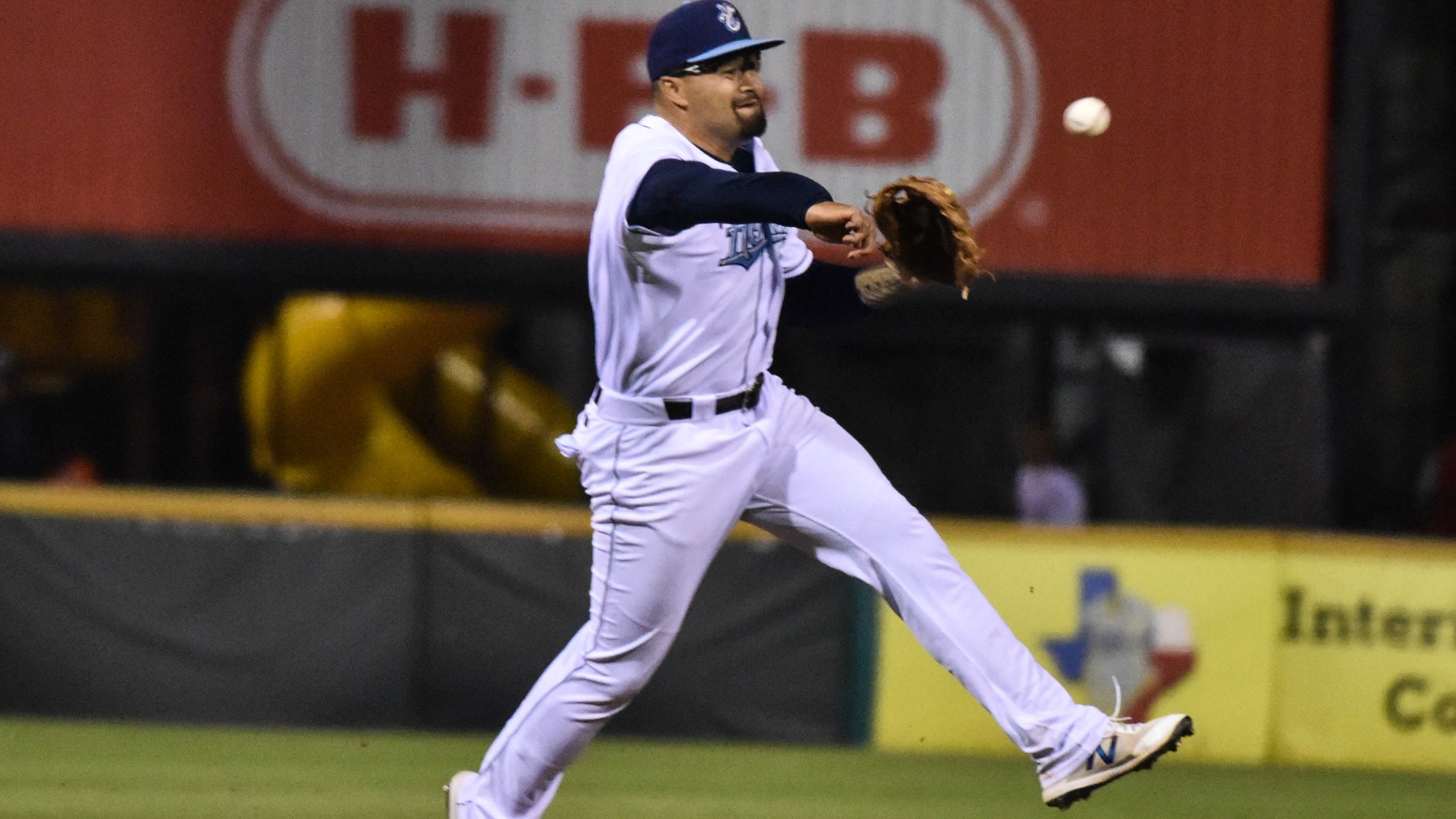 MIDLAND - RockHounds third baseman Eli White went 5-for-5 Thursday night, leading an 18-hit attack as Midland doubled up Corpus Christi, 12-6, at Security Bank Ballpark.The Hounds (15-12) sent 12 men to bat in the first, scoring eight runs on eight hits. Texas A&M product Corbin Martin, making his Double-A
Hooks Blank Travs for Series Win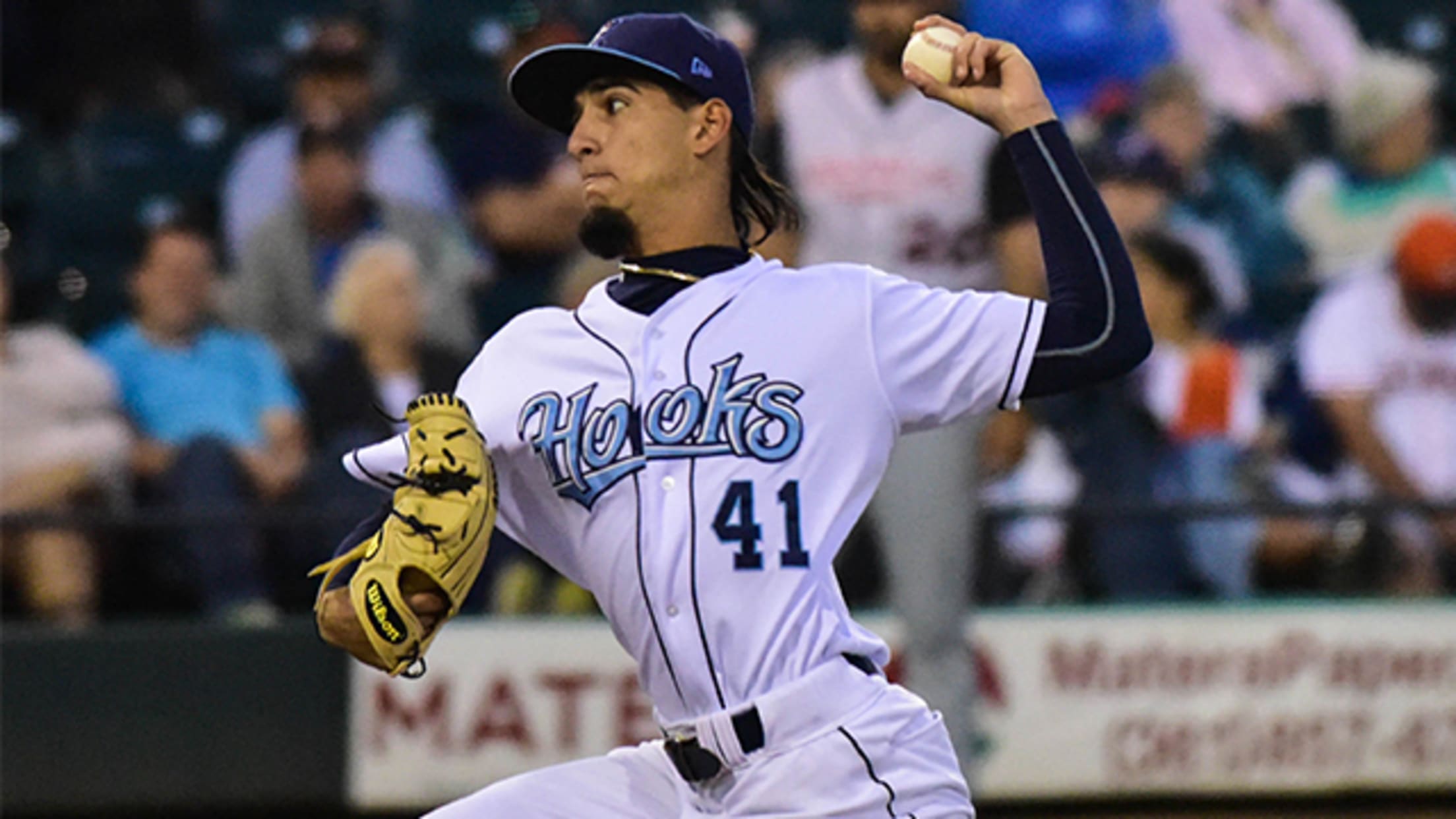 CORPUS CHRISTI - Lefty Cionel Pérez, Ralph Garza and Erasmo Pinales held the Travelers to five hits, and the Hooks scored five times in the third inning Monday night as Corpus Christi rolled to a 9-0 triumph at Whataburger Field.Nick Tanielu got the scoring started with a two-run shot to
Travs Roll to Take Series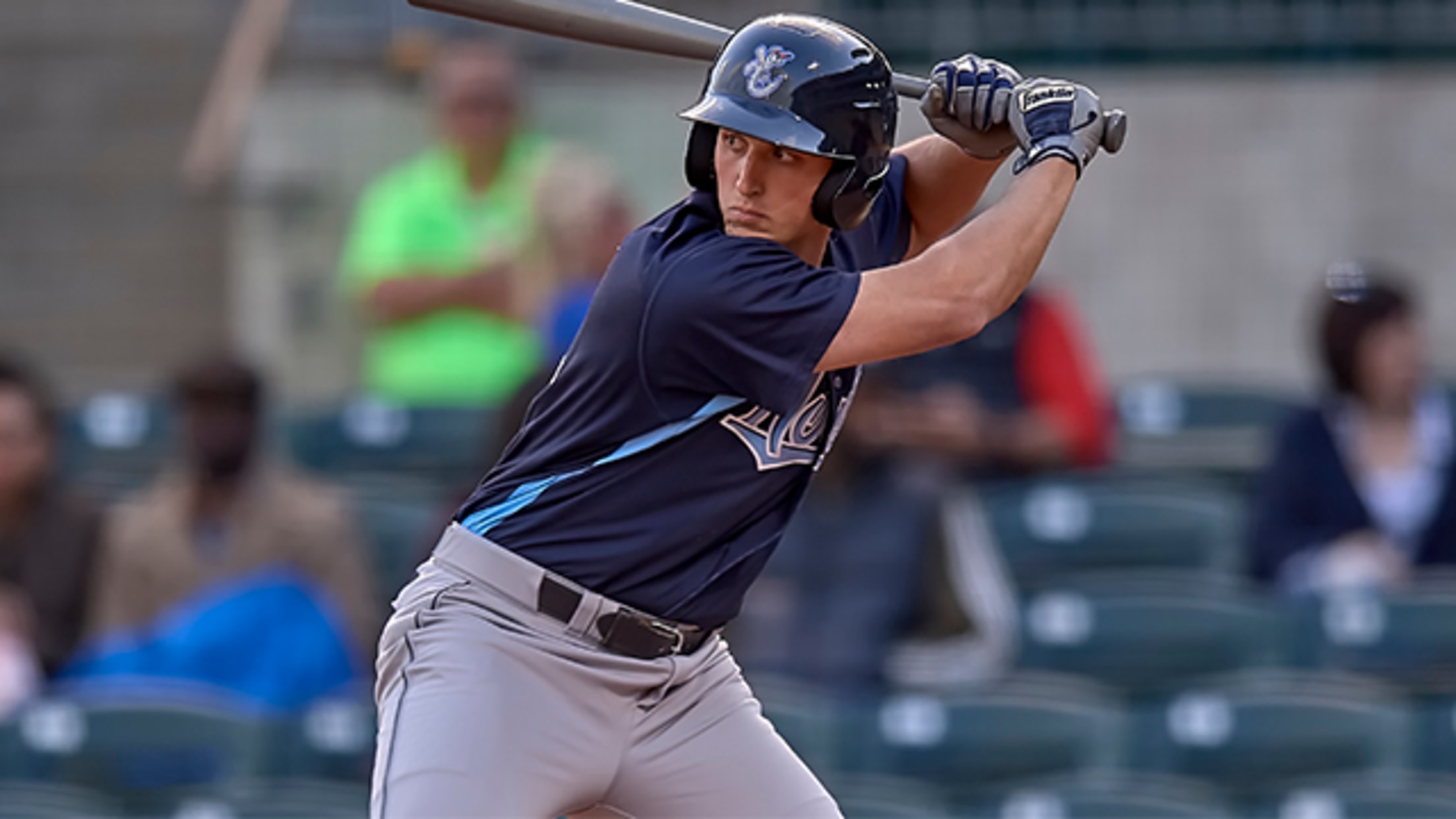 NORTH LITTLE ROCK - Arkansas capitalized on 10 Corpus Christi walks Monday night, dispatching the Hooks, 8-3, to secure the three-game series at Dickey-Stephens Park.The Travelers (3-2) jumped out to an early advantage, scoring four times in the second. Facing lefty Cionel Pérez, Joe De Carlo and Braden Bishop both
Hooks Start 2018 with Series Win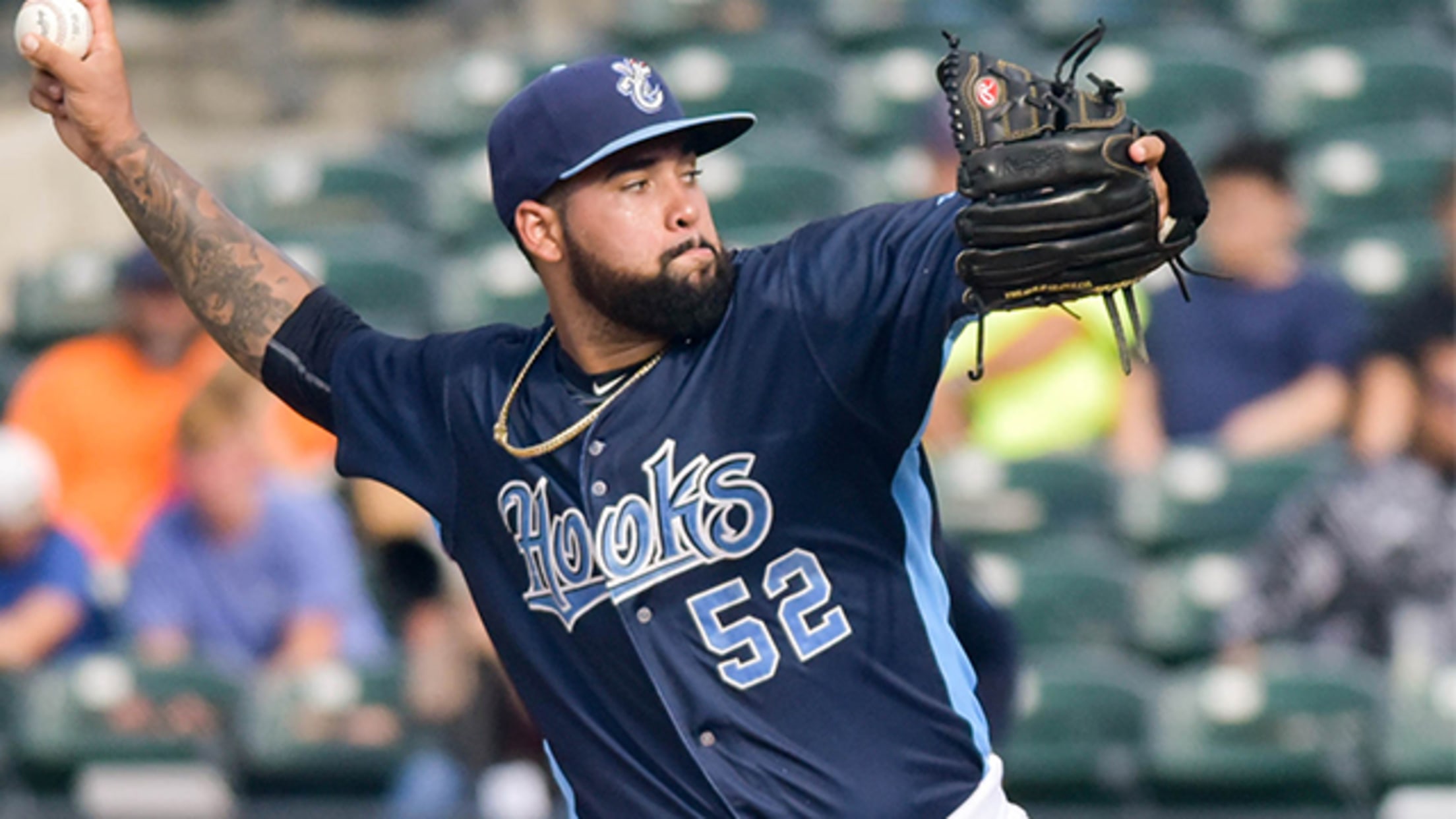 SPRINGDALE, AR - Corpus Christi used 14 hits and strong pitching performances by Yoanys Quiala and Erasmo Pinales to upend Northwest Arkansas, 8-2, Saturday night at Arvest Ballpark.The top four hitters in the Hooks lineup, Myles Straw, Carmen Benedetti, Yordan Alvarez, and Taylor Jones, combined to go 8-for-17 with four
Healthy Benedetti stays red-hot for Bandits
Astros outfielder delivers career-high five hits, plates two runs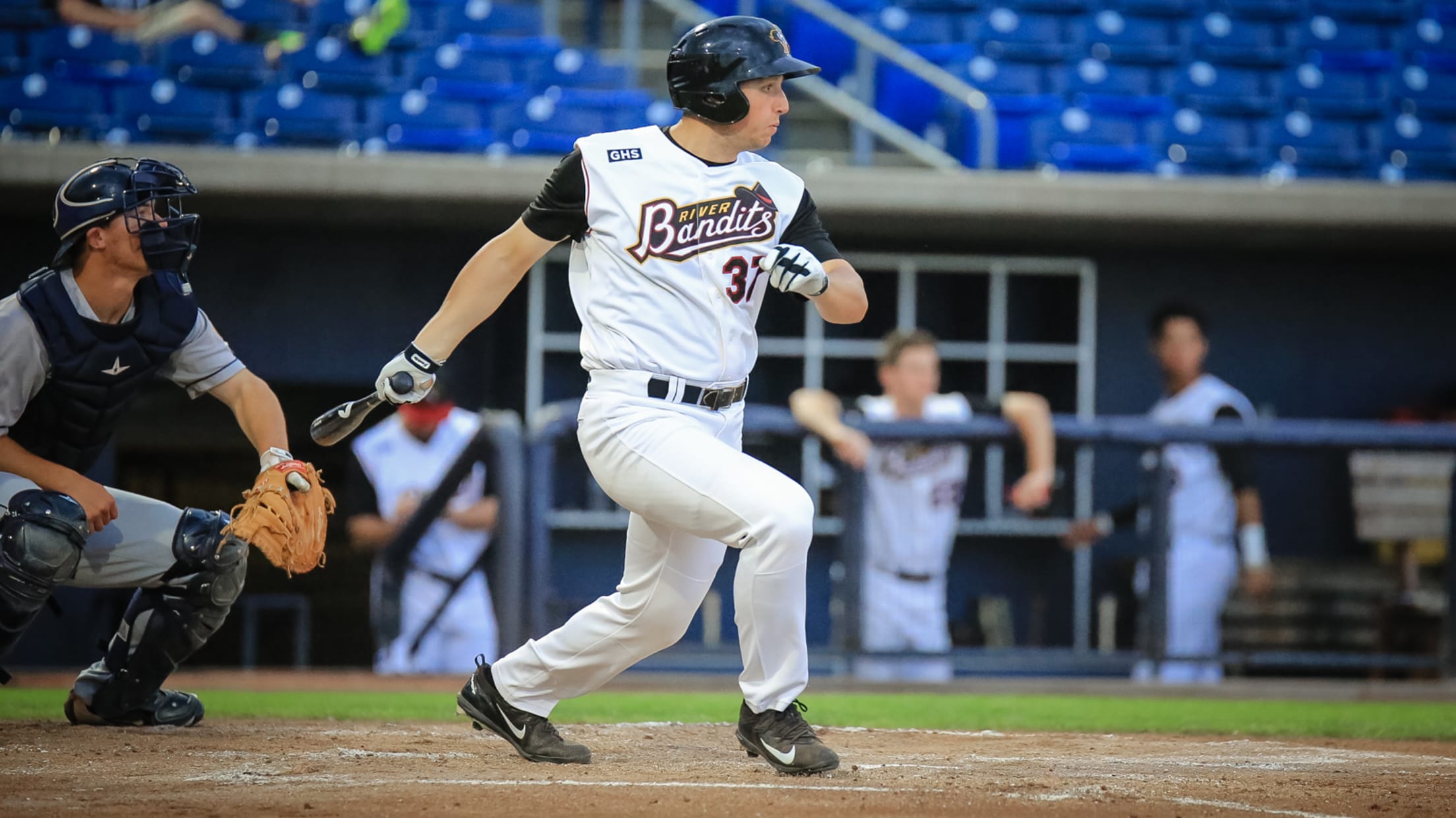 While sidelined for two weeks in June, Carmen Benedetti was determined to make the most of his time away from game action. "I'm feeling really strong, coming off the disabled list a couple of days ago," the Astros outfield prospect said. "Even not playing, I was working on getting timing with