Asheville Clinches Home Winning Record in Blowout Win
All Nine Offensive Players Collect at Least One Extra-Base Hit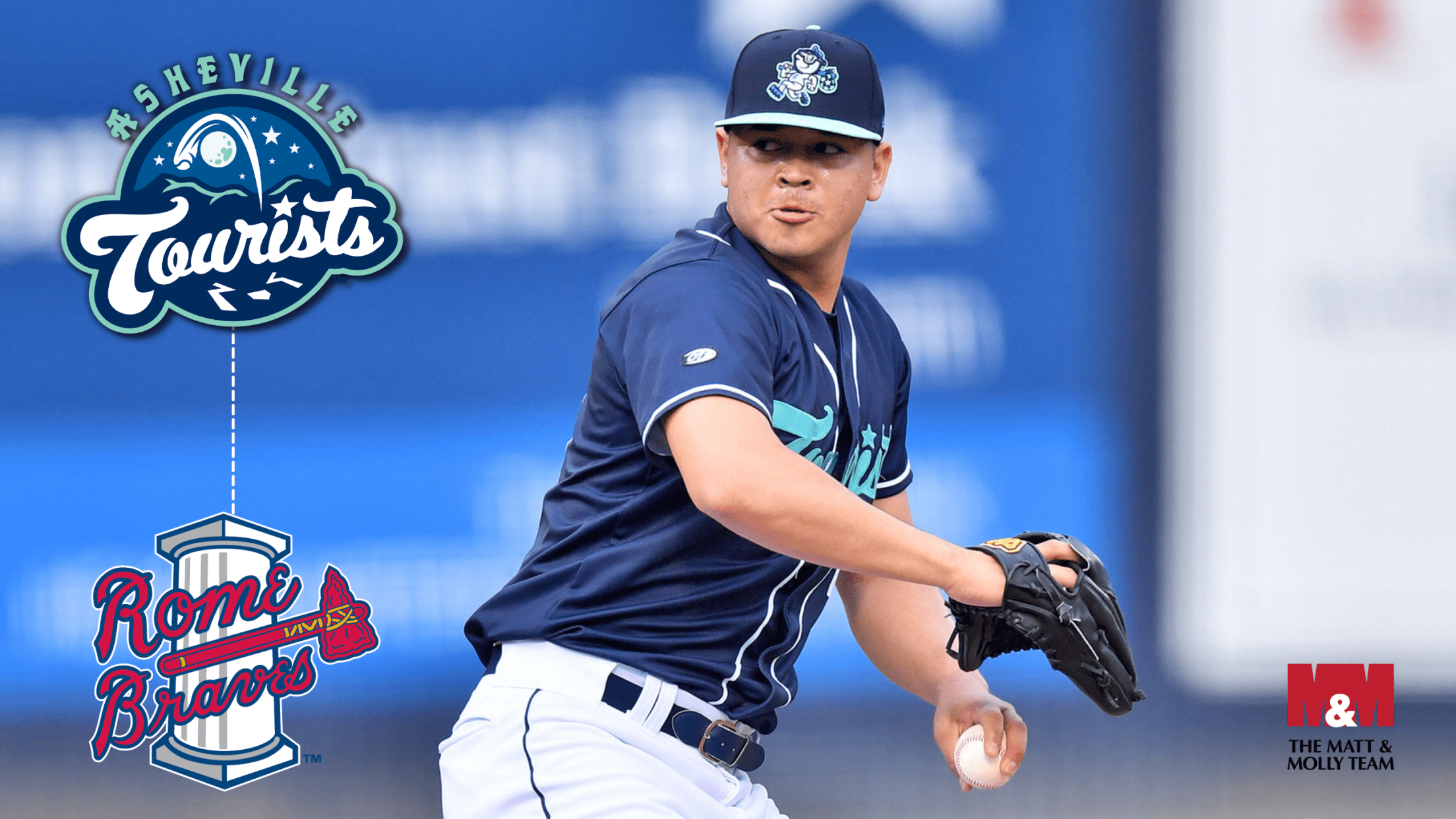 ASHEVILLE- The Asheville Tourists bested the Rome Braves by a final score of 15-3 on Saturday night. The Tourists hit five Home Runs and added seven doubles to the offensive outpouring. The victory upped Asheville's home record on the season to 30-27 which clinches a winning record at McCormick Field.
Sunday Double-Header Ends in a Split
Tourists and Dash Split DH, Split Series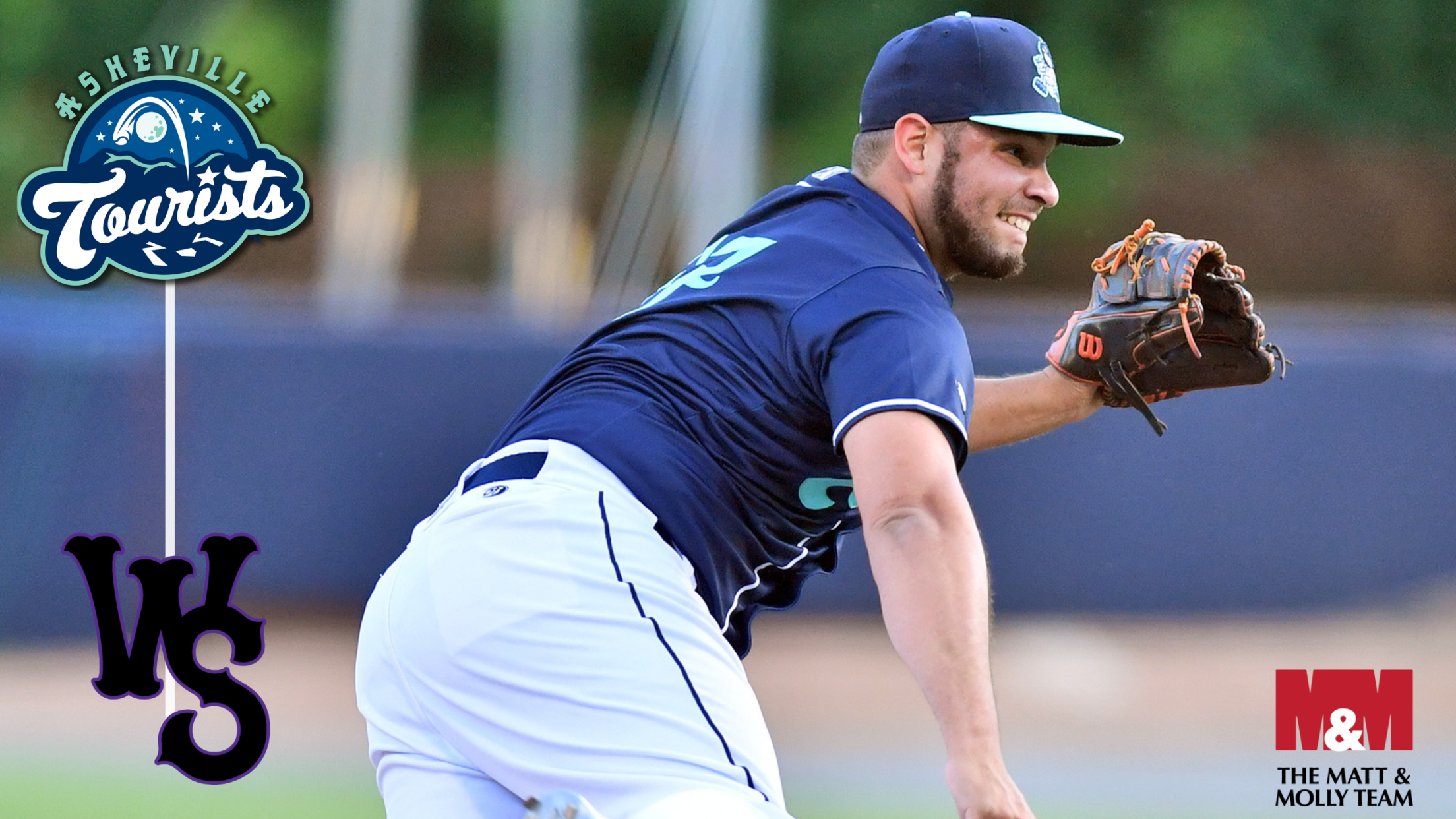 ASHEVILLE- The Asheville Tourists played their third straight Sunday double-header at McCormick Field and split the two games with the Winston-Salem Dash. Asheville dropped the first contest 9-3 before rebounding to defeat Winston-Salem in the second game 9-4. The double-header split secured a series split where both teams won three
Berryhill Drives In Four to Help Asheville Even Series
Shay Whitcomb One of Four Tourists with a Multi-Hit Game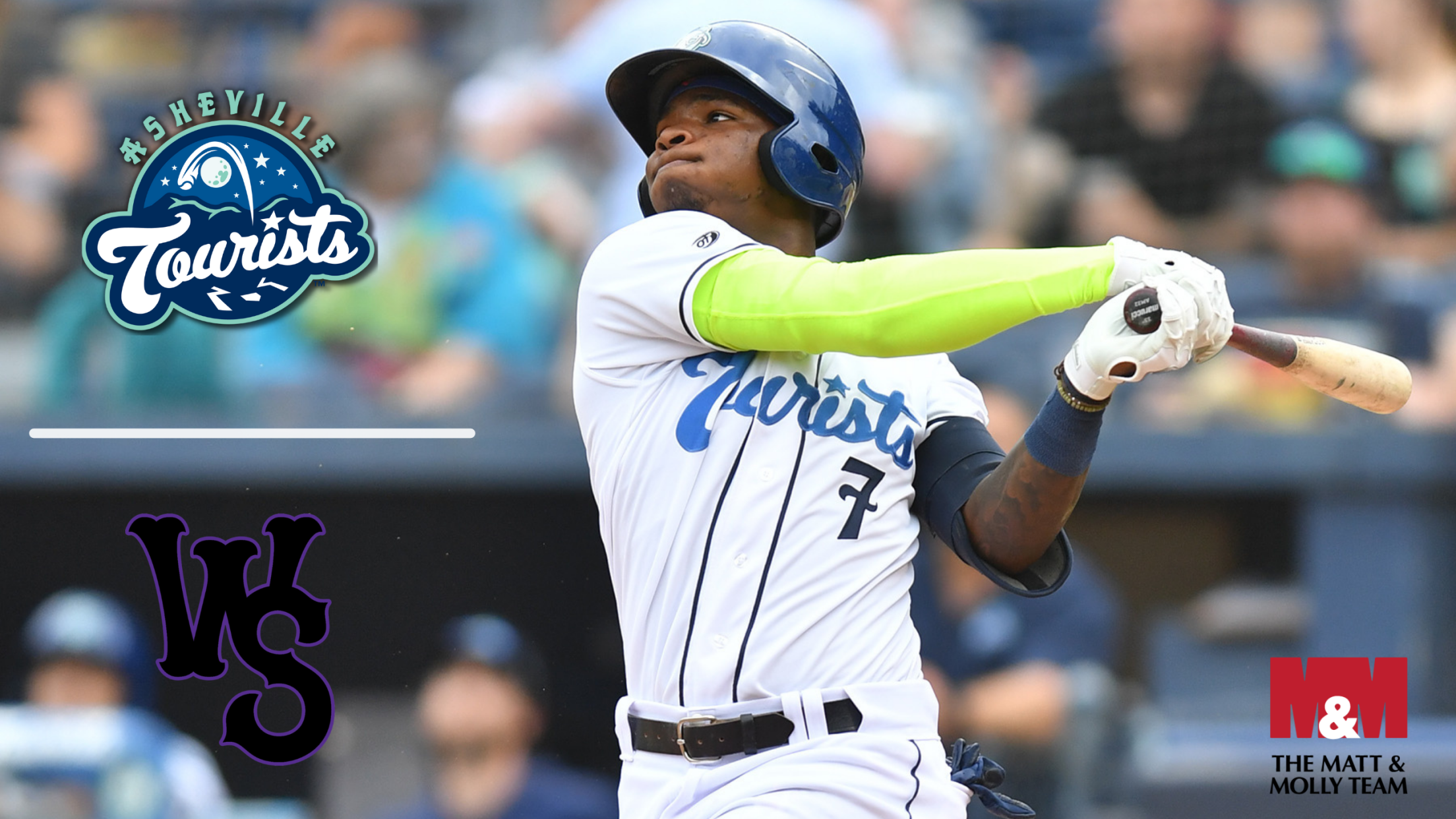 ASHEVILLE- The Asheville Tourists pulled off a come-from-behind win over the Winston-Salem Dash on Friday night with a strong offensive performance and excellent relief pitching. Asheville trailed by as many as three runs early in the game; however, the Tourists rallied to beat the Dash 9-6 in front of a
Dirden's Eighth Inning Blast the Difference in Asheville's 8-7 Win
Tourists Plate Six over the Final Two Frames to Beat Winston-Salem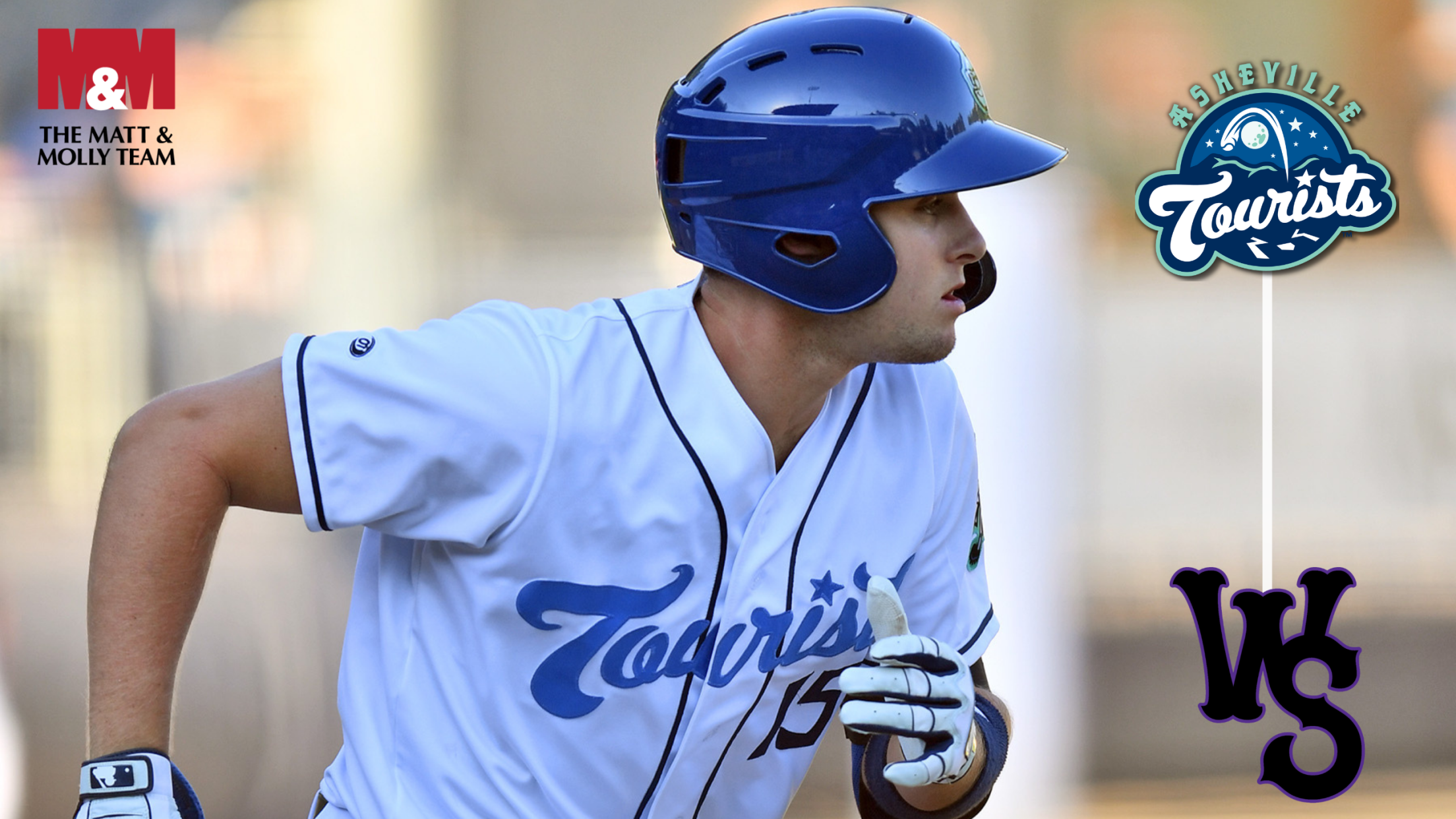 ASHEVILLE- In what began as a pitcher's duel, the Asheville Tourists outlasted the Winston-Salem Dash 8-7 on Wednesday night. The two teams scored a combined four runs over the game's first six innings but both offenses came to life late. Justin Dirden made his presence felt with what turned out
Six Hit Day for JC Correa Paces Tourists to Victory
Asheville Ties a Season High with 17 Hits; Splits Road Series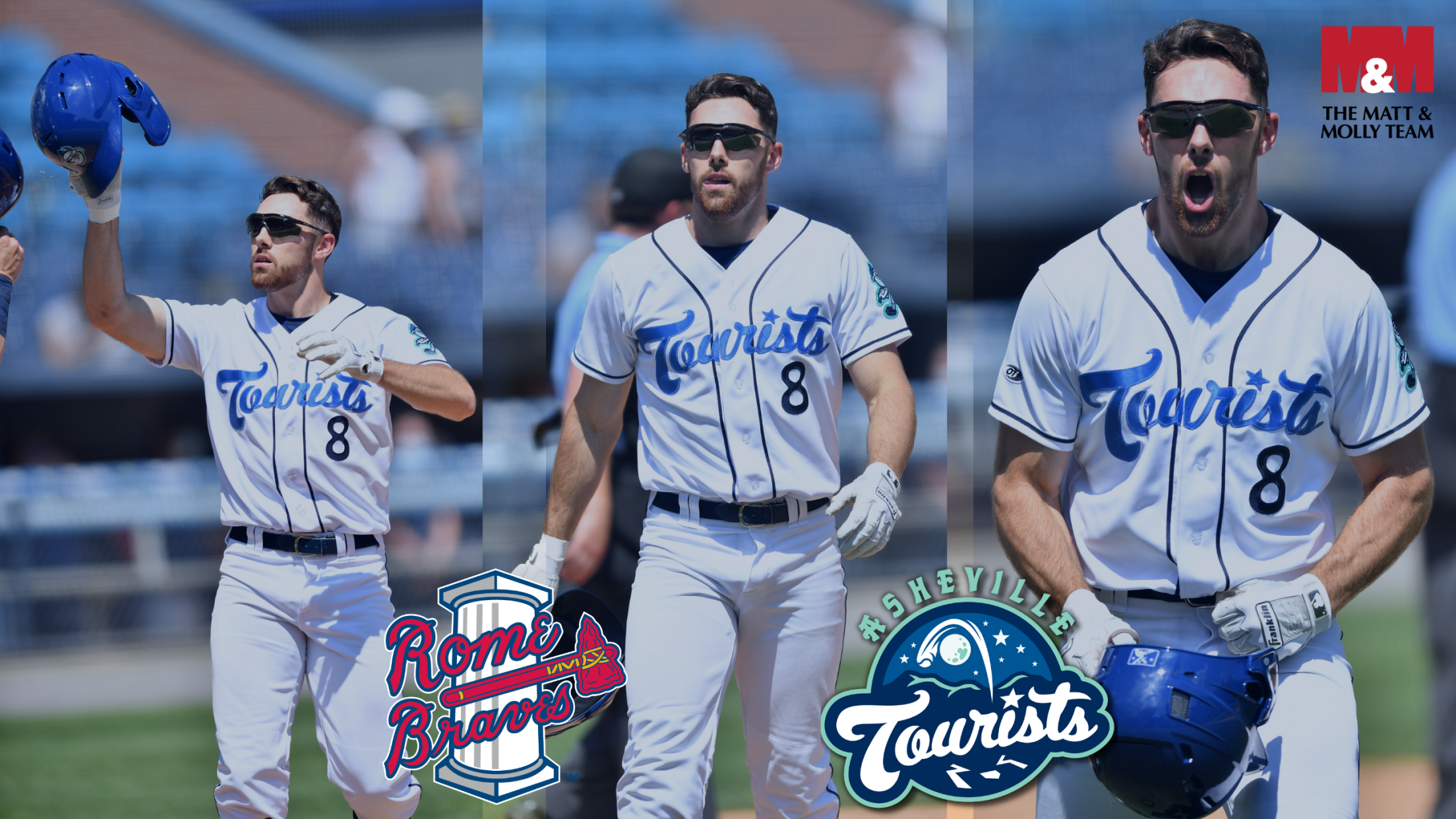 ROME- The Asheville Tourists bested the Rome Braves 14-6 on Sunday afternoon thanks to a spectacular offensive showcase by JC Correa as well as the rest of the team. Correa went a perfect 6-for-6 at the plate with four singles and two doubles. He is the second player in all
Ruppenthal Limits Braves While Tourists Offense Comes to Life
Asheville Pounds Out 15 Hits in Bounce Back Win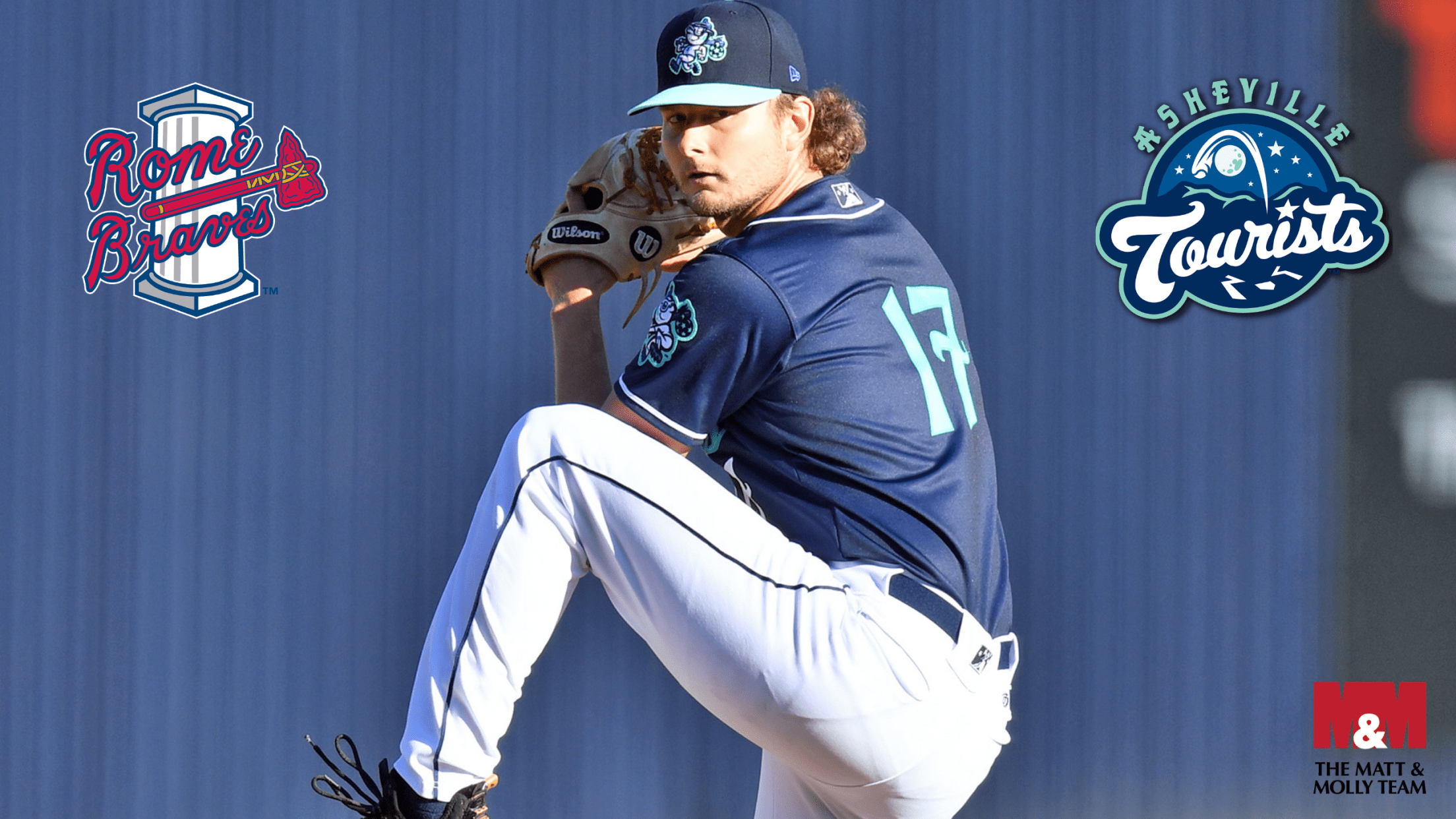 ROME- The Asheville Tourists responded in a big way Friday night with an 8-2 series tying victory over the Rome Braves at State Mutual Stadium. The offense erupted for 15 hits. Shay Whitcomb and C.J. Stubbs each hit two-run Homers while Matt Ruppenthal was stellar on the mound.
Tourists Drop Second Straight to the Crawdads
Asheville Has Been Outscored 28-6 Over the First Two Games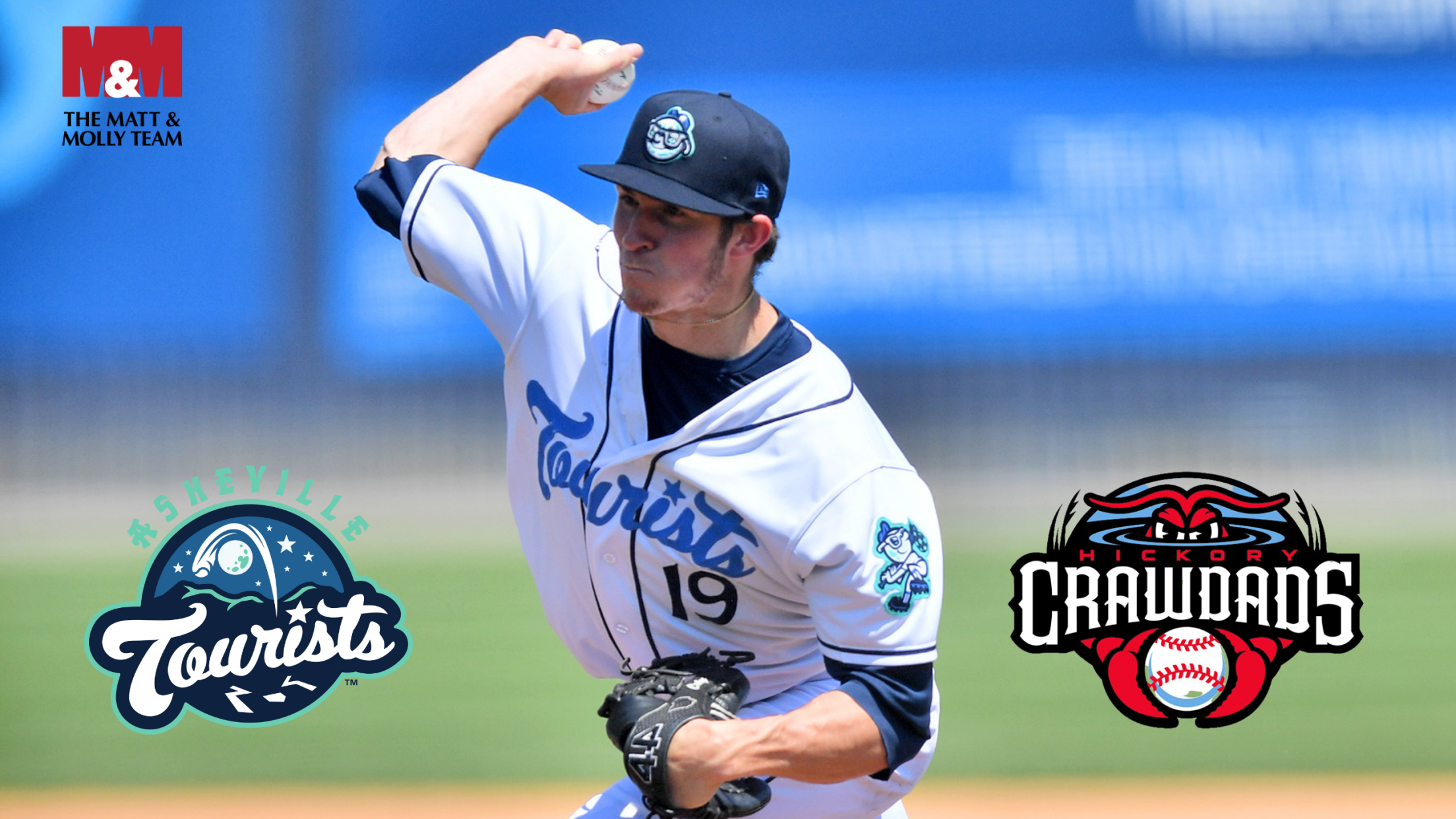 ASHEVILLE- The Asheville Tourists fell to the Hickory Crawdads at home on Wednesday night by a final score of 13-4. The Tourists trailed by as many as 11 and fell behind by eight runs before they were able to push one across. Asheville was forced to use a position player
Drive Outlast Tourists as Skid Hits Three Games
Barefoot and Whitcomb Both Go Deep in the Loss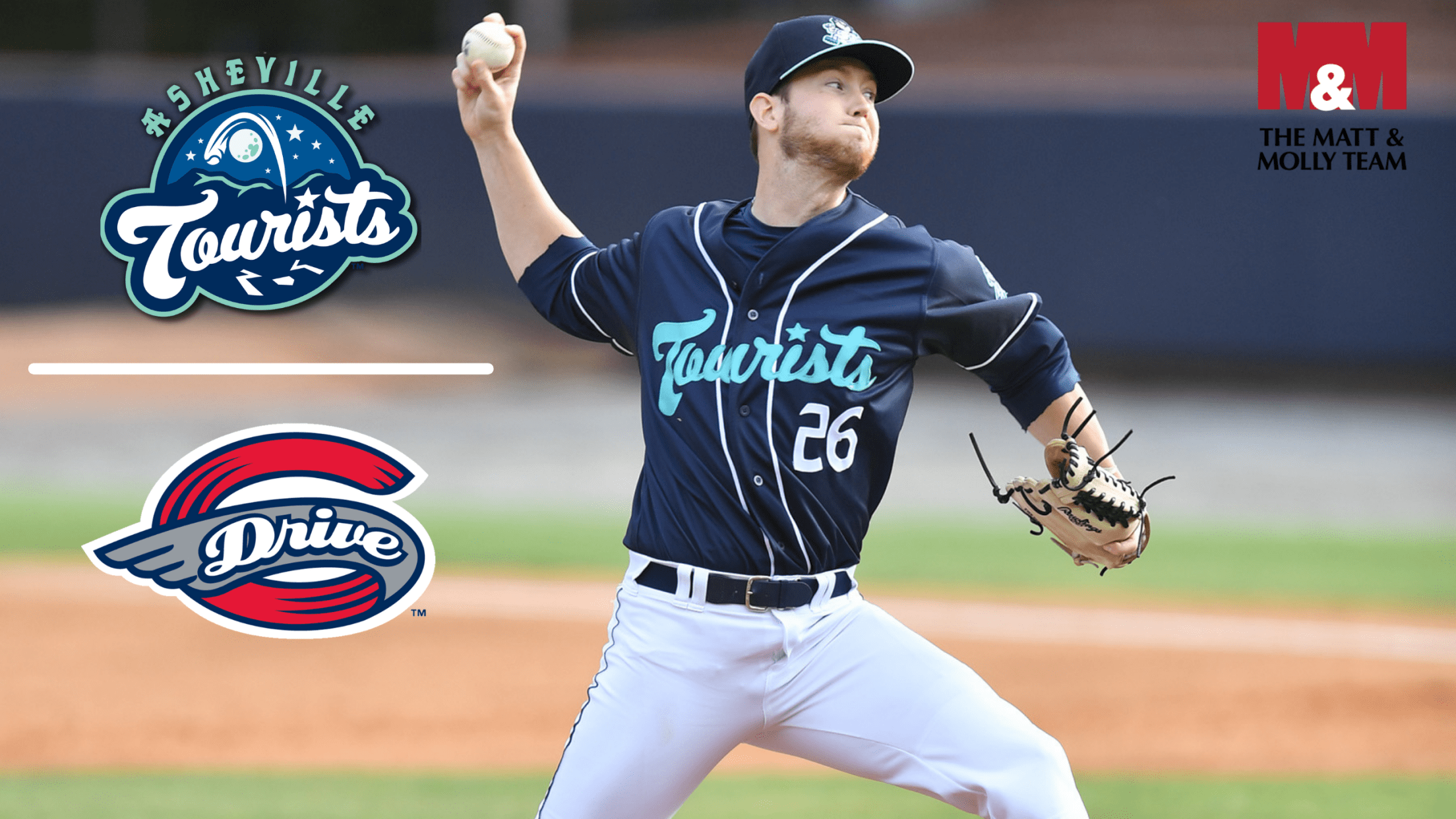 ASHEVILLE- The Asheville Tourists dropped their third straight game at home for only the second time this season with an 8-3 loss to the Greenville Drive. Asheville was able to snap their season-high scoreless innings streak, 22 consecutive frames, in the losing effort. The Tourists now must win the next
Cody's Strong Pitching Not Enough to Spark the Offense
Tourists Shut Out for the Second Straight Game, Lose 13-0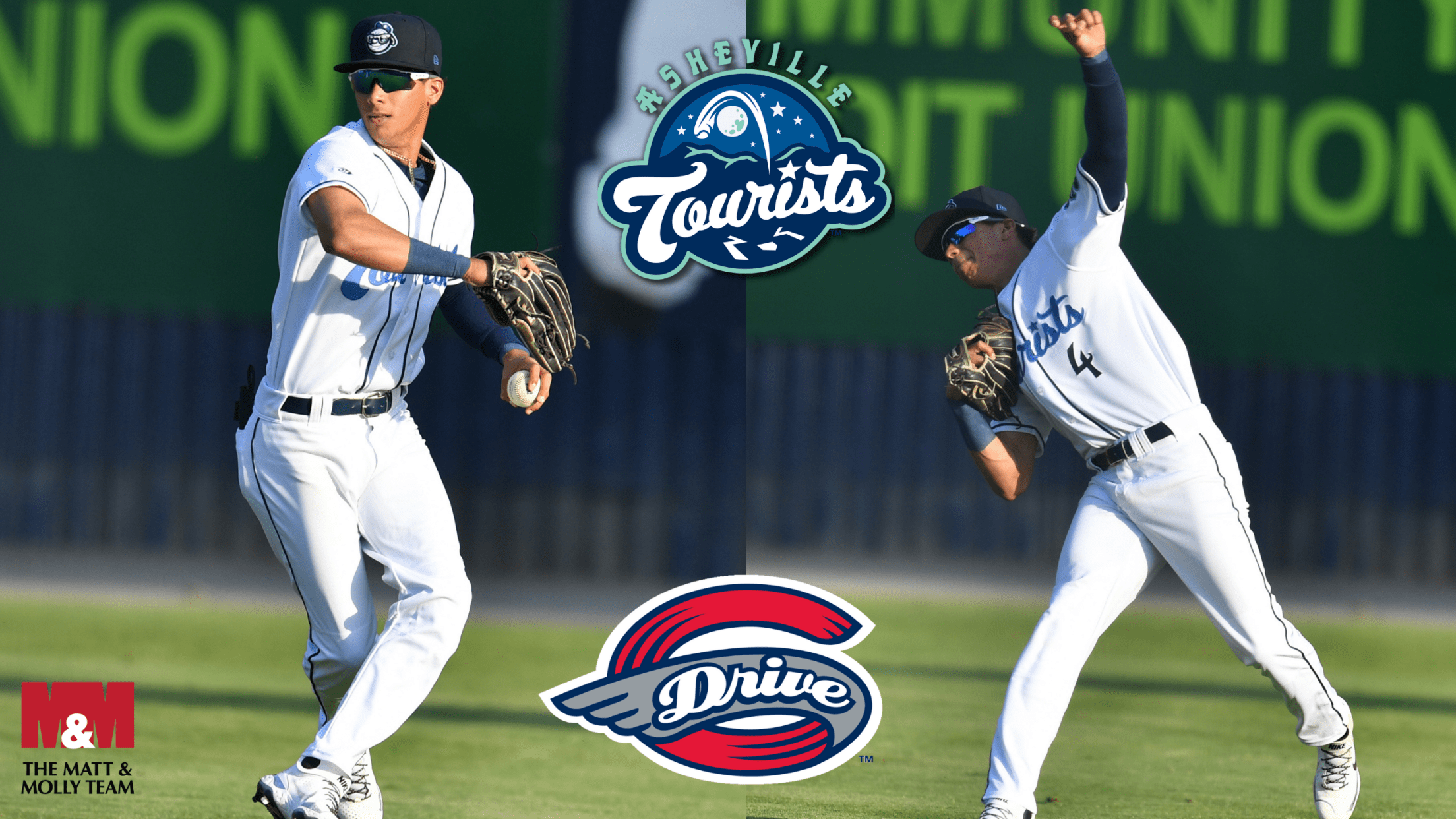 ASHEVILLE- The Asheville Tourists were shutout for the second straight game by the Greenville Drive on Thursday night. Prior to yesterday Asheville had only been shutout once all season. Greenville ran away with the game late and won by a final score of 13-0.
Gambrell Stifles Asheville in Shutout Loss
Tourists Struggle to Solve Drive Pitching, Defense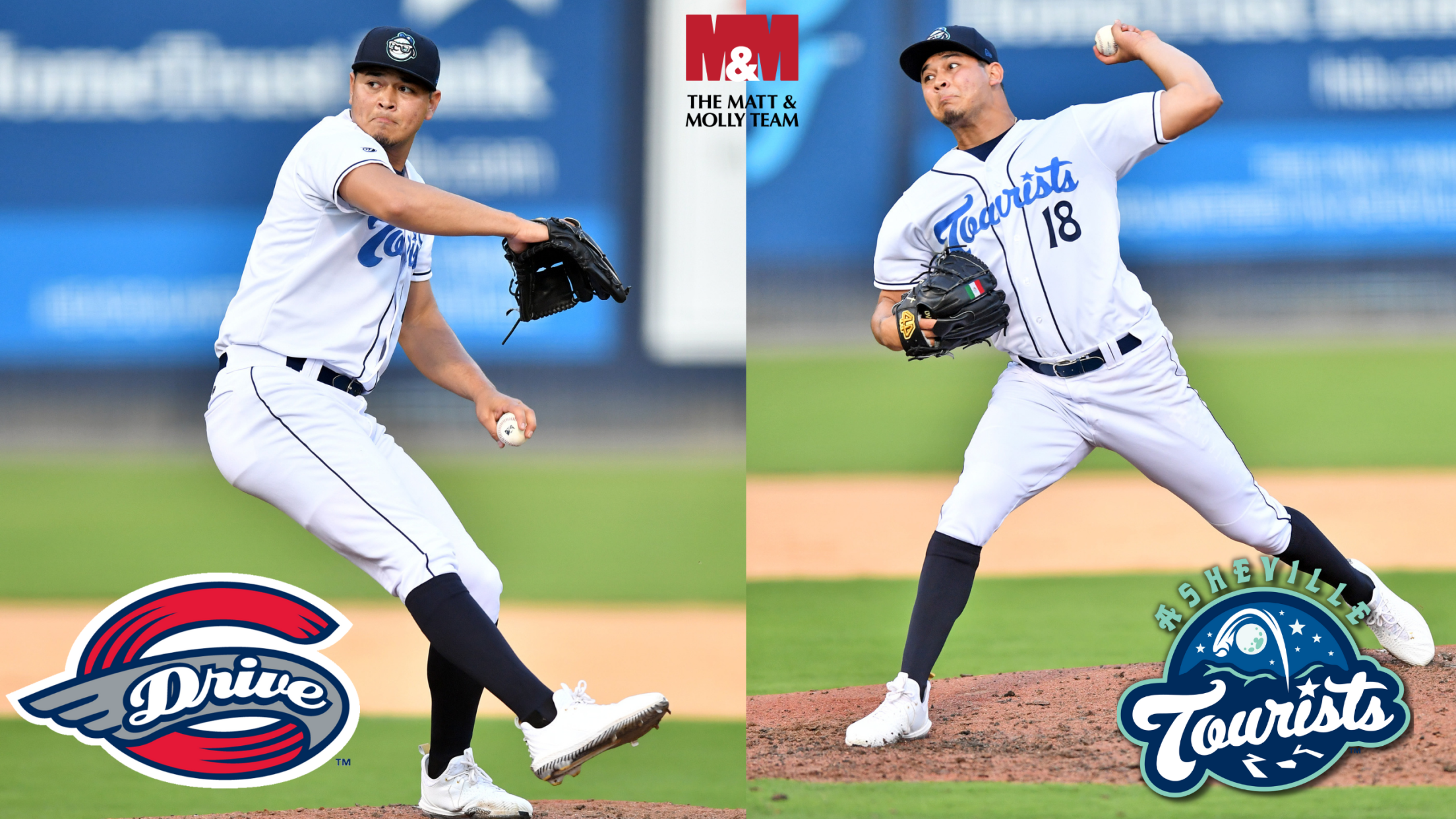 ASHEVILLE- A lot of things need to go right in order to pitch a shutout at McCormick Field. You need to eliminate the big hit, play exceptional defense, and have a starting pitcher set the tone early just to name a few. The Greenville Drive accomplished all three and in
Whitcomb and Arias Shine in Home Debut
Tyler Brown Delivers a Career Night from the Mound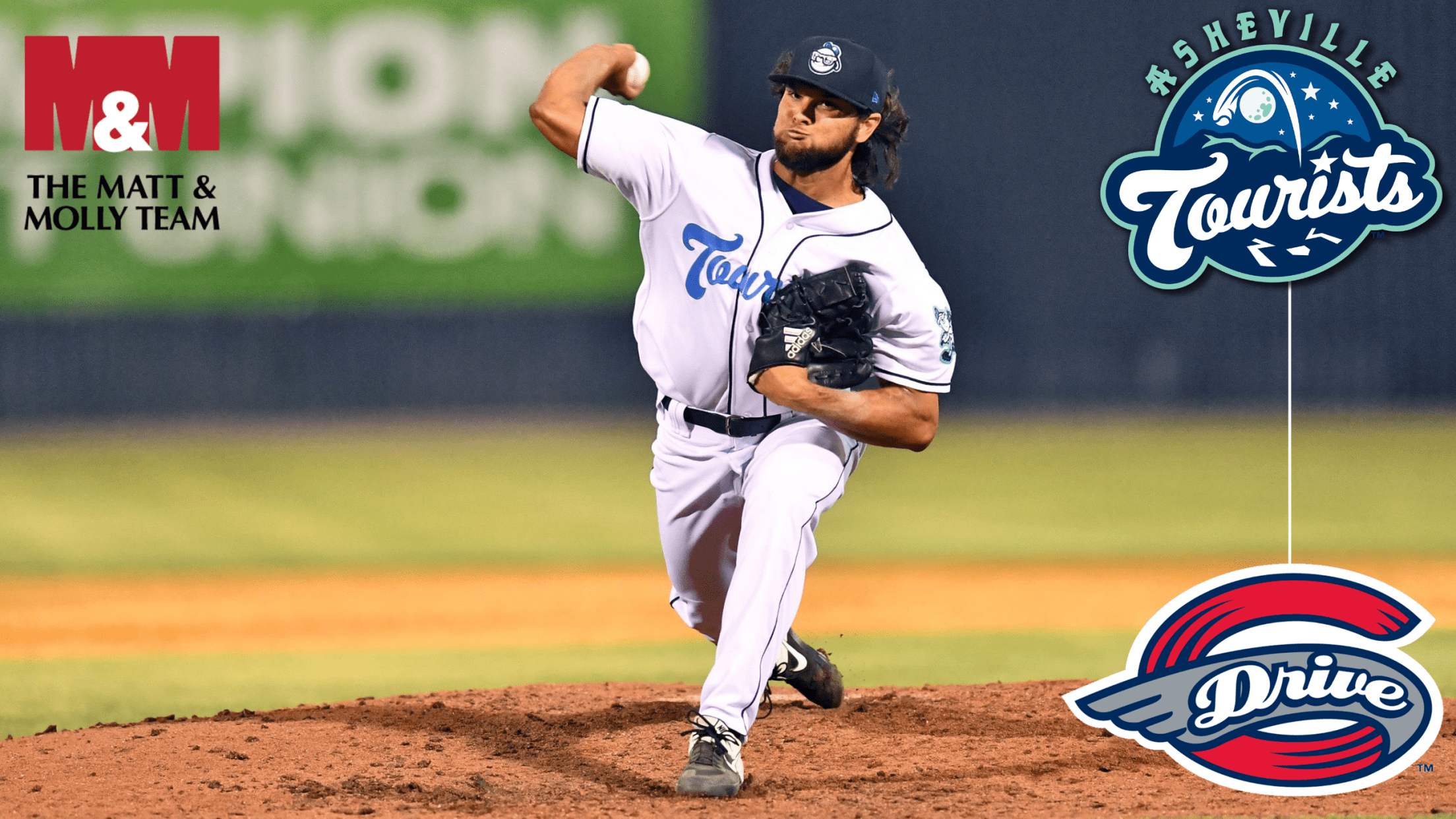 ASHEVILLE- Two Asheville Tourists players made their home debut on Tuesday night, Shay Whitcomb and Bryan Arias. The duo combined to hit three Home Runs and drive in seven during Asheville's 11-4 win over the Greenville Drive. Tyler Brown earned his third win of the season with a dominating performance
It's All Asheville in an Afternoon Blowout
Tourists Beat Grasshoppers 10-3 Behind Four Home Runs and Six No-Hit Innings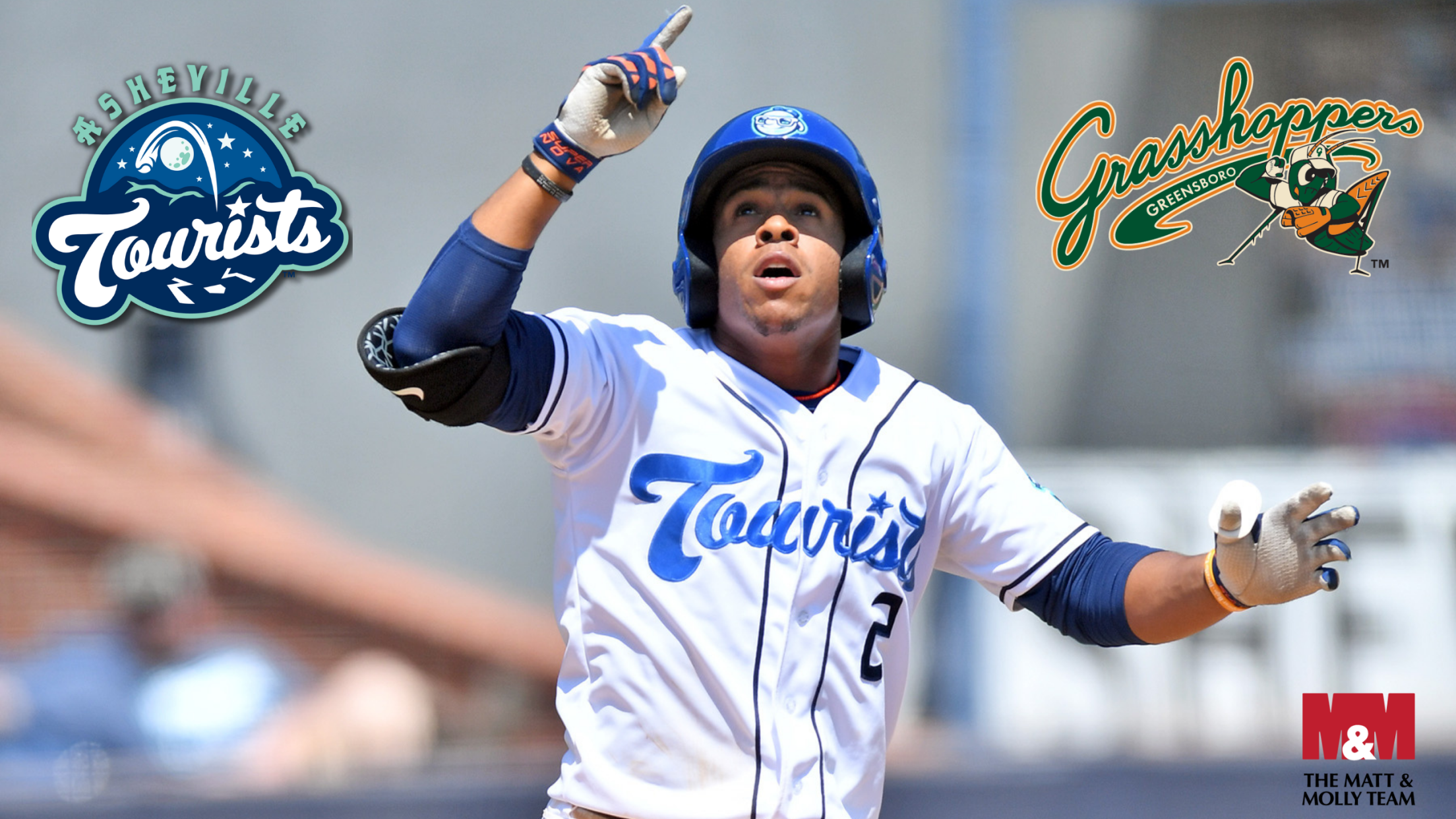 GREENSBORO- The Asheville Tourists will enter Monday's league-wide off day on a high note thanks to their performance on Sunday afternoon. The Tourists flirted with their first no-hitter in 13 years with six hitless innings to begin the game. Ultimately, Asheville came away with a convincing 10-3 victory over the
Grasshoppers Hand Tourists Another Road Loss
Asheville Limited to Three Hits in 5-2 Defeat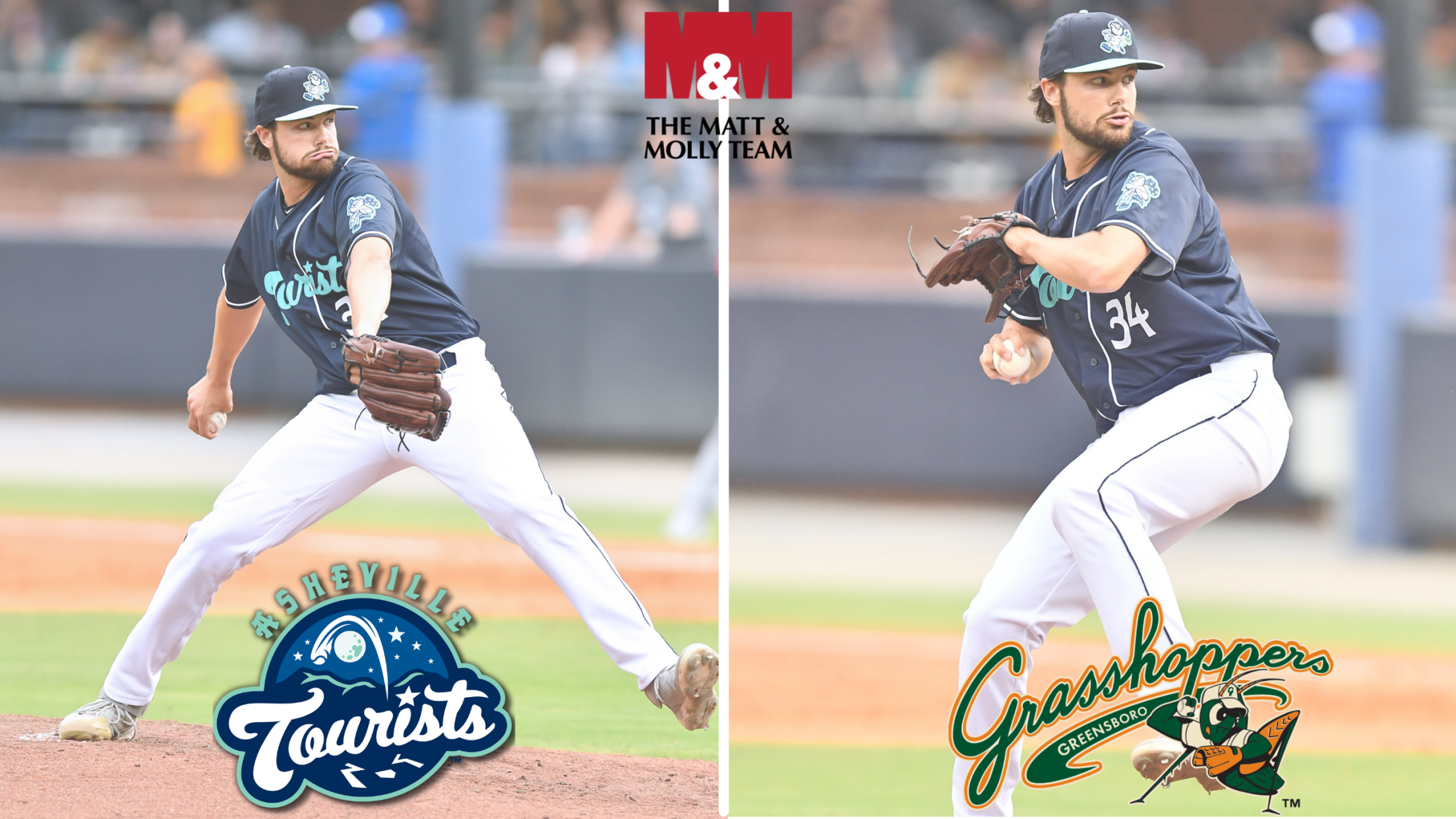 GREENSBORO- The Asheville Tourists fell behind early on Wednesday afternoon and suffered a 5-2 loss to the Greensboro Grasshoppers. It is the sixth loss through eight games of the current road trip and the 20th loss in 26 road games this season. Asheville was held to only three hits in
Tourists Lose Close One After Greensboro Walk-Off Homer
Biermann's Ninth Inning Bomb Not Enough to Pull Ahead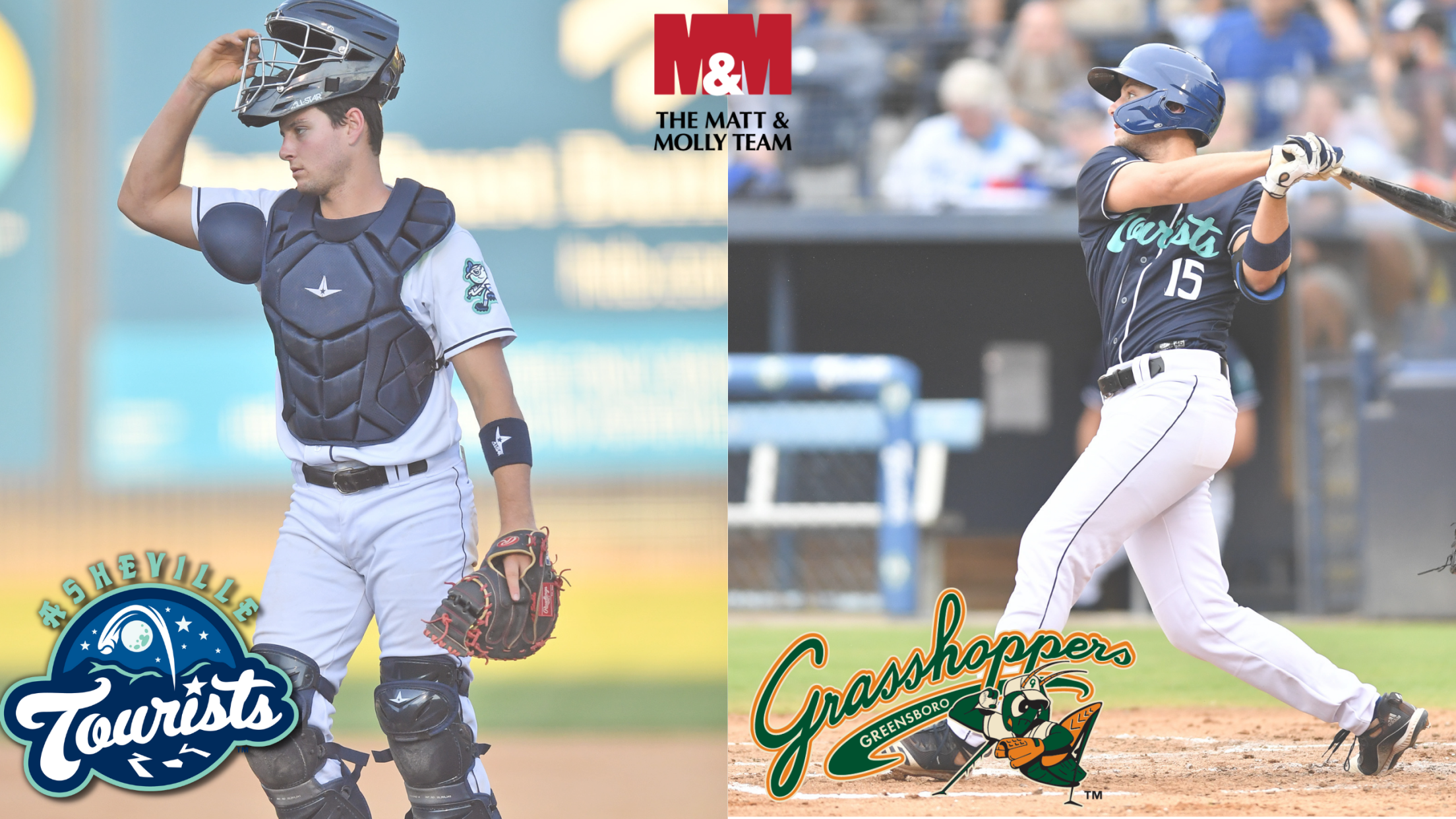 GREENSBORO– The Asheville Tourists kicked off their series against the Greensboro Grasshoppers in a back-and-forth game where they fell just short 7-5. The Grasshoppers Centerfielder, Matthew Frazier, sealed the game in the bottom of the ninth with a Home Run to right field.
Dominating All-Around Performance Makes it Two in a Row
Tourists Blast Four Home Runs and Toss a Shutout in the Process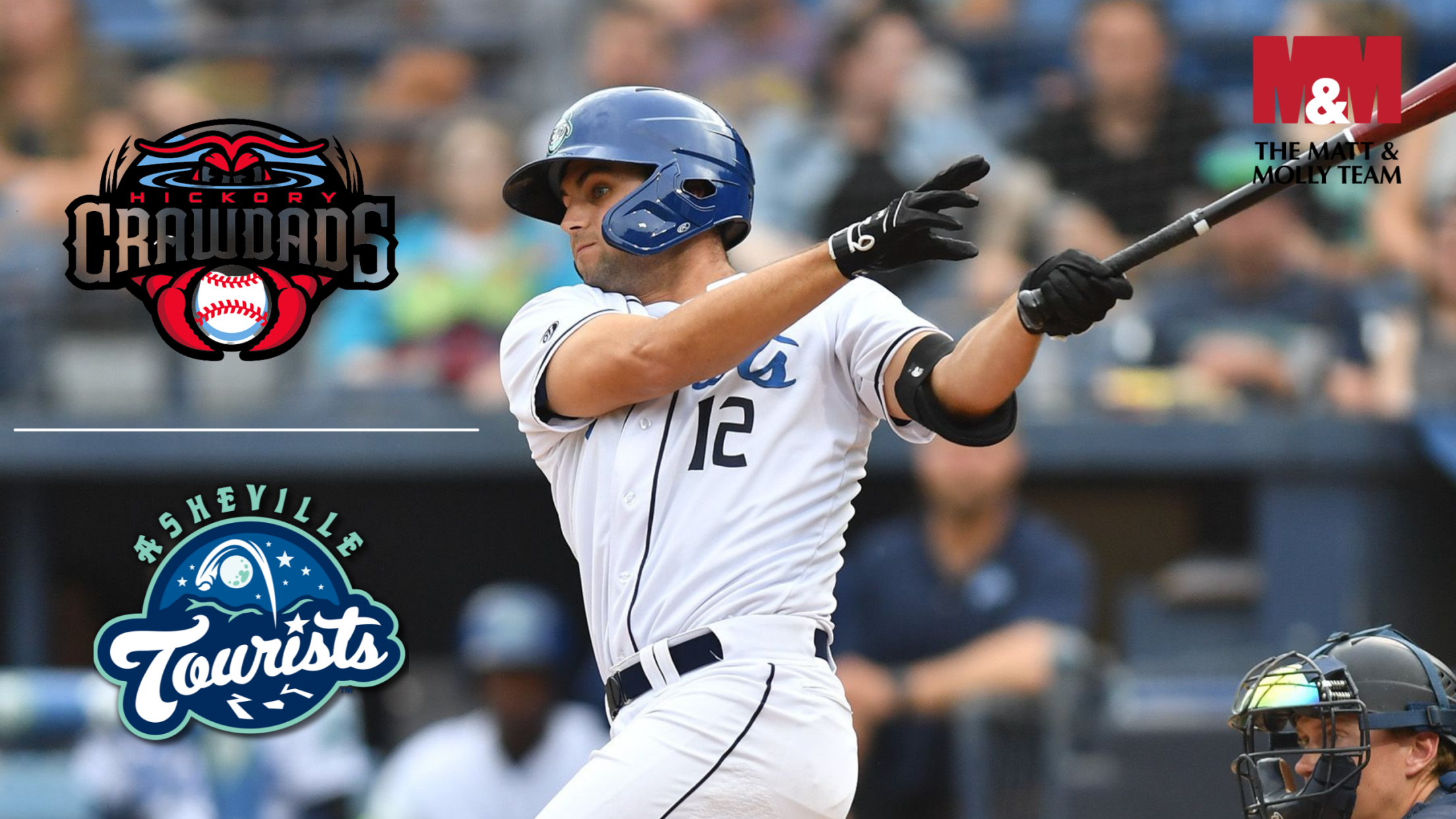 HICKORY- The Asheville Tourists put together their best performance away from home and arguably their best game of the season on Saturday night. Asheville defeated the Hickory Crawdads 12-0 in a contest they owned from the start. The Tourists hit four Home Runs while Matt Ruppenthal and Danny Cody combined
Nova, Abreu Combine For Six Hits in Much Needed Win
Lopez Earns Fourth Win, Horrell Finishes it Off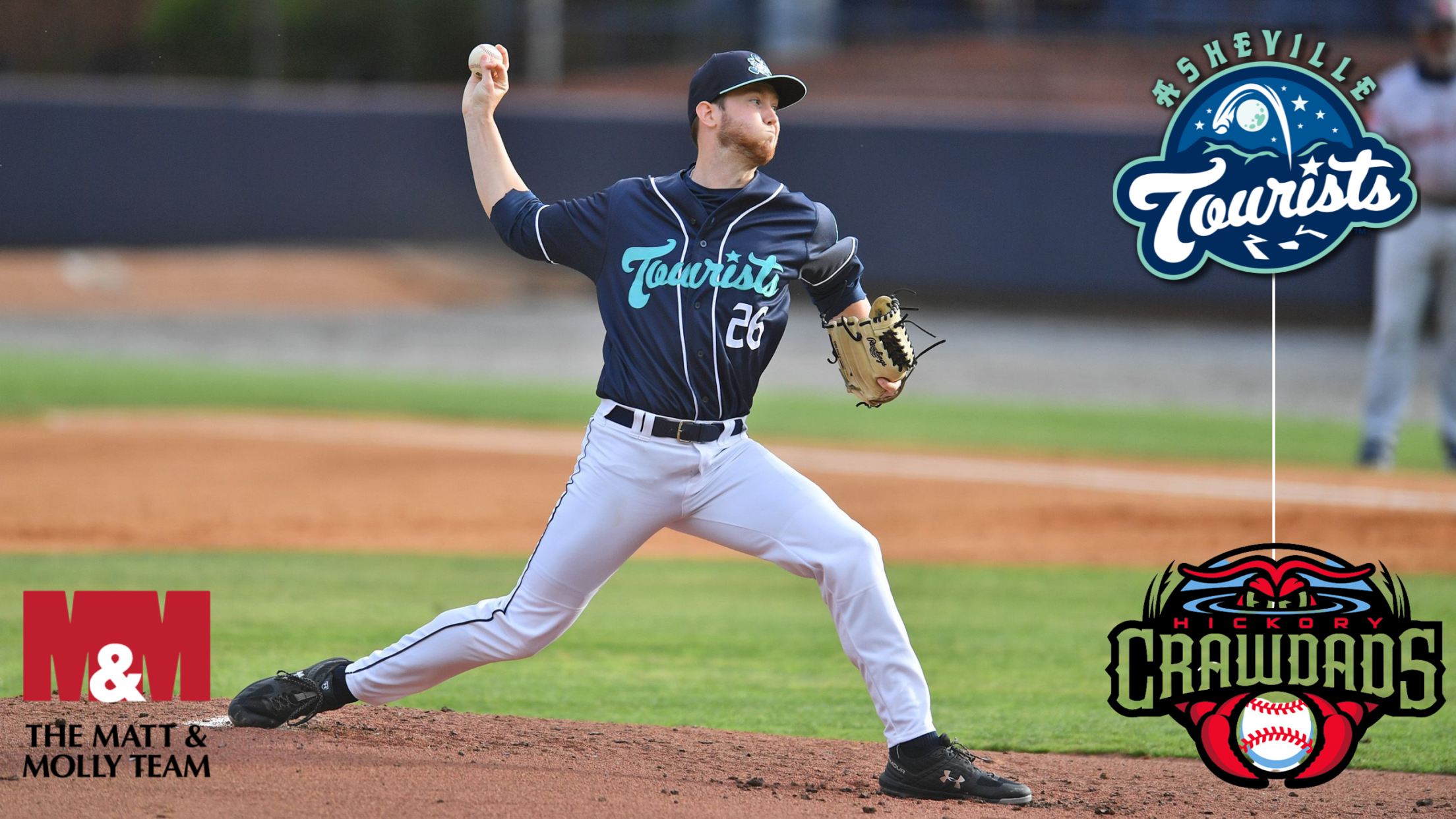 HICKORY- The Asheville Tourists earned a 7-4 victory by fending off a late rally by the Hickory Crawdads and adding some insurance runs late. Freudis Nova had three hits, including an RBI double, and Wilyer Abreu notched three hits from the top of the order. Abreu's late two-run Home Run
Tourists Hold Crawdads to Four Hits; Still Come Up Short
Bullpen Strong However Early Hickory Home Runs the Difference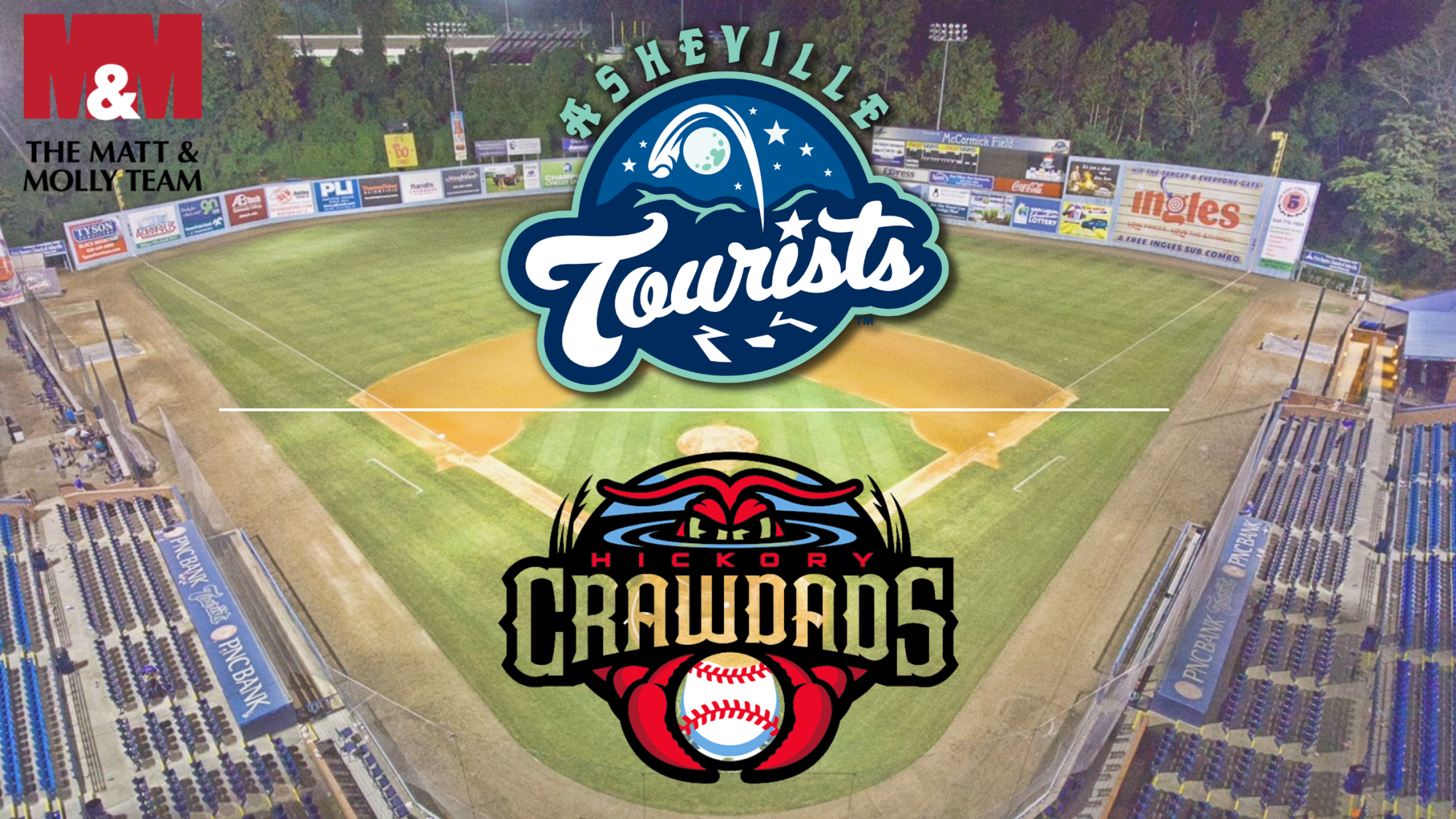 HICKORY- The Asheville Tourists held the Hickory Crawdads to only four hits on Wednesday night. Two of those four hits were Home Runs and the Crawdads used those blasts to come away with their second straight victory over the Tourists. Asheville fell by a final score of 5-3.
Valdez Brings RBI Total to 51 in Tourists 9-3 Win
Danny Cody Spins Five Scoreless for his First Win of the Season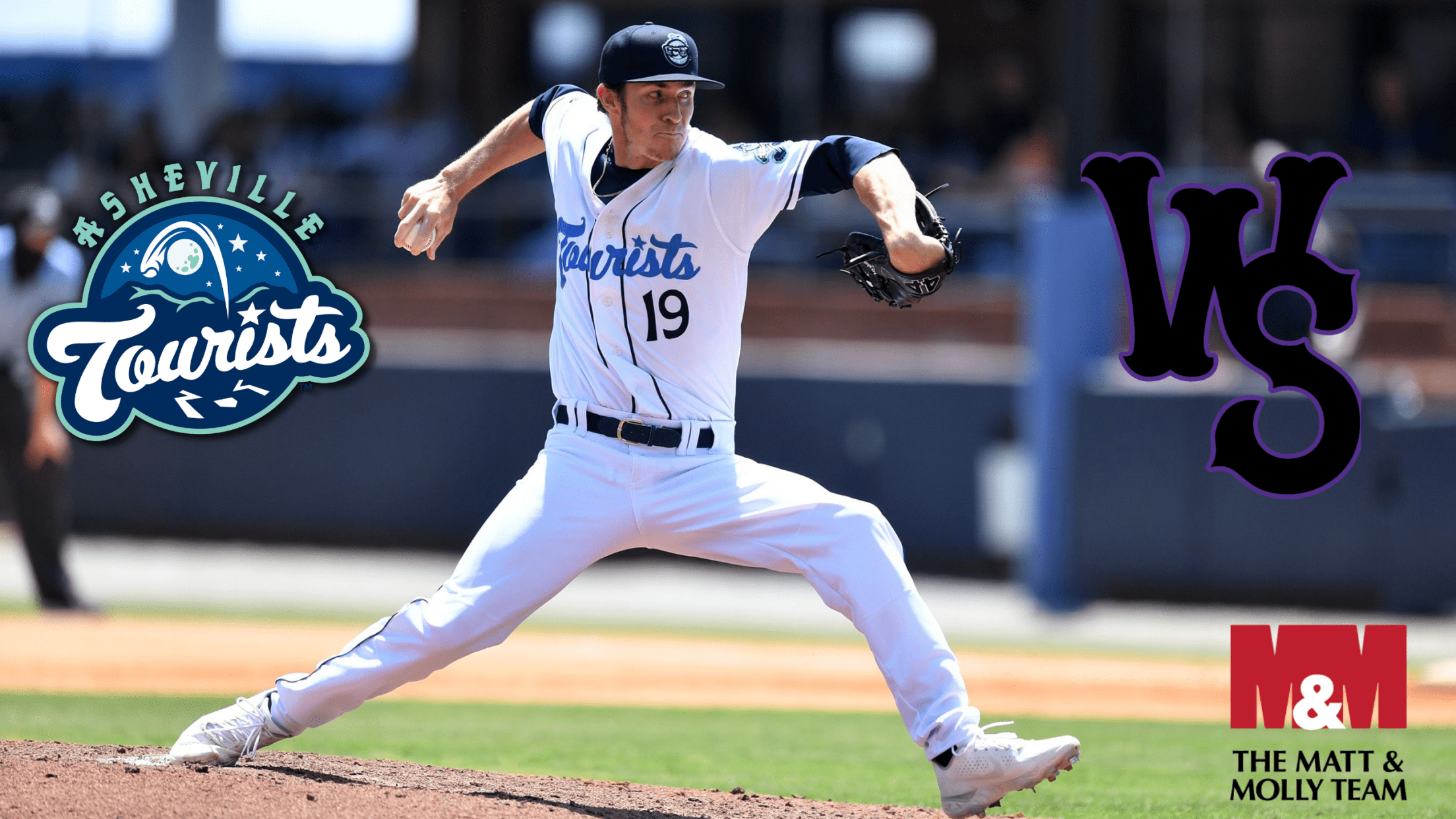 ASHEVILLE- Enmanuel Valdez became the first player in Minor League Baseball to surpass the 50 RBI plateau in 2021. Valdez plated four in the Asheville Tourists 9-3 victory over the Winston-Salem Dash to bring his season RBI total to 51. Valdez had help from his offensive teammates and especially from
Not Asheville's Night - Tourists Fall to Dash 13-2
Two Players Forced to Leave the Game with Injuries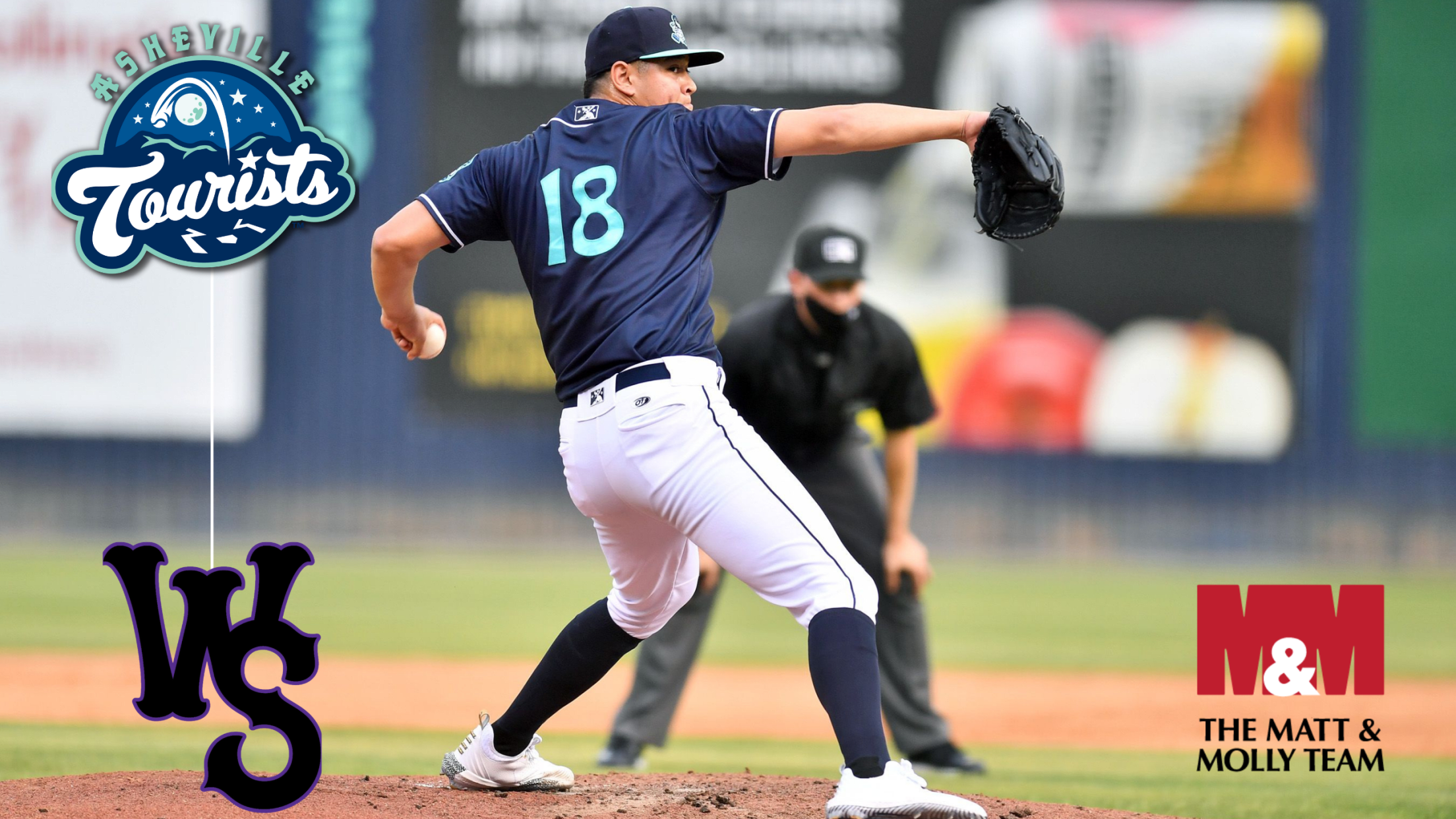 ASHEVILLE- The Asheville Tourists were unable to handle the Winston-Salem Dash's fast start on Saturday evening. Asheville fell behind 4-0 after one inning and an eight-run fourth put Winston-Salem on top 12-0. The Dash finished out the contest with a 13-2 win over the Tourists.
Asheville Losses Big Due to Aberdeen's 12-Run Inning
Tourists Hammered at Home, 19-4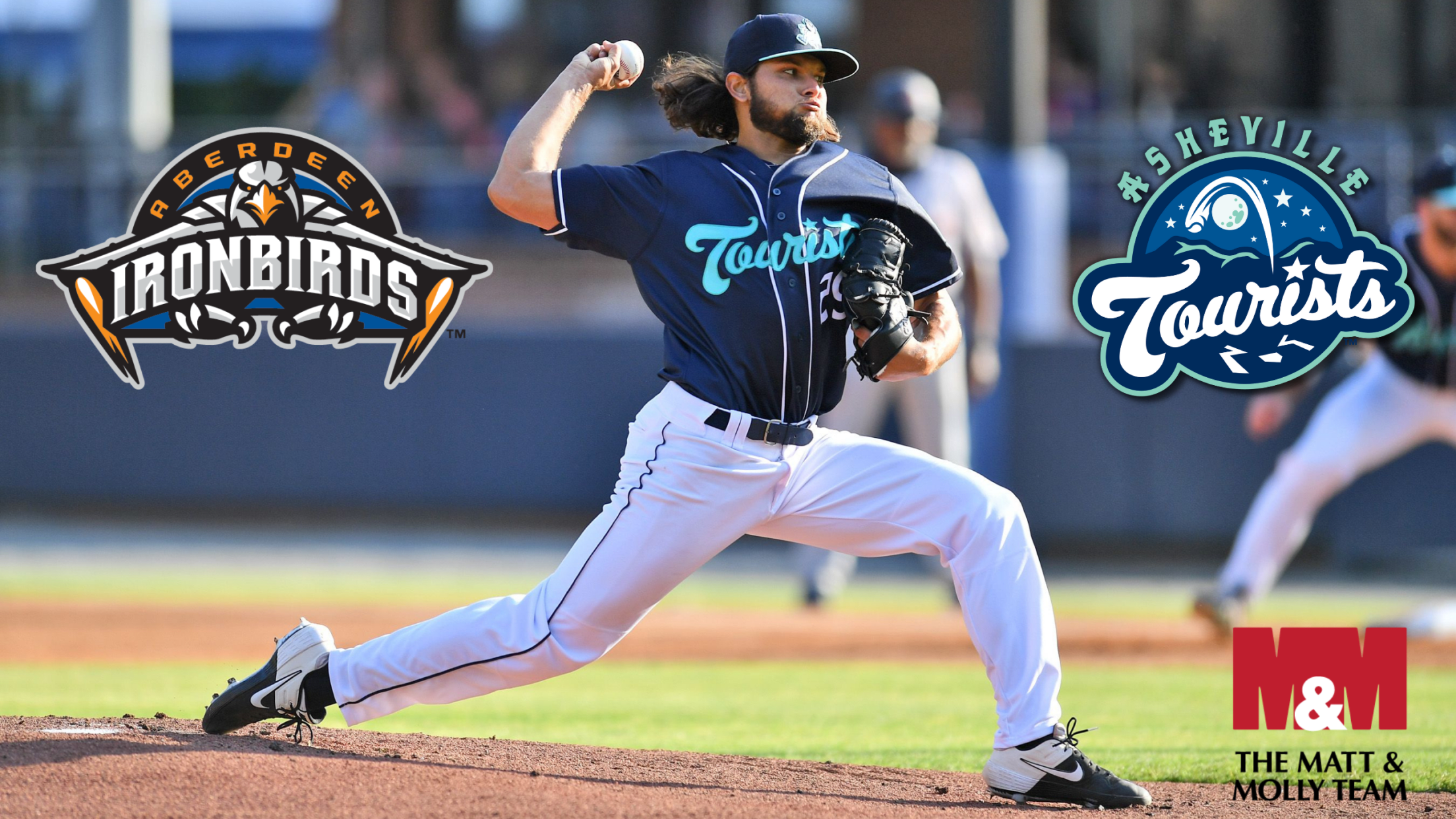 ASHEVILLE- The Asheville Tourists are in the midst of a season-high three game home losing streak after suffering a 19-4 loss to the Aberdeen IronBirds on Saturday. The first two losses both came by one run. Tonight, the visitors plated 12 runs in the third inning and cruised from there.
Tourists Make a Statement to Open Up the Homestand
Asheville Bangs Out 15 Hits; Pitching Staff Strikes Out 16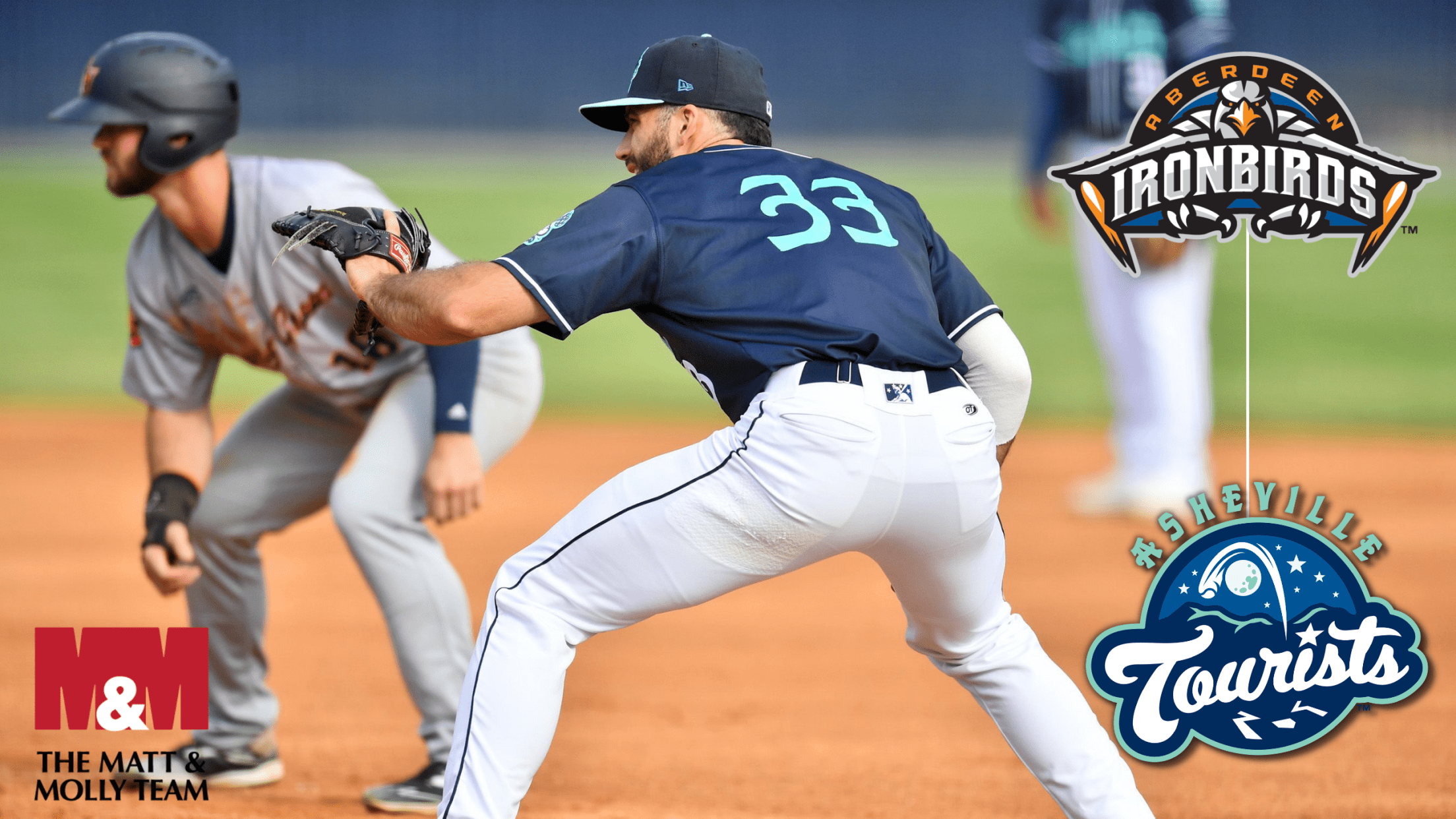 ASHEVILLE- The Asheville Tourists made a statement on Tuesday night in their 13-5 victory over the Aberdeen IronBirds. Asheville dominated Aberdeen in both hitting and pitching with an output of 15 base hits and a pitching staff mark of 16 strikeouts.
Moclair, Melendez and Procopio Spin Asheville's First Shutout
Tourists Hammer Braves 9-0 to Conclude Lengthy Road Trip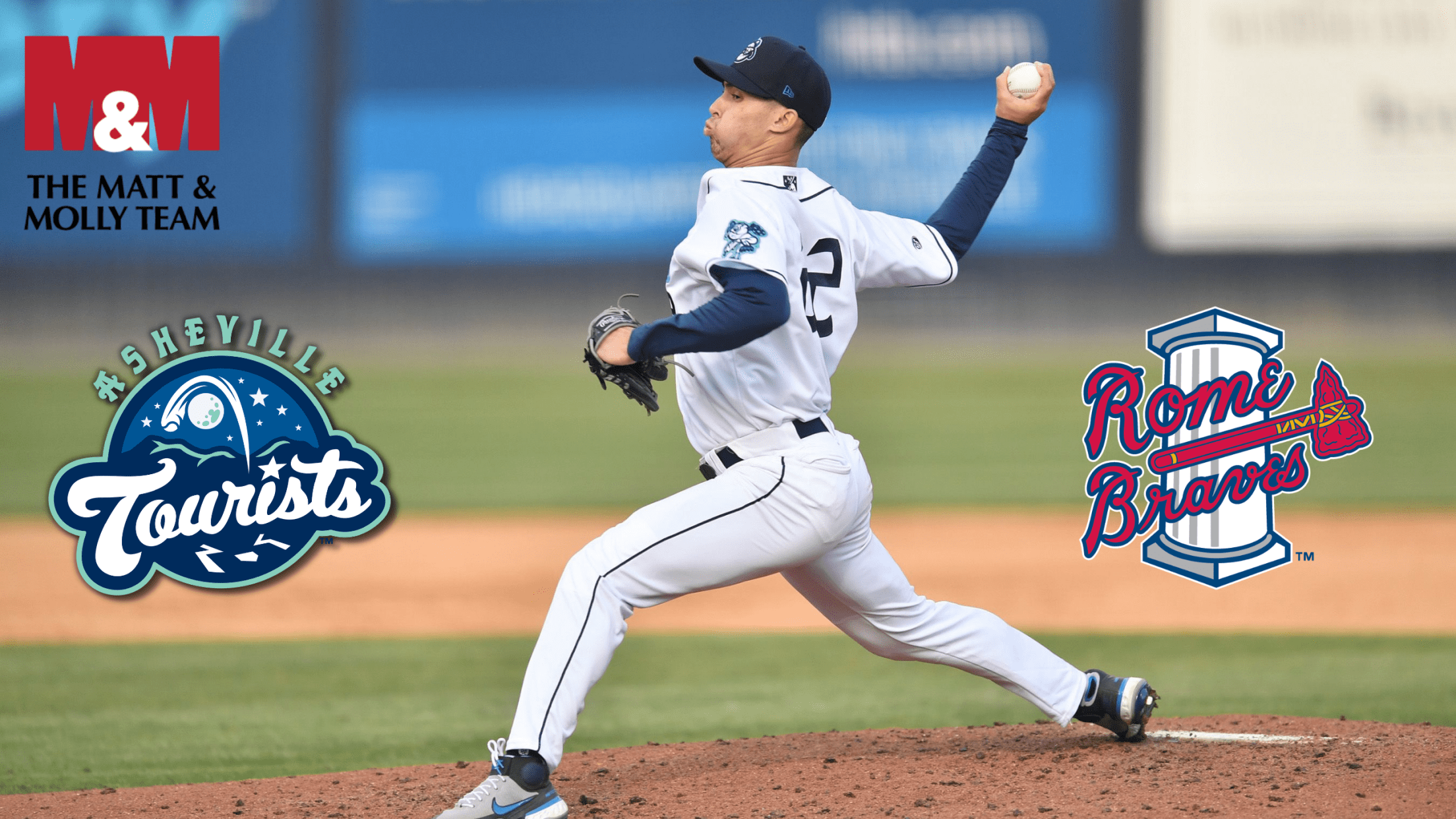 ROME- The Asheville Tourists pitched their first shutout of 2021 and it could not have come at a better time. The Tourists had dropped four out of five to the Rome Braves and netted only a pair of victories through the first 11 games of their road trip. Sunday afternoon,
Double Header Results in Two More Road Losses
Tourists Fall to 3-14 Away from Home after Dropping Twin Bill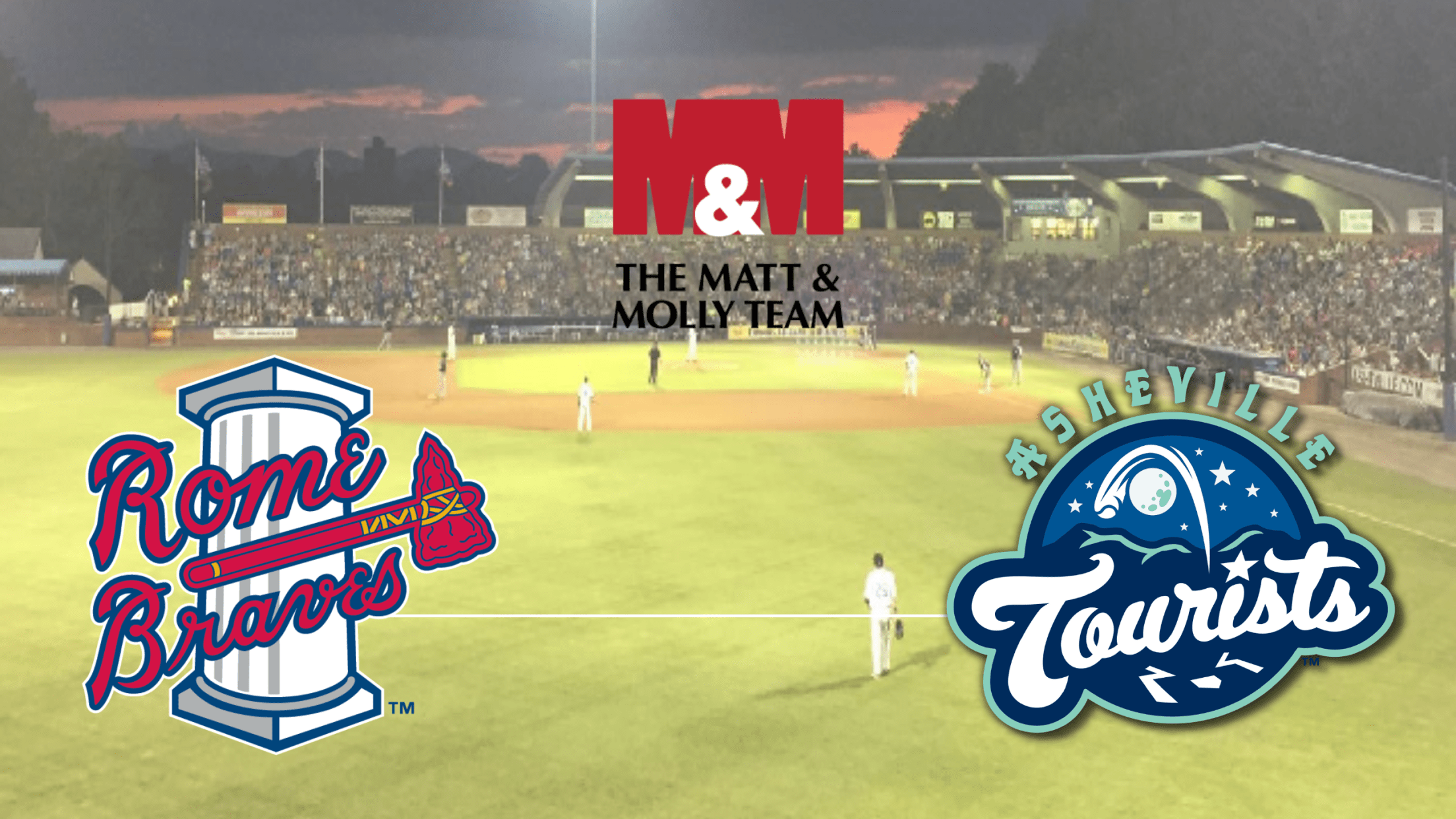 ROME- The Asheville Tourists fought their way through a pair of games at State Mutual Stadium on Friday night. For the majority of the evening, the Tourists were in good position to come away with one or possibly two victories. However, in both contests the Rome Braves used a massive
Balanced Attack Leads Tourists to a 6-5 Victory
Asheville Clicks on All Cylinders to Snap Five Game Skid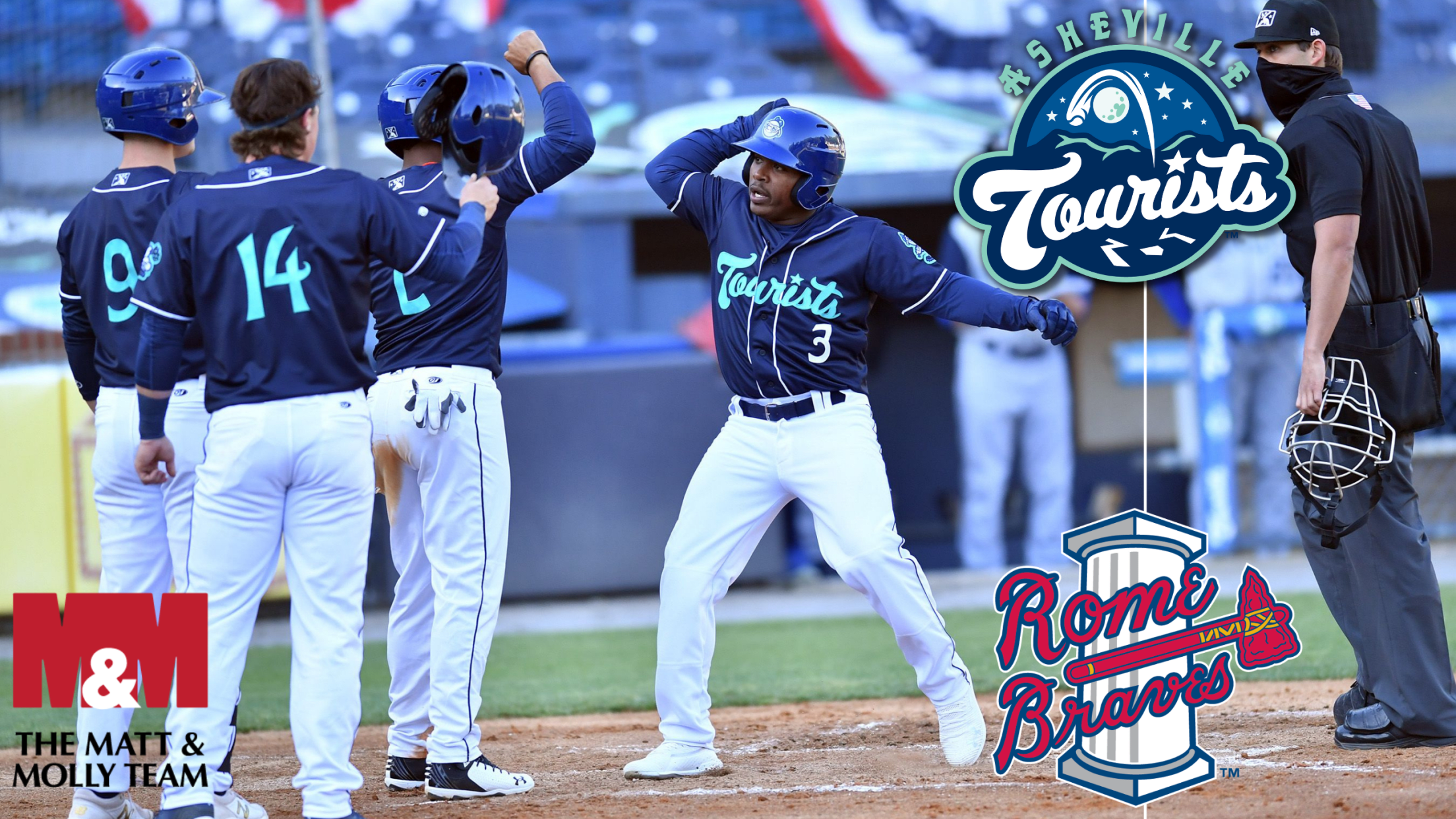 ROME- The Asheville Tourists took care of business on Thursday night with an exciting 6-5 win over the Rome Braves. Asheville used timely hitting, quality baserunning, and clutch pitching to secure the victory.
Nova perfect at the plate for River Bandits
Astros No. 3 prospect goes 4-for-4 with walk, two runs scored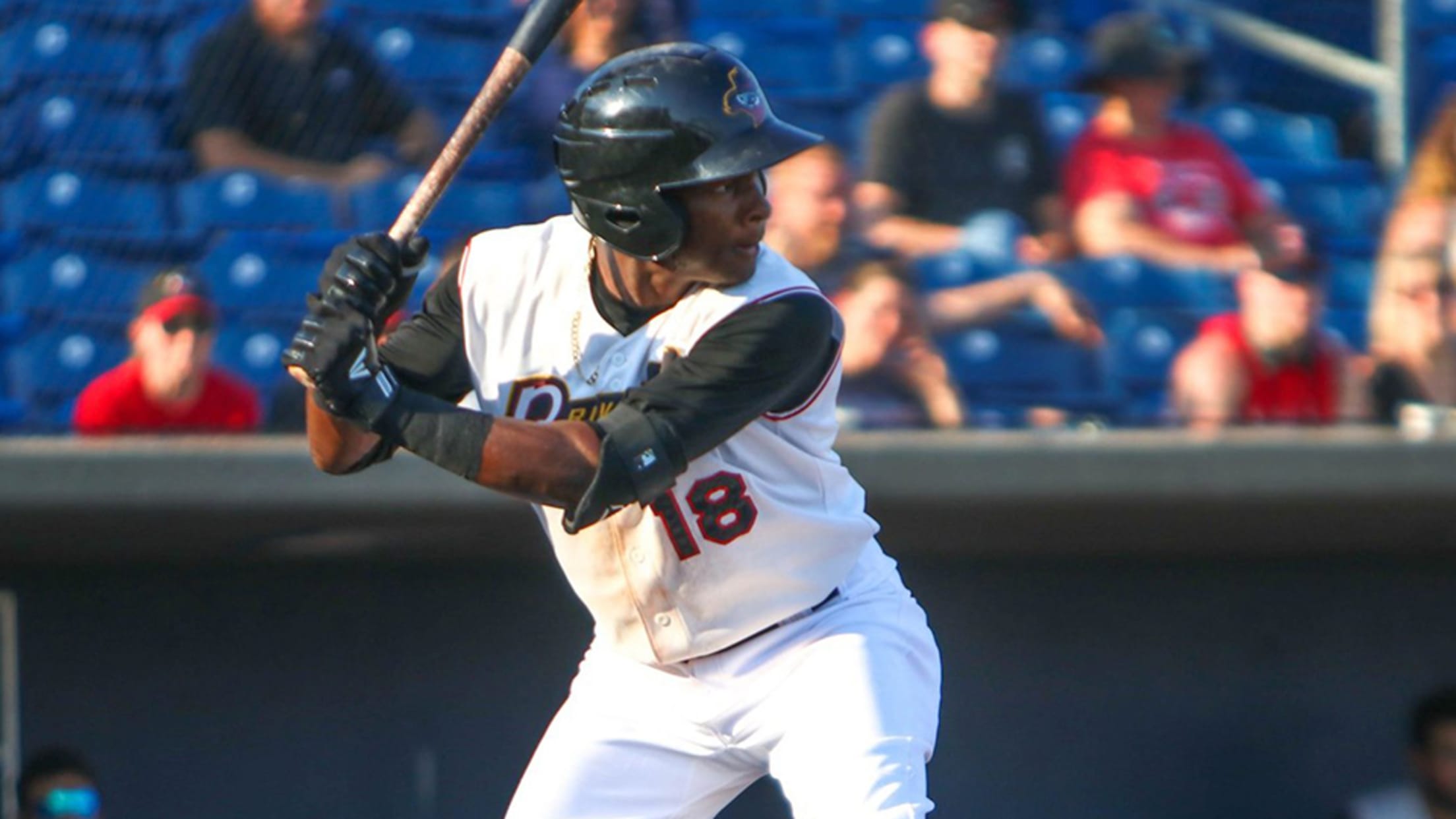 Every time Freudis Nova stepped to the plate Tuesday, the leadoff man found a way to reach base and set the table for the rest of the Class A Quad Cities lineup.The third-ranked Astros prospect went 4-for-4 with a double, a walk and scored twice as the River Bandits bested Cedar