Hundreds Of Youth Players Have Special Night At Blue Wahoos Stadium
Tiger Point Sports Association Has Youth Baseball, Softball Teams At Stadium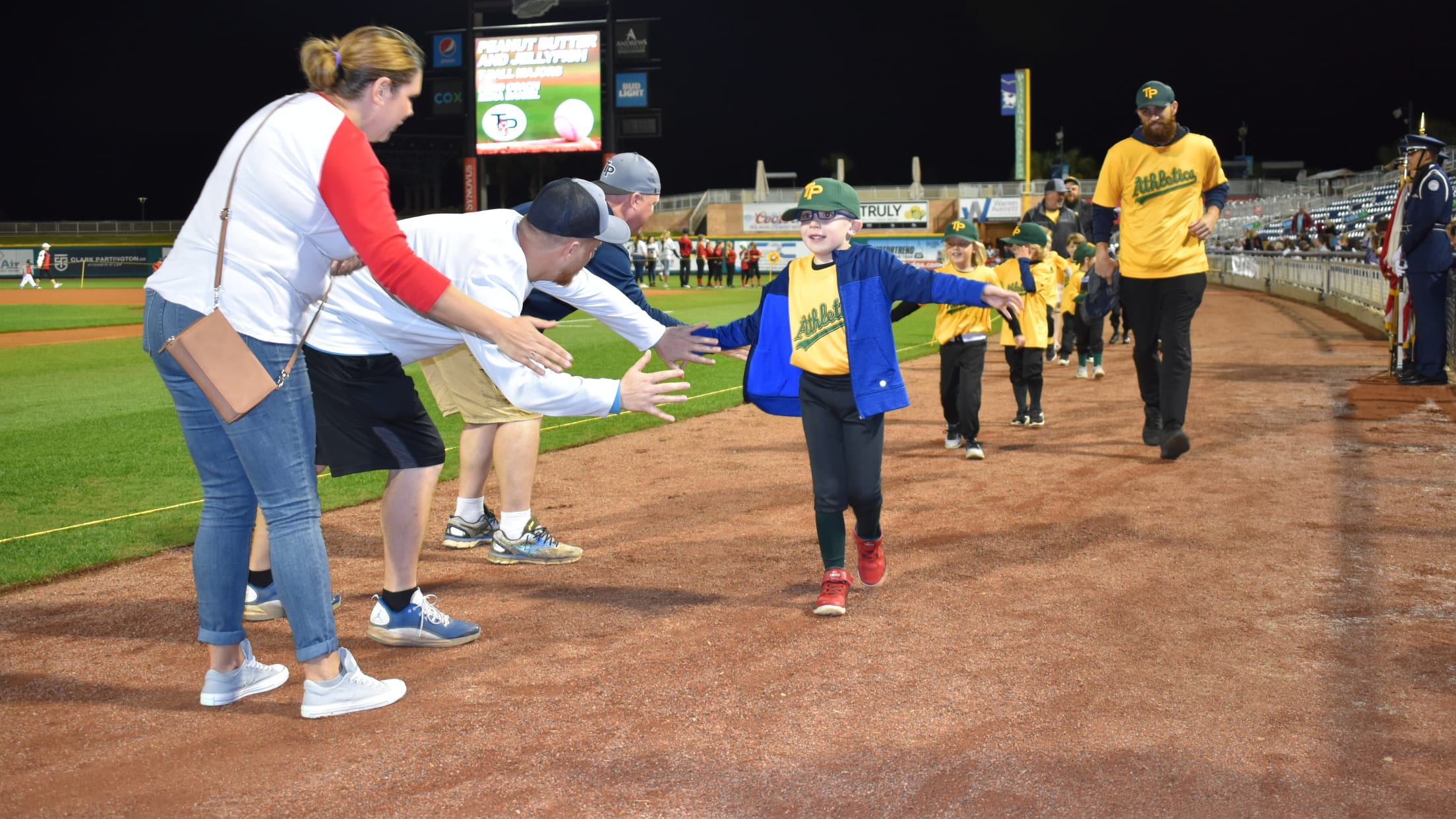 The youth baseball and softball seasons began at Blue Wahoos Stadium in a big way March 5 for the Tiger Point Sports Association. Hundreds of young players, ages pre-school to high school, participated in the Tiger Point Opening Night recently with a parade of teams in an Olympics-style opening ceremonies
The youth baseball and softball seasons began at Blue Wahoos Stadium in a big way March 5 for the Tiger Point Sports Association.
Hundreds of young players, ages pre-school to high school, participated in the Tiger Point Opening Night recently with a parade of teams in an Olympics-style opening ceremonies at the ballpark.
It was another way the bayfront stadium can be used to help showcase a special occasion. The stadium is available for any such night for area teams.
In this case, girls softball teams, boys baseball teams and mixed T-Ball teams all paraded along the warning track from right field to behind home plate before gathering in the outfield. Each team had its banner, along with the adult coaches as they entered through the right field gate.
The teams were announced on the stadium sound system and shown on video. Parents gathered in the stands and enjoyed items from the Blue Wahoos' Wheelhouse Diner concession stand.
The hour-long event concluded with TPSA president Tim Cannada addressing the crowd and teams. Games in both sports began last weekend at Tiger Point Park and Recreational Facility located in Gulf Breeze.
The Tiger Point Sports Association is a non-profit organization offering youth sports in flag football, soccer, T-Ball, baseball and soccer for youth in Gulf Breeze, Tiger Point, Midway and Navarre.
Utilizing Blue Wahoos Stadium for an event like this one can be arranged by contacting Shannon Reeves, the Blue Wahoos events sales manager at [email protected]