Did you know? California League edition
Eight unique facts, one for each on the Class A Advanced circuit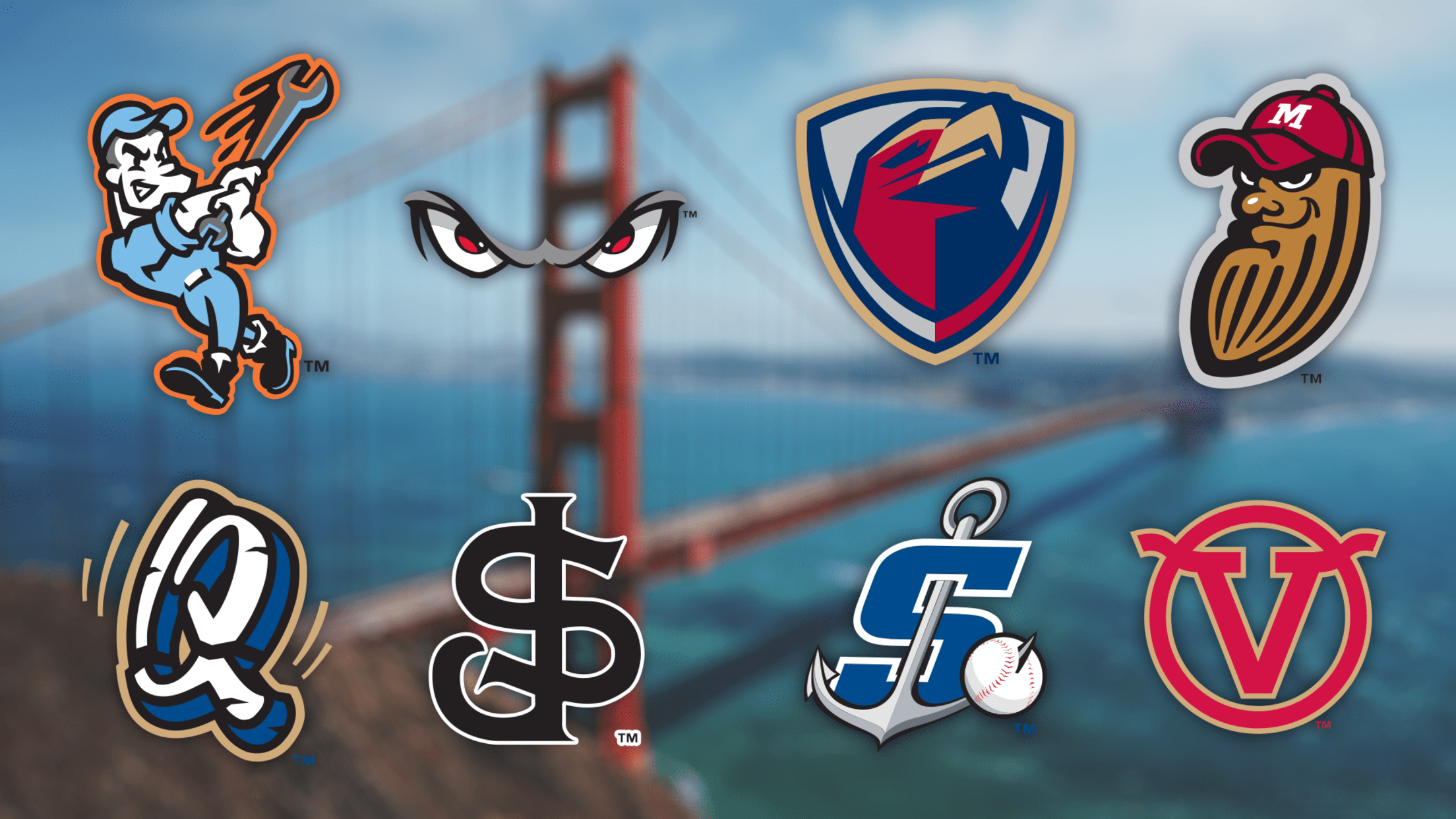 When it comes to size, scope and longevity, few, if any, sporting bodies can rival Minor League Baseball. With 160 teams in nearly as many markets, there are innumerable nooks and crannies to explore. This marks the sixth installment in a series dedicated to such explorations, providing one unique, weird,
When it comes to size, scope and longevity, few, if any, sporting bodies can rival Minor League Baseball. With 160 teams in nearly as many markets, there are innumerable nooks and crannies to explore. This marks the sixth installment in a series dedicated to such explorations, providing one unique, weird, poignant or otherwise memorable fact about each team or city in each of Minor League Baseball's 14 admission-charging leagues. Remember -- it's about the journey, not the destination. To share your own favorite team or city facts, please reach out via email ([email protected]) or Twitter (@bensbiz). Previous installments: International League, Pacific Coast League, Eastern League, Southern League, Texas League.
The introduction to these "Did you know?" articles have consistently focused on geographical absurdities and inconsistencies. The International League is entirely domestic; the Pacific Coast League has teams in the Central time zone; the Eastern League has a Western Division; half of the Texas League doesn't play in Texas. And so forth and so on.
But not so with the California League. The California League currently has eight teams and all of them are found in California. If there was an organization dedicated to celebrating accuracy in professional sports league naming, this Class A Advanced circuit would surely be honored. In lieu of such awards, let's get to the facts.
Inland Empire 66ers
"Best mascot" is a subjective determination, surely not an appropriate subject for the rigorously fact-based exercise that is this article. That said, any discussion of the best mascot in the California League surely should include Bernie of the Inland Empire 66ers. Bernie, of indeterminate species and originally from Utah, relocated to California in 1999 and became the co-mascot for the San Bernardino Stampede (alongside the since-retired Bug). The Stampede rebranded as the Inland Empire 66ers prior to the 2003 season, and Bernie remained through the overhaul. There was never any thought of replacing him because Bernie is special. For one thing, he's the only mascot in the league (and, most likely, all of Minor League Baseball), who can speak. Bernie knows one word, but it's a word possessing nearly infinite variations: Woo!
Bernie says goodnight, @66ersBaseball pic.twitter.com/Zv6u49bEw5

— Benjamin Hill (@bensbiz) May 12, 2017
Lake Elsinore Storm
"Best promotion" is also a subjective determination, of course, but any discussion of the best promo in the California League surely should include the Lake Elsinore Storm's long-running "Nothing Night." But perhaps "anti-promotion" would be a better term, as this evening is dedicated to erasing as many elements of the fan experience as possible. On "Nothing Night," the Storm don't charge admission or sell food. The videoboard and PA system are turned off, there are no between-inning contests and Thunder the mascot is nowhere to be found. All that's left is baseball, and that's the point.
Lancaster JetHawks
Lancaster is located in the Antelope Valley, which, among other things, is known for its exceedingly windy climate. The JetHawks' Copa de la Diversión identity, El Viento, literally translates to "The Wind." It's a fitting name for a team that sometimes has to delay or postpone games due to haboobs, and who in the past has staged weekly promotions such as Tumbleweed Tuesday and Wind Speed Wednesday. As part of the latter endeavor, fans received ticket discounts based on the current wind speed (20 miles an hour equals 20 percent off, for example).
Wind speed Wednesday prices are
$9.50 Grandstand
$13.50 Diamond Club
Available at the box office only, cannot be combined with any other offers! pic.twitter.com/SRL8obu5Jy

— Lancaster JetHawks (@JetHawks) August 29, 2018
Modesto Nuts
Modesto has hosted a California League team in nearly every season since 1946, and no less than seven alumni have gone on to be elected to the Baseball Hall of Fame. The last Cooperstown-enshrined player to appear in Modesto was Rickey Henderson, who stole 95 bases for the Modesto A's in 1977 at the age of 18. Rickey stole seven bases in a game on May 26 that season against Fresno, equaling a California League record that had been established two years prior by Lee Mazzilli.
Rancho Cucamonga Quakes
The Quakes were named as such because their ballpark is located adjacent to multiple earthquake fault lines. According to this writer's research, this makes them the only professional sports team in all of the United States and Canada to have a name that begins with the letter Q.
San Jose Giants
San Jose has fielded a San Francisco affiliate named the Giants in every season since 1988. This period of stability was preceded by an era that was anything but stable. From 1983 through 1987, San Jose's Cal League team was an unaffiliated entity named the Bees. The 1986 version of this squad featured five members on loan from Japan's Seibu Lions, as well as five former Major Leaguers who had been suspended because of substance abuse issues. A 2016 Sports Illustrated article declared the 1986 Bees to be the "weirdest team ever."
Stockton Ports
Stockton is a charter member of the league, which was established in 1941. Over the course of the city's long Minor League Baseball history, its team most often has been named the Ports. In 2000 and 2001, however, Stockton fielded a team known as the Mudville Nine. This moniker was an homage to Ernest Thayer's poem "Casey at the Bat," which takes place in a "Mudville" locale that some believe was a stand-in for Stockton.
Visalia Rawhide
The Visalia Rawhide are the circuit's reigning champions, breaking a title drought that stretched back to 1978. This drought was thought to be due to the Curse of the Alligator. Joe Charboneau, a member of that 1978 championship squad, kept a pet alligator in his bathtub named Chopper. After the gator met an untimely demise, his raging reptilian ghost allegedly put a hex on the franchise that lasted for the next four decades.