Bees Swarm Dodgers in Series Finale
Salt Lake breaks out for 14 runs to prevent OKC sweep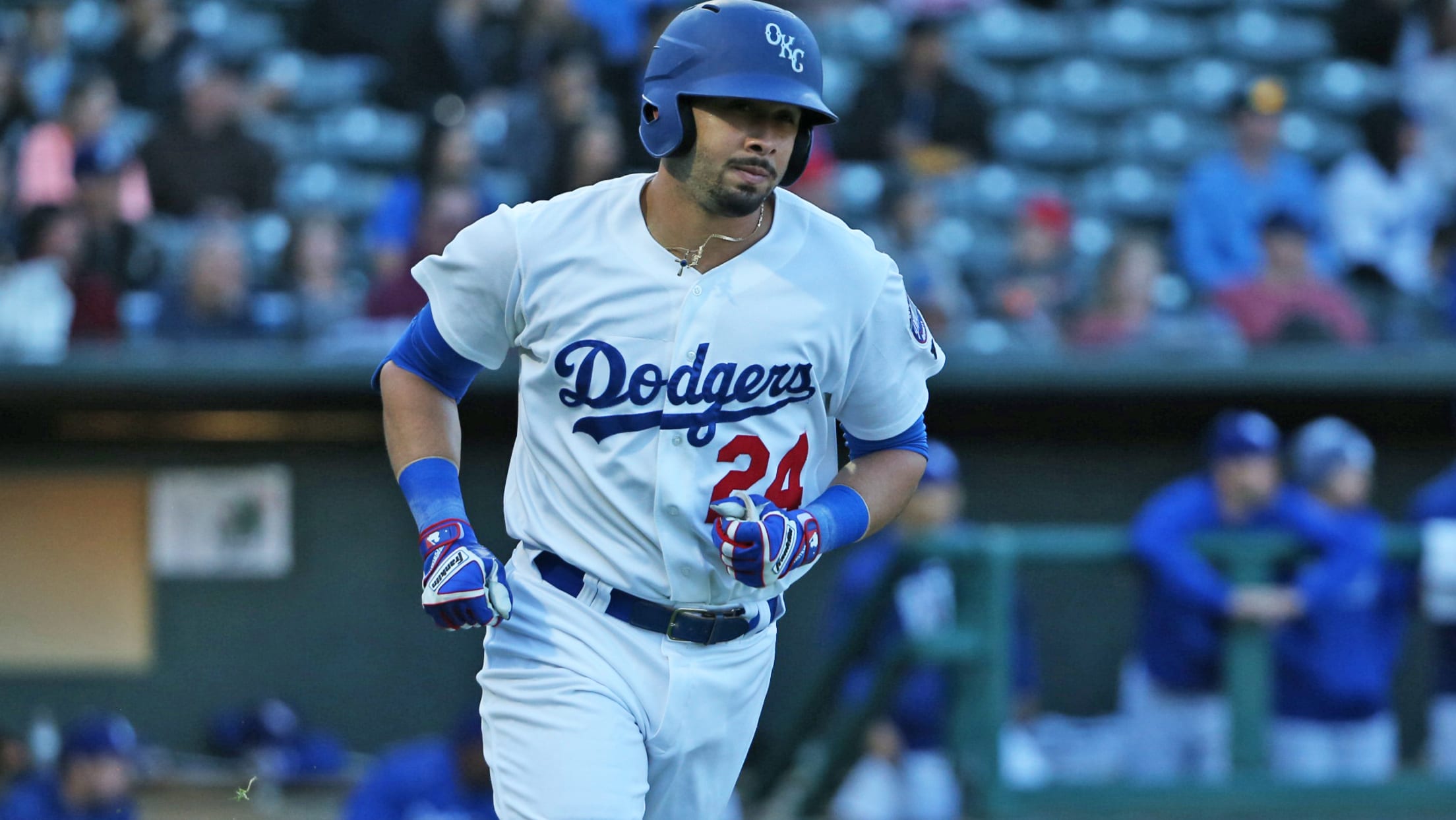 (CODY ROPER)
Salt Lake City, Utah  - After being held to six runs and 17 hits over the first two games of the series, the Salt Lake Bees got hot at the plate Thursday night, racking up 14 runs and 17 hits in a 14-4 win over the Oklahoma City Dodgers at Smith's
Salt Lake City, Utah - After being held to six runs and 17 hits over the first two games of the series, the Salt Lake Bees got hot at the plate Thursday night, racking up 14 runs and 17 hits in a 14-4 win over the Oklahoma City Dodgers at Smith's Ballpark.

Despite the loss Thursday, the Dodgers took two of three games over the Bees to win the series and complete the first part of their current road trip.
Even though the final score was lopsided in favor of Salt Lake, the Dodgers were the ones who scored first. On Wednesday, the Dodgers were held without a home run for just the second time in 22 games. The power returned quickly Thursday, with Edwin Ríos slamming a two-run homer in the top of the first inning to put the Dodgers in front, 2-0.
After being held to six runs total in the first two games of the series, the Bees matched that in the second inning alone. Salt Lake notched seven hits within the first eight batters of the inning, including three doubles, en route to taking a 6-3 lead.
The Dodgers (51-58) responded with one run in the third inning when Keibert Ruiz lined a RBI single.
The Bees (49-61) tallied three runs with two outs in the fourth inning. Michael Hermosillo hit a RBI single, and Jared Walsh followed with a two-run homer to make it 9-3.
Each team went deep in the fifth inning. Gavin Lux sent a home run to center field in the top half, but Anthony Bemboom answered with a solo shot of his own in the bottom of the inning.
The Bees added two more runs in both the seventh and eighth innings, collecting four more hits in the process.
The Dodgers were held to six hits on the night and did not score after Lux's home run. The Bees had six players finish with multi-hit games, but no one for the Dodgers picked up more than one hit.
Bees reliever Jose Rodriguez (3-2) worked around four walks over three scoreless innings to earn the win.
Dodgers starting pitcher Dennis Santana retired the side in order in the first inning before the Bees got their offense going. Santana (4-9) surrendered nine runs and a career-high 12 hits, with one walk and four strikeouts over four innings in the loss.
The 10-run loss tied OKC's largest margin of defeat this season.
The Dodgers continue their road trip out west and head to Las Vegas for their first meeting of the season with the Aviators at 9:05 p.m. Central time Friday. Live radio coverage of each game begins 15 minutes before first pitch on AM 1340 "The Game," 1340thegame.com and through the free iHeartRadio or MiLB First Pitch apps.