Black History Month: Top 5 Black Players During OKC's Bricktown Era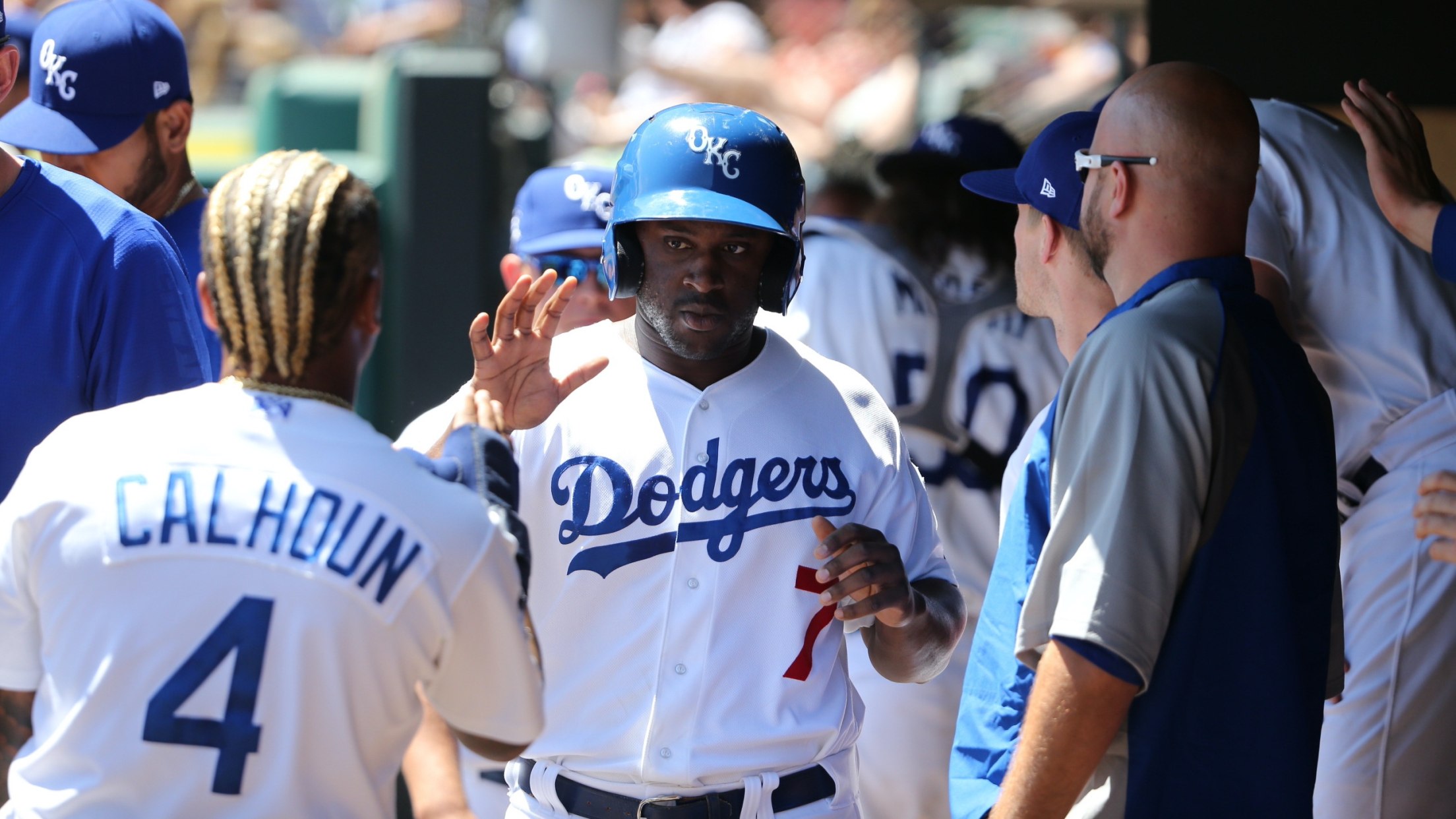 Willie Calhoun (left) and O'Koyea Dickson (center)
In celebration of Black History Month, teams across Minor League Baseball are honoring some of the best Black players in their respective histories. The retrospective for Oklahoma City will be a three-part series, first looking at the top five Black players during the team's Bricktown era (since 1998) as well
In celebration of Black History Month, teams across Minor League Baseball are honoring some of the best Black players in their respective histories.
The retrospective for Oklahoma City will be a three-part series, first looking at the top five Black players during the team's Bricktown era (since 1998) as well as the some of the top Black players during the team's post-war Indians and 89ers era (1946-97).
Players were selected based on a combination of individual season and career achievements while playing for Oklahoma City, as well as their Major League careers. They are presented below in alphabetical order.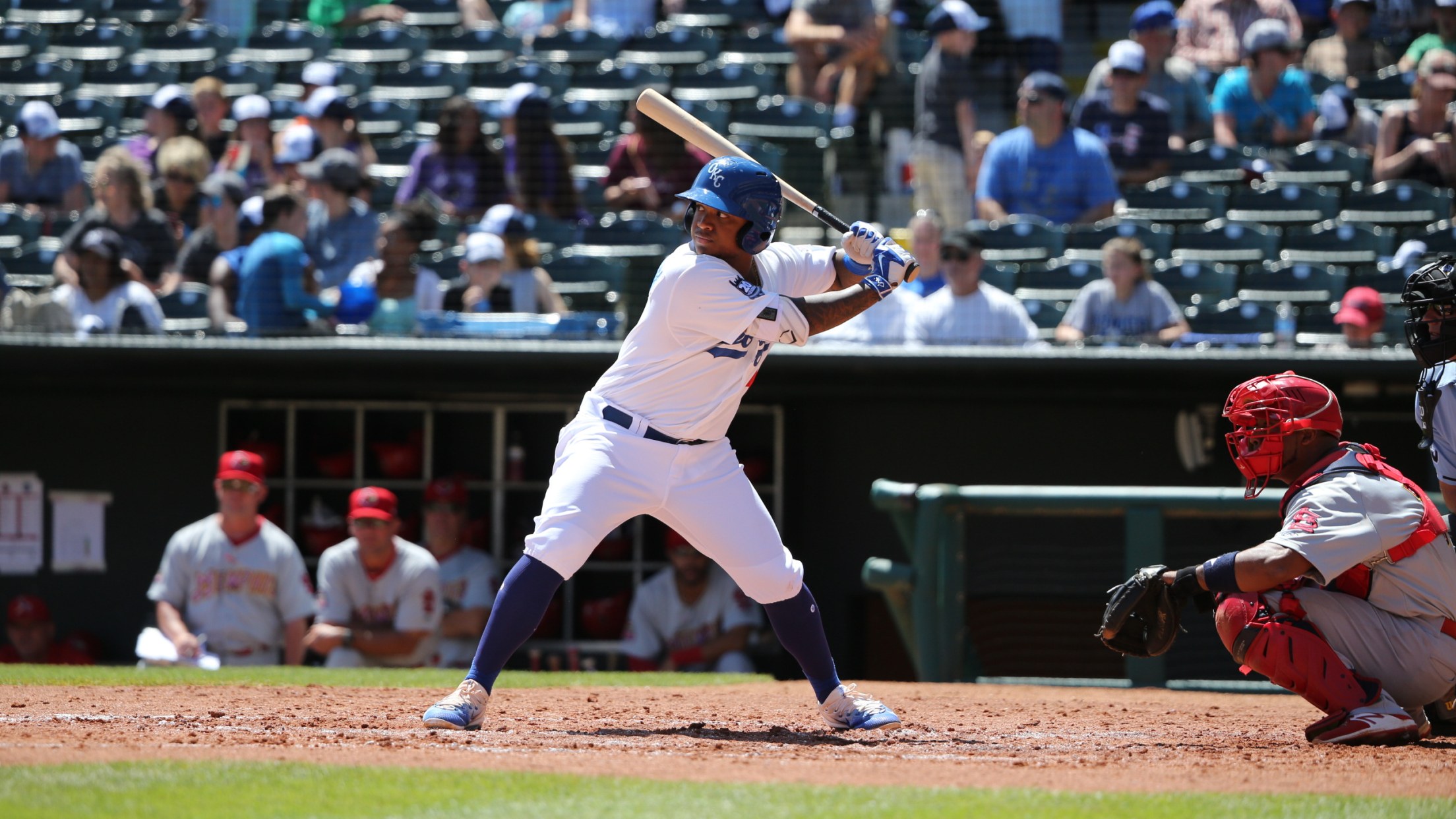 *Willie Calhoun (Infielder)*
Calhoun first appeared for the Oklahoma City Dodgers during the 2016 playoffs and returned in 2017. In 99 games that season, Calhoun slashed .298/.357/.574 with 23 home runs, 52 extra-base hits and 67 RBI en route to being named a Pacific Coast League Mid-Season All-Star.
He was traded July 31, 2017 to the Texas Rangers as part of a package in exchange for Yu Darvish. Following the trade, Calhoun continued to rake with Round Rock and finished in the top five of the Pacific Coast League with 31 homers and 93 RBI, earning a spot on the league's Post-Season All-Star Team.
Calhoun made his Major League debut later in 2017 with Texas and has appeared in 235 games with the Rangers since then.
*O'Koyea Dickson (Outfielder/Infielder)*
Dickson spent three seasons with OKC between 2015-17 and was a significant contributor each year, helping the team to division titles in 2015 and 2016. Among players during the team's Bricktown era, Dickson ranks third in both career home runs (55) and career doubles (77). He is also in the top eight in hits (308) and RBI (190).
His finest of the three seasons was in 2016, when he slashed .328/.398/.596 over 101 games. During that season's playoffs, he hit a dramatic, go-ahead three-run homer in eighth inning of a winner-take-all Game 5 of the American Conference Finals in Nashville.
Dickson's Major League career was brief, with only seven career at-bats with the Los Angeles Dodgers in 2017. He also played in Mexico and Japan during his pro career.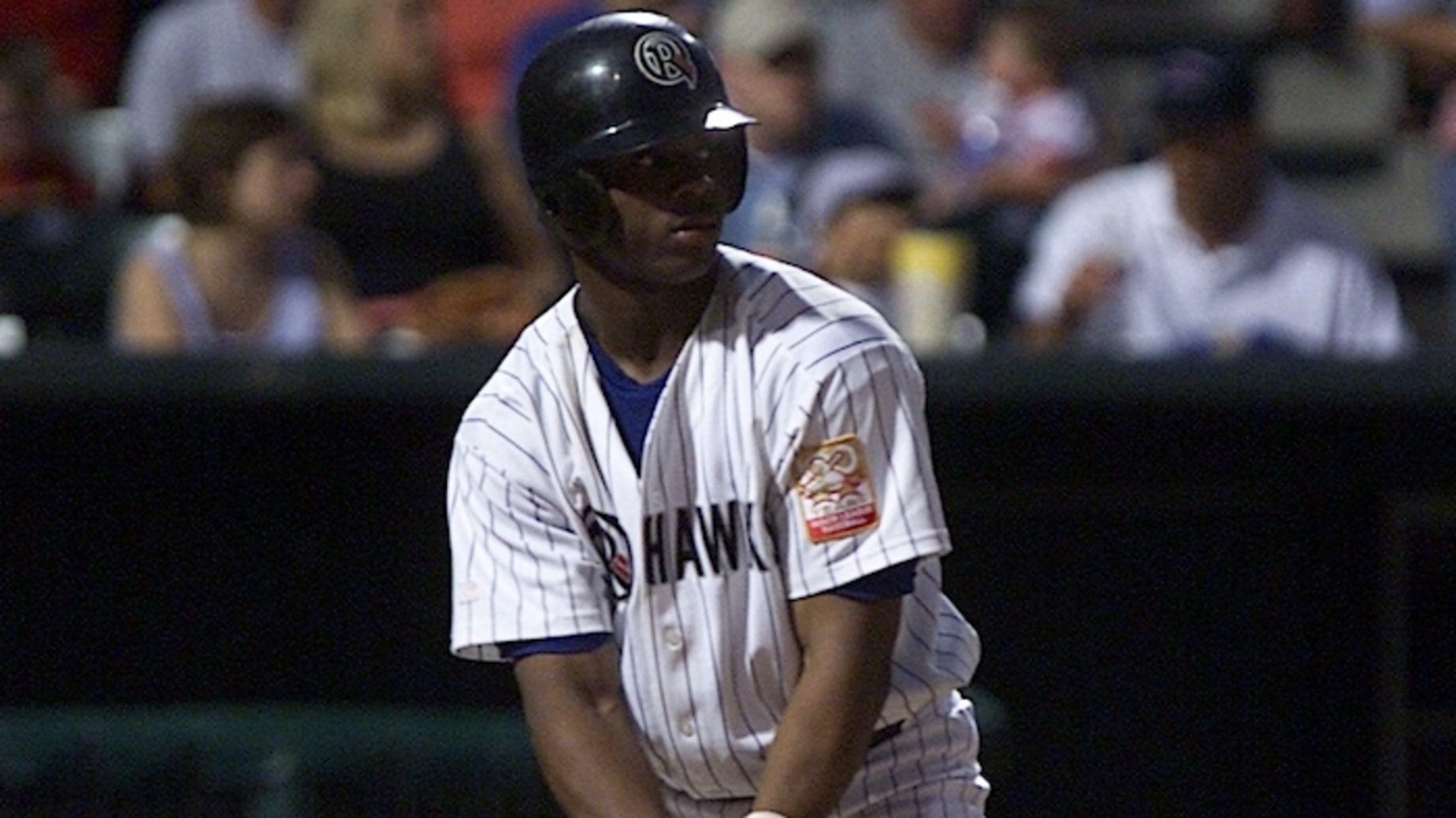 Craig Monroe (Outfielder)
Monroe had a brief taste of Triple-A in 1999 and returned to play for the RedHawks in earnest in 2001. Over 114 games that season, Monroe batted .281 with 20 homers and 75 RBI while putting up a then career-best .512 slugging percentage and was selected to the Triple-A All-Star Game.
He made his Major League debut with the Texas Rangers that season and even homered in his first game July 29. Over his nine-year Major League career, he also suited up for the Detroit Tigers, Chicago Cubs, Minnesota Twins and Pittsburgh Pirates. In 2006, he led the Tigers with 28 home runs and 92 RBI as Detroit won the American League. The outfielder finished his big league career with 115 home runs, including three seasons with at least 20 homers.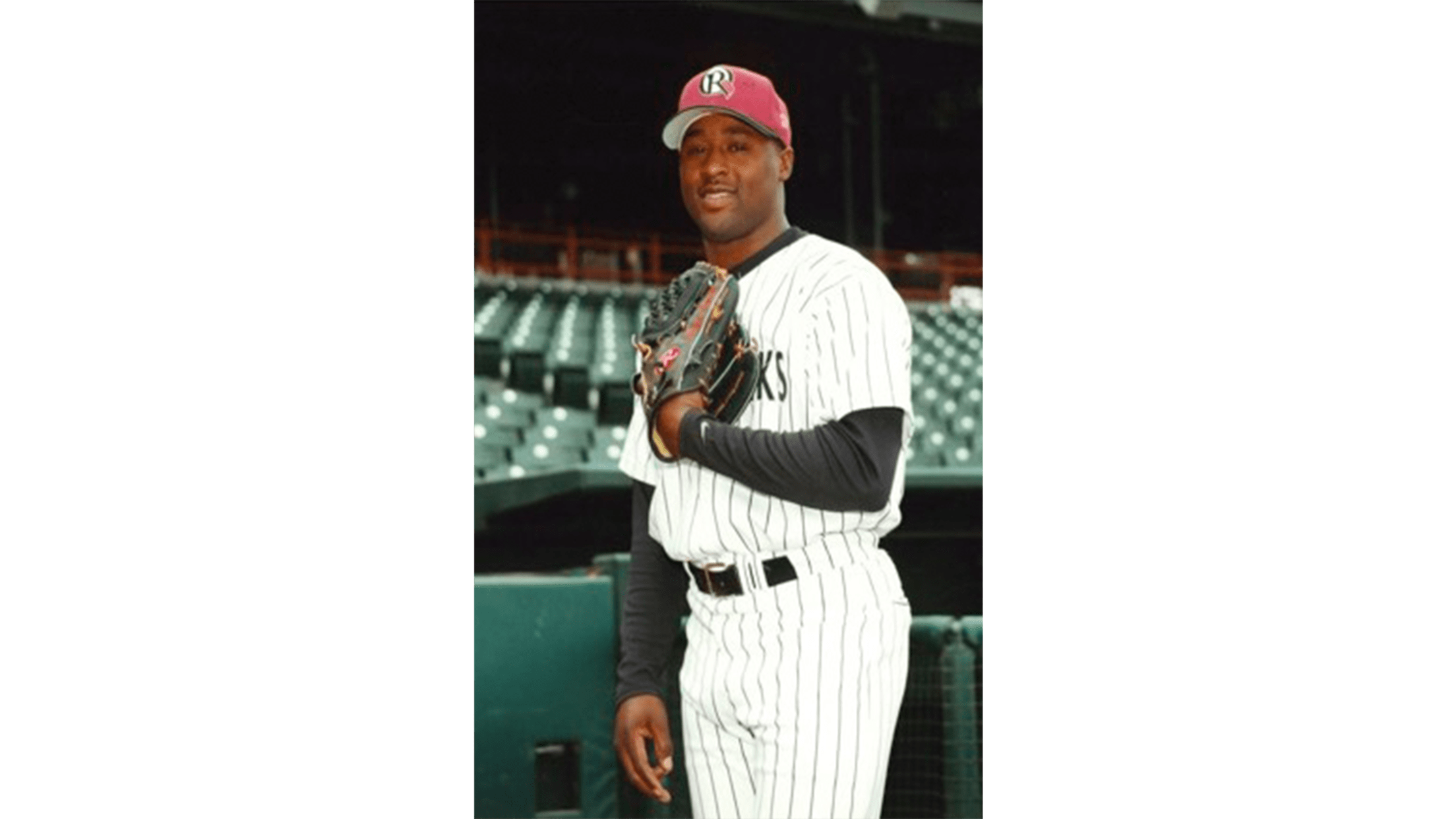 Chuck Smith (Pitcher)
Smith filled a variety of roles over his two seasons with RedHawks (1999-2000). He made a total of 43 appearances, which included 15 starts, three complete games, 13 games finished and four saves. During his OKC career, he posted a 3.32 ERA with 149 strikeouts in 151.2 innings.
In 1999, Smith was named to the Triple-A All-Star Game. On June 23 of that season against Memphis, Smith set the team's single-game strikeout record with 14. The record stood until 2017, but Smith remains as just one two players with 14 or more strikeouts in a game during the team's Bricktown era.
Smith's pro career spanned 16 seasons (1991-2006), including two seasons with the Florida Marlins (2000-01).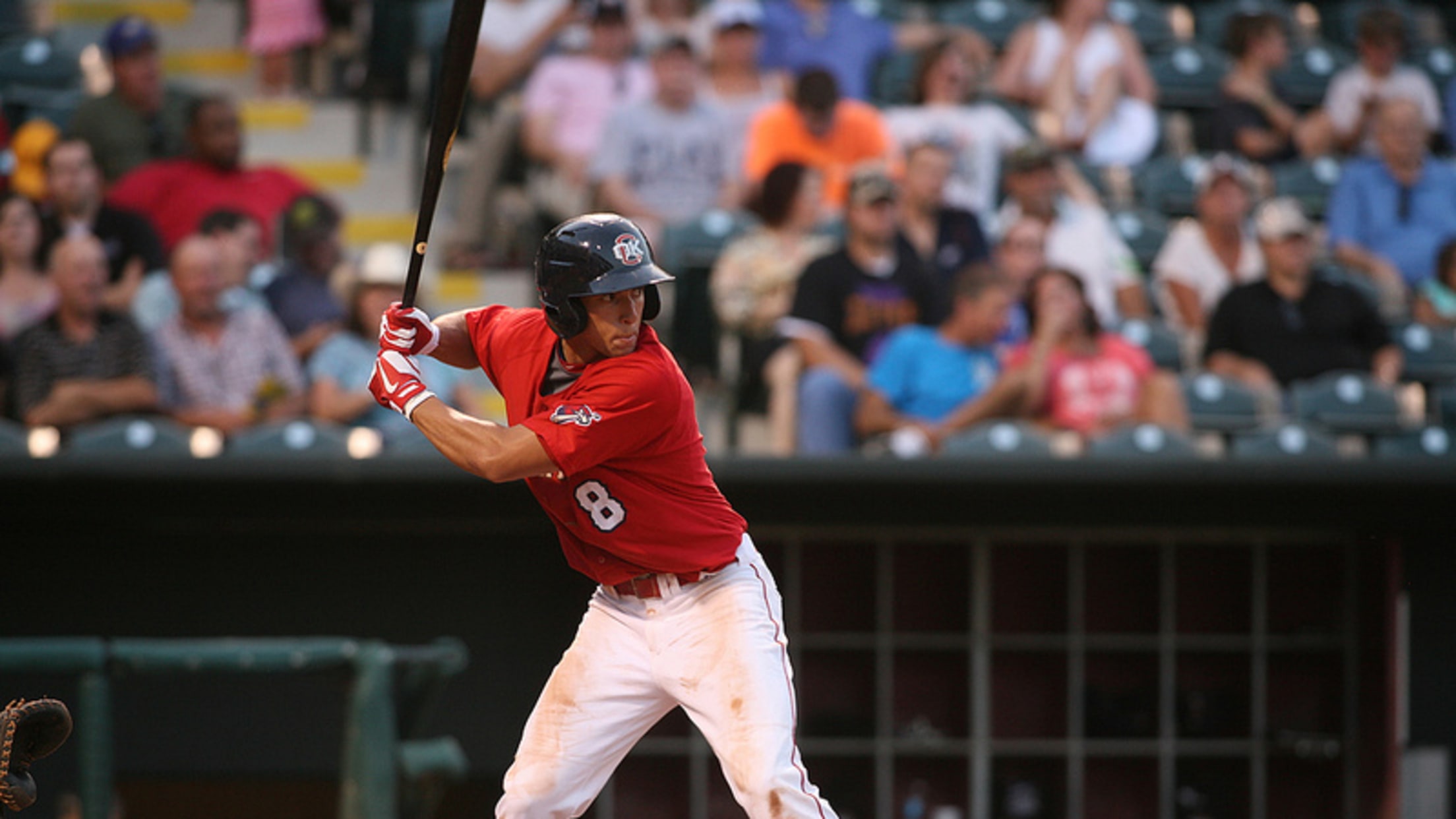 *George Springer (Outfielder)*
Springer first joined OKC in the middle of the 2013 season. Combined with his numbers from Double-A Corpus Christi, Springer put together a 30/30 season and nearly a 40/40 season, as he finished with 37 home runs and 45 stolen bases across the two levels. In his 62 contests with the RedHawks that year, Springer put up an incredible .311/.425/.626 line with 18 homers, 53 RBI and 22 steals.
He returned to Bricktown to begin 2014, and after mashing for the first 13 games of the season, he was called up to Houston and has stayed in the Majors ever since. The dynamic outfielder is a three-time All-Star (2017-19) and a two-time Silver Slugger Award winner (2017, 2019). He helped the Astros win the American League in both 2017 and 2019, and he was named MVP of the 2017 World Series.
This past season with the Blue Jays, Springer eclipsed the 500 RBI barrier for his career and he now sits just four home runs shy of 200 for his career.