OKC Dodgers Announce 2020 Coaching Staff
Manager Travis Barbary returns for second season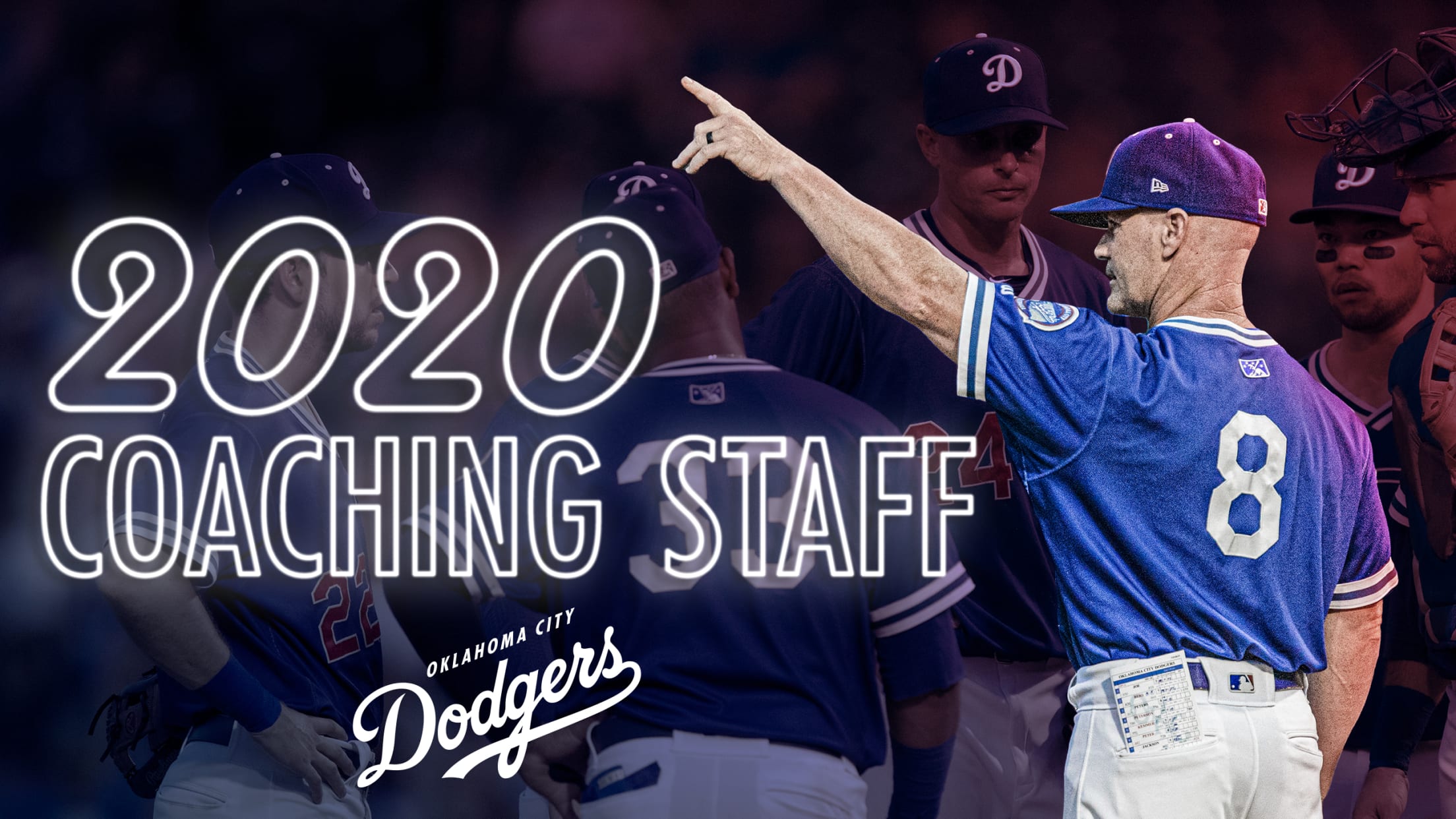 OKLAHOMA CITY - The Oklahoma City Dodgers, in conjunction with the Los Angeles Dodgers, have announced the 2020 OKC Dodgers field staff, led by second-year manager Travis Barbary.Pitching coach Bill Simas will return for a third season, and the team will welcome three new on-field coaches to Oklahoma City: hitting
OKLAHOMA CITY - The Oklahoma City Dodgers, in conjunction with the Los Angeles Dodgers, have announced the 2020 OKC Dodgers field staff, led by second-year manager Travis Barbary.
Pitching coach Bill Simas will return for a third season, and the team will welcome three new on-field coaches to Oklahoma City: hitting coach Emmanuel Burriss , coach Mark Kertenian and bullpen coach Justin DeFratus.
Barbary is entering his 26th season in the Dodgers organization as a player, staff member or coach. During his first season as the OKC Dodgers' manager in 2019, eight players under his tutelage made their Major League debuts with the Los Angeles Dodgers. The team also set a single-season record by hitting 203 home runs and established a new club record for longest road winning streak at nine games.
Before being named OKC Dodgers manager in 2019, he spent the previous 12 years as the organization's catching coordinator. Barbary has also served as a hitting coach and manager in the lower levels of the Dodgers' farm system, with four total seasons managing the Rookie-Level Ogden Raptors (2003-04) and Low-A Columbus Catfish (2005-06). From 1998-2001, he was with the Los Angeles Dodgers as a bullpen catcher.
Originally from Easley, S.C., the 48-year-old Barbary played collegiately at Spartanburg Methodist Junior College and the University of Virginia. The former catcher spent one season playing professionally in the Dodgers organization in 1994 before transitioning to coaching.
Simas enters his 10th season as a pitching coach in the Dodgers organization and his third consecutive season at Triple-A. Last season, Simas' pitching staff led the Pacific Coast League in strikeouts and set a new single-season team record. In 2018, Simas helped OKC rank second in the Pacific Coast League with a 3.92 ERA and tied for the fewest home runs allowed, helping the team to an American Northern Division championship.
Simas, 48, has spent his entire coaching career in the Dodgers organization. His previous stops include the Rookie-Level Ogden Raptors (2011-12), Low-A Great Lakes Loons (2013-14), High-A Rancho Cucamonga Quakes (2015) and Double-A Tulsa Drillers (2016-17).
Prior to coaching, Simas played professionally for 16 seasons, including a six-year run as a reliever for the Chicago White Sox between 1995-2000 and made a total of 308 appearances. He spent the 2003 season in the Dodgers organization, primarily at Triple-A Las Vegas.
Burriss, 35, enters his first season in Oklahoma City - and first full-season assignment as a coach - after spending last season as a roving instructor throughout the Los Angeles Dodgers organization. The Washington D.C. native played professionally from 2006-18, including parts of seven seasons in the Major Leagues with the San Francisco Giants, Washington Nationals and Philadelphia Phillies.
Burriss played collegiately at Kent State University and was selected with the 33rd overall pick of the 2006 Major League Baseball Draft by San Francisco.
After a successful three-year stint as a manager in the Dodgers organization, Kertenian will a join a Triple-A coaching staff for the first time in his career. Between the 2017-19 seasons, Kertenian's teams posted an impressive .621 winning percentage (172-105) and reached the postseason each year. In 2017, he led the Rookie-Advanced Ogden Raptors to a Pioneer League championship and followed that up in 2018 by guiding the Rookie AZL Dodgers to an Arizona League title. Last year, Kertenian managed the High-A Rancho Cucamonga Quakes to an 81-57 record, finishing in first place in the South Division in both the first and second halves.
Prior to joining the Dodgers, Kertenian coached extensively at the collegiate level across 16 years, including stops at three NCAA Division I programs: Cal State Northridge, Nevada and Florida International. The 40-year-old Kertenian grew up in Los Angeles County and played collegiately throughout Southern California.
DeFratus is no stranger to the OKC Dodgers, having spent parts of the last two seasons as a pitcher for the team, making a total of 22 appearances, including 21 starts. The 32-year-old will begin his coaching career in 2020, becoming the team's first designated bullpen coach.
DeFratus played professionally for 13 seasons, including each of the last two seasons in the Dodgers organization, and made 191 appearances for the Philadelphia Phillies between 2011-15. He also played in Triple-A with the Seattle Mariners, Texas Rangers and Washington Nationals.
Among the other staff members, performance coach Tyler Norton returns to OKC for a third consecutive season and his eighth overall season in the Dodgers organization. Head athletic trainer Shawn McDermott and assistant athletic trainer Victor Scarpone each return for a second season.
The OKC Dodgers open the 2020 season Thursday, April 9 in San Antonio and play their home opener at Chickasaw Bricktown Ballpark Tuesday, April 14 against the Nashville Sounds. Ticket packages and group outings throughout the 2020 season are now available and can be reserved by calling (405) 218-2182 or visiting okcdodgers.com.