Fightins Drop Two in Eventful Doubleheader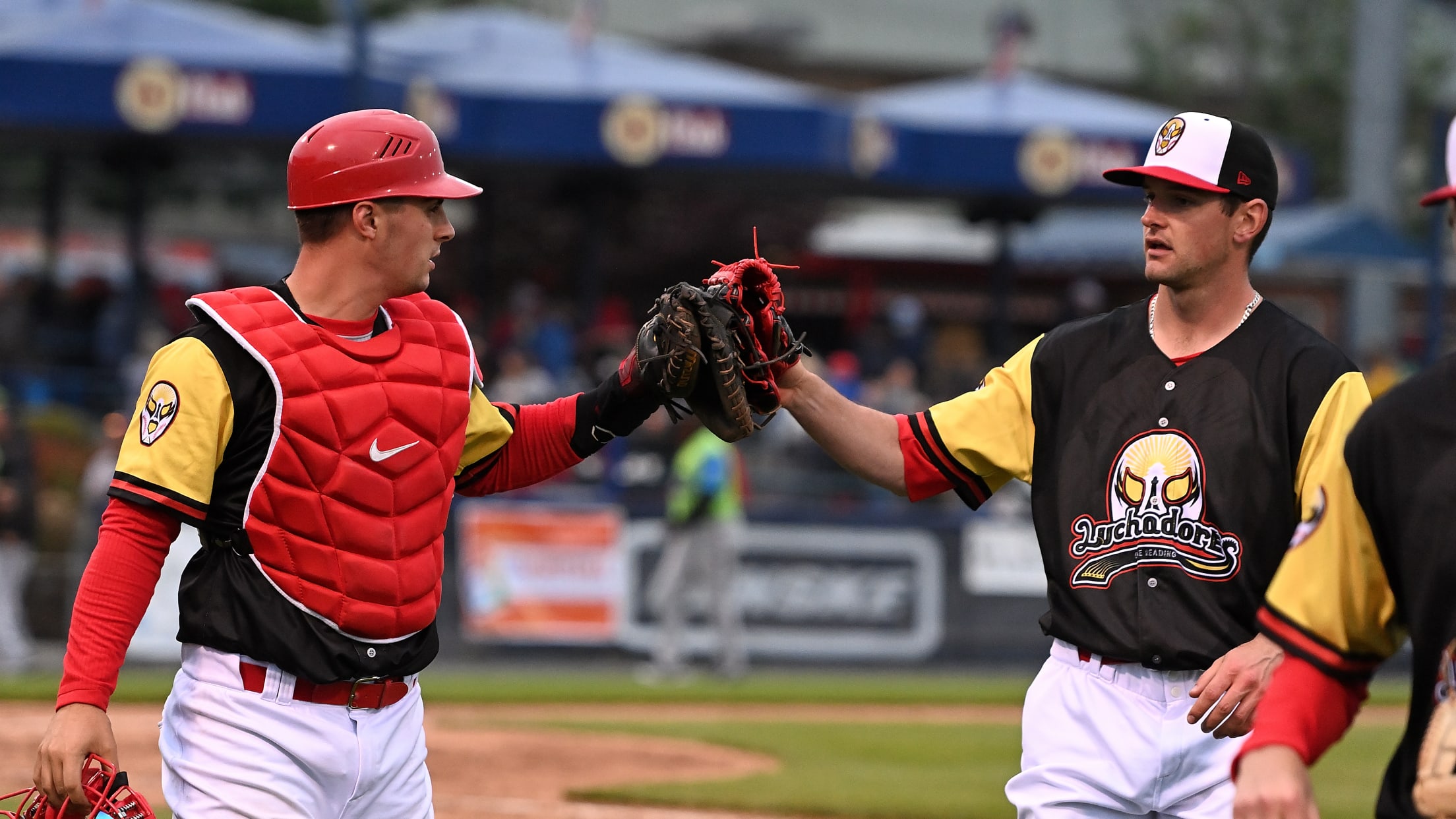 BOX SCORE 1 BOX SCORE 2 (Reading, PA) – The Reading Fightin Phils dropped the doubleheader with the Richmond Flying Squirrels on Saturday. Richmond topped Reading 2-1 in a competitive game one and the second 6-4. Game 1: Richmond 2, Reading 1
Top 1: Andy Sugilio and Heliot Ramos
(Reading, PA) – The Reading Fightin Phils dropped the doubleheader with the Richmond Flying Squirrels on Saturday. Richmond topped Reading 2-1 in a competitive game one and the second 6-4.
Game 1: Richmond 2, Reading 1
Top 1: Andy Sugilio and Heliot Ramos singled to start things off early on. David Villar knocked in Sugilio for the first run of the game.
Bottom 1: Reading countered as McCarthy Tatum led things off with a double and Daniel Brito singled him across the plate.
Top 4: Shane Matheny sent a solo shot to right field to make it 2-1.
Ethan Lindow threw the longest outing for the Fightins thus far going a full five, striking out six. Billy Sullivan and Zach Warren threw scoreless innings in relief.
Game 2: Richmond 6, Reading 4
· Bot 3: Richmond struck again first as they plated five runs off of three singes, a double, a triple, a walk, and a wild pitch.
· Bot 4: The Flying Squirrels added a six as a solo shot to left came off the bat of Jacob Heyward.
· Bot 5: Hunter Hearn broke the Fightins offense open with a single and Josh Stephen reached on a fielders choice. Tatum, Brito, and Bonifacio added hits of their own scoring two. Madison Stokes's fielders choice plated another as Reading capitalized on Richmond's errors.
James McArthur took the ball in the start of Game 2, allowing five hits and four earned runs which came from some unlucky plays. Brian Marconi went 2.1 out of the 'pen letting up just one earned run and Austin Ross was stellar to close it out in a clean two.
FirstEnergy Stadium was packed and the crowd was electric. The Fightins staff and players appreciate the support the community has for the team. Join us tomorrow night at America's Classic Ballpark for a 7:05 start time and post-game fireworks. Reading plays one more against Richmond Sunday at 6:45 with post-game fireworks to celebrate Memorial Day Weekend.
The 2021 Season is presented by Pepsi.