Morales Named Double-A Northeast Pitcher of the Week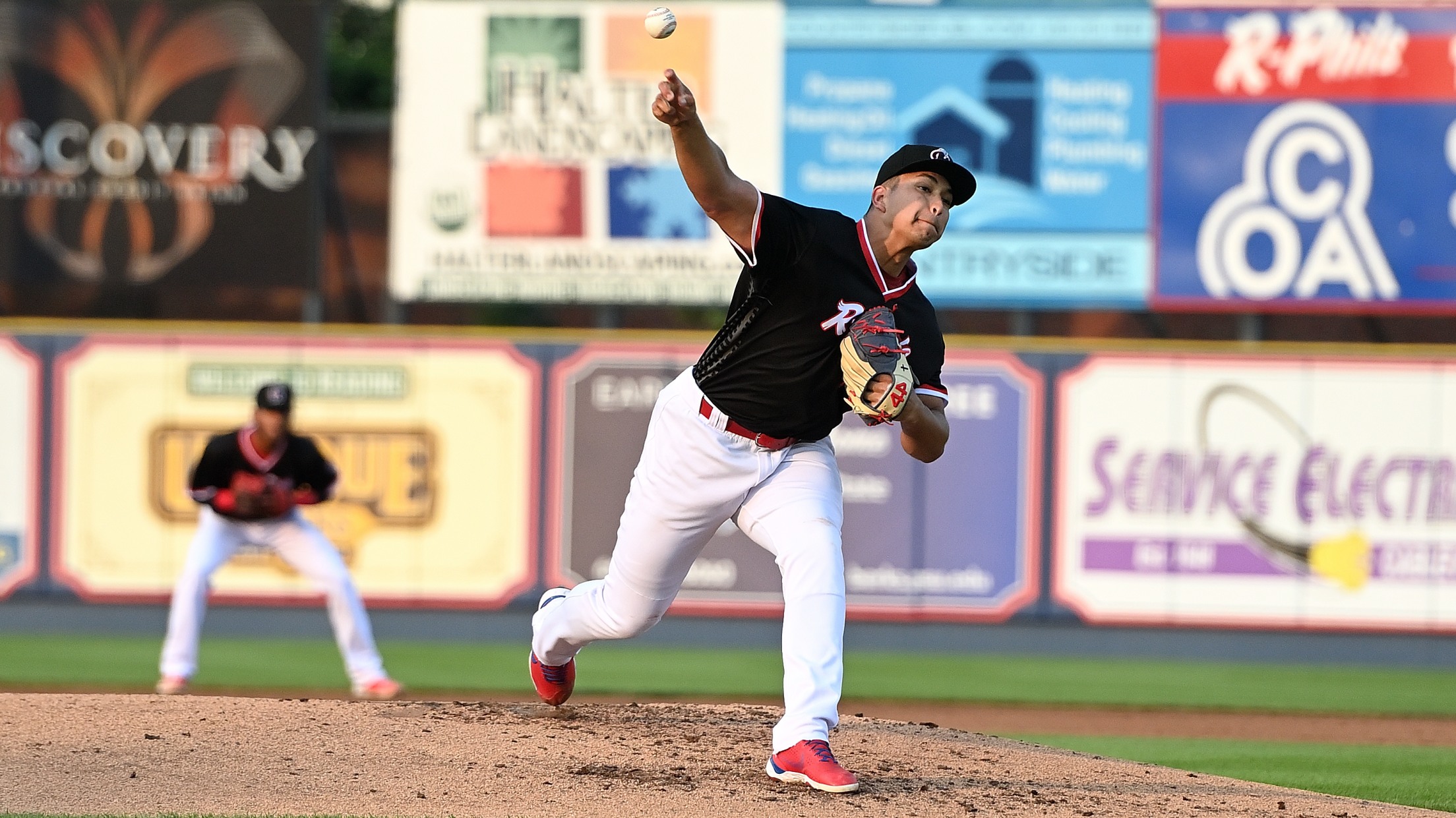 The Reading Fightin Phils are excited to announce that right-handed pitcher Francisco Morales was selected as the Double-A Northeast Pitcher of the Week. Morales has been increasingly successful with every outing and is ranked fourth in the league with 67 total strikeouts. He is the third ranked prospect in the
The Reading Fightin Phils are excited to announce that right-handed pitcher Francisco Morales was selected as the Double-A Northeast Pitcher of the Week. Morales has been increasingly successful with every outing and is ranked fourth in the league with 67 total strikeouts. He is the third ranked prospect in the organization and the only Double-A player on the 40-man roster.
Morales got the ball for Thursday night's start against the Portland Sea Dogs (Red Sox). He pitched six complete innings of work, only allowing one hit and no runs. He walked four and struck out five. The righty has held batters to a .229 average.
The starter has pitched in thirteen games this season, only coming out of the bullpen once. Morales has lowered his ERA from a 13.50 in game one of the season to a 6.84 currently. He has stayed true to his fastball and slider as they come to form mid-season and allow him to induce lots of swing and misses.
Morales also pitched six innings of no-hit ball on July 3rd that started a four-pitcher combined no-hitter against the Erie SeaWolves.
Reading congratulates Francisco Morales as the Double-A Northeast Pitcher of the Week! This is the R-Phils third selection of the year as outfielder Josh Stephen and infielder Daniel Brito were named the previous two weeks.